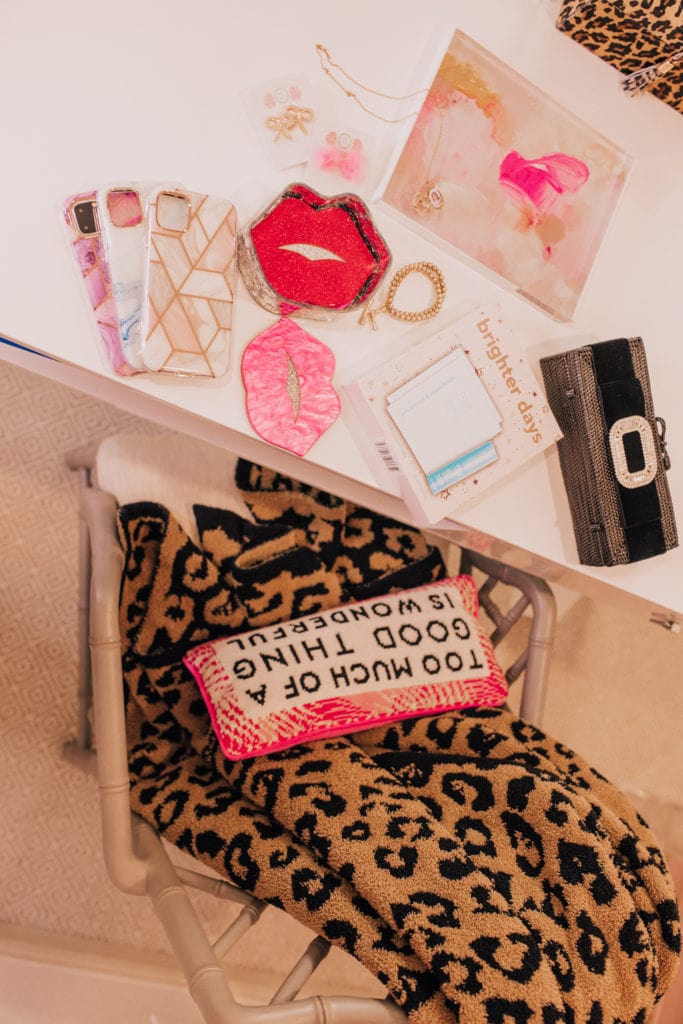 Welcome to the gift guide for the GIRLS! Shop for your sister, your bff, your mom-squad, and any other lady that keeps your cup full during the year. I'm pulling my top ten recommendations, with many items you've seen on COF all year long. Let's get to it, ladies!
You've seen my cases the past, what?! 6 months? I'm obsessed with these and have gotten all my friends hooked. I even saw a sweet girl at a stoplight a month ago, she honked at me and showed me her phone case. I was like, "Yes, girl!! These are the best!" You can get them in pink marble, green agate, or whatever color suits their fancy. They have a protective screen cover so their screen won't knick. My biggest issue is cracking my glass screen and this protects that in the drops. Trust. I have replaced far too many screens in the past year before switching to this. You can shop them here on my Amazon shop page or see my full review here.

I picked these lip coasters up Neiman's and they are the perfect addition for your girlfriend's work desk. They come with pink and red glitter lip coasters and would look darling on a coffee table tray, as well.

Are you a Southern Charm fan? That's the one show I watch in real-time and NEVER miss! I'm a huge Cameran fan. Lisi Lerch makes the earrings she always wears in her confessionals and I've blogged Lisi Lerch earrings for the past few years religiously. Shop some of my favorites above, y'all always love the star ones.
Anthropologie Initial Bracelet:

You can get 3 of these for $48, so it makes the perfect item to grab for your BFF group. The bamboo initial looks designer and your girlfriends can stack these or wear them alone depending on their personal style.

Need a sentimental gift for a new mama or bride? Get her a Lola James locket. Lola James is another COF tried-and-true brand, I gifted these bracelets to my bridesmaids. I have the locket below in photos with a photo of Maxi on one side and then a photo with Paul and Maxi on the other. Maxi absolutely adores looking at it! Get 25% off Lola James with code THANKS25 at checkout.

Know a girl on the go? Get her the TULA Eye Balm Kit. With an eye balm and two gel sheet masks, she can pamper herself at home or in a hotel. This eye balm is the TOP seller of COF of 2019, and you can read all about it here. Don't forget my TULA code is "KATEY" at checkout.
If you are a fan of the art in my office, you will love these acrylic art blocks made by Jenn Thatcher. They are 8×10 and can go on a desk, side table, nightstand, or shelf. They retail for $295, but she gave COF readers a coupon for $195 OFF. They are just $100 and SHIP FREE. Is that not so generous of her?! Use code "Katey" at checkout.

A gorgeous black clutch from Lisi Lerch is the gift for your most fashionable friend. With velvet, rhinestones, and hand-woven details make this a top-gift pick for any southern girl.

Next to water and Maxi's Minnie Cup, this is the MOST used item in our home. We have two of these Barefoot Dreams blankets and I can barely keep up with washing them since we all sleep with them and use them every single day. If you need a practical gift, I promise this is NOT just another blanket. It lives up to the hype and will leave you thinking you need another.

This mug below has absolutely stolen my heart! It's perfect for your girlfriend that loves to style her kitchen shelves or kitchen trays. I saw it in-store and am going to pick one up for a yearly dinner gift exchange I have with my girlfriends.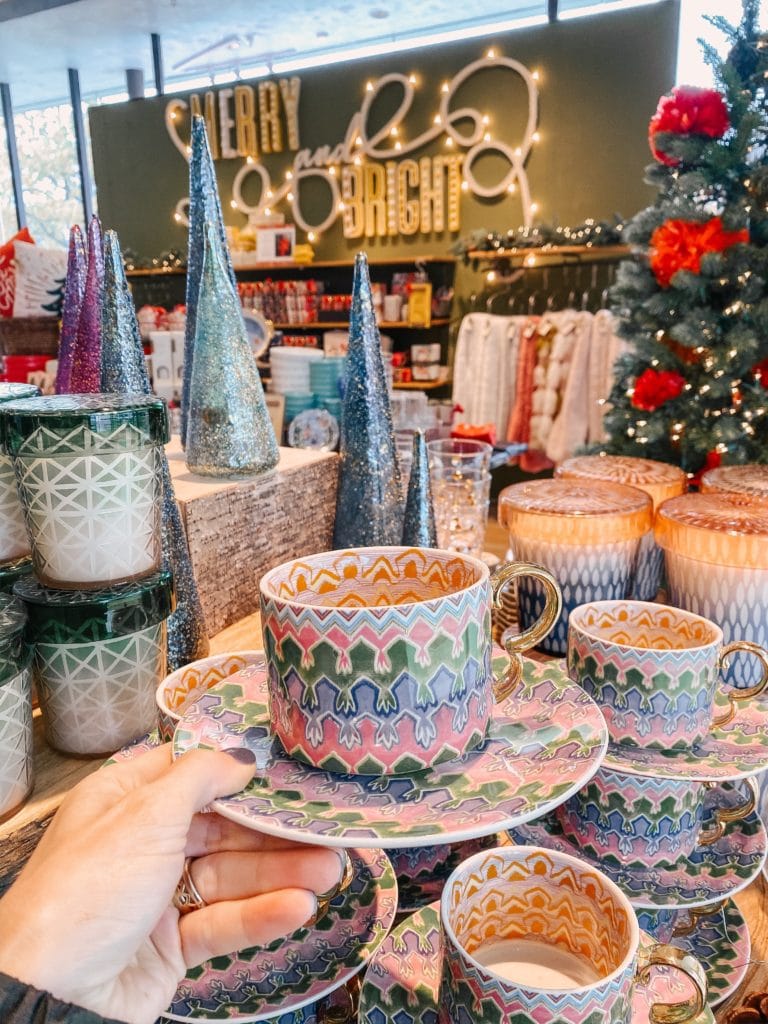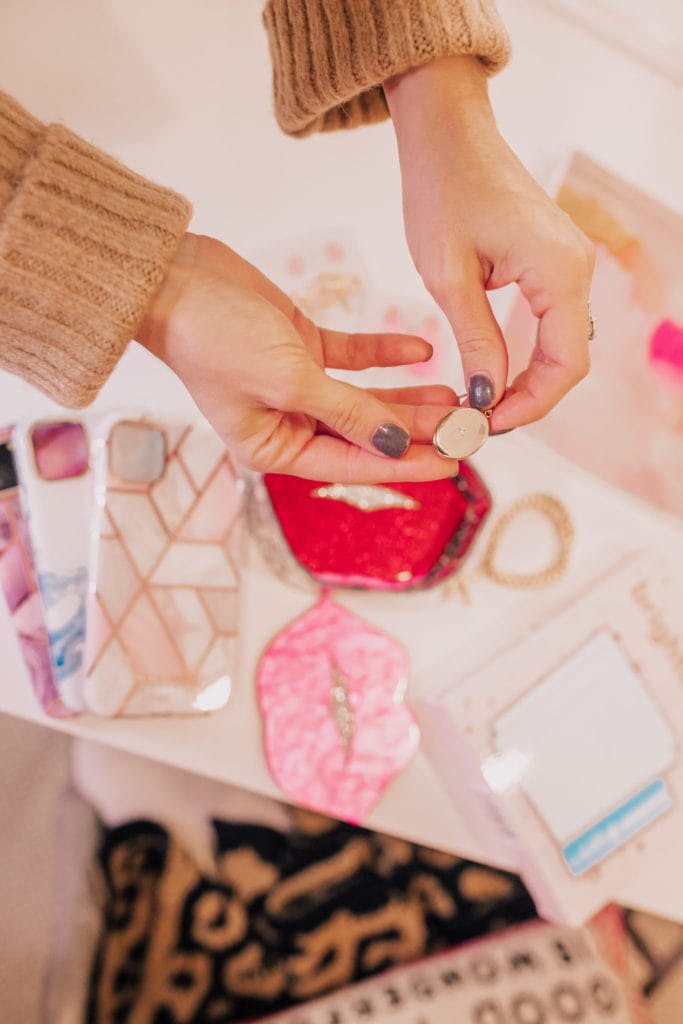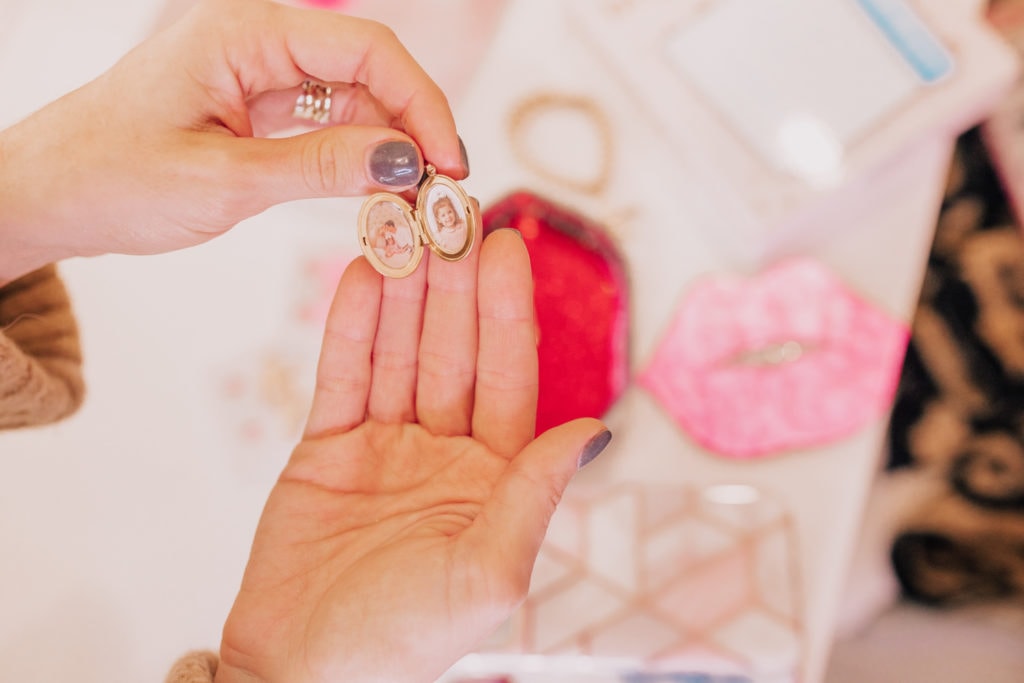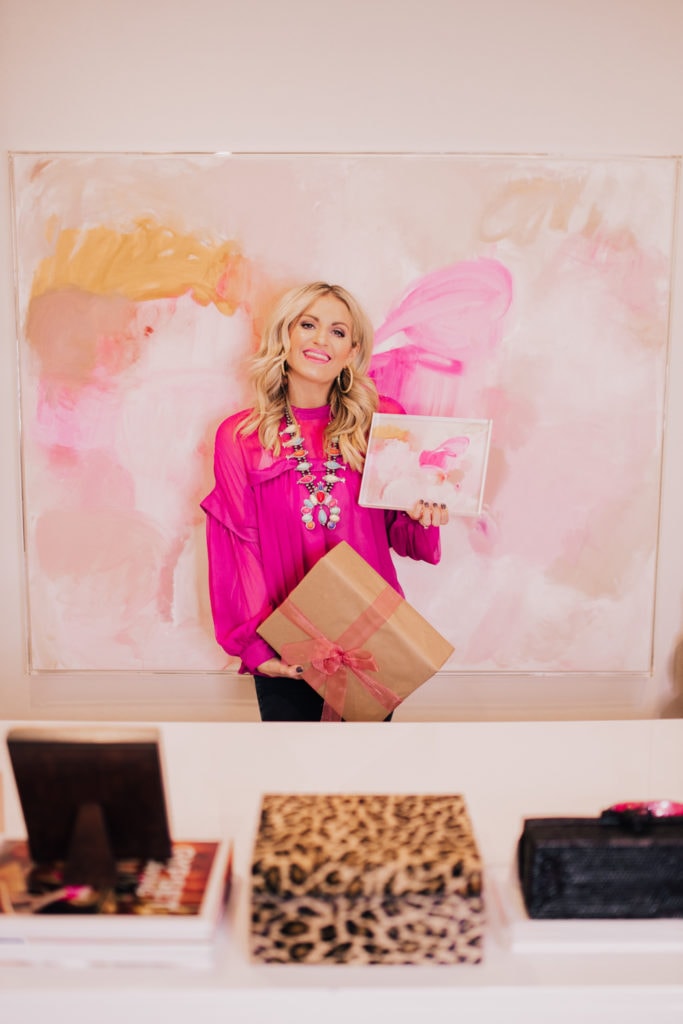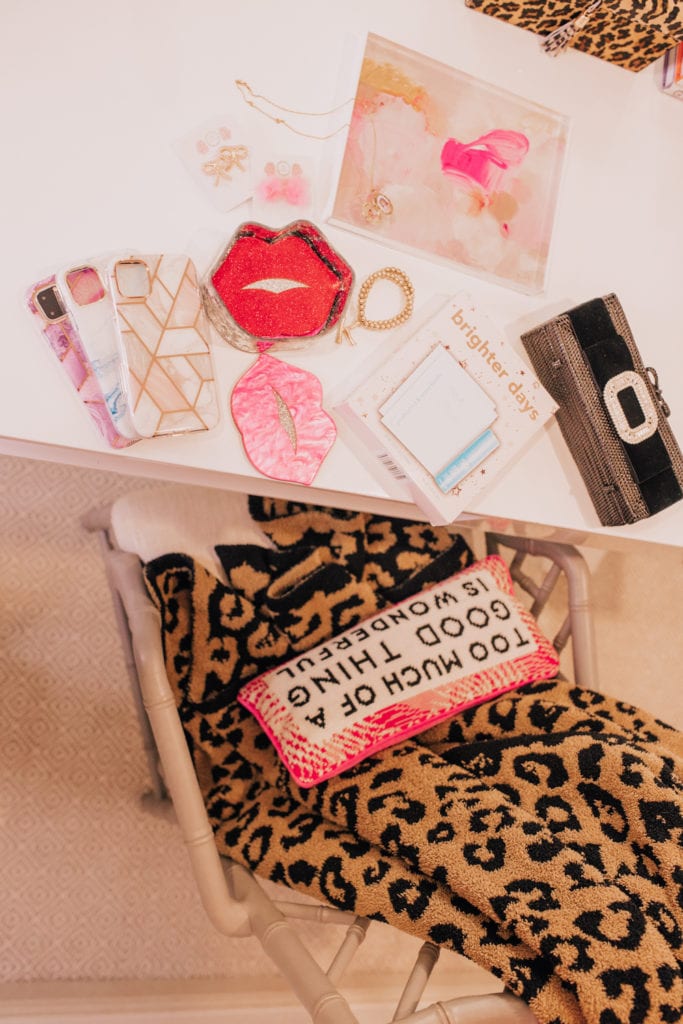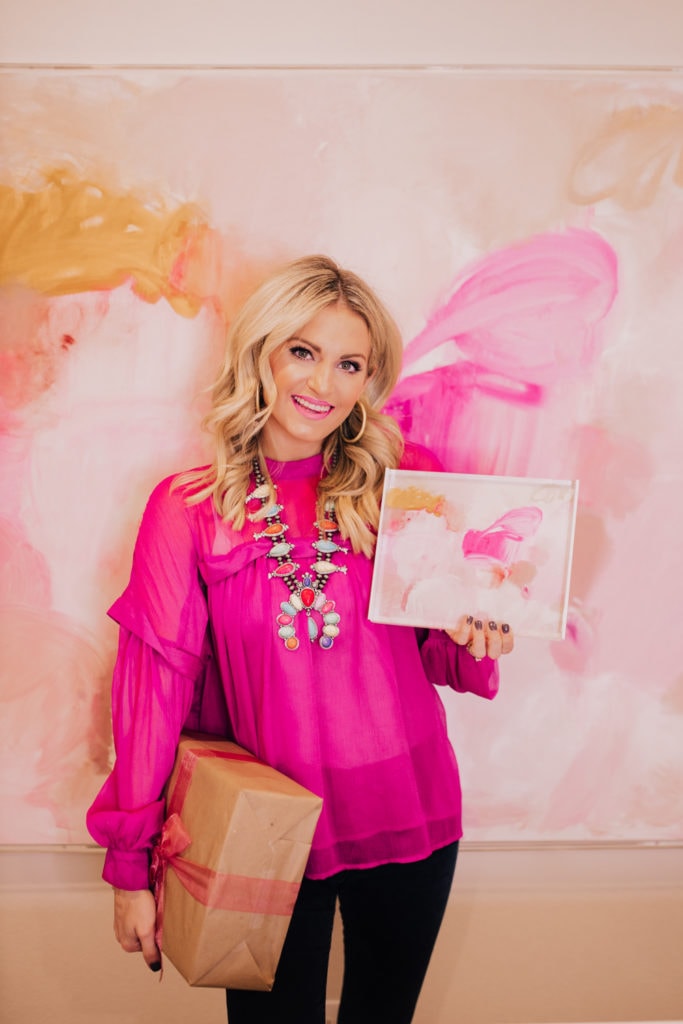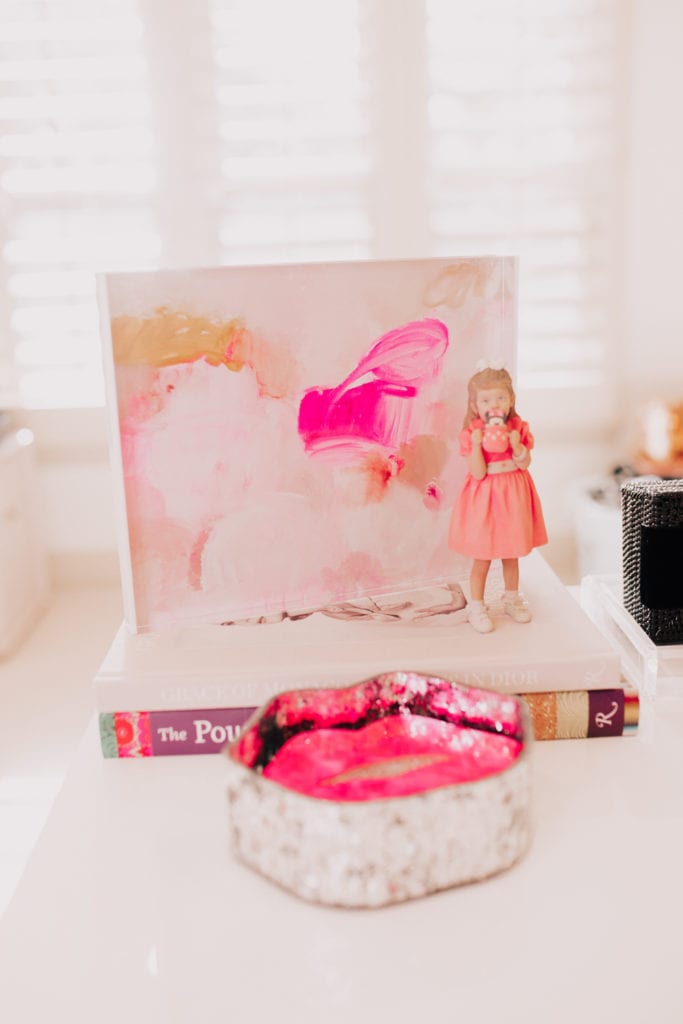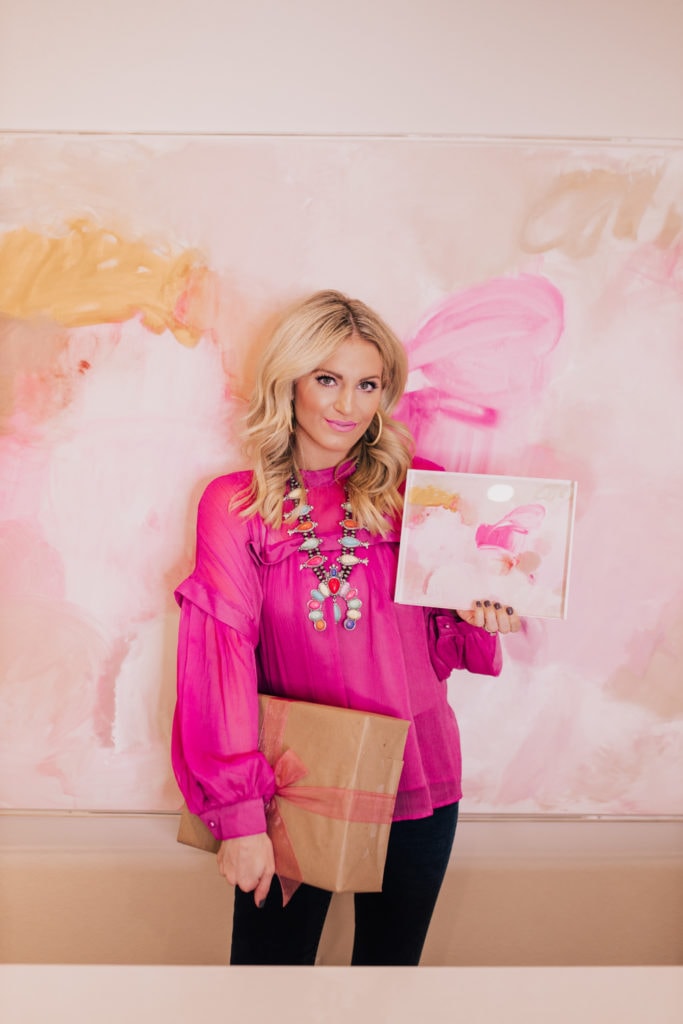 Enjoy shopping for your girlfriends and let me know your favorite pick!