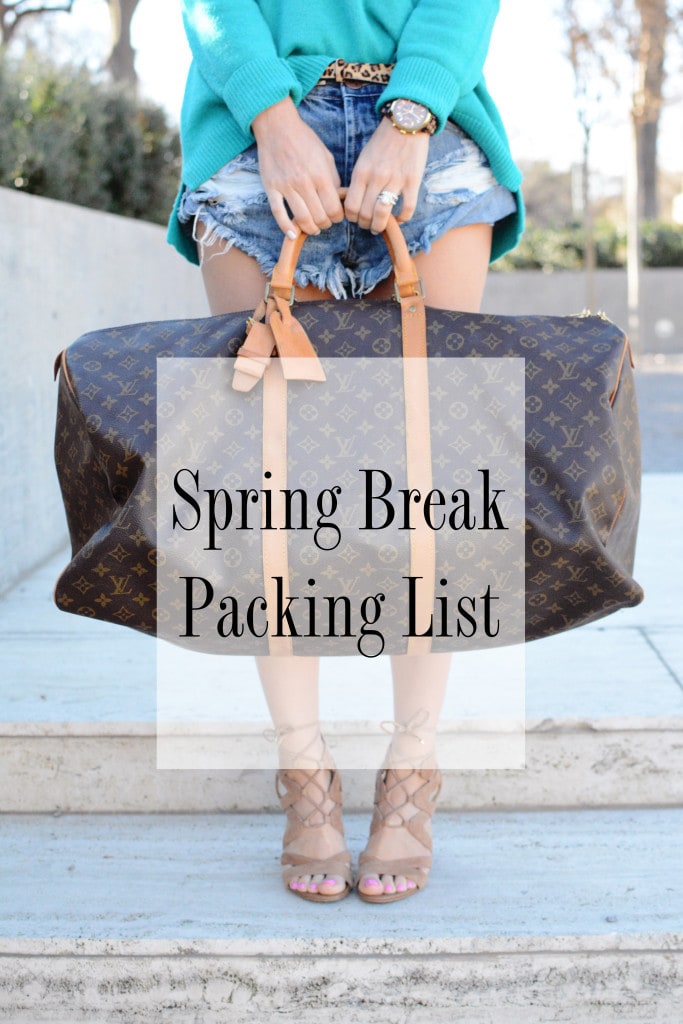 Top: J.Crew | Belt: Similar | Shorts: One Teaspoon | Shoes: Sam Edelman | Bag: LV, Similar | Watch: Michael Kors, Similar
---
Happy spring break month! 😉 If you're in college [or treating yourself post grad!], chances are you just a few weeks away from the beach and 7 days of no stress.
In college, I always went to New York for spring break. #fashionloverproblems Paul and I are headed up there in a few weeks as well for some projects I have going on! But I'm day dreaming of beaches and flip flops so I thought sharing my packing list would be fun. The biggest thing to keep in mind when packing for the beach is versatility. Coverups that count as dinner dresses and dinner dresses that count as coverups save your suit case! I also love tinted moisturizer with a good SPF like the one below because facial sunscreen ALWAYS makes me break out- doesn't matter what kind [I have tried tons from my dermatologist]! This combats that issue and gives a nice sheen for the beach.
Where are you headed to for spring break?!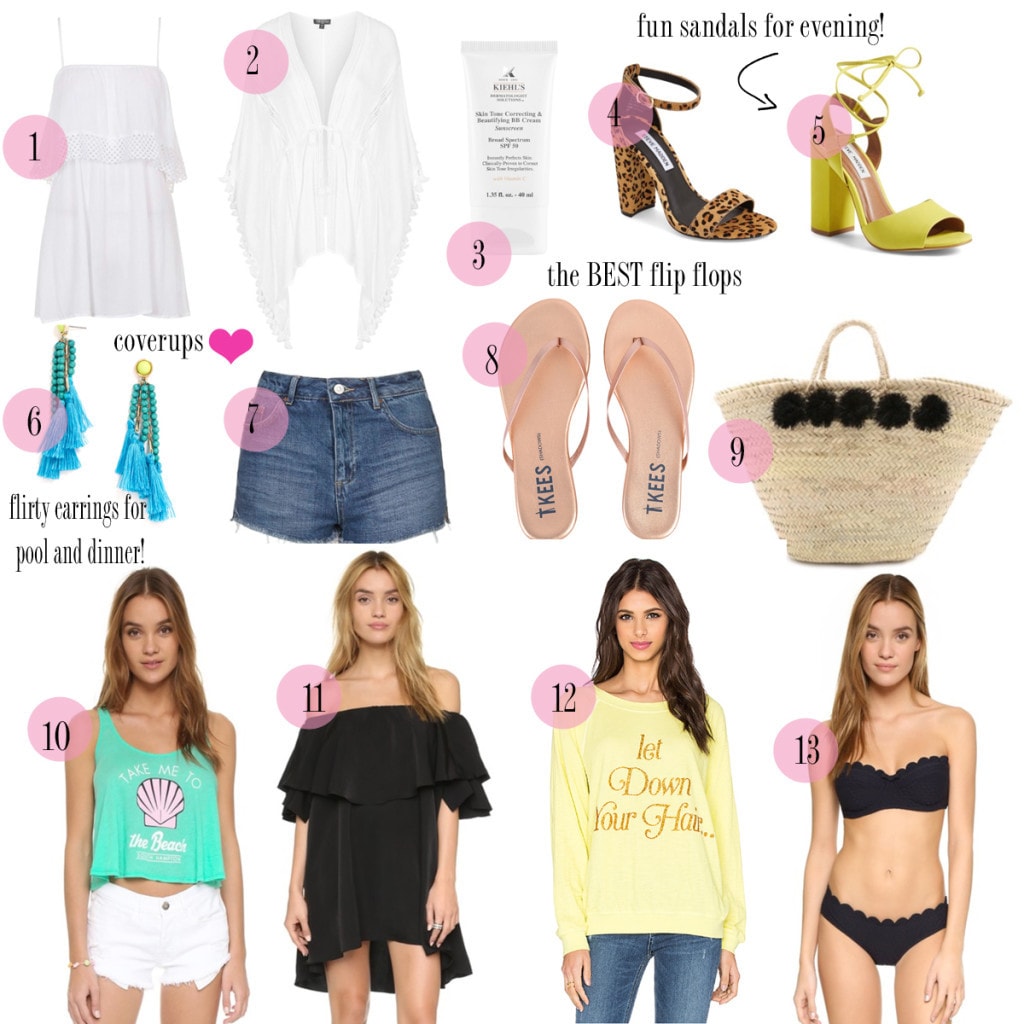 1 | 2 | 3 | 4 | 5 | 6 | 7 | 8 | 9 [Black sold out, available in this, this, this & this] | 10 | 11 | 12 | 13