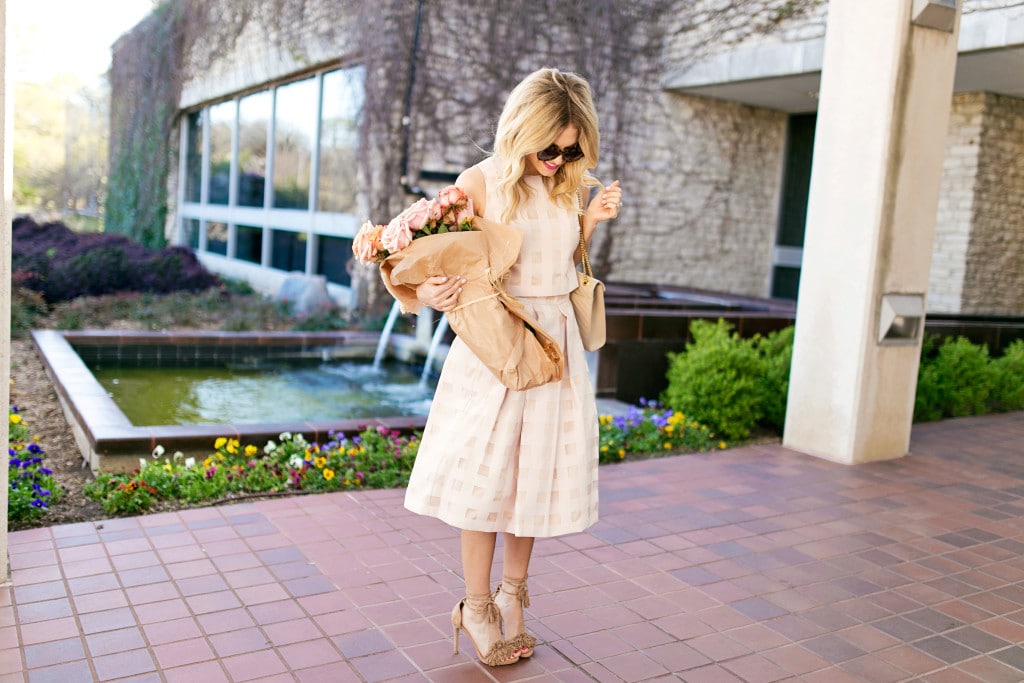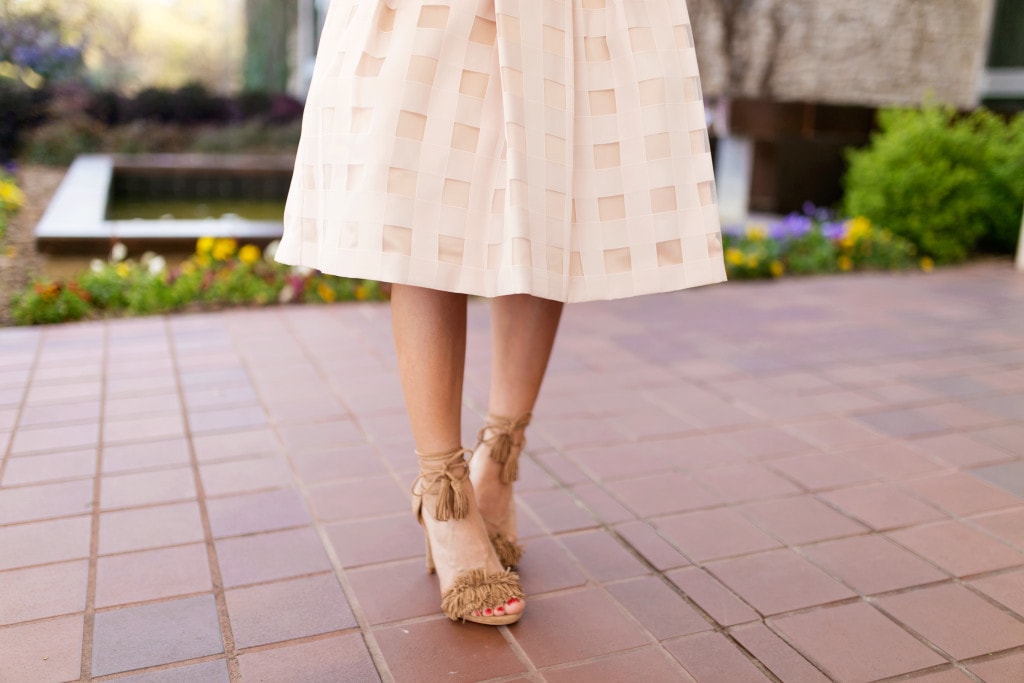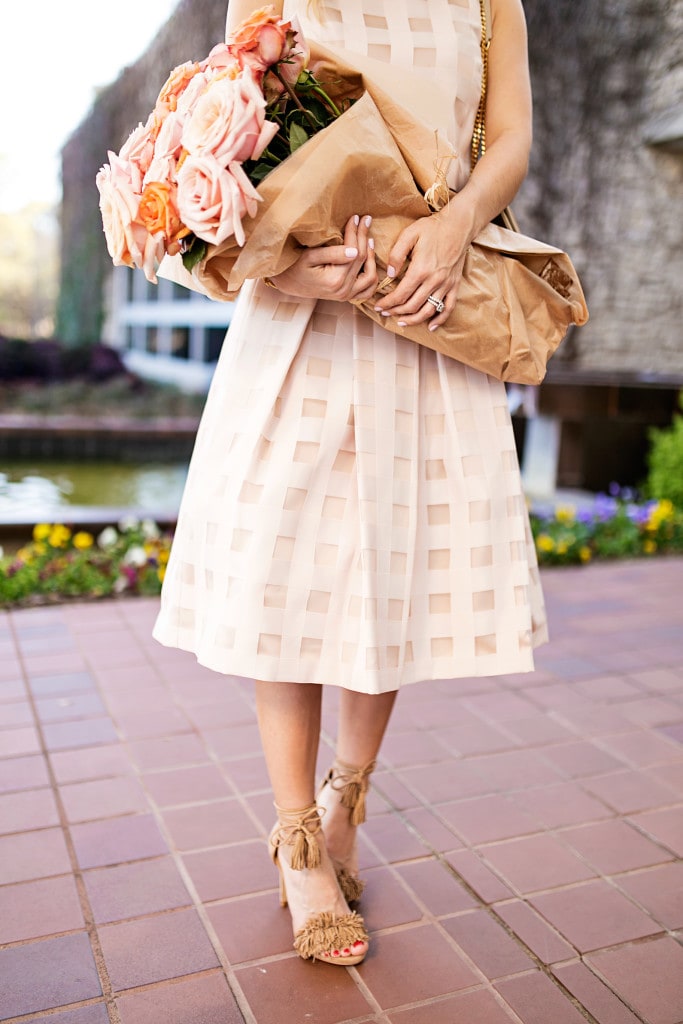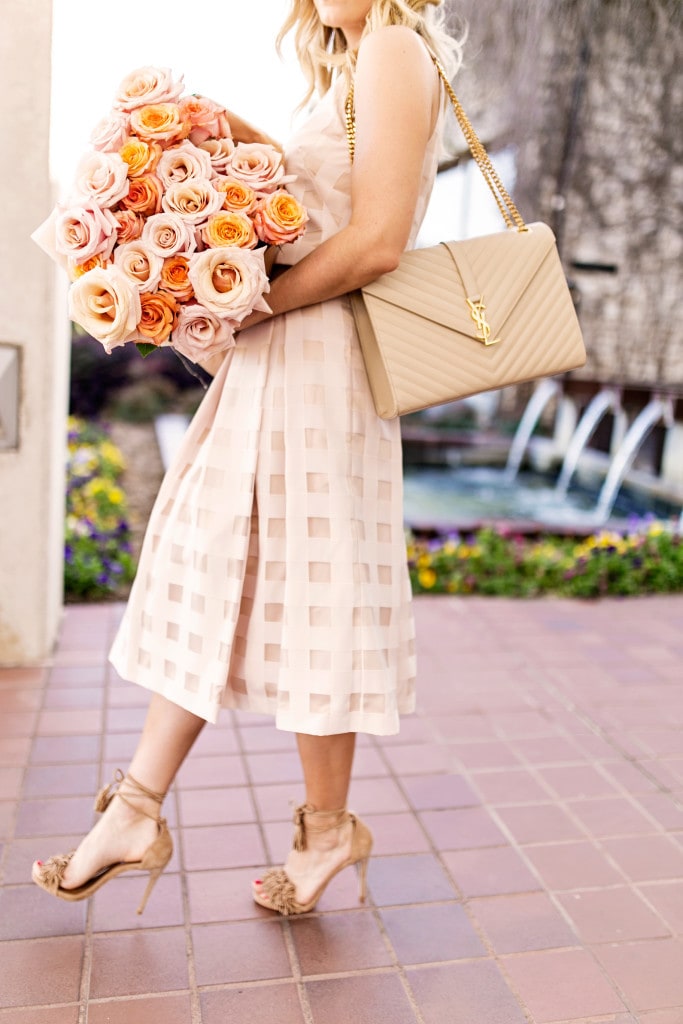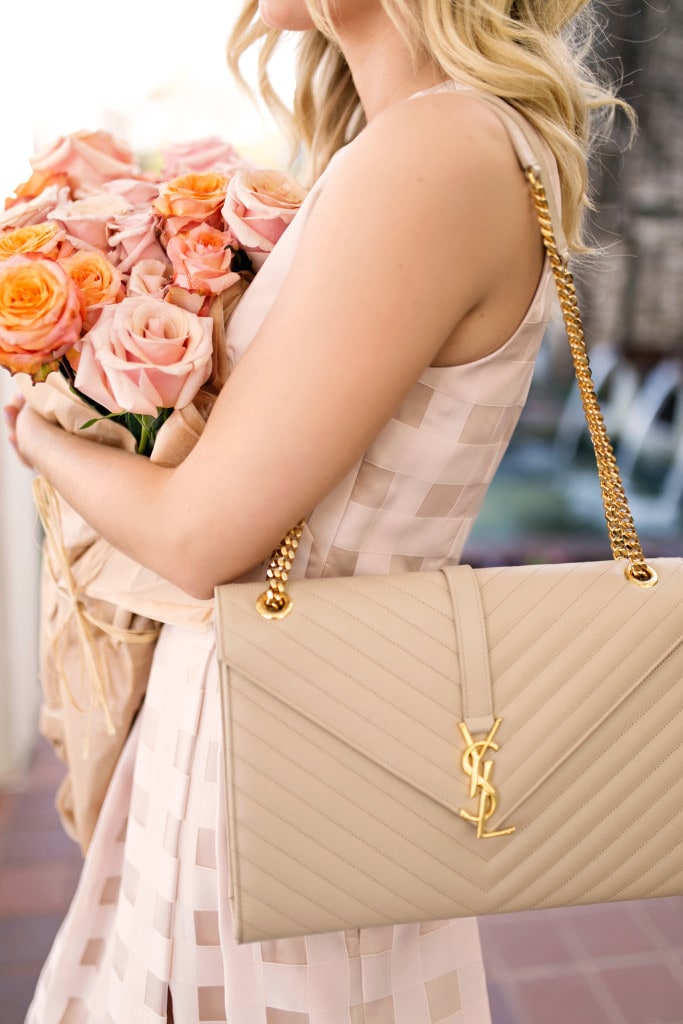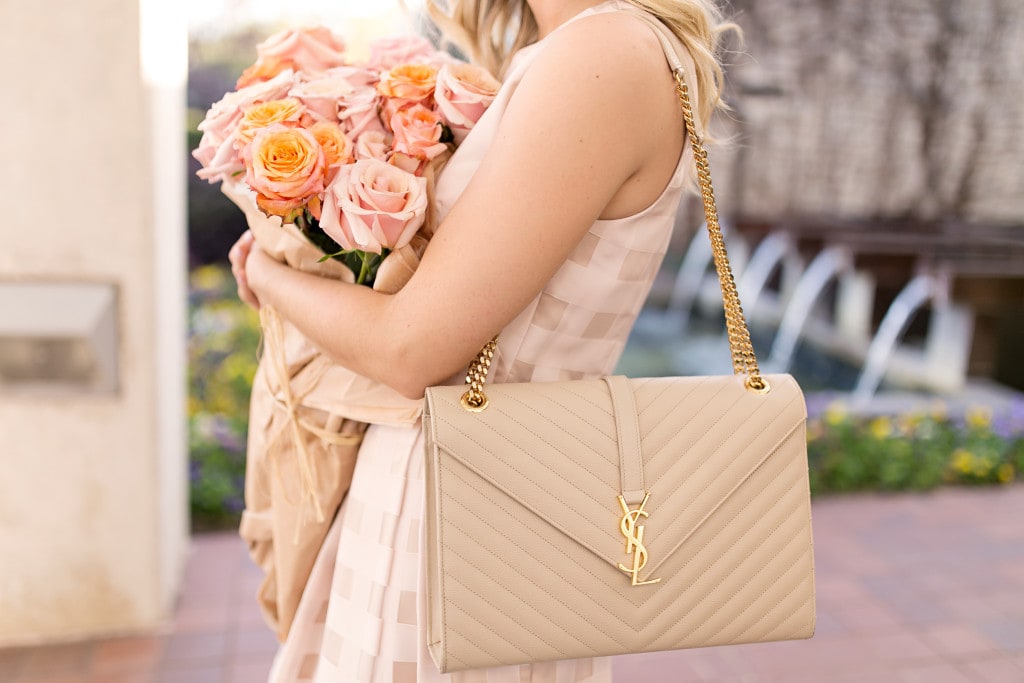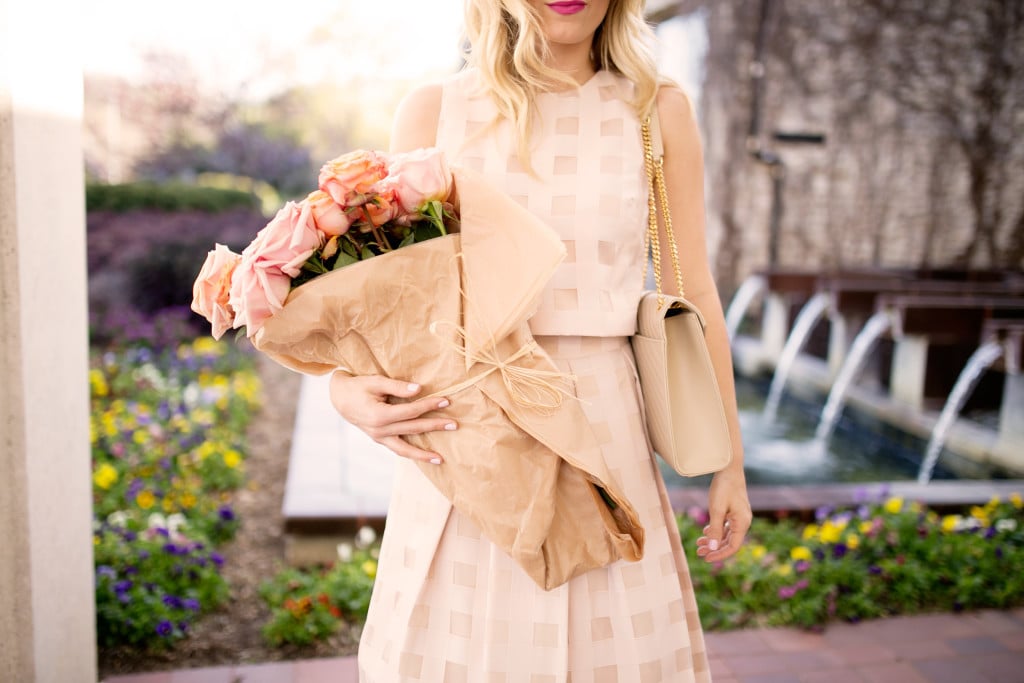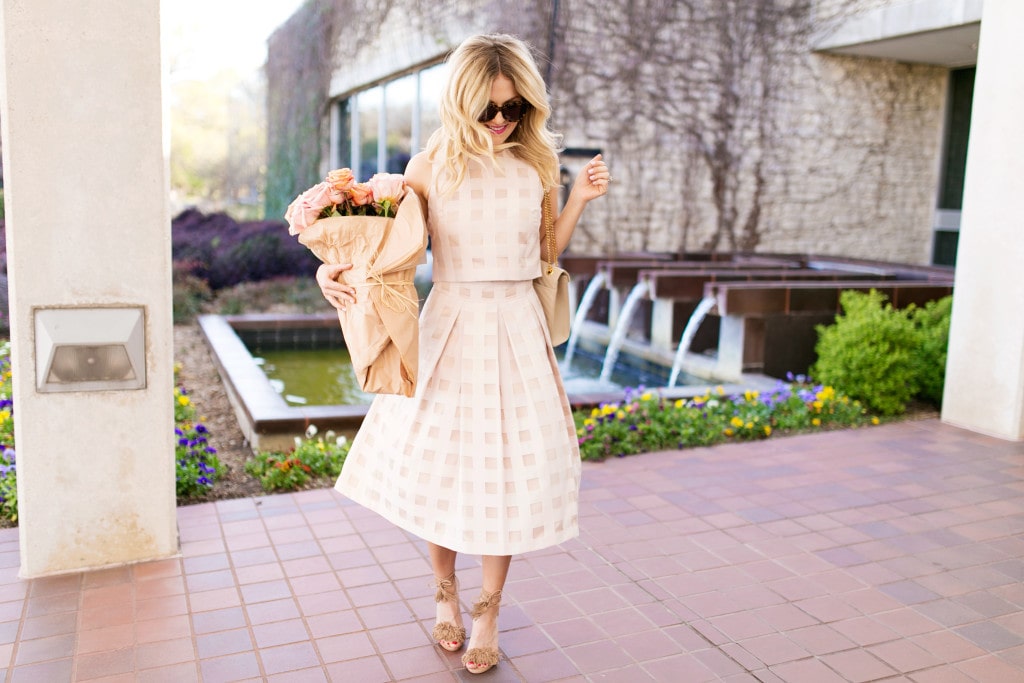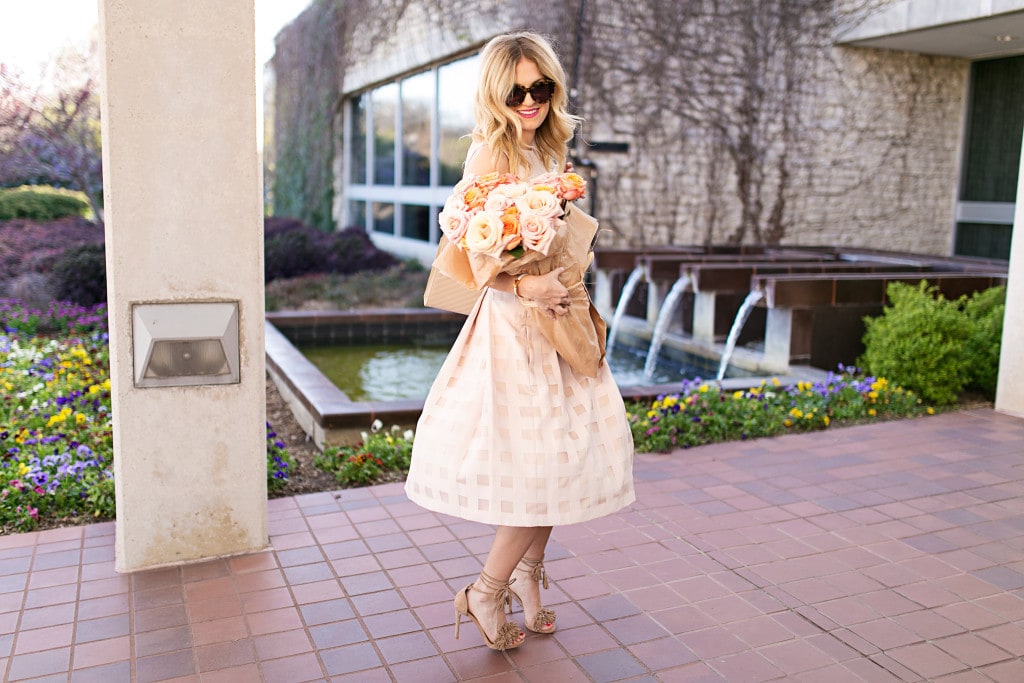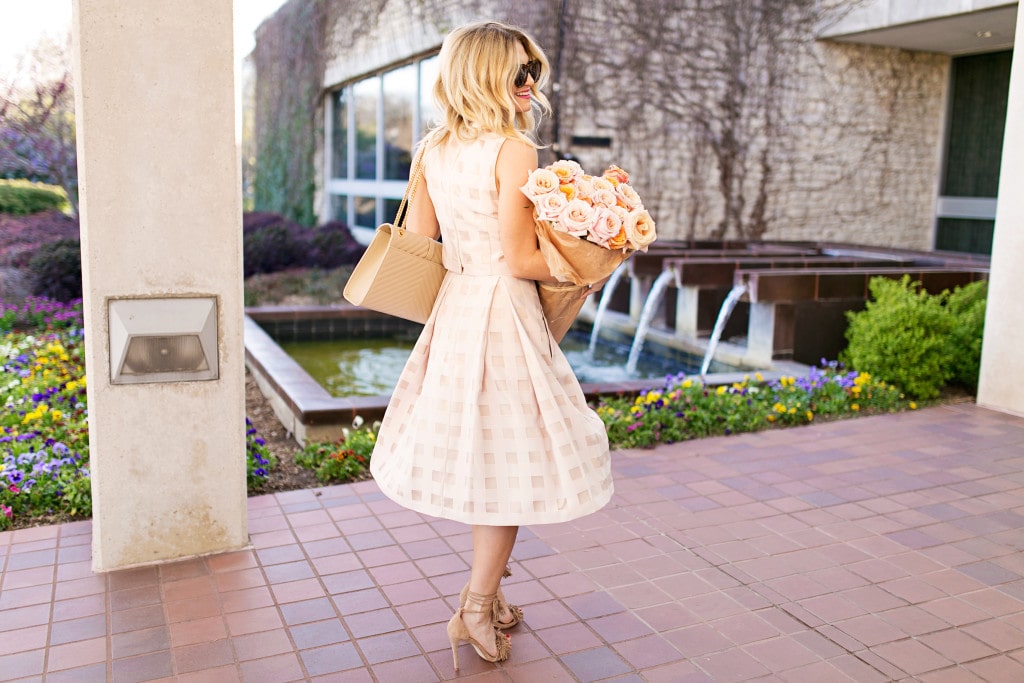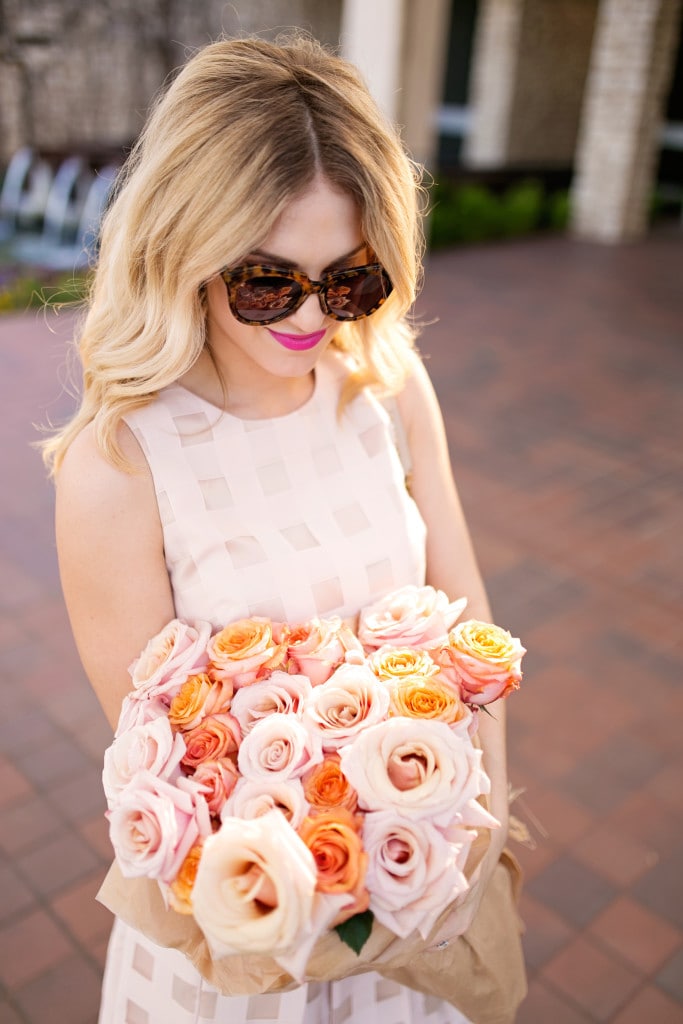 Two Piece Set: Eliza J [c/o] | Bag: YSL, Similar | Shoes: All Sizes Here, Nordstrom | Sunglasses: Karen Walker | Lips: Nordstrom
Photography by: Angie Garcia
---
Happy Thursday, girlfriend! This is one of my favorite looks because I felt so feminine in it, and yet while writing this I feel like a hot mess! haha.
If you follow me on snapchat, you know Wednesday I got a terrible allergic reaction to an antibiotic and we ended up in the ER all night. Fever, the worst migraine I've ever had, etc. etc. They said I'd still have it for up to a week. A week for only taking an antibiotic once! I had no idea you could get a reaction like that. So now every time I get a prescription I've never tried before I'm going to be Paranoid Patty. 

So many of y'all were sweet and gave me some great remedies for future migraines in the beginning stage [I don't love taking my migraine prescription all the time] and I definitely want to share them with y'all! The top tip was a coke and peanut m&m's. Something I can totally get on board with.
I'm writing this just after my fever broke in pajamas that I swear no one should ever see me [sorry, husband] and thinking, "Wait, I just want to play dress up in this look again!"
I love two-piece sets because it's just as easy as throwing on a dress and if anything I think you don't have to put a lot of thought into accessories. However, I always feel more put together in a two piece set. I'm not sure my association with it, but every time I see a girl in a matching set I think, "Woah, not only is she wearing one cute piece, but she has another identical one to match it." haha!
I thought this was the perfect look for a spring wedding. I always want neutral tones for spring weddings, but stay away from cream because that's a bridal no-no! And to stay true to my one part edgy, one part girly dressing rule I added in fun shoes.
Another reason I loved this set was the pattern. This girl loves blush tones but being blonde and fair sometimes I fear looking the same color. Typically I recommend brunettes tackling this tone instead. But the check print gives it dimension and variation away from your hair color, so any hue of hair and skin can rock it!
I hope y'all are having a great day, I'll be up late packing for NYC. Paul has never been and it is my favorite place to be! I can't wait to show him all my spots.
P.S. If you love Tory Burch there is a private sale going on! Items are up to 70% off [you may need to enter my e-mail to get access kateymcfarlan@gmail.com]. Shop it here or my favorites below!