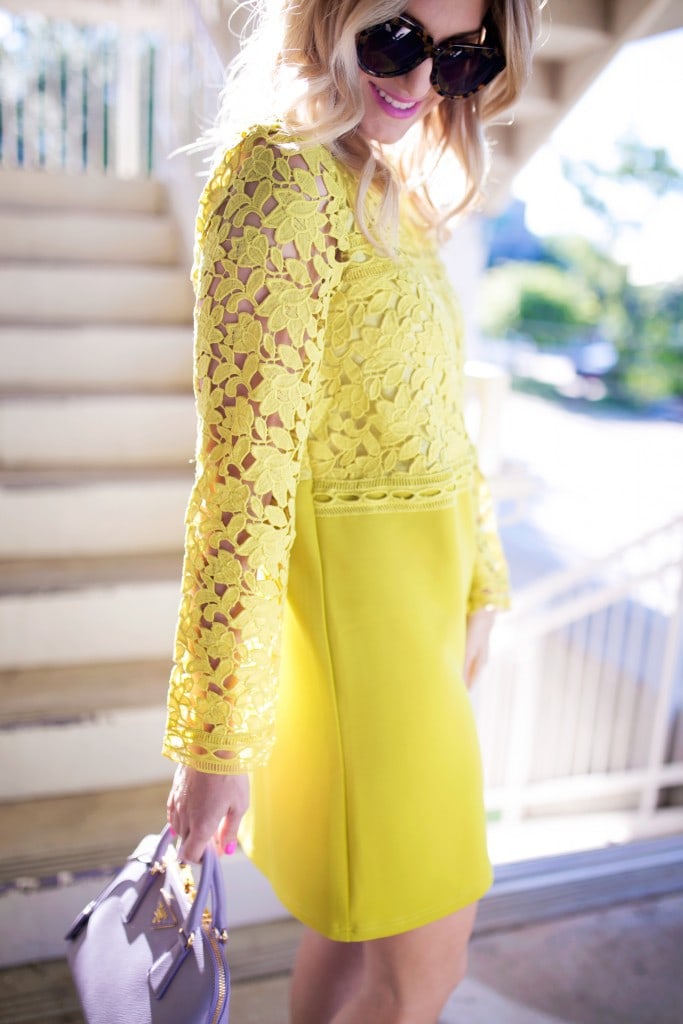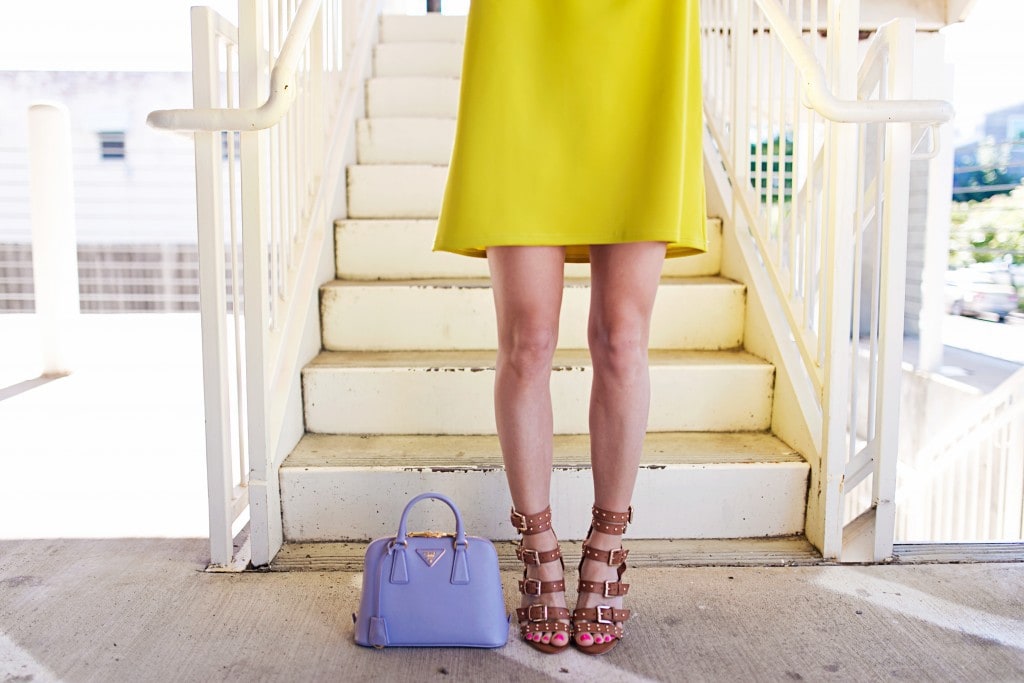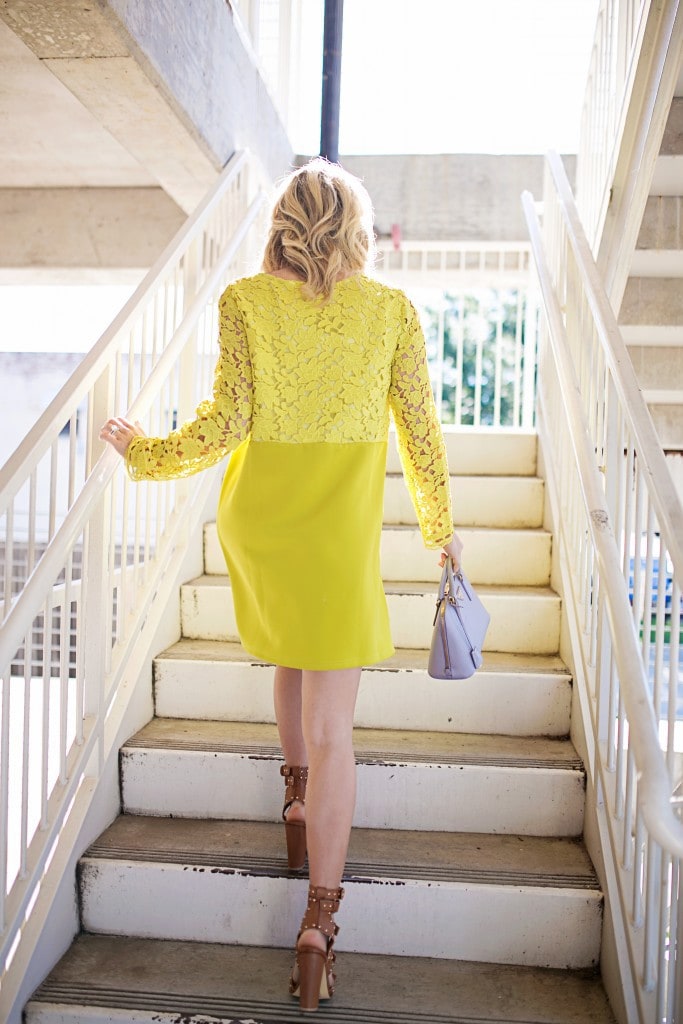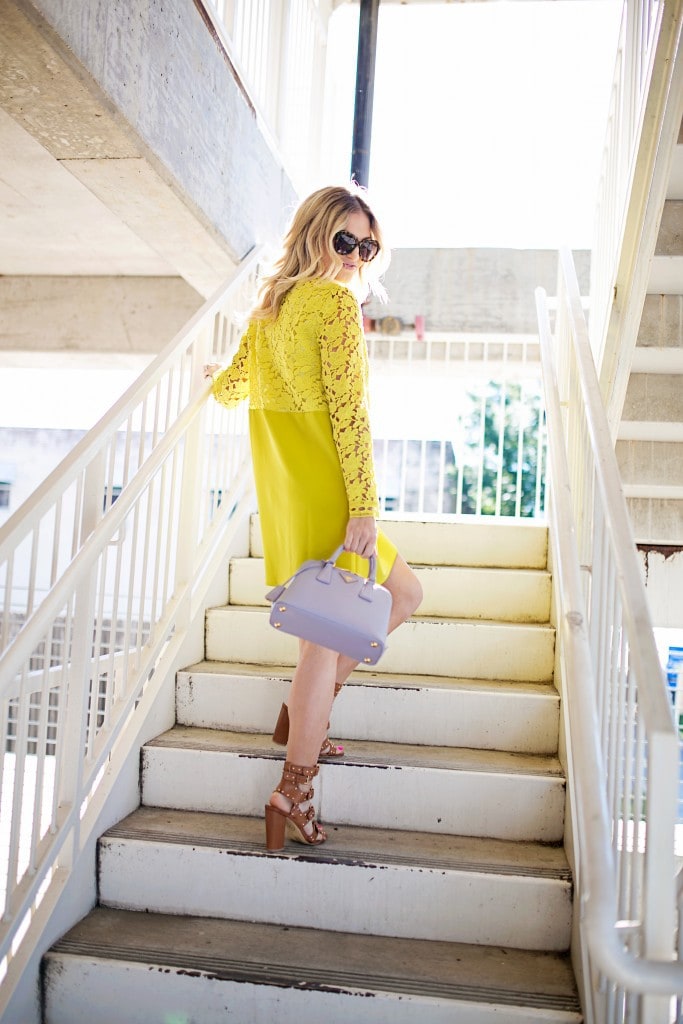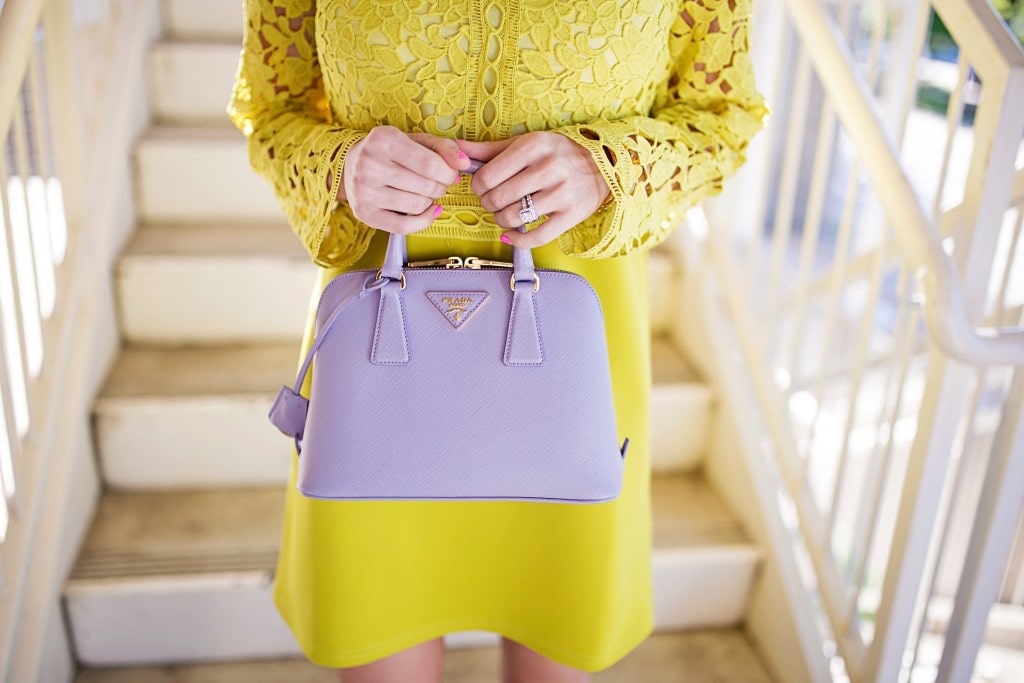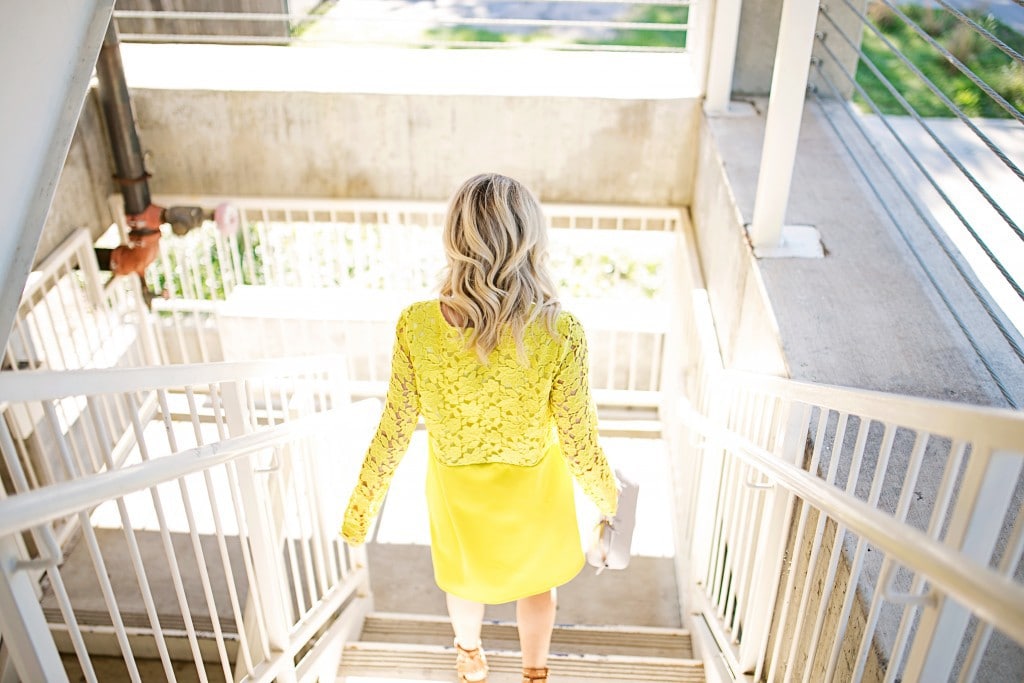 Dress: Chicwish [c/o] [TTS if in between go down a size] | Sunglasses: Karen Walker | Bag: Prada, Similar | Shoes: Missguided [c/o] | Lips: Easy Lover
Photography by: Angie Garcia
---
It's Friday! Friday! Gotta get down on Friday!
Is that how that awful song went?
This week has been a relaxing one. I focused on getting a lot organized for work and one of my girlfriends, Daniela, is coming to stay with us for the weekend while we celebrate our friend Tori's graduation! I made a few paleo desserts gone wrong, but I didn't skimp out on runs so there is a bright side to everything! haha.
Here's a few fun links for your weekend reading!
1.Hair Color Dictionary
My hairdresser is also one of my girlfriends, so I get to be a bit spoiled.
A. She won't let me go to anyone else after she has her baby so she says if I come over and hold Aniston she will highlight my hair on the couch. #win
B. She knows what I want so I don't have to verbalize, because verbalizing always goes wrong. "Oh I said baby blonde? I meant ashy!"
C. She's honest with what works and what doesn't.
One thing she always tells me about clients [blondes especially] is that our verbalization is always different than hairdressers. So many times girls say "baby blonde" thinking that white blonde a toddler has, but that actually means it has some yellow tones. This Hair Color Term Dictionary is so helpful and I honestly may frame it for her for her salon! While reading it, I was so glad she never lets me tell her what I want in words because I realized I'd end up with a hair of butter blonde when I just wanted Carrie Underwood cool tones.
2. The Look for Less
While at a blog conference this past spring my girlfriend had on the most amazing crystal flower earrings. Had she not been my friend, I would have felt obnoxious staring at her ears the entire day! They weren't ridiculous, but they were a bit pricey and I just didn't think I could justify the wear! Then I found these dupes for $15! Good things come to those who wait!
3. Summer Tops Under $100
I'm keen on dresses for spring and summer, but I always forget summer tops! But when it's 100 degrees I don't want to spend over $100. Here's a few of my favorite summer tops under $100!

4. All-Nighter Recovery
If you're in college [or graduated!] did you pull all-nighters?! I may be crazy saying this, but it was one of my favorite parts of college. While my last two years I rarely pulled them, I certainly did my first few semesters! Last week in community group, we were chatting about who pulled them and who didn't! Looking back, it was just fun to study with your friends all night. You'd have random coffee breaks at 3 a.m. and I met some of my favorite girls I wouldn't have otherwise met doing them! At the time I hated staying up all night and felt so sick the next day, but now I think, "That's how I met that sweet AXO and that's the one time Casey and I talked about XYZ."
Now when I have to stay up all night for a work project [it happens about twice a year!] it's just me, myself and I! I sit at my desk and stare at my husband with jealousy while he gets to sleep! haha.
If you are still having to pull them or you have to every now and then for a work project, here is a way to recover!
5. Unexpected Engagement Gifts
Whether your friend just got a ring or she is about to say, "I Do" chances are you're constantly on the lookout for a sweet little something! While I will be the first to promote shopping off the registry, if you're looking for something fun to add, I wanted to share a few favorites! I got gifts just like these, and while they may not be expected, they are our most used! Because let's be honest…you ALWAYS need more coasters and storage for wedding memories!

Do you have any fun weekend plans?! Thanks so much for stopping by!