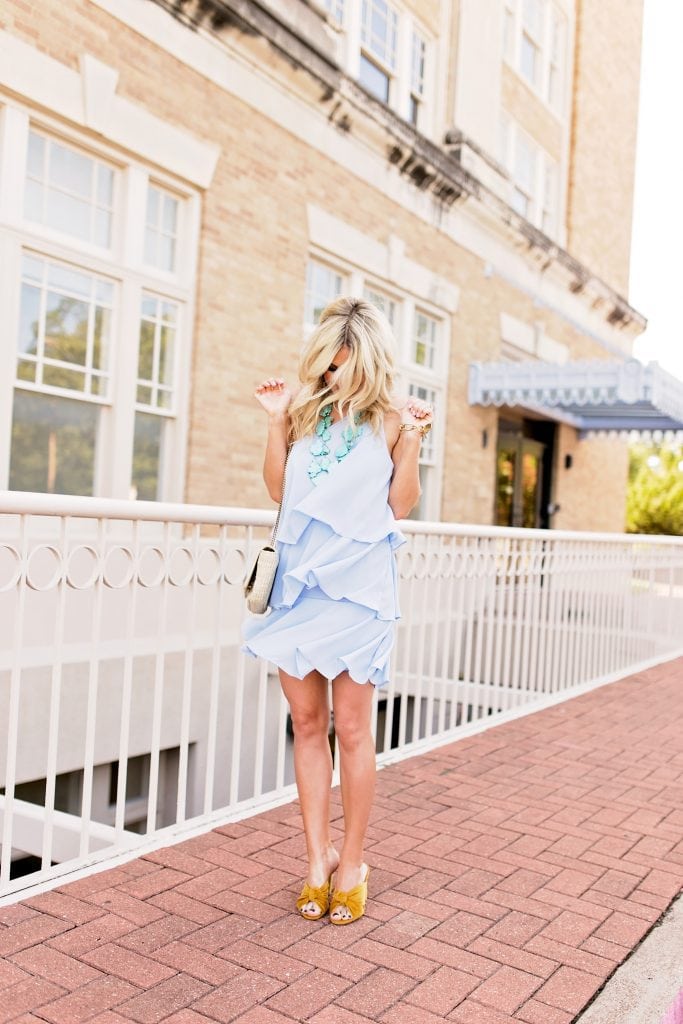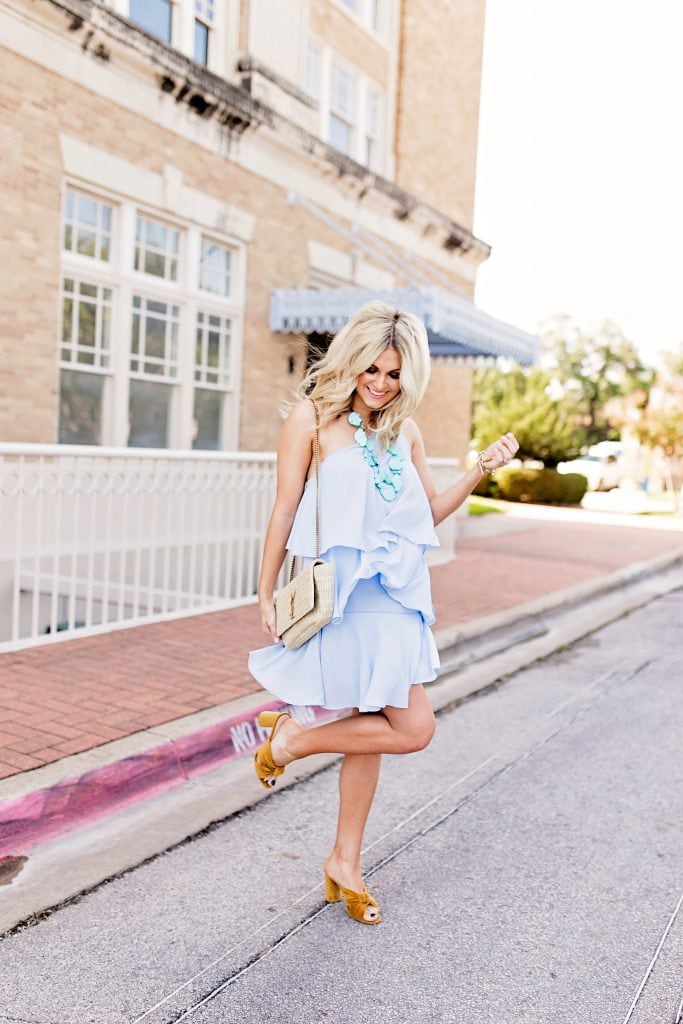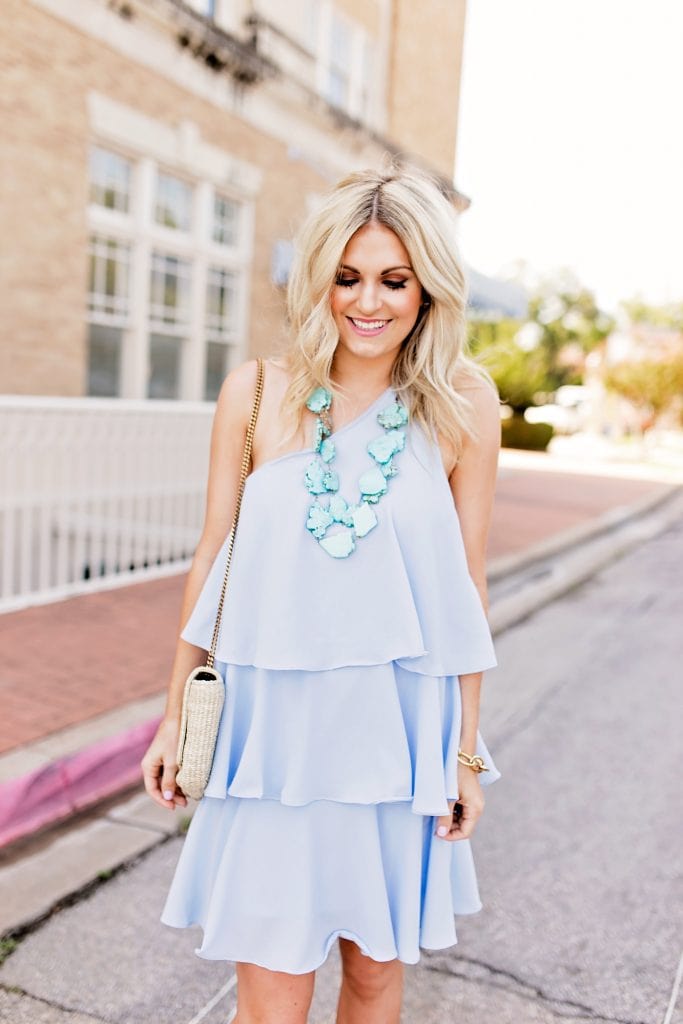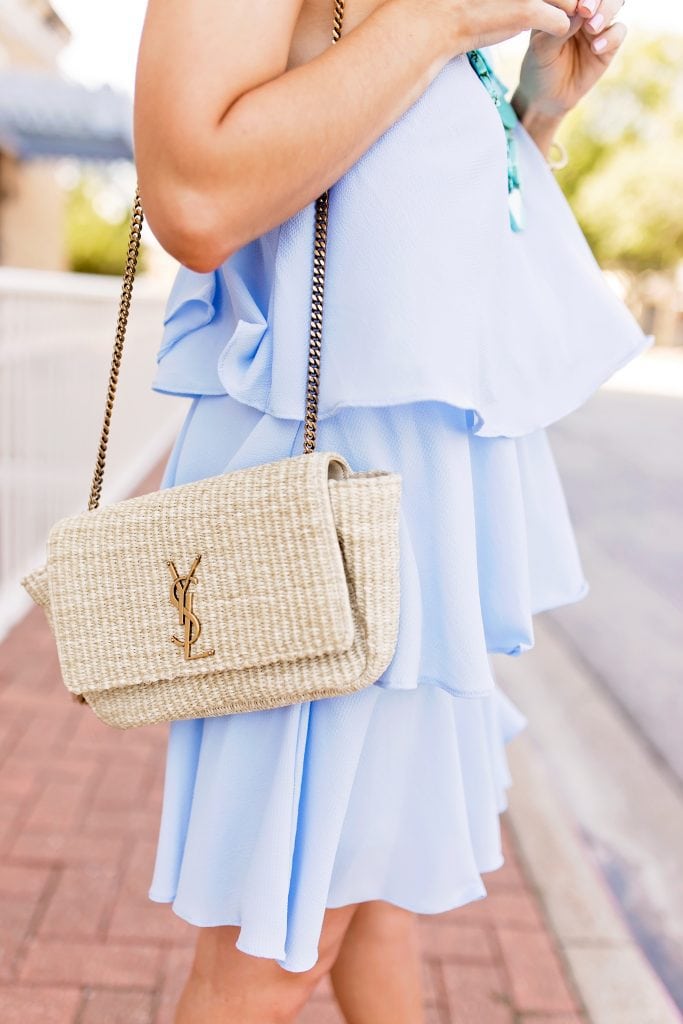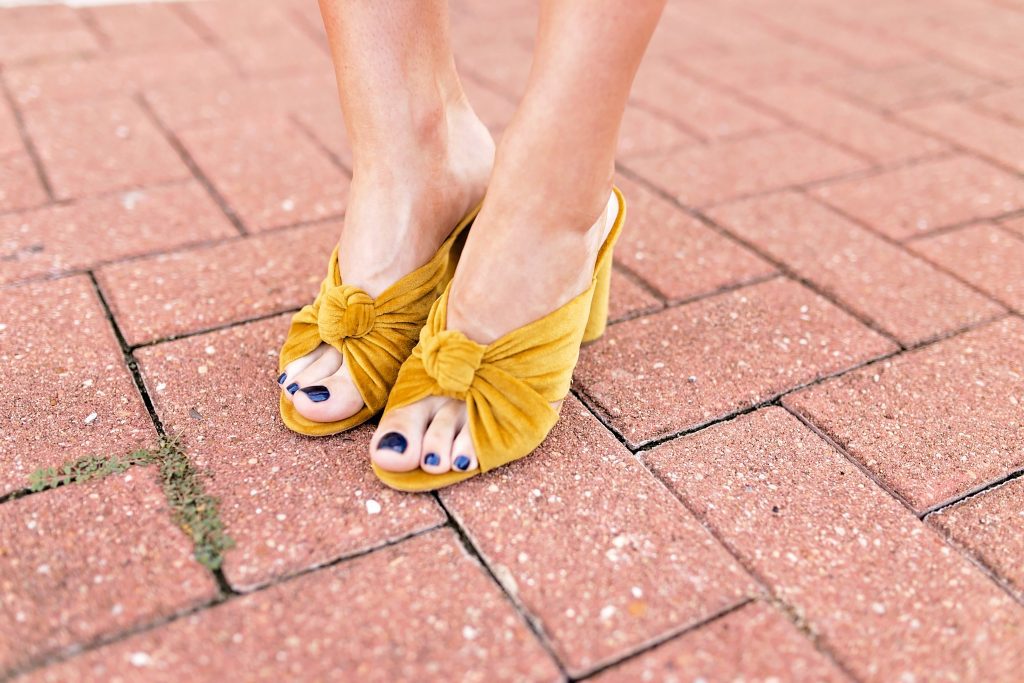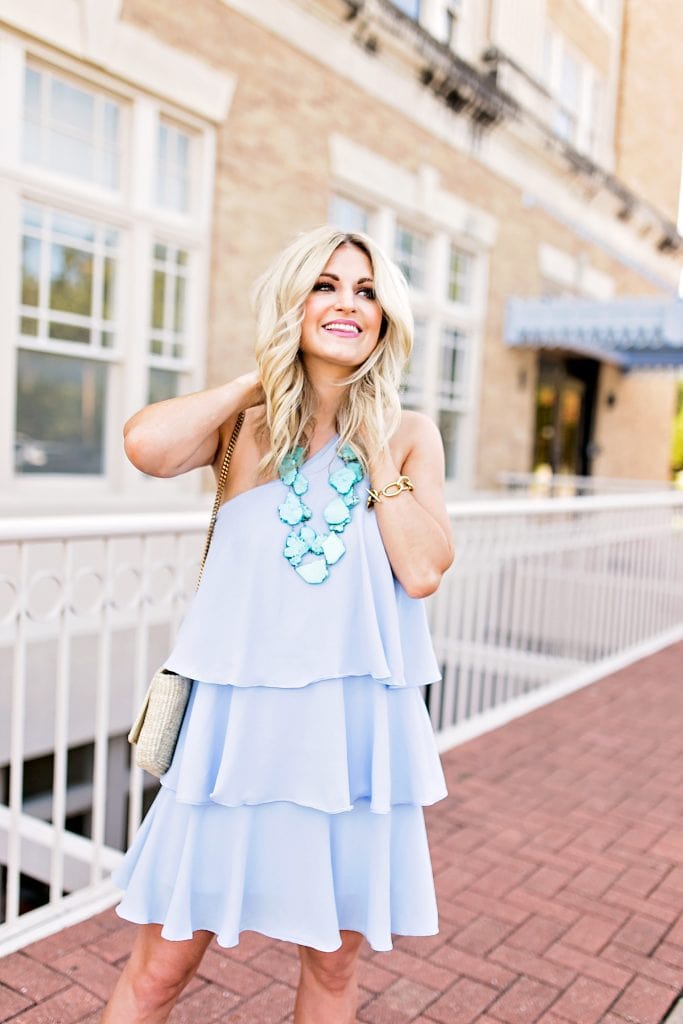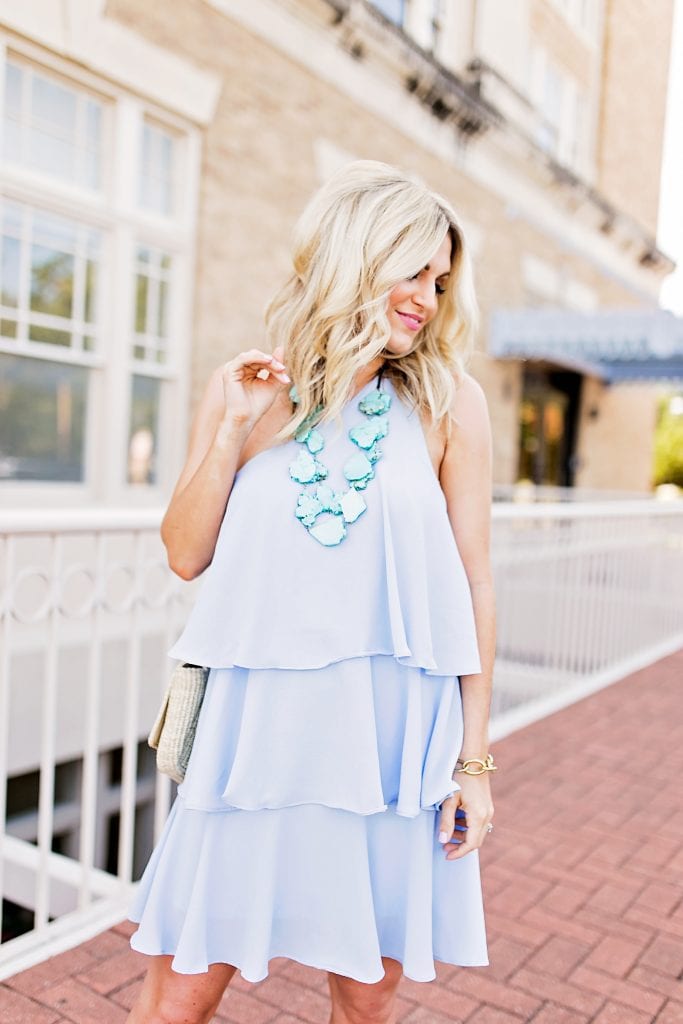 Dress: Leith [go down a size, I do have to get straps tailored because I didn't], wear this bra with it! | Shoes: Loeffler Randall [go up half a size] | Bag: YSL | Necklace: Nordstrom, Similar | Bracelet: Old, Similar | Lips: Soar & Snob
Photography by: Angie Garcia
---
First off, I want to take this opportunity to thank you all for your sweet congratulations and tips on our move. I wrote all the tips down and your kind comments meant the world to Paul and I. Hopefully, we get the house packed quickly and I can respond to all of them. But I just wanted to quickly say, thank you! Friday was just a rough day. Lots of emotions on moving. We had a few family health scares last week. And some more change coming [not baby related!]. It was one of those days that I think I called my girlfriends 15 times each just for encouragement/venting. Each time I got to check the blog quickly, I felt relieved and so comforted to know how much support I receive from you all. Sorry for getting sappy, but you never know how much a kind comment means! I'm a firm believer in always being kind because you don't know what someone is going through and I know the power of that because of YOU all.
Now, onto the clothes! I'm a high & low girl through and through. Seasonally, I budget for high-end accessories and shoes. However, each week I love to hit up my besties like Nordstrom Rack to find great deals on clothing. A $40 dress mixed with designer shoes always pairs beautifully. With that being said, I wanted to share this high & low outfit. We gotta chat sizing though- as you do have to be more careful when items like dresses run less than $100. I'm wearing a size S, BUT I should have gone down a size. The dress has longer straps [I'm 5'3″] so I'll just tailor the dress. I absolutely love it and it reminds me of  BCBG number. For this being less than $70, I think the tailoring is really worth it. It's a beautiful dress for a summer wedding! In this shoot I have some double-sided tape working its magic for the shoot. 😉 I just wanted to be honest about that so when you do order you know, "Hey, I need to get a smaller size or spend $12 getting the straps tailored." But that's also something to always keep in mind when mixing high and low. Tailoring your more budget-friendly items makes a WORLD of difference.
These shoes were a splurge in Colorado. We ran in this shoe store and I kept eying them. Gold. Velvet. Chunky heel. They felt all sorts of Hollywood Regency in the best way possible. They are so incredibly comfortable and work year round. I topped this dress with a turquoise necklace and felt good to go.
I've pulled more high and low options if this look isn't your cup of tea. All of these items are on sale which is a great reason to stock up on your luxury items as well as get your looks for less on a dime!
High

Low under $100

I hope you have a wonderful Sunday!