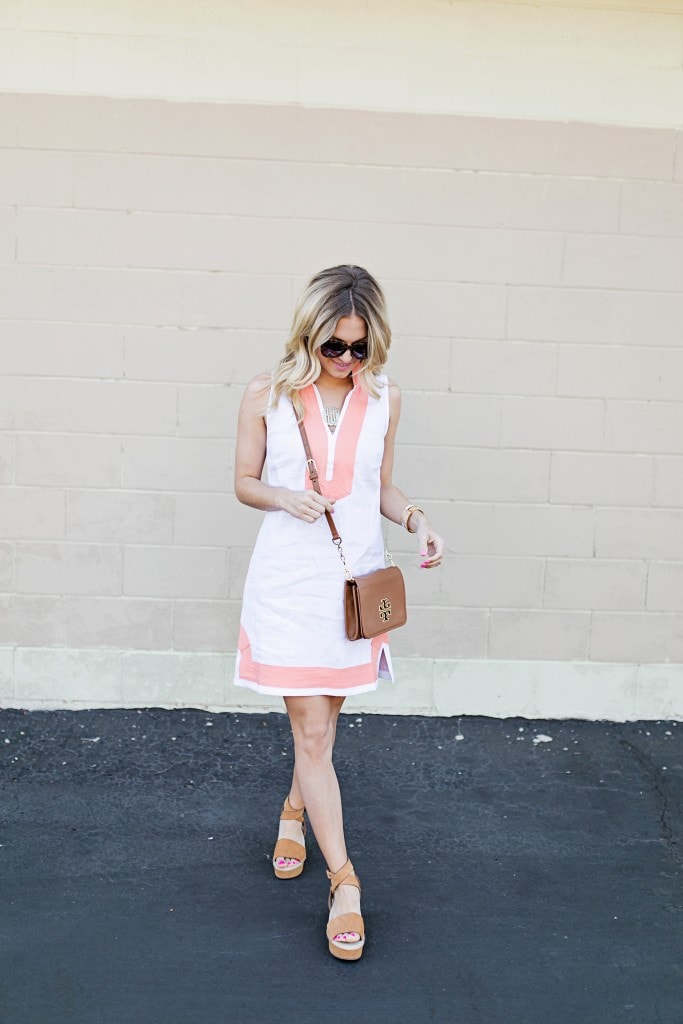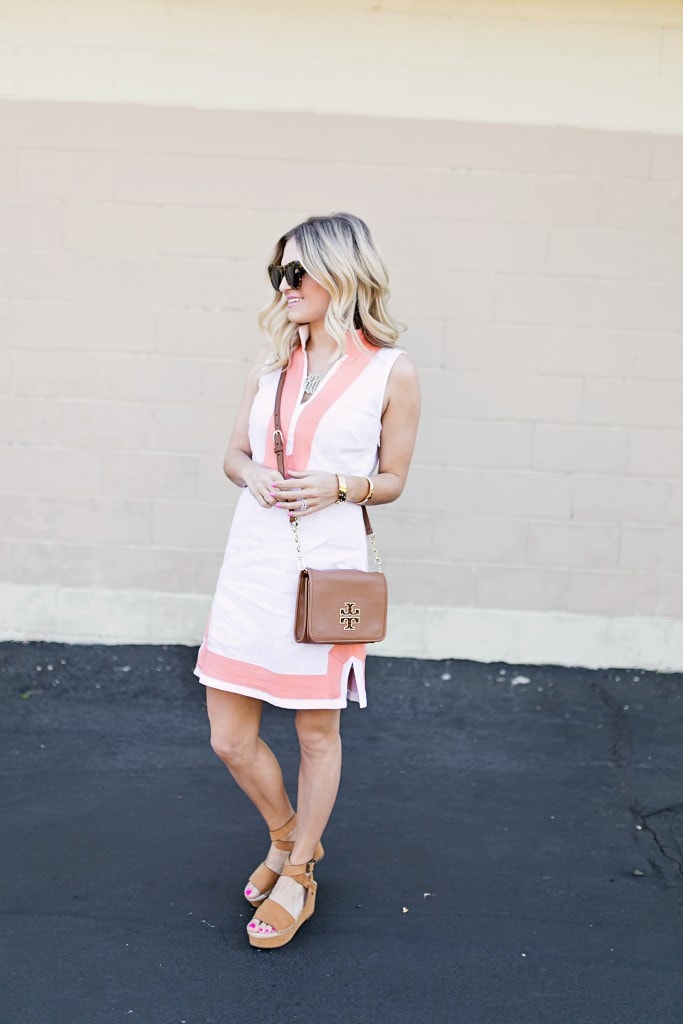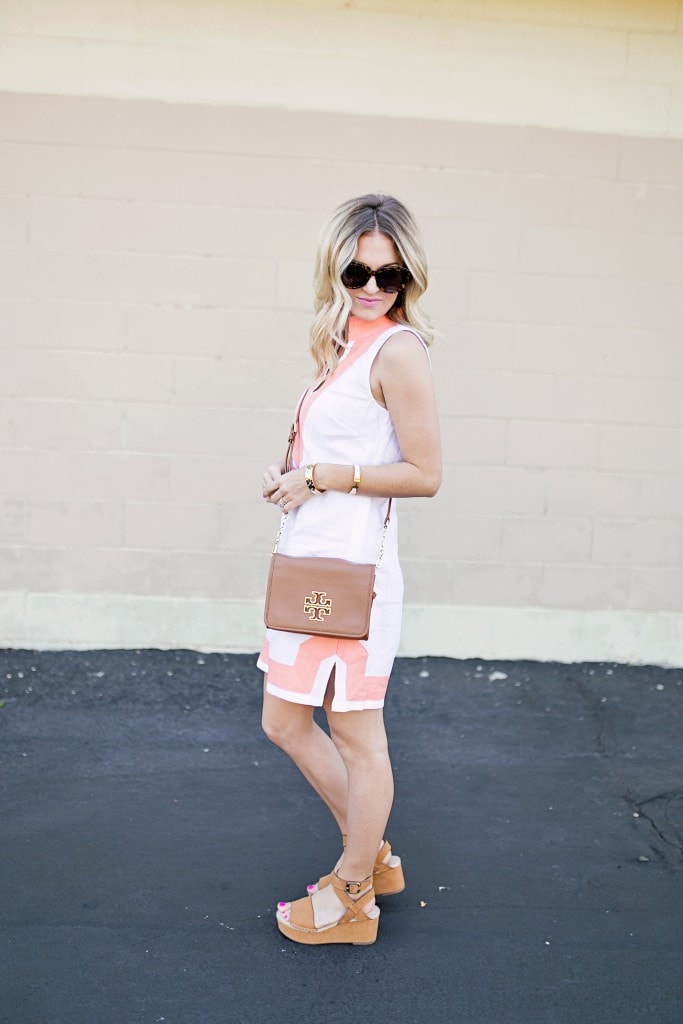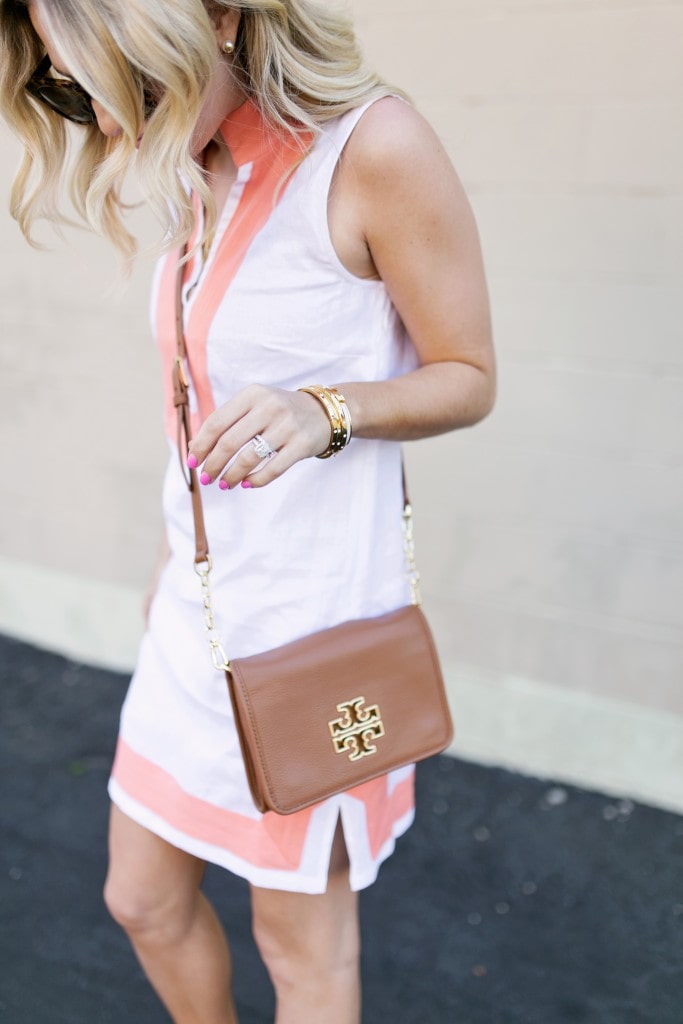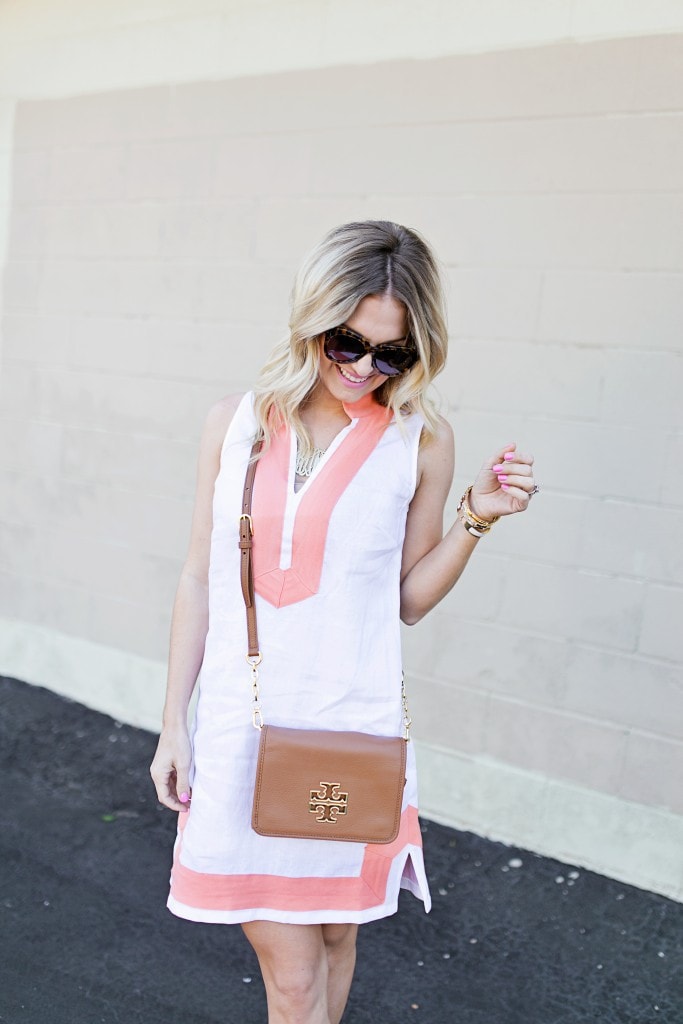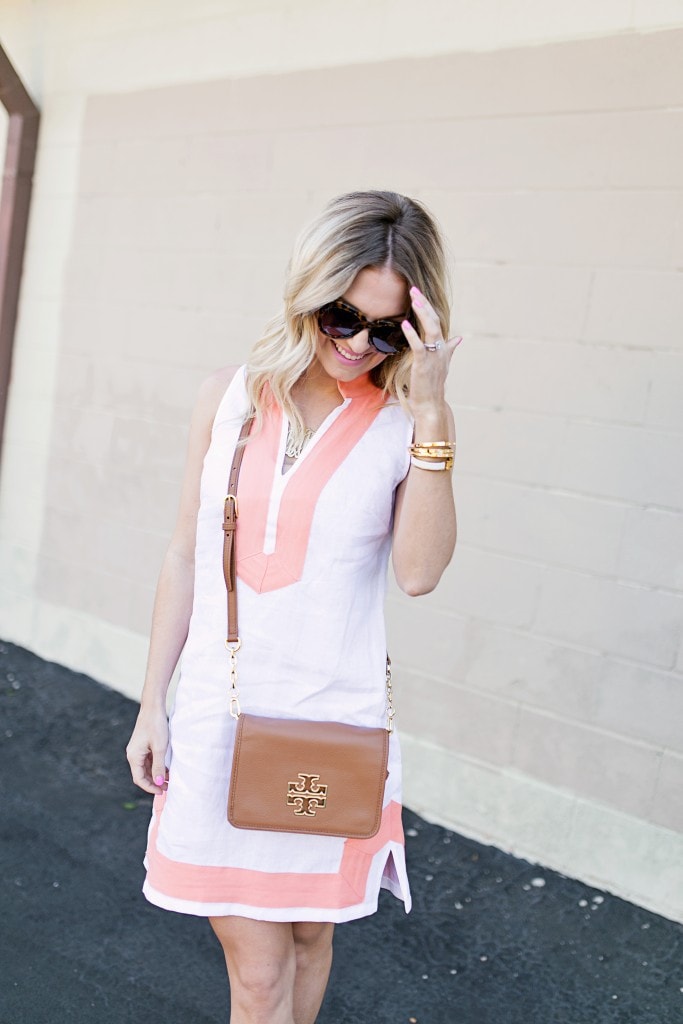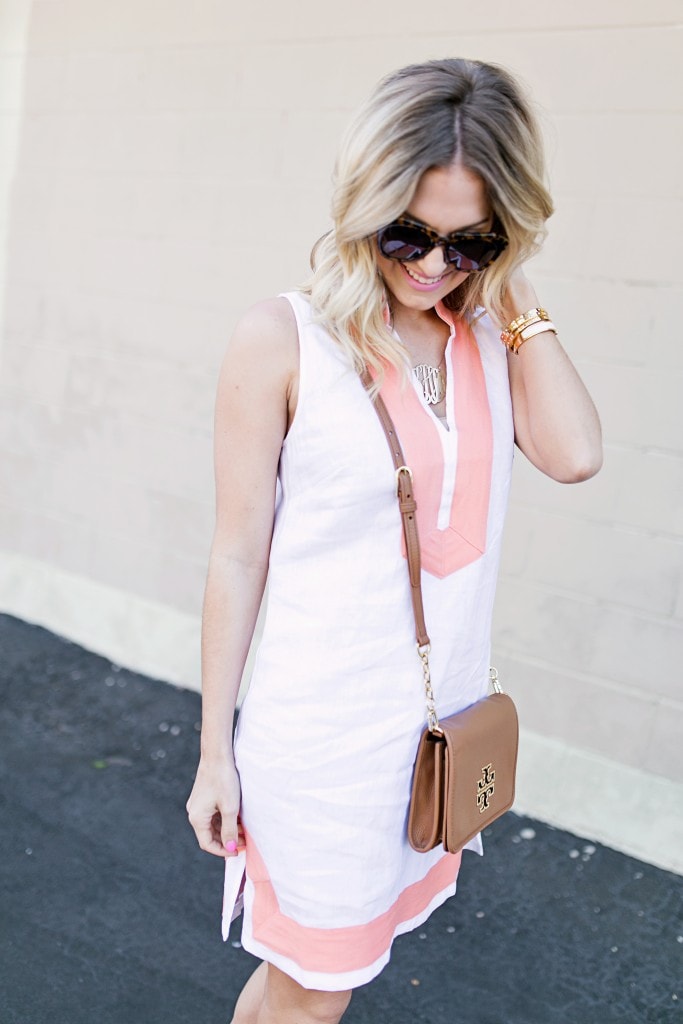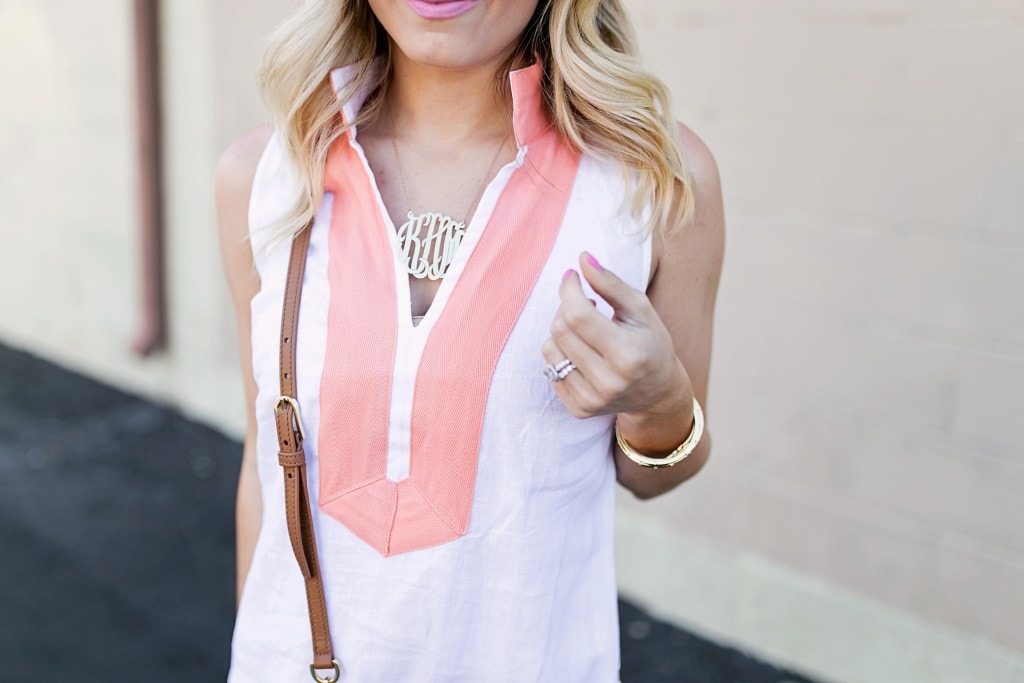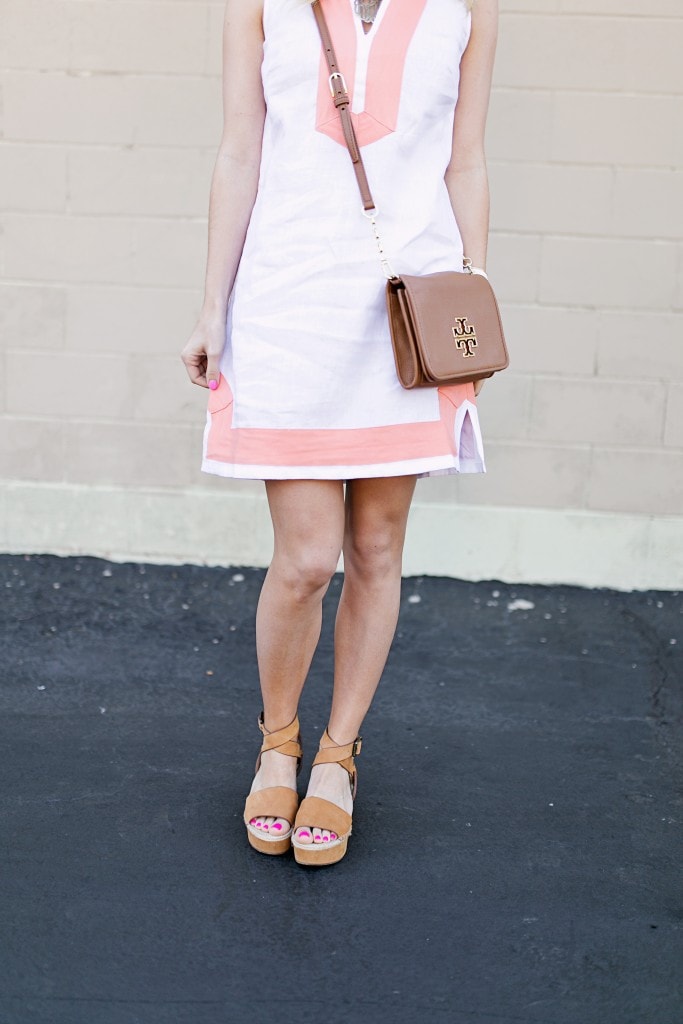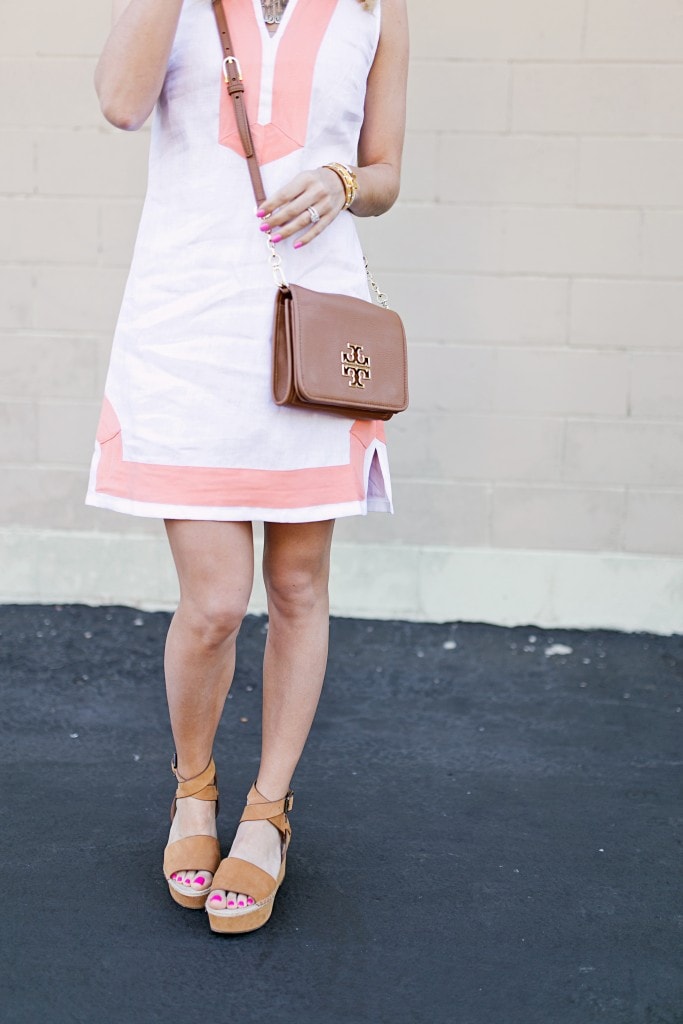 Dress: Sail to Sable [c/o] | Bag: Tory Burch | Shoes: Similar | Bracelet: Kate Spade | Necklace: Similar | Lipstick: Soufflé | Sunglasses: Karen Walker | Earrings: Tory Burch
Photography by: Angie Garcia
---
I think one of my favorite things about being a blogger is that I'm always looking to be inspired.
And if we are being honest, that's just a polite way of saying I have a license to creep.
I'll be pulled up at Sonic starting at a girl in the SUV next to me because I think she has a great manicure.
I'll stare at a girl at the Post Office because I'm wondering what brand her shoes are.
I mean, 30 minutes ago I was snooping on some coach's wife in Tennessee because I thought she was adorable.
We can call it what it is [#creeping] but I like to see different girl's styles and how they incorporate looks in their every day life. This dress is one of those looks!
Living in Fort Worth we would go to the Colonial Golf Tournament every single year and I always saw girls in these linen shift dresses. I'd always stare and think, "It's 98 degrees out, I'm sweating and they all look like goddesses in linen."
So this year I wanted to use my creeping to good use and actually invest in what inspired me. 😉 A girl in my community group at church told me about Sail to Sable and their shift dresses! I now have 2 and these are incredible! They fit perfectly and while they are an investment, I think they are ageless. You can style it if you're 14 and you can style it well if you're 64. I honestly think they'd be perfect for family photos on the beach as well!
So I'll keep creeping, sharing the finds with y'all and hopefully this just isn't odd for anyone! haha. Have a wonderful Wednesday!