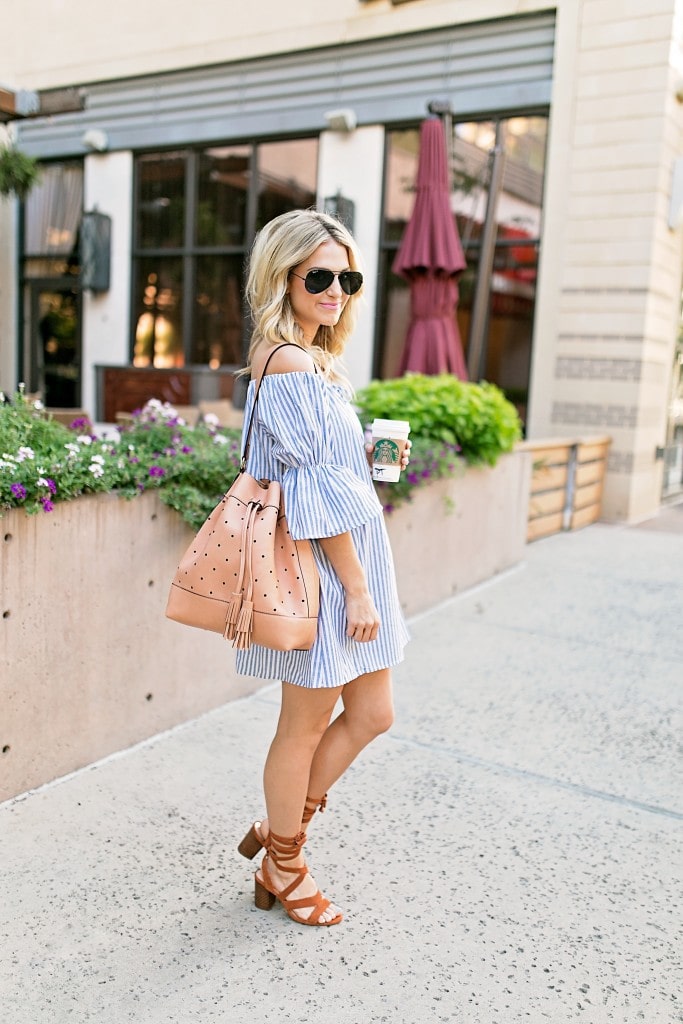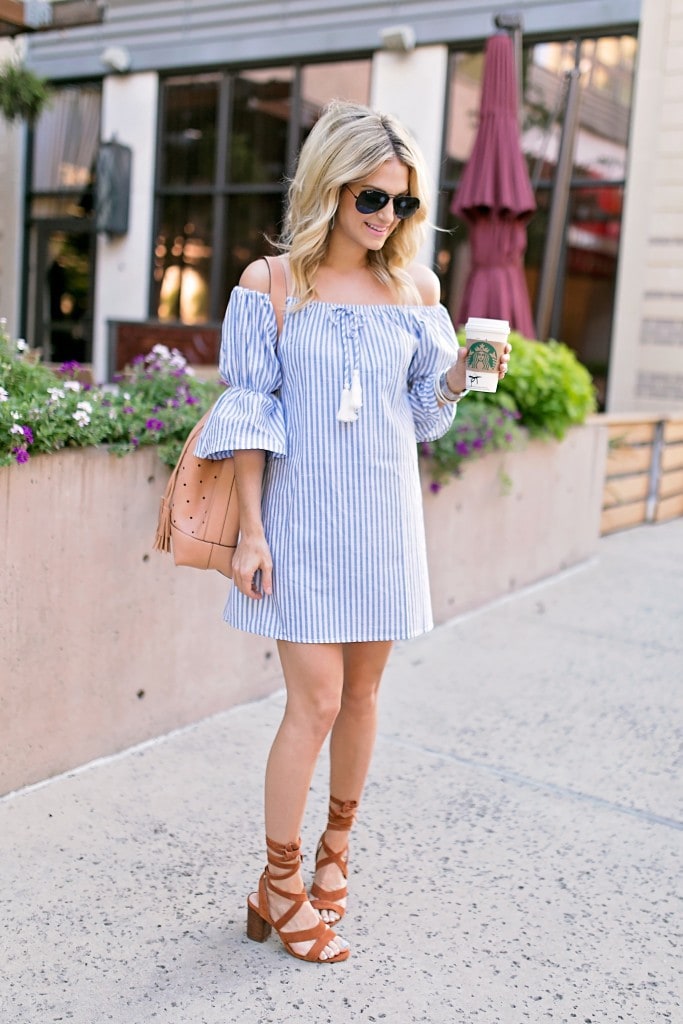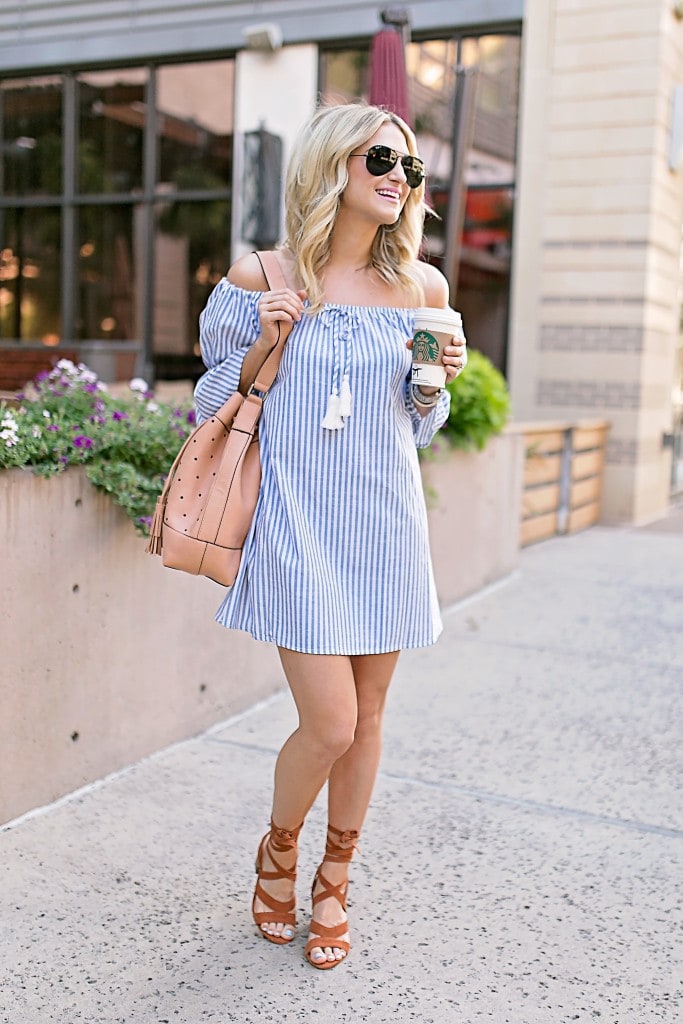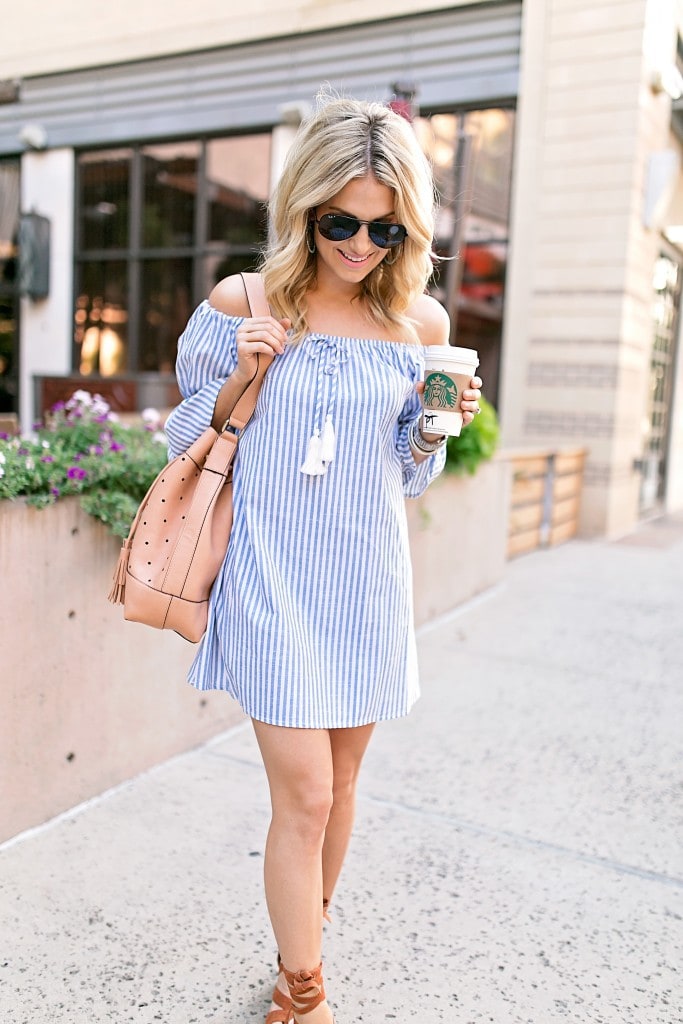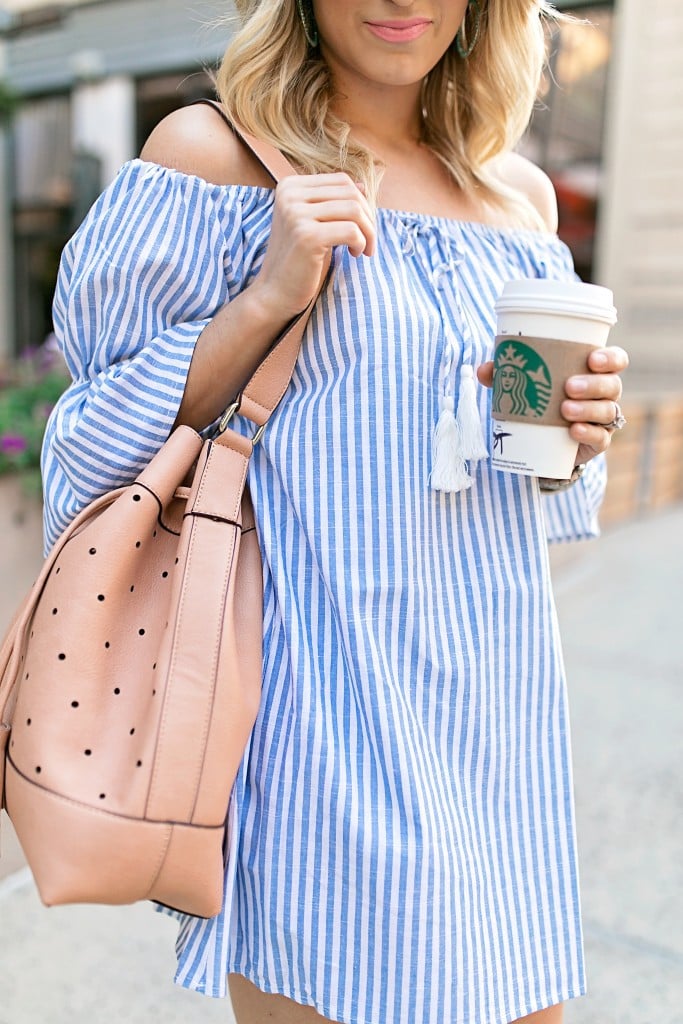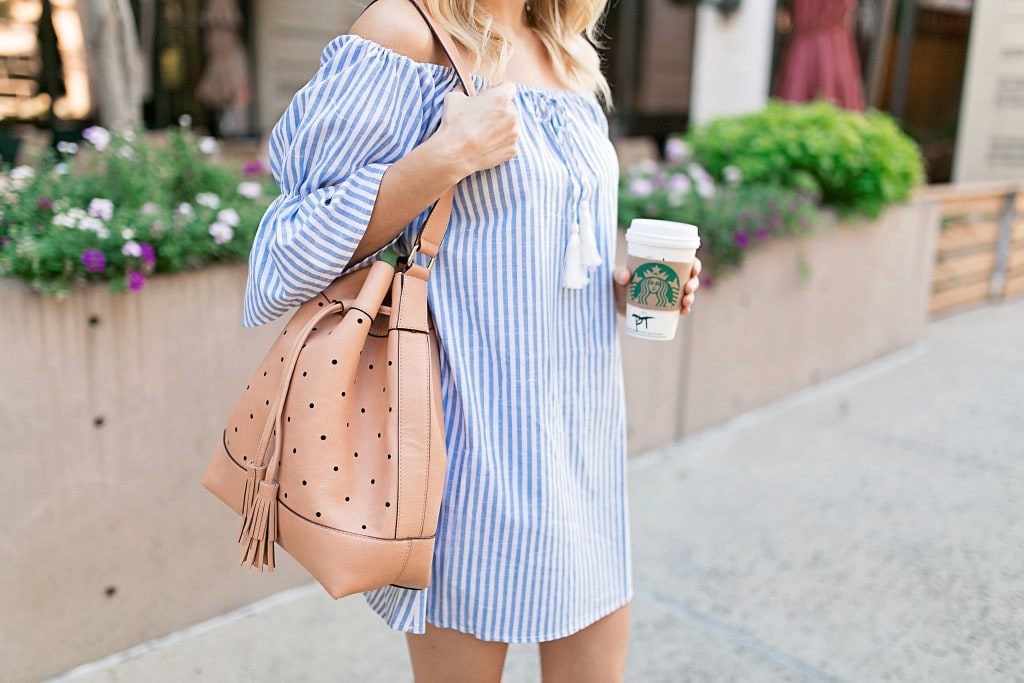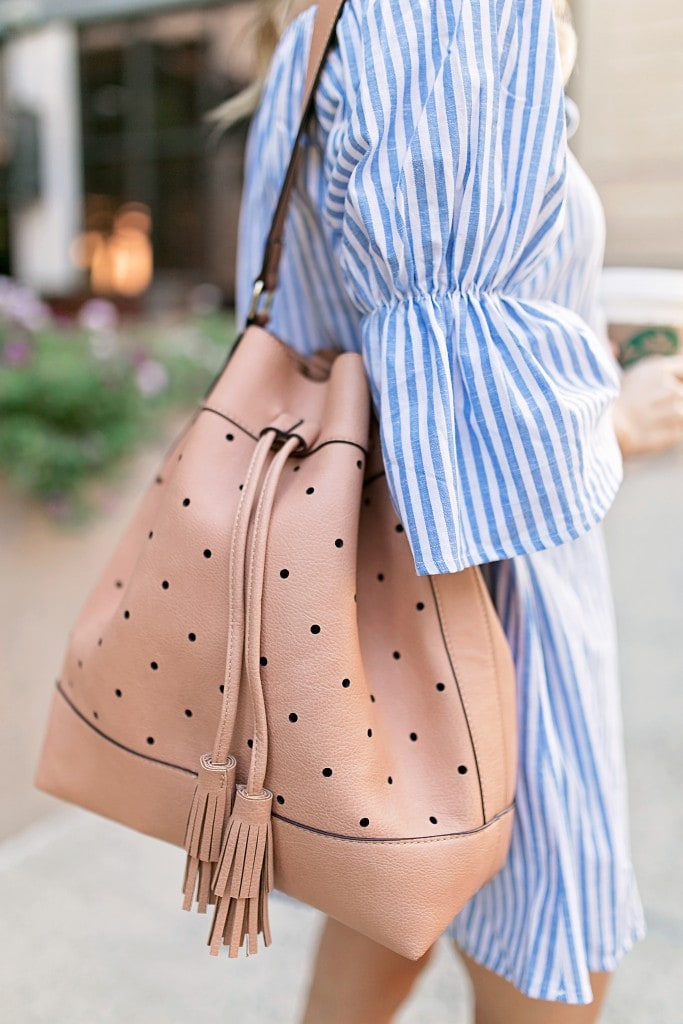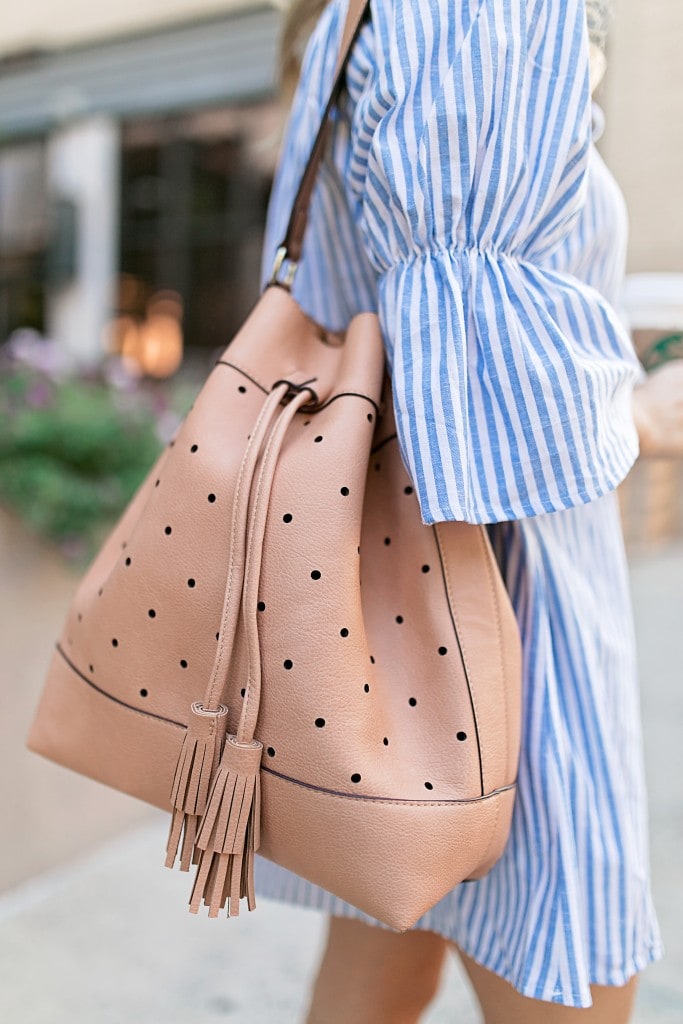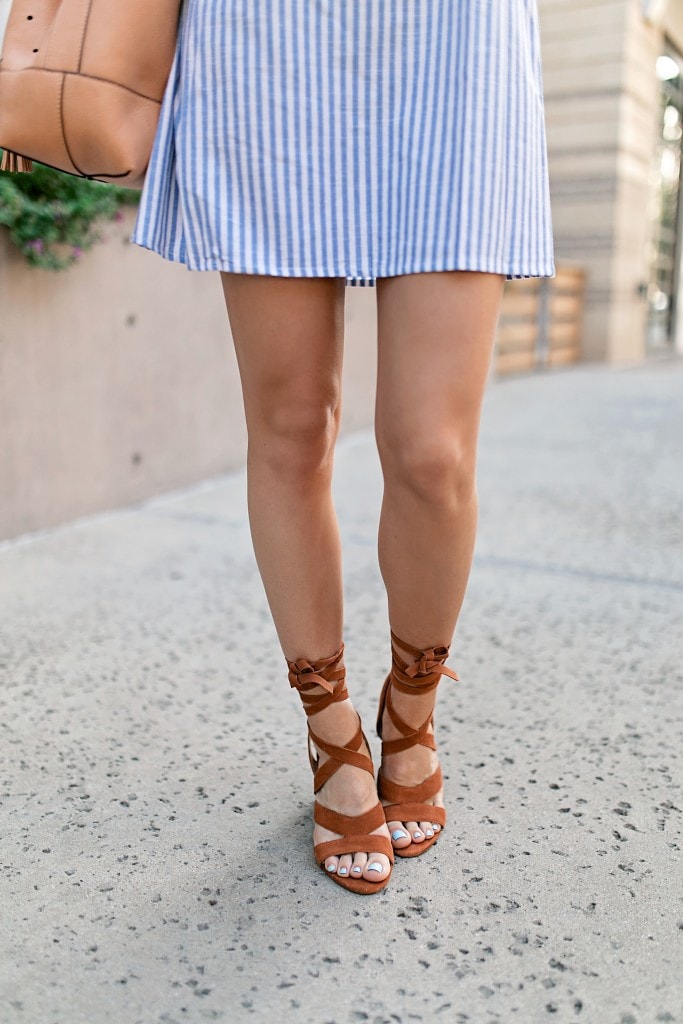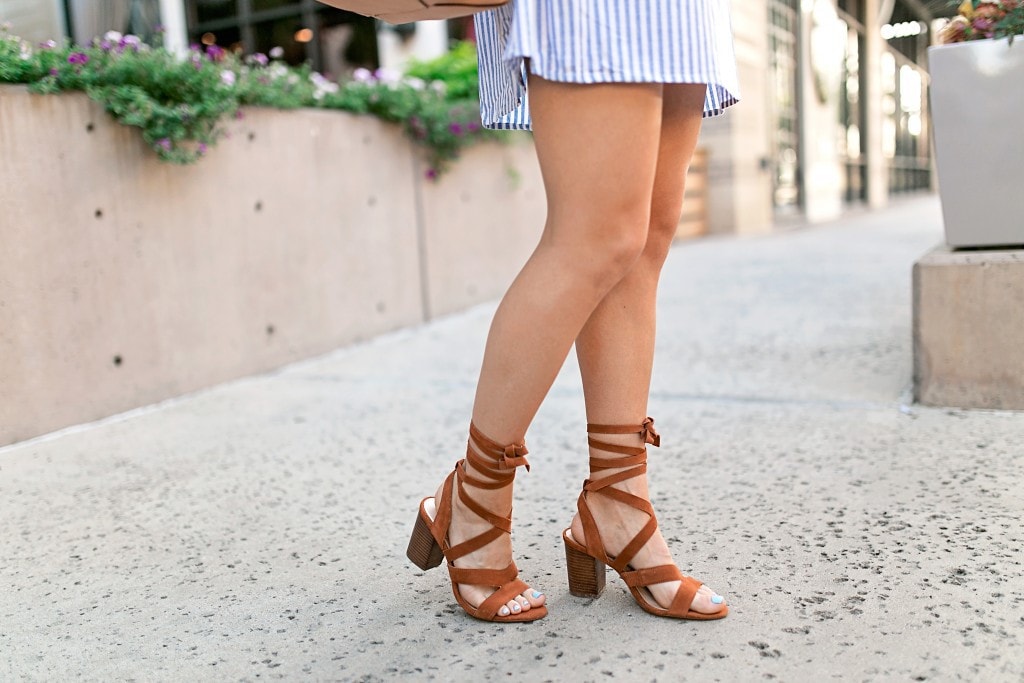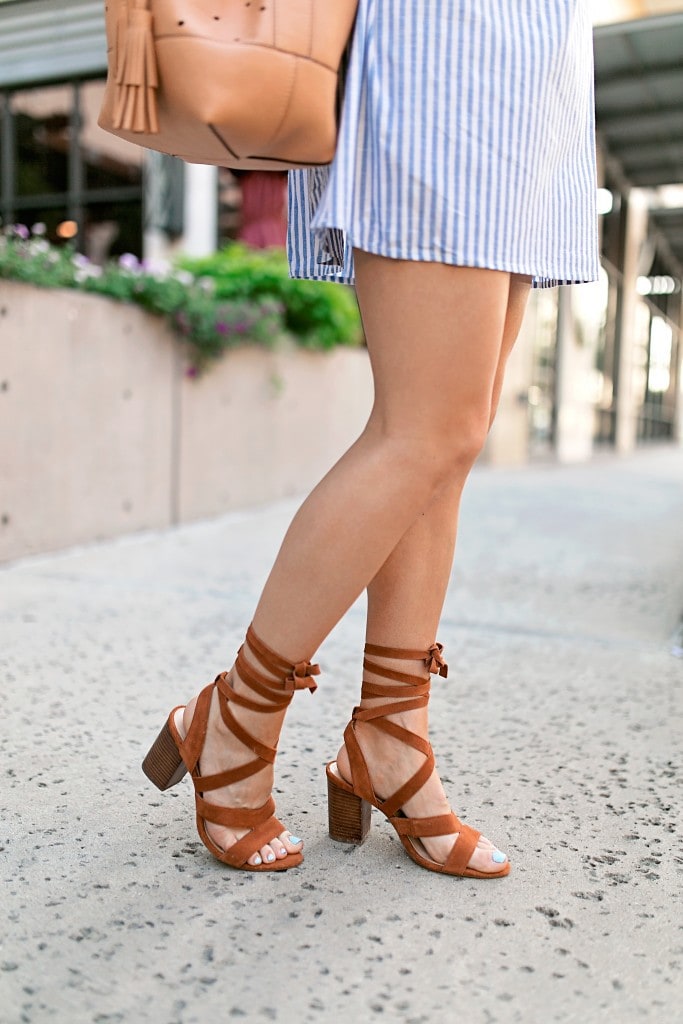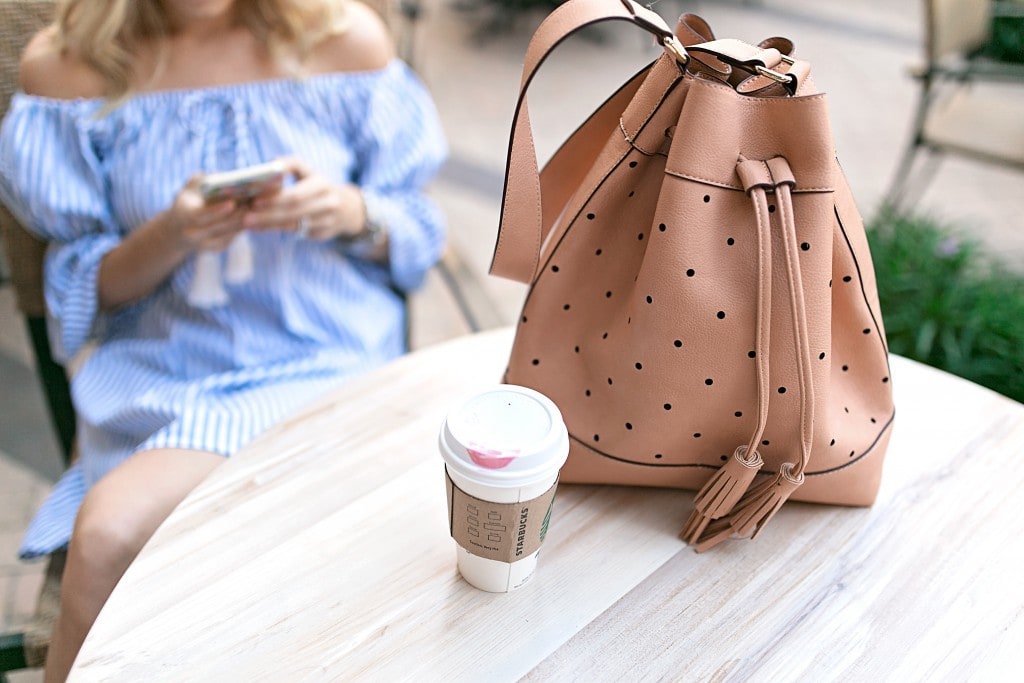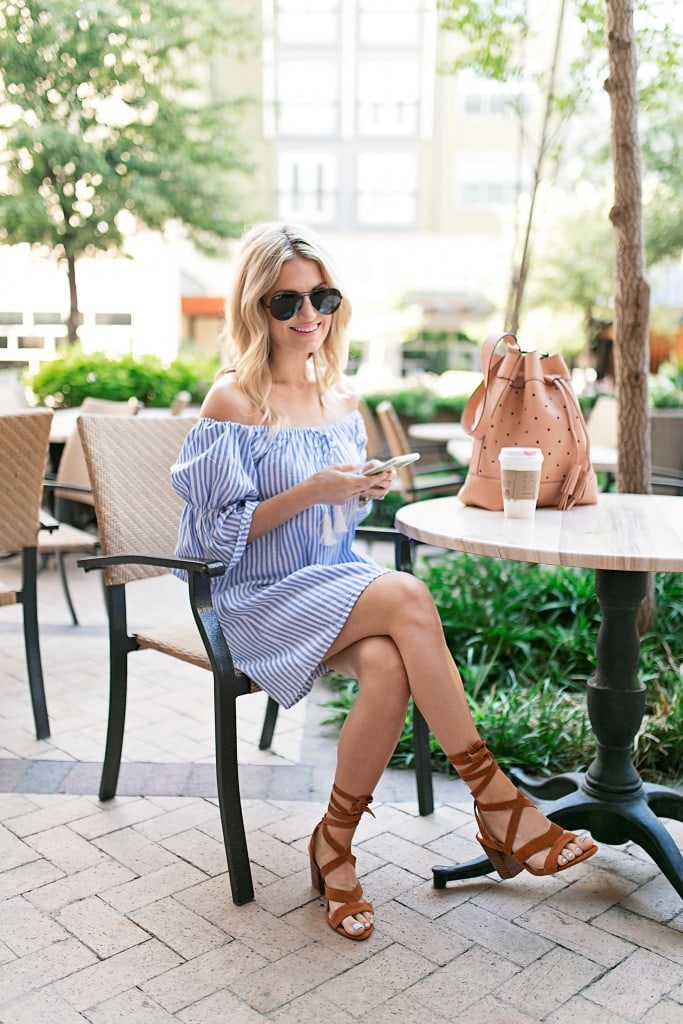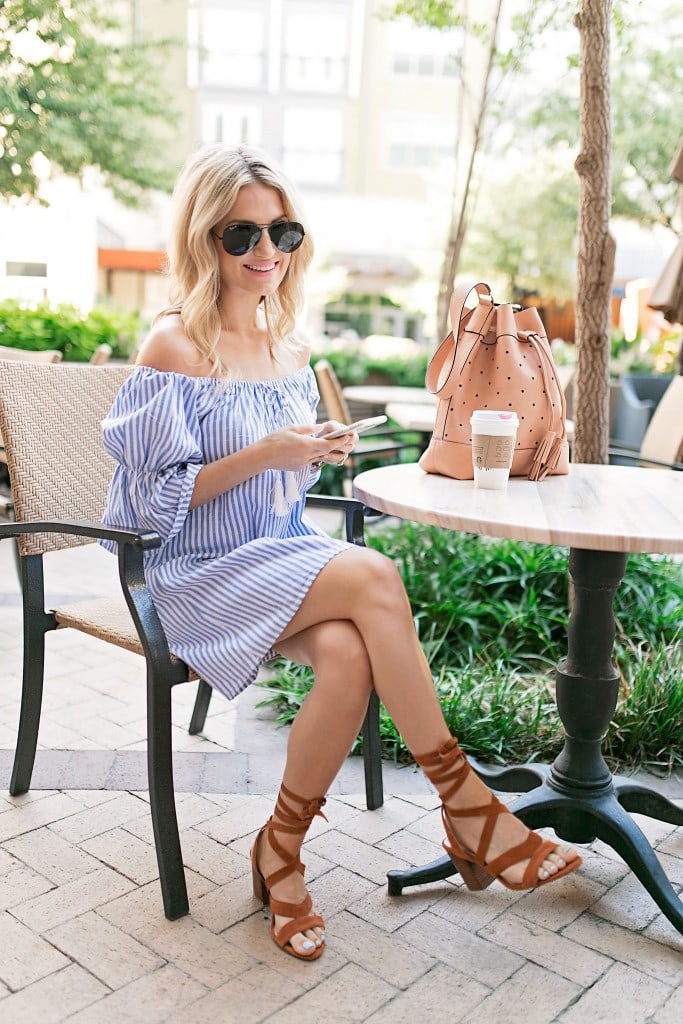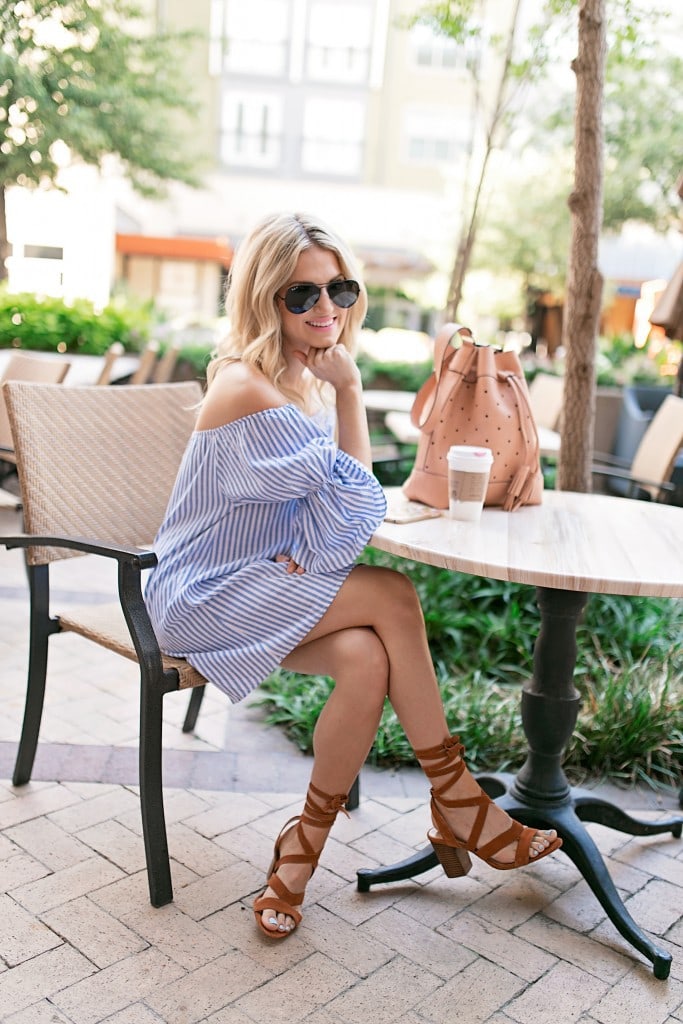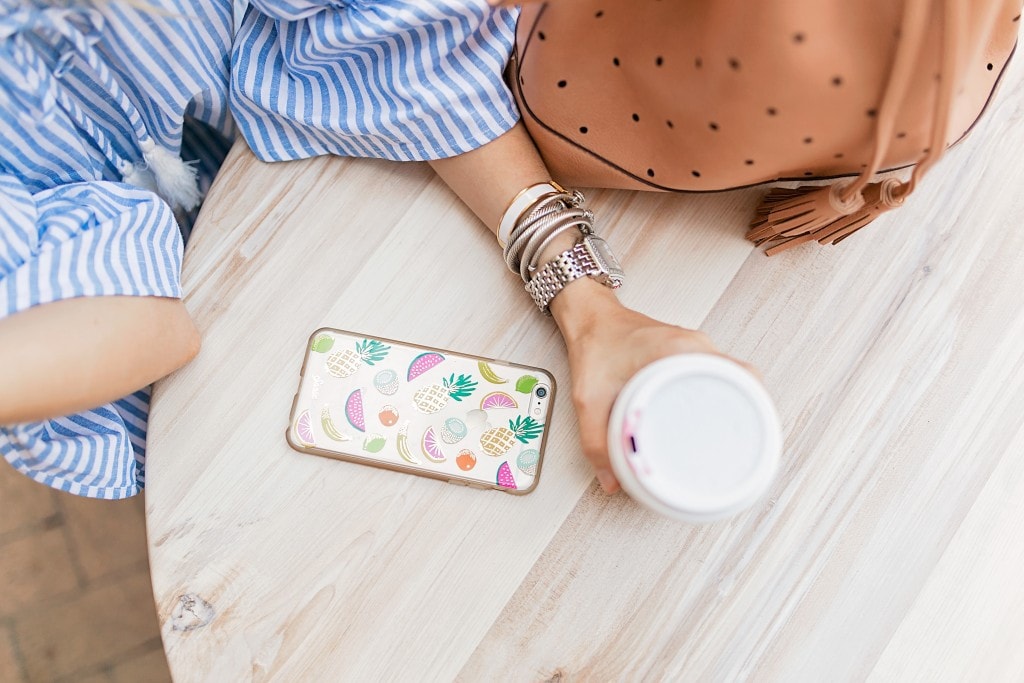 Dress: Morning Lavender [c/o] | Bag: Sole Society [c/o] | Shoes: Sole Society [c/o] | Earrings: Sole Society [c/o] | Lipstick: Melon | Phone Case: Nordstrom
Photography by: Angie Garcia
---
Ready for story time?
Grab your coffee, maybe get a blanket because I may be rambling….
When I was planning my wedding I felt really bad about asking bridesmaids to spend money on items. I didn't want to do an out-of-town bachelorette party and I certainly didn't want them to pay for things like their shoes or accessories. #peoplepleasingproblems [Note to brides, do NOT feel bad. My bridesmaids kept telling me to stop worrying about them! I'm crazy…]
However, I'm also Type A and couldn't have everyone in mismatched shoes at a Black Tie Wedding.
But then there was the other part of me that didn't want my bridesmaids in high heels and miserable. I knew they'd just take them off to dance and I envisioned someone's Loubiton going right into their pinky toe while dancing and blood going everywhere and the wedding reception being terrible. You know, the normal bridal woes.
So what's a bride to do? You give them dressy sandals and you pay for them. But then you start googling the price of dressy sandals and cry. I was finding sandals upwards of $300 and thought, "Um, that's a downpayment on a car if I buy 10 of them!"
In one of my late night googling sessions I found Sole Society. I'd seen their site before and remembered loving this travel bag, but hadn't purchased anything just yet! They have a great amount of stock on trendy items for a price that says, "This is great quality, but it isn't breaking the bank." I.e. I could afford to buy 10 pairs and I knew my besties could wear these for seasons to come.
Long story short, my bridesmaids loved them. They continually kept telling me how glad they were to be wearing sandals and I followed suit stealing a guests' pair of sandals at the reception. haha!
So since then, I've felt like Sole Society has been my bff that saved the day, my bridesmaids, their toes and my wallet, they just don't know it.
Today I partnered with them to style three accessories that I loved from their site! From lace-up sandals to a bucket bag and beaded hoops these details say, "Don't look at me sweating in 104 degrees, look at my shoes."
I got a bucket bag similar to this right when I moved to Dallas. I absolutely loved it and got so many compliments on it. So when I saw one similar to replace the old flame, I thought it was perfect. Even my photographer, Angie, complimented this bag. And she photographs fashionistas all day long!
This off-the-shoulder dress is so light for summer, and if you are a tall girl I recommend sizing up! It's a dress that gives you long legs and if anything gets me a little closer to faking Carrie Underwood legs, I say yes to it. To pair with that emphasis I got these lace-up sandals. First off, the laces don't fall down which is what typically happens with lace up sandals! I stomped all around Fort Worth in these running errands and felt comfortable thanks to the natural-sized heel. Lastly, I didn't want to go overboard with jewelry because of the temperatures and the bag being bigger. These delicate hoops reminded me of Emily Maynard, so they were a necessity. Mind you, you may not find turquoise beaded hoops to be delicate, but in this Texans' vocabulary they most certainly are!
I guess I should have titled this blog post: how I dress to pretend I'm Carrie & Emily. Not creepy at all! 😉
I hope you are having a wonderful Thursday! We are headed to the beach in TWO days so I'm packing in between tears of saying goodbye to Peaches. She will be just fine 7 days without her mama because the person she is staying with will spoil her rotten. Me? Not so much….
Thank you so much for reading and feel free to comment below with any questions you may have!
P.S. Sole Society has Valentino Dupes under $70 here!

In partnership with Sole Society. All opinions are my own.