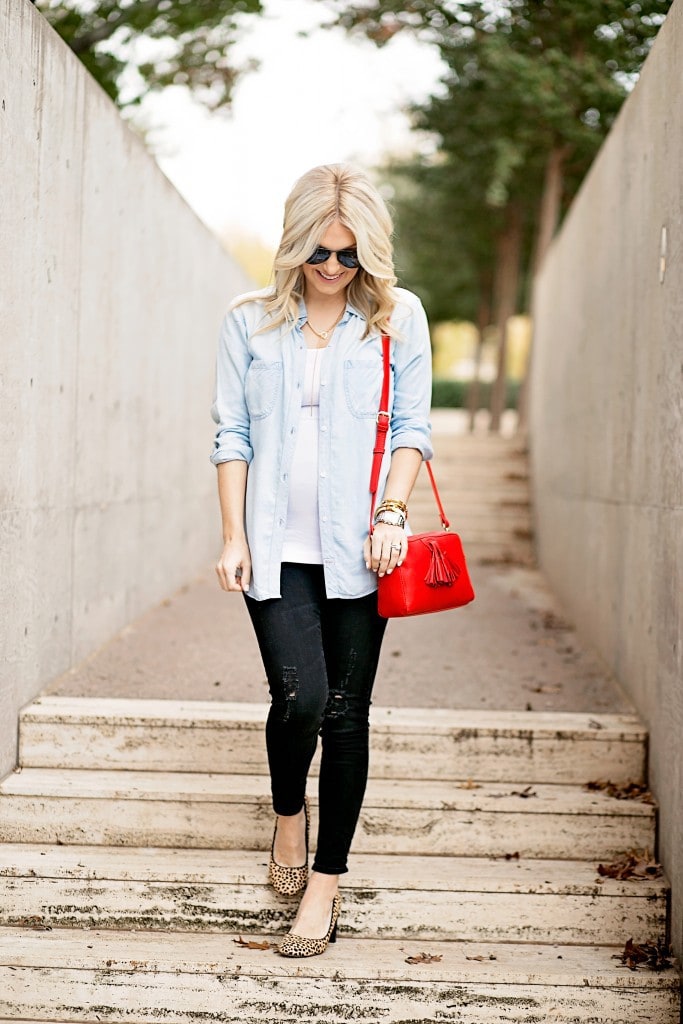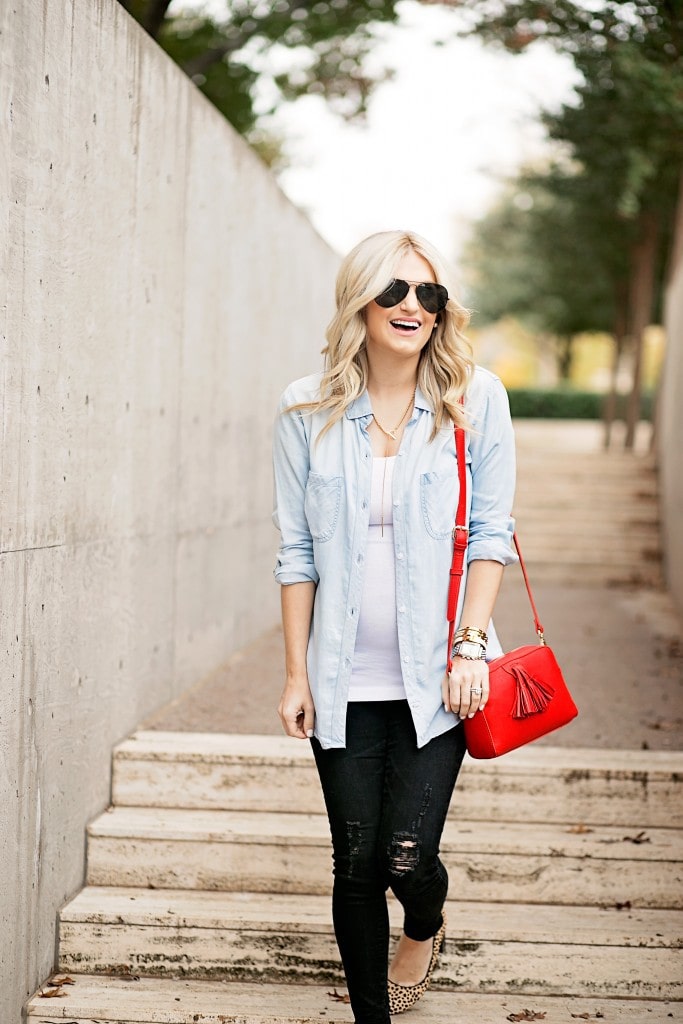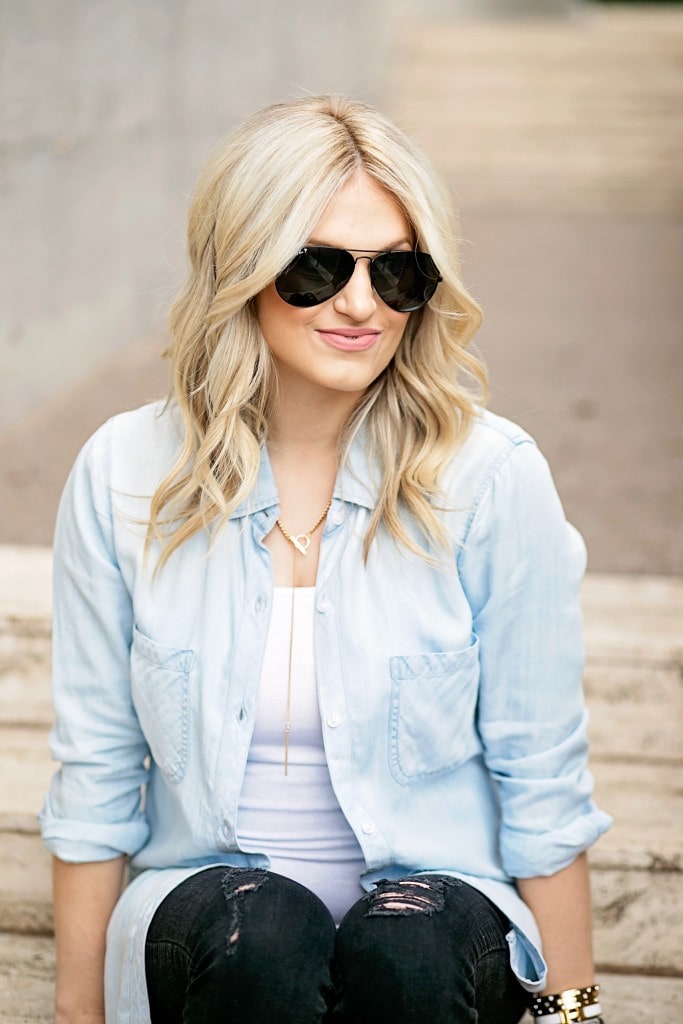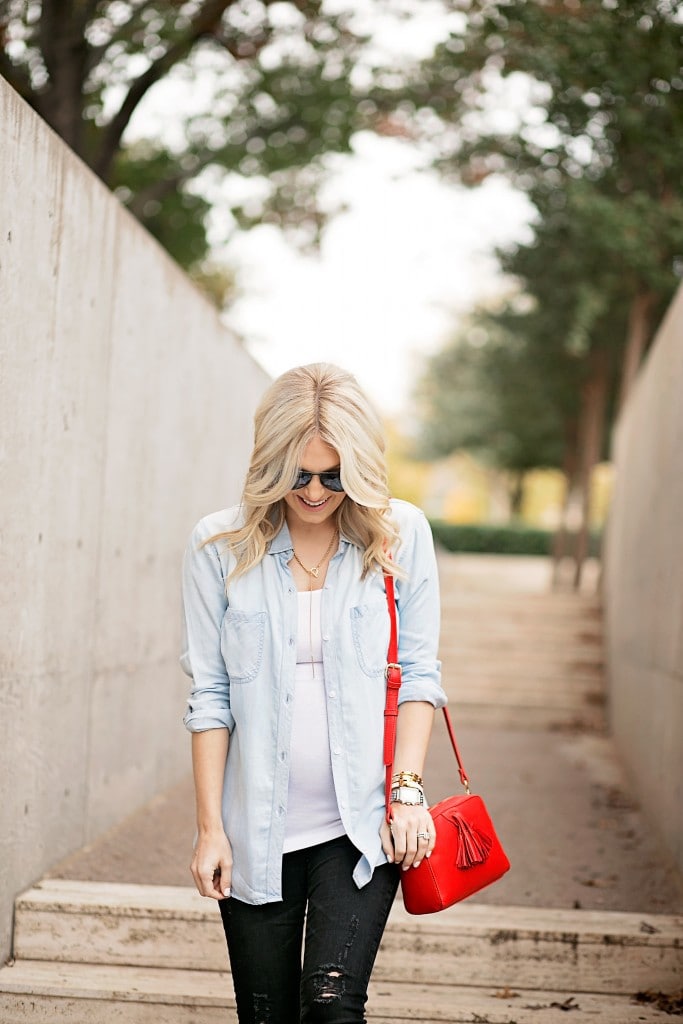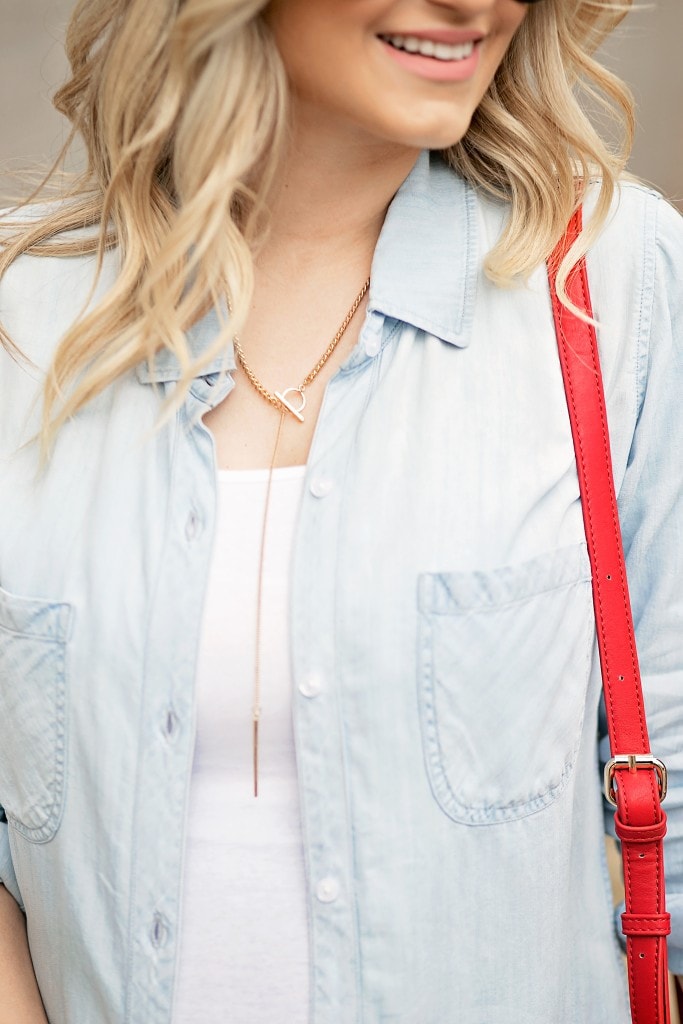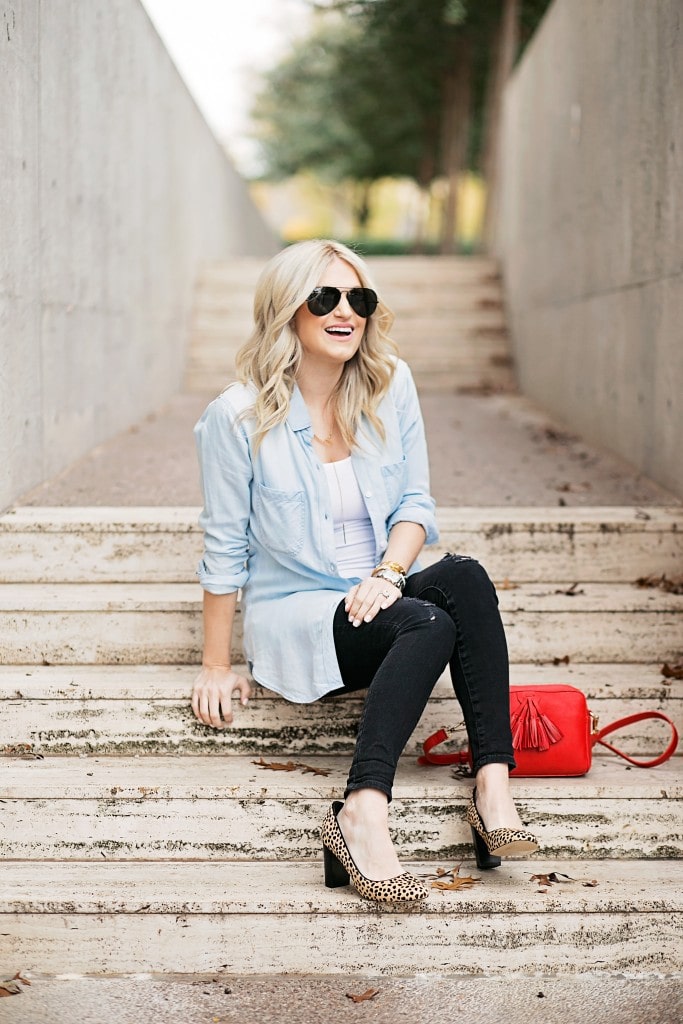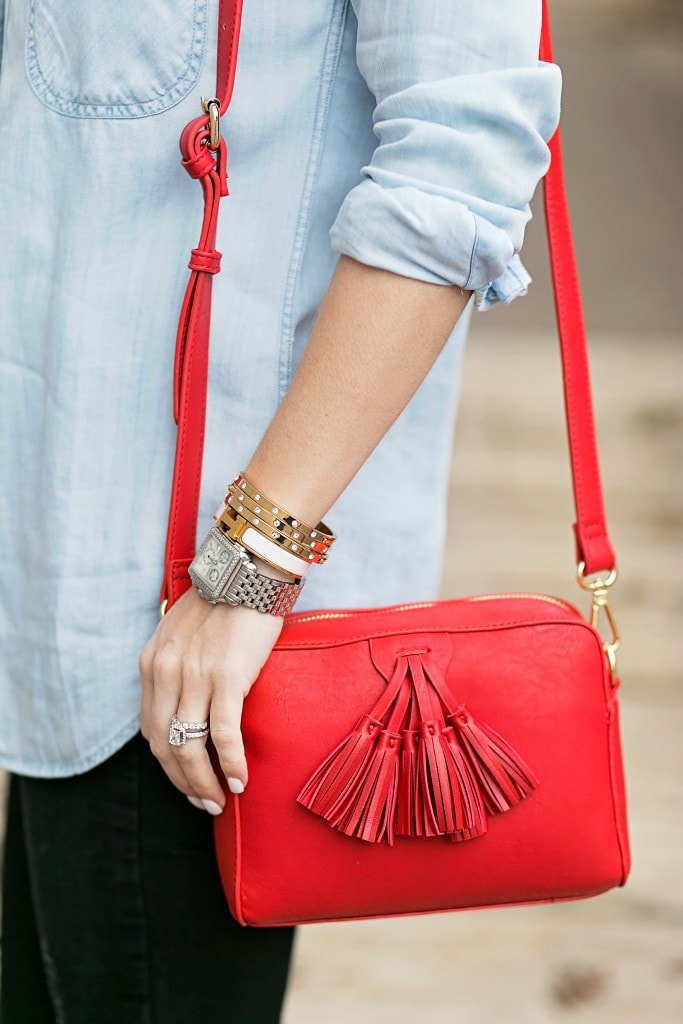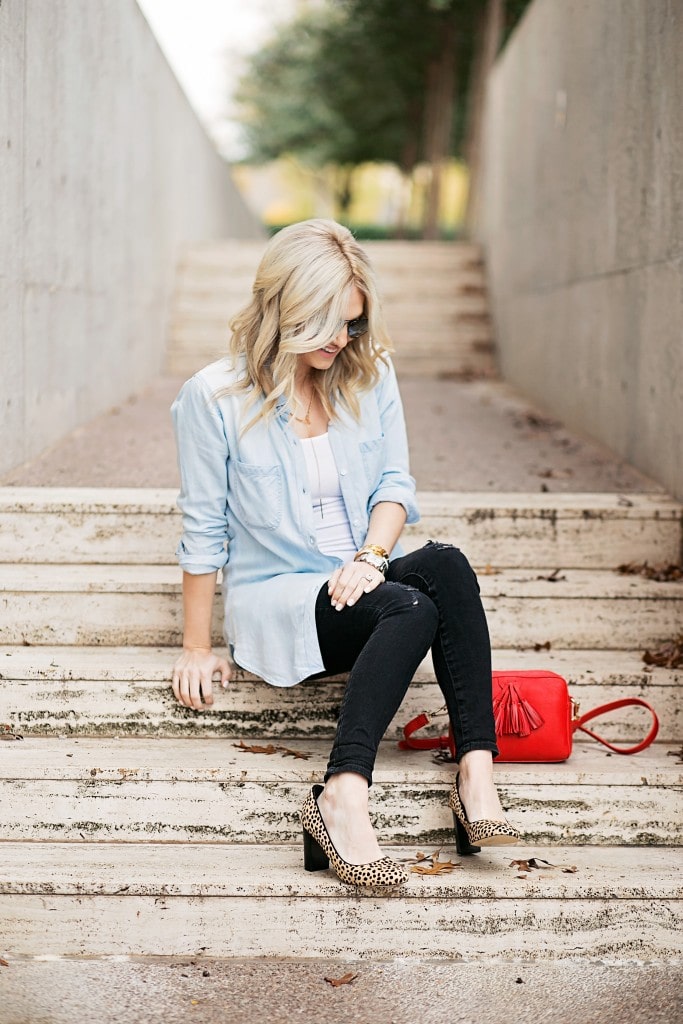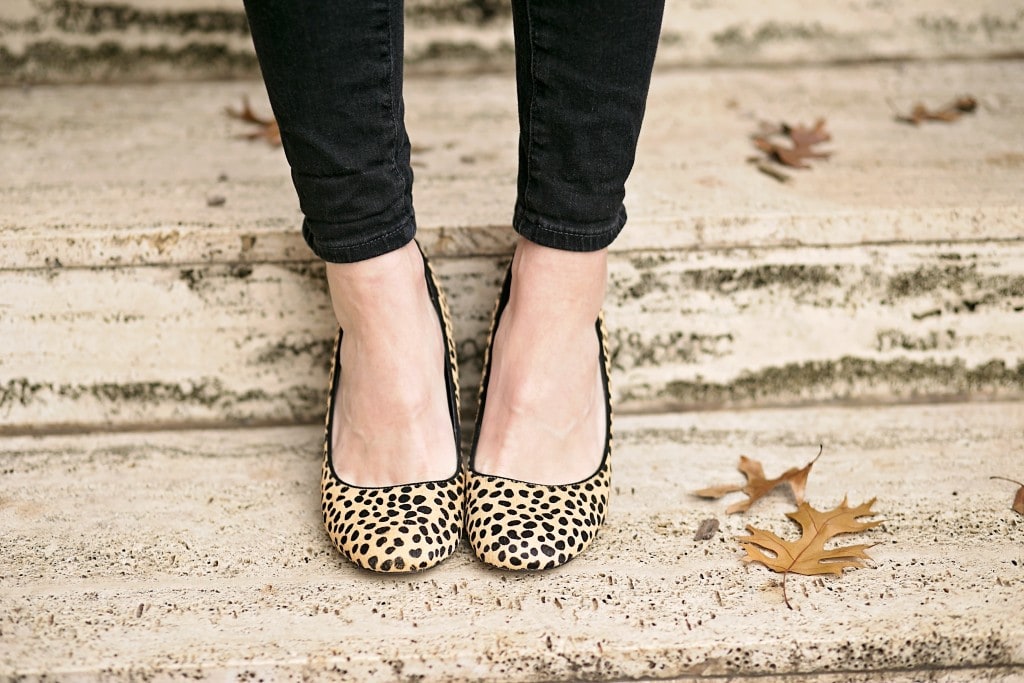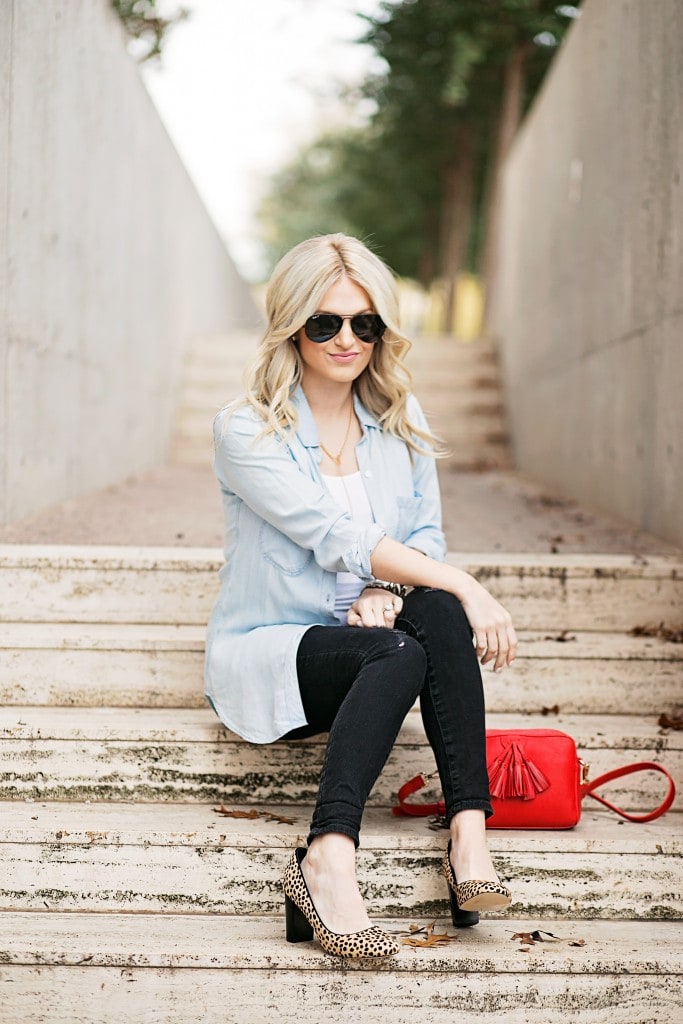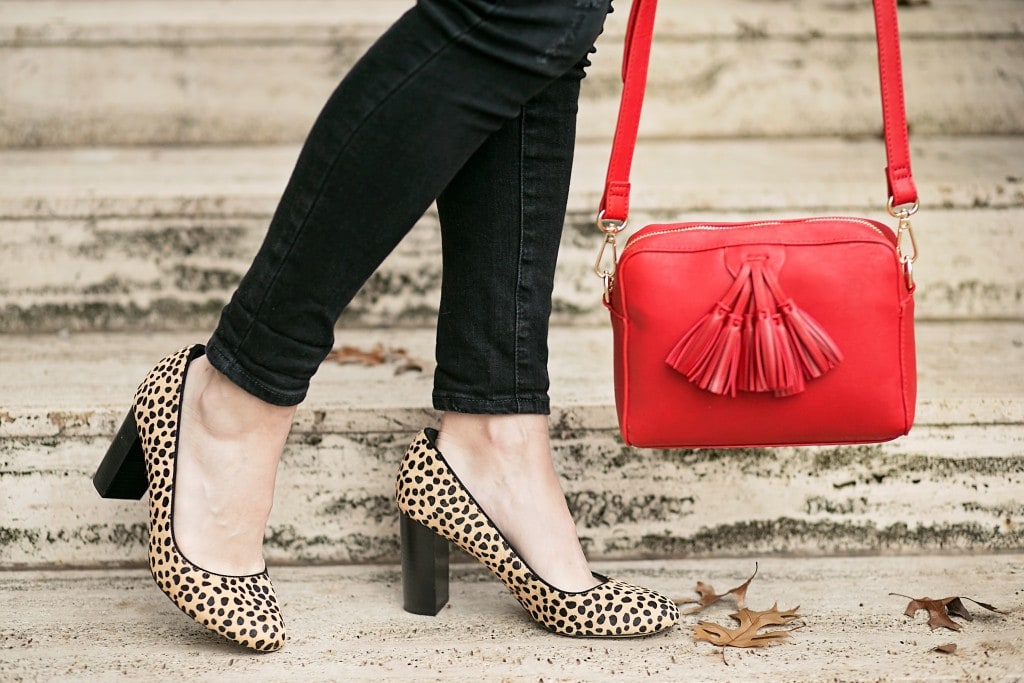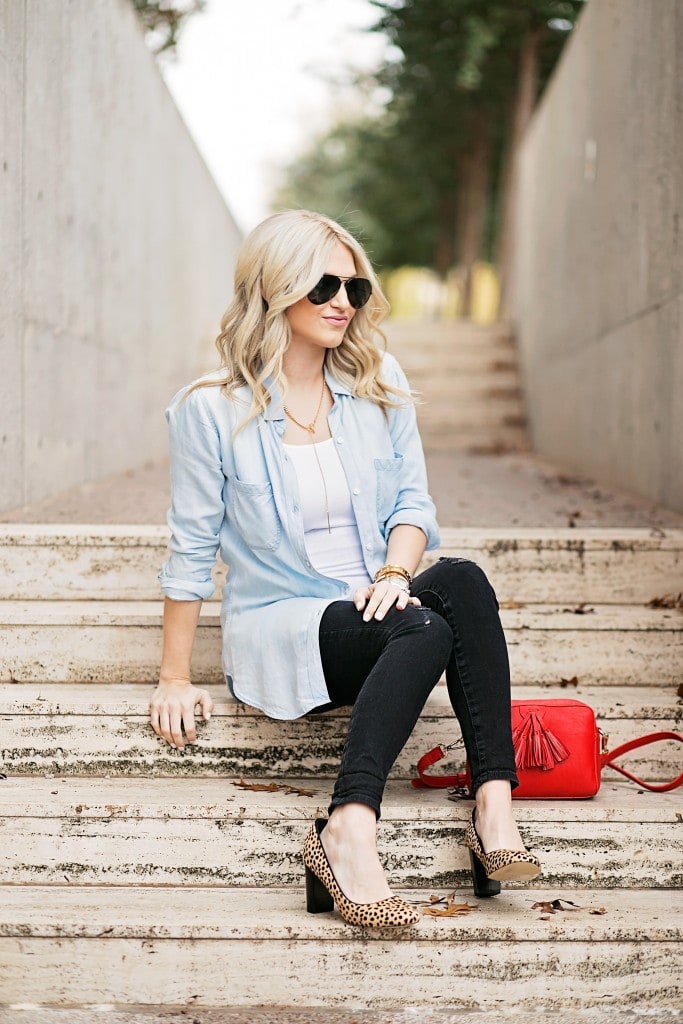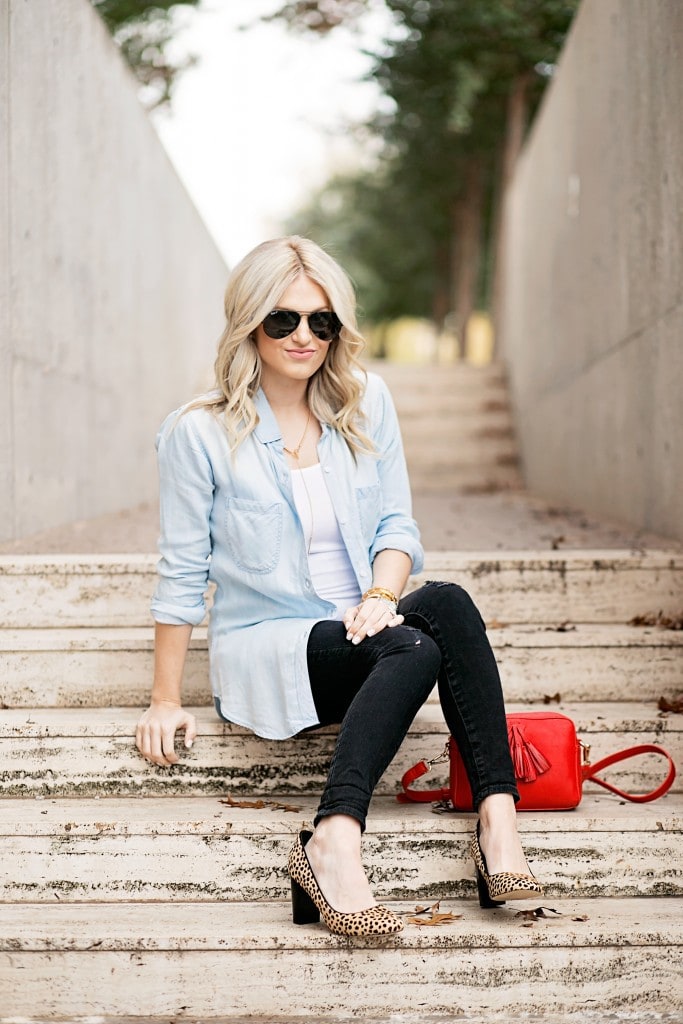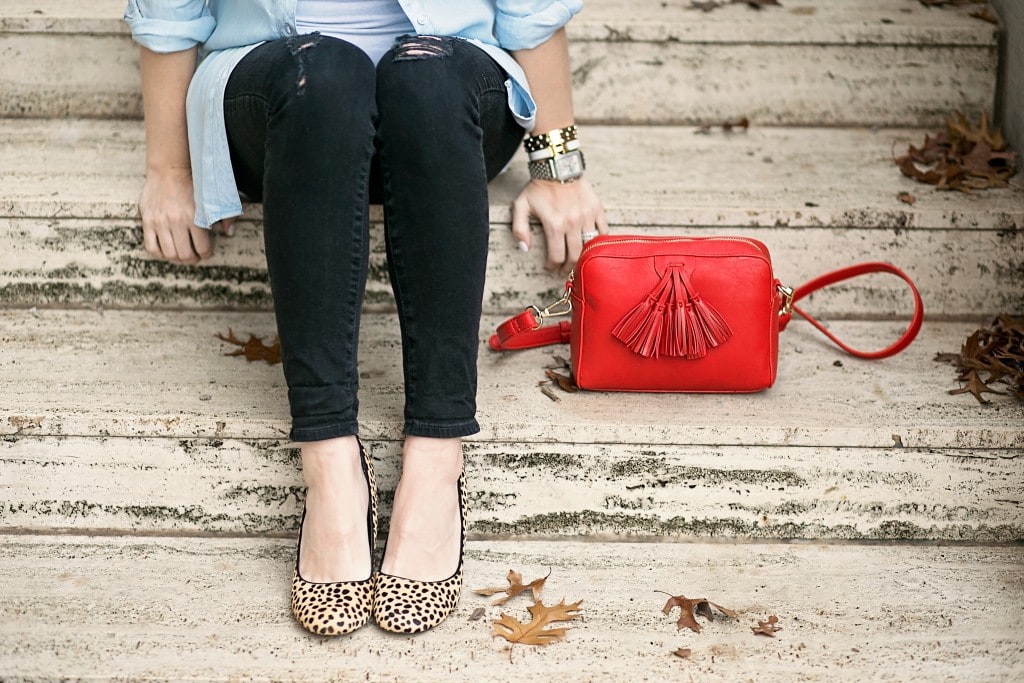 Top: Rails | Jeans: Nordstrom | Tank: Nordstrom | Necklace: Sole Society [c/o] | Shoes: Sole Society [c/o] | Bag: Sole Society [c/o] | Sunglasses: Similar | Lipstick: Blankety
Photography by: Angie Garcia
---
I've shared a lot of gift guides and items to gift others with this holiday season, but today I thought I'd share a gift post in a bit of a different way! Today I wanted to style 3 trendy pieces from Sole Society you could give a girl and how she can easily wear them no matter her personal style. I think one thing that always runs through our minds while purchasing a gift for someone is, "Will this work with what they currently wear?" I wanted to style these items with an everyday look that any girl can wear to highlight how seamlessly these would fit in their wardrobe!
1. Jewelry
If you're gifting jewelry this season, go with a lariat or y-necklace! These aren't new by any means, I'm pretty sure Britney Spears wore these non-stop back in the day! She also wore snakes too so let's not go there. But in terms of popularity they have become really big over the past year and it took me until the summer to warm up to them. However, once I started to wear these frequently, I was so confused as to why I hadn't styled these daily! I wore this one outside my top so that you could see all the detailing, but my favorite way to style these is to tuck them in a shirt. With a v-neck or a tank it comes across as a second-skin necklace and something you can wear daily. This one by Sole Society is only $23 and is really delicate so if there is a girl on your list that would never wear a statement necklace, this is a 100% safe, yet trendy bet!
2. Bags
Camera handbags are a huge trend this year! Like the lariat and y-necklaces, they aren't new, but they are getting highlighted quite a bit. From Valentino to YSL, every brand has one and they are stunning. Some brands have added tassels and lots of girls get these in a pop of color like red, because for a smaller statement you can go a bit louder. Sole Society came out with one as well for $54. This Corbin bag comes in cognac, cream or red and I went with red because I used to have a red bag like this! I ended up giving it to my mom because she would steal it from me more often, but I missed having a red pop in terms of accessories. I carried this the day I shot this look and everyone kept asking what designer this was and they were shocked when I told them it was under $55. If you have a girl that loves luxury items, I would add this to her gift list!
3. Pumps
I had to save my favorite trend for last, leopard. Block heels are a more fashion-forward trend for 2017 and something you should expect to see everywhere next year. If the girl you are shopping for is a Carrie and not a Charlotte, I would get her these pumps! They a little larger, so if you are in between sizes I would go down half a size! However, I find that to be the case with most pumps as it is easy for your foot to slide forward.  If I still worked in a PR office, I could wear these with blank cropped work pants and a blazer without it being too dramatic. But I also love these for church because they aren't uncomfortable thanks to the heel!
I hope these three trendy gift ideas from Sole Society help you finish up your list if you're still stuck on someone! While trendy and in-line with what you'll see in 2017, all of these gifts align with girls of multiple styles from a bohemian y-necklace to the glamour girl on your list. If you want to browse a bit more to find a few more gifts, here is their destination gifting guide! My other favorite pick from it is this Chloe dupe!
Be sure to check back tomorrow to see my baby shower on the blog! Thank you so much for reading!

In collaboration with Sole Society. All selections and opinions are my own!