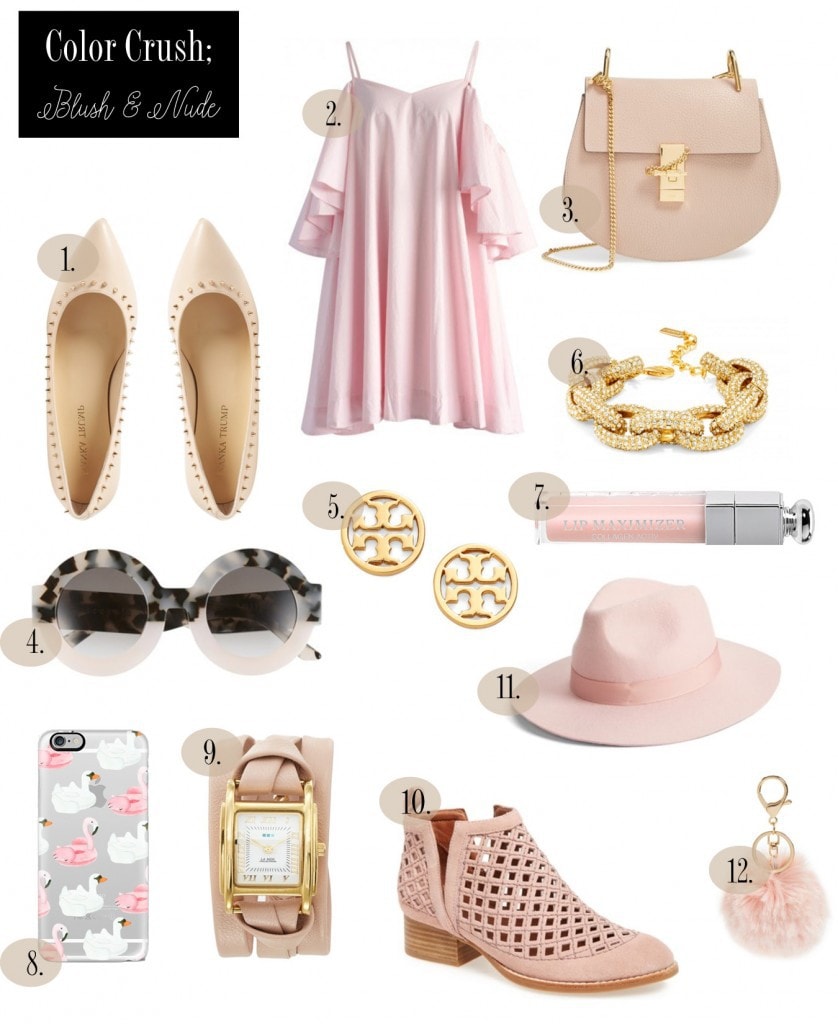 1 | 2 | 3 | 4 | 5 | 6 | 7 | 8 | 9 | 10 | 11 | 12
---
After the long holiday weekend everyone on Instagram yesterday kept joking about how it was the "Monday-est" Tuesday ever. And boy was it! My morning started with a busted tire and ended way past my bedtime, with a to-do list barely accomplished. It was definitely just one of those days! Nothing terribly bad happened, but nothing seemed to go "right" either.
My favorite way to cope with days that just don't treat you too well is to make a cup of tea, get out a blanket and search for items in a go-to shade. It sounds ridiculous, but anything blush or nude is always a "yes" in my book. The feminine tones with chic gold details never seem to fall off my radar! So as you can imagine, this is the black hole I fell into last night! 😉
I'm always loving different trends, whether it is tassel or spots, but this color combination never really wavers in terms of admiration from me. Do you have a color combo like that?!
But on to better things, next week I'm headed to NYC with my mom for a few work meetings! I'm really excited to take her and am hoping to treat her to a special gift because she definitely deserves one. I get to head up to up there a bit more frequently for work than my mom does, so I have all my usual spots I love to eat at, but I'd love to hear your favorite restaurants! I'm making all our reservations today and would love to try something new. 🙂
Thank you so much for reading! I hope you have a wonderful rest of your week!