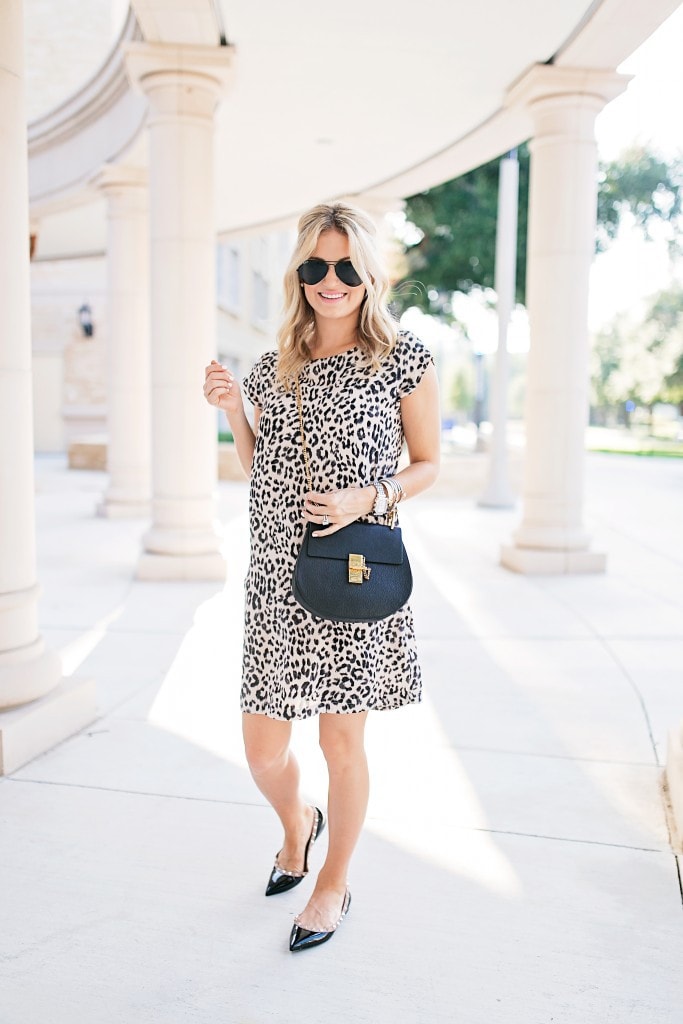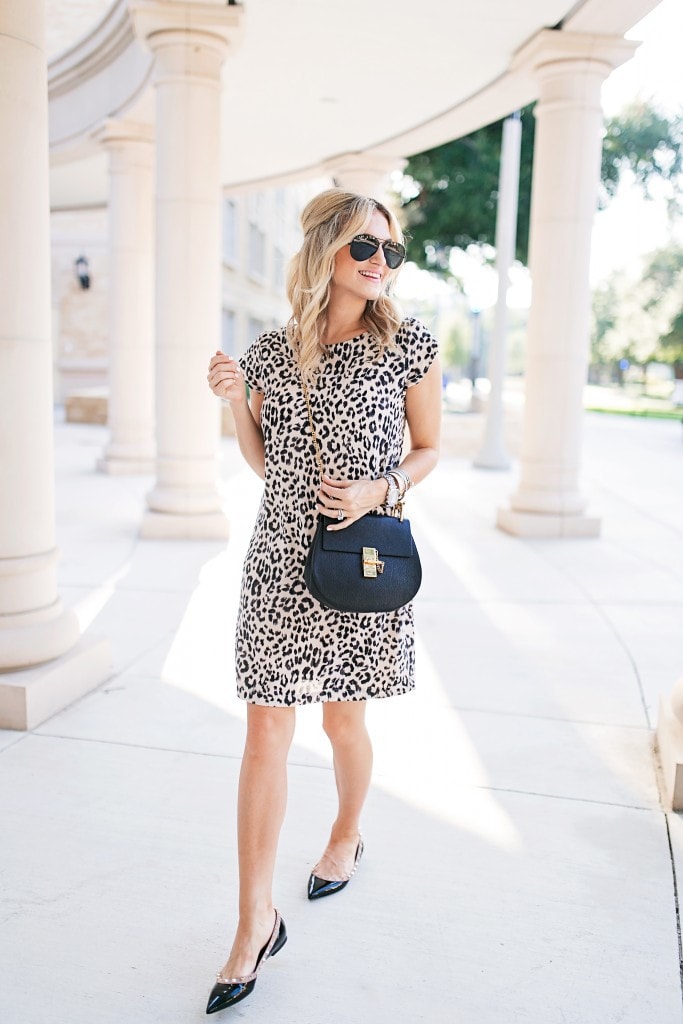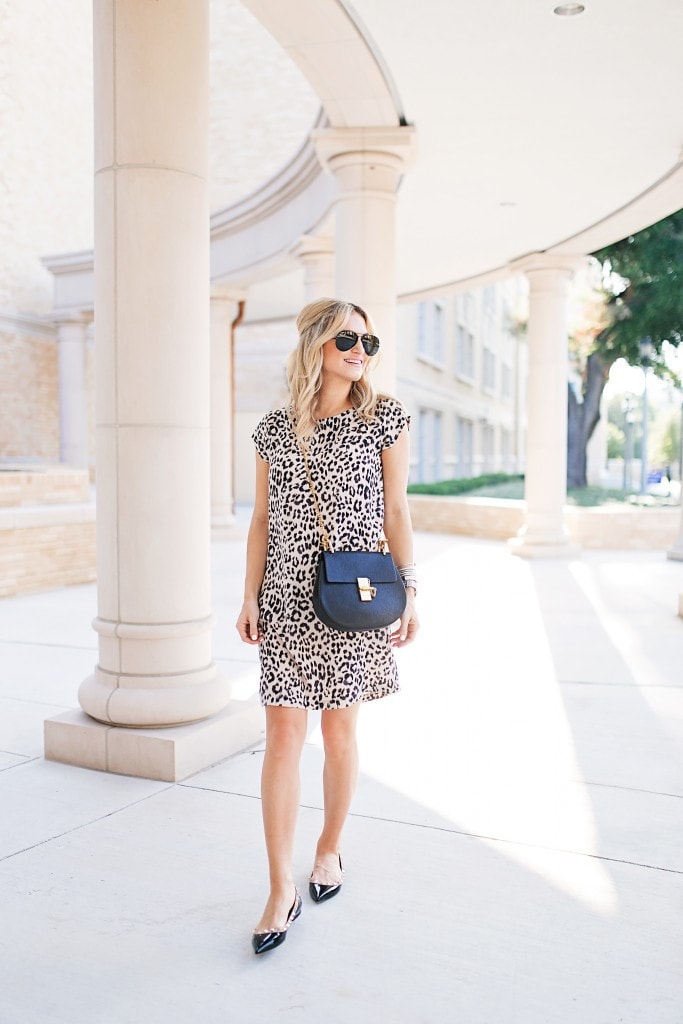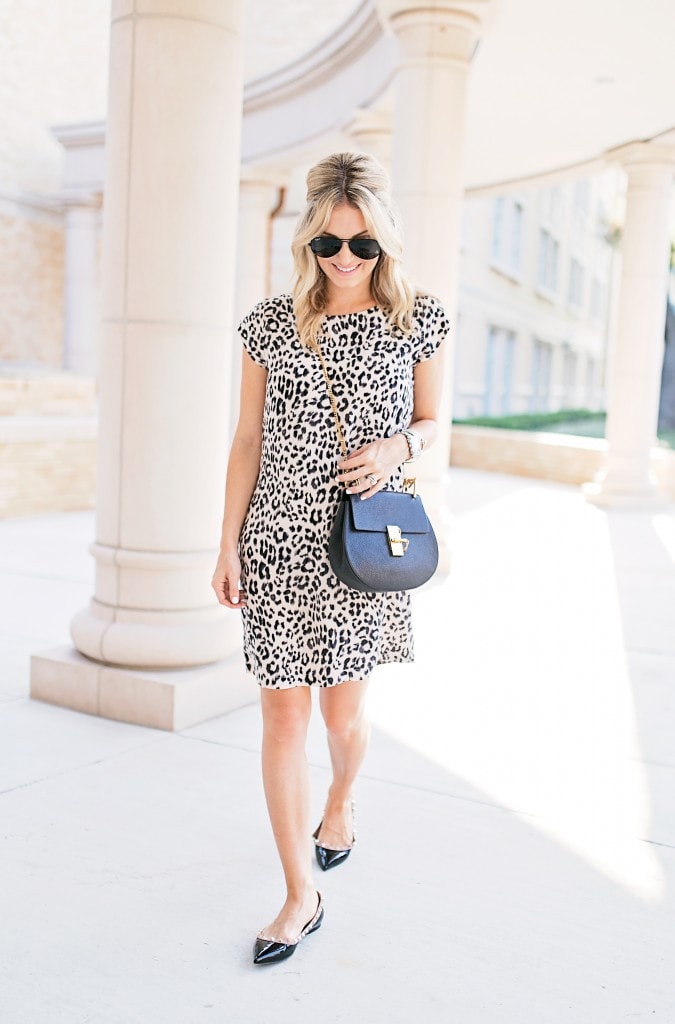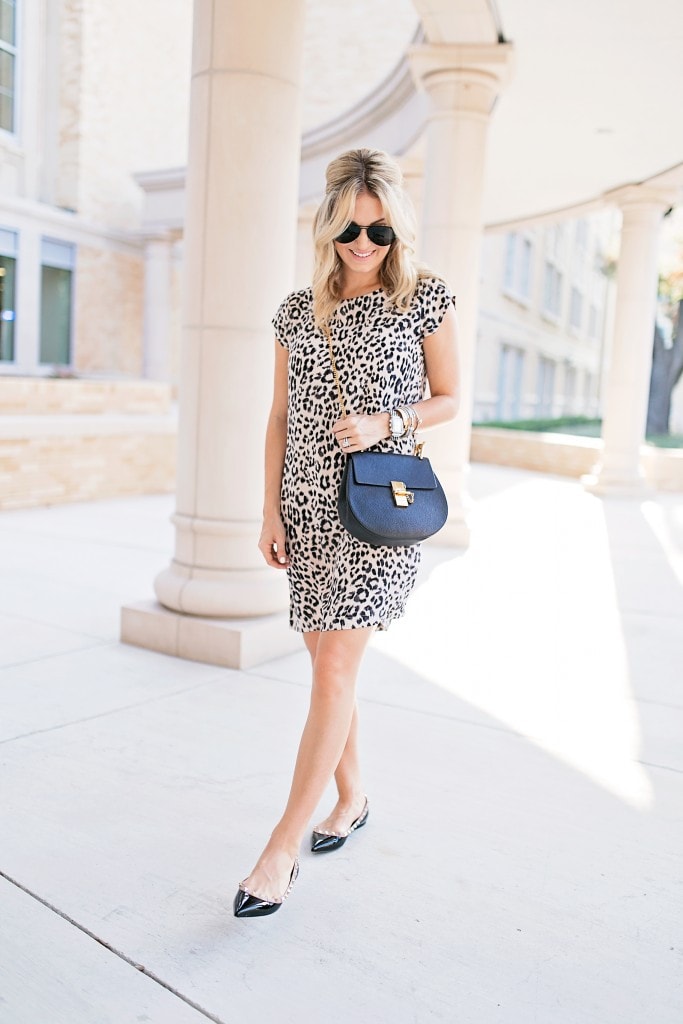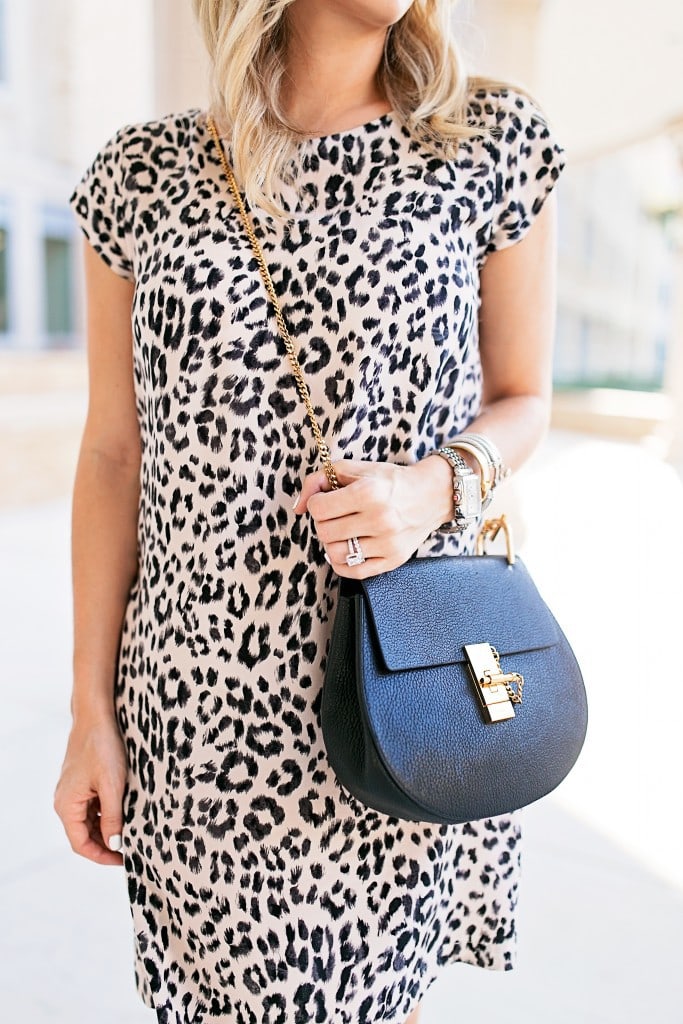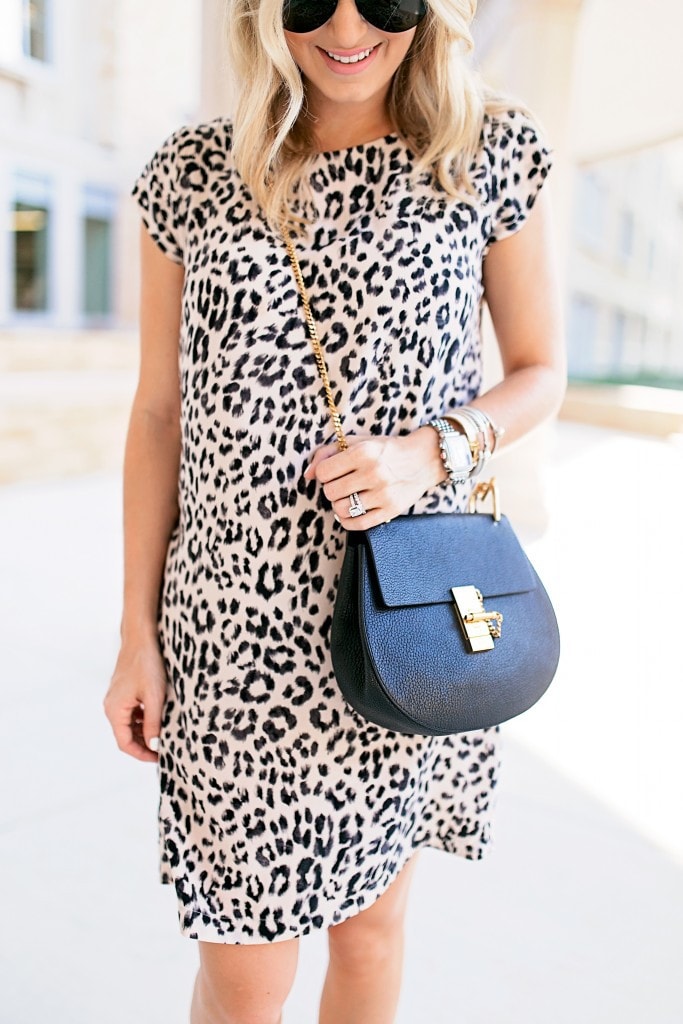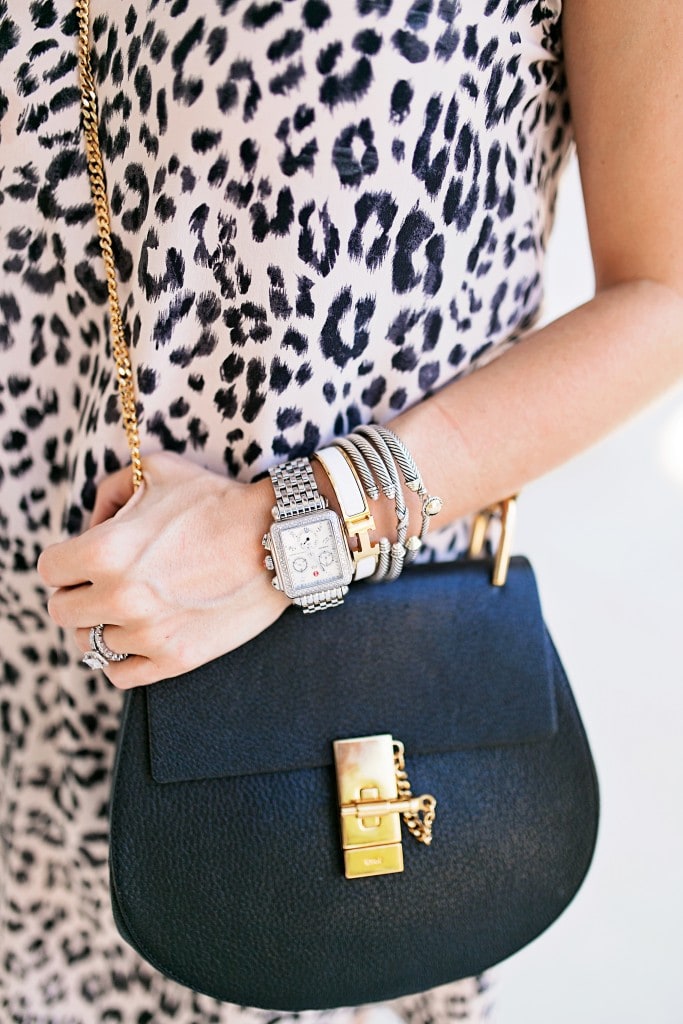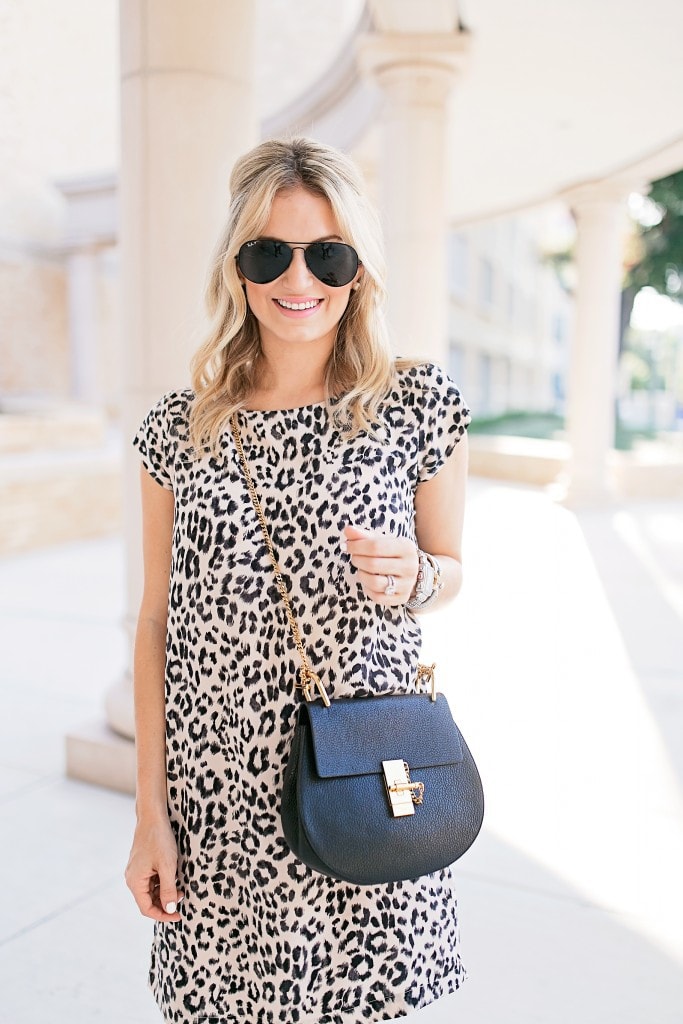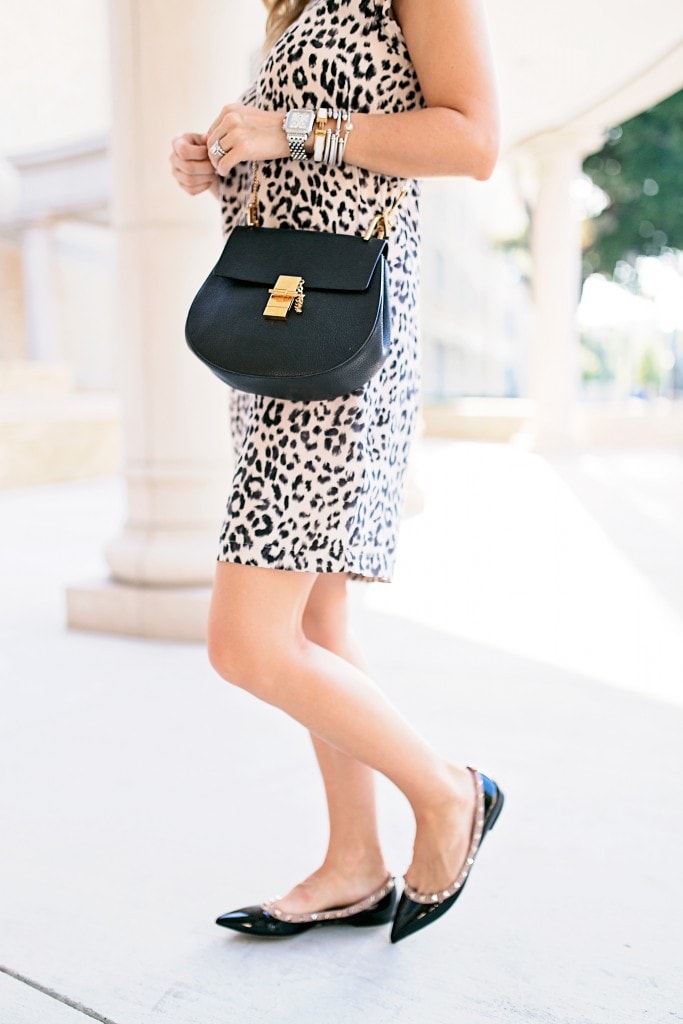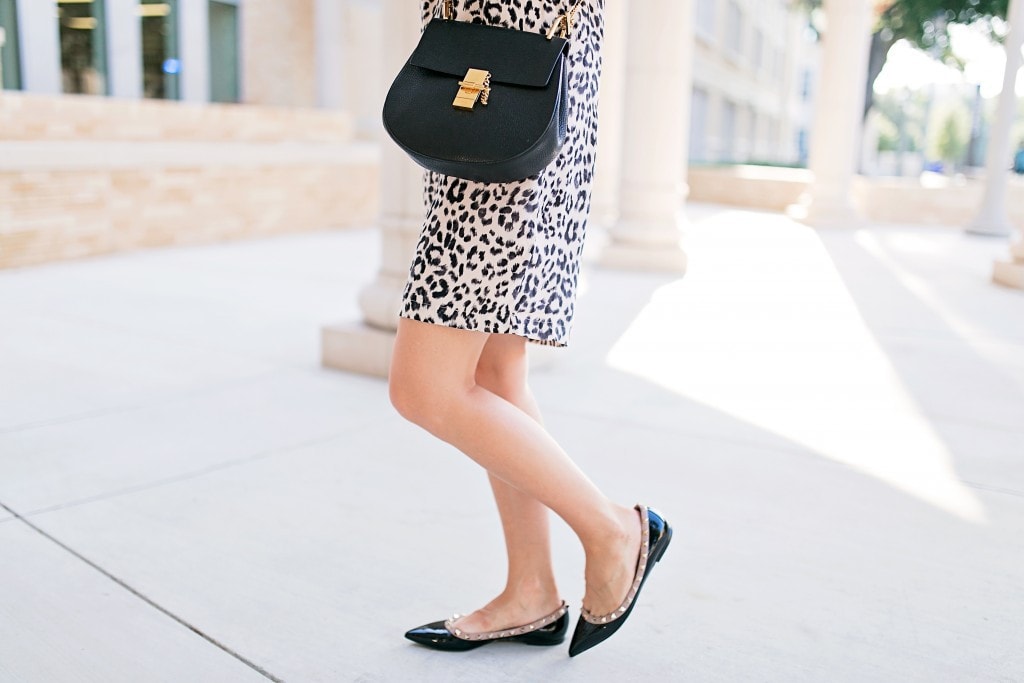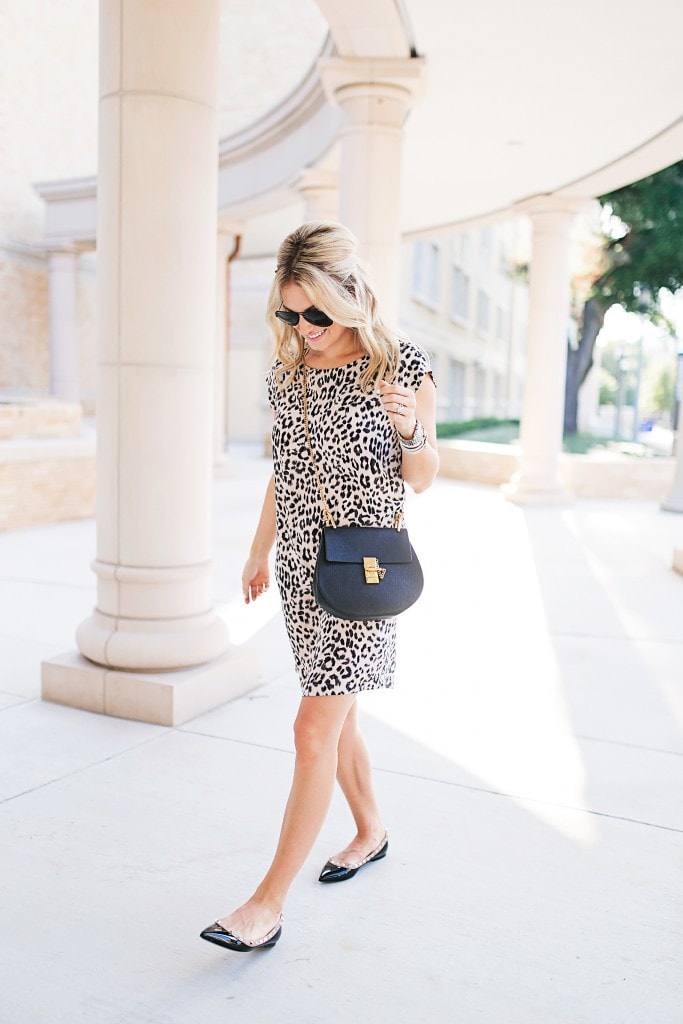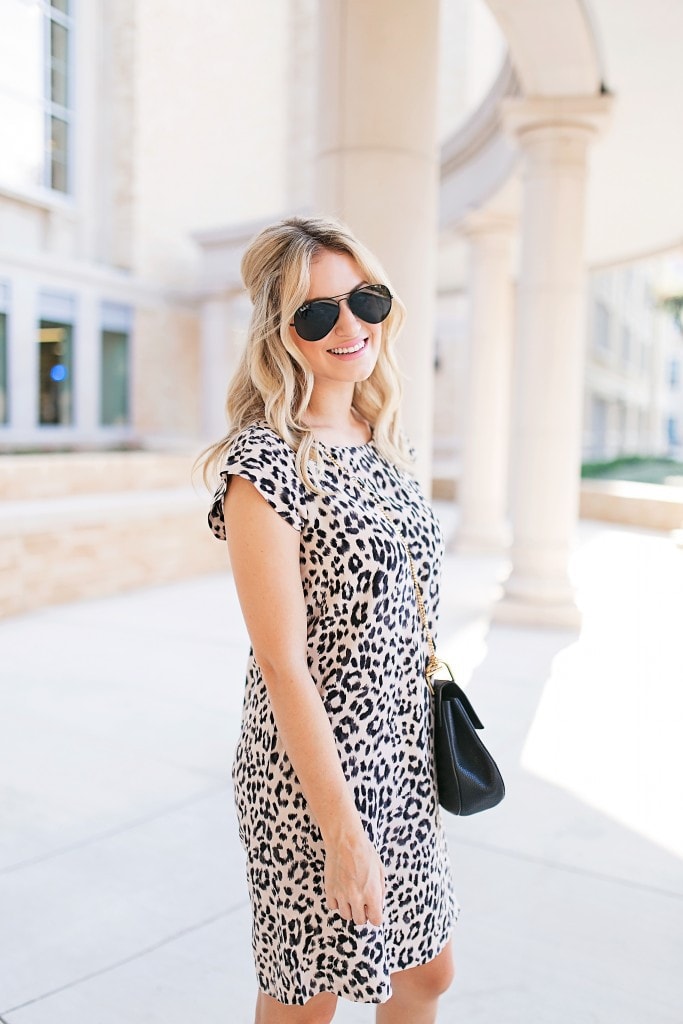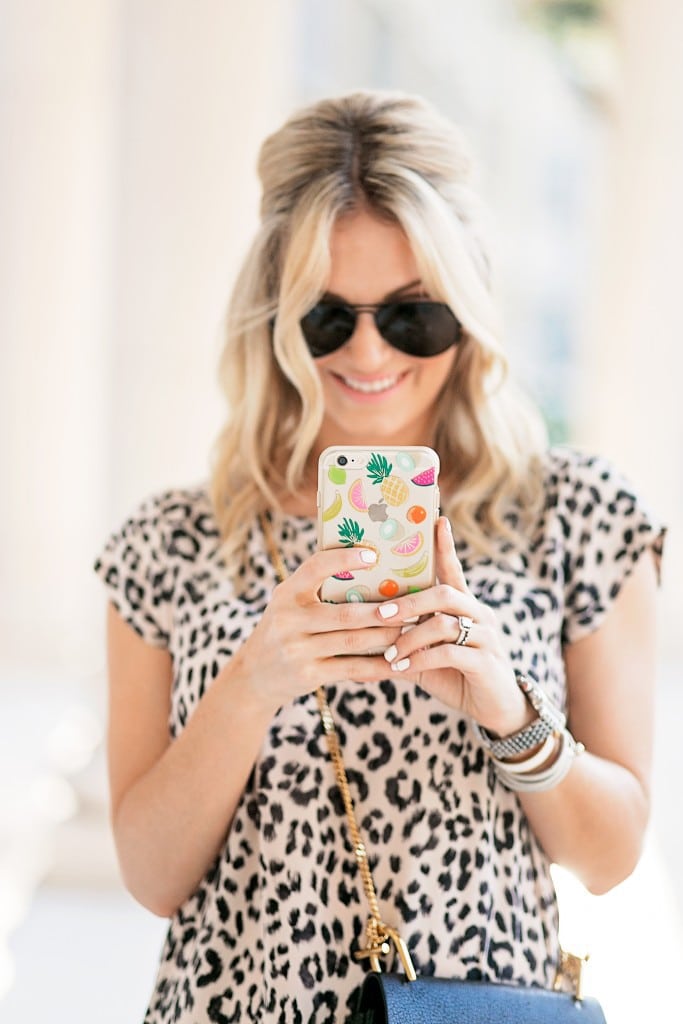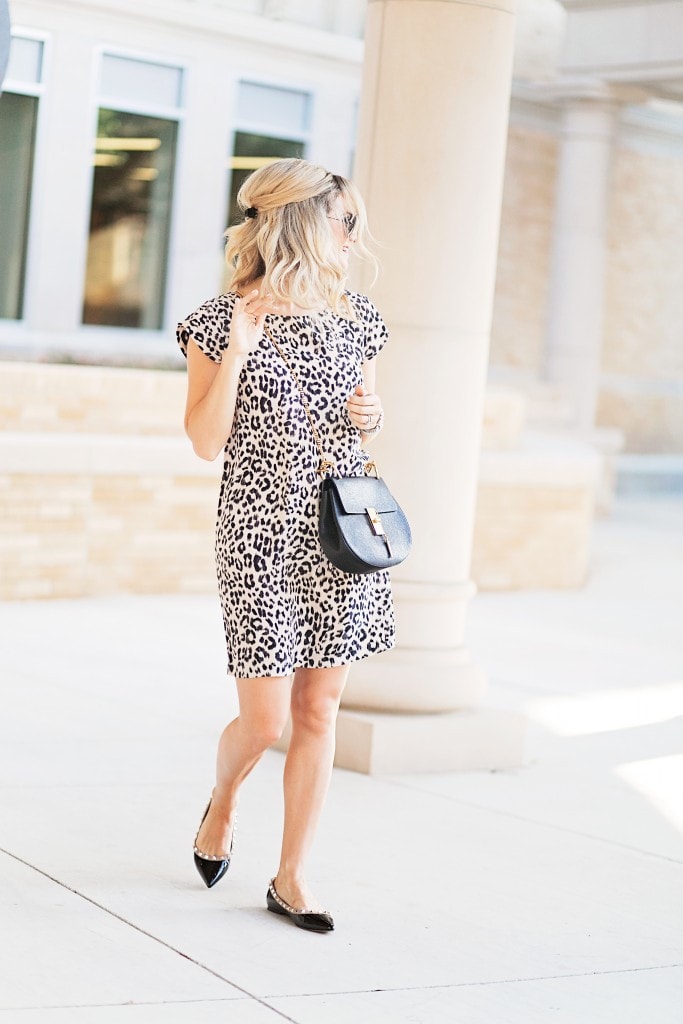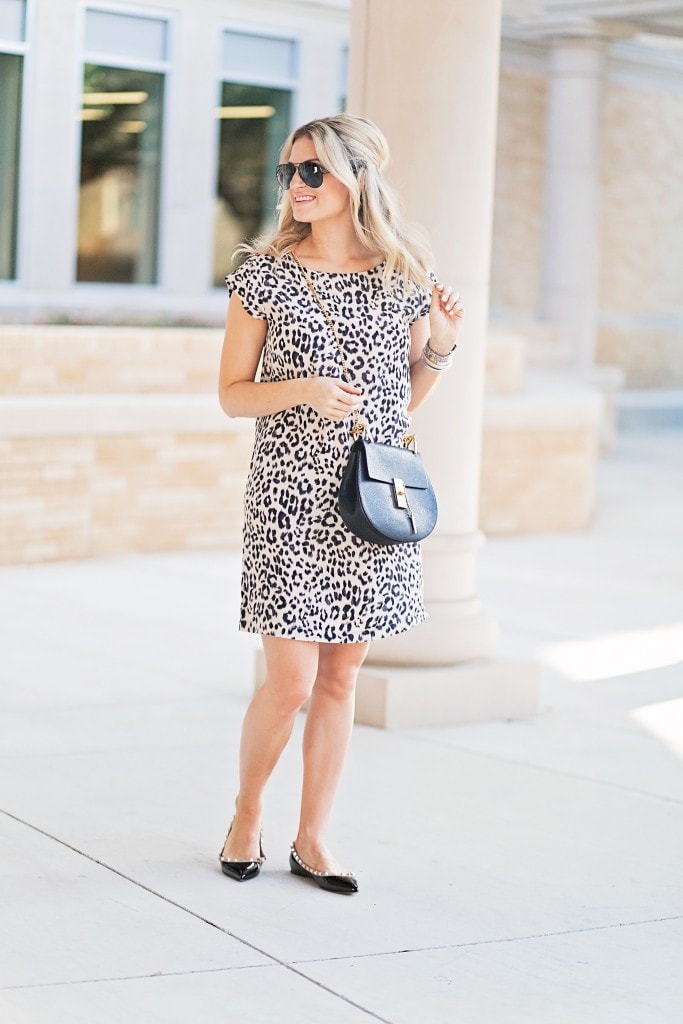 Dress: Nordstrom [wearing size S] | Flats: Valentino, Similar | Bag: Chloe, Similar | Lipstick: Sweet & Sour
Photography by: Angie Garcia
---
It can be so easy to fall in love with affordable, trendy items! Trust me, that is what 70% of my closet is made of! But in order to not have an over-accessoried, trendy wardrobe that could get kitschy really fast, I add in a few planned contemporary staples.
I have to conscientiously remind myself of this because if left to my own devices at the mall I'll come home with a lipstick and a statement necklace. However, I want to make sure that I'm adding just as much longevity to my closet as I am statement pieces. Because we all know 6 months in after we fall in love with $20 tops we are sometimes rethinking them! When building your wardrobe you want to introduce just as many base pieces as you do current trends. The trouble can sometimes be balancing both and not making those two wardrobe essentials feel like stark opposites when paired together.
I have a little trick for doing so, which I can't even take credit for! In general, I typically shop the Nordstrom Contemporary Trend department [see the section here!] but what I love most is the mix of brands and prices. I can get my trendy fix, while adding in staples. My trick is to aim for two "new-to-me" staple designers a season. In doing so, sometimes I might be investing a bit more in terms of price, but I find they last season after season! Joie is one of my go-to window shopping brands but I definitely haven't purchased much from the line! One of my girlfriends is a buyer and years ago she would always send us pictures of new Joie pieces which left all of us with the heart eye emojis! haha. This dress is by Joie and I decided to purchase it knowing that it would work now and a few more months into pregnancy and next spring as well! I can easily throw a blazer over it for work meetings, but I still feel really polished in it running errands. It has a soft pink tint to it which this girly girl loves!
This was the first item I picked for the season and I'll share the next one I purchased soon as well! Do you have any tricks for adding in contemporary "base pieces" to your wardrobe?! I'll add more of my favorites below from Nordstrom! They also have free shipping for those that are curious! 🙂

In partnership with Nordstrom. All opinions are my own.