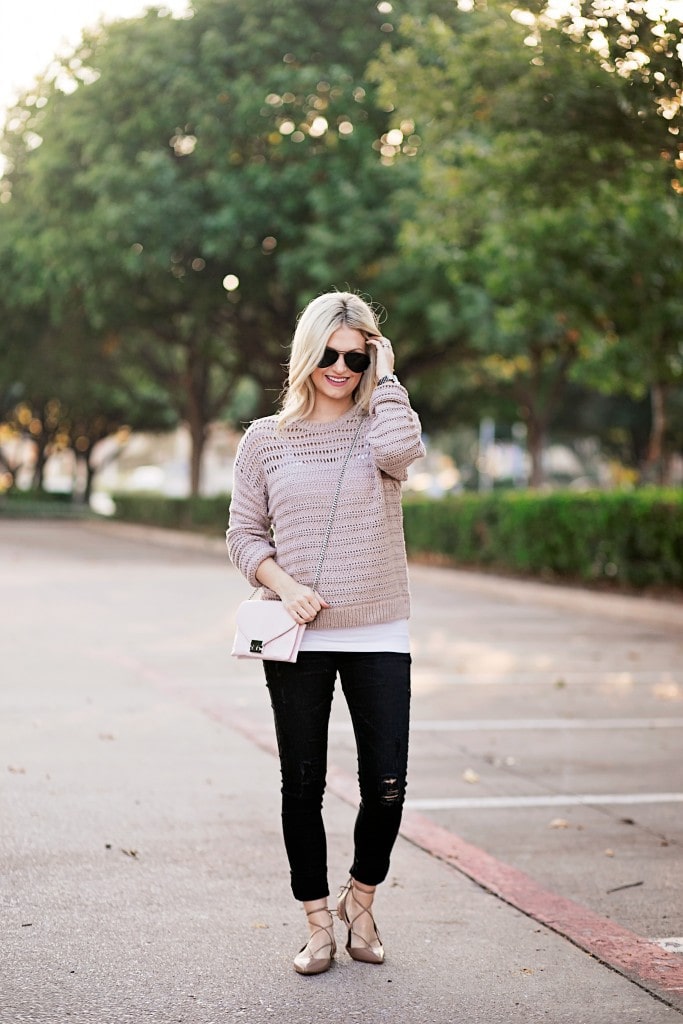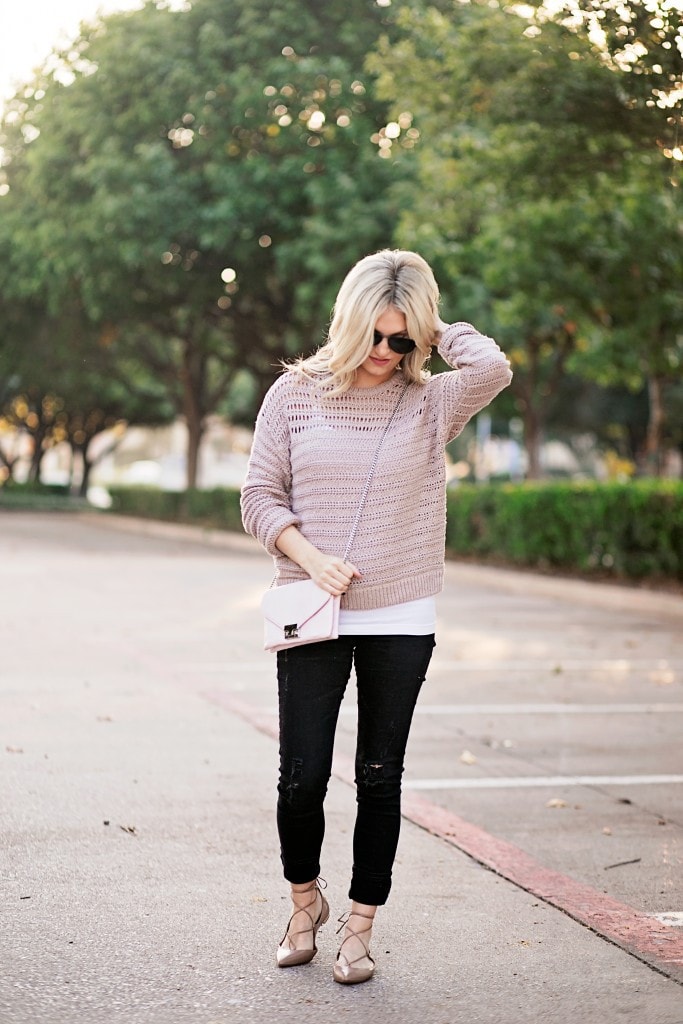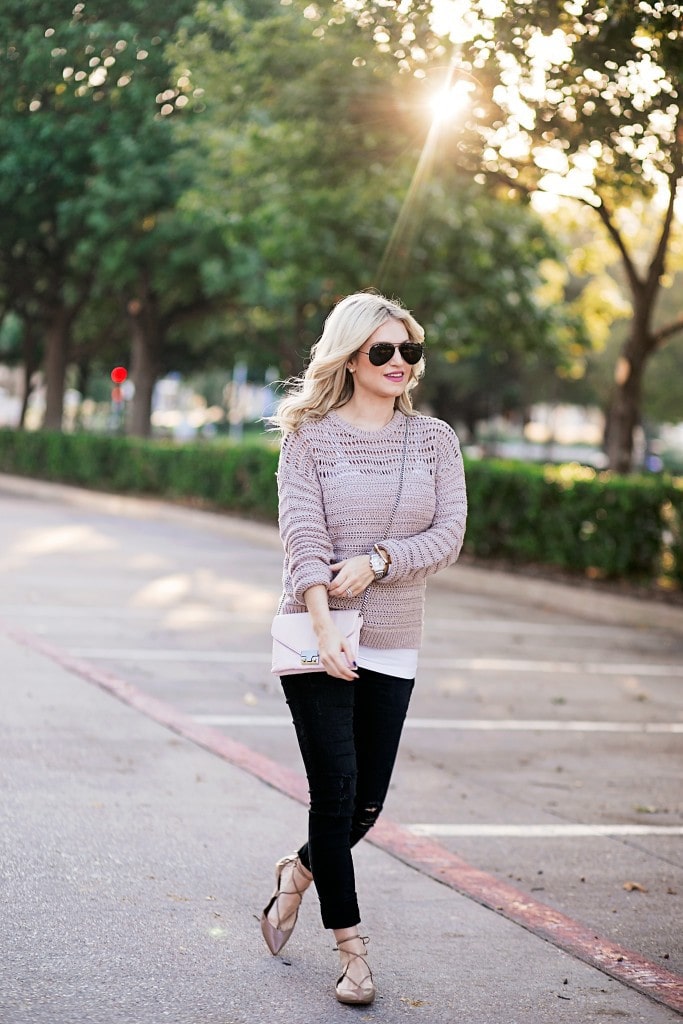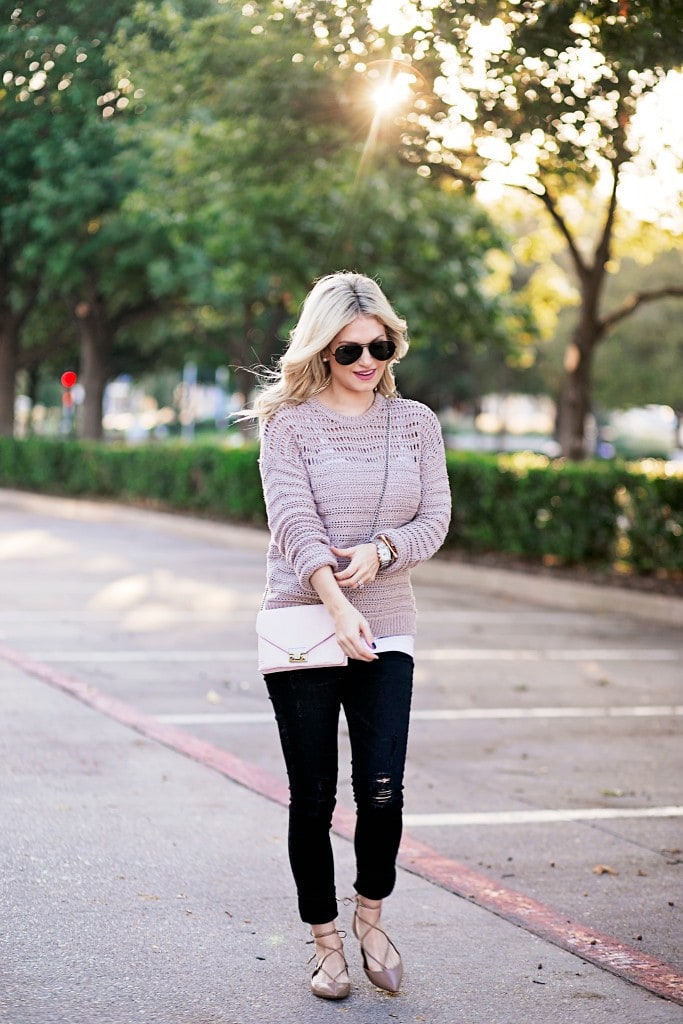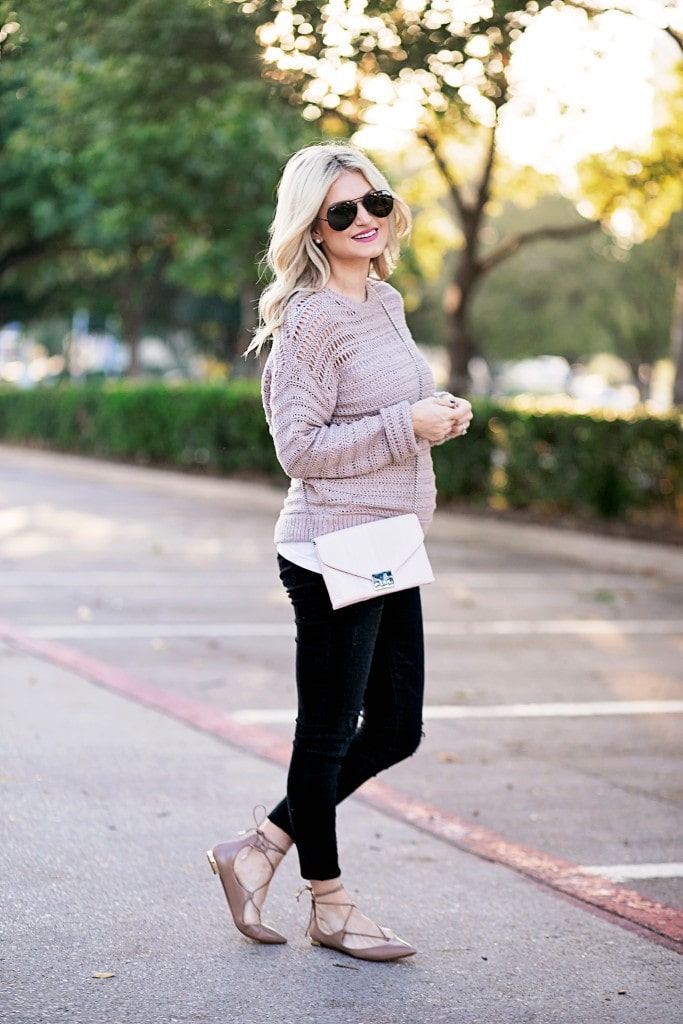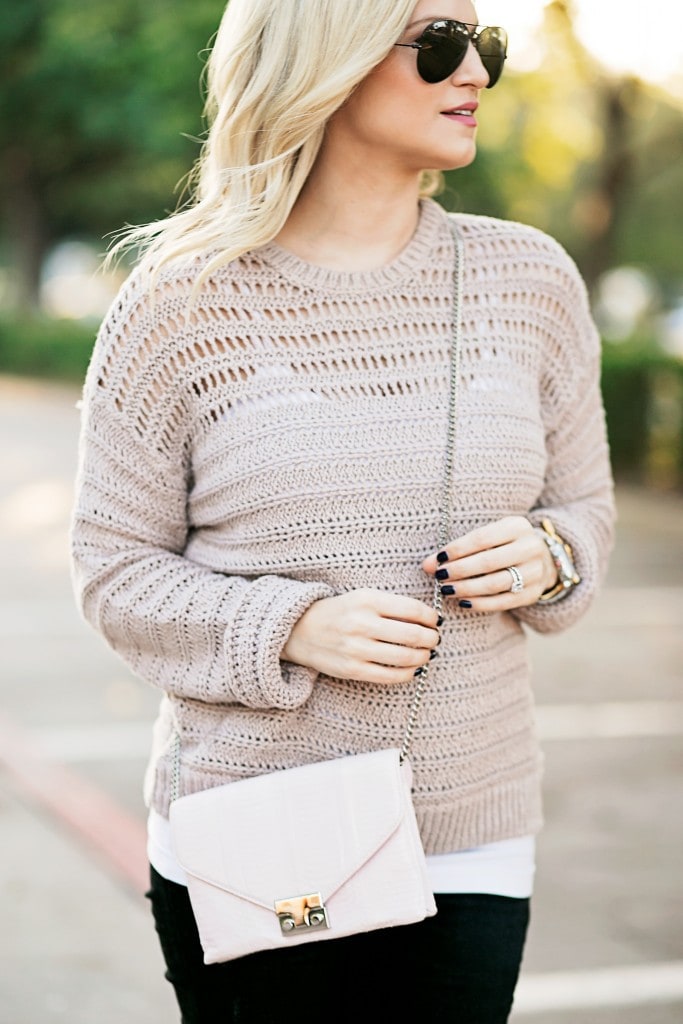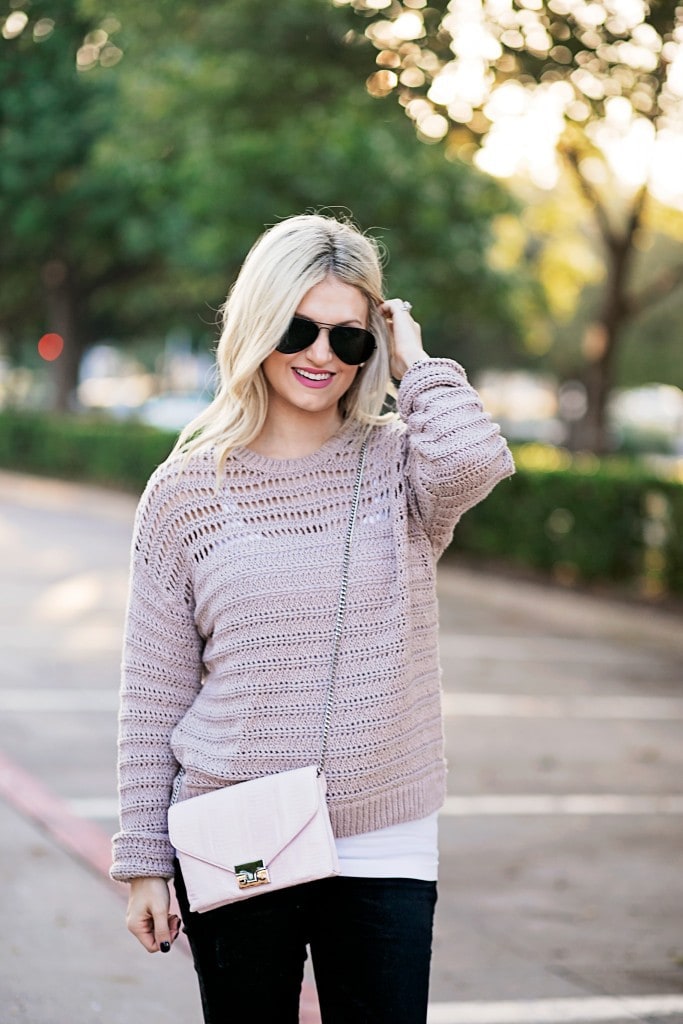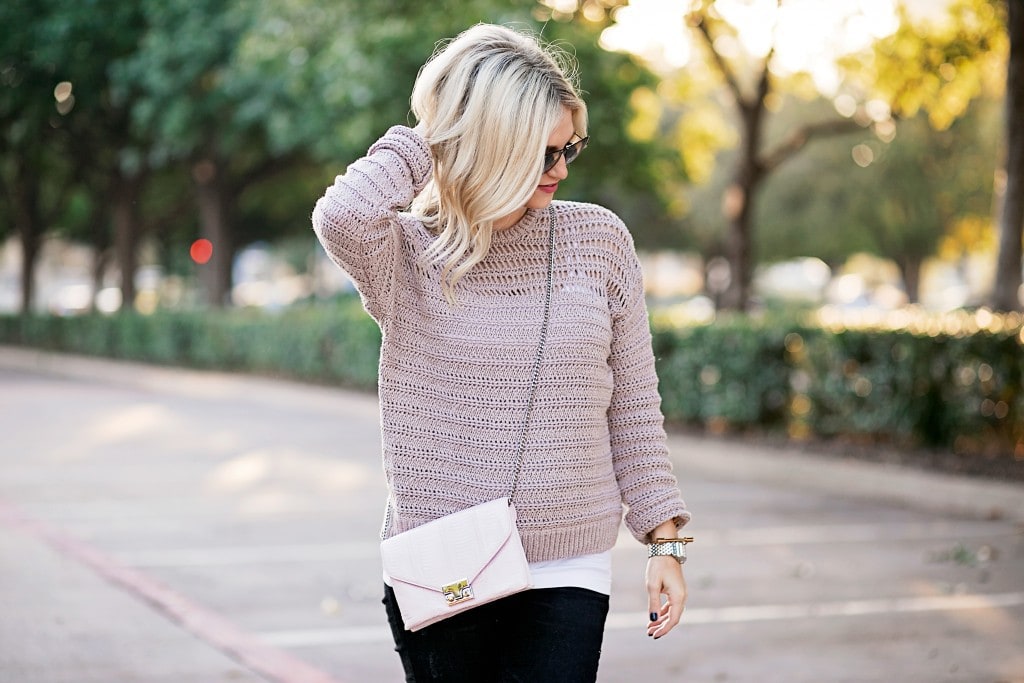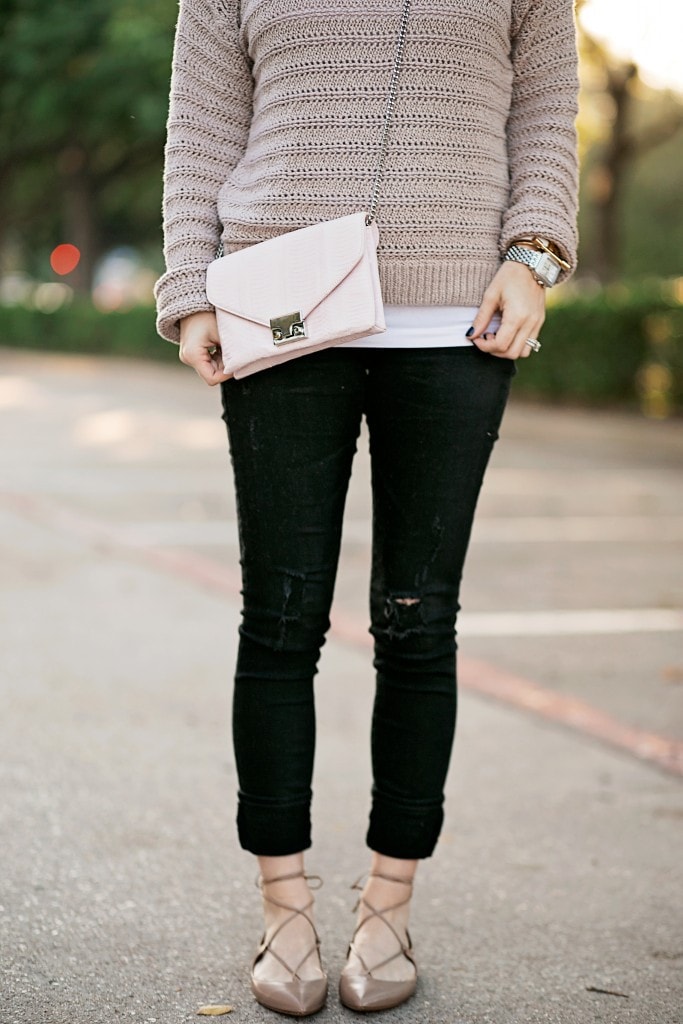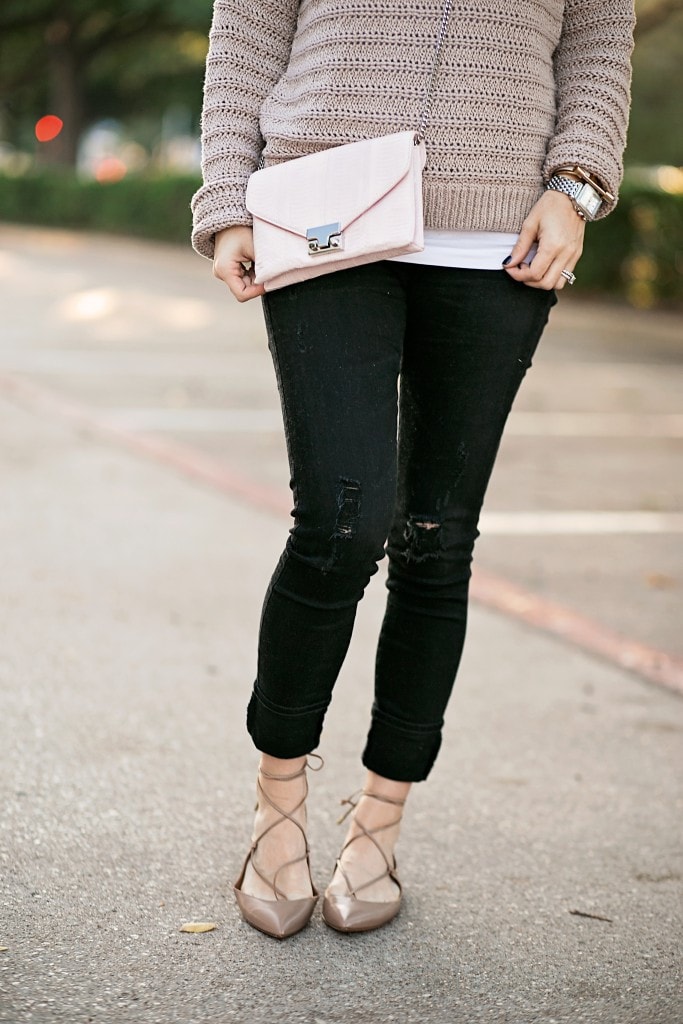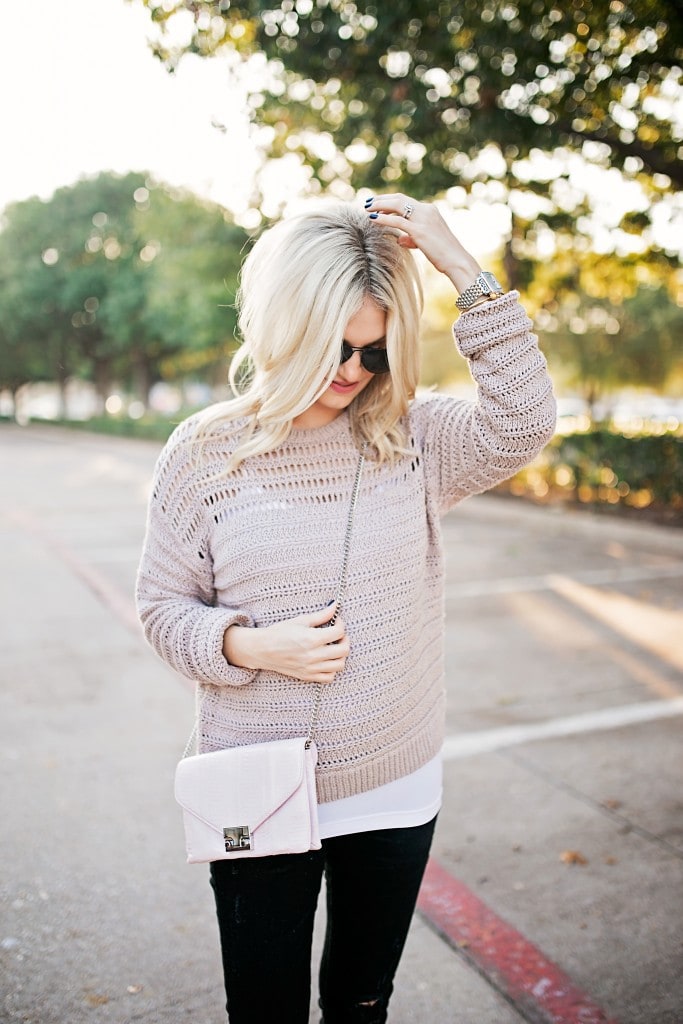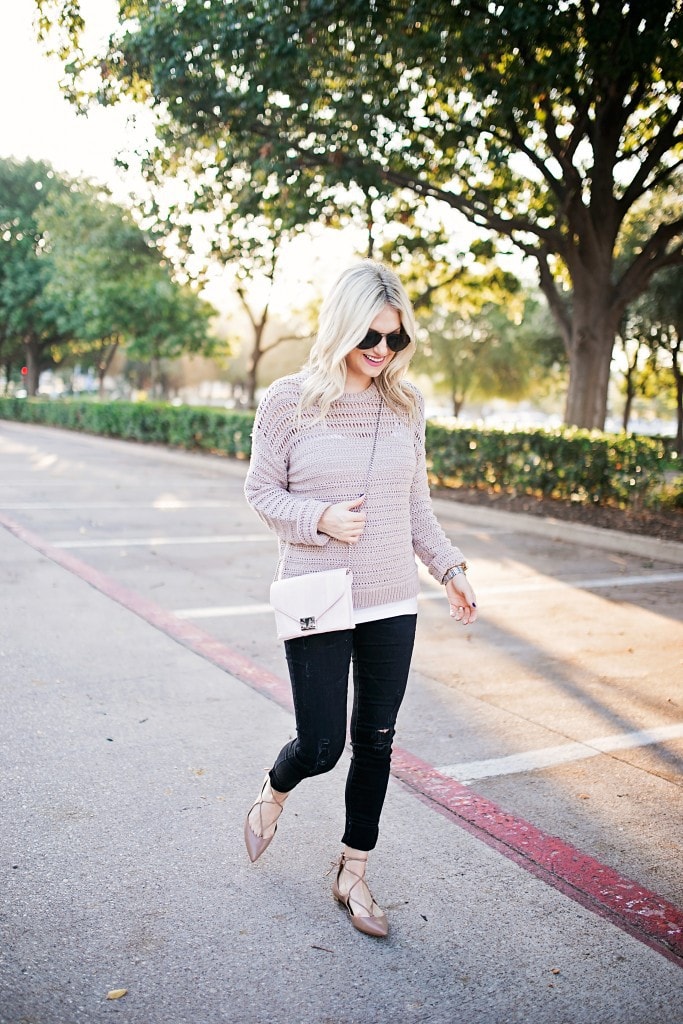 Sweater: Nordstrom [under $70!] | Tank: BP | Jeans: Nordstrom | Flats: Similar, Similar in Suede | Bag: Nordstrom [old], Tan Color Same Bag, Similar | Lipliner: Soar | Lipstick: Brave | Sunglasses: Dupe | Watch: Michele
Photography by: Angie Garcia
---
 Do you ever envision pieces for your wardrobe that you're sure aren't exist but you're 100% positive you need. This sweater is that! I've wanted a open-weave, tan sweater for as long as I can remember. I've always envisioned it to be the perfect top to wear over a bikini at the beach while reading a book and then in the fall for running errands paired with flats and skinny jeans. Every season no such sweater turned up.
I started to think I was crazy or that this sweater just existed in some Nicholas Sparks' beach novel. Because doesn't ever Nicholas Sparks love interest do casual chic things like read on the beach in an open-weave sweater?! Or am I the only person that just thinks so? Please don't answer that…
But this season I found the pullover sweater from Nordstrom and it comes in tan or black under $65. Good things come to those who wait! Or one could say good things come to those that possessively stalk the Nordstrom website. Either or works.  I normally gravitate towards black sweaters being blonde, but I decided to get it in a lighter shade for this fall and winter because my favorite black jeans I have worn all pregnancy paired well with it! 😉 Pregnancy makes you think ahead of wardrobe choices. haha. I just paired it with some lace-up flats to run a few errands last week while getting Christmas items to shoot.
If your fall is still freezing in the morning and warm by mid afternoon this sweater is perfect for that. I also think layering it with this scarf and this skirt would make it perfect for a fall/winter date night!  I'll share a few more affordable fall sweaters all under $100 that are on my wish list from Nordstrom below!
I hope you have a wonderful day!

In partnership with Nordstrom. All opinions are my own!