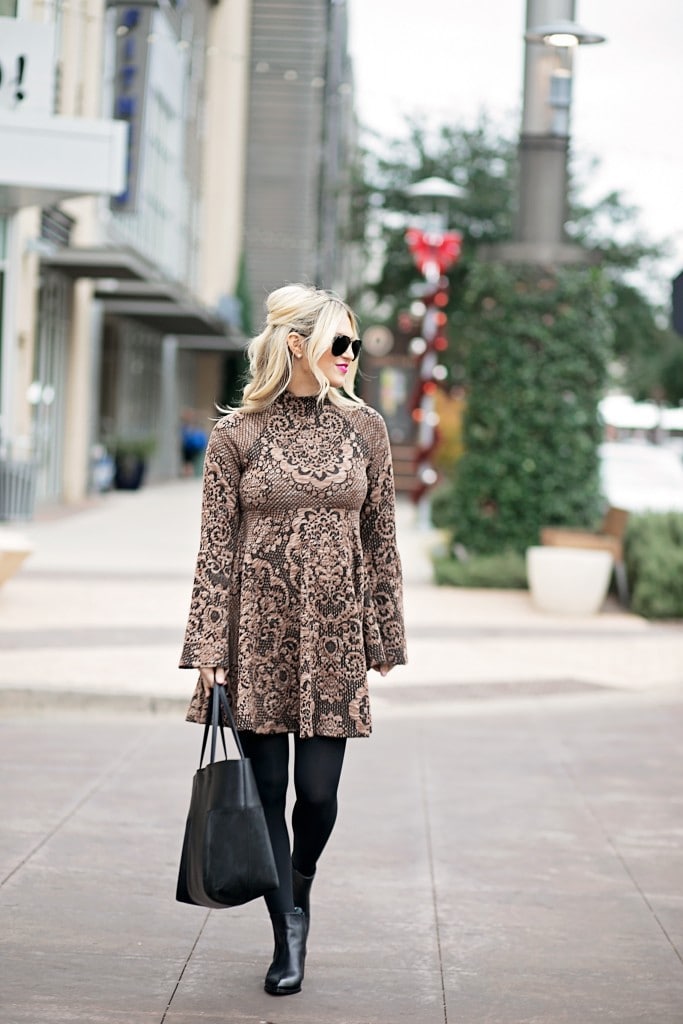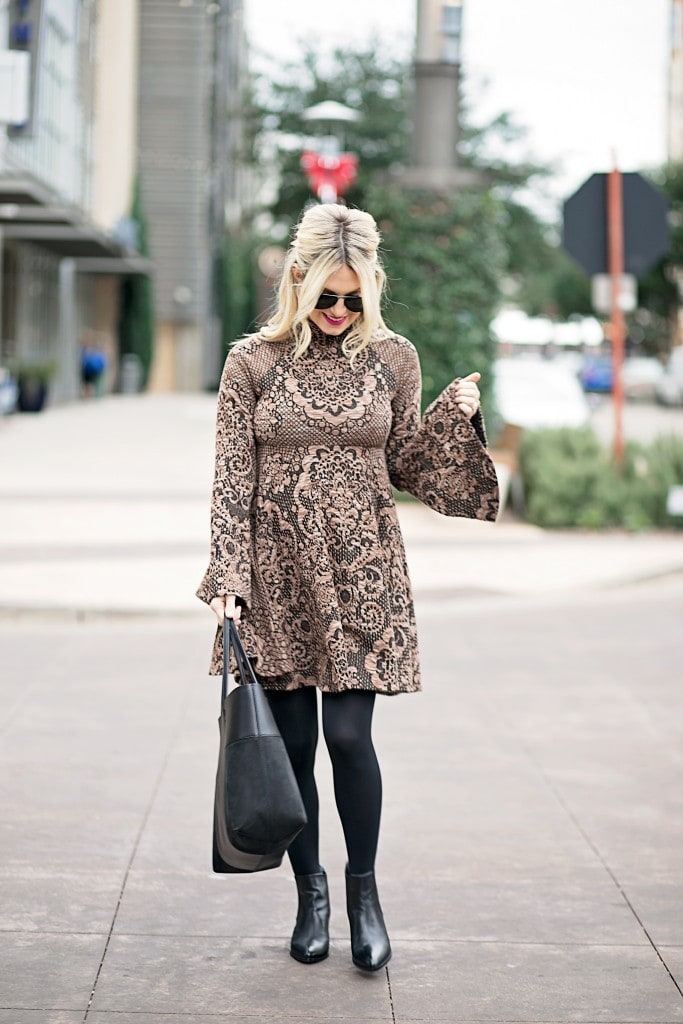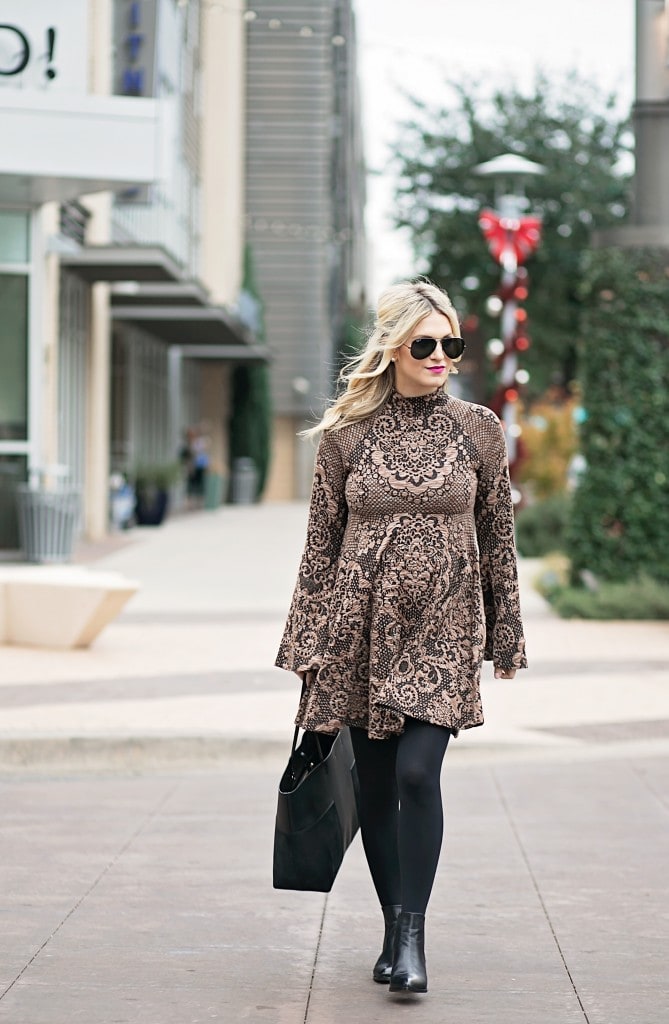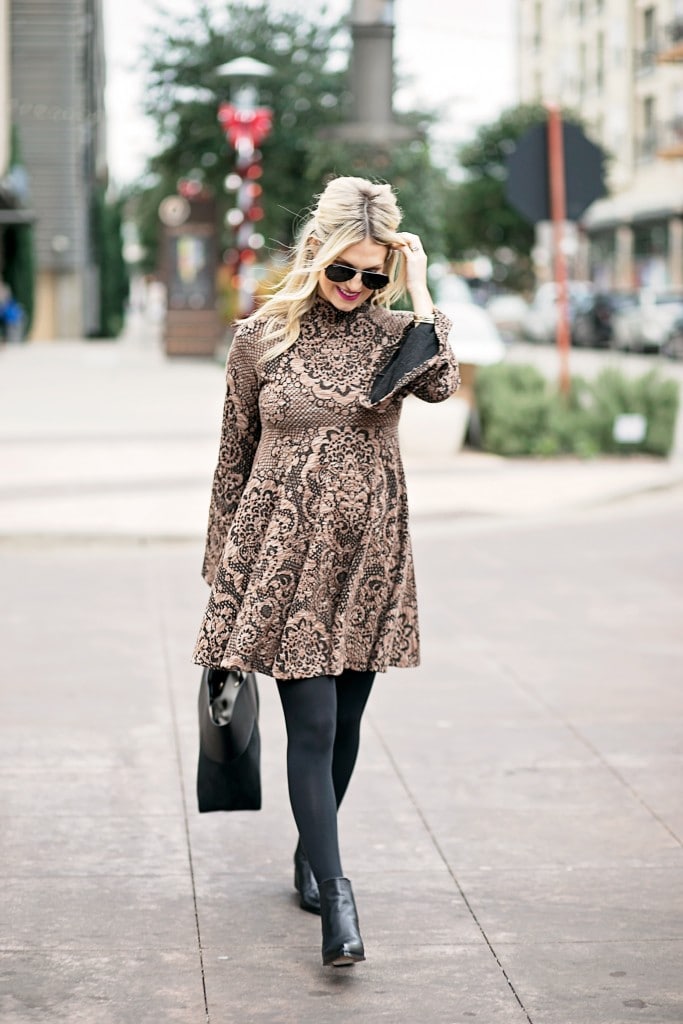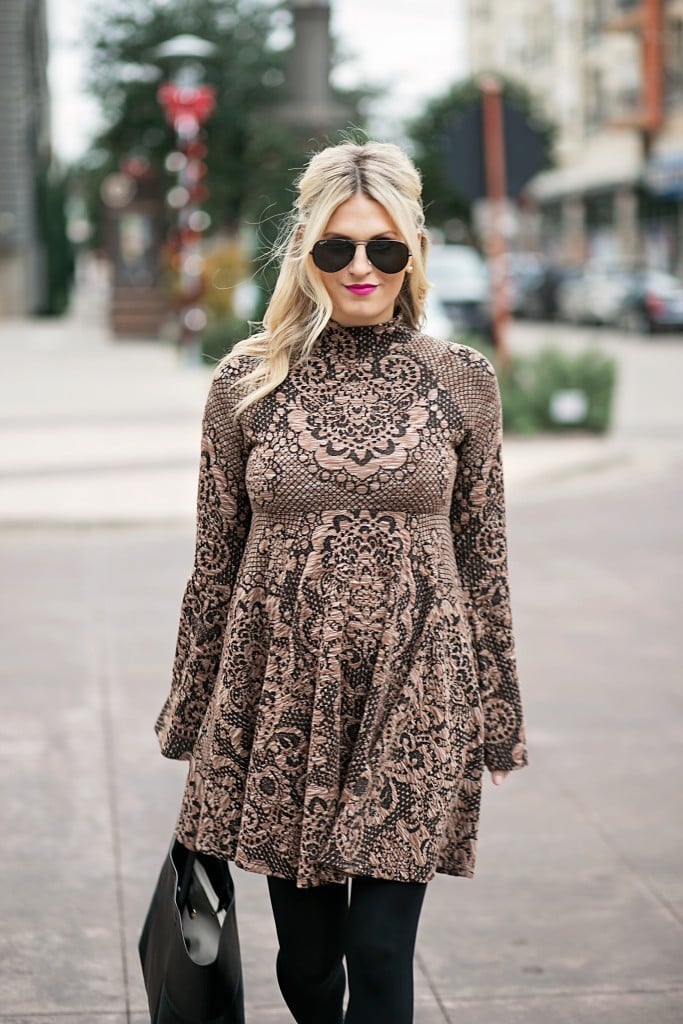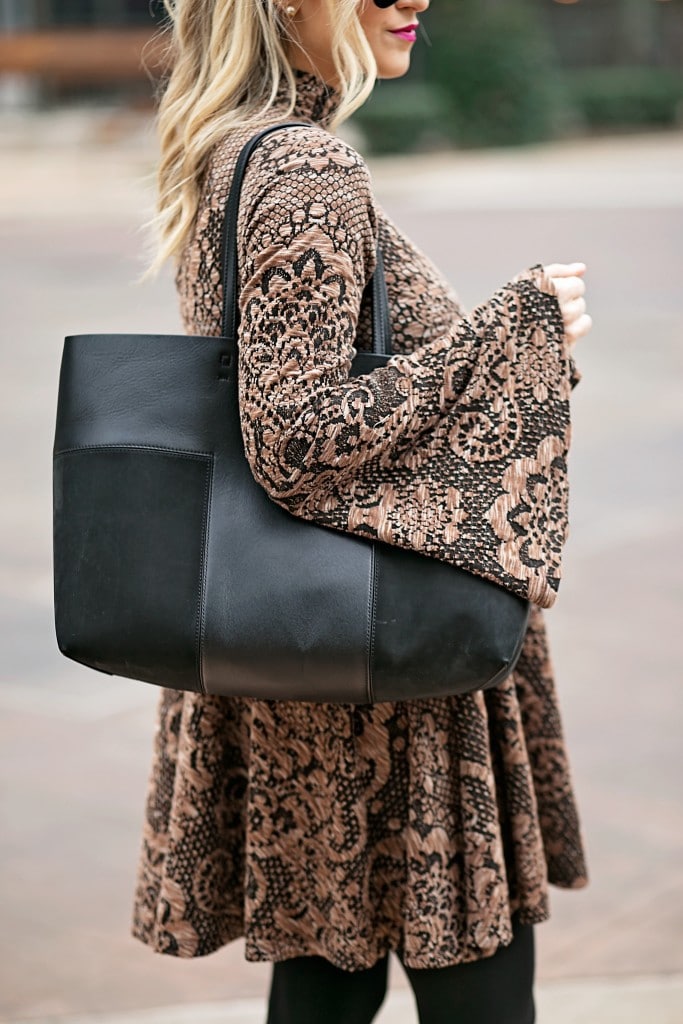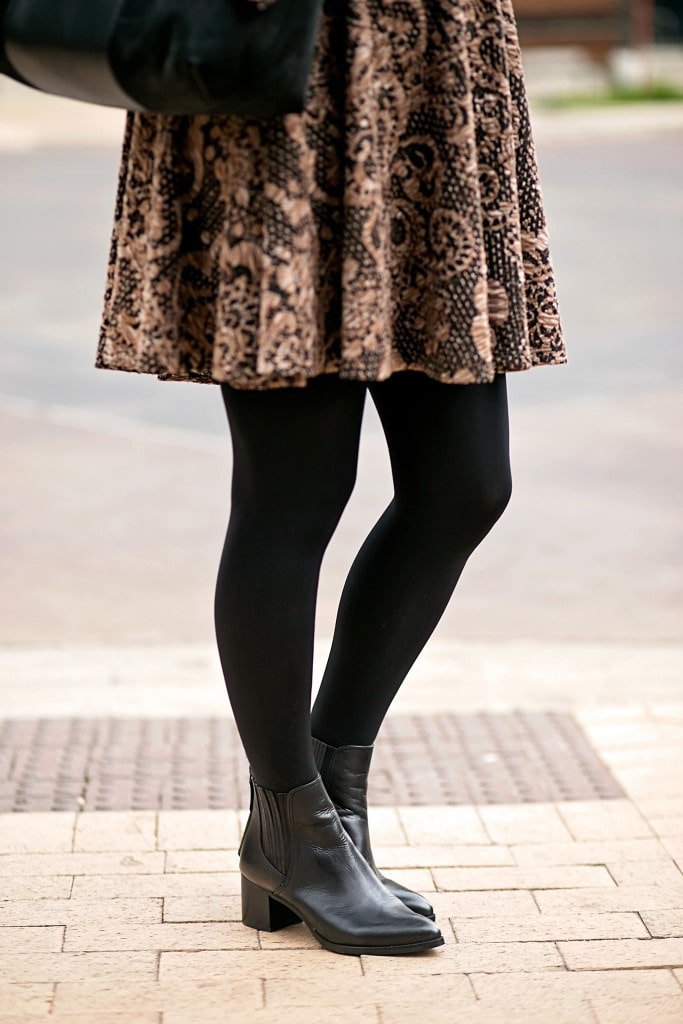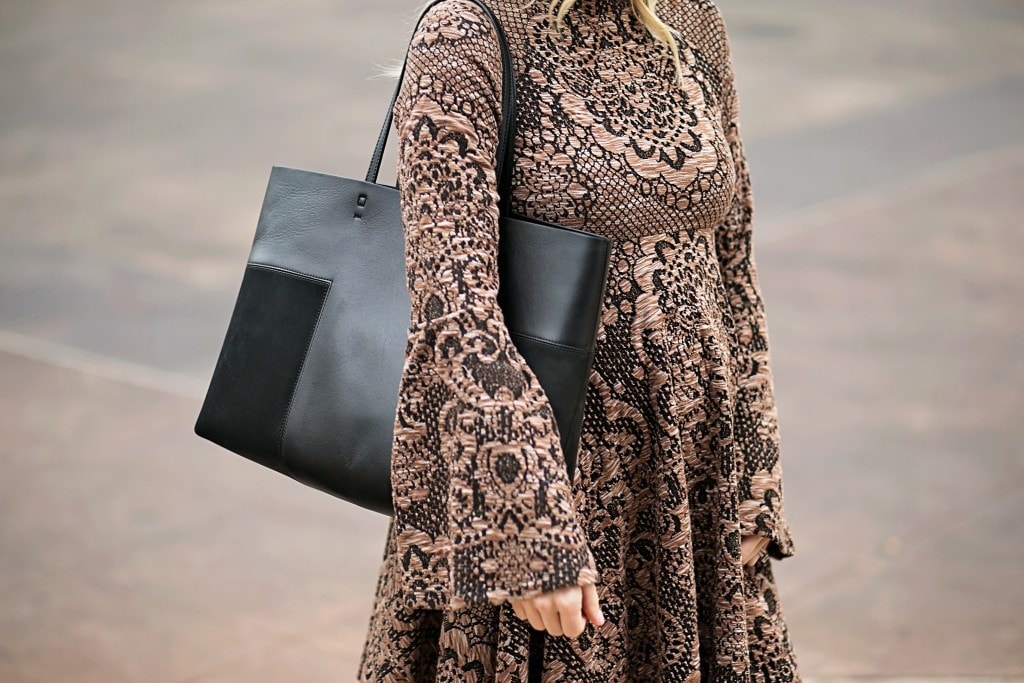 Dress: Free People [wearing size S for reference] | Bag: Tory Burch, Here, Similar | Lipstick: Bella | Sunglasses: Similar | Tights: Nordstrom | Booties: Sold Out, Similar | Earrings: Tory Burch
Photography by: Angie Garcia
---
At my sister's school each senior gets to make a speech during their chapel at some point during the year. My sister made her's a few weeks ago and I picked up this dress to wear to it! I was a little unsure of the neckline and coloring on me having lighter hair [I never really wear brown-tones] but then after my dad forced our family to take a dozen or so photos after her speech I loved the dress even more. Sometimes you just need to see a dress photographed to know it works!
Which is why I picked my bridal shop based on where I could photograph a dress before I purchased it. 😉 I completely understand where they are coming from. For example, brides will photograph dresses in a shop then go find it online for a better price. I get how it isn't fair to the sales associates that spend hours trying to find the perfect fit for a bride, I truly do. But I also get the side that if you are spending thousands of dollars on ONE dress, you need to photograph it before you purchase to make sure you are being wise with your money. I remember spending hours calling bridal shops saying, "I'm going to purchase my dress from a store, I just need to make sure I can take a picture when I try it on first." Fit, shape and styles can look completely different in photographs, and you certainly don't want to find that out on the day of your bridal portraits. But that's another soapbox for another day.
I love anything with bell-sleeves and the retro style of this dress is really fun for wearing it during the day and taking it straight to night for dinner. I even wore this dress on Thanksgiving to wear for all of our Thanksgiving dinners with each side of our family.
Thank you so much for reading!