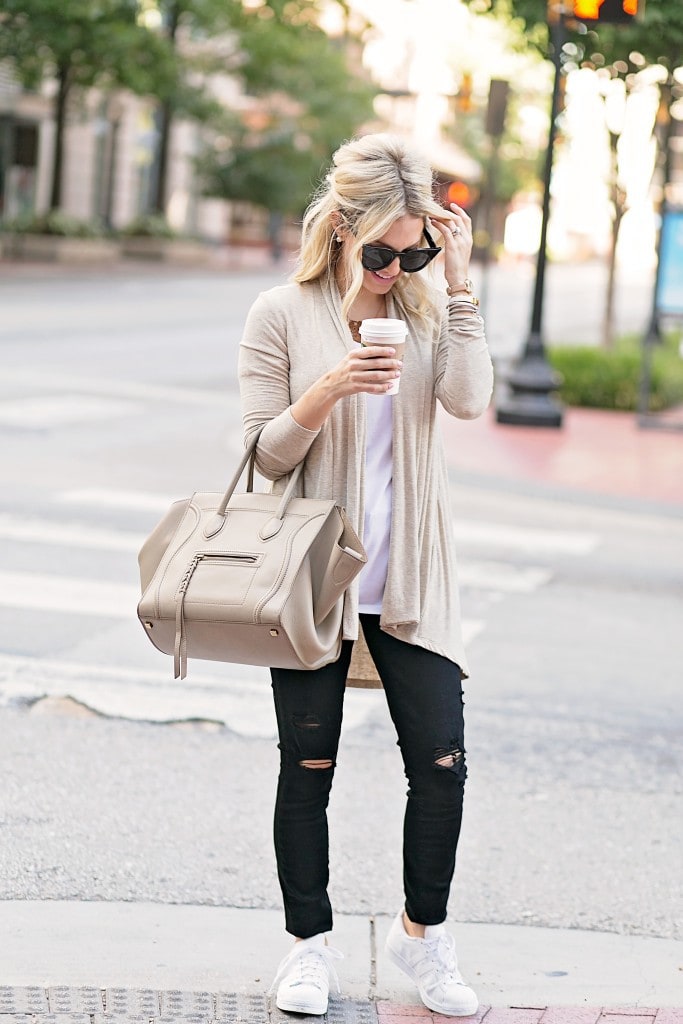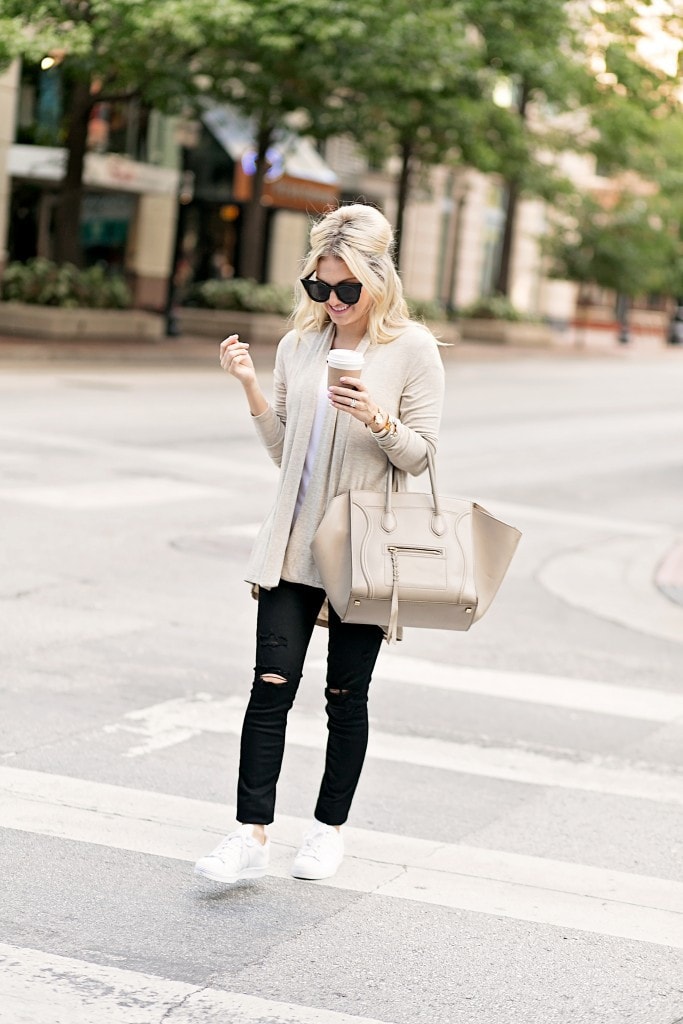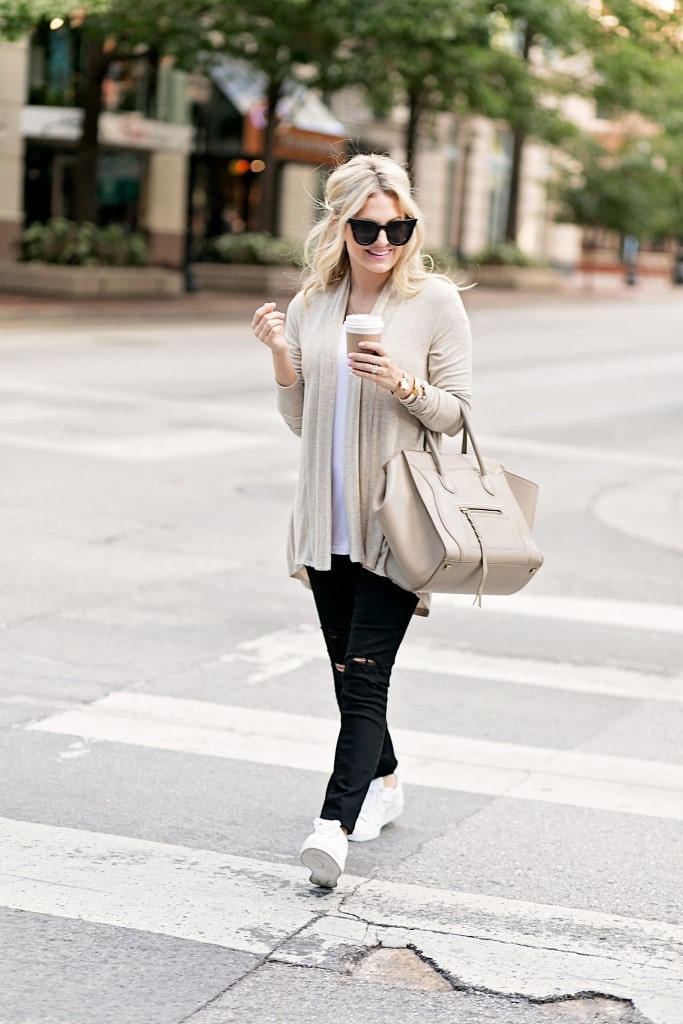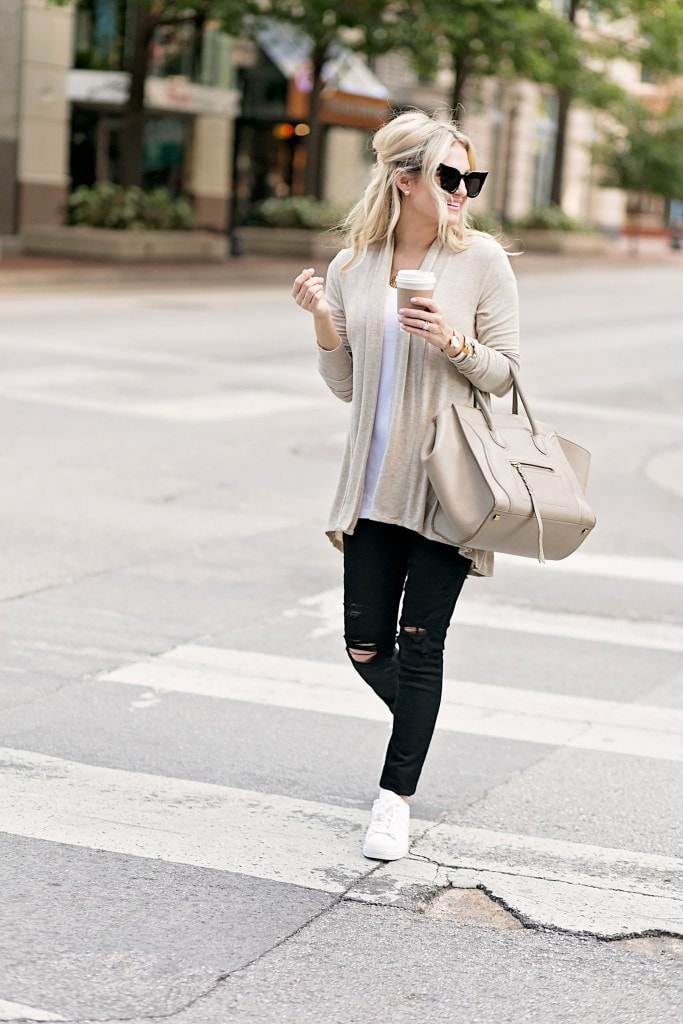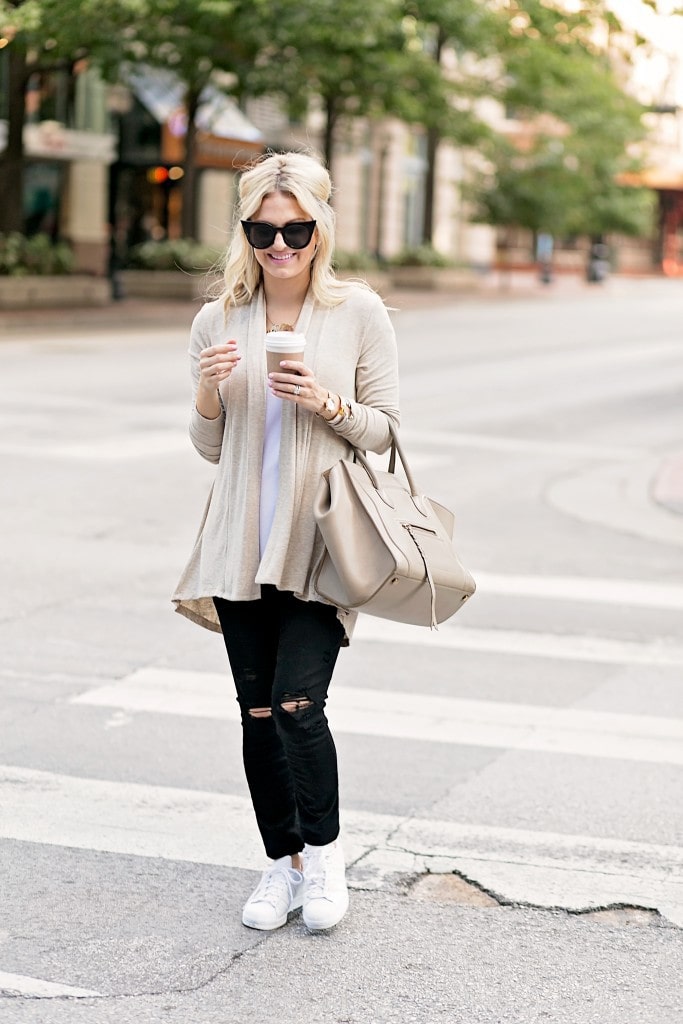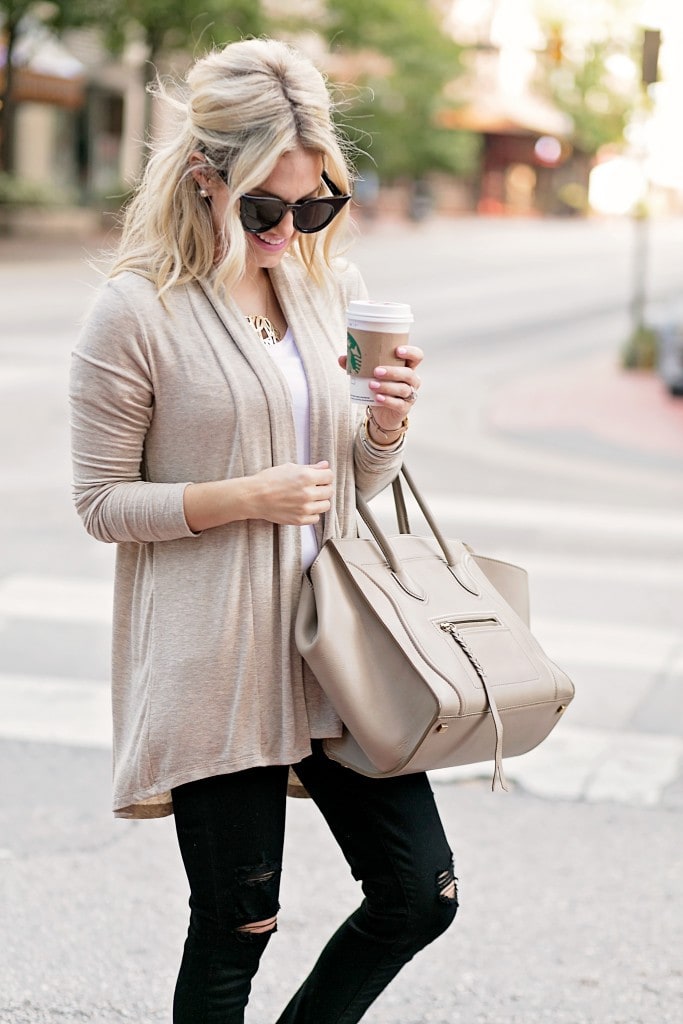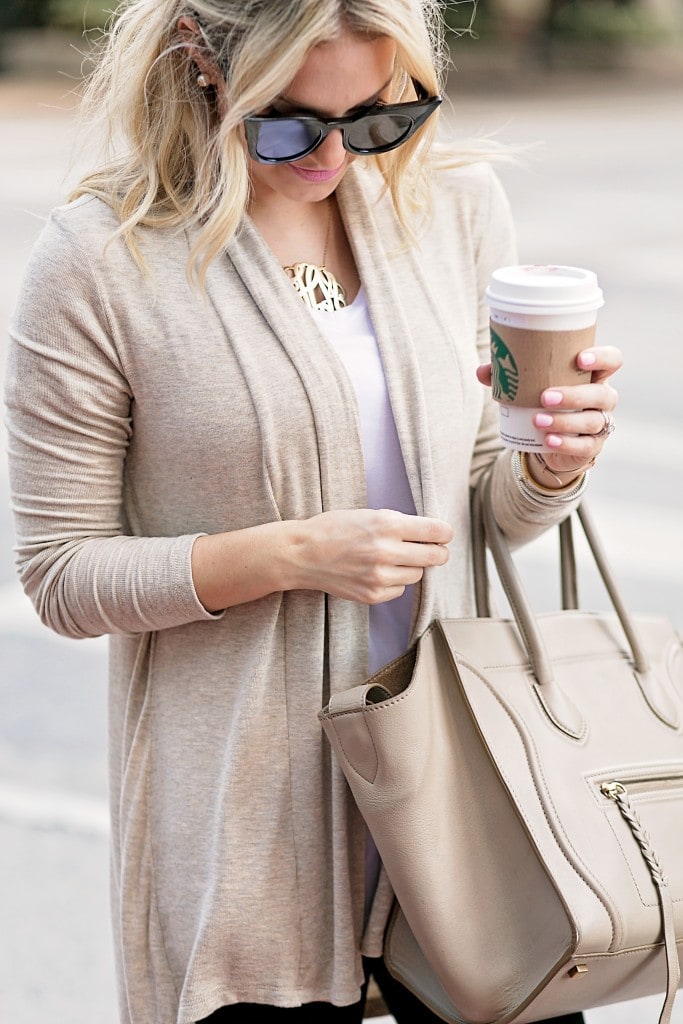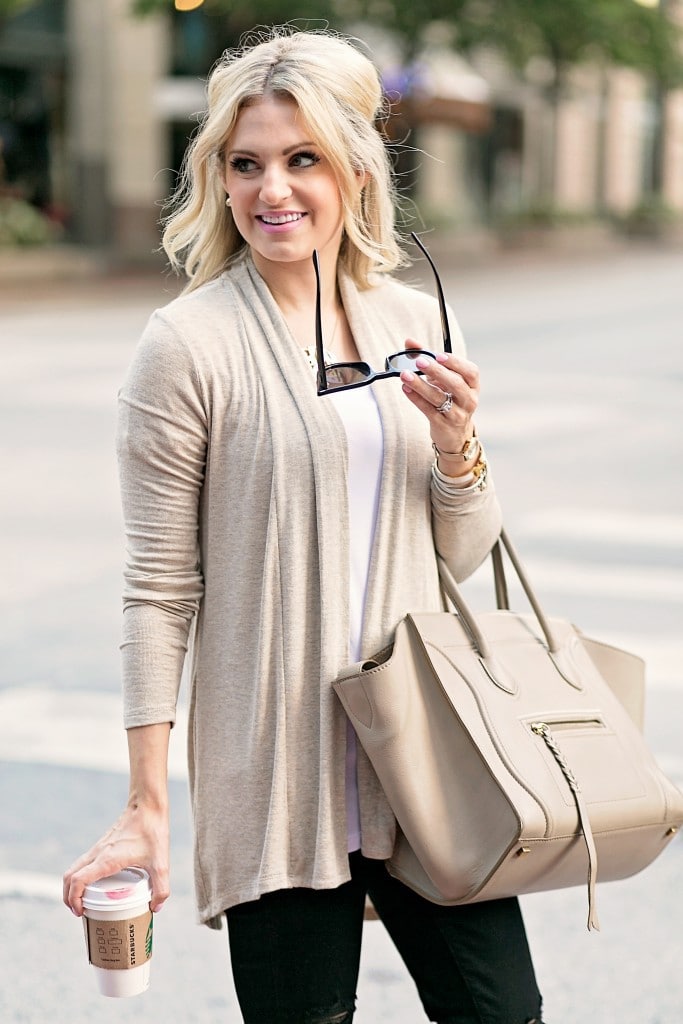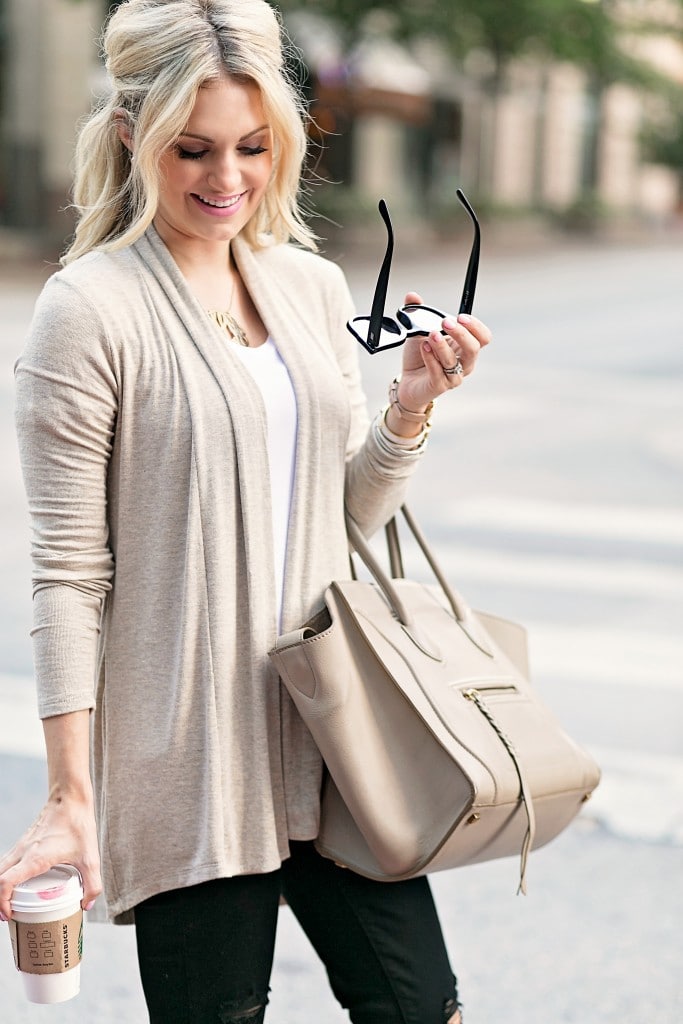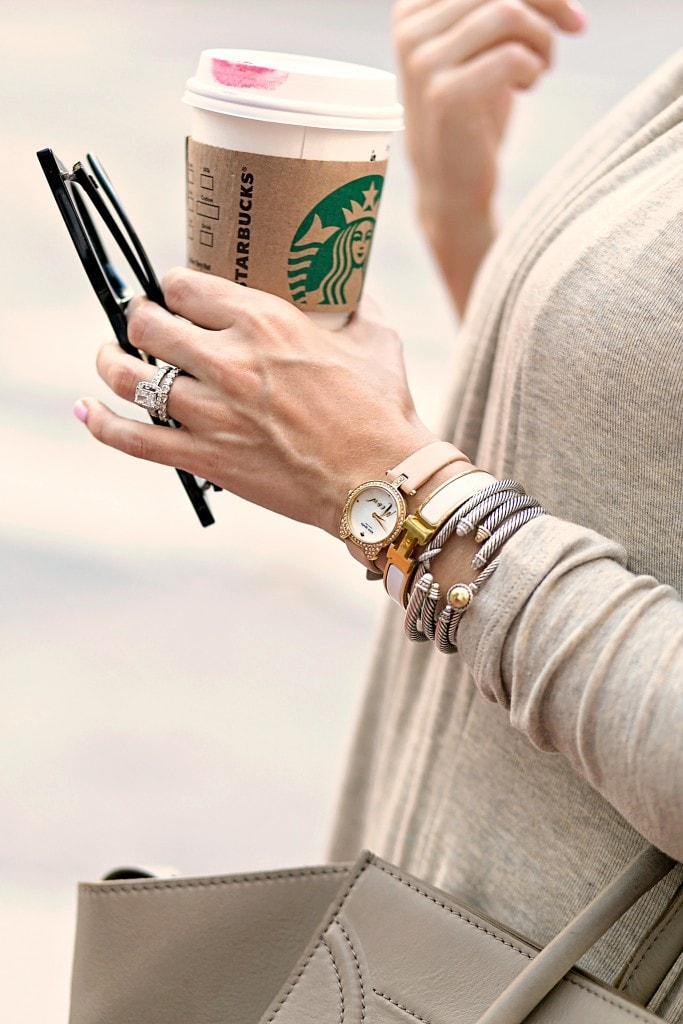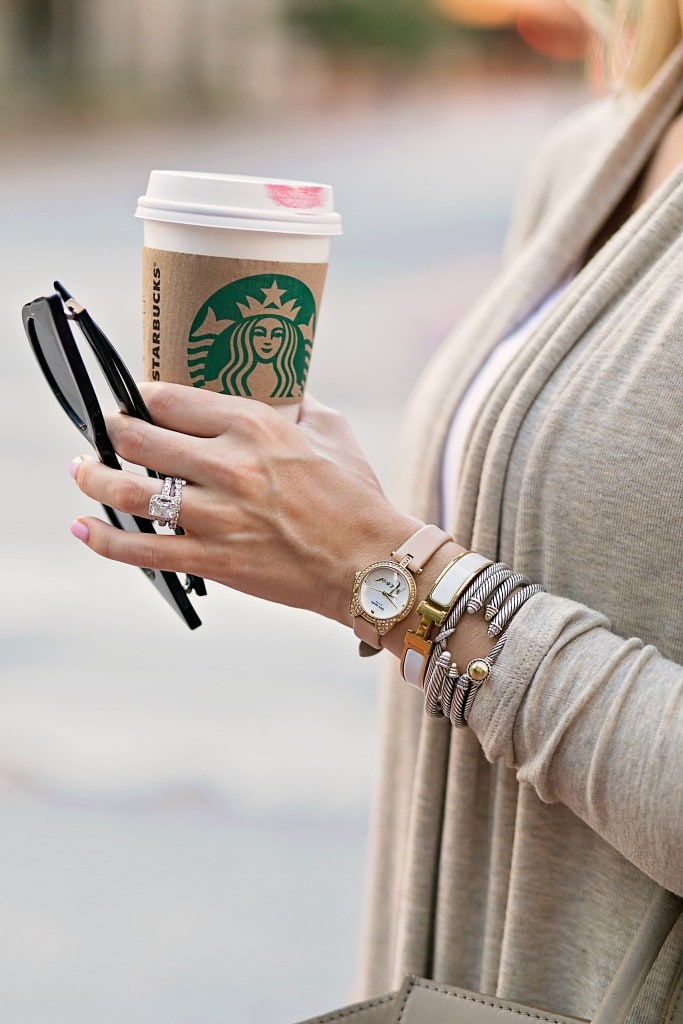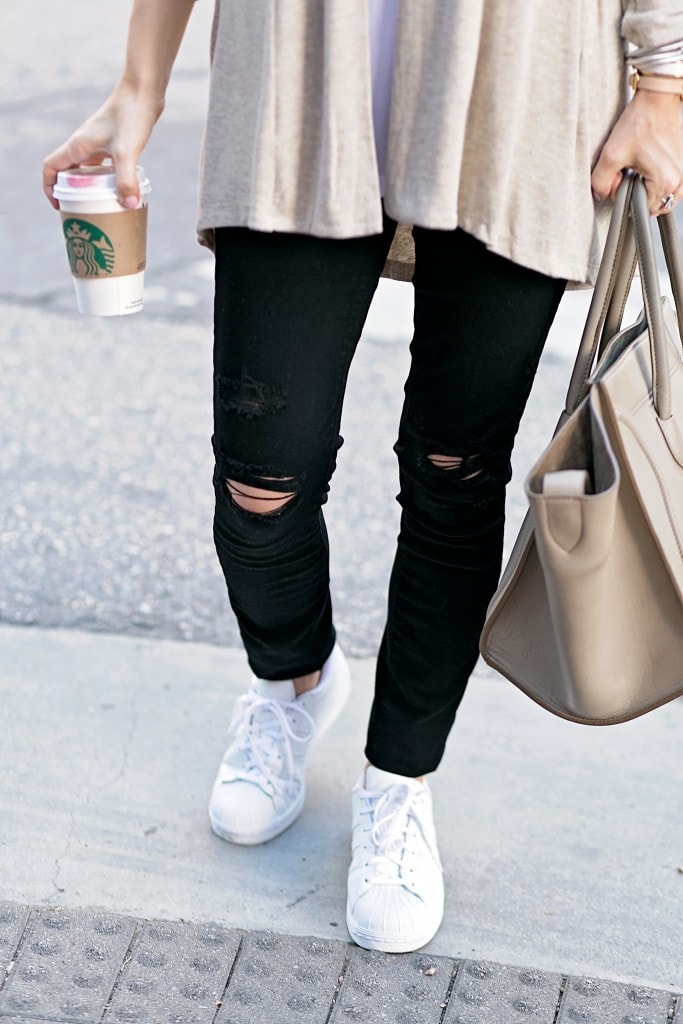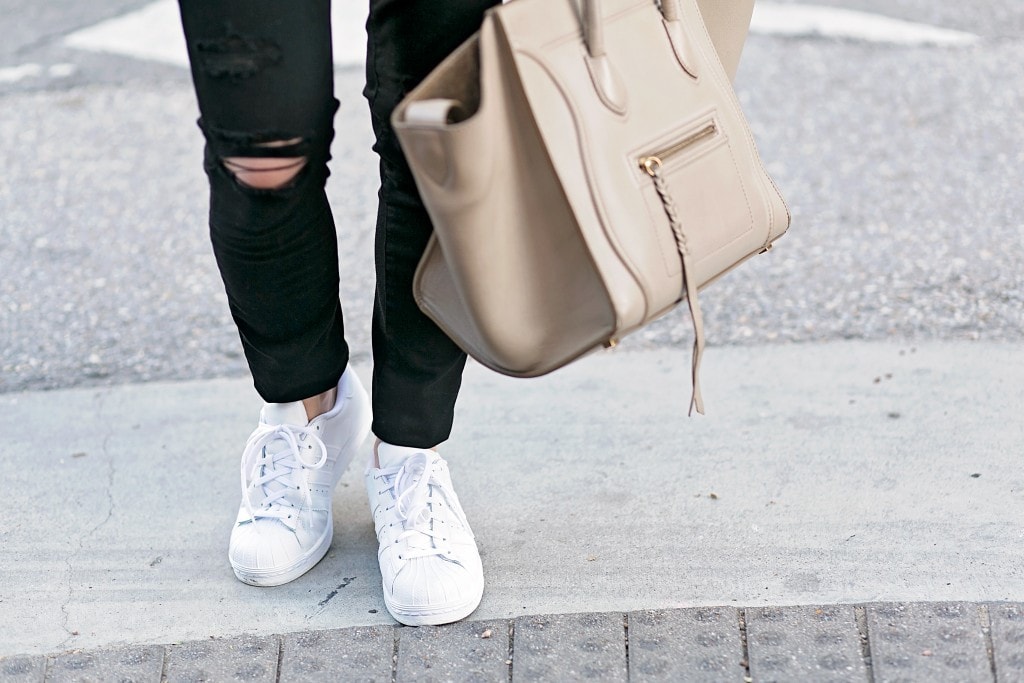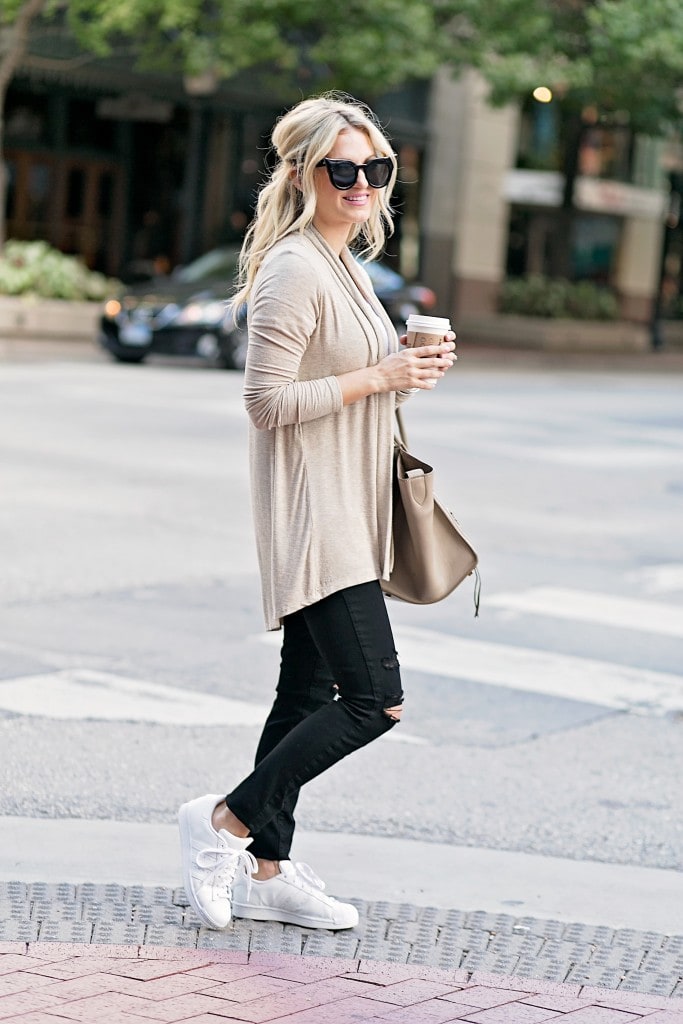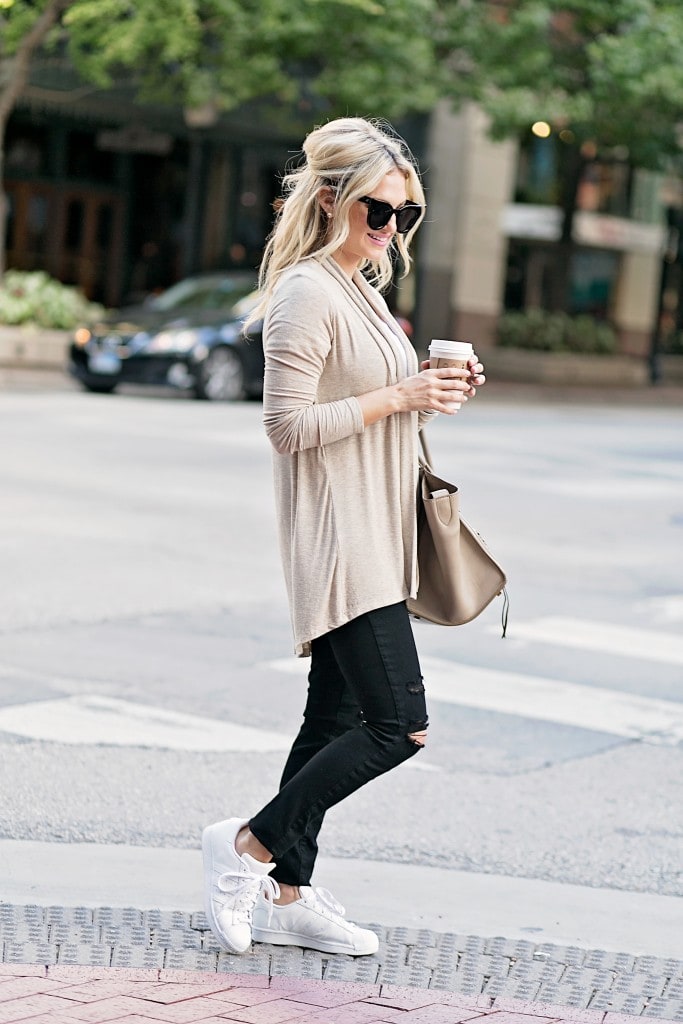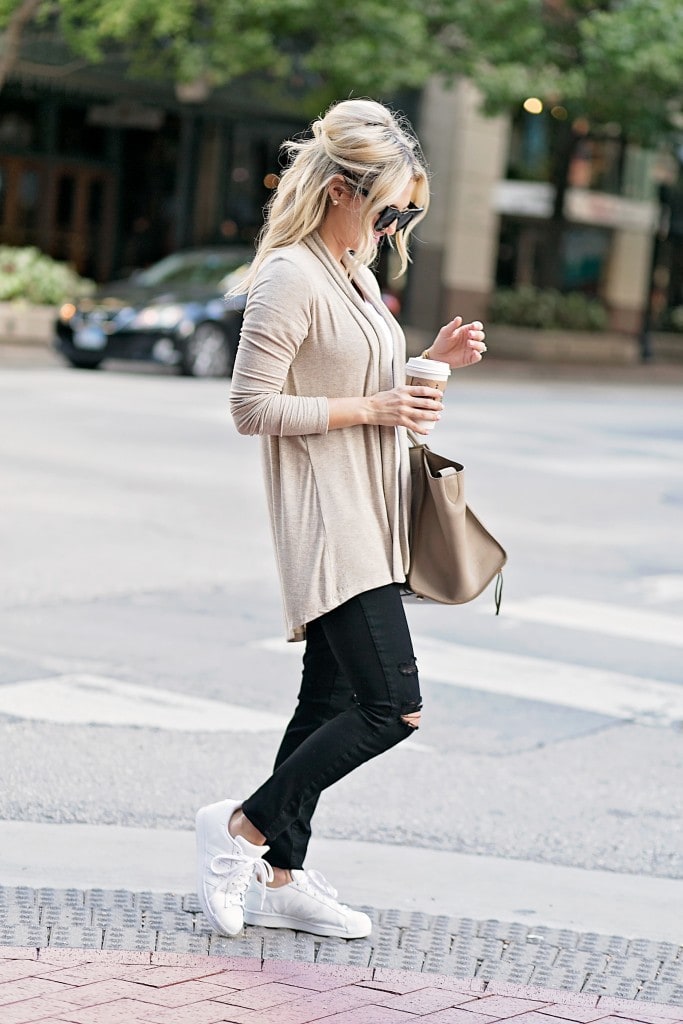 Sweater: Nordstrom | Tee: Nordstrom | Jeans: Nordstrom | Shoes: Adidas [go down a size!] | Sunglasses: Le Specs | Watch: Kate Spade [c/o] | Lipstick: Wink
---
It feels SO good to be home! I'm not really sure when I'll attend fashion week next! I'm due right around February fashion week and if my little one loves to travel I'll go to fashion week next fall, but if not then I'm not worrying about it! My girlfriend Stia, from Bishop and Holland, has the most laid back baby ever! His name is William and they have taken him all over from London to California so he went to fashion week with her. It was seriously the sweetest thing. He would sit front row at shows and not make a peep and just stare at all the pretty models. He is seriously SUCH a flirt and he isn't even one yet! haha. Stia and I always talk about how close our babes will be being just a year apart, but I tell her that since she had the world traveler baby I'm convinced mine will hate traveling. 😉
Which of course does not matter! But with all of that being said, I really tried to just enjoy the trip with Paul and view it more from a fun aspect. Fashion Week can be exhausting [and emotionally overwhelming in more ways than one] if you go to every single show and event, so we really tried to space it out and allow time to rest and enjoy every little place we wanted to go to. I'm so thankful we did that because if I don't make it for a year or two, I know that I really enjoyed my trip this time and didn't feel too stressed! If anything pregnancy has taught me that things just aren't worth stressing over and you can spend your life making little things such a big deal and at the end of that day, what did you get out of it? Since the day I found out I got pregnant I was constantly telling myself, "Okay, Katey. You're Type A, you are easily stressed but the stress isn't about you, it's about the baby. If you don't stress then it can't affect the baby. Don't be stressed." Just repeating that over and over helps so much! So if you get stressed easily like I do, try repeating little phrases over and over. It seems so minuscule but I swear I feel like a different person now!
Speaking of low stress, this outfit is incredibly fuss-free and easy to run around town during fall in! Believe it or not, I had no cardigans like this in my closet! I had it saved to my desktop to get for months and when we went to Nordstrom a few weeks ago to get some dresses to fit me I saw it and knew it was a must have for fall. I paired it with a Halogen tee [these are SO soft!] and some Paige denim from Nordstrom. You can front tuck the tee [if you aren't pregnant 😉 ] and pair it with heels or booties for dinner and sneakers for daytime. I love easy transitional outfits that don't require any work at all! This sweater comes in so many different shades so I think I want a few more neutrals to add to my closet.
I'll pull a few more easy sweaters I love from Nordstrom below if you already have this or want a few more options for your office if it is colder! 🙂 Thank you so much for reading and I hope you have a wonderful rest of your Tuesday!

In partnership with Nordstrom. All opinions are my own!
Photography by: Angie Garcia