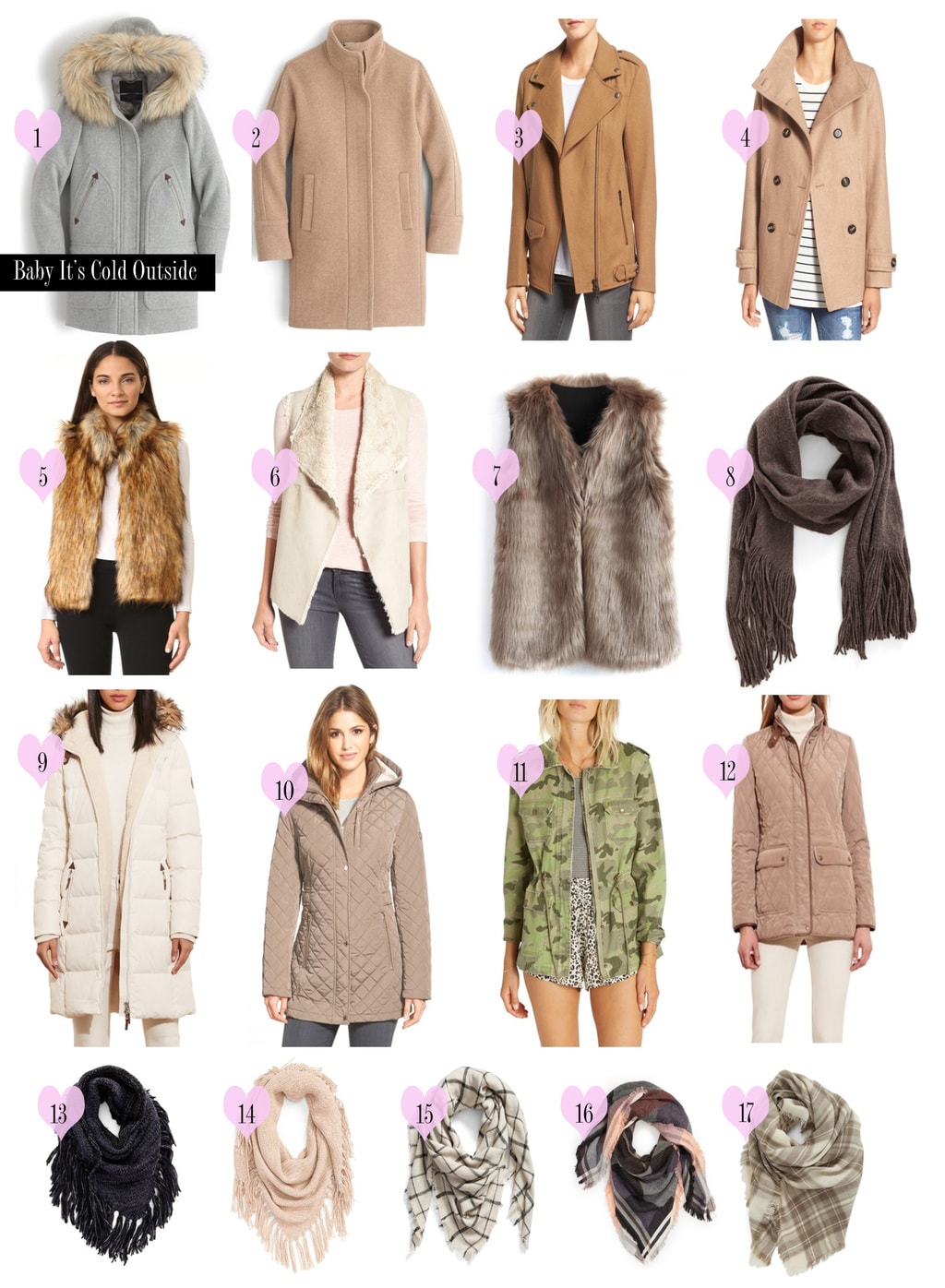 1 [size down!]| 2 [size down!]| 3 | 4 | 5 | 6 | 7 | 8 | 9 | 10 | 11 | 12 | 13 | 14 | 15 | 16 | 17
---
This time next week it will be November and Christmas decor will be on every shelf at Target! I thought I'd share my favorite outerwear options for every girl on the blog today. Maybe you are a Texas girl that just wants a light utility jacket like this or if you want something warmer this is the coat I went with for winter.
Speaking of November, I'm so excited to get our tree up! Don't get me wrong, I absolutely love Thanksgiving! But because I don't have a mantle in our home or a dining room there aren't a ton of ways to decorate for Thanksgiving. However, we do have a spot for a bigger tree, so I really enjoy getting it up in November and enjoying it through Thanksgiving and and relax with it all December long. It will probably be the last Christmas we have a tree decorated at the bottom [baby proofing problems! haha] so I'm trying to go all out. The other day we were going through the nursery closet [where we normally stored stuff we just didn't even know what to do with] and we donated a ton. Paul came back from making a donation run and he said, "So when do you want to get a new tree?" I asked what he meant. He apparently donated our Christmas tree because he thought we needed to get a new one each year! haha. We don't do real trees because of allergies so I was kind of staring at him in shock. I guess I really do get to go all out and start over! haha. I need to be more careful of what I wish for. 😉
I hope y'all are having a great week and enjoy your Wednesday!