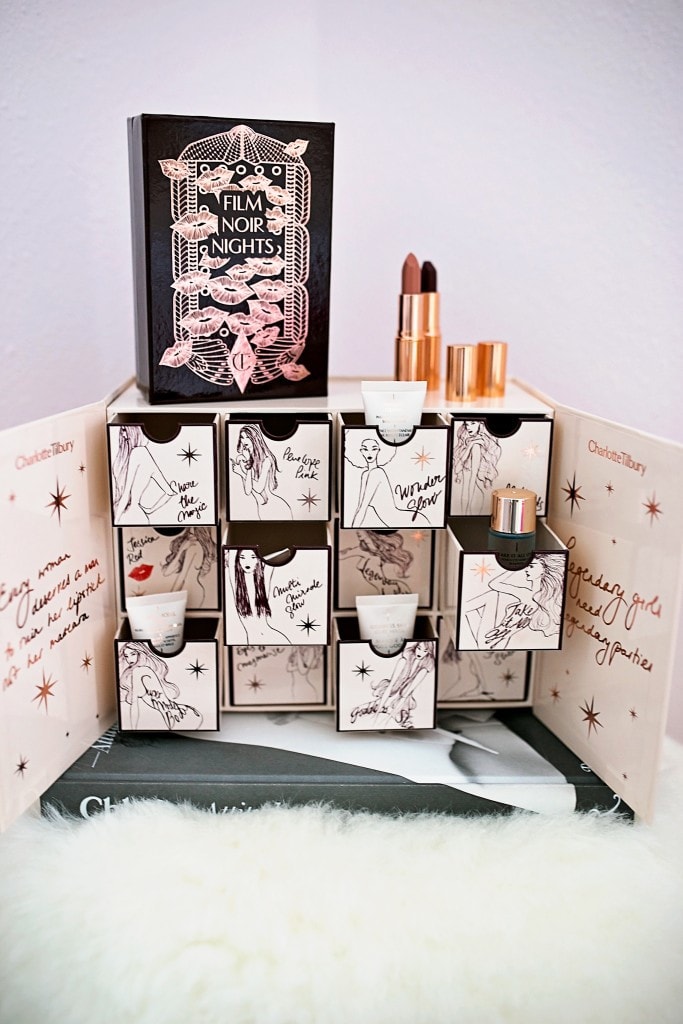 My dad came in our home the other day and he said, "Are you the first person in Fort Worth with a Christmas Tree up?! What day does Santa visit you?" Haha! But honestly, this is my favorite time of year so the longer I can celebrate the holidays, the better. From actually getting to wear a coat in Texas to Hallmark Holiday Movies, I could write a never-ending list as to why this time of year deserves a longer period of celebration. One aspect of the holidays that I wish lasted a bit longer are gift sets! I love to give gifts [yet, oddly, it's not my "love language" as I don't like to receive them-I feel so guilty!] and gift sets just always feel well-thought out, even if you just purchased it all at one time. I truly couldn't tell you what it is, but something about handing a friend a little something with extra goodies in it makes me feel like I've been organized this year and had a lot of time to think of how to make them feel special.
So today, on a rare Sunday blog post, I thought I'd share my favorite holiday gift sets for different people and situations in your life! Let's get to giftin'!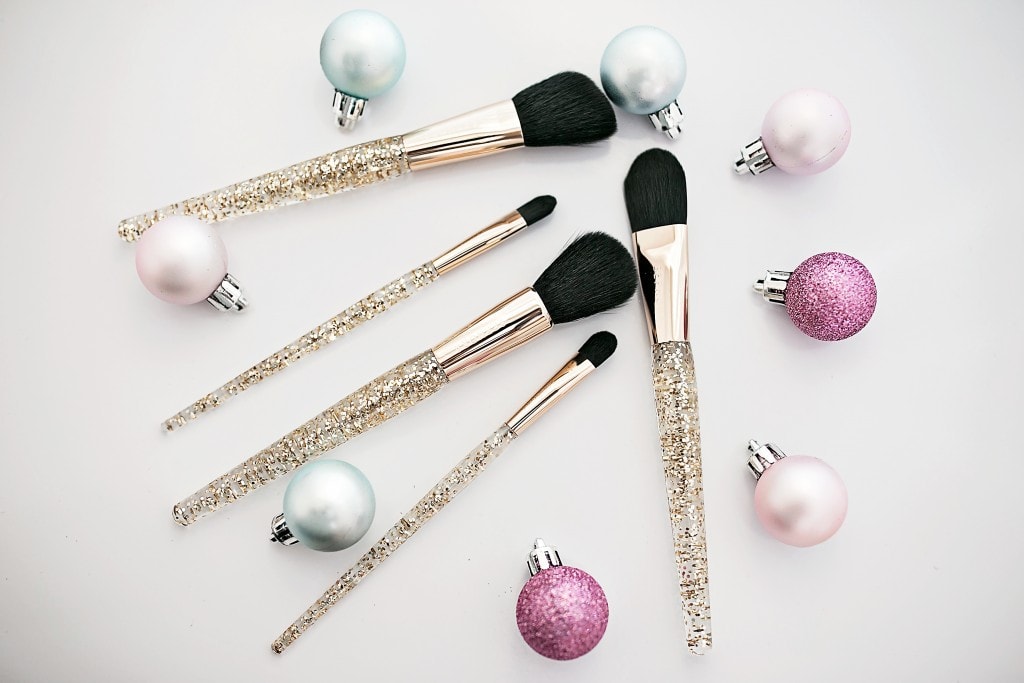 For The Every Girl
While you're doing your online shopping, I would just go ahead and grab a holiday set of makeup brushes. Right now you can get such good deals on brush sets that don't happen during the year and the brushes always have a little somethin' somethin' extra like these gold, glitter handles. How glamorous would that look on your friends' vanity?! I picked up these brushes for my sister because she is ALWAYS asking me for my old makeup brushes as she never really buys makeup or beauty products. Before she heads off to college next year I thought this set gave her everything she needs so she doesn't have to swap brushes [and germs!] with her dorm roomies. And it's totally fine I'm sharing what I got her on COF because I asked her the other day if she read my blog and she said, "I look at the pictures!" bahaha! Gotta love a sisters' honesty! These gold brushes can be purchased here and I'll share a few extra I love below at different price points as well!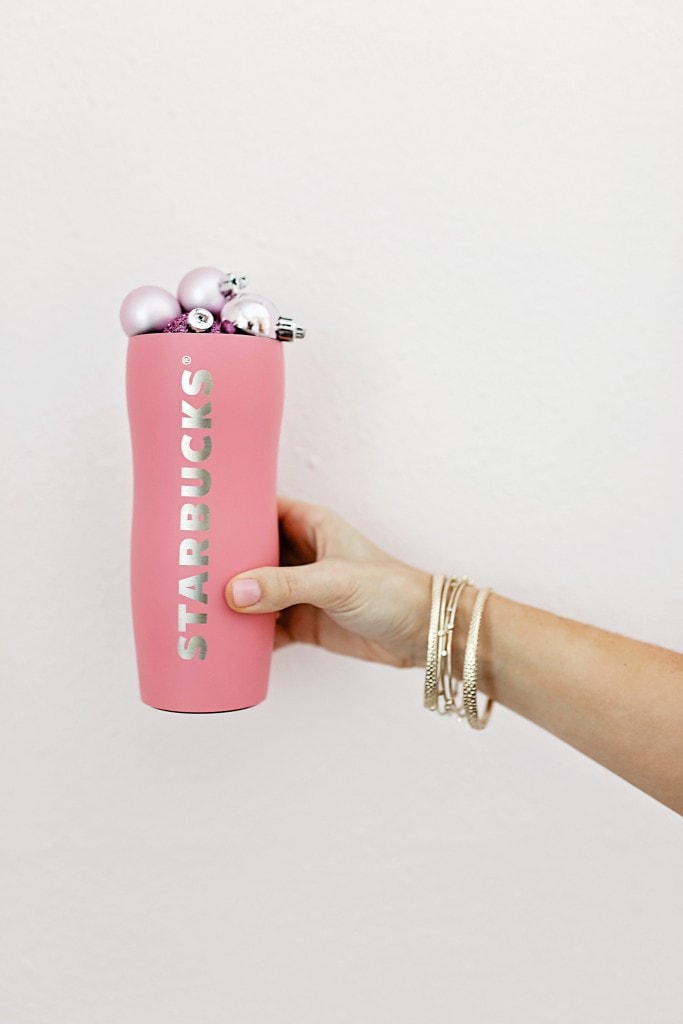 For Your Secret Santa/Co-worker
Starbucks' gift cards are the easiest holiday gift to give, but I like to spruce it up with a little set that takes no time at all to make. Currently, Target, has these little ornaments in the dollar section. I grabbed a pink Starbucks to-go mug, filled it with ornaments, tucked the $5 gift card inside and you can wrap the mug in cellophane with a bow! It makes this office staple present a bit more dolled up and I think this is also perfect if you have a lot of girls in bible study/book club/supper club to gift. You could do mugs from the dollar section as well and even nix the gift cards to keep it more on budget. Here are a few mugs I love!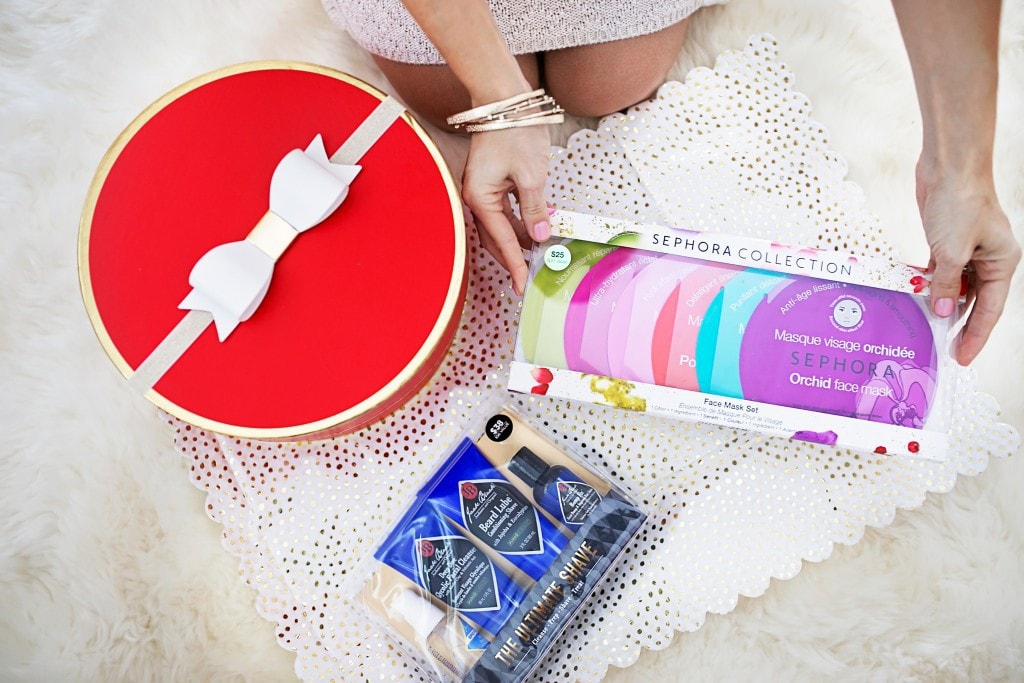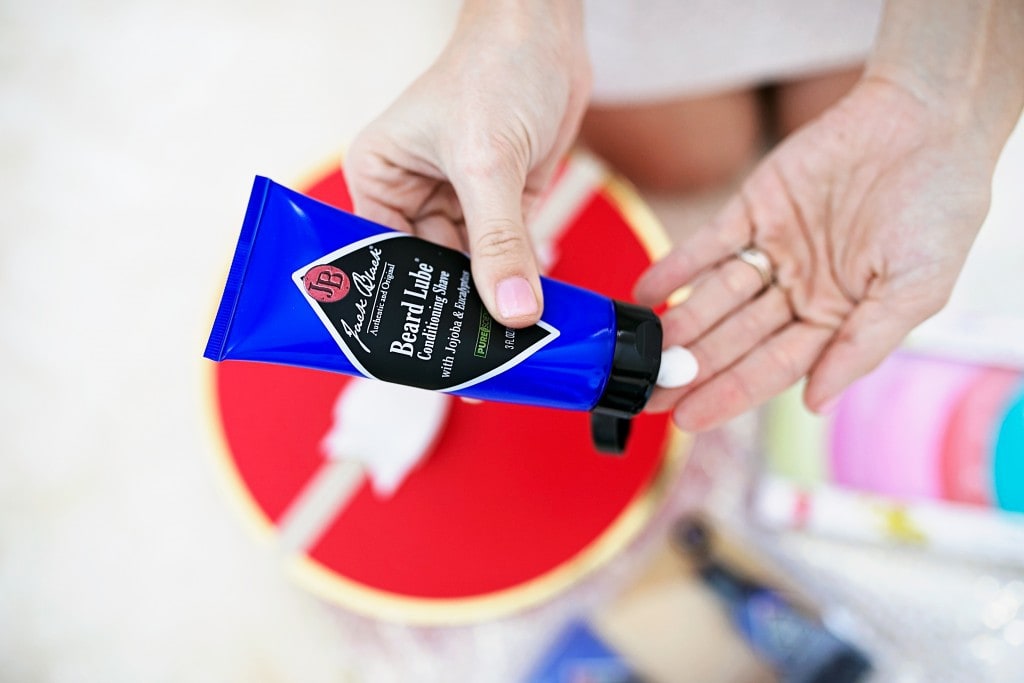 For Stocking Stuffers
Another reason I love holiday gift sets are that they make stuffing stockings so much more affordable! I also take this time of year to stock up on gift sets because you can break them down and keep in your gift closet. If you have a last-minute birthday grab a few of these sheet masks, toss them in a bag and add a card and it seems like you thought of the party before you actually did. 😉 For a guy, you can't go wrong with the Jack Black toiletries. I shared in my male gift guide this week how much Paul loves these products. For girls, my pick are sheet masks! These are so fun and have made a huge impact on the beauty industry in the past year as it eliminates all the messy wash-off process post mask.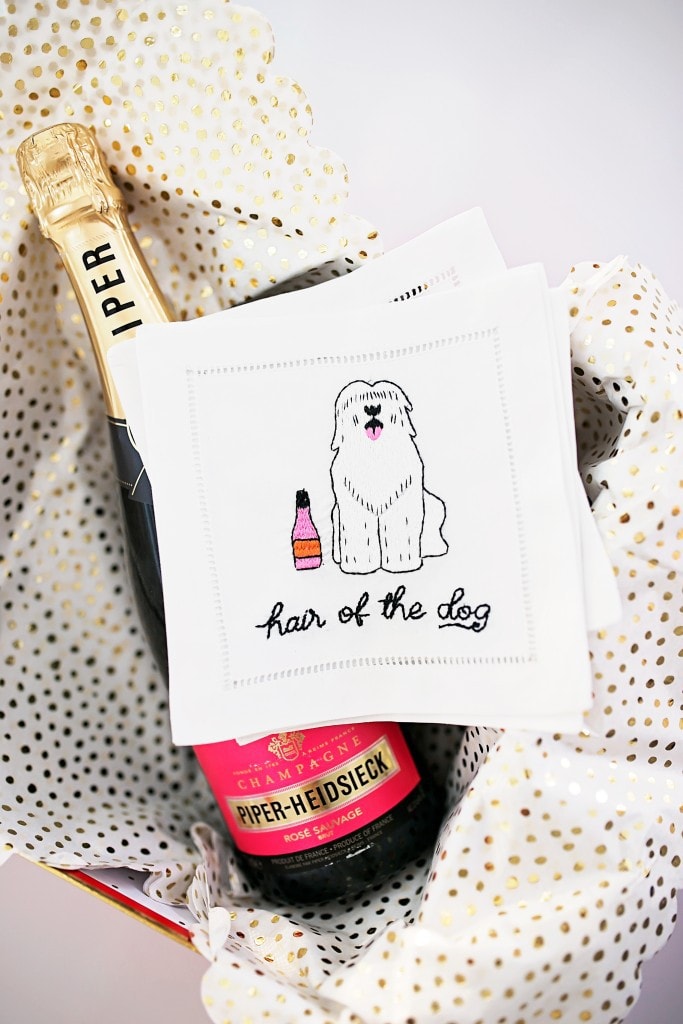 For The Hostess
Chances are you'll attend a holiday party or two this season. Make your own gift set with a bottle of champagne [or their cocktail of choice] and these linen cocktail napkins. These napkins are from White Elephant Designs and I have a coupon code for COF readers for the entire shop! Use code: HOLLYDAYS20 for 20% off! Code should be live today [it may not go live until later this afternoon/evening] but it will be good for up to one week. 🙂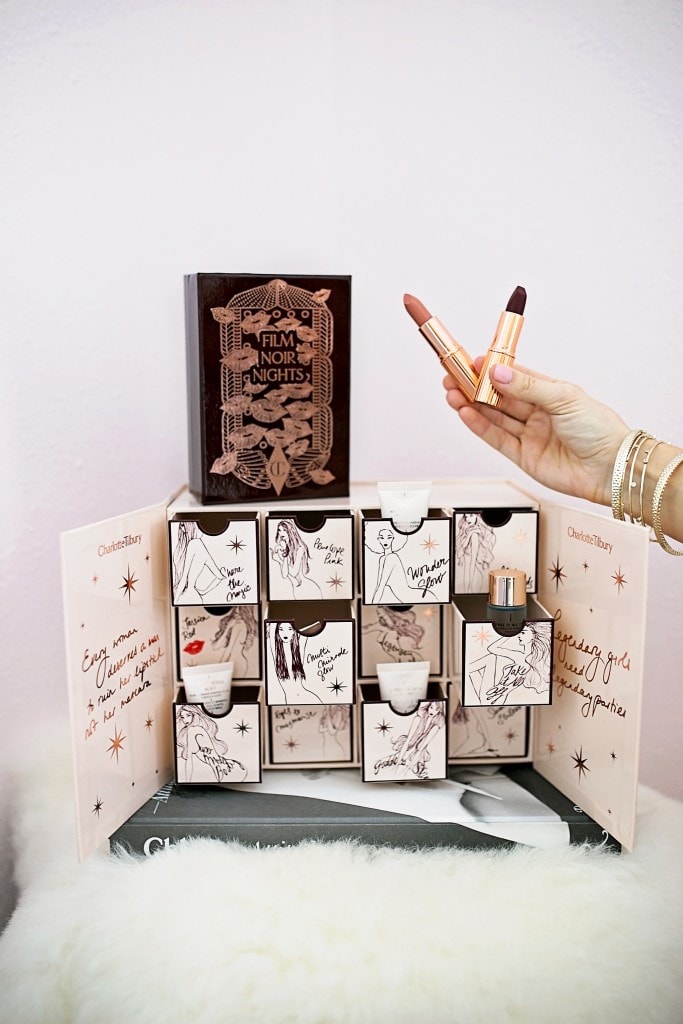 For The Beauty Lover
I had to save the best for last 😉 and maybe I'm biased being a beauty lover, but this is so exciting. One of my photographers, Angie, never really comments on the beauty products we shoot and she wouldn't stop talking about this! haha. She kept saying how amazing it was and I thought, "Hmmmm…maybe I know exactly what to get you this year!" *wink wink*
Charlotte Tilbury is a beauty brand I started to use this year and I first took the plunge with their lipsticks after my girlfriend Ashley called me telling me I haaaadddd to buy a tube. I think a lot of beauty brands can fall into one of two categories:
1. More affordable, but too pigmented and it can all look a bit too much if you aren't extremely careful with application.
2. Overpriced, and you look like you aren't wearing any makeup at all! Why do I pay $40 for a lipstick that barely shows up more than a drugstore gloss?!
Charlotte Tilbury breaks both of those norms with a really luxurious line that provides coverage and pigmentation, while not looking like you're wearing a night look to the office. I like to think of it as the Kate Middleton of makeup, not overdone, your skin looks well-cared for, but people know you put on eyeliner. This holiday season she has two different gift sets I love at different price points for whatever you may be browsing for.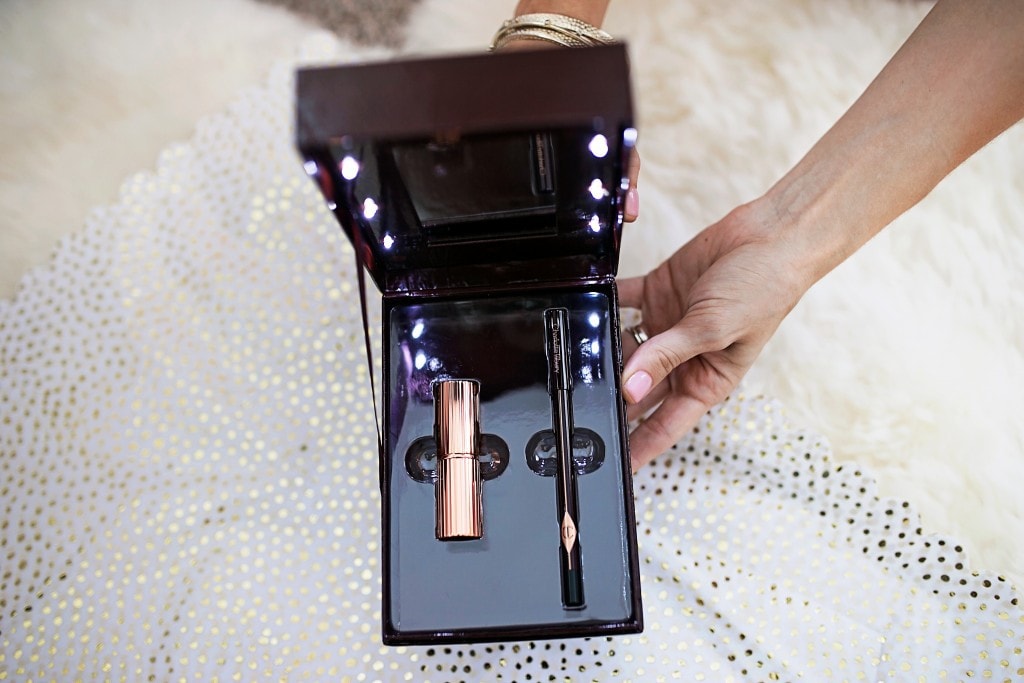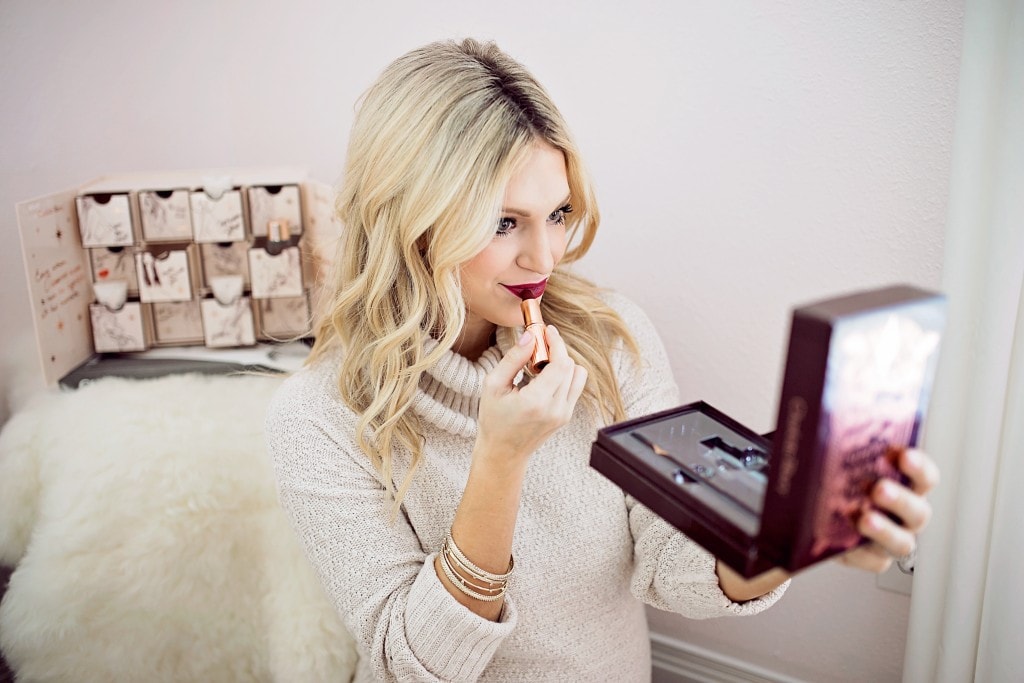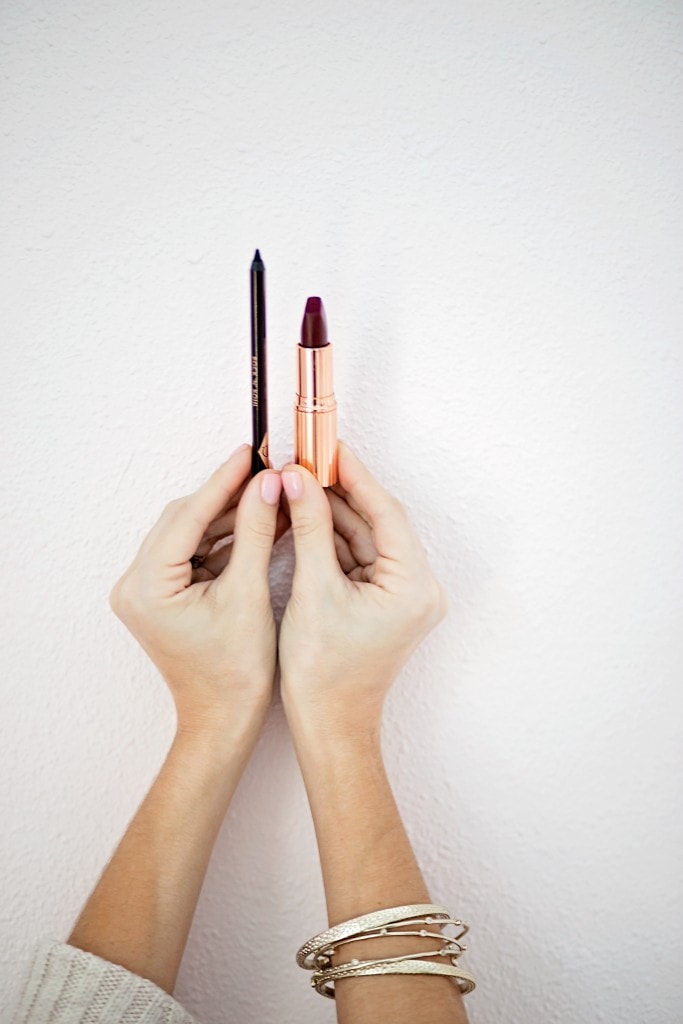 First up is Film Noir Nights. This is a really fun gift under $50 for a girl in your life that likes to make bold statements whether it's with a smoky eye or a deep red lip! Even though it looks dark in the tube, you can see with application that it has a really nice, berry shade! So whether your girlfriend is a fair beauty or has a stunning deep skin tone, she can rock this red. The box lights up, so it's a fun gift to keep on her vanity even after she has taken the eyeliner and lipstick out.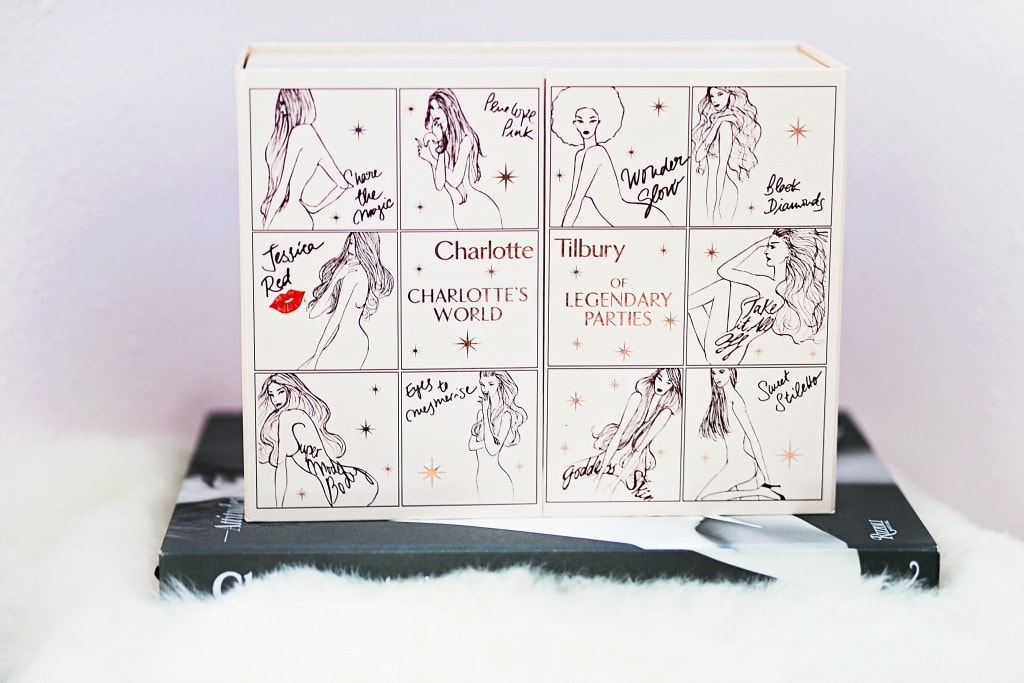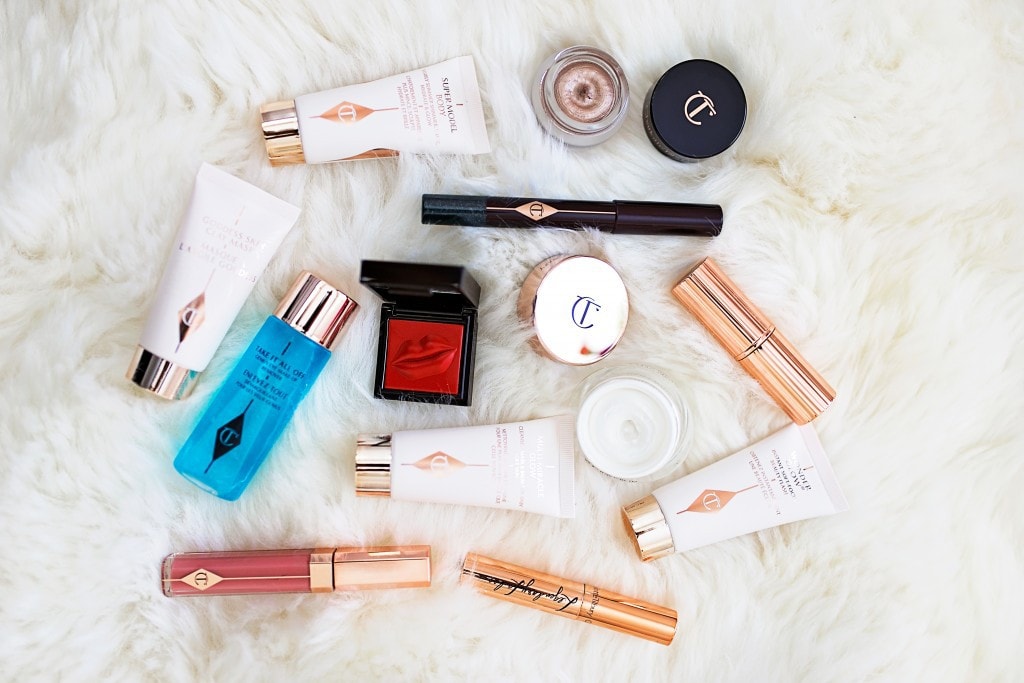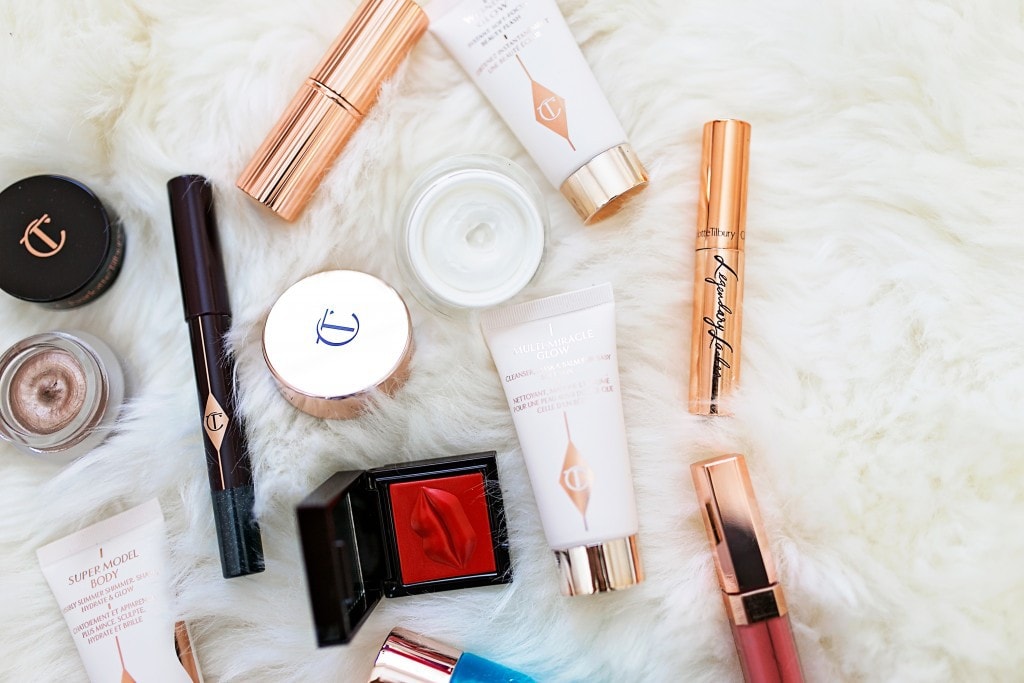 The Holiday Advent Calendar is my pick if you are shopping for your daughter, granddaughter, mother, sister or girlfriend. This is the product my photographer was freaking out over! Holiday advent calendars are a sweet way to count down to the holidays, but normally you get extremely small sample sizes and it feels a bit more like clutter than a useful gift. This includes 12 of her most popular products and while they are considered sample size, you actually receive 5 full-size products! If I were to go to the mall and buy 5 full-size products I'd spend the same amount [maybe more] that this advent calendar is, yet you're also getting 7 more products that are well-sized too. I know they are considered sample size, but I don't think those that made this calender have ever seen a makeup sample, and I'm not about to tell them that. Traditionally, samples last a use or two, max. The other 7 products have enough in them to last you a month!
As I get older my mom tells me she really struggles to find me gifts because I truly don't want anything! I'm so content, so she normally does one larger gift to call it a day, and this would fit in that category perfectly.

I hope this holiday gift set roundup was helpful as you shop for your loved ones this season! And no Dad, Santa doesn't visit me on December 5th, but I want to celebrate this season of giving and thinking of others as long as I possibly can! 😉

In collaboration with Charlotte Tilbury. All opinions are my own!