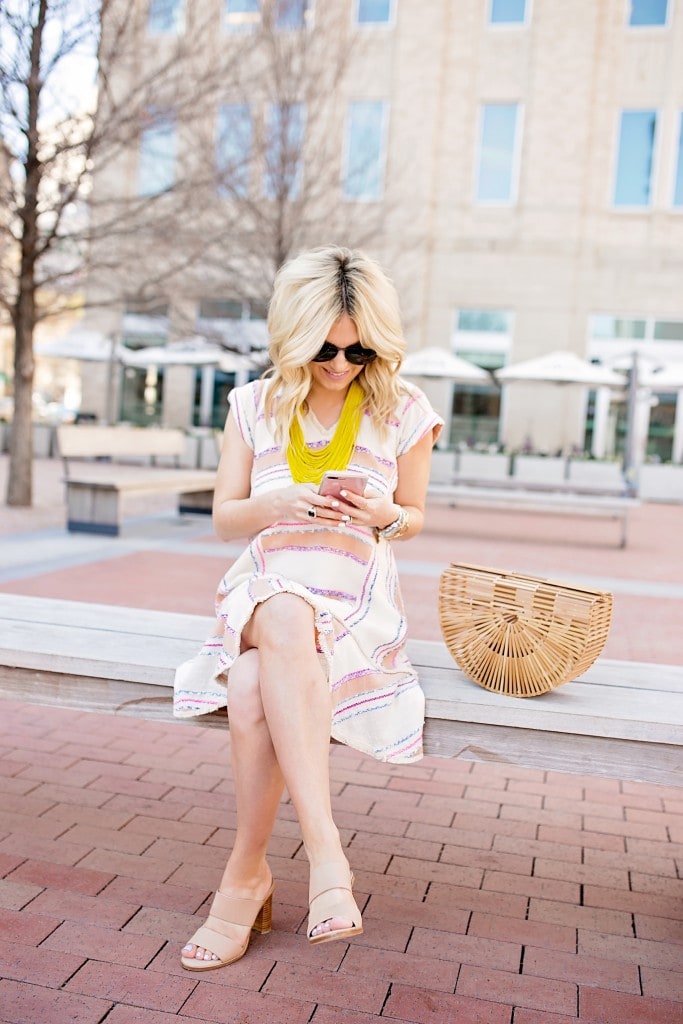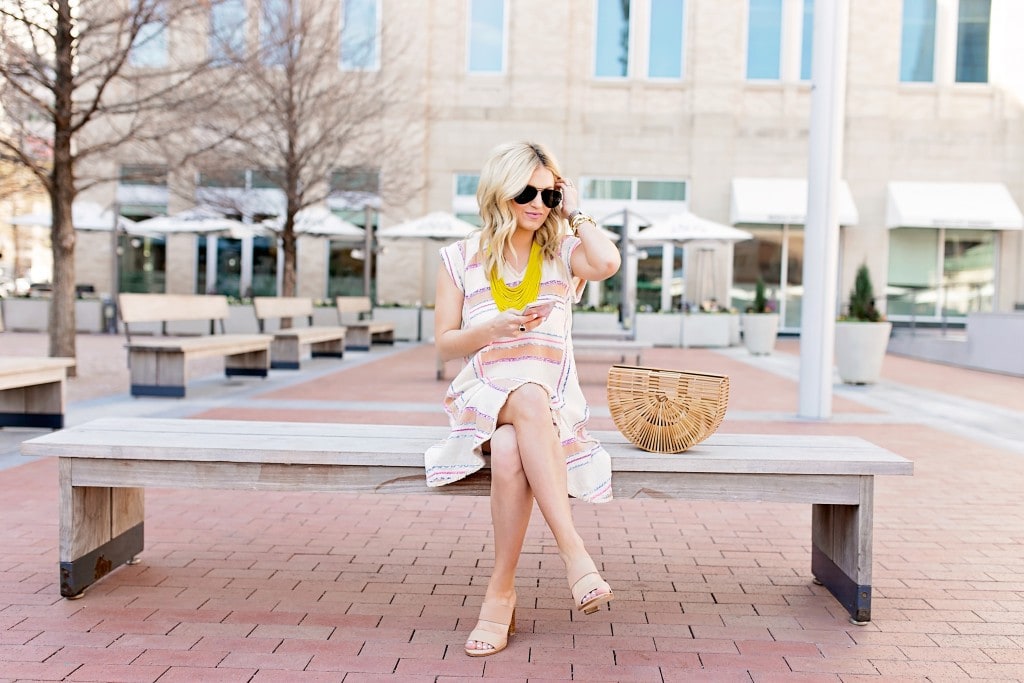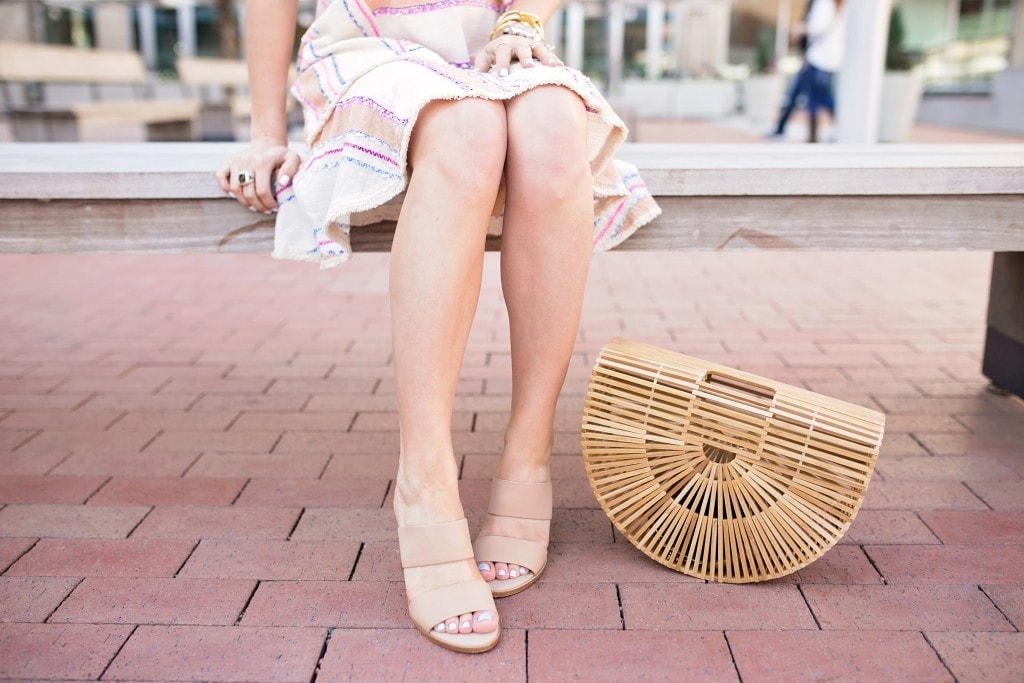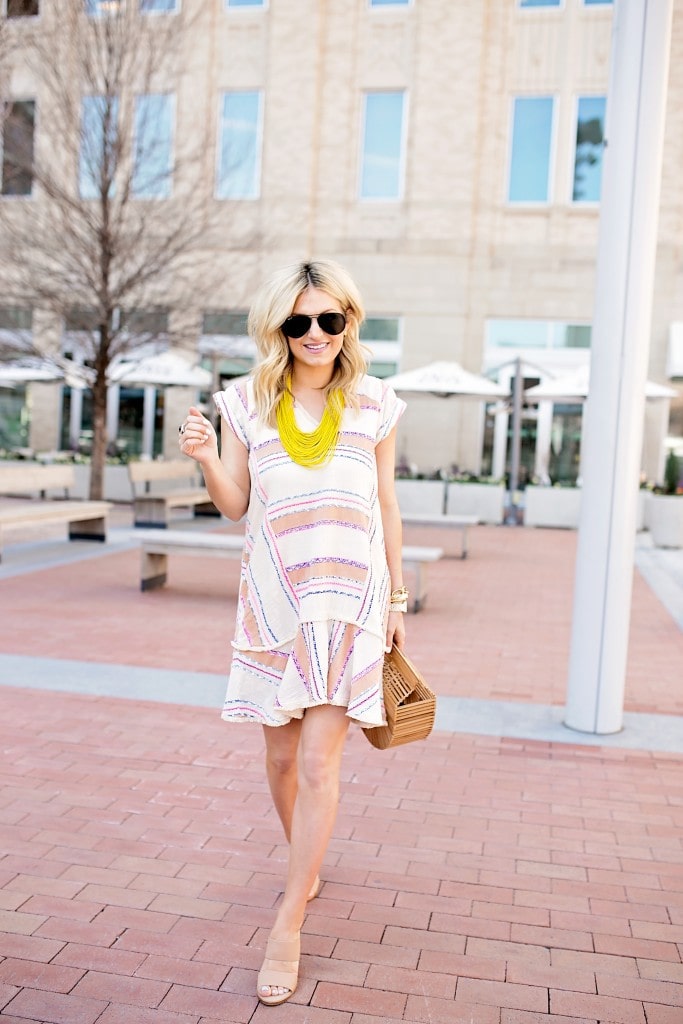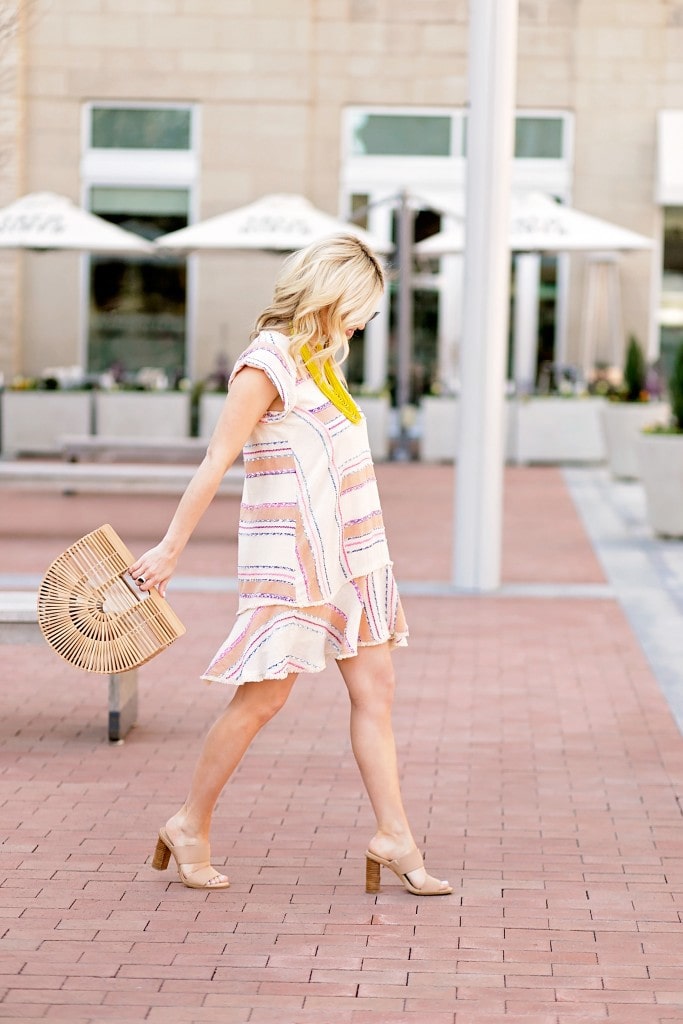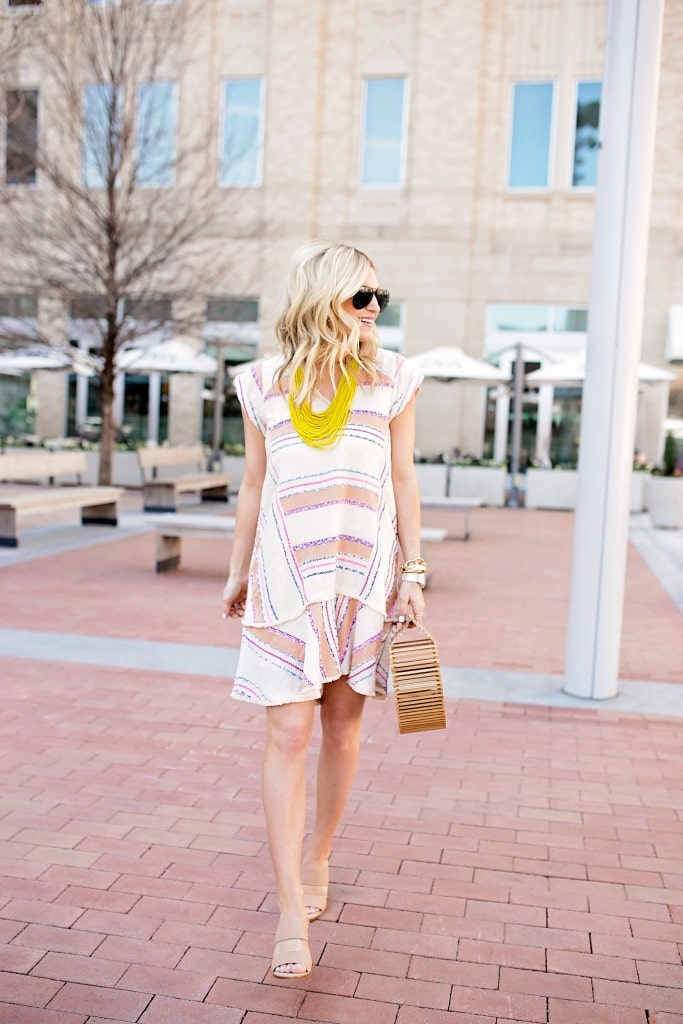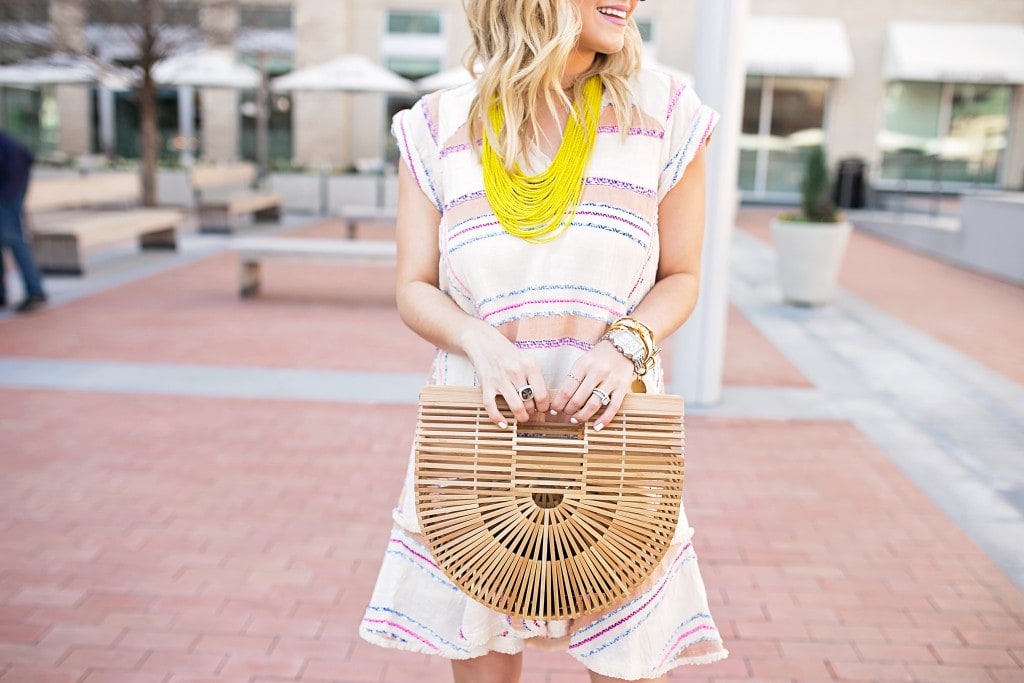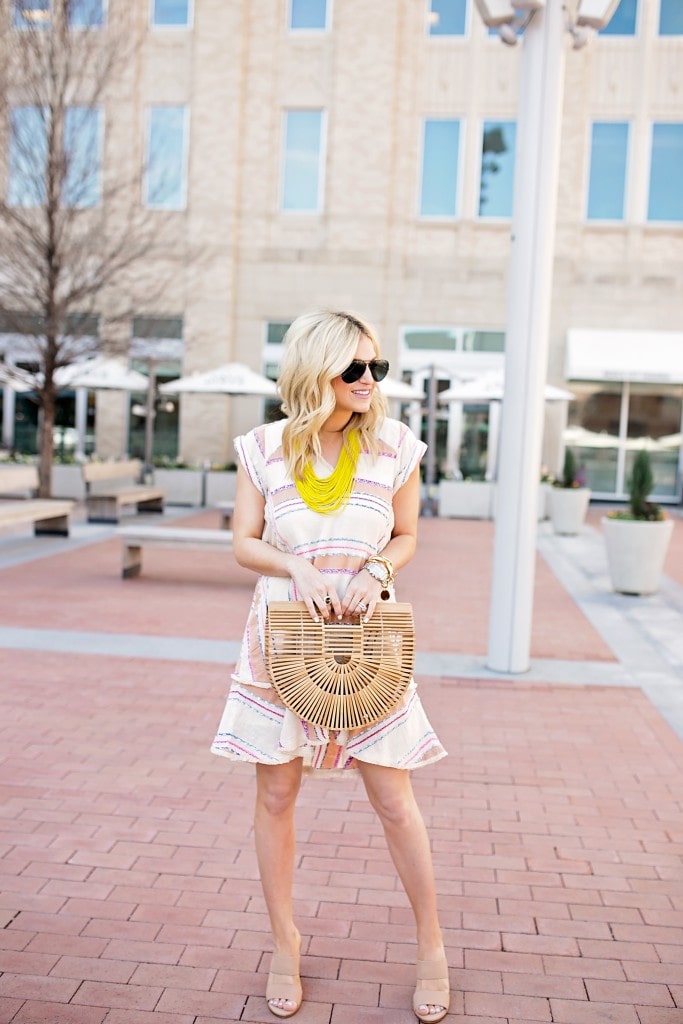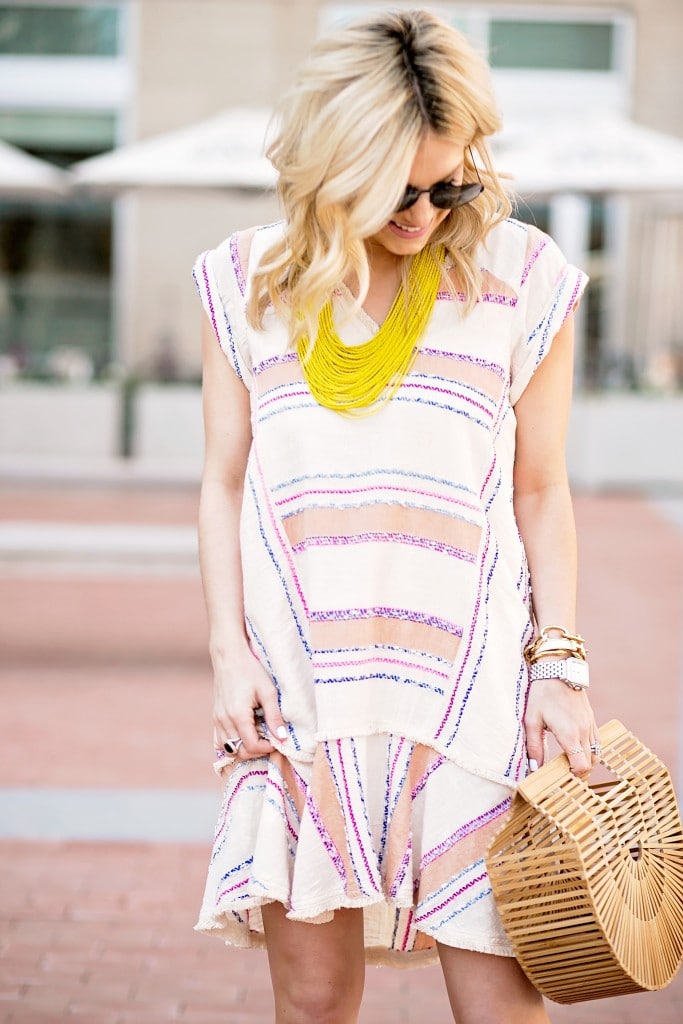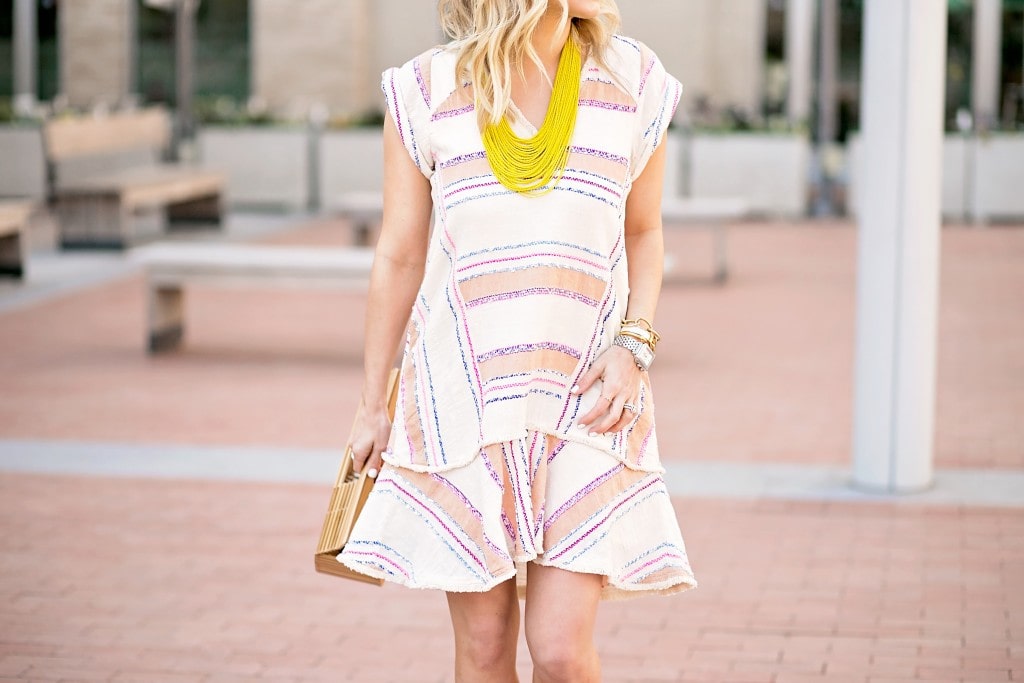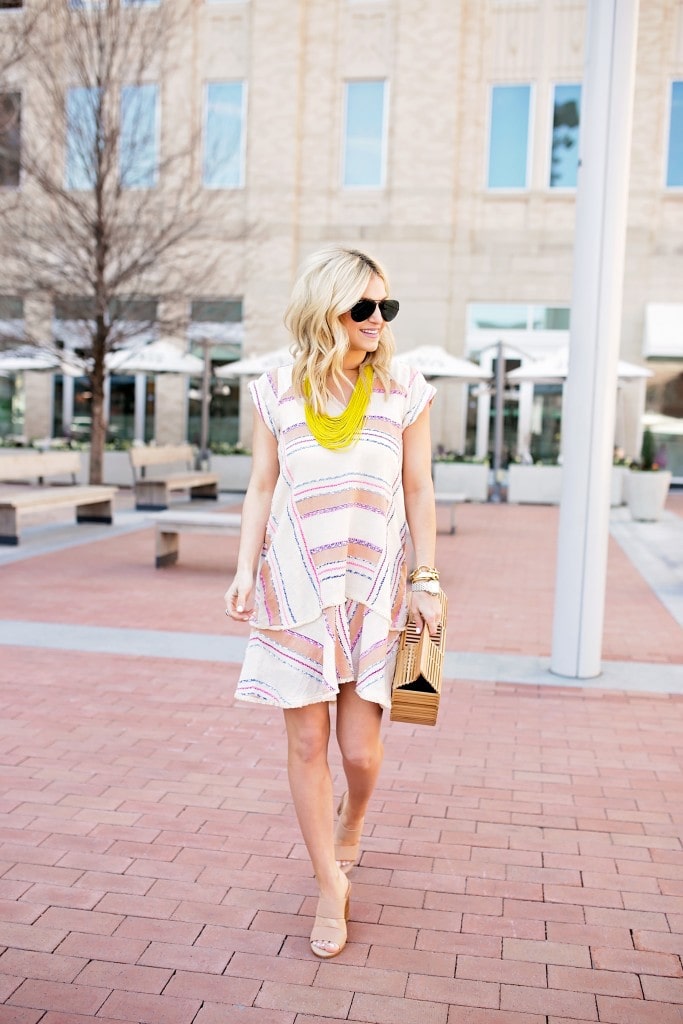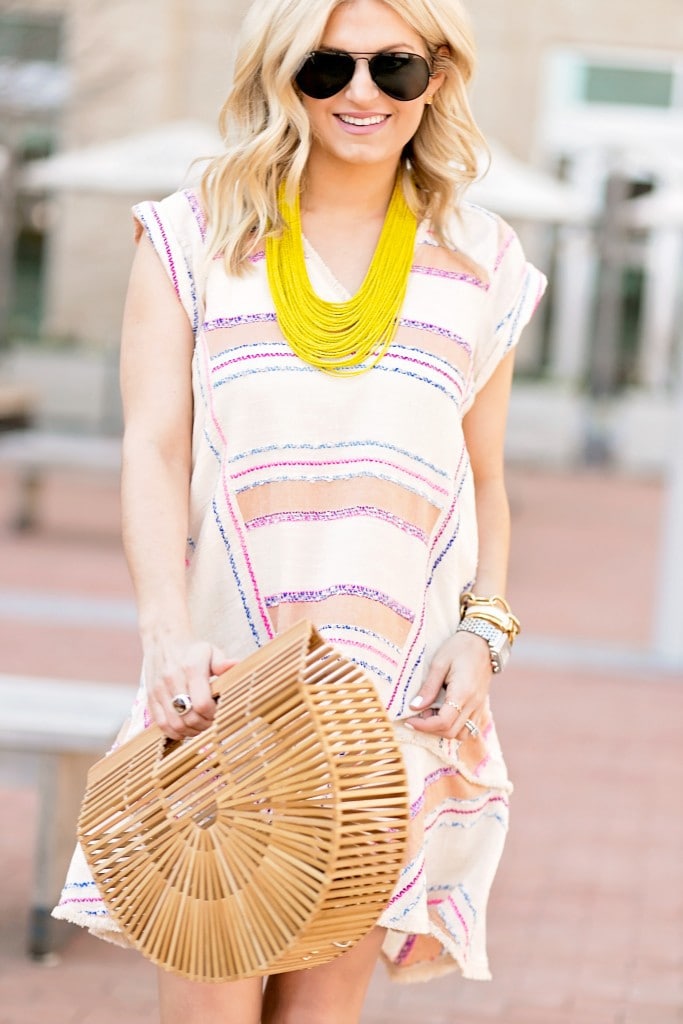 Dress: Anthropologie [went down one size!] | Shoes: Joie [I recommend going up half a size] | Bag: Cult Gaia | Necklace: Old Beehive, Similar, Similar | Sunglasses: Similar | Lipstick: Baci | Bracelet: Similar
Photography by: Angie Garcia
---
Let's chat trendy bags. I don't buy them.
When I see a bag, I want to be able to wear it a million different ways. Clutches or "party bags" as I like to call them, just never seem practical to me. [Says the girl who owns enough lipstick to stock every sorority house in the country…]
But back to practicality in bags. Leopard and pink, they all are practical to me. A bag that can only be carried with the right outfit and by the handle? Never.
But, I made an exception with the Cult Gaia Bag. I stalked this bag on my instagram feed for an entire year before committing. I saw so many girls carry this on their vacations, date nights and weekend events. I screenshotted, saved to cart and added a bookmark page on my laptop. Then it sold out. I think that's always the true test if you want something. If you love something set it free and it will come back to you sorta deal! Let a product sell out and if you still want it, you know you need it. 😉
Well, this bag finally came back in stock a few weeks ago and I ordered it so quickly! And now I'm eating my words on trendy party bags. This bag goes with everything and carries quite a bit! I won't even lie, I've thrown a diaper and pack of wipes in it, too. haha!
I ordered mine from a different site that no longer sells it, so when asked if you should order the small or large I'm a bit at a loss. The site I ordered mine from actually has measurements in between the small and large, but it's closest to the large sizing after checking.
So now I'm eating my words, styling this bag and realizing that some outfits are just too special for a special, practical tote bag!