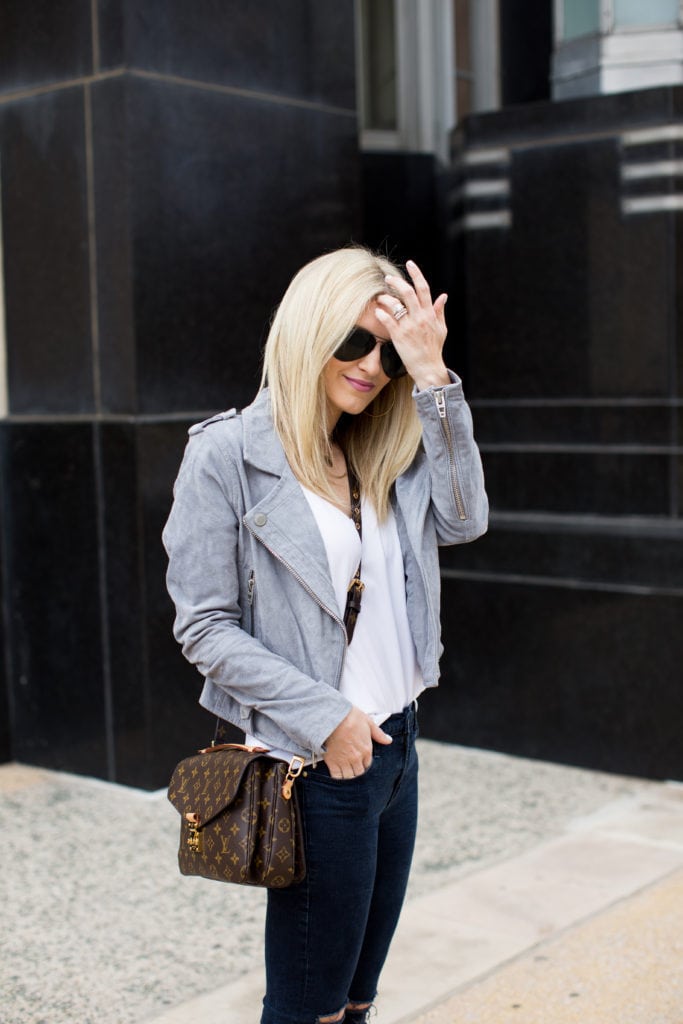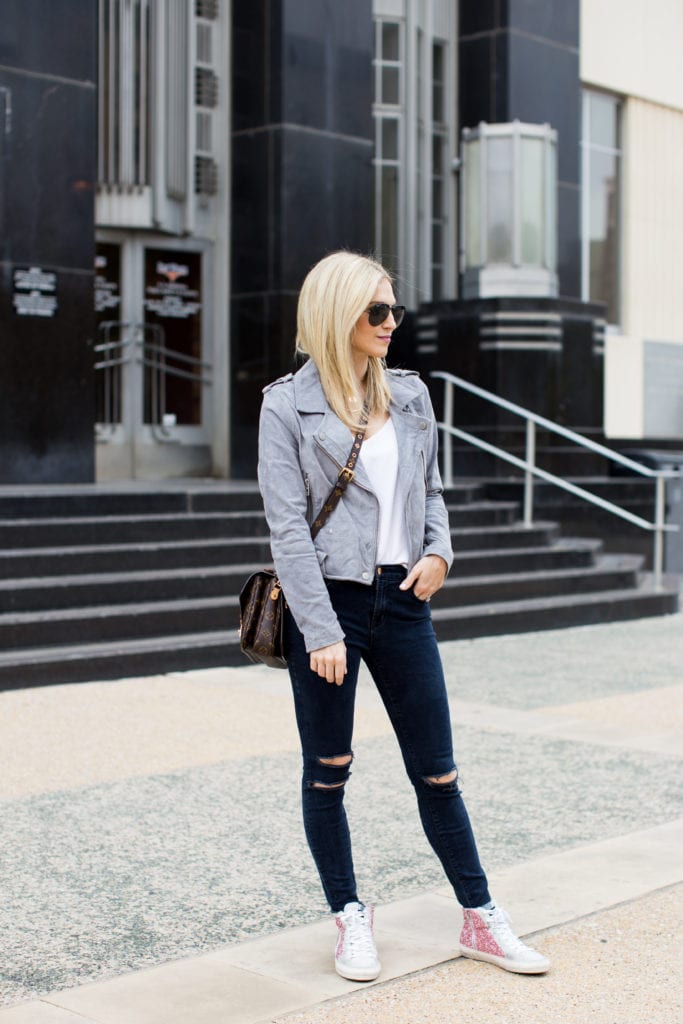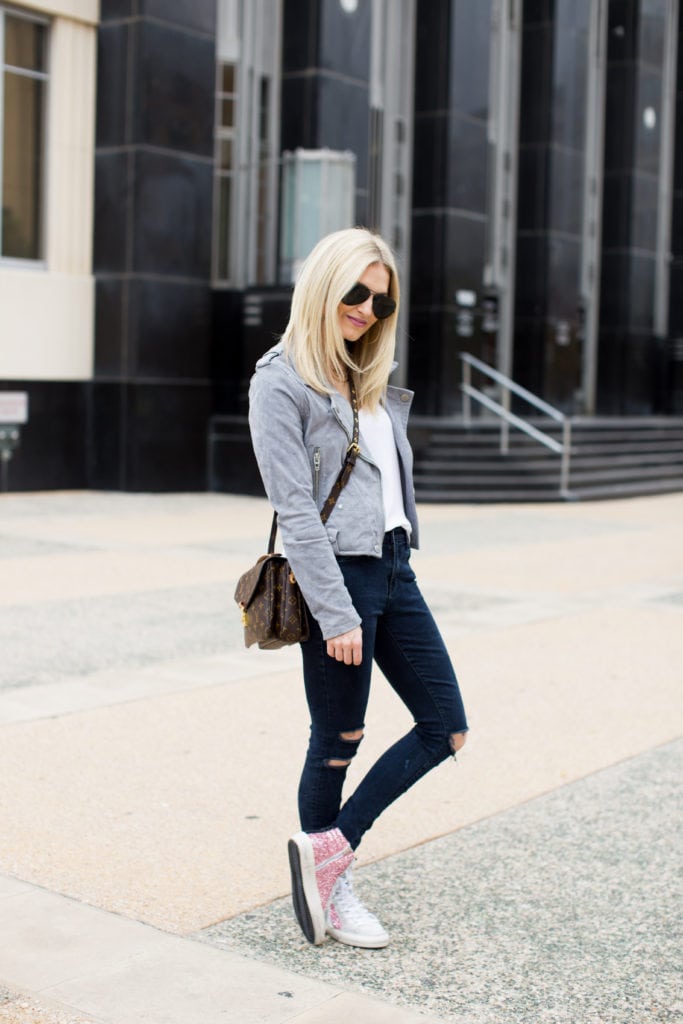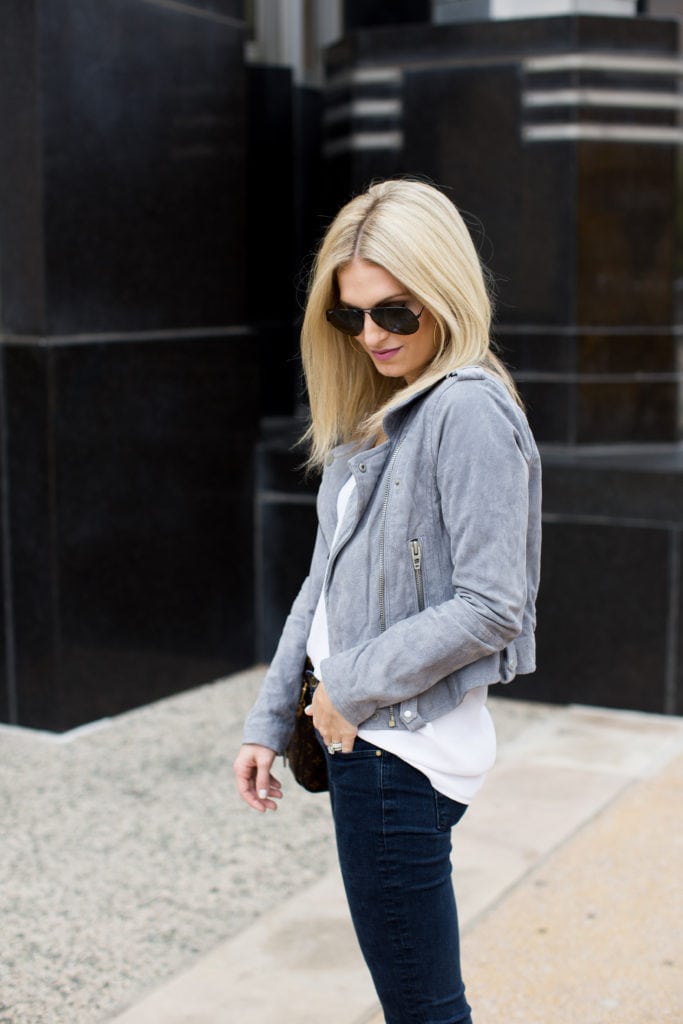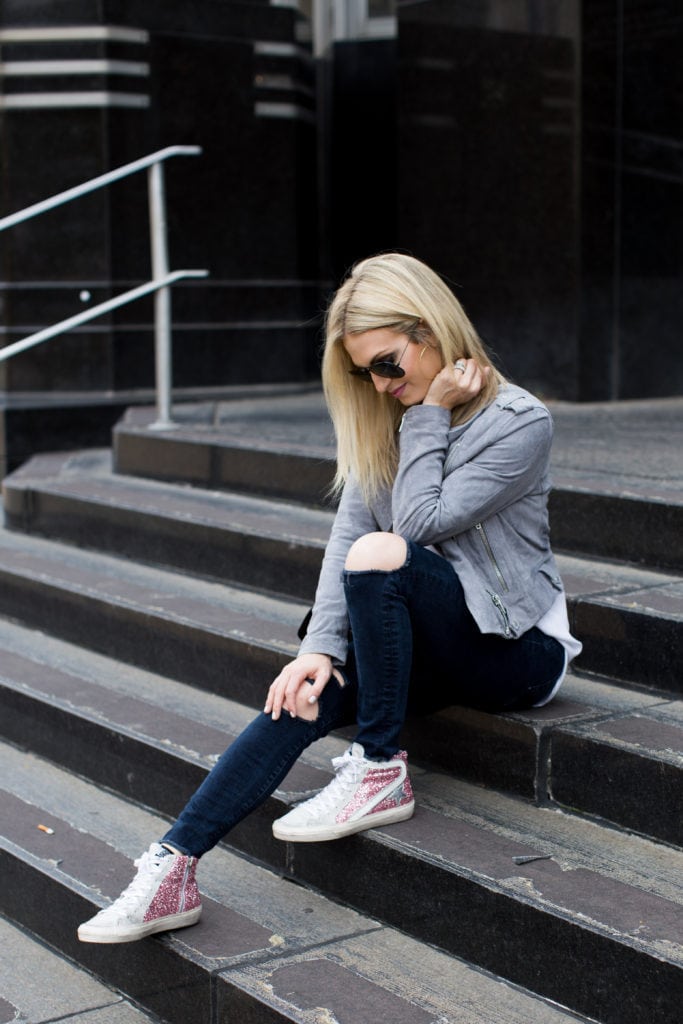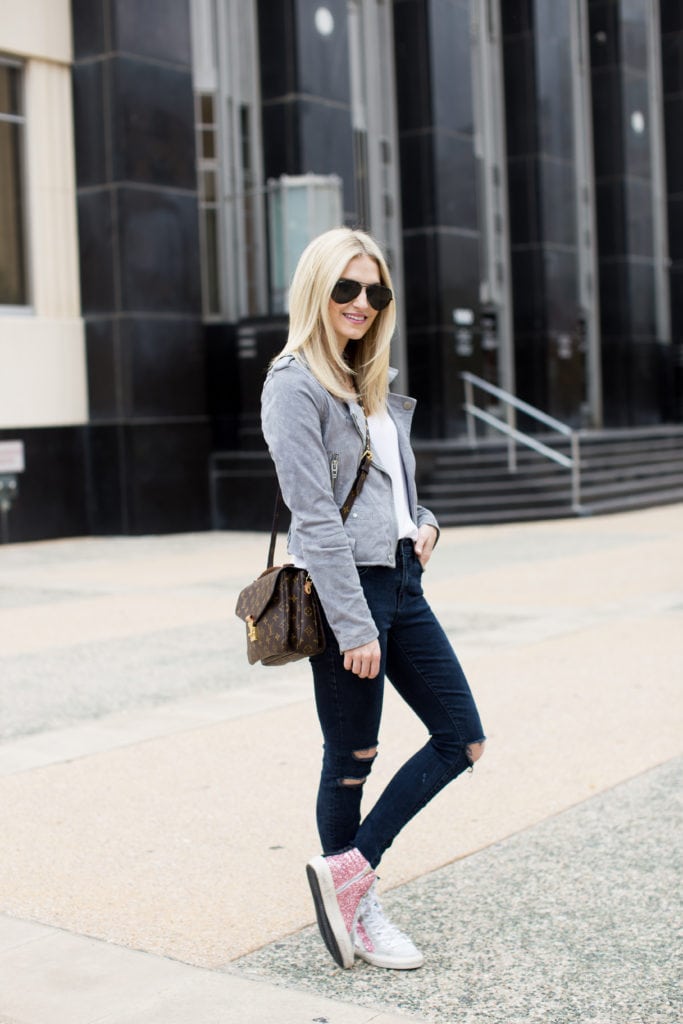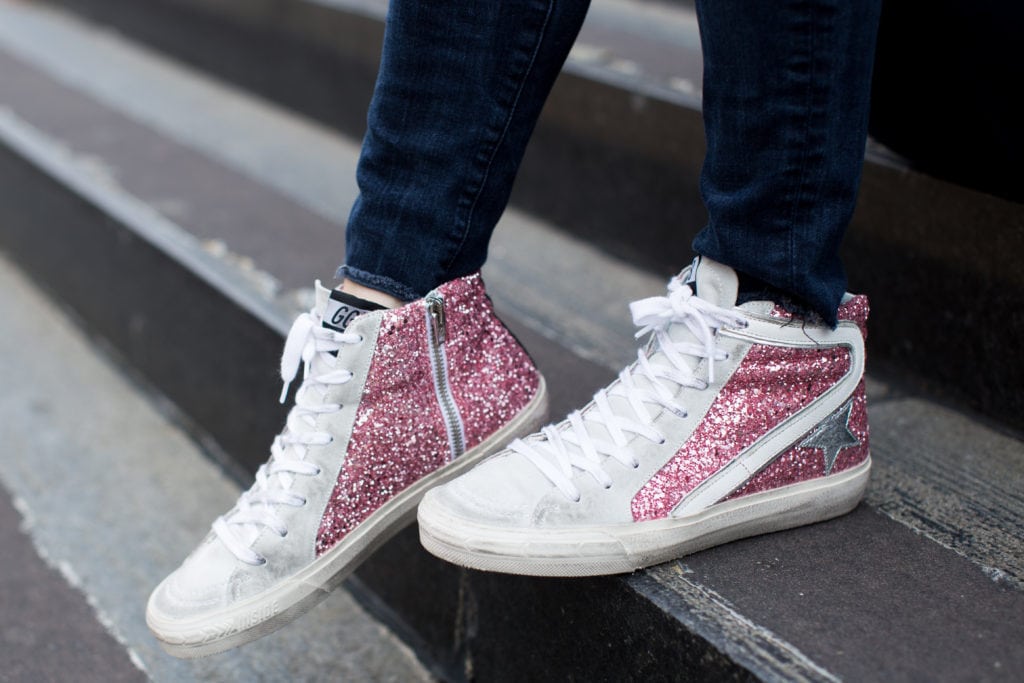 Jacket: Nordstrom [this is the exact jacket, just a lighter shade from last year], Love This Color | Tank: Old, Similar | Sneakers: Golden Goose, Similar | Jeans: Shopbop | Sunglasses: Ray Ban | Bag: LV, Similar | Earrings: Moon & Lola [c/o] | Necklaces: Etsy, Etsy
Photography by: Rebecca Dale Adler
---
When I threw this outfit on the other week I looked in the mirror and thought, "What?! I look cool?! This is a change!"
No, seriously. I said that. And that is how we all know I am not a "cool" person by any standard of the imagination. Not sure if my homebody nature or full DVR of Hallmark movies gave that one away…
So naturally, I had to blog this minor and all the while significant look. This is seriously the easiest, no-fuss outfit around and yet you feel very Gigi Hadid- if that's a thing.
Sidenote, has anyone tried her Maybelline makeup line? I ran to Ulta last week to try it and it had all been taken with only eyeshadow crumbs left. You'd have thought monkeys broke in the store. I guess if you snooze, you lose.
But speaking of makeup, I'm hosting an event on Saturday at Neiman Marcus Northpark and I would love to meet you all! Here are the details: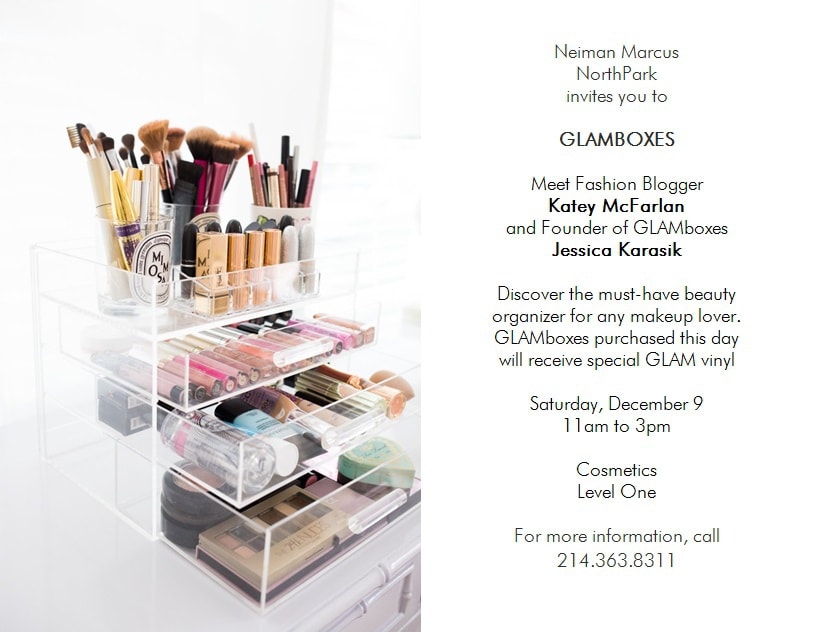 GLAMboxes is at Neiman Marcus now and you can purchase their GLAMboards for the holidays. They have these really fabulous vinyls you can top your GLAMboard with if you please. I'll be there from 11-1, so be sure to stop by and say, "Hi!" as you know I adore meeting you all.
I hope to see you there!