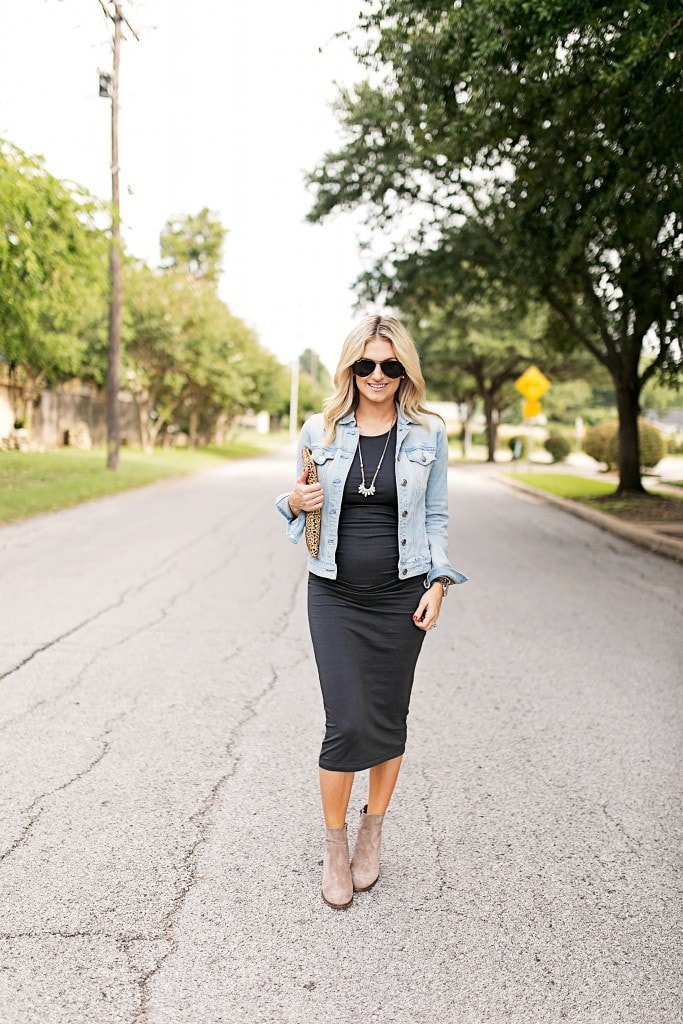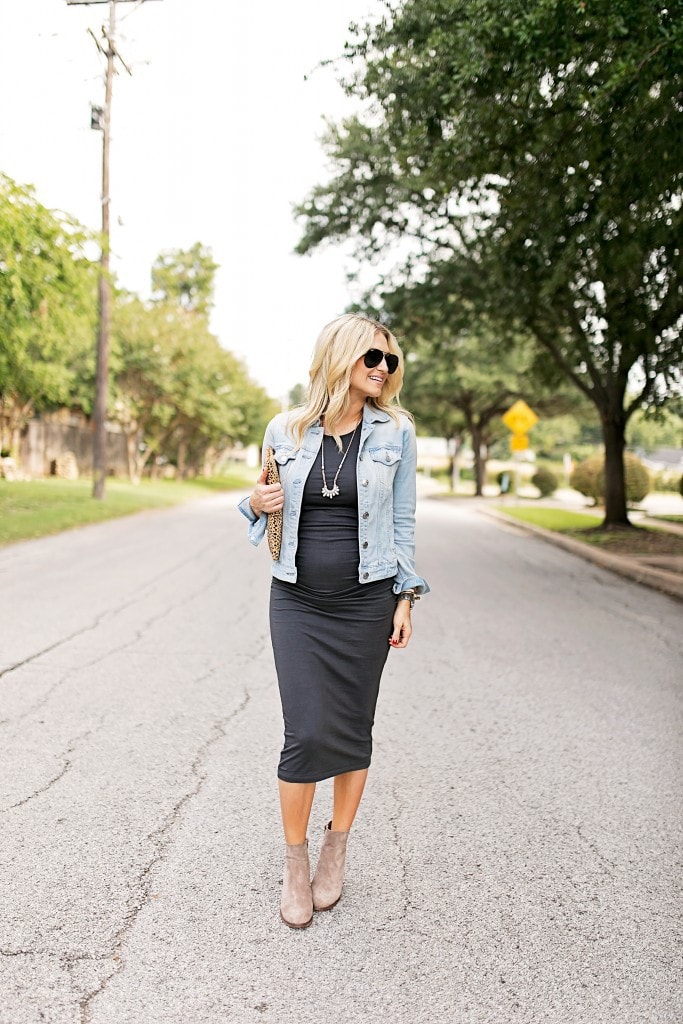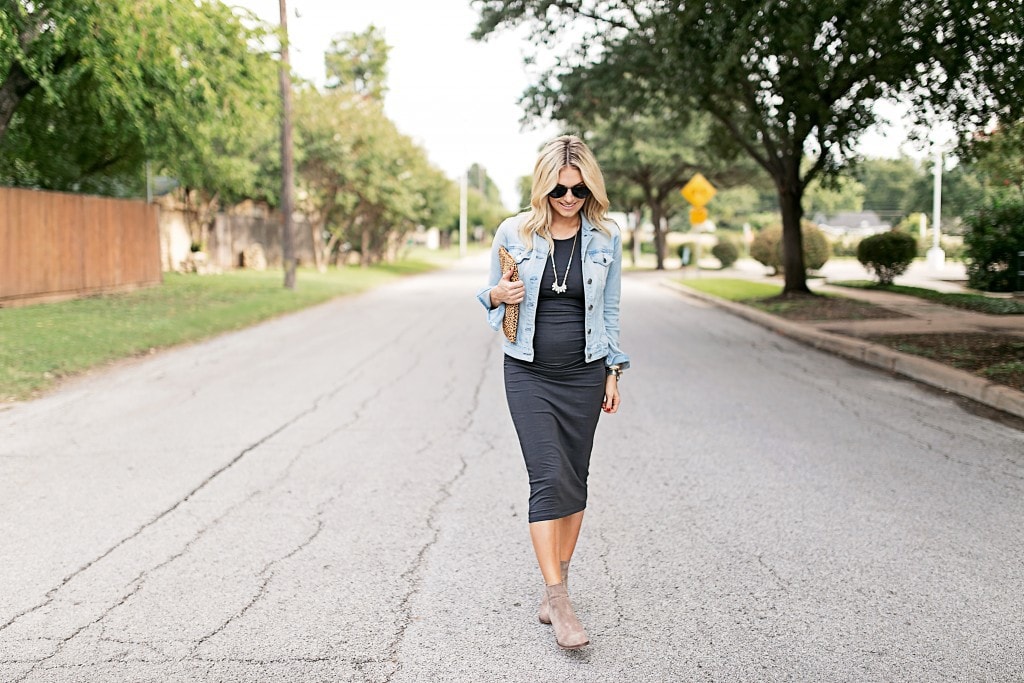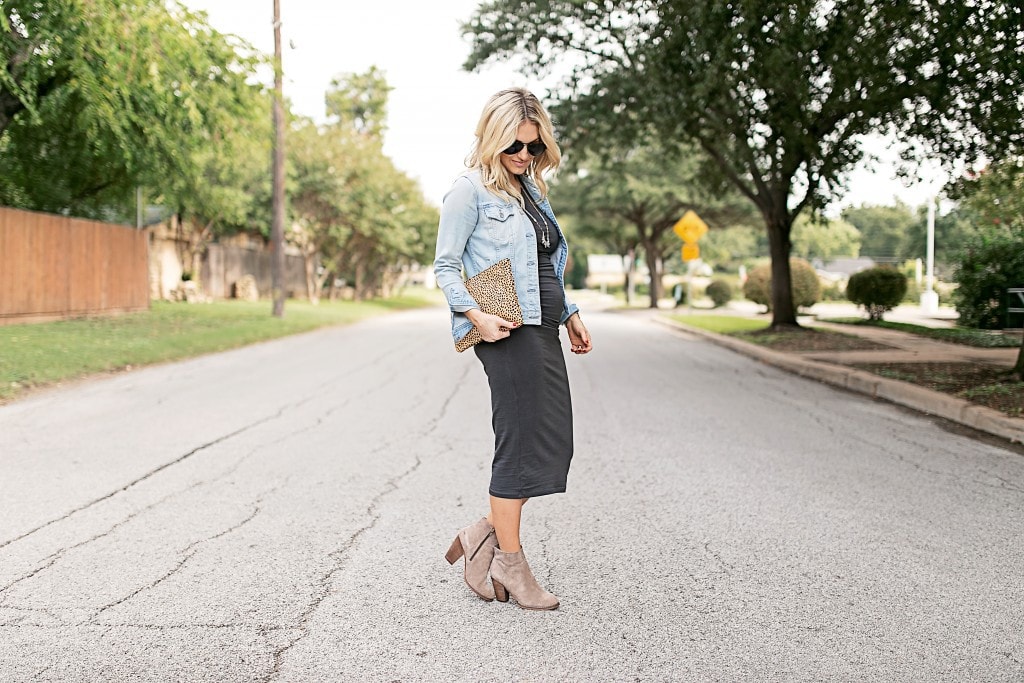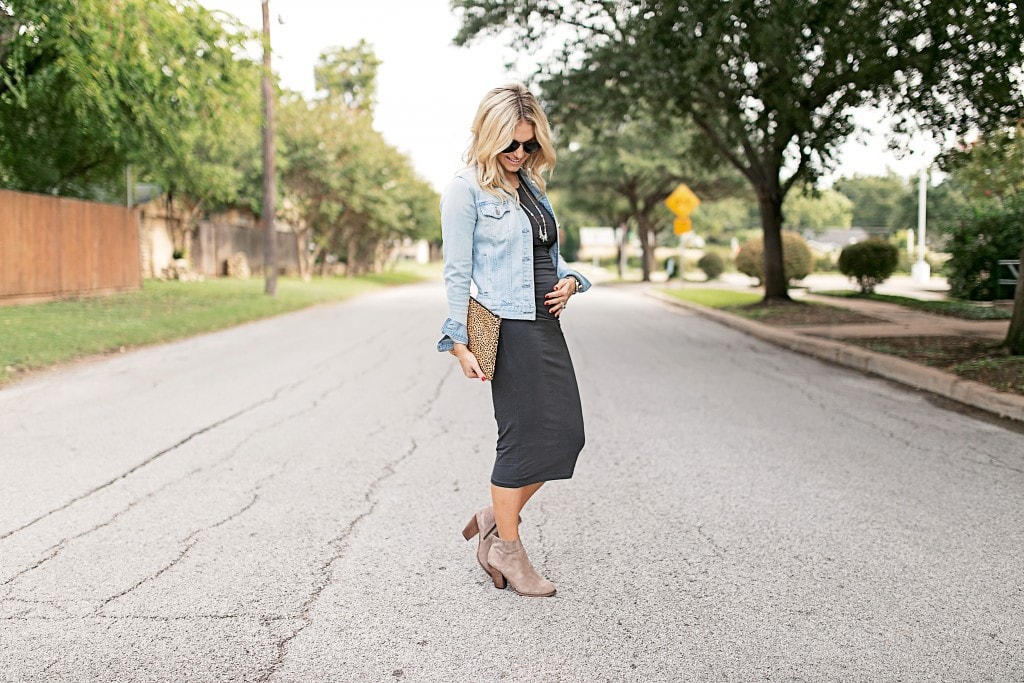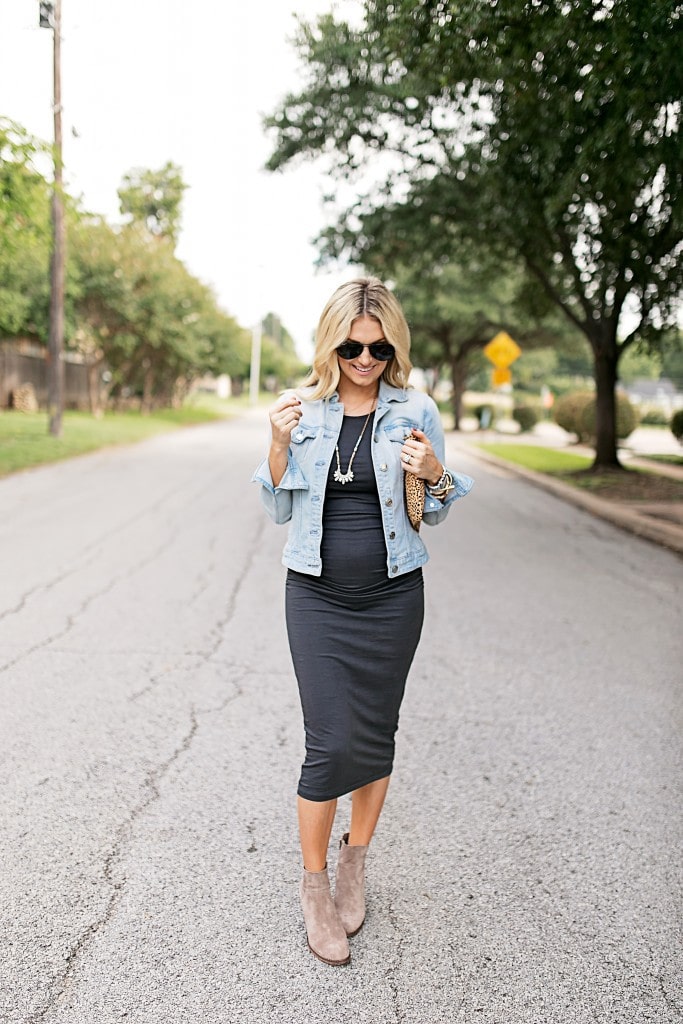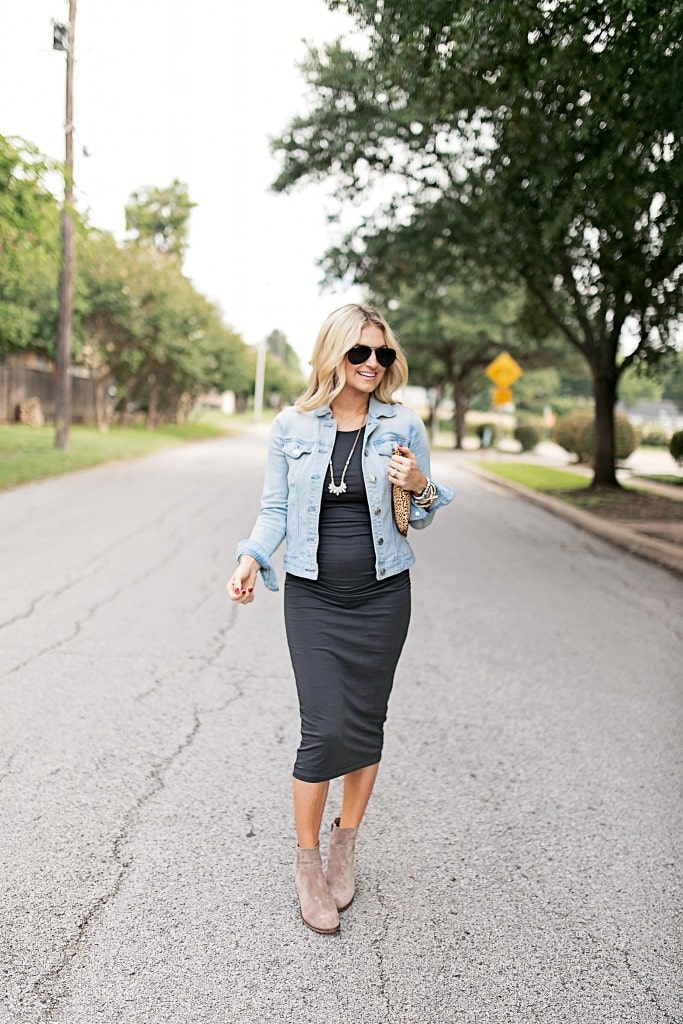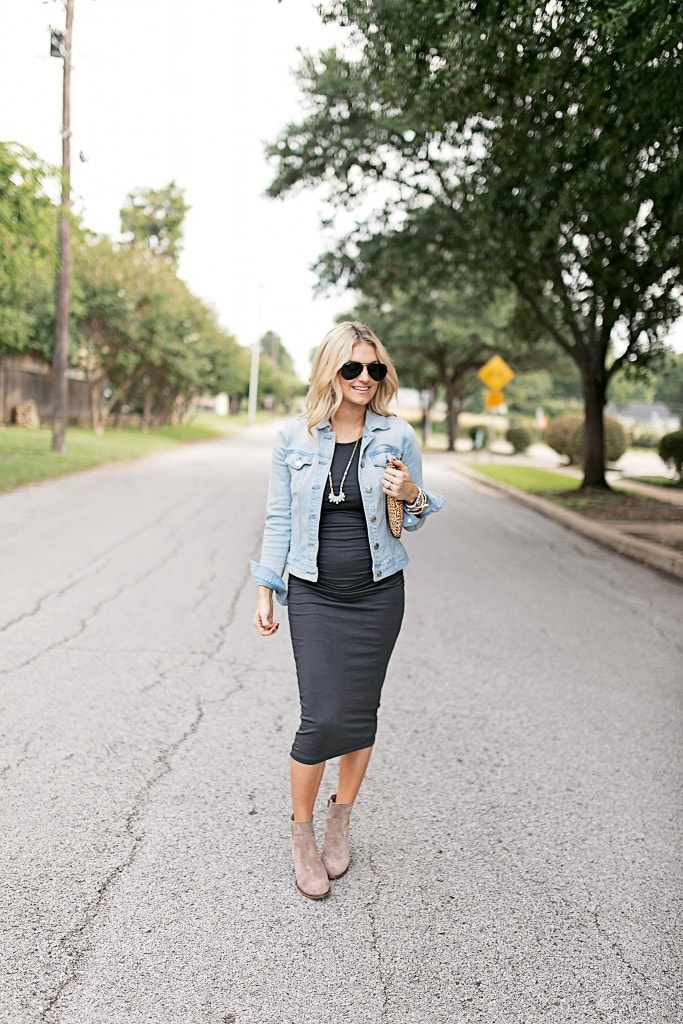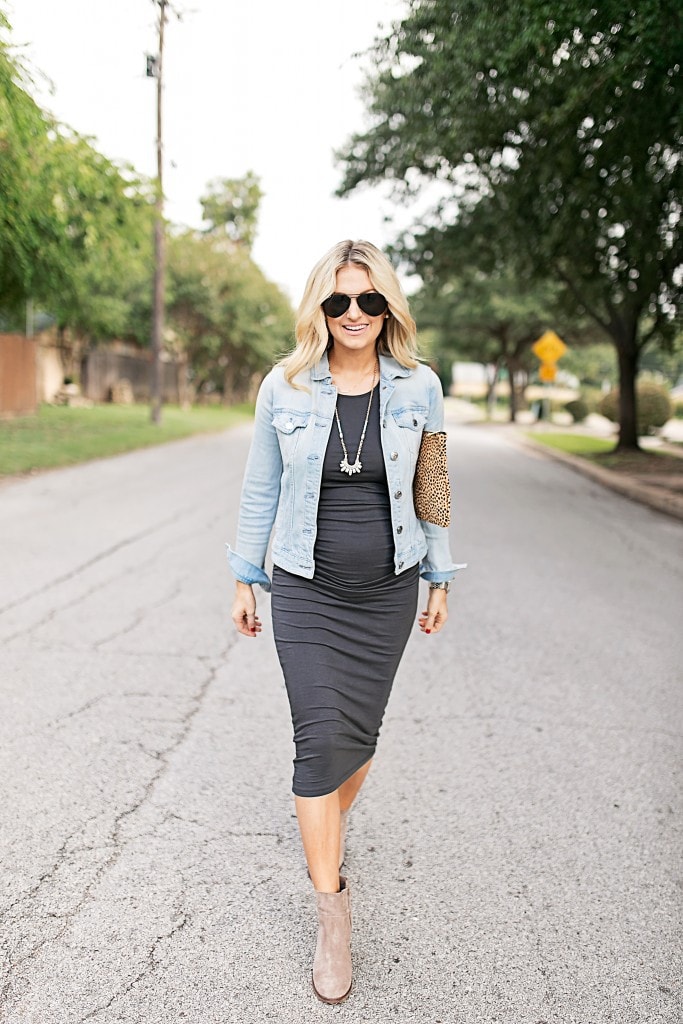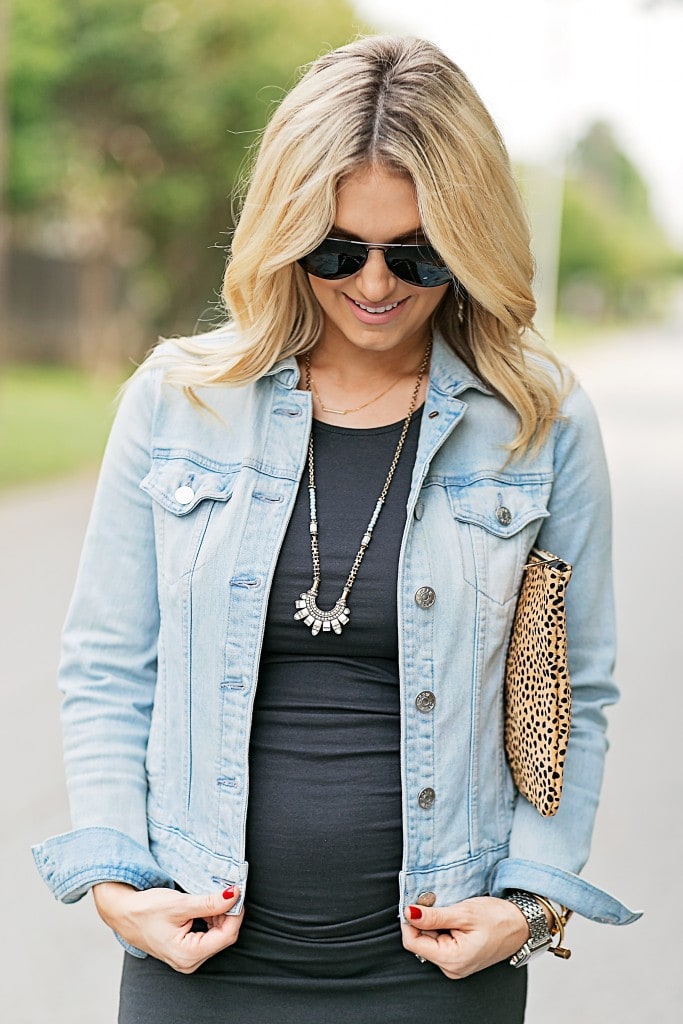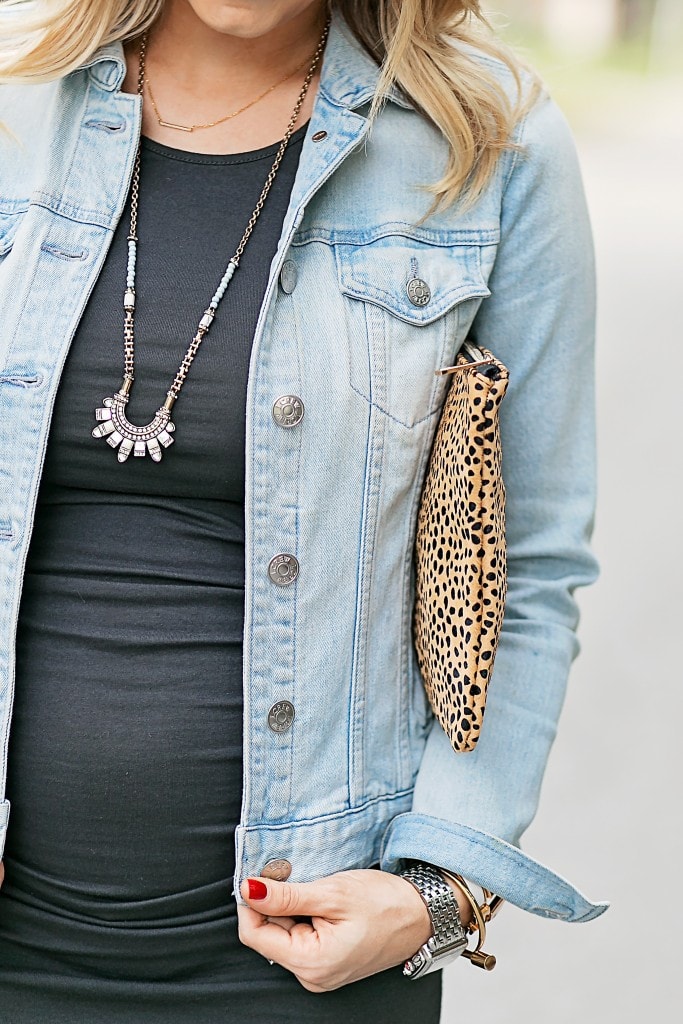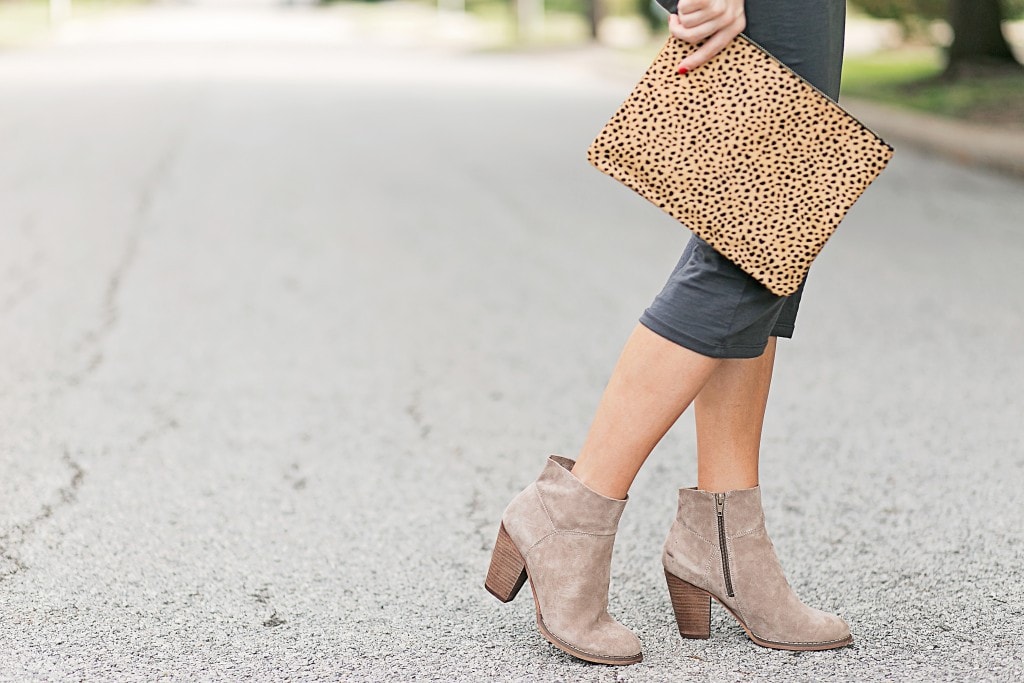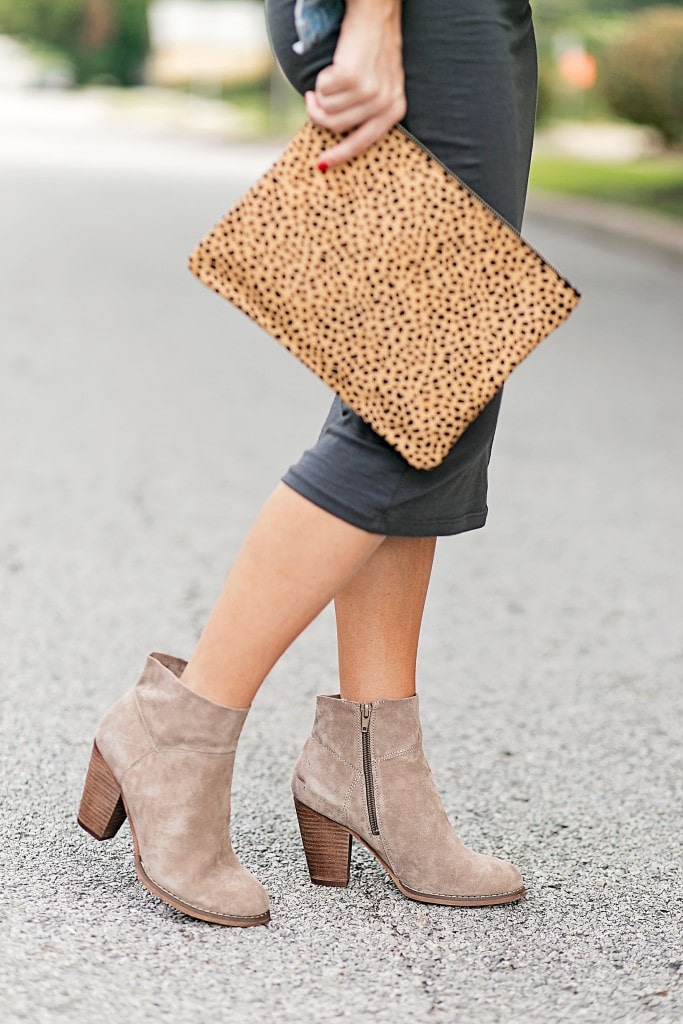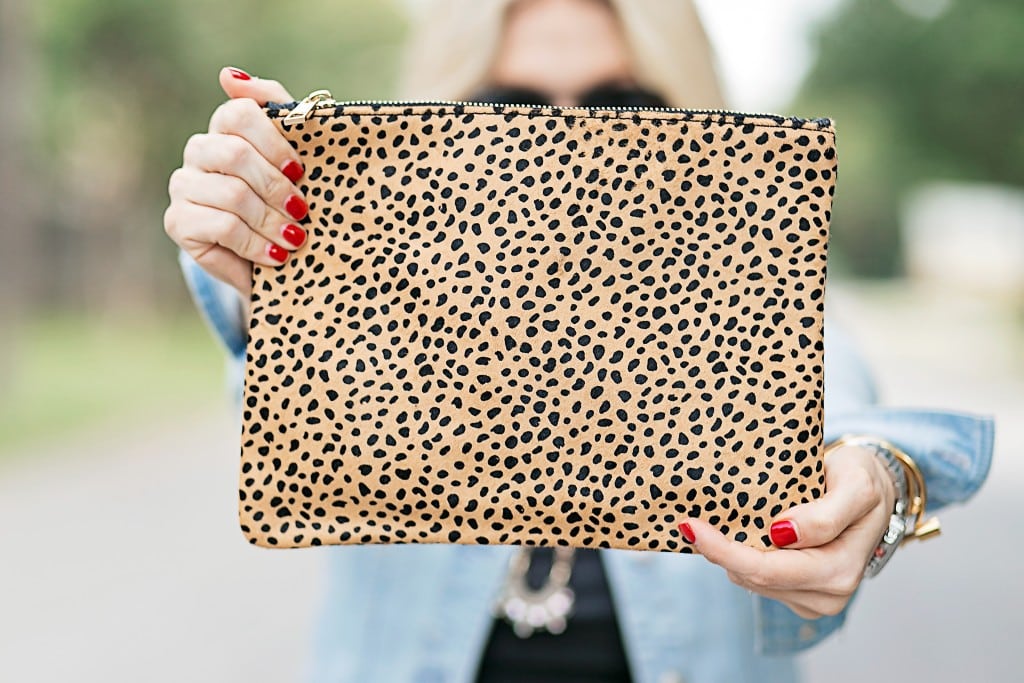 Dress: Nordstrom [TTS, wearing size S] | Jacket: Similar | Booties: Sole Society  [run large, go down a half size!] [c/o] | Bag: Sole Society [c/o] | Necklace: Sole Society [c/o] | Sunglasses: Similar Size | Bar Necklace: Moon & Lola [c/o] | Lipstick: Blankety
Photography by: Angie Garcia
---
Let's talk something we probably all have differing opinions on, and don't worry it's not about this year's election! I'm talkin' fitted dresses.
Fitted dresses can be intimidating to some, because hello we don't want to look like we spray painted our clothing on. But when you find the right one with the perfect material and fit it automatically becomes your favorite dress. For me, I want a fitted dress to feel breathable, livable and comfortable all while giving me an extra boost of confidence. The perfect fitted dress blends together femininity and function.
 I had this dress before I got pregnant and it was one of the only things I loved to wear that was fitted. I don't love fitted clothing but something about the ruching on the side of this dress makes it so flattering. I wore it to a girls' night with my girlfriends Taylor and Casey and I felt like I was crazy I didn't own more of these. And now that I'm over halfway through my pregnancy it is a dress I live in at least 3 times a week! Side note, I'm wearing it AGAIN today. It slims, accentuates the bump and feels so comfortable all at the same time. It seriously never wrinkles. I get a lot of e-mails from moms of young toddlers asking what are some options for them to "dress up" while running errands but still be functional to pick up their child/be prepared for spills. This dress is totally it! We went and picked pumpkins in this dress, I spilt hot chocolate on it and I still wore it the next day without it looking like I'd even worn it prior.
If you're a mom, a girl-on-the-go, a college girl wanting something that doesn't feel "forced" for weekends or just a girl that wants something incredibly flattering, I can't recommend it enough. I am wearing this dress in the color oxide and I also plan on purchasing the black and nocturnal as well. Because when you find a good thing, why mix it up too much? 😉
I paired it with these Sole Society booties that are under $90 and their dupe clutch that I can't stop running my mouth about. These booties run a little larger so be sure to go down half a size! To lengthen my torso I added this Sole Society statement necklace and a little jean jacket for the cooler weather.
Lastly, I always get questions about these sunglasses and while they are actually discontinued, I found these that are the same shape and size! 🙂
Here's a few things to peruse for your weekend reading:
1. The Best Sale of the Season
2. Photography Tips for Bloggers
4. Cookies That Must Be Made This Sunday
5. I Love Linked Bracelets and this is Perfect
I hope you have a happy weekend! I'm picking up a girlfriend from the airport today so we will be getting in lots of girl talk and shopping!

In partnership with Sole Society. All opinions are my own!