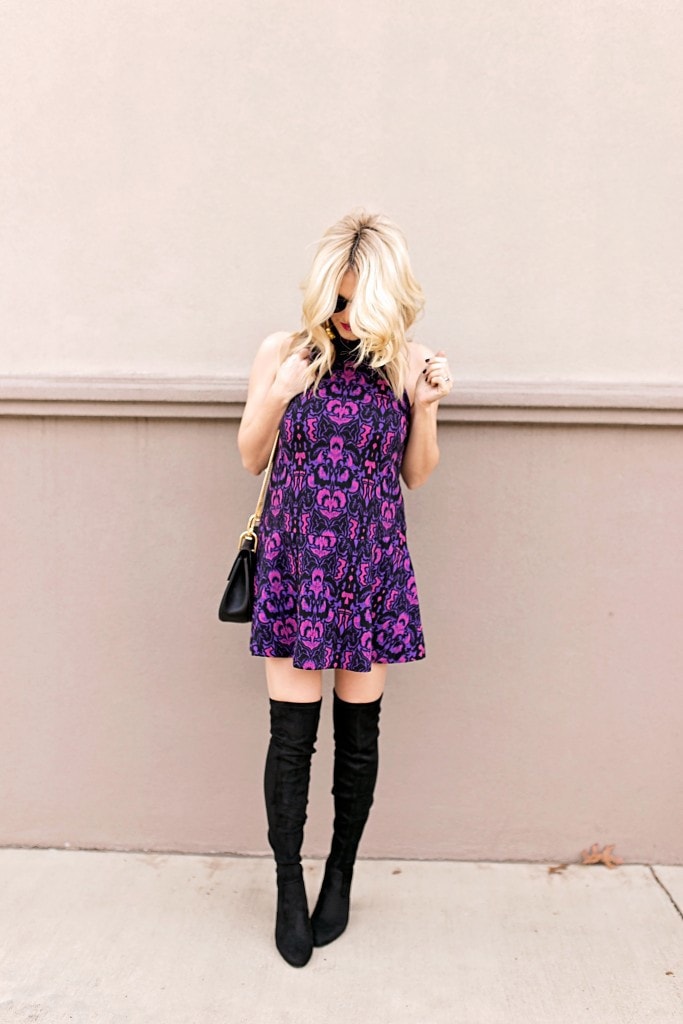 Maybe it's the fact I'm itching to get some sunshine or I simply miss wearing shorts, but I'm ready for spring! So in the spirit of buy now, wear later, I picked up this pink and purple frock knowing it would make me feel like spring was around the corner! To style it in winter I threw on OTK boots under $100 [you can also add tights] and a jacket. From dry winter skin to a skin tone that hasn't see a drop of sunshine in ages, I always forget how adding color warms me up and is an easy way to add a glow!
Statement earrings always remind me of summer [see my favorite brands here] and these were a Christmas gift from my mom. I love the turquoise for summer as well if that option suits your fancy.
We had a fairly busy weekend filled to the brim with birthday parties which was a great way to see all of our friends before baby arrives. The countdown is on as I'm considered full-term this week [37 weeks] and so Paul and I are indulging in date nights from here on out. Which if I'm being honest, is the perfect excuse to ixnay cooking until she arrives. 😉 I mean this mama-to-be is a tired girl, y'all! Cereal, Pb&j's and date nights it is for the next 3 weeks! I hope you have a wonderful start to your week! Did you do anything fun this weekend?!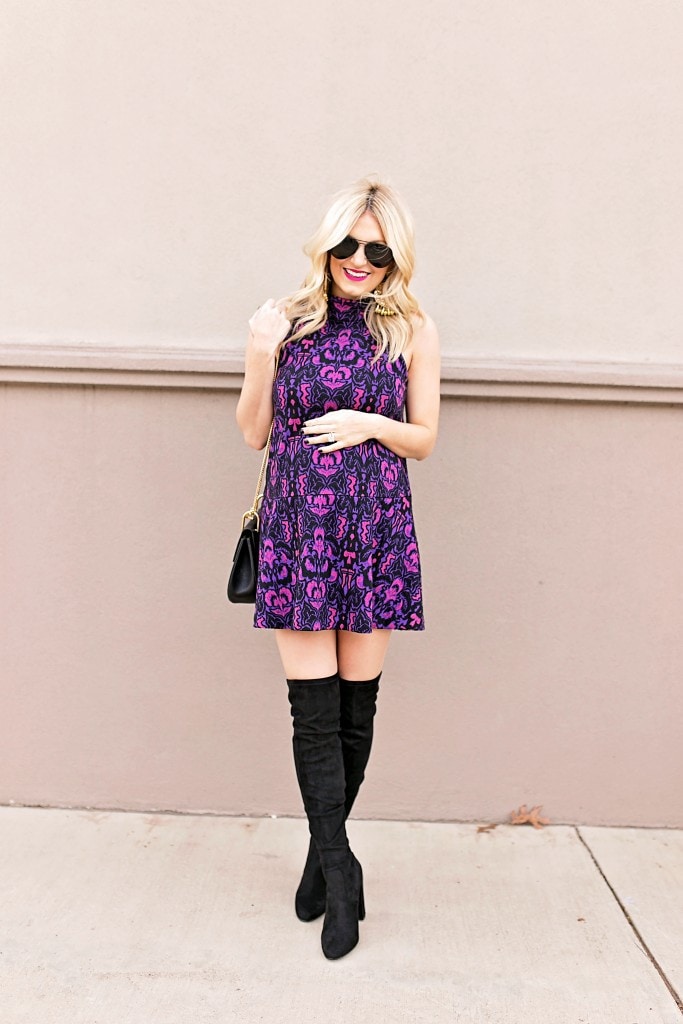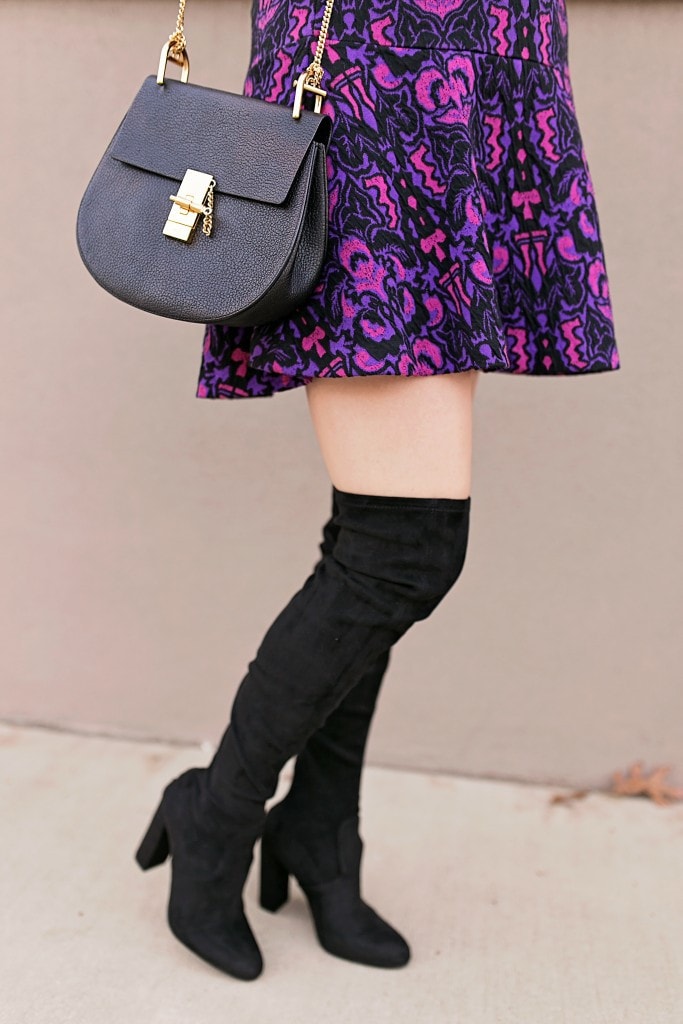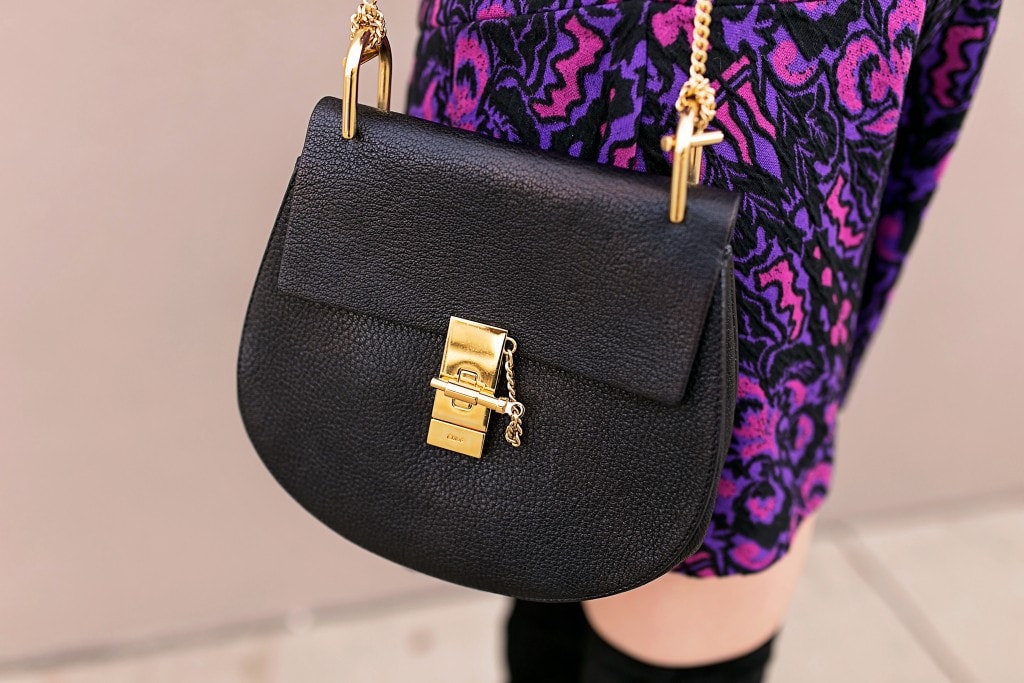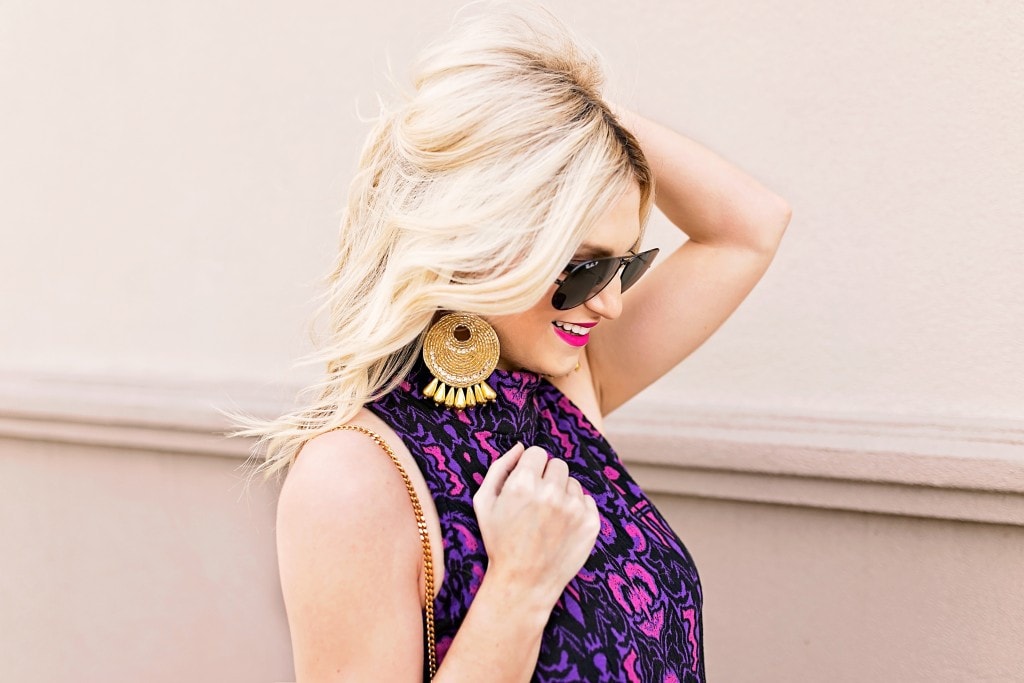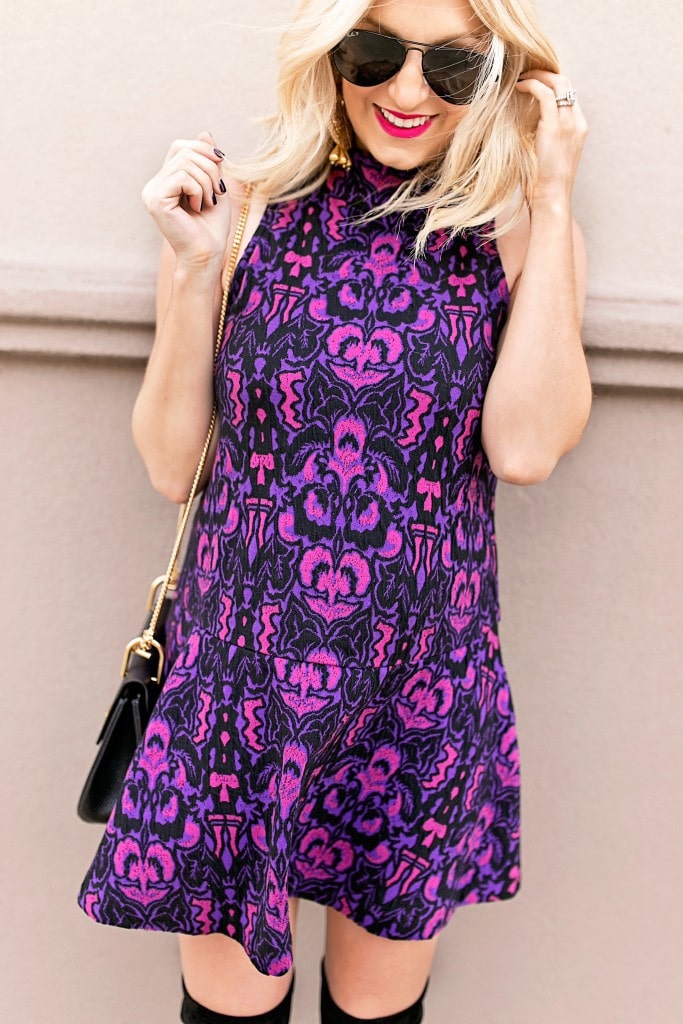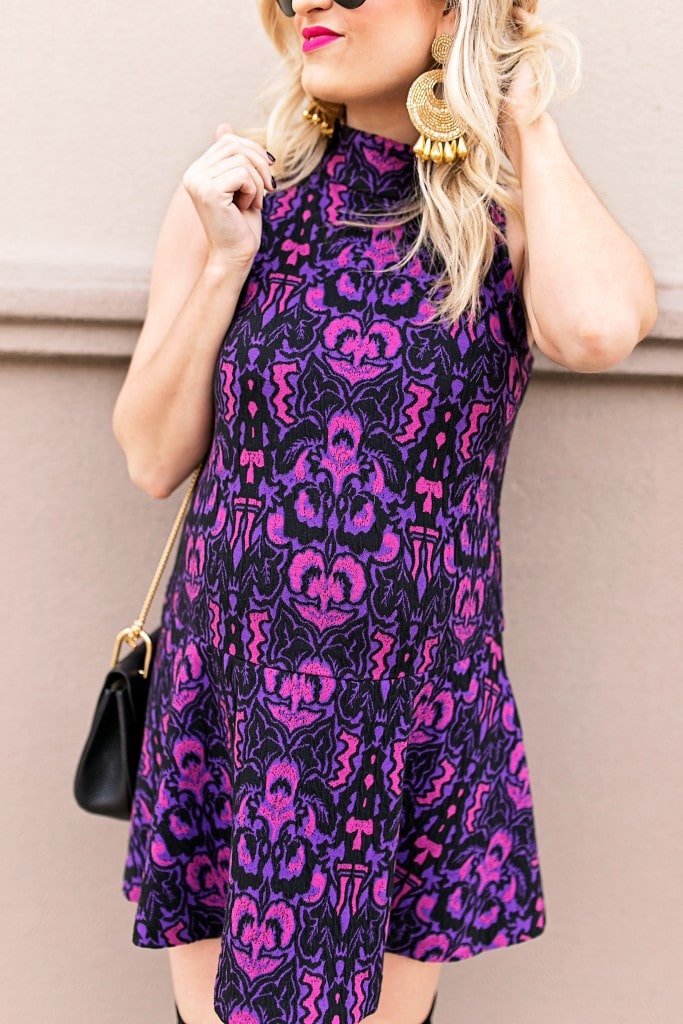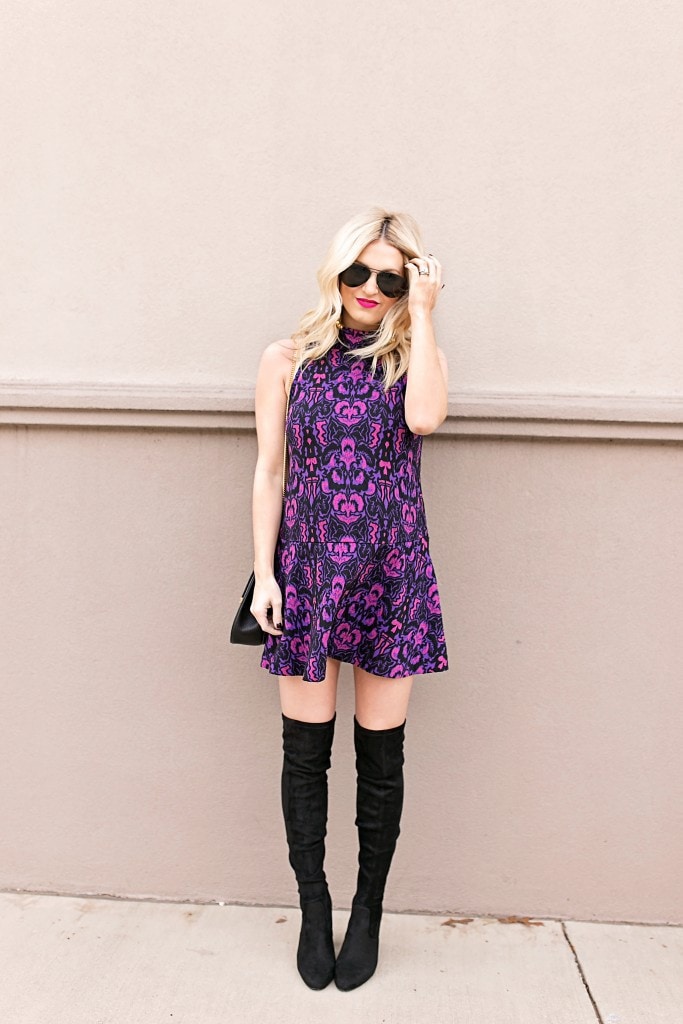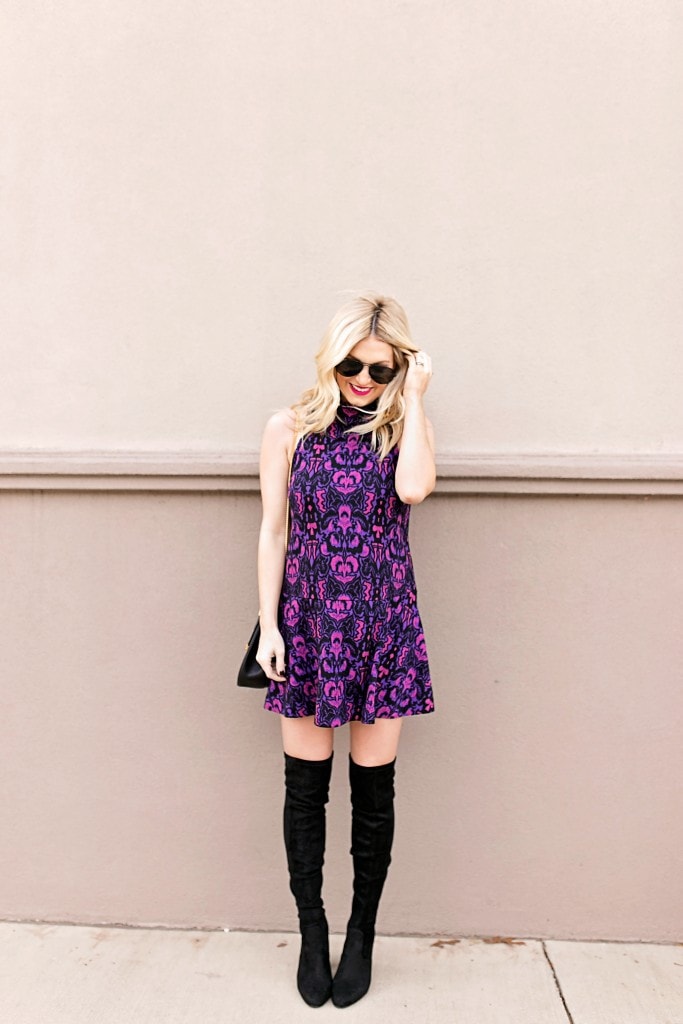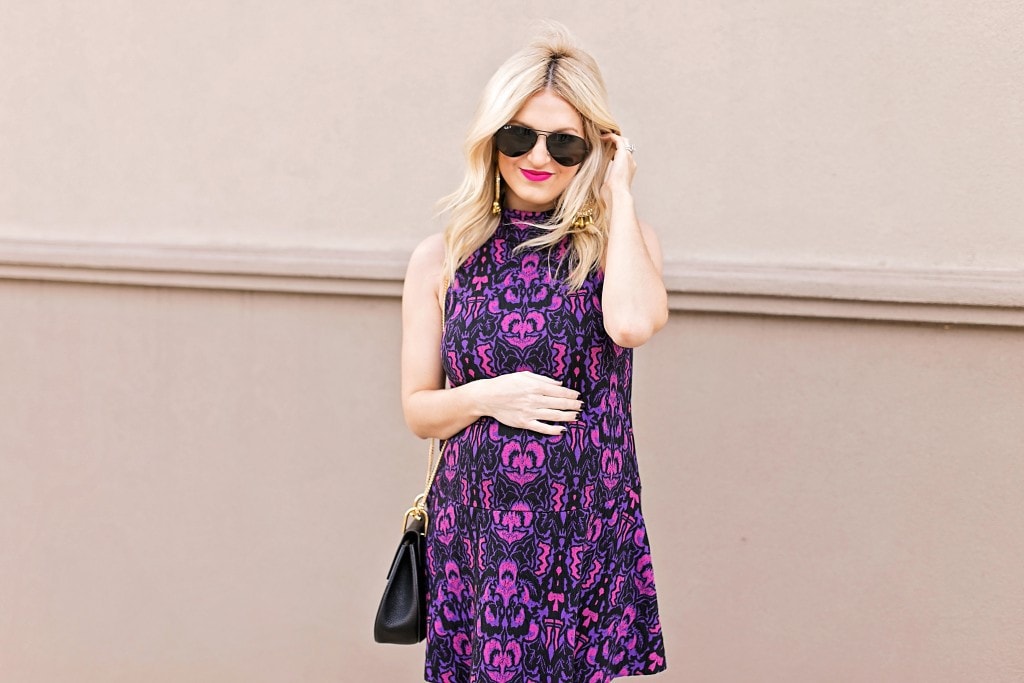 Dress: Revolve [wearing size S for reference. I'm 5'3″ and this runs shorter so go up a size if you are taller!], Lord & Taylor | Earrings: Shopbop | Sunglasses: Old, Similar | Boots: Steve Madden | Bag: Chloe, Similar | Lipstick: Stila
Photography by: Angie Garcia