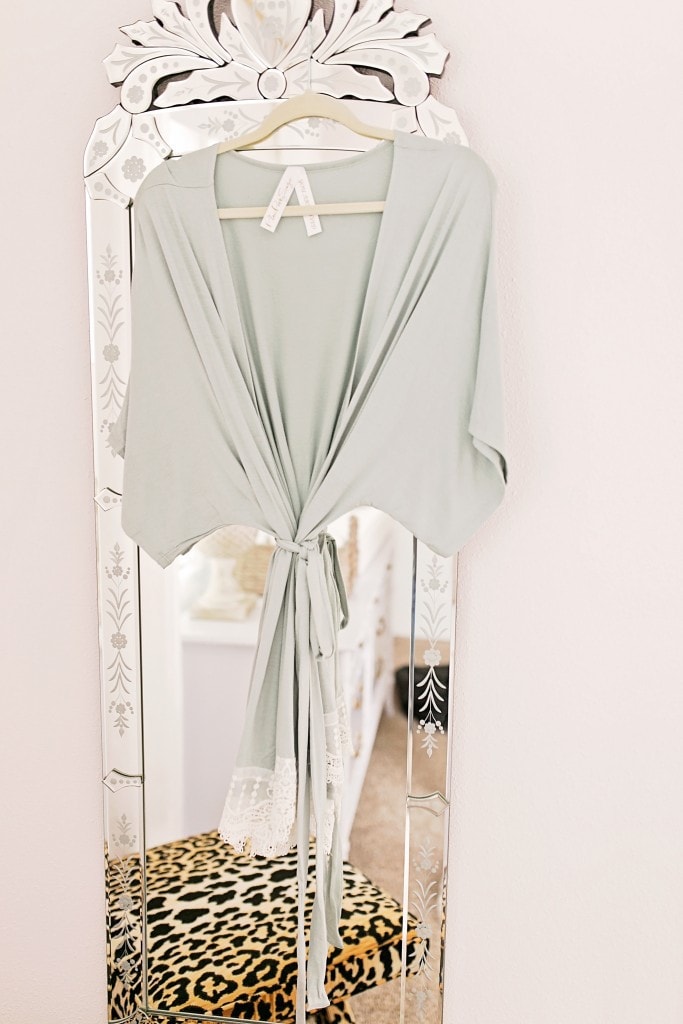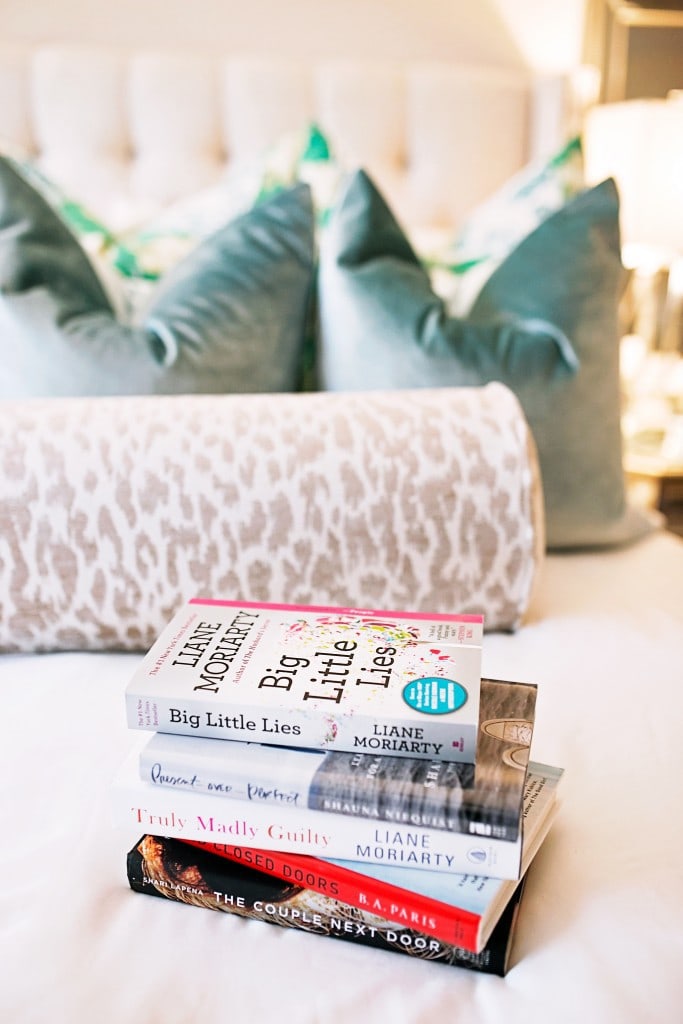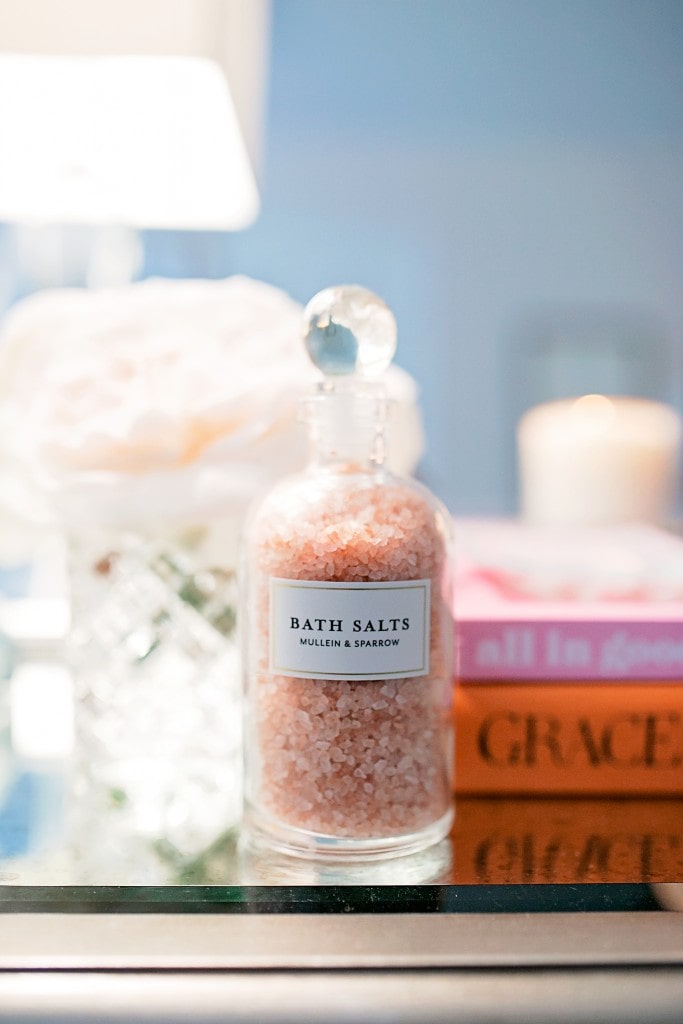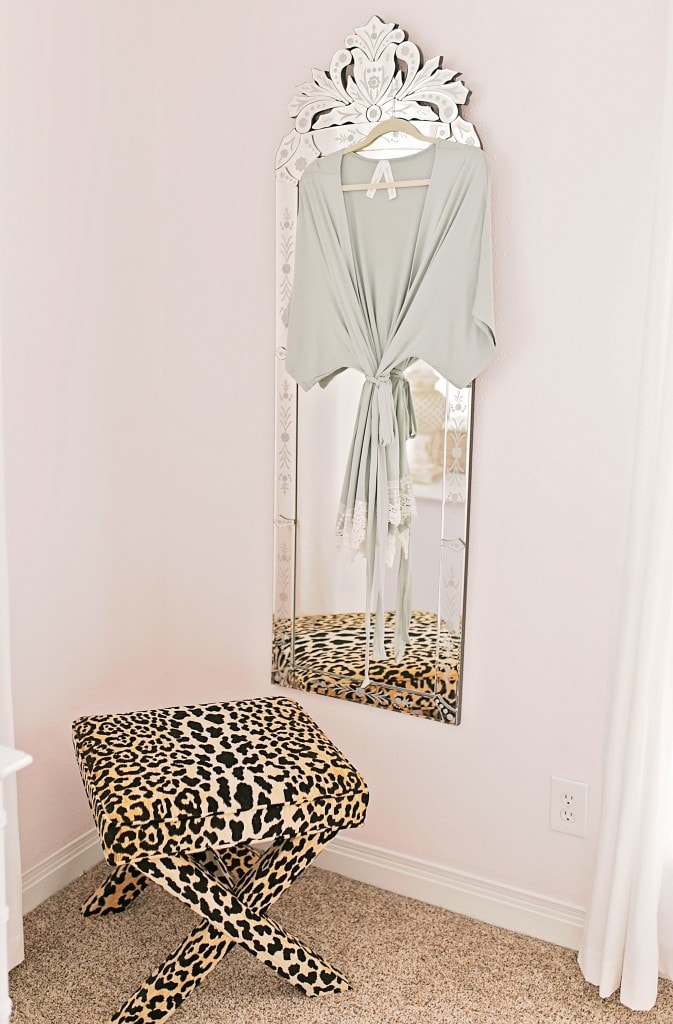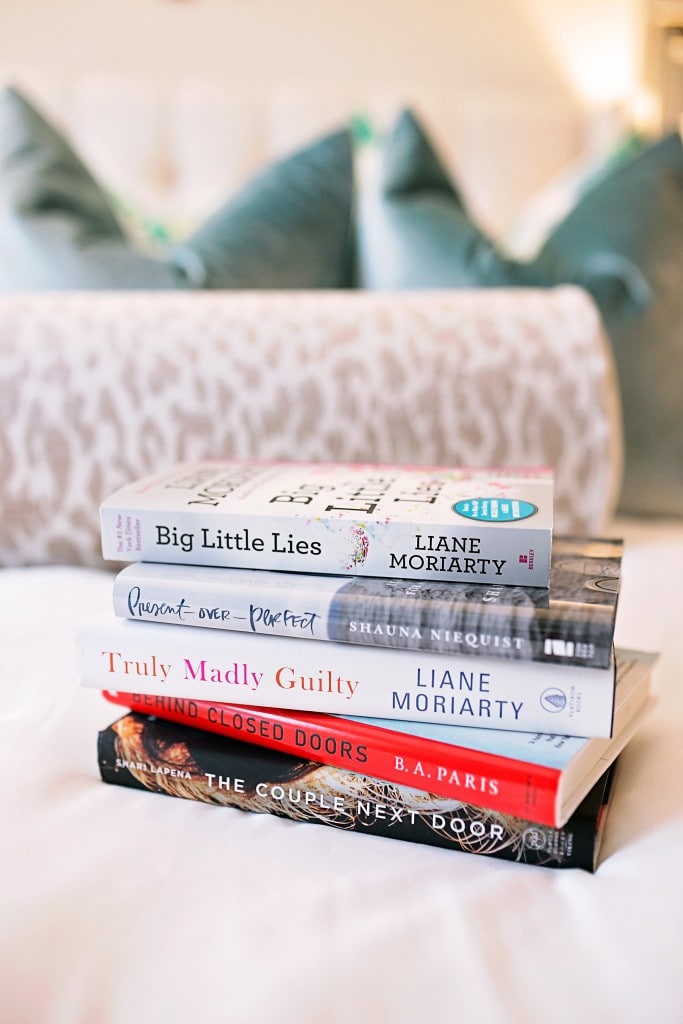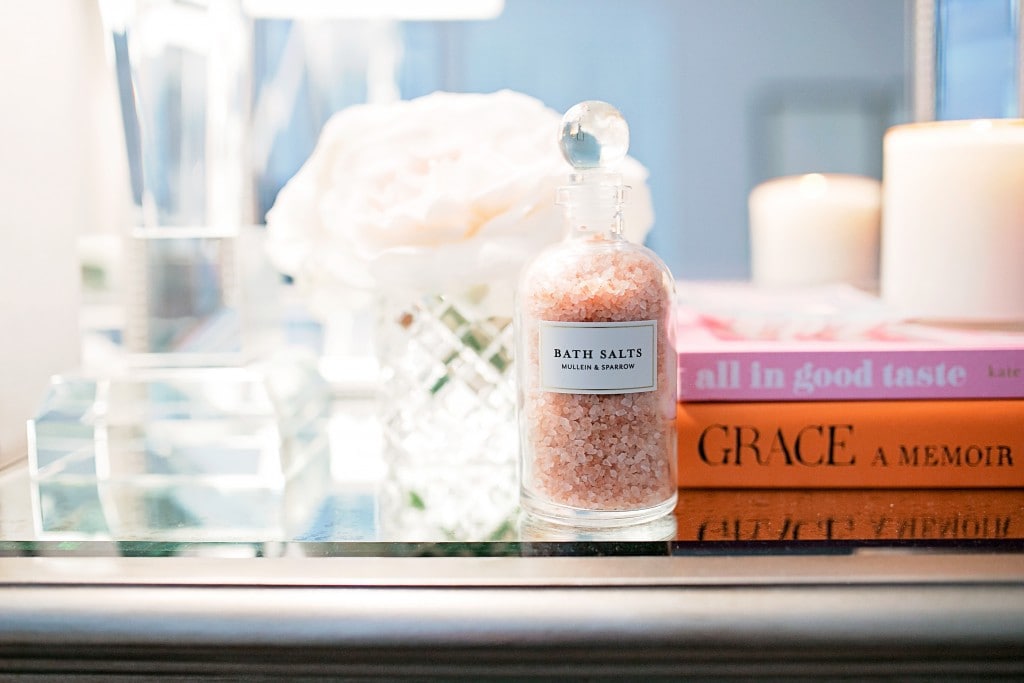 Robe: Plum Pretty Sugar [runs small!] | Mirror: Horchow | Leopard Stool: LivenUP Design [c/o] | Bath Salts: Nordstrom
Photography by: Angie Garcia
---
I've always loved to read and grab any chance I can to stroll in a bookstore. However, life can definitely get in the way of sneaking in a chapter or two. Two ways I've tried to incorporate more reading into my schedule this year is by breaking up with Netflix a few nights a week and having productive nights at home. For starters, I really only try to watch Netflix with Paul before bed two or three nights a week. It's so easy to just unwind with 15 minutes of an episode, but the light keeps you awake longer and can affect your sleep. We stay home a lot of nights as well, but I can get sucked into a marathon of Chopped or laundry that needs to be finished. Before I know it, it's almost midnight and I've got to get to bed. For nights at home, I've started to try to not do one specific task for longer than an hour. From catching up on thank you notes to doing laundry, I really try to just break up my time and tasks so I'm left with an earlier bedtime and more chances to read.
I feel as if I fall asleep much better before bed if I read and I'm less anxious. Netflix just sucks you in and you keep thinking you have to find out what happens next! I'm just as drawn to a book, but something about closing a physical novel and setting it down on your nightstand is more comforting than a TV show. I always know I can pick it up the next day and keep the same routine.
Give your to-do list a time limit and spend your extra time taking a quick bath, putting on a special robe and reading an hour before bed! Here's a roundup of my favorite books as of late.
Quick Weekend Reads
---
Inspirational Page Turners
---
Thrillers
---
What are ways you incorporate more reading throughout the year?! I also would love to know what is on your reading list and any recommendations you have!