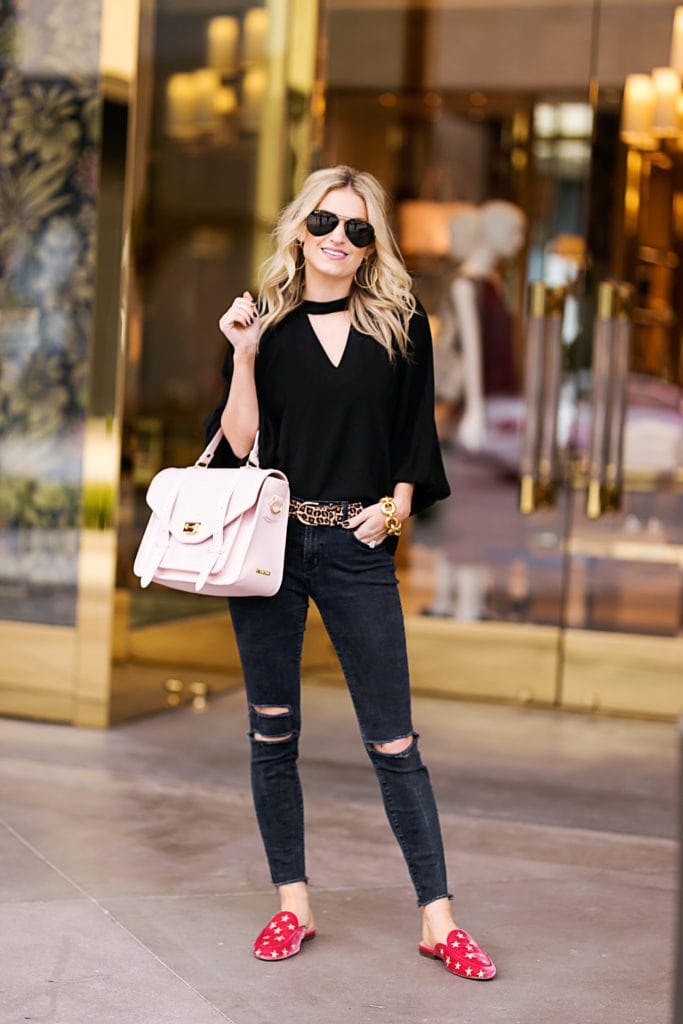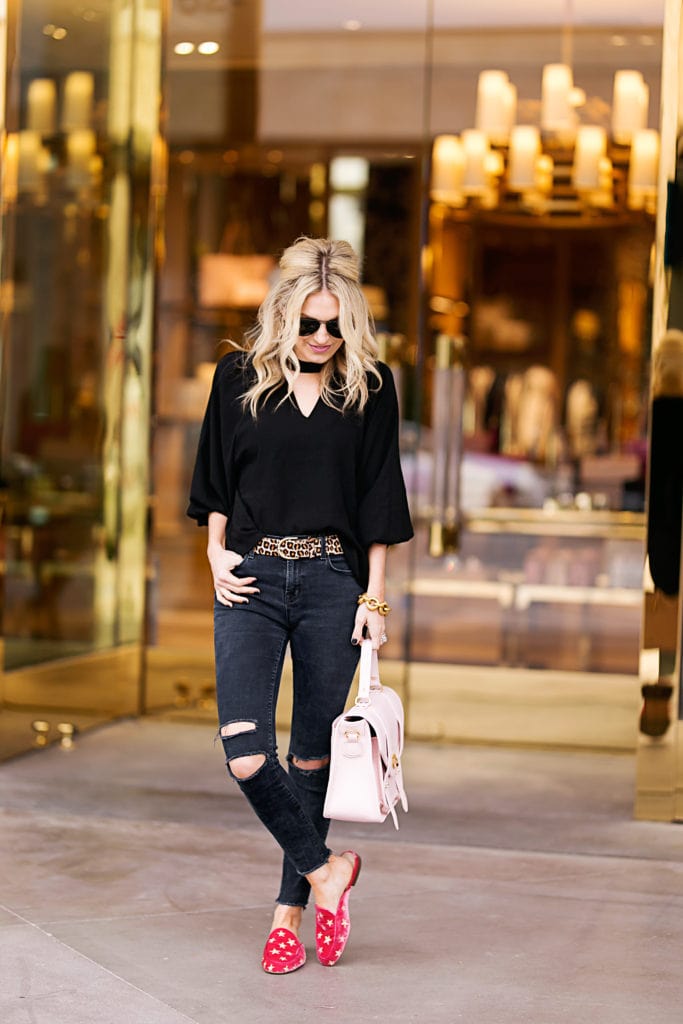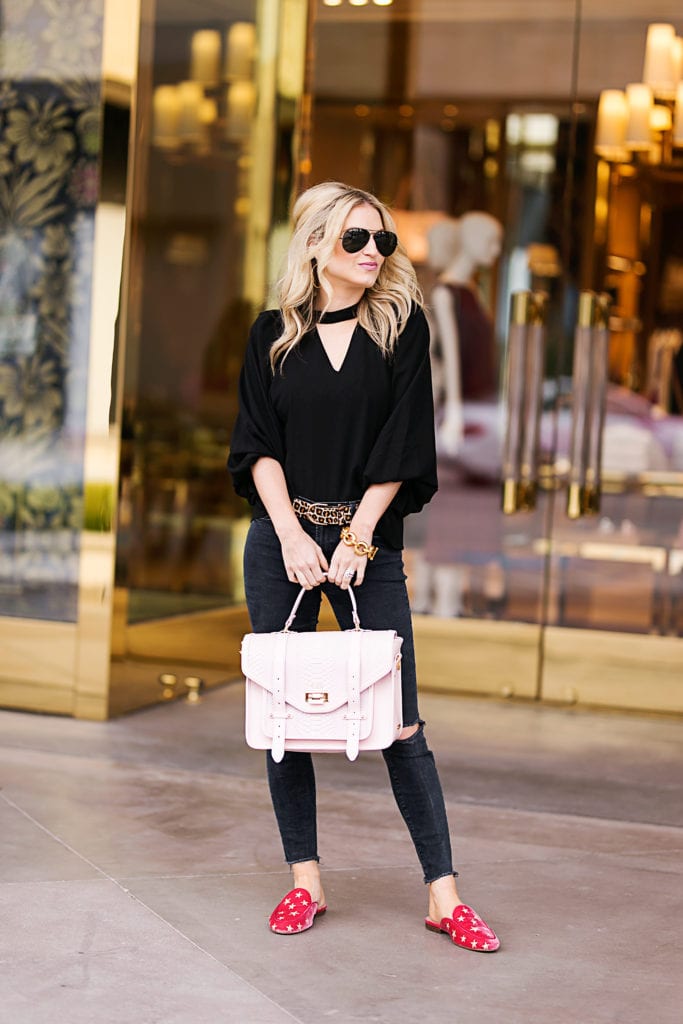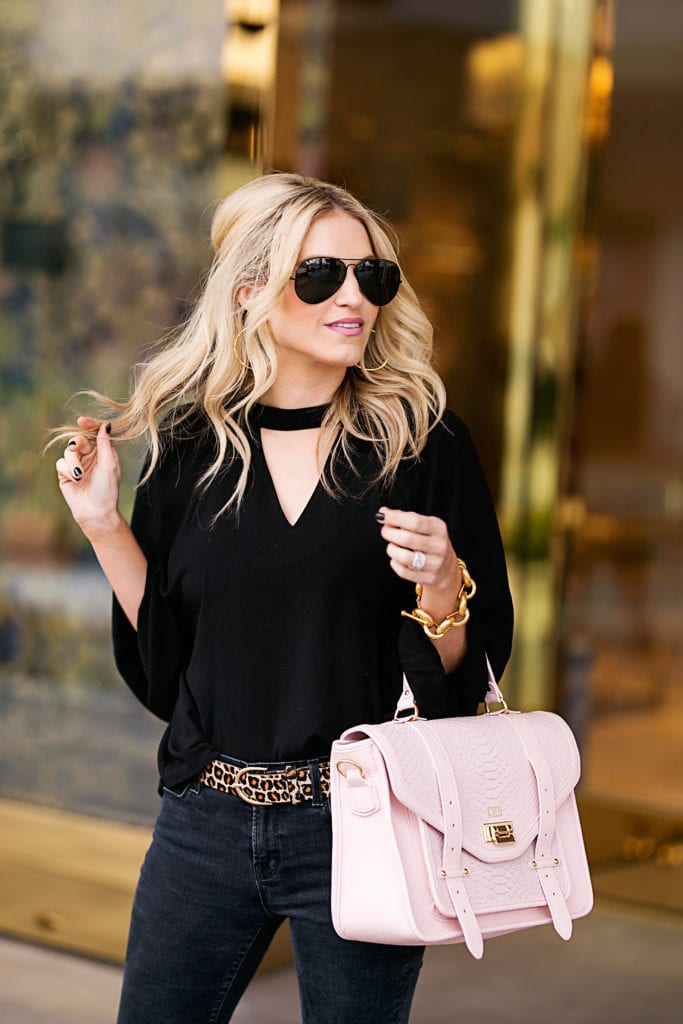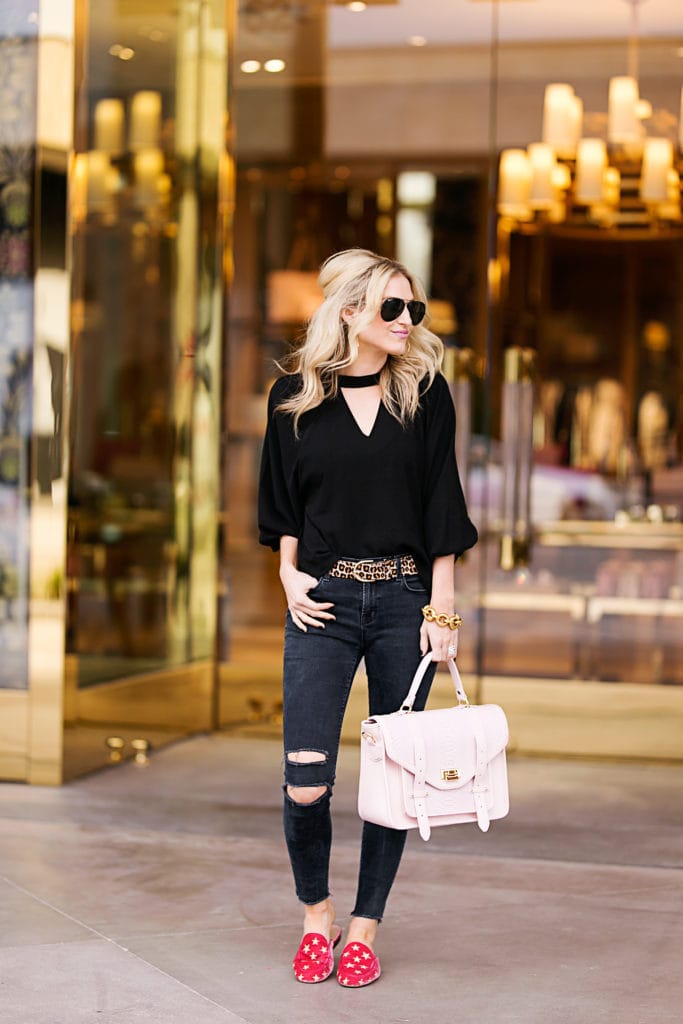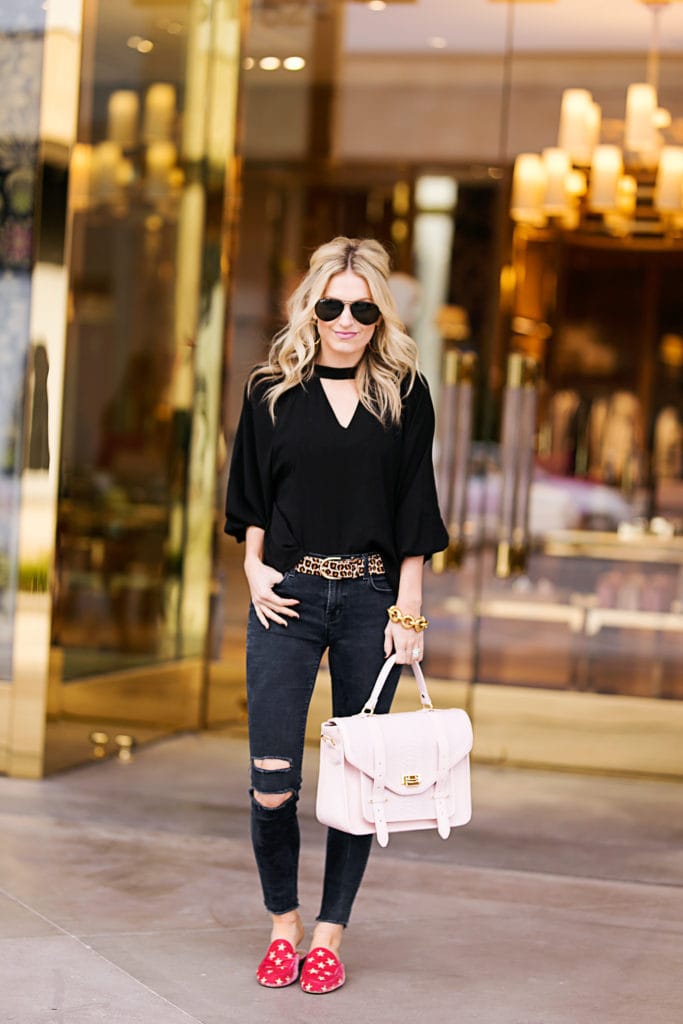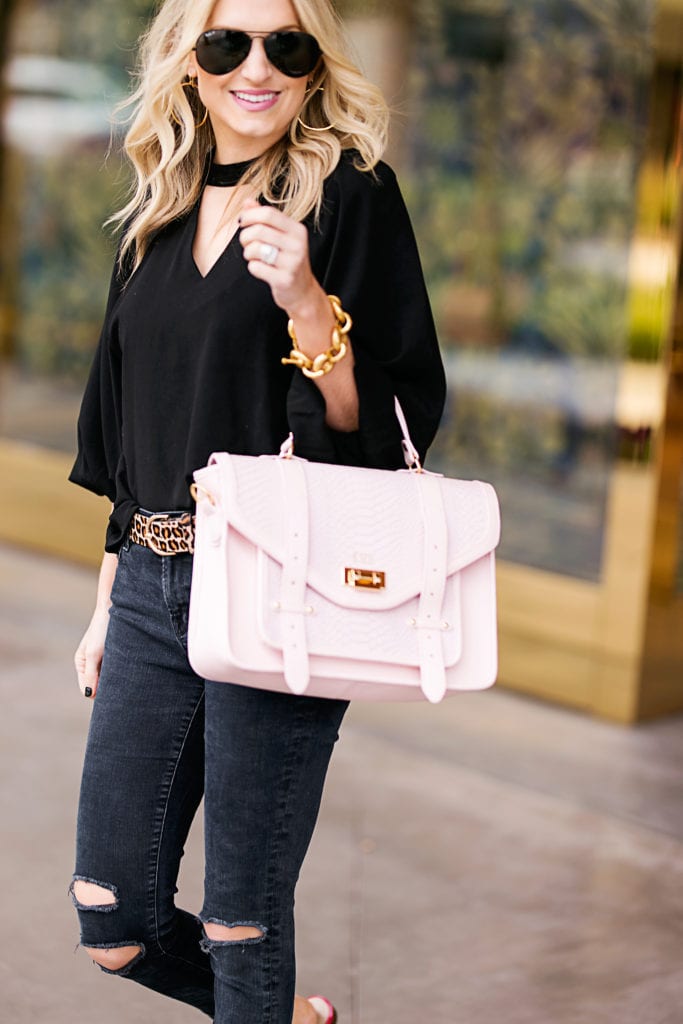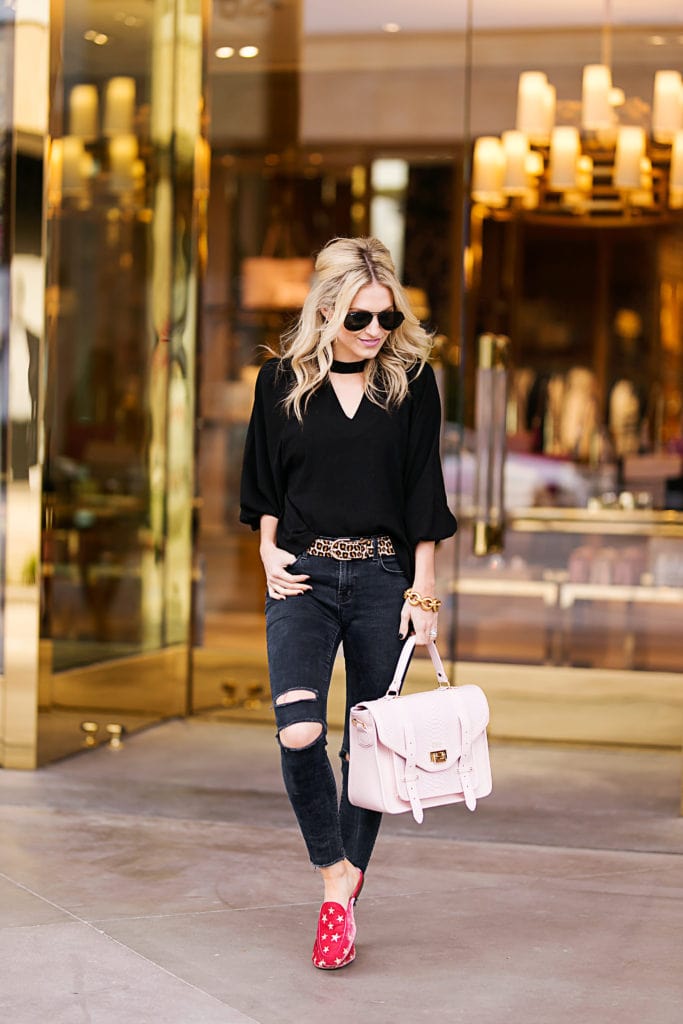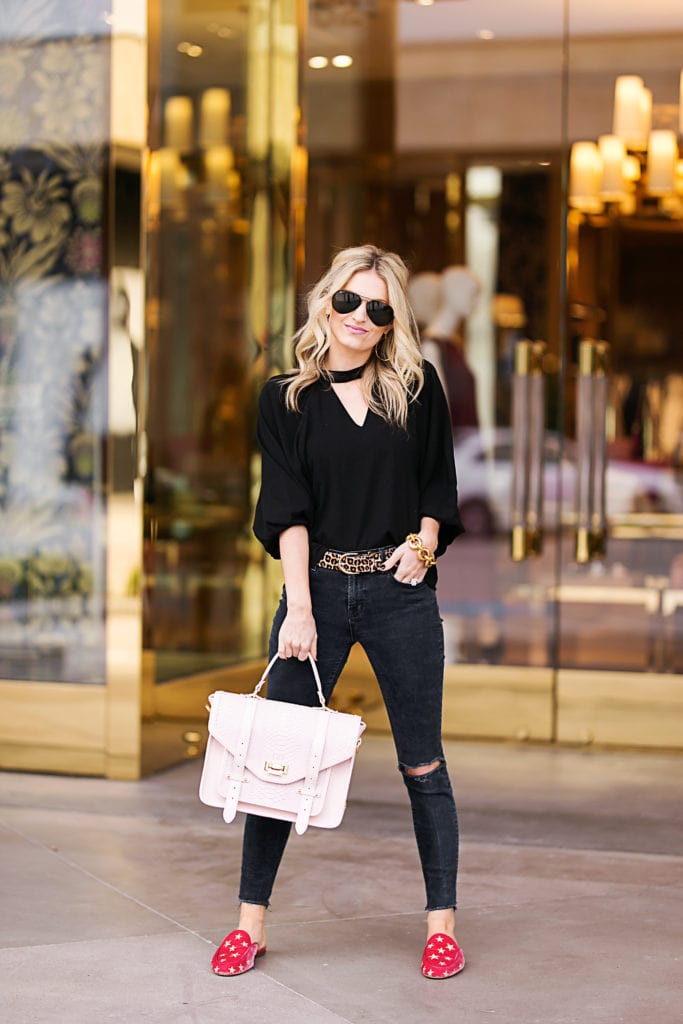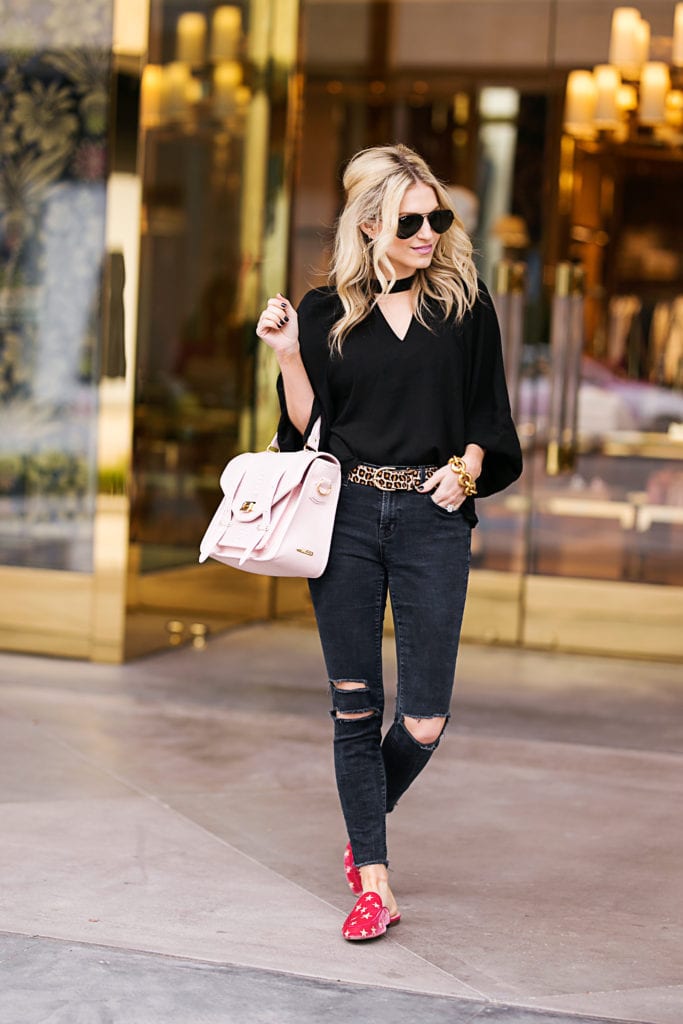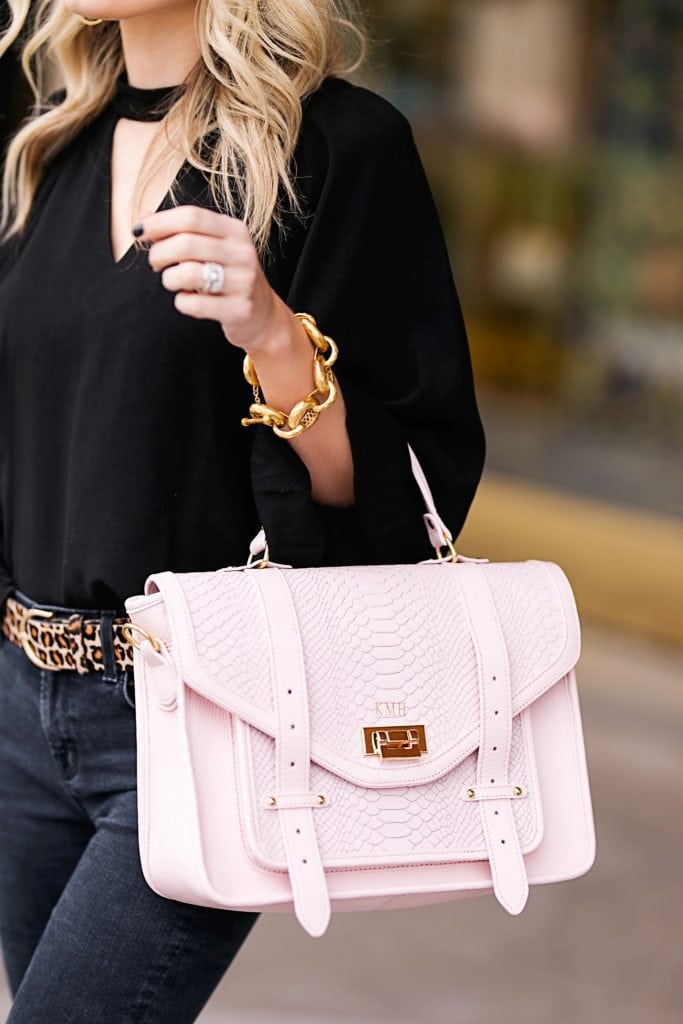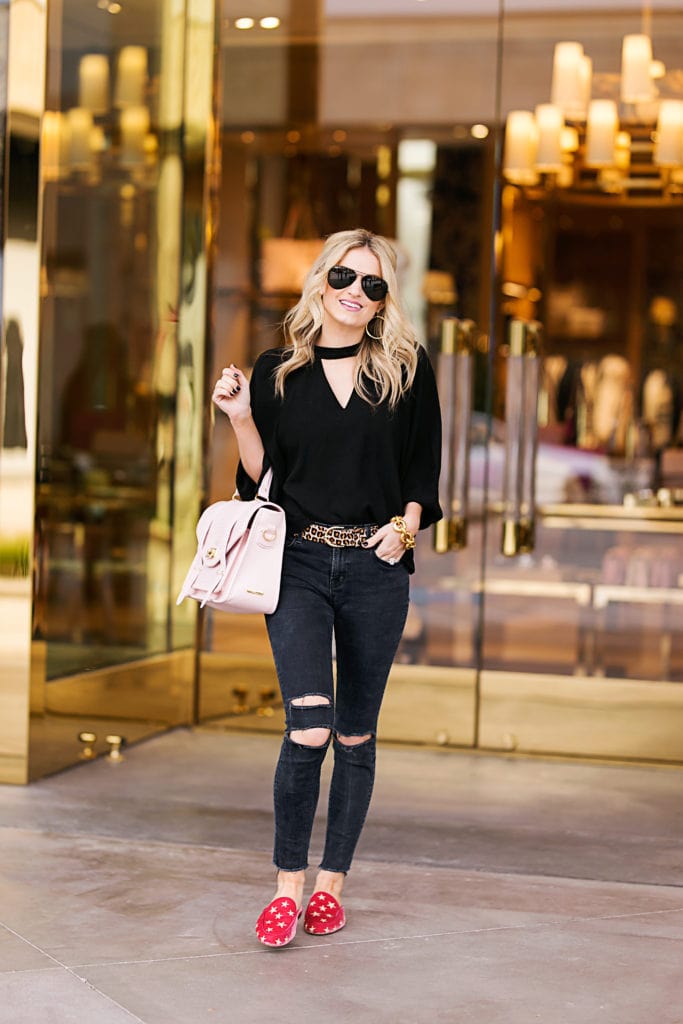 Top: Nordstrom [wearing size M, go up 1 size!] | Jeans: Shopbop | Shoes: Ann Taylor [went up half a size as I do that in mules] | Bag: Gigi New York | Sunglasses: Ray Ban | Bracelet: Julie Vos [c/o] | Belt: Ann Taylor | Earrings: Gorjana | Lipstick: Pink Moscato Liner, Cameron
Photography by: Angie Garcia
---
Choker tops are all the rage lately. I've really liked seeing this trend roll out because I'll take anything that fancies up a look without making it fussy. However, A LOT of these tops are way too low cut. You end up fidgeting with your top 24/7 and all of a sudden it becomes the most high maintenance thing you own. What happened to avoiding fussy?
I picked up this top and that wasn't the case. Now note, this top runs smaller so I went up a size. It is currently 33% off and costs you $39. [If you're reading this later after the sale I'm sorry!] I did a little front tuck situation to wear this to a birthday dinner two weeks ago. This top can also transition into spring and summer with shorts or a little skirt.
Now switching gears to Christmas Eve…
Choker tops. Christmas Eve. Same thing. I'm in charge of Christmas Eve dinner for our family. My mom makes Christmas dinner but we are having Christmas Eve dinner at our home, so I need your generous help. I'm at a loss! We do prime rib for Christmas so what's something different for Christmas Eve? My mom is gluten free and I spent a good hour rocking Maxi this weekend just googling Pinterest gluten-free recipes. But so much of it was very "quick dinner on a Tuesday" and not all that special. Please tell me you have some fabulous holiday recipe you can share! This is what I make for Christmas morning! I'm off to go finish addressing Christmas cards. I can't wait to show you ours. 🙂
Be sure to follow me on Bloglovin and you can keep up with my daily posts there!