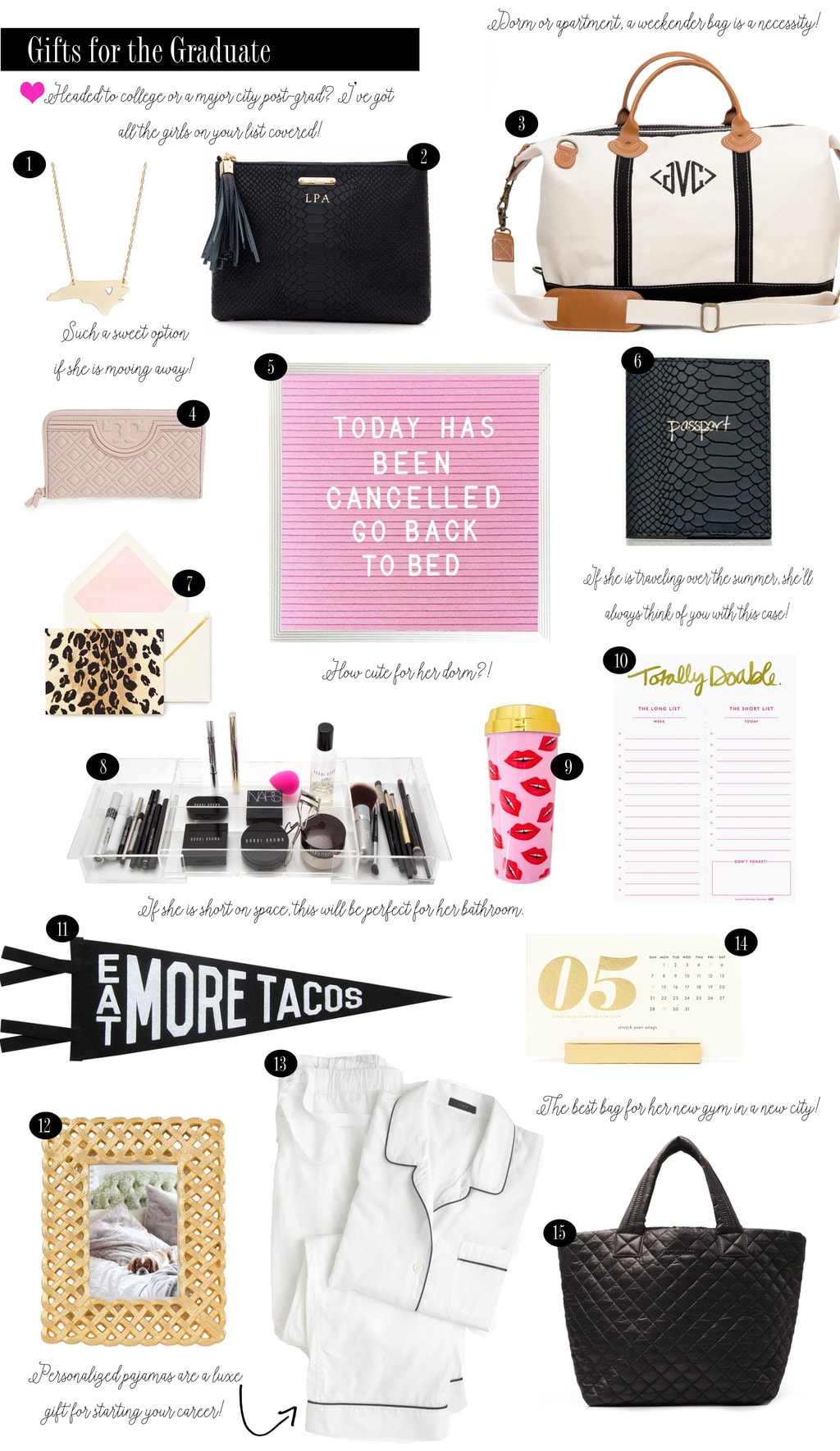 one | two | three | four | five | six | seven | eight | nine | ten | eleven | twelve | thirteen | fourteen | fifteen
---
Whenever my friends shop for me they always like to say, "You're so hard to shop for! You have a blog about all the things you like to buy!"
I think, "Beg your pardon? That means I'm the easiest person to shop for. I like everything! I like silly thing so much that I blog them!"
You could give me a set of stickers from the Target $1 section and I'll love them so much they'll probably be on Snapchat later. You know the people that are difficult to shop for? People that don't like anything. My sister is queen of that category.
My sister, Kirsten, graduates from high school in a few weeks and I've had to rack my mind on what to get her. Thankfully we finally found the perfect thing, which I included in this roundup. I would say what it is, but that girl never reads my blog EXCEPT when it is about her. Sooo…..that's a no for now. 😉
But in case any of you are in the same boat for a high school or college graduation, I wanted to share some of my favorite gifts to give a graduate. This can definitely be tricky because 9 times out of 10, you won't truly know what they need. If they are graduating college they may not even have set-in-stone plans just yet, so you're stuck thinking, "Do I give something for their future career or apartment?" I hope this roundup above helps you! I think most of these options can go either high school or college, but I made a few notes that stood out to me on some of the items.
Lastly, if you are graduating I've received a lot of e-mails about what to wear for a college graduation. My biggest tip is to wear something you feel amazing in as long as it that doesn't have an extreme silhouette. You won't really see your dress that often [until your party] so just make sure that you aren't wearing a dress that would cause your grown to lay over it in a weird way. As you walk across the stage to receive such a huge honor you just want to feel good and not like your dress underneath is too tight, too lose or too uncomfortable. If you have a dress that you're constantly adjusting or is off-the-shoulder [or anything else you'd need to fidget with] I'd hold off on it for now. I've pulled a few dresses below I think any girl could feel confident in and I hope that helps!