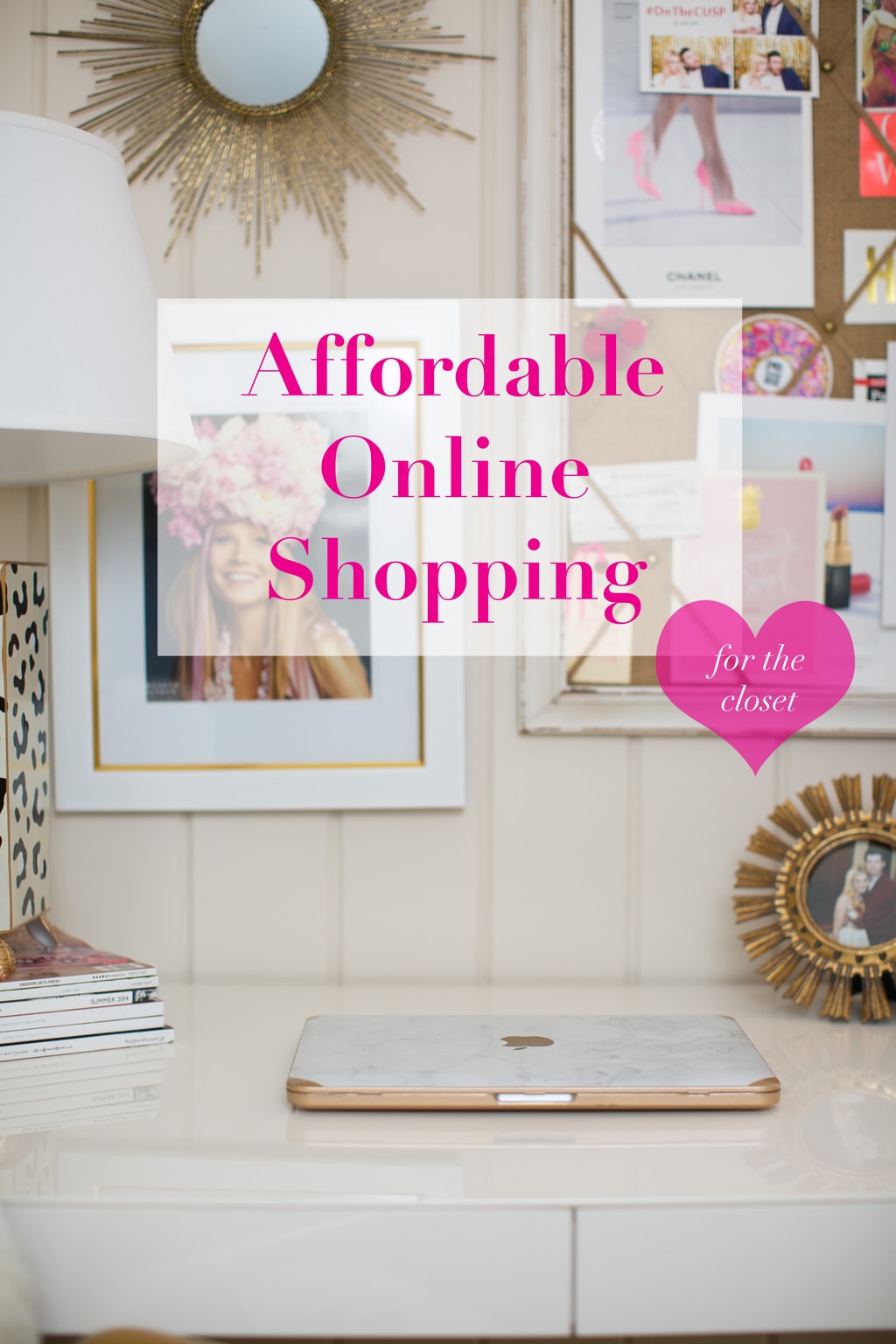 Last week we reviewed 2017 and this week we are talking budgeting! Budgeting can be quite the taboo topic especially on a fashion blog with frivolity in the title. 😉 But I love a good TJ Maxx find like the next girl and my stomach churns when I look at a price tag that's way higher than I anticipated. Finding affordable clothing that lasts can be tough. Sometimes you find a great buy and the items either run Baby Gap small, are practically see through or unravel in the wash.
But sometimes there are tricks to beat the age old, "You get what you pay for" mentality! Today I wanted to spill some of my secrets and then share a few of my favorite affordable buys below!
Affordable Clothing Tips:
You've got to look often. This seems like a no brainer, but it's true. Great affordable finds sell out quickly. For example, these dusters at Nordstrom sell out month after month! Whenever I'm on the hunt for a specific item, I just check blogs and my favorite shops every other day for about 3 minutes to see if they are there!
Make a list in your phone of brands. Affordable clothing normally doesn't run true to size. Some run like juniors. Make a list of affordable brands in your phone and then put what size you normally get in them. This way when you find a great buy you don't have to second guess your size.
Take a bit more care when laundering these pieces. If you can save $40 on a top but it unravels after one wash, it's a loss. Take a bit more care when laundering these items as the fabrics are typically a bit more delicate. I dry clean affordable dresses and knits then for blouses and denim I use a nicer detergent. I use this detergent when washing these pieces and I actually was told about this from someone that makes bedding. He told me to use use this detergent when washing bedding and more delicate clothing items. I also let the blouses hang dry so the dryer doesn't shrink them.
Grab the right undergarments! A lot of affordable options are a bit more sheer, but that doesn't change the fact they look great. I grab these $12 BP tanks in every single color each season and just wear them under pieces that need them. Make note, I get a medium in these tanks.
Ask questions before you buy. It's easy to make an impulse purchase when a top is $20. But ask yourself, "Can I wear this with two different things I already have?" If you can, go ahead.
Make a list in your phone of upcoming events like vacations and weddings. In the winter, you may not think you need to buy a cocktail dress that is on sale. However, I always check a list in my phone and realize I have a wedding in March. If I can save $60 on a dress in December, why not?!
If you're shopping in person, see if your child can stay home with dad! TJ Maxx has fabulous finds, but its a lot of racks. A lot of unorganized racks. If I'm carrying Maxi, I'm just not going to be thinking straight. I typically shop at TJ Maxx, Homegoods and other budget-friendly shops when Maxi is asleep at night with Paul. These stores stay open until 9 and so I can run there at 8 without having to juggle a stroller.
Always know you can mix high and low. I adore mixing high and low and think that's a key element in the style of my blog. A designer bag with a $12 tee? I'm all about it! If you're wearing a less expensive top try pairing it with a pair of nicer denim. When one thing fits extremely well, it can offset anything you may not "love" about your top. I'm not saying to buy anything you don't adore, definitely don't do that! However, sometimes a top may have a "v" that is a little too low and shows your tank underneath. For some, that may bother you. Try it on with some nice denim and your favorite flats to see if it still is an eyesore to you. A lot of times when I feel confident that one part of my look fits perfectly, I'm a bit more forgiving if I don't obsess over the hem of my jeans.
Don't forget you can tailor. Going off my prior point, you can always fix something that is small. Tailoring is expensive and I hate spending money on it. But remember, you can always tailor a pair of $40 jeans to fit your body perfectly! I'm 5'3″ so a lot of denim is way too long on me. It doesn't matter if I spend $50 or $240, it rarely fits my legs right. I will grab a few affordable pairs each year, spend $20 on hemming them and then I've got great jeans that fit like a pair of designer for much less.
Here's a few things I'm loving: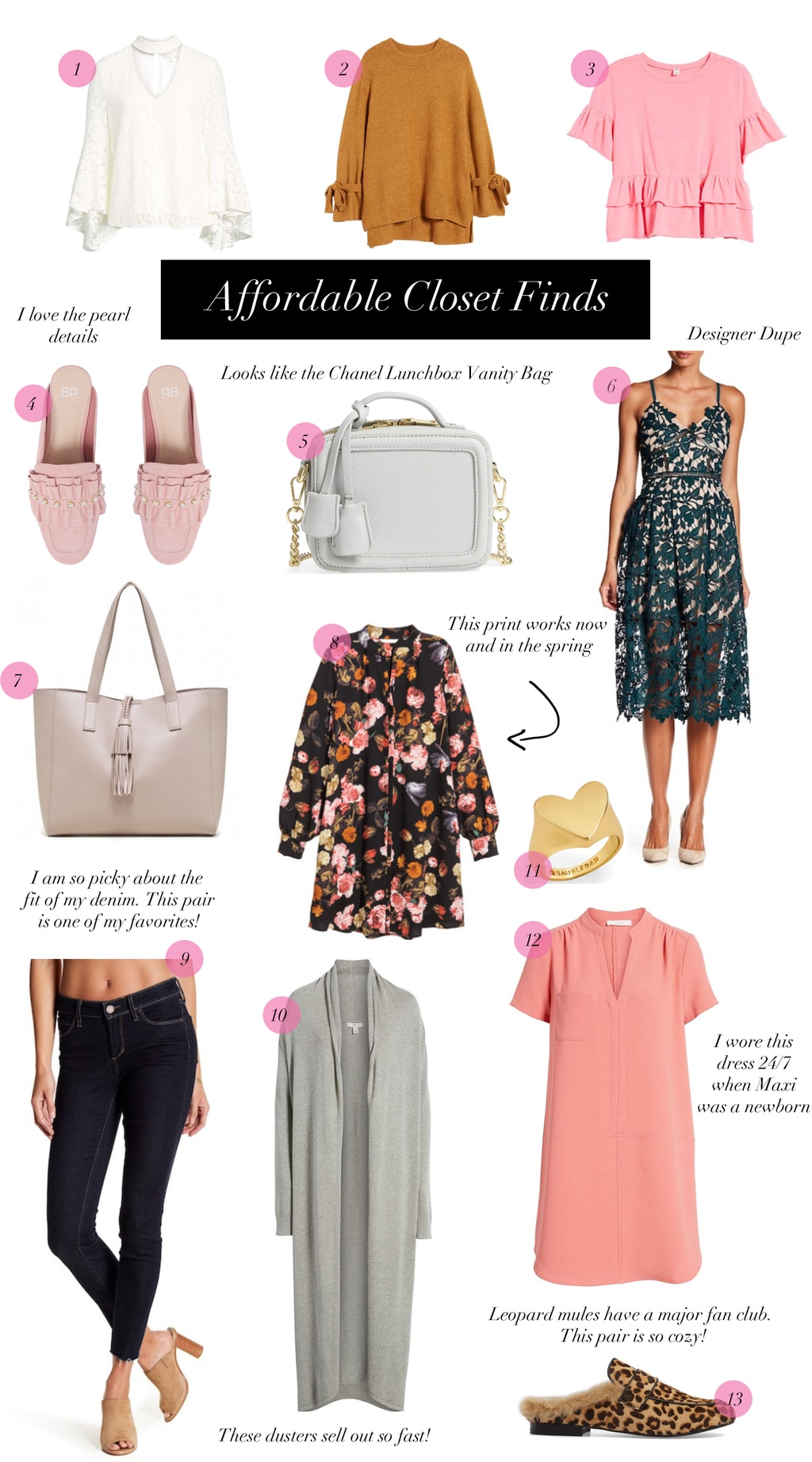 one | two | three | four  | five | six | seven | eight | nine [in black] | ten | eleven | twelve [I go up one size in this dress] | thirteen
Do you have any secrets to buying budget-friendly looks?!