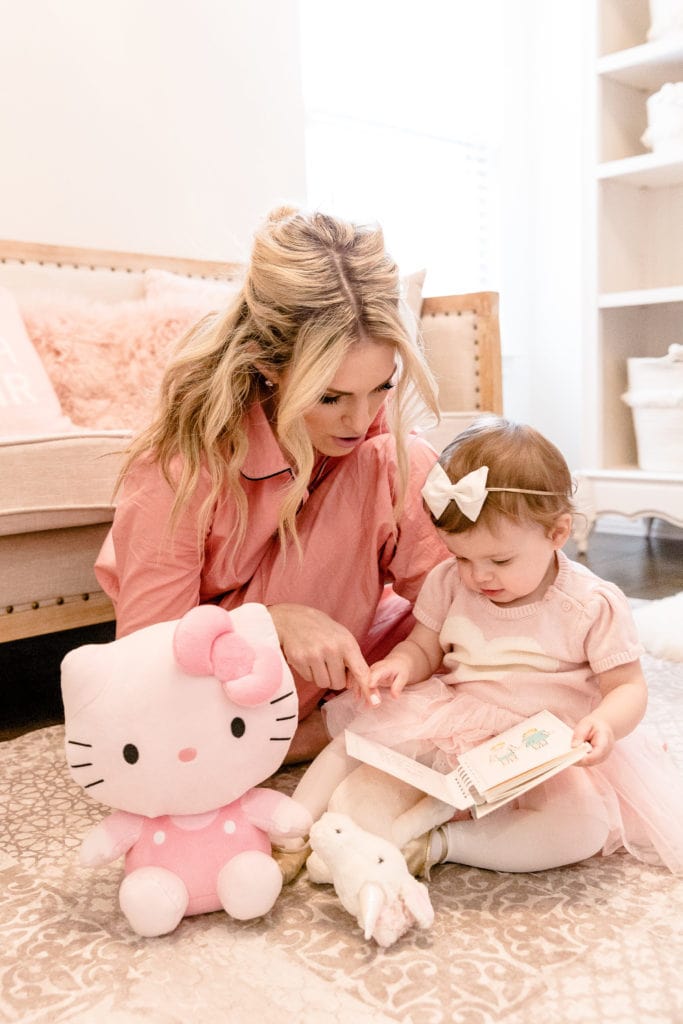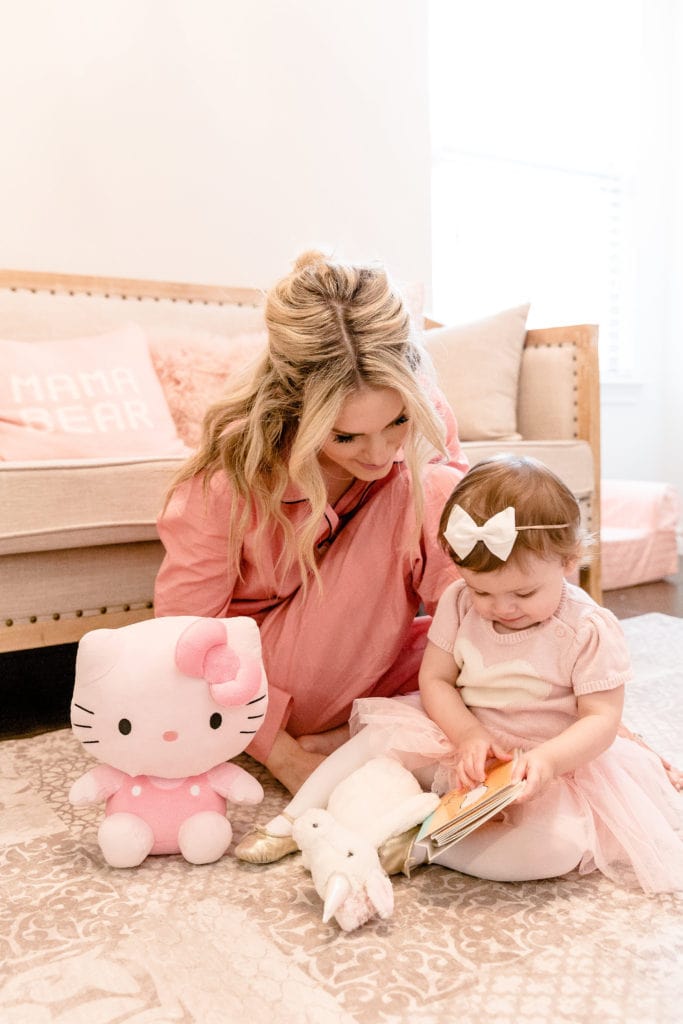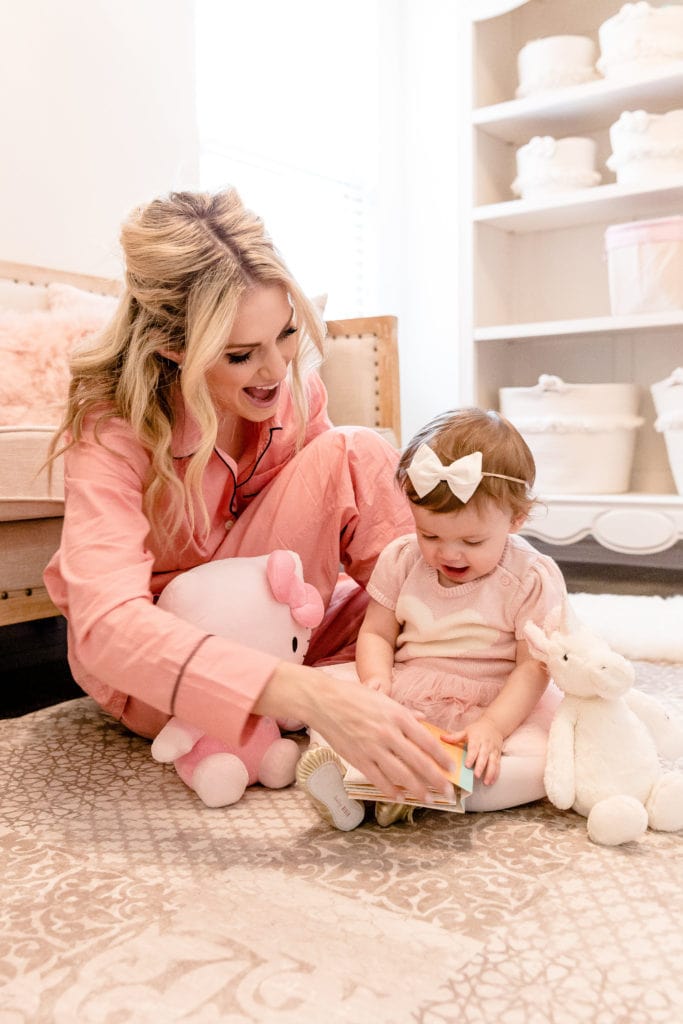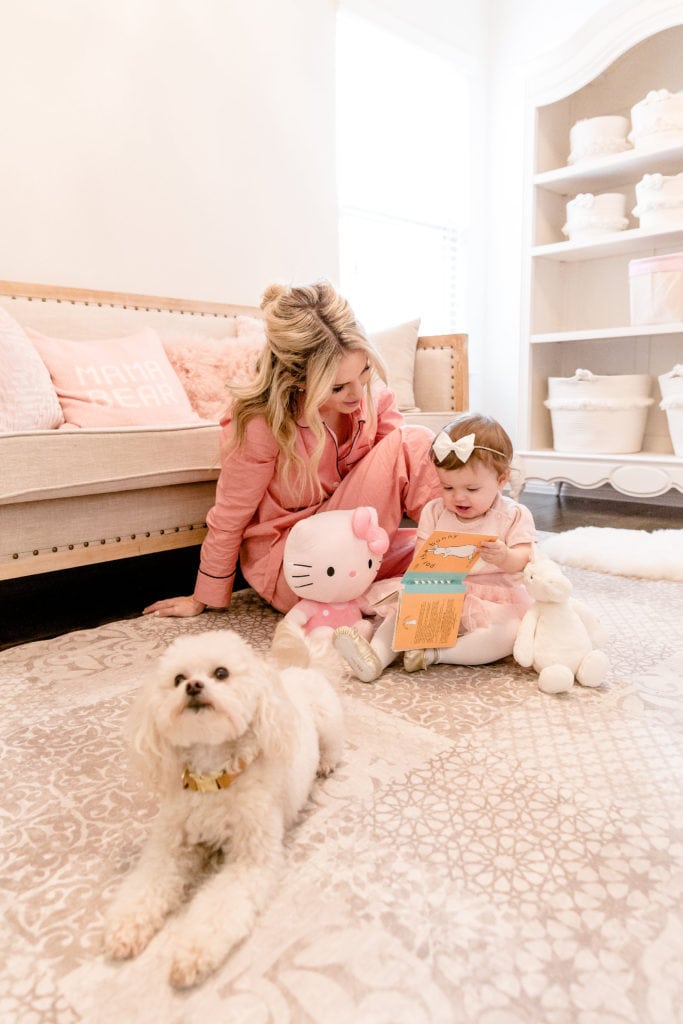 Play mat: Little Nomads | Sofa: TJ Maxx | Pillows: Target, Hale House | Bookshelf: Restoration Hardware | Baskets: Target | Photography: Madison Katlin
---
Today's post is extremely specific and I apologize to the 80% of you that may not be interested! However, I do get this e-mail quite frequently and for good reason! Maybe you've got a 6-month-old and you're wondering what kinds of toys you should look to next, or you're invited to a birthday party and you aren't even thinking about having children anytime soon, but sooner or later you find yourself looking at toys. Trust me, if I'm going to a birthday party for a child that isn't Maxi's exact age I freak out and text all my mom friends saying, "What do I get them?!" Hopefully you can bookmark this post for the future or send to a pregnant friend, but either way I thought it would be helpful to make a post on the toys Maxi plays with most often during the day!
Maxi and I are home together 24/7 and her toys are the most used items in our home. It's been easy to see what has been a hit vs. what has been a miss for her. And while naturally, that's going to be different for each child, a lot of these are favorites for my girlfriends with little ones as well. These are the top 10 toys she adores playing with!

So since I'm a rookie mom, I'd love to hear from you! If you have a child older than Maxi, what toys did your toddler love as they got closer to 2?!
I hope you all have a fabulous weekend! Thank you so much for spending a little bit of time with me. 🙂
P.S. I also wanted to make a little note! I know many of these toys are great for boys too, but I kept the title as specific as possible for search engine optimization as to help those searching for it. Google likes things to be crazy specific! xo 
P.S.S. I PROMISE this is is my last blog post in these darn pajamas! We spent an afternoon shooting a few weeks ago and we kept it comfy! Can ya blame a girl?! 😉