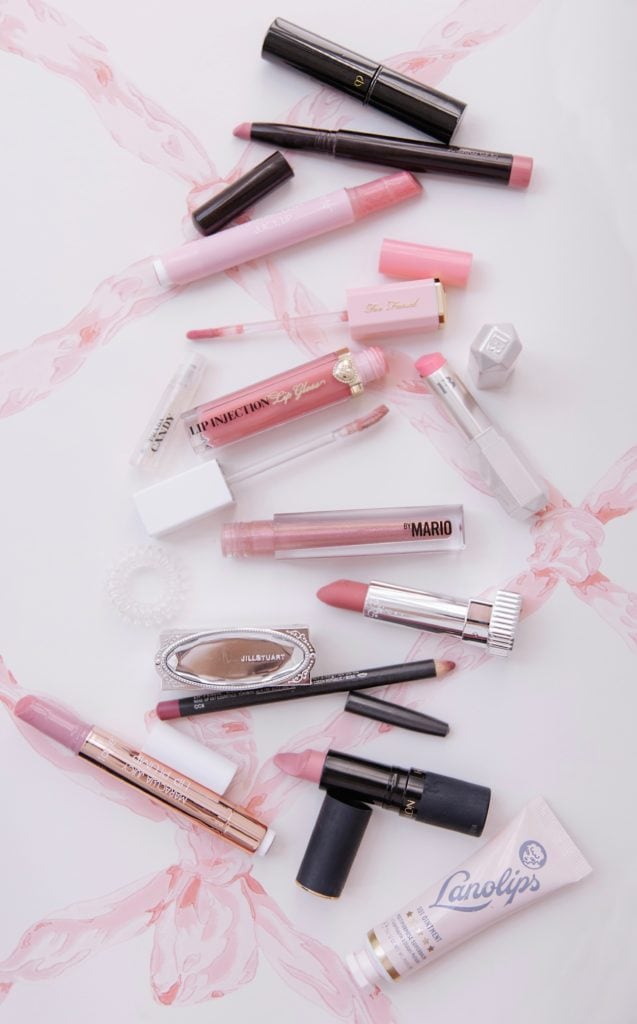 To know me, is to know I always have a lipstick bag in my purse. Back in 2012 {maybe?!} I purchased this Louis Vuitton makeup bag, and it has turned out to be one of my best purchases ever. It's leather, so I could wipe off any spills or sticky messes from gloss, making it stay in pretty fantastic condition all these years. It was *maybe* $300, probably $250, and I can see myself carrying it for at least 10+ more years. For now, it's been about $30 a year in terms of use and still looks new. I couldn't say I'd probably have the same experience with a cloth makeup bag that is $30 at Target- but that's my cost per use rant for another day! Sometimes a frivolous splurge pays off- sometimes ;)!
But I've shown this makeup bag in videos over the years and have received a few questions on what I keep in it. And girlfriends, I will gladly spill out my lipstick bag secrets for you! A few things to note about this lipstick bag if you choose to make your own:
I keep all the colors in the same-ish color family. You're going to see a lot of pinky-nudes in this bag because I'm looking for things I can reach for and layer with for an everyday look. I don't keep a hot pink, a true nude, a coral in here because if I'm wearing that for an event, I'll just throw that lipstick in my smaller handbag. I'm wanting something I can reach for without looking for and know I'm getting a consistent color each time.
If I'm carrying a smaller handbag, I just reach from this and grab a lipstick and gloss and am good to go!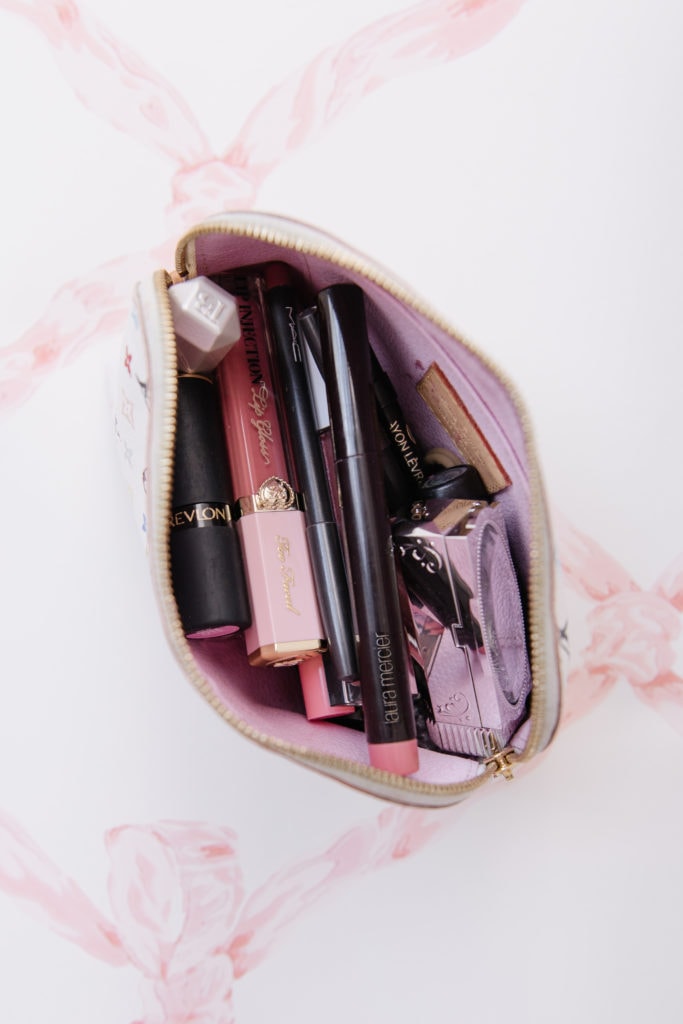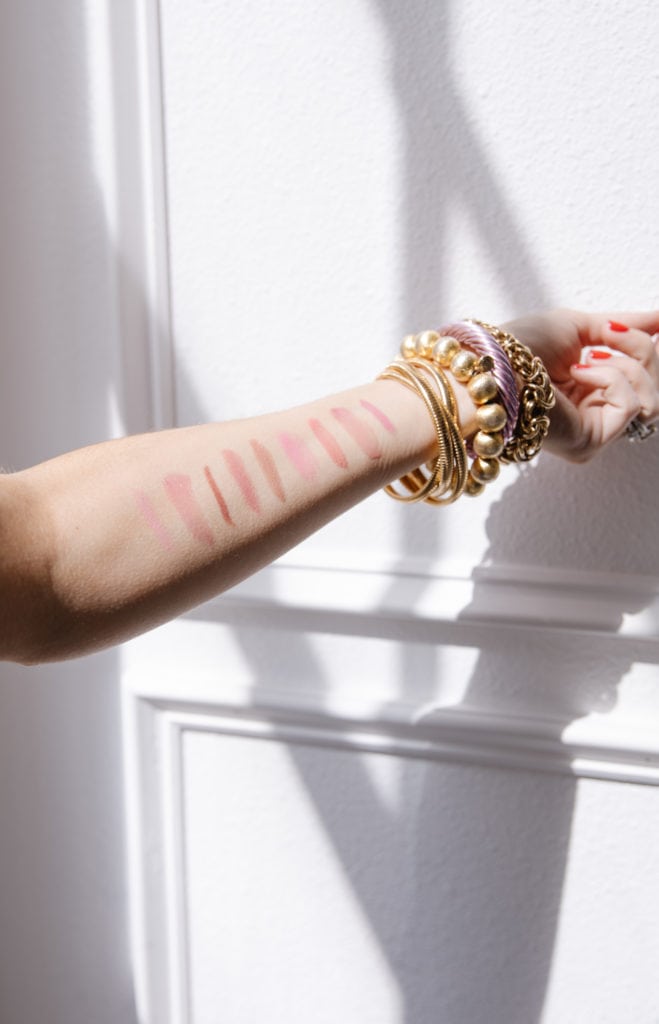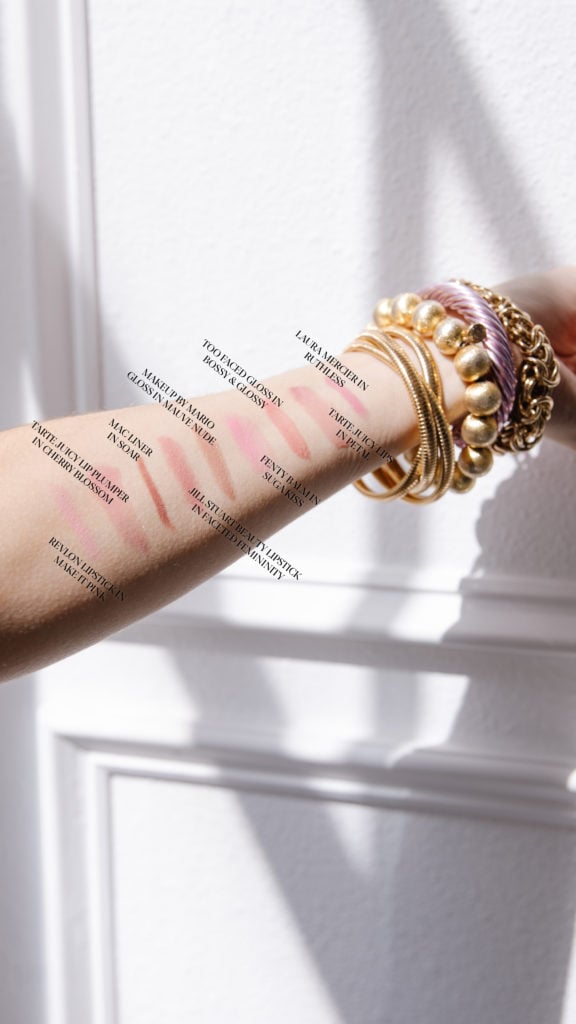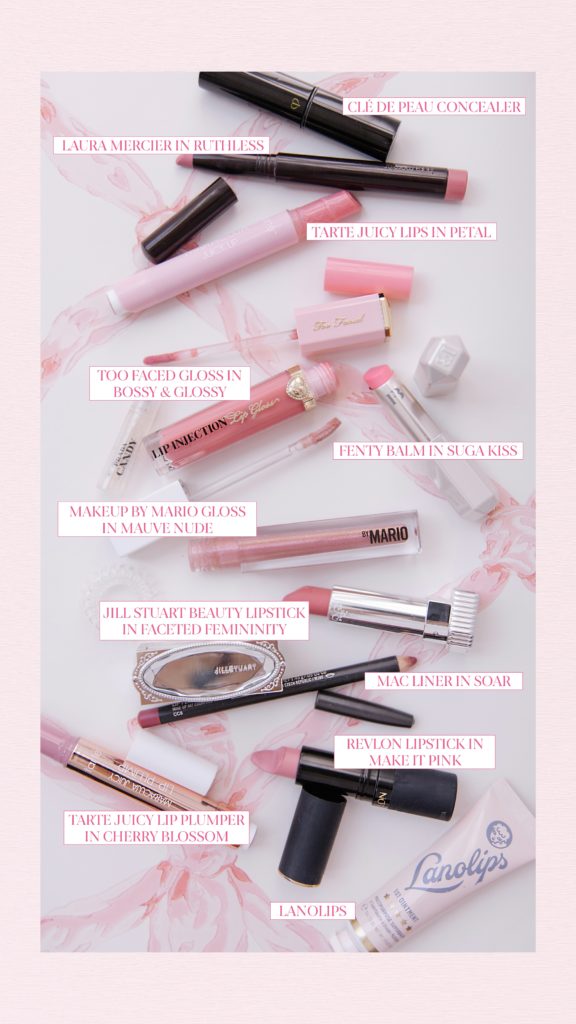 And as extras, I always keep a ponytail holder, sample-size perfume, my concealer, and Lanolips for chapped lips or cuticles!