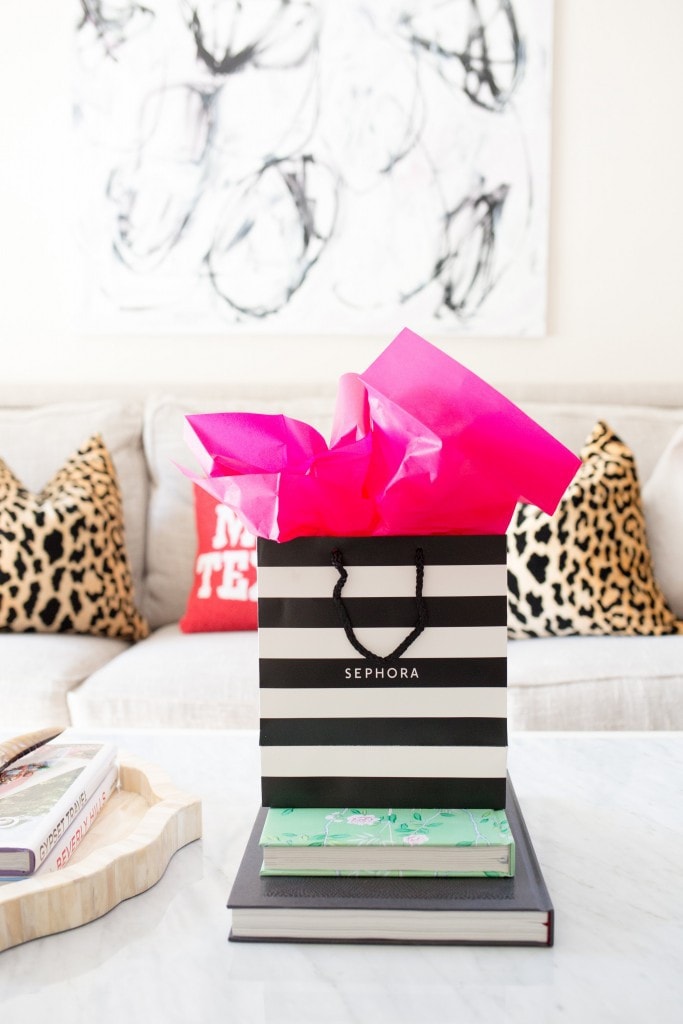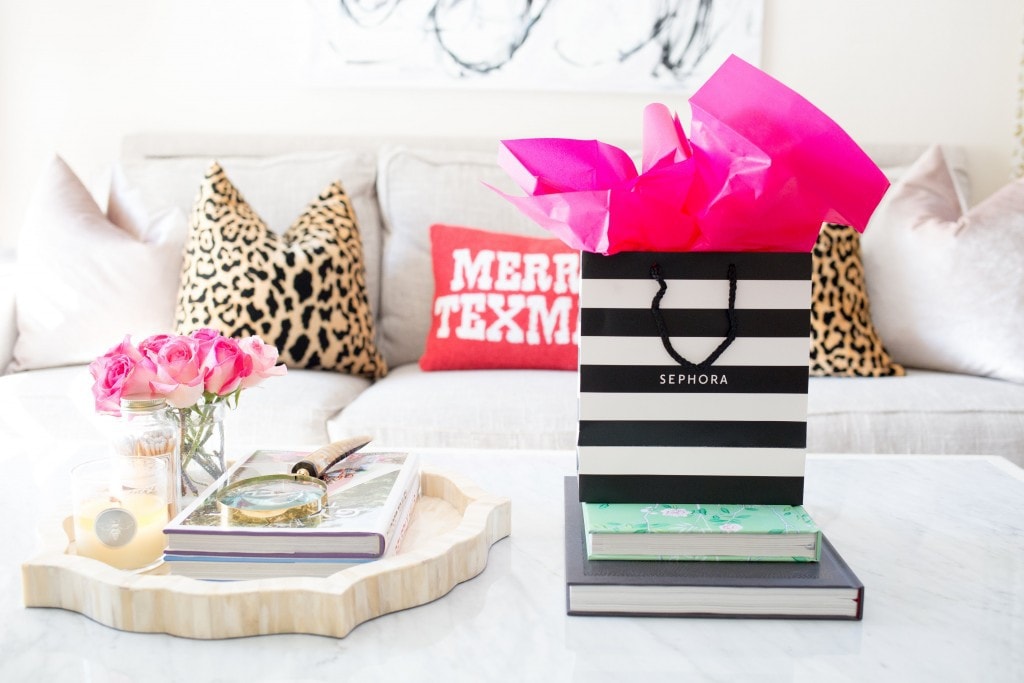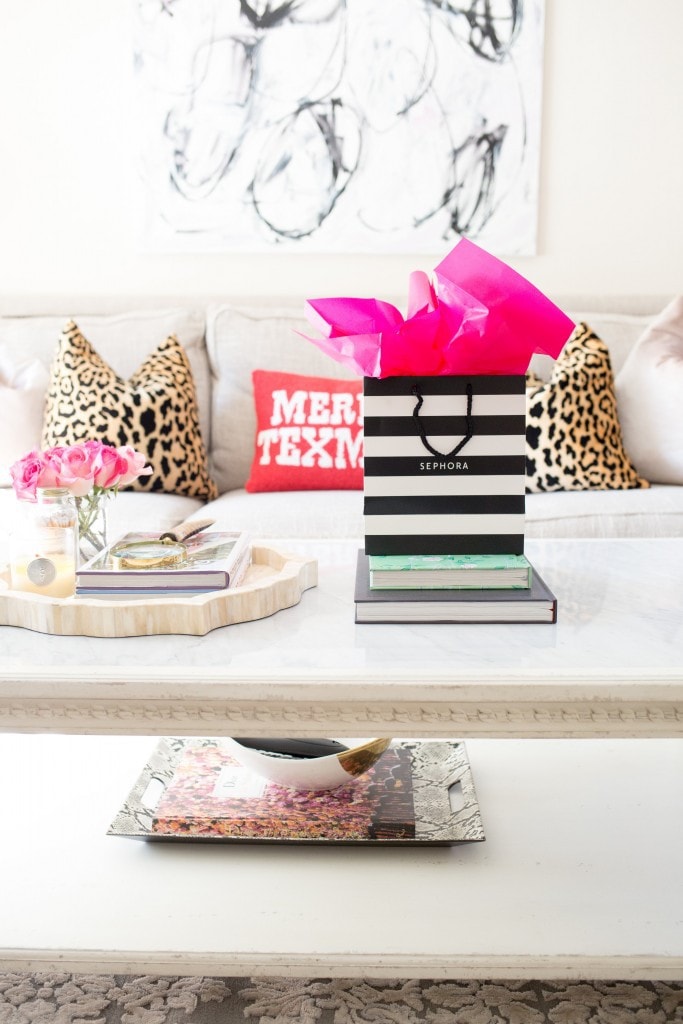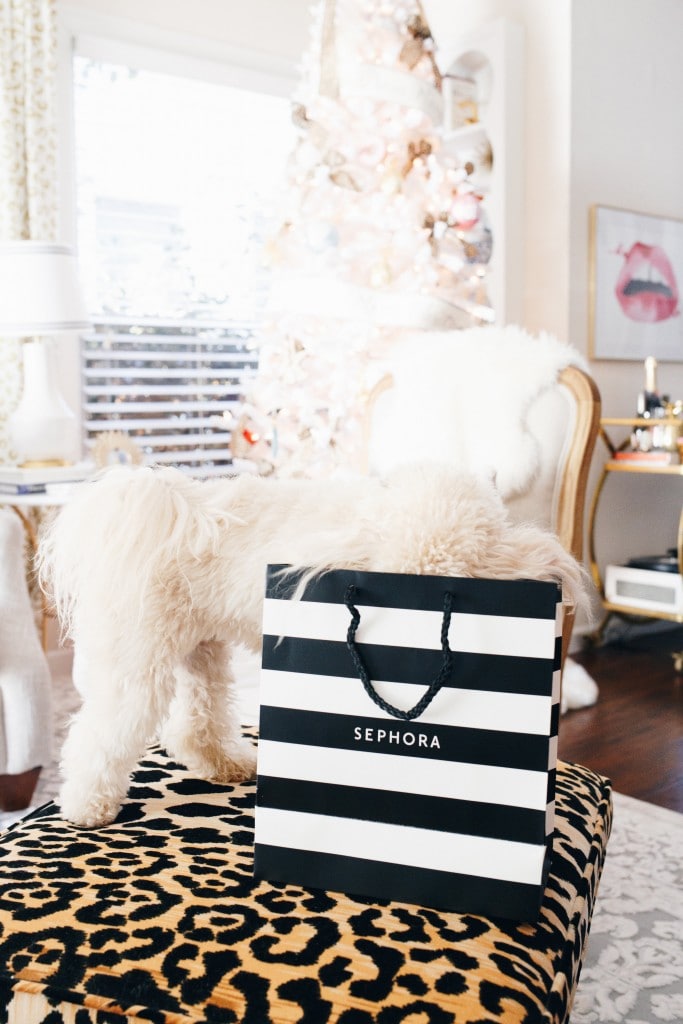 It's Cyber Monday! This is traditionally the last day of major sales before the holidays and one of my favorite shopping days. Black Friday is always so much fun, but a little bit of a mad house. I'm still sleepy from Thanksgiving and we are normally with family. When Cyber Monday rolls around I'm back at my desk, can think clearly and have the time to write out a list of what we need to finish up purchasing or things I'm out of around the house! Because I'm home and can go through what we need, I also decide to stock up on beauty products. With a little one on the way, I'm really trying to keep our bathroom cabinets stocked up with shampoo, facial cleansers, makeup, etc. since I know that I won't be getting out of the house much and we will have lots of visitors. That might seem a bit silly, but nesting does crazy things to you and I'm convinced I need to be fully stocked up on everything!
I thought I'd start Cyber Monday off with the store I like to do the most damage with: Sephora. During Paul and I's couple shower when we were engaged they had us play the newlywed game. One of the questions was: "What receipt does Katey not want Paul to ever find?"
His response in bold letters on a poster [and to my embarrassment] was "Saphora."
Now that we are married and he DOES actually see the receipts he knows it is spelt Sephora, but I think that answer gave everyone the biggest laugh. Because we all know this girl loves her lipstick and at least my husband-to-be at the time recognized that. 😉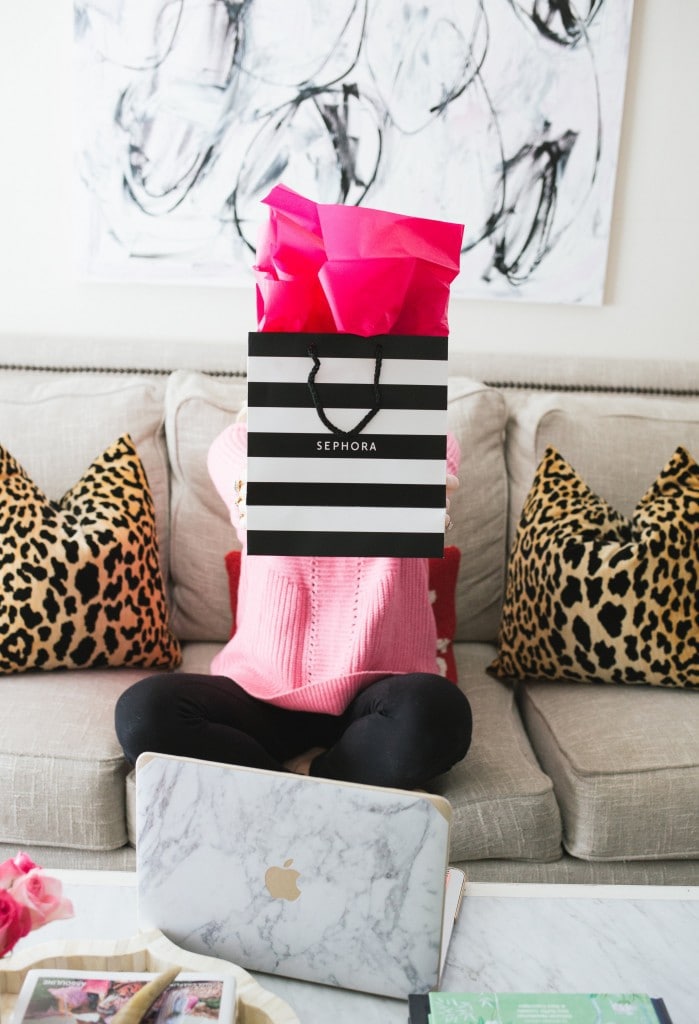 Today Sephora has some Cyber Monday exclusives [see here] and I thought it would be fun to review my favorites with you all. Let's get to it!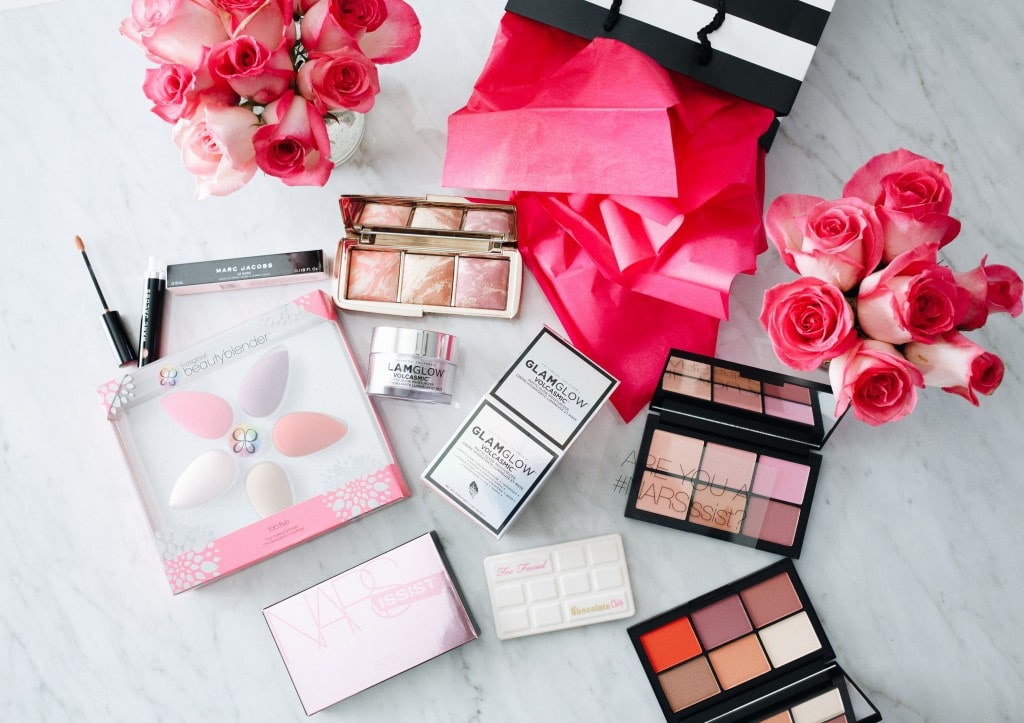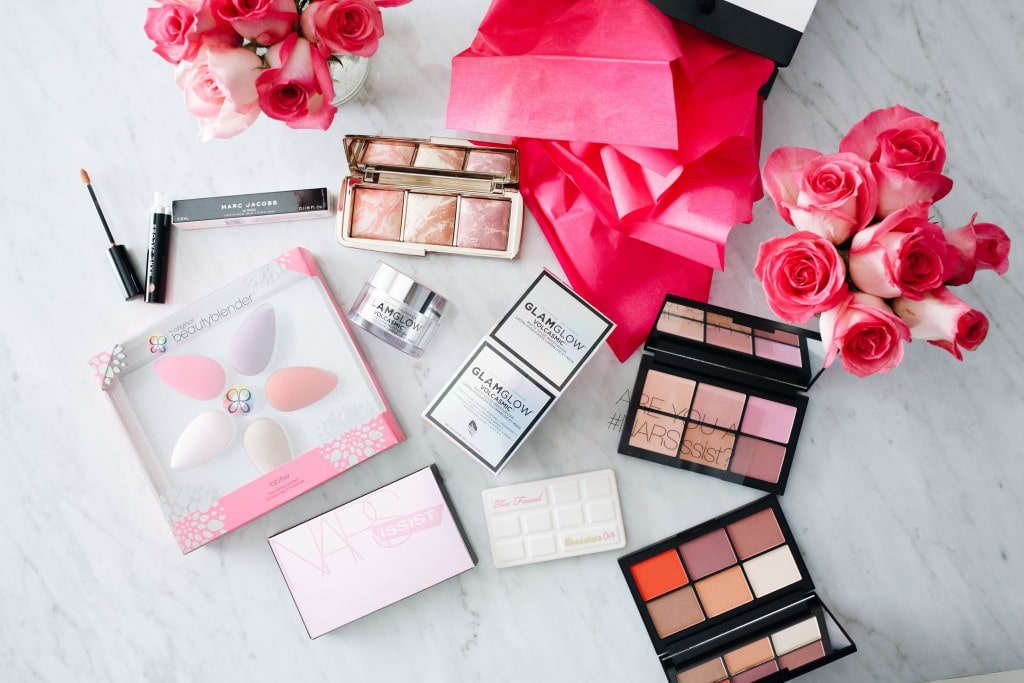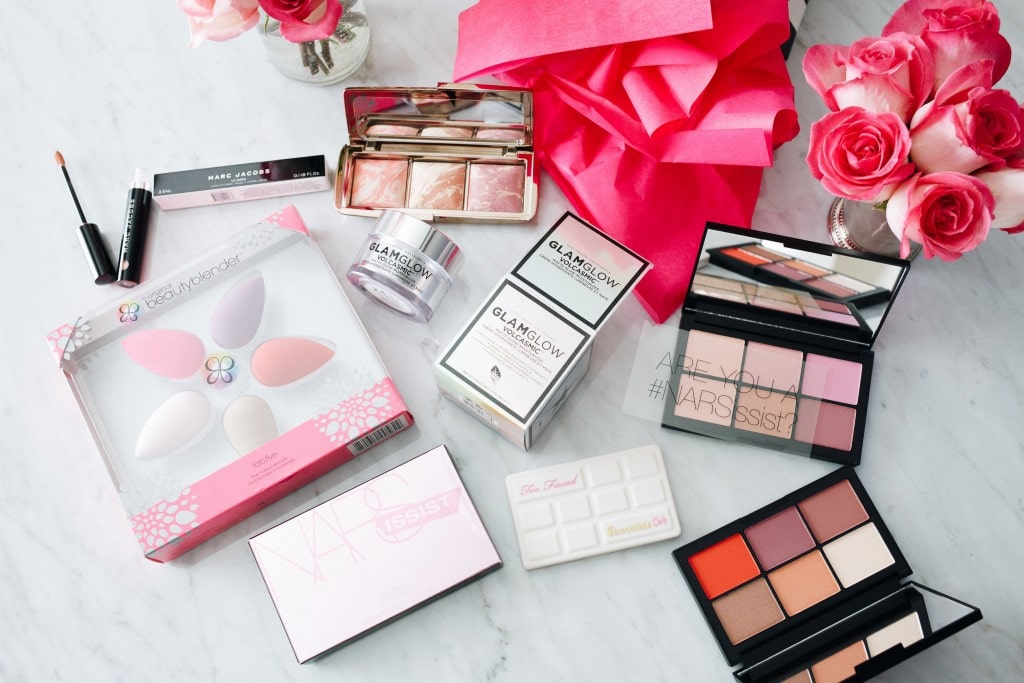 The goods:
1. Too Faced White Chocolate Chip Palette
This is such a good stocking stuffer for $26! Sephora customers get exclusive early access to purchase this palette today and it comes with 11 shades. Think creamy nudes, pastels and then pops of black to smudge out your eyeliner! The shades remind me a lot of how my eye makeup was on my wedding day, which you can see here for color reference.
2. Hourglass Strobe Lighting Blush Palette
This is a limited edition blush palette exclusive to Sephora and online only. What I love about this blush is I really don't need a highlighter because Hourglass Ambient Strobe Lighting Blushes use a specific technology to make your cheeks glow along with the color. Sorry for the mouthful. In Katey terms, it just means you can cut your makeup time in half and you don't have to do a blush AND highlighter, you get both.  It's also super pigmented, and I just have to dust my blush brush in it once to get the full effect. The shades are also really wearable so it would be a lovely gift for your mom or mother-in-law.
3. Marc Jacobs Beauty Le Marc Liquid Lip Créme
I have swatched below this lip crème in shade: Fawn Over Me. I'm. Obsessed. I'm cringing even typing this, but it has a very Kylie Jenner-esque shade to it and while that would normally scare me, the girl knows what she is doing when it comes to wearing nude lipsticks. It's not too light and it's not borderline plum. Cyber Monday is the first chance to purchase a MJ liquid lipstick and these have a Brazilian butter in them so your lips won't be dying cracked by noon. I get a lot of questions about liquid lipstick application and if you're worried about chapped lips prior to applying, I use an old, soft toothbrush! Dampen it under water, scrub back and forth on your lips then apply your liquid lipstick.
4. Nars NARSissist Unfiltered Cheek Palette
I am always a fan when Nars does a blush palette because you're getting a lot for your money. These run under $60 and you get 6 shades. The palettes are limited-edition at Sephora and there are 2 different palettes for different skin tones which I love! The Unfilitered 1 is cool-tone based for fair/medium skin tones and Unfiltered 2 is warm-tone based for medium/deep skin tones.
5. Beauty Blender fab.five set
If you're a mom, I would definitely reach for this first when it comes to stuffing your daughters' stockings. This set is a $100 value and you can break up the blenders into stockings or gift sets for friends. These makeup sponges are my favorite way to apply foundation, so if you aren't familiar just run them under water for a few seconds, squeeze the excess water out into a clean towel and apply your foundation with it as normal. Your foundation will be well blended and won't look cakey at all!
6. GlamGlow Volcasmic Matte Glow Moisturizer
If you have combination-oily skin, girlfriend I have a product for you! This Glamglow moisturizer gives a matte glow which might have you thinking, "How?!?!" I've tested it for the past week and it keeps oil at bay, but your skin doesn't look flat. I think it's so silly that if you're oily you must look matte and if you're dry you must look dewy. What if a girl wants the best of both worlds?! This new product is online only at Sephora and works as both a moisturizer and a makeup primer so you don't have to use both products. I just apply in the morning after I wash my face, it sets within a minute and can start to do my makeup. It smooths everything and preps your skin for makeup application.
7. Tory Burch Love Relentlessly Eau De Parfum [not featured, it came after this shoot]
I'm so sorry I don't have this photographed for you all, but I will be sure to snap it today! This perfume is actually a spring preview available Cyber Monday only. I've shared before one of my favorite things about Tory Burch as a designer is that all of her pieces stem from a story and are nods to her family. From her watches to her fragrances, everything is rooted in her heritage and as a sentimental girl it always gets me and you can always mention that when you gift a Tory Burch item. This fragrance in Love Relentlessly is about her parents' love story. It has pink pepper, rose and orris, so it is a really feminine and romantic scent. I'm buying 3 today for my Mother's Day gifts for Paul and I's family! To my mother-in-laws and my mom, please disregard that if you read that…. [They all read my blog every day so I can't believe I gave it away, but they will forget by Mother's Day right?!]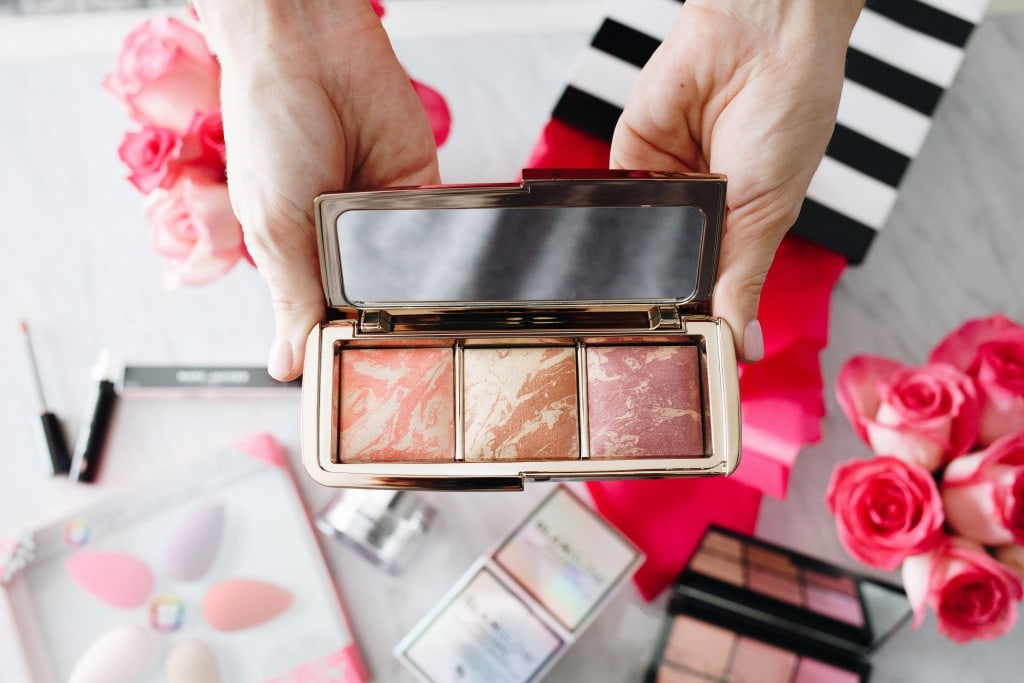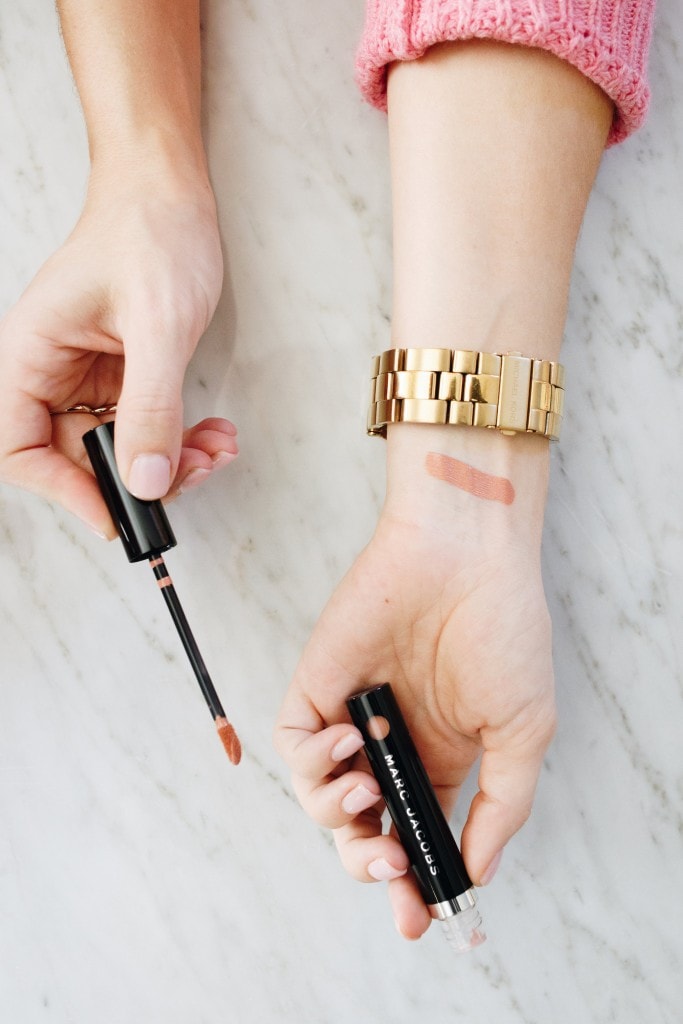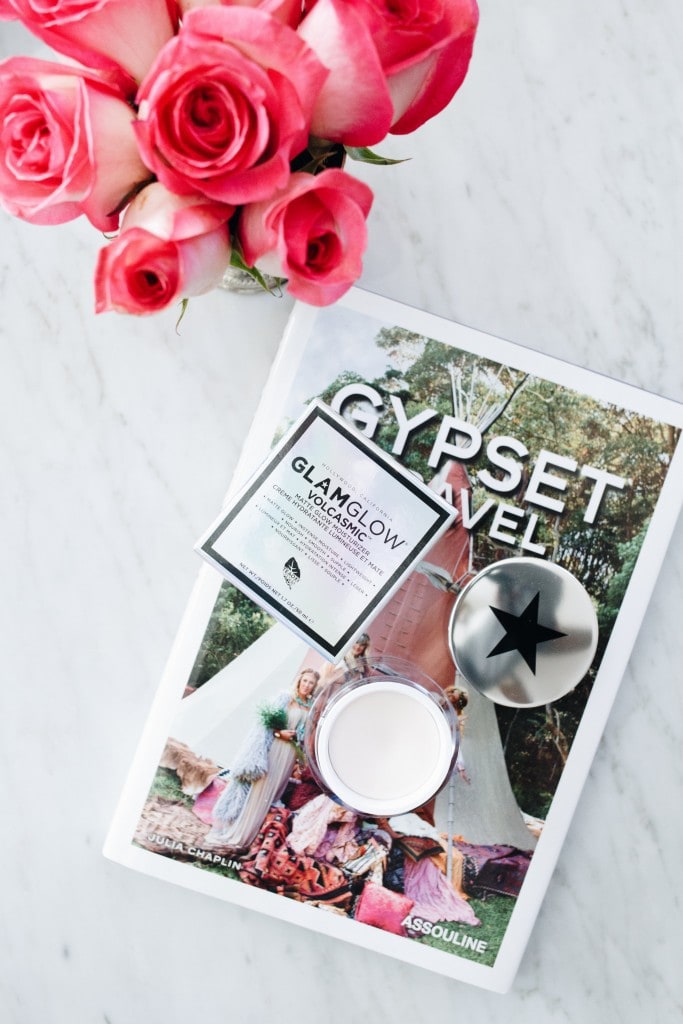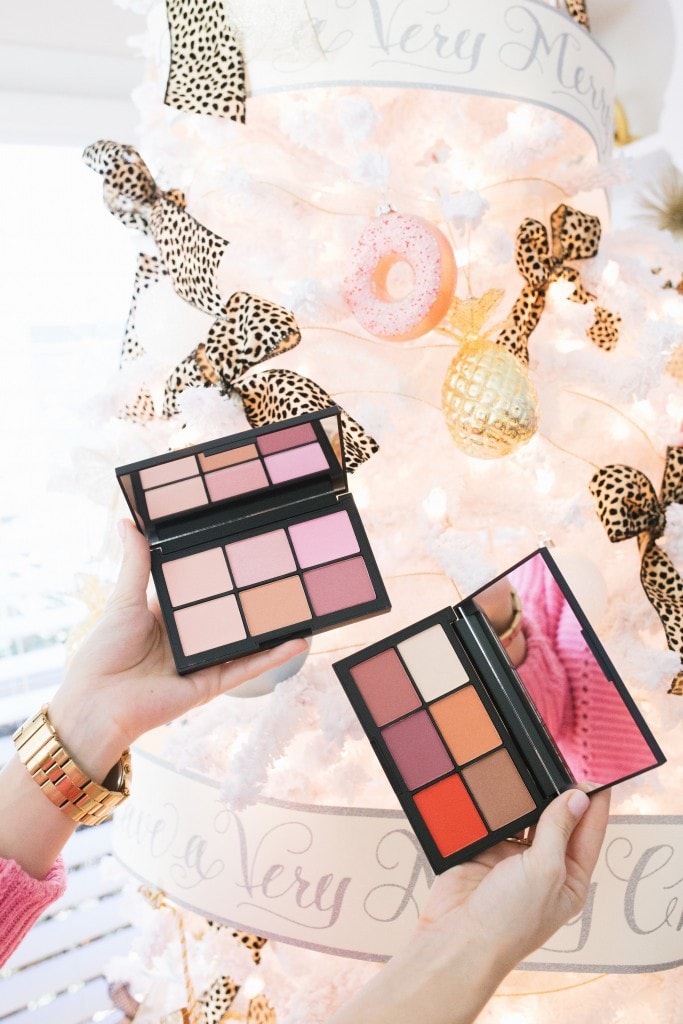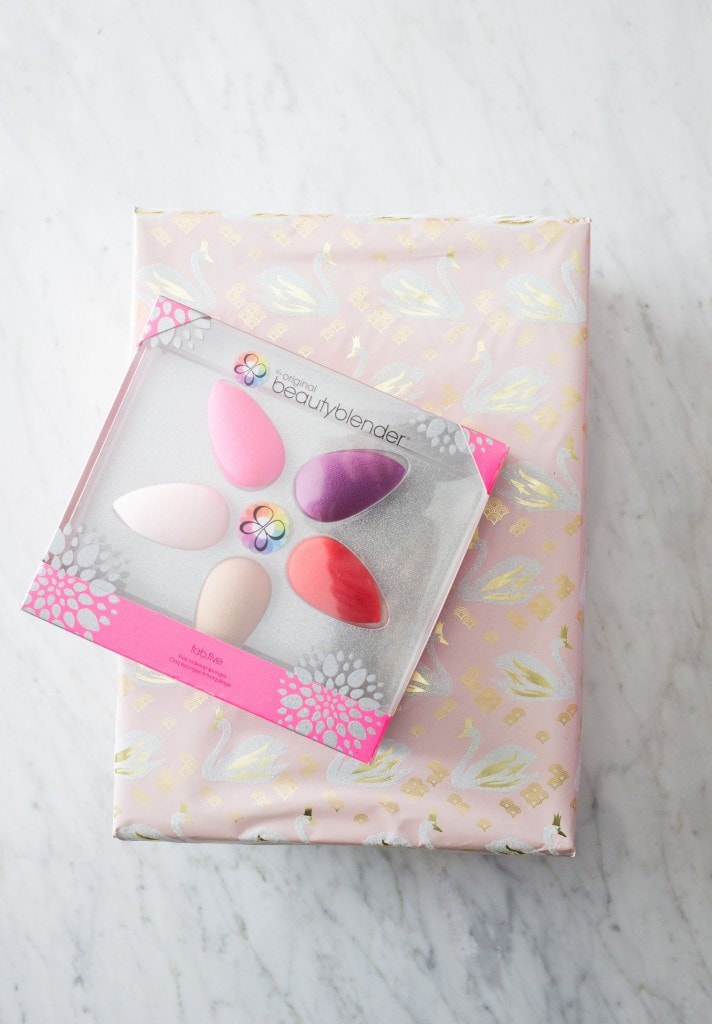 I hope you enjoyed this beauty review! I love doing them so please let me know if you would like more. 🙂 I'll be sharing the winner of the giveaway from Black Friday later today on the blog as well, stay tuned!

In collaboration with Sephora. All opinions are my own!