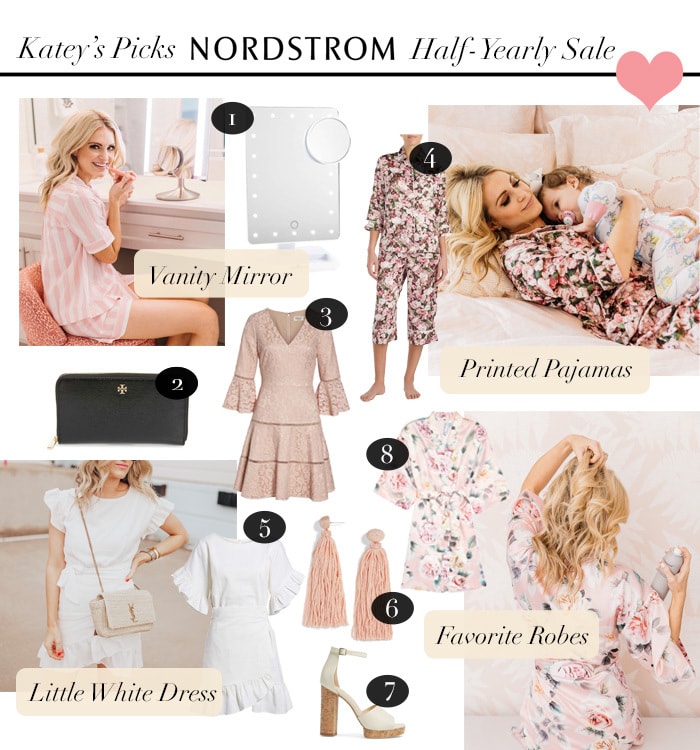 one {similar mirro} | two | three | four | five | six | seven | eight

---
Yesterday, the Nordstrom Half-Yearly Sale started! It gives you a bit of a taste for the deals that will come during their Anniversary Sale this summer. Just like the Anniversary Sale, this one features women's clothing, home decor, children's clothing and men's as well. Like the A Sale, sizes here go quickly, but it's nice because these are pieces you can wear through summer! It isn't fall-based clothing, so you can stuff your closet with on-sale AND on-trend goods!
I shopped this sale last night and will be spending this morning chugging many cups of coffee. This week has been a whirlwind! In exciting news, my cousin got engaged! We've been talking about when she will have her wedding and I can't wait. We definitely have such a special bond being the two oldest girl cousins, and I can't wait to celebrate her! And then the low of this week was yesterday when we found another leak in this one room in our home. That's the second leak and now we have to redo our hardwood floors in that space. Is it really as much of a pain as everyone says?! Yikes! But with all that went on this week, I am going to be playing catch up today and trying to get a head start on packing us for Disneyland. We leave next weekend!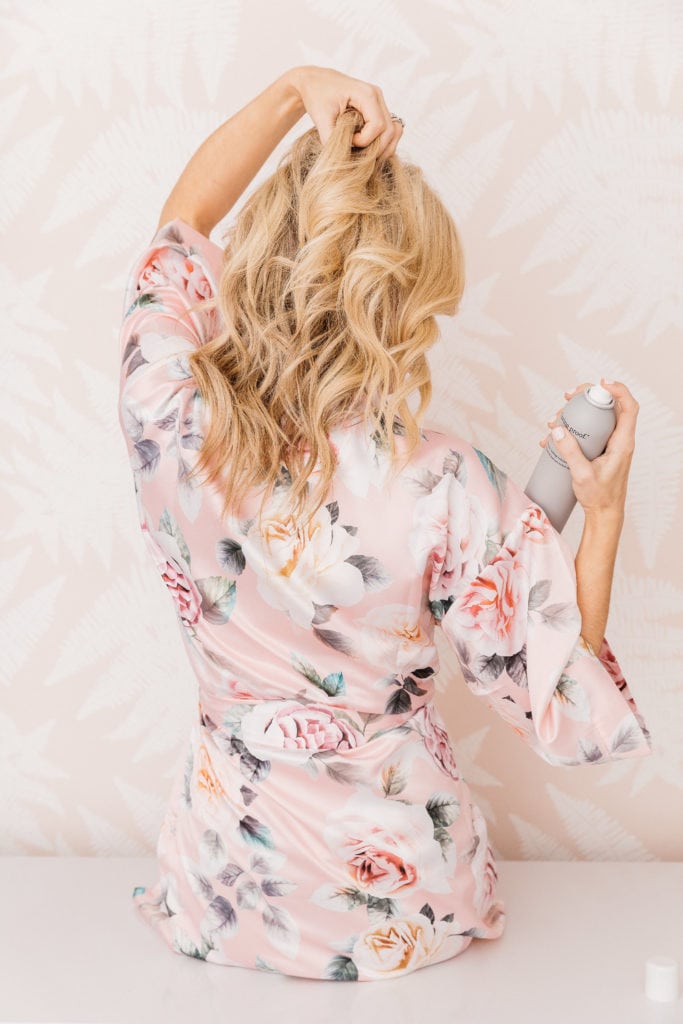 This robe is on sale and I am obsessed with the line! I actually wore this brand on my wedding day. This is the exact robe I wore on my wedding day and while it isn't on sale, it was worth sharing! You can see those photos here.
I purchased two pairs of lightweight pajamas for summer and both happen to be on sale! This is the first pair and it's a precious little pink and white short set! I also wanted to share this vanity mirror on sale. These sell out so quickly so I'm sorry if it is already gone! But it's a fraction of the price of mine and I've had one before and it is wonderful!
THIS was my dress last winter. I wore this thing every single weekend for holiday parties and blogging events. The fit is my favorite and it comes in blush for summer at 40% off! The brand is Eliza J which I've worn for years. I linked a few other dresses by her line on sale.

Nothing better than a little white dress under $35! This dress runs a little smaller.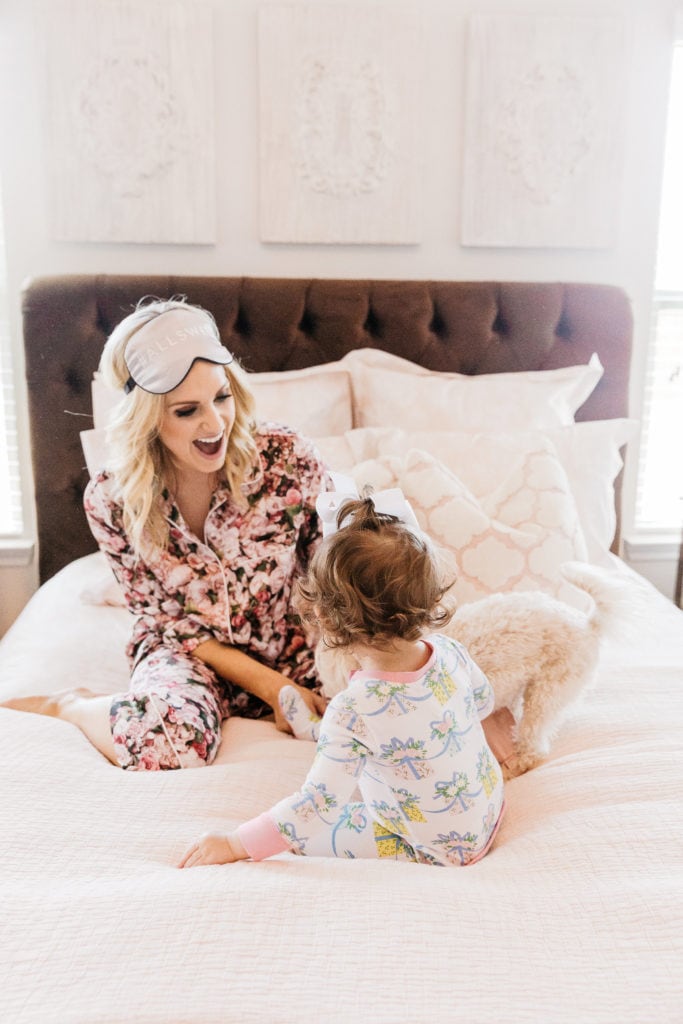 This is the other pair of pajamas I purchased for summer! Is there anything better than a good pair of pajamas? Maybe I love them so much because I associate them with cuddling in bed and drinking coffee?! It is my absolute favorite part of the day! Maxi gets in our bed in the morning and she will just lay there petting Peaches for 15 minutes. She's still so sleepy when she does it and it is the cutest thing ever! Melts my heart.
More Favorites On Sale
Here's to a slower end of the week and a wonderful half-yearly sale! How has your week been so far?!