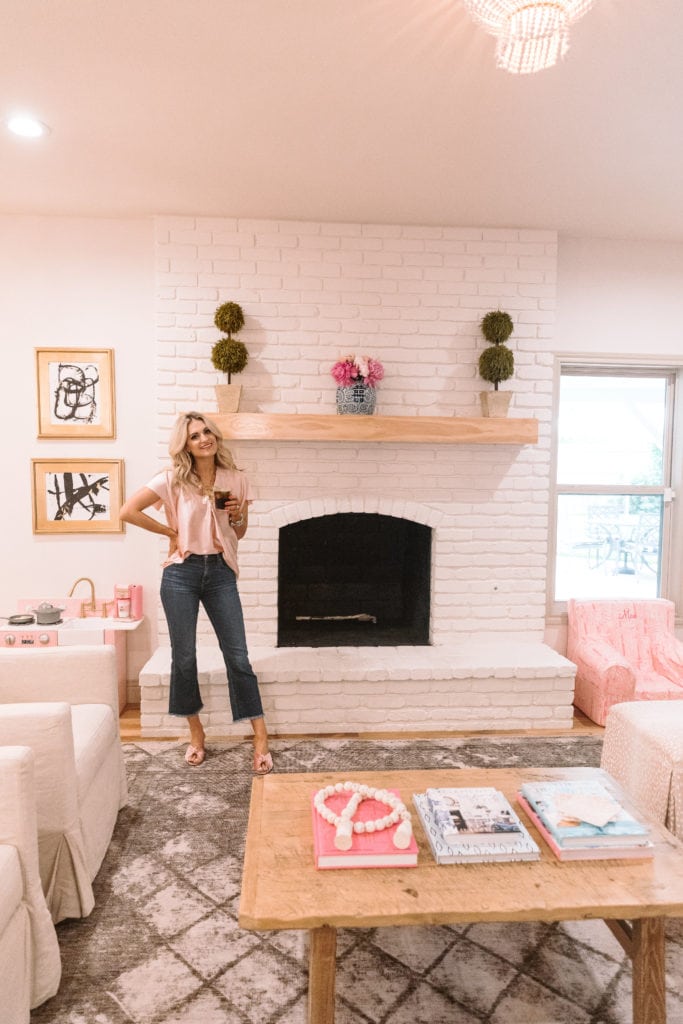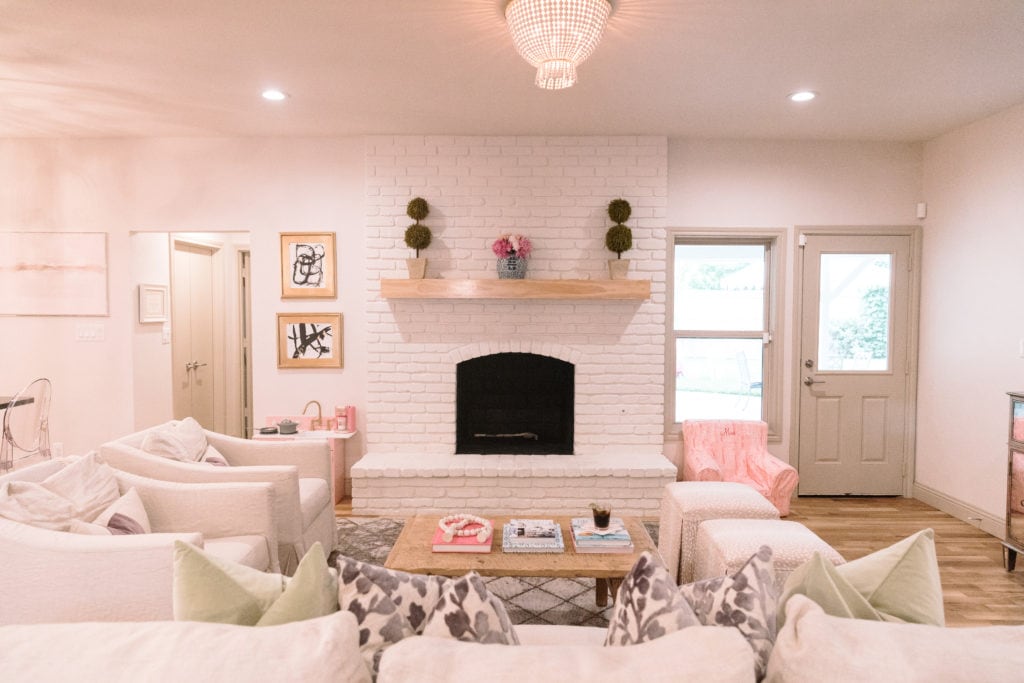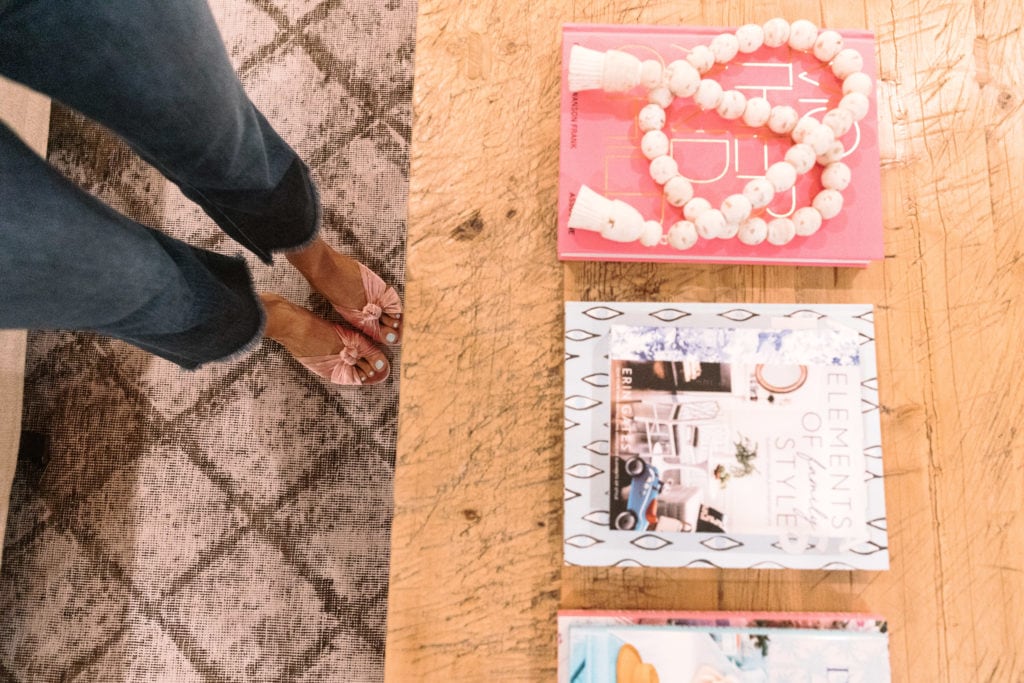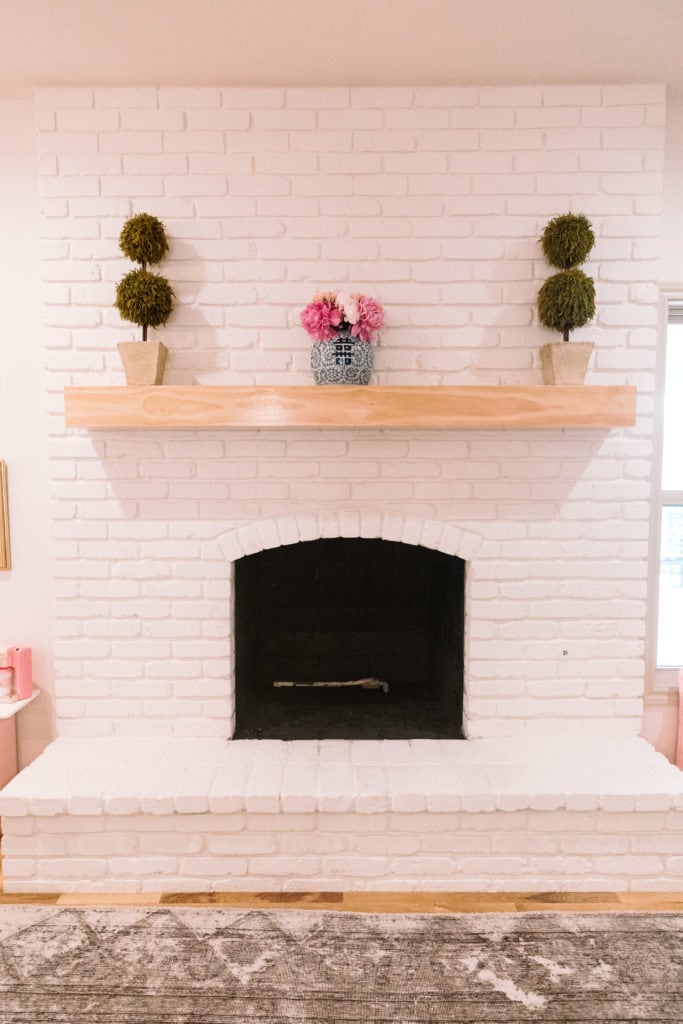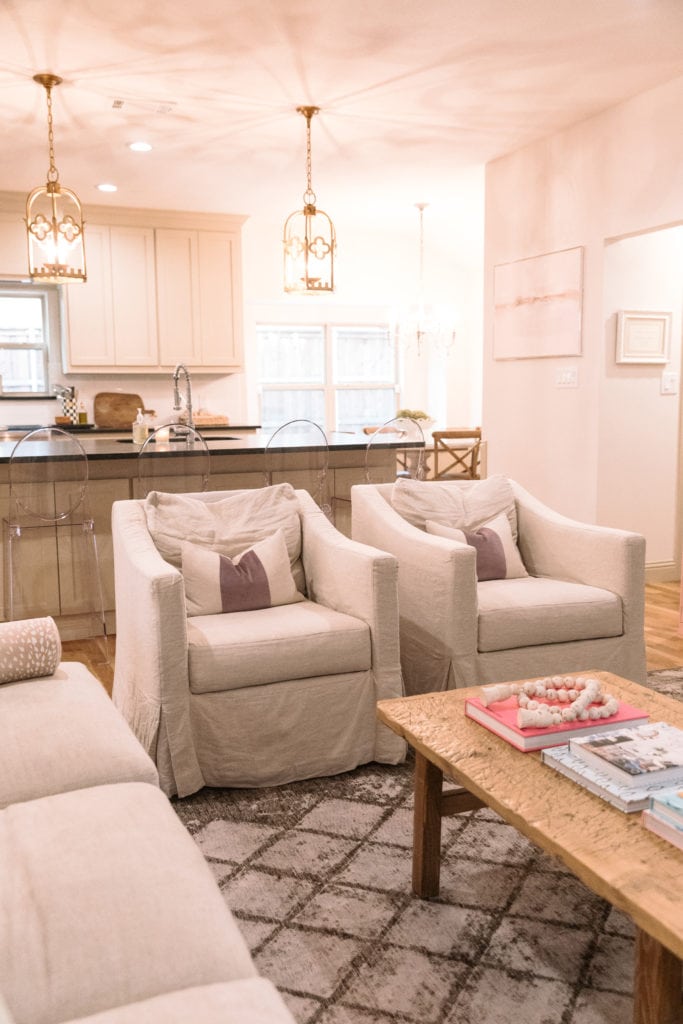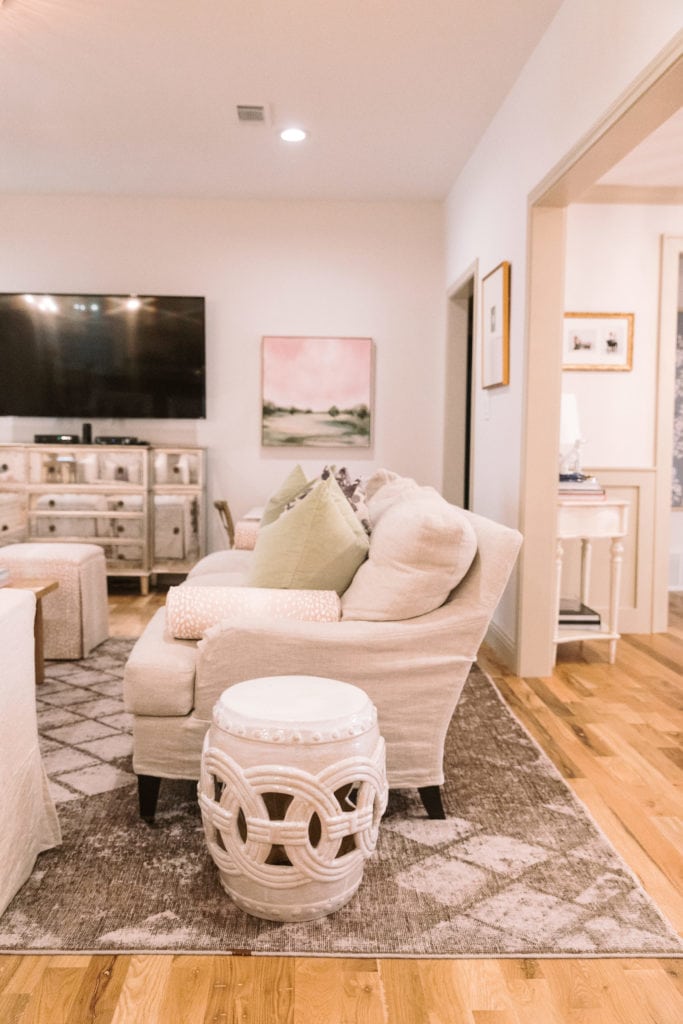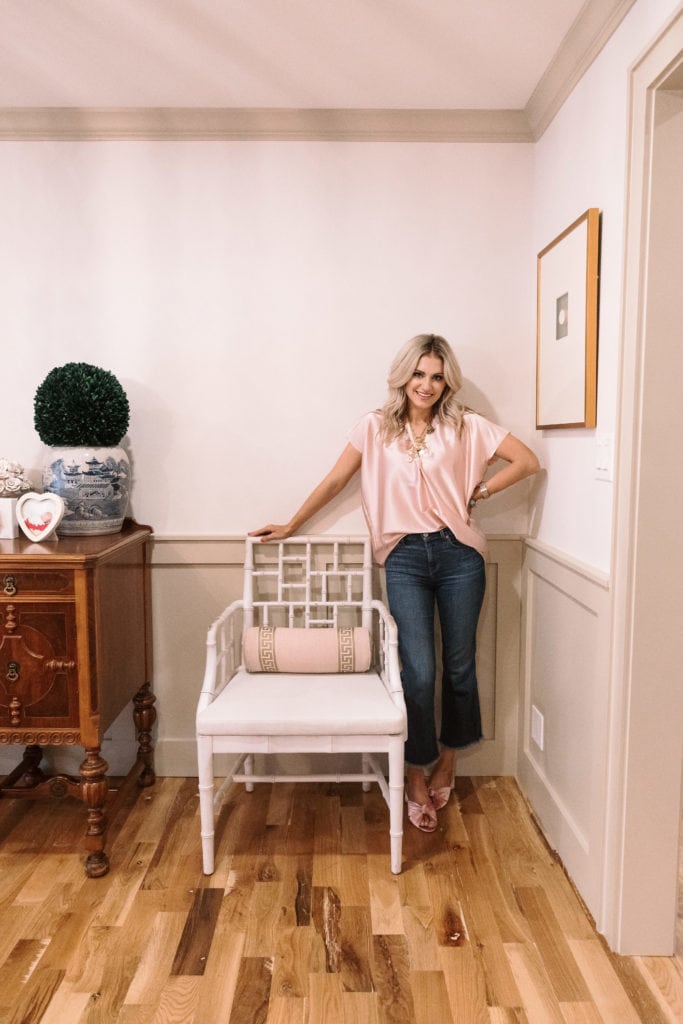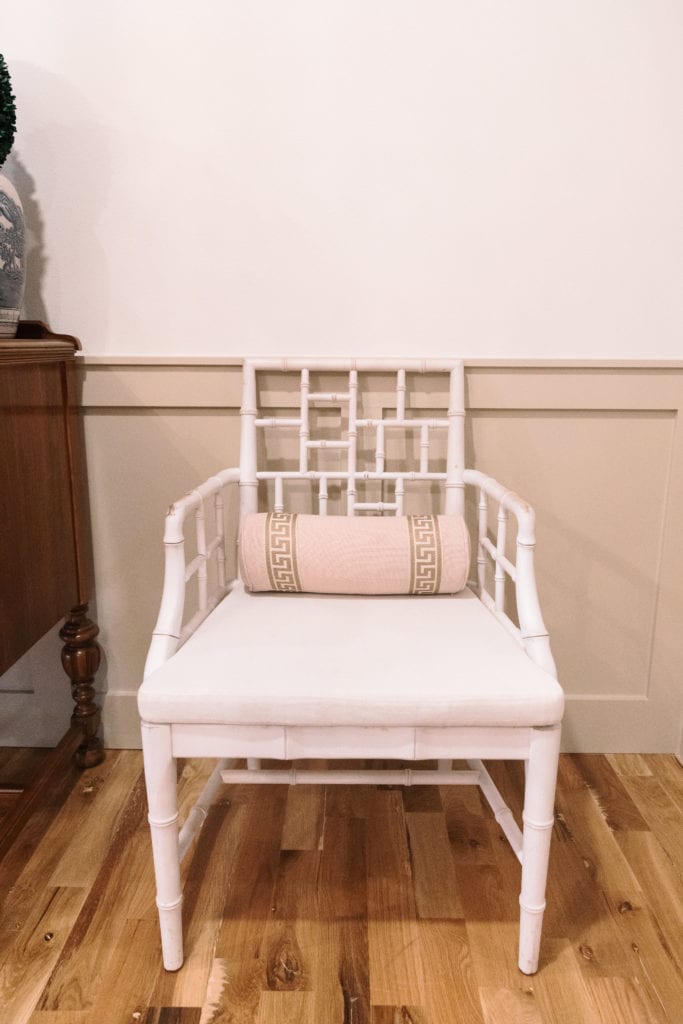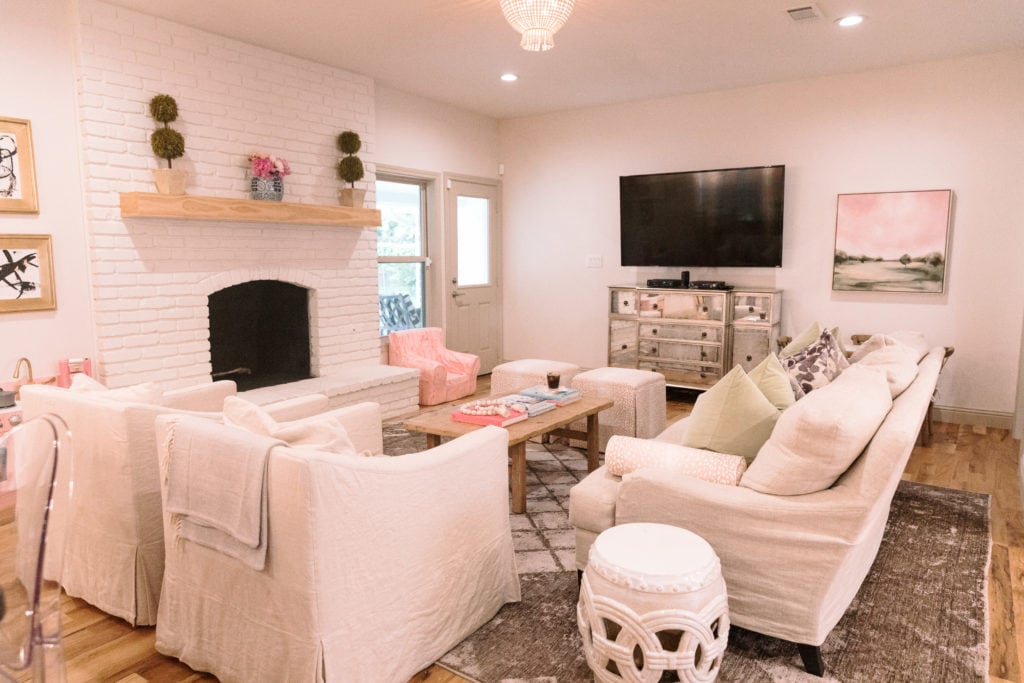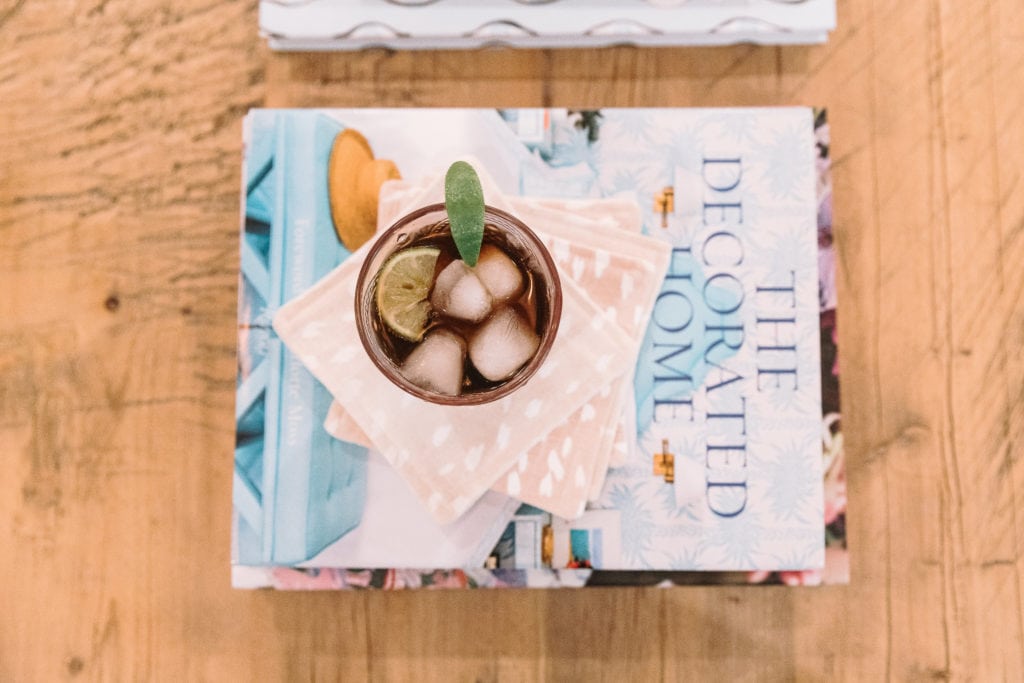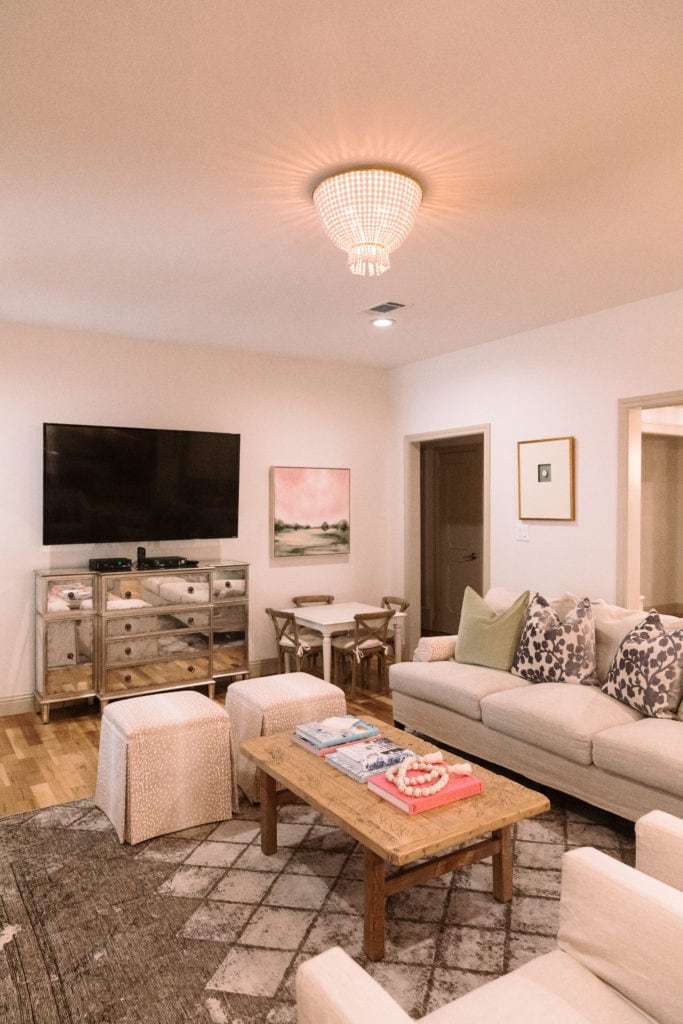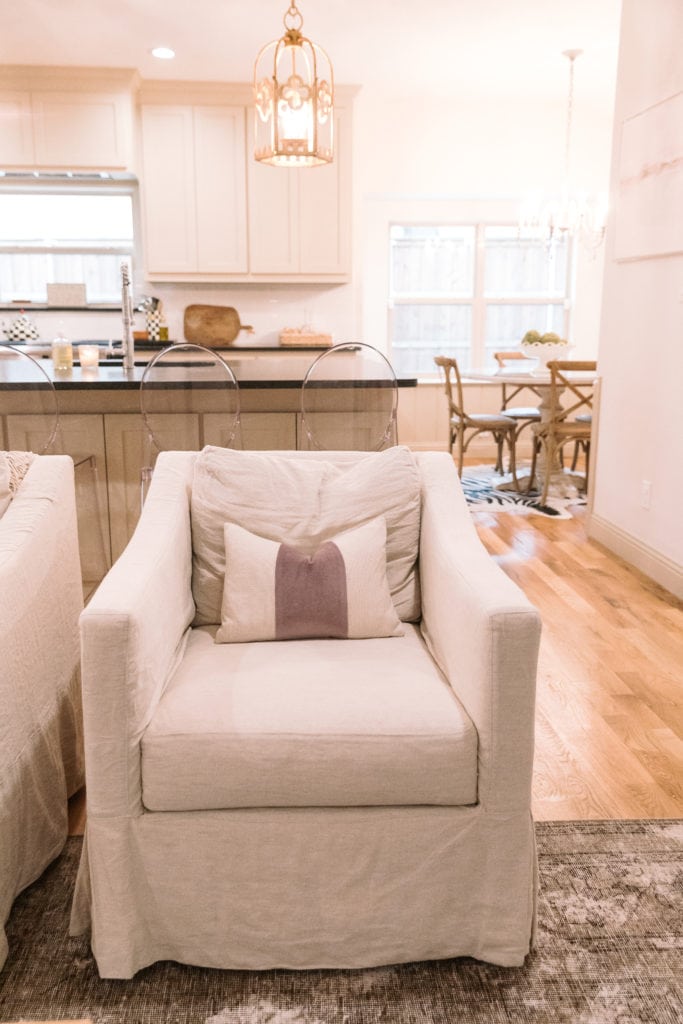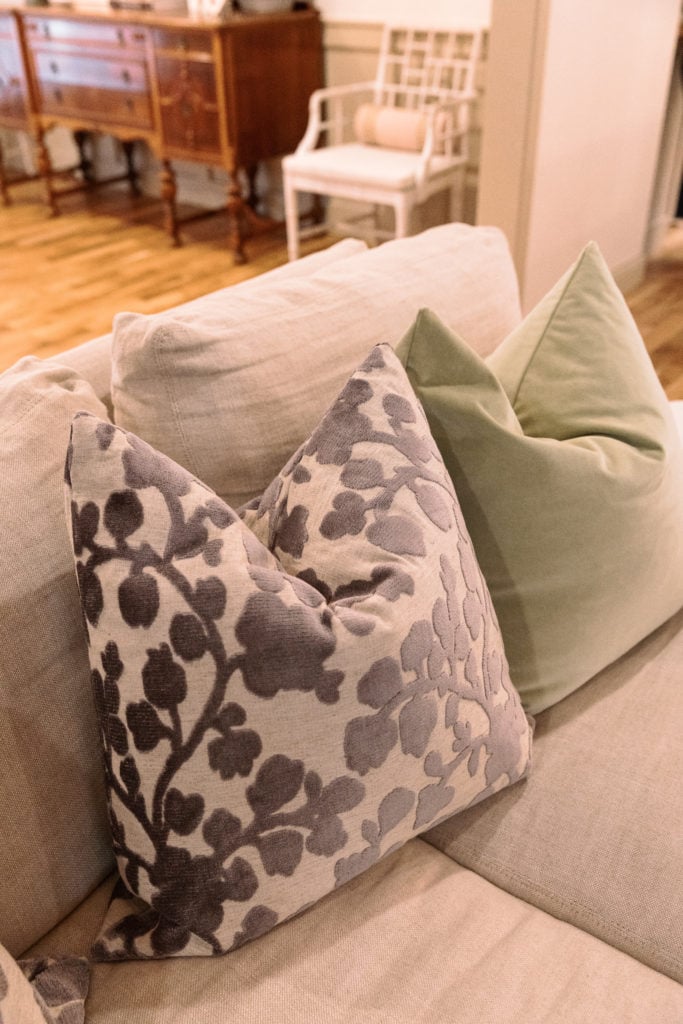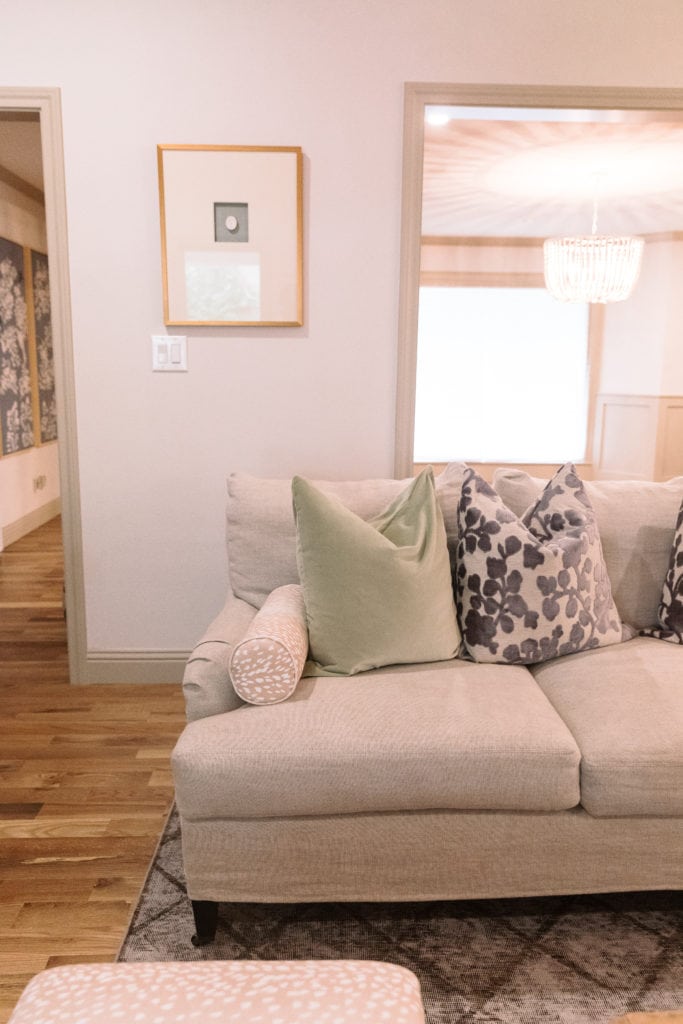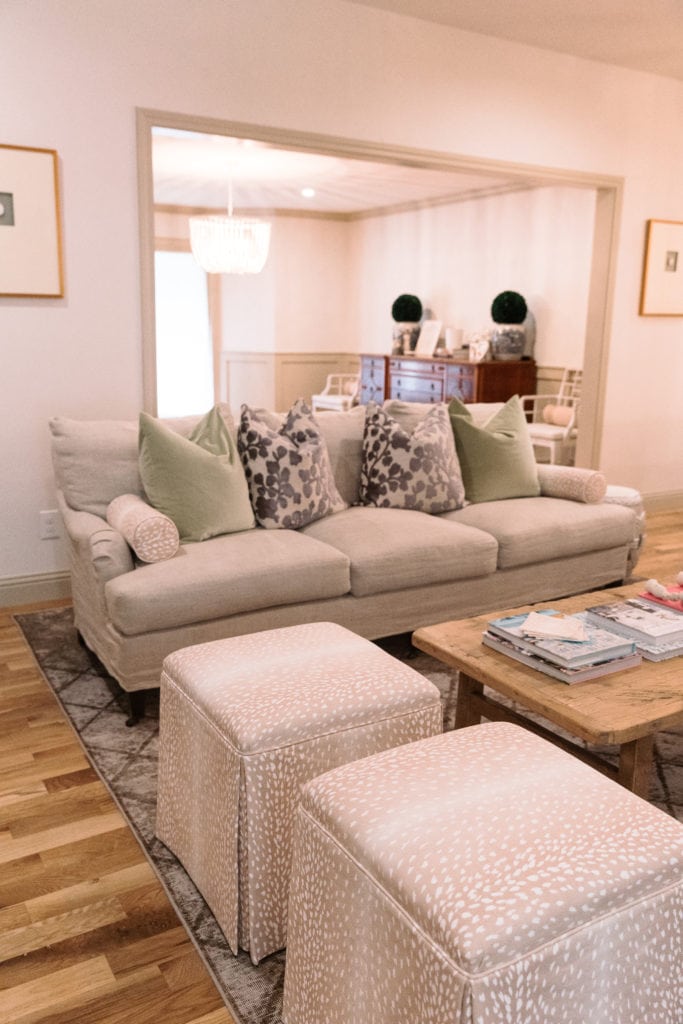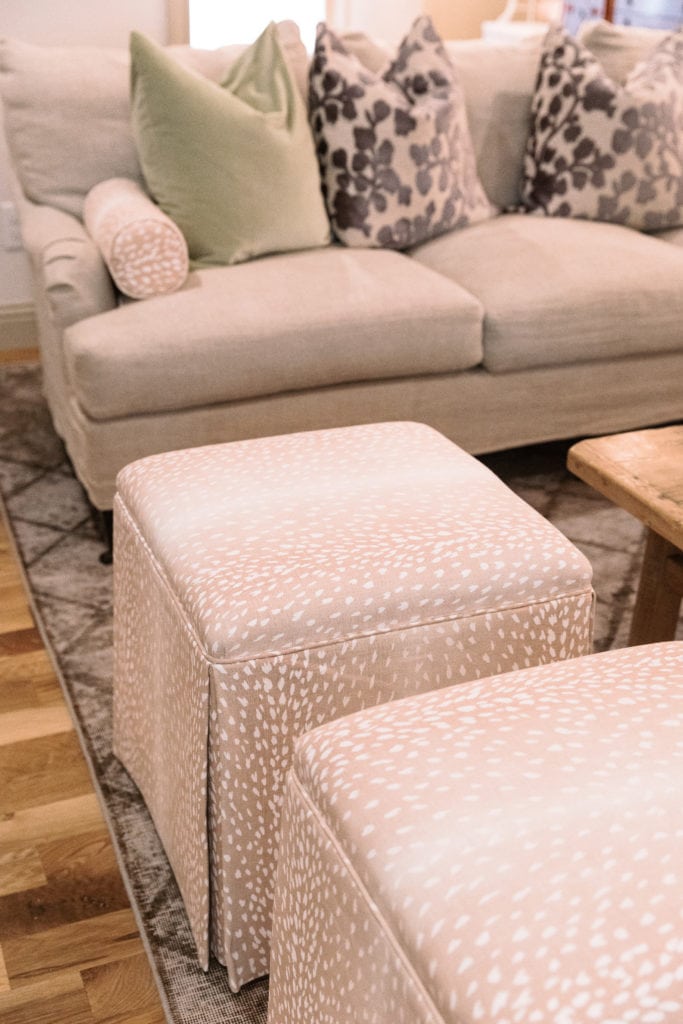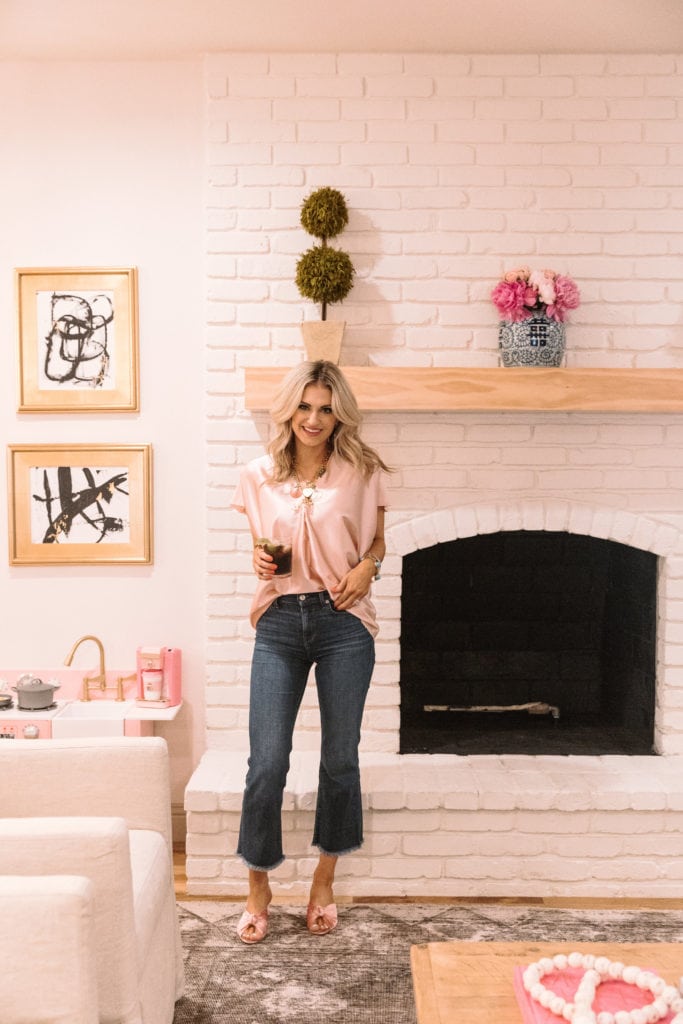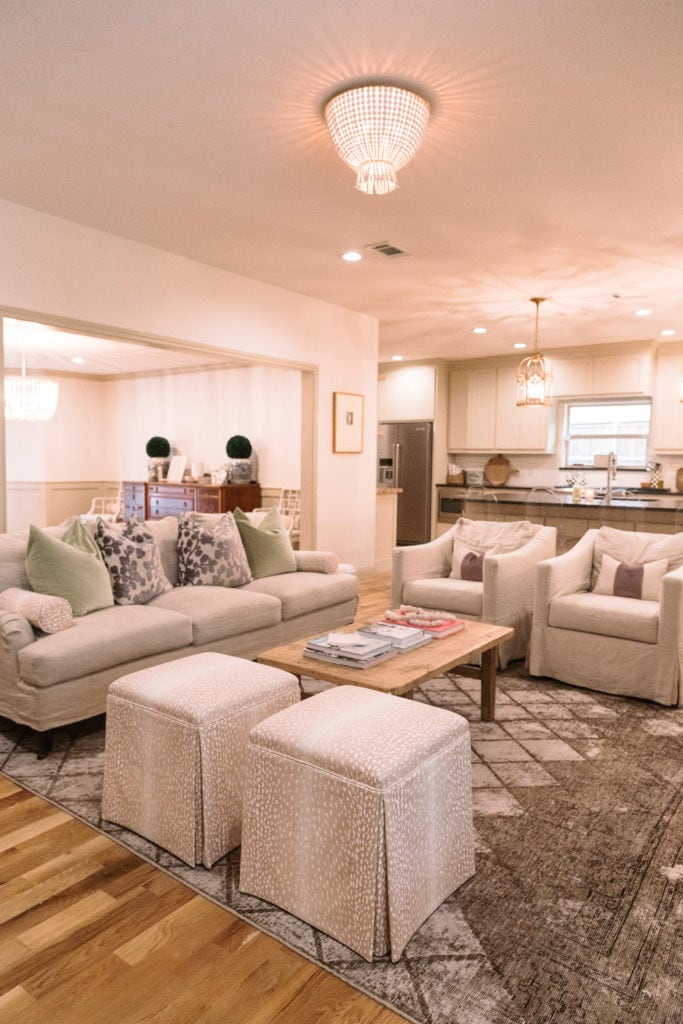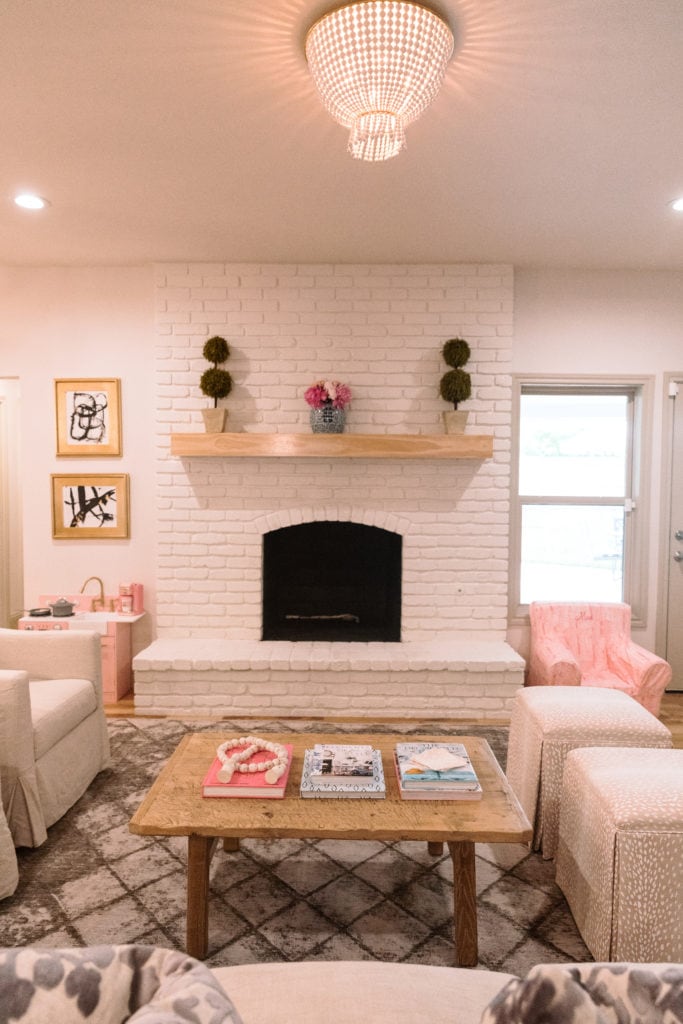 Home sweet home! I'm thrilled to share another "mid" update with you all on our decorating process. But I guess we could really count this is more of a room reveal, no?! The only thing left on our living room to-do list is to find a mirror for above the mantle- but hey, peonies in a ginger jar work just fine! Little Design Co. launched their spring line, Paul picked out a coffee table, we found a rug to fit the space, and everything seems to have fallen together in a perfectly cozy fashion.
The last time we chatted, we had our living room furniture, but the rest of the space was blank! Paul really wanted a rug with grey tones and a distressed coffee table. He says it is so Maxi can't mess it up, but I'm thinking it's more so he doesn't have to use a coaster 24/7. 😉 He went and picked these out with me at Simple Things. I love that the rug is darker, ahem, kid-friendly. The distressed coffee table is also nice because during the day, Maxi will dump all her barbies and little cars on the table and it's impossible to nick or mess it up. To blend the rug with the oatmeal-toned sofas, I looked to my go-to on pillows: Little Design Co. She just launched her spring collection, so I sent her pictures of our space and we brainstormed on how to incorporate all the tones. A few things she just launched to give you an idea of how I selected pieces:
Here is everything I have linked:
Shop Pillows:

Shop Other Pillows I Love:

In terms of lighting, we just added this flush mount! It's missing a bead, but let's talk about the deal I got it for! I've always adored it, but been uneasy about the price. I ordered this on Black Friday for 40% off with a gift card and then got an additional $20 off. I think I paid $133 all in all. I didn't even know where we would put it since we hadn't found or listed our home at that point. I thought I may put it in a powder bath in the last home, but am so happy it works in our living room here. However, I found some really similar options at a MUCH better price.

We love this space and I love how inviting everything feels. On Monday, we had my sister and two of her girlfriends over to watch The Bachelor and they all enjoyed relaxing in the space and eating around the coffee table. They stayed for an hour or so after the show ended and I always think that's a sweet reminder that people feel comfortable in your home and it feels welcoming. I wanted our living room to feel styled, but not too fussy, so people wouldn't feel like they could relax here. It feels like we have accomplished that with soft slipcovers, a beautiful assortment of pillows, and kid-friendly furniture. Thank you so much for reading!
COF tip: Use these for hosting!