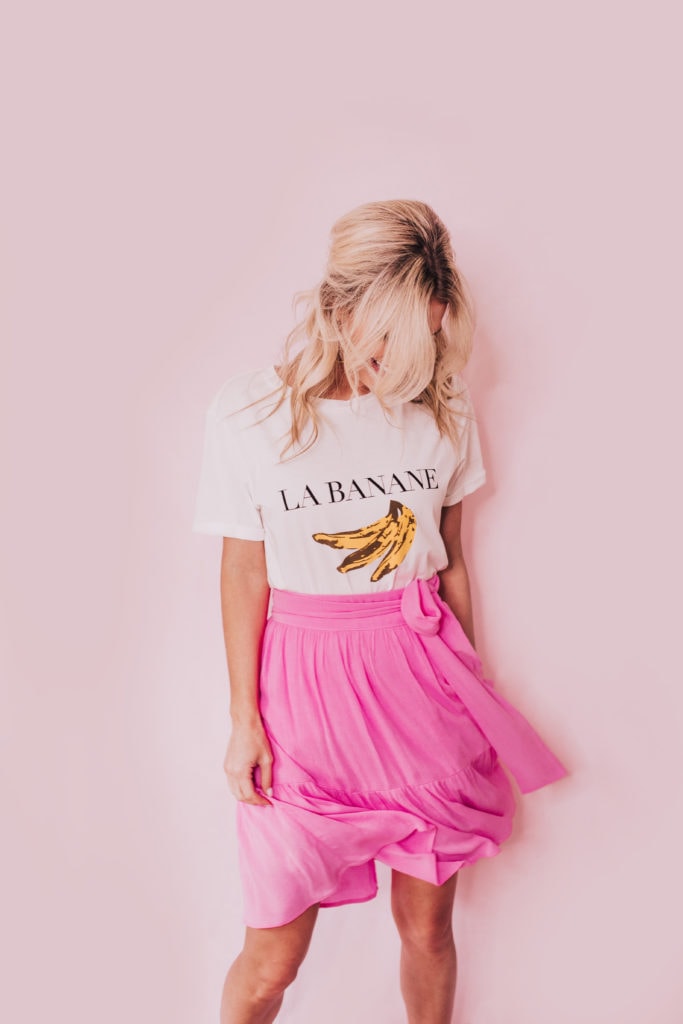 Are you ready for a summer lookbook?! Today, I'm styling the Gibson x Hi Sugarplum Summer of Color Collection which just launched at Nordstrom this morning! None of these Gibson items are over $100 and all items featured come in other colors and prints- so get ready for a fun morning of browsing! Now for sizing, I find this brand to run a bit large, so I size down in everything or get my true size!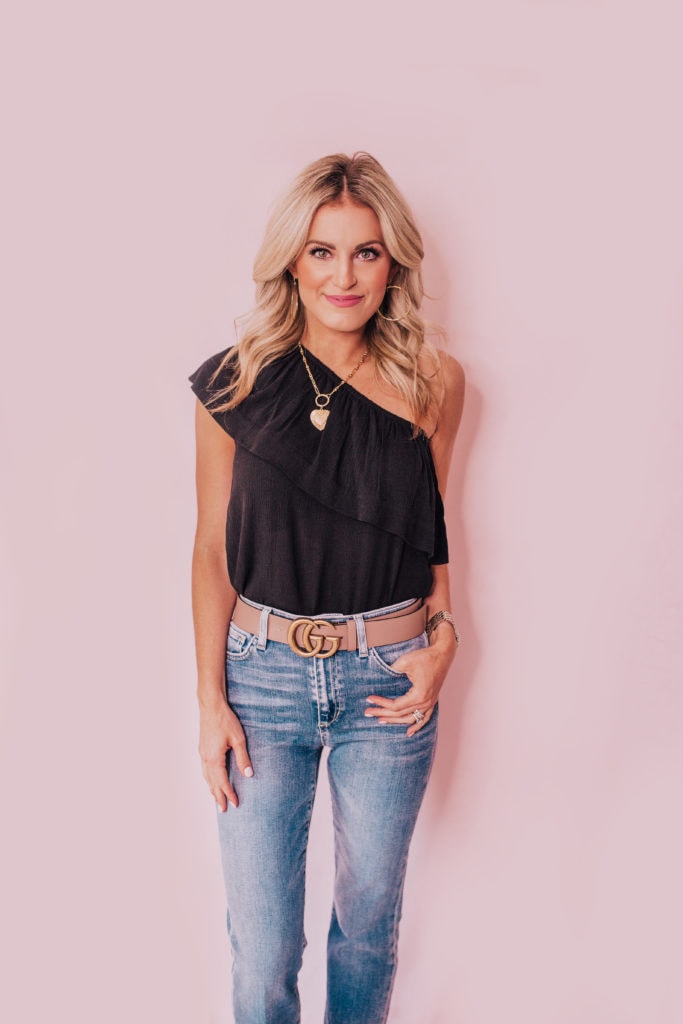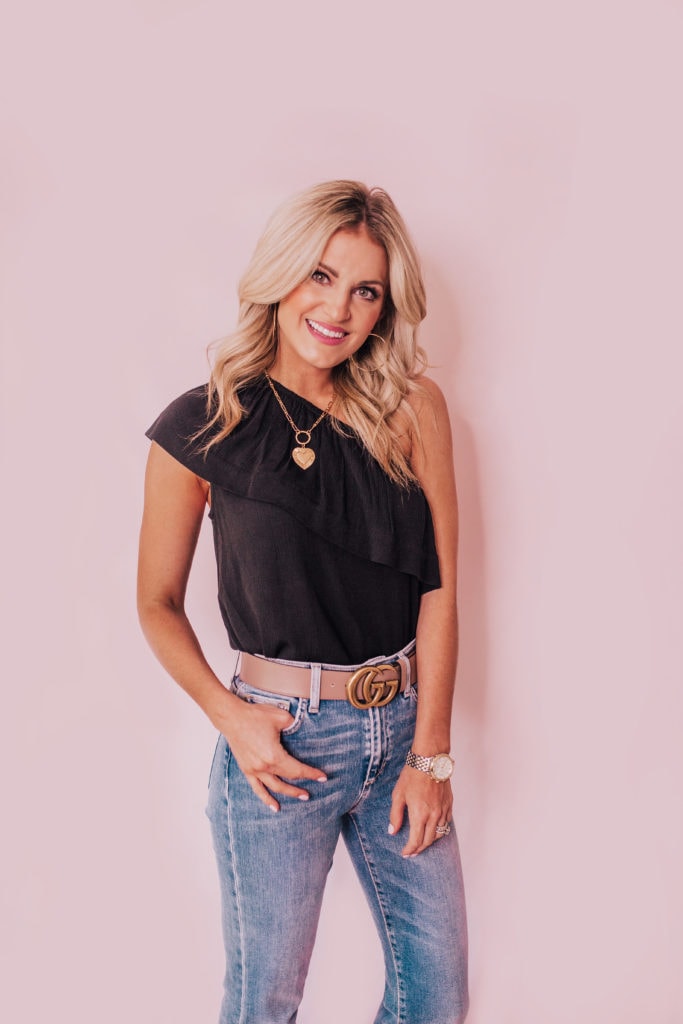 We all need an LBD and an LBT- little black top! Instead of reaching for a traditional lace tank, this off-the-shoulder number is a great pick for a summer dinner with friends. Tuck it in paper bag shorts, cropped denim, or a jean skirt! I'd also wear this to an outdoor concert because although it is black, it's quite breathable.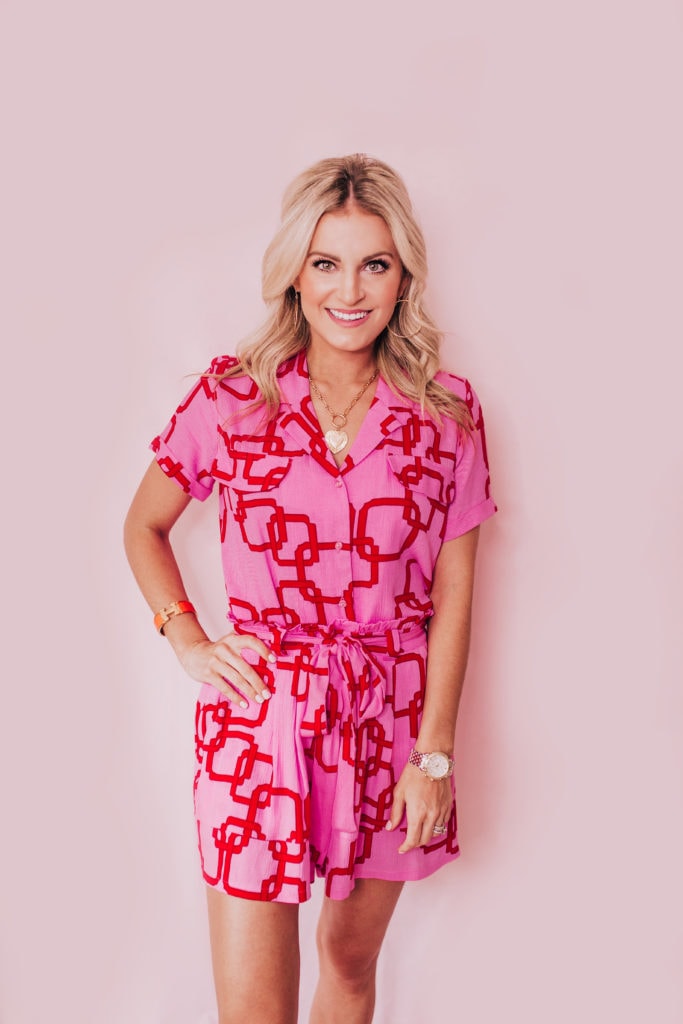 Cozy and Chic on a Saturday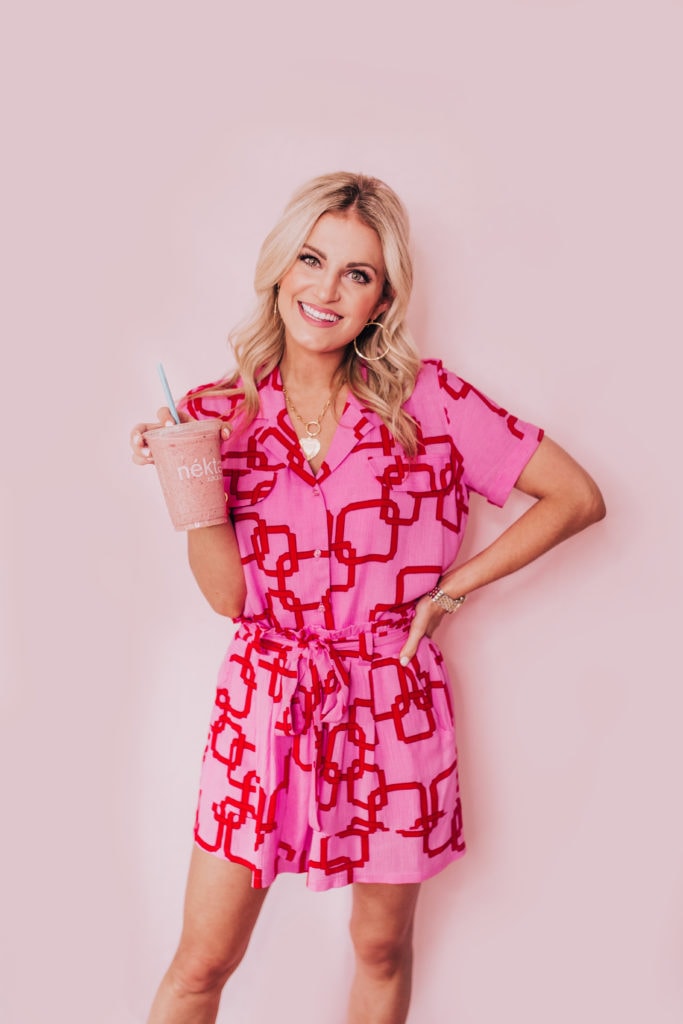 How fun is this print?! These separates can be paired together to look like a styled set. I was wearing this the other morning and my sister came in my office saying how much she loved this look, and the girl doesn't wear prints all too often! She was shocked when I told her the price of the separates because she thought I had purchased this from a pricey boutique. Tuck a white tee into the shorts if you want to tone down the look or the top into jean shorts.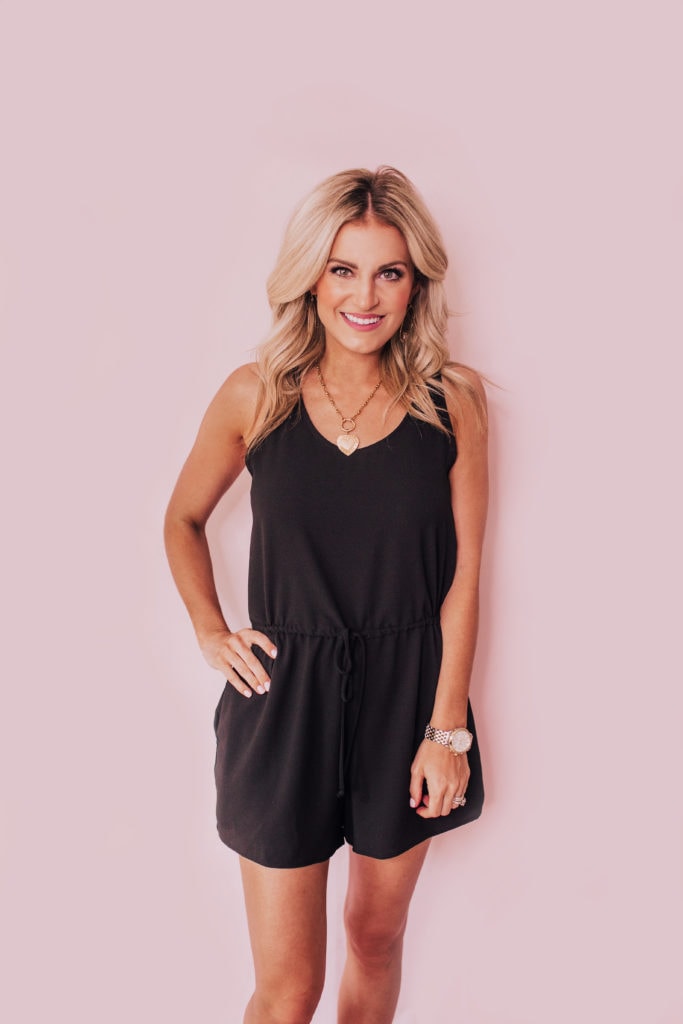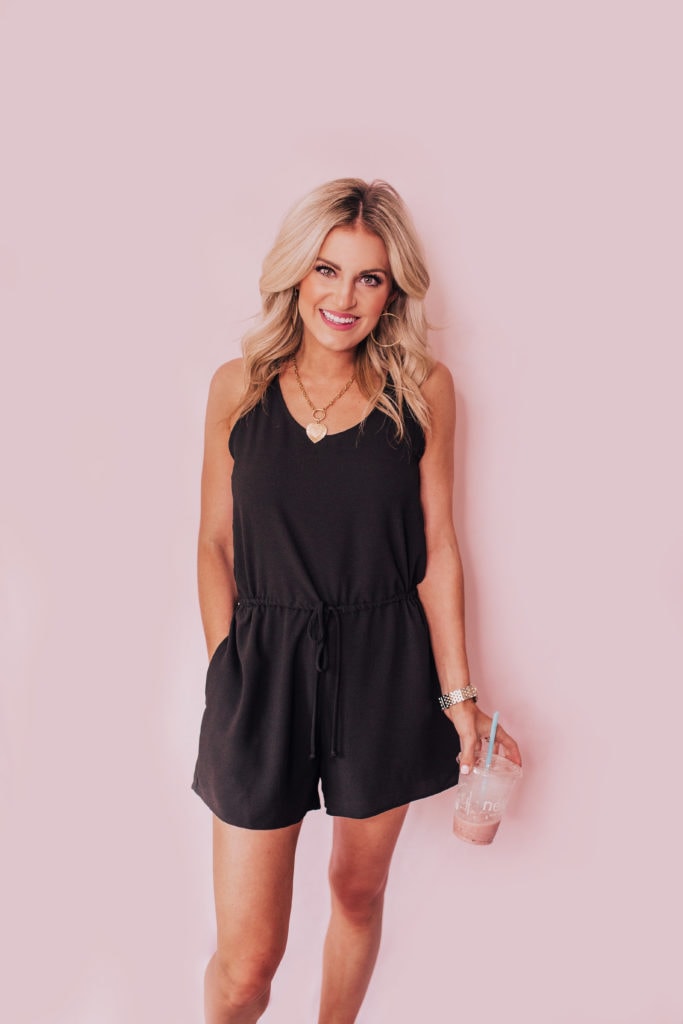 I needed this for our Seaside trip! This romper is a must for summer travels, whether you are in a plane or car. I could sleep in this romper, yet I'd feel comfortable exploring a new restaurant or site seeing in this, just as well.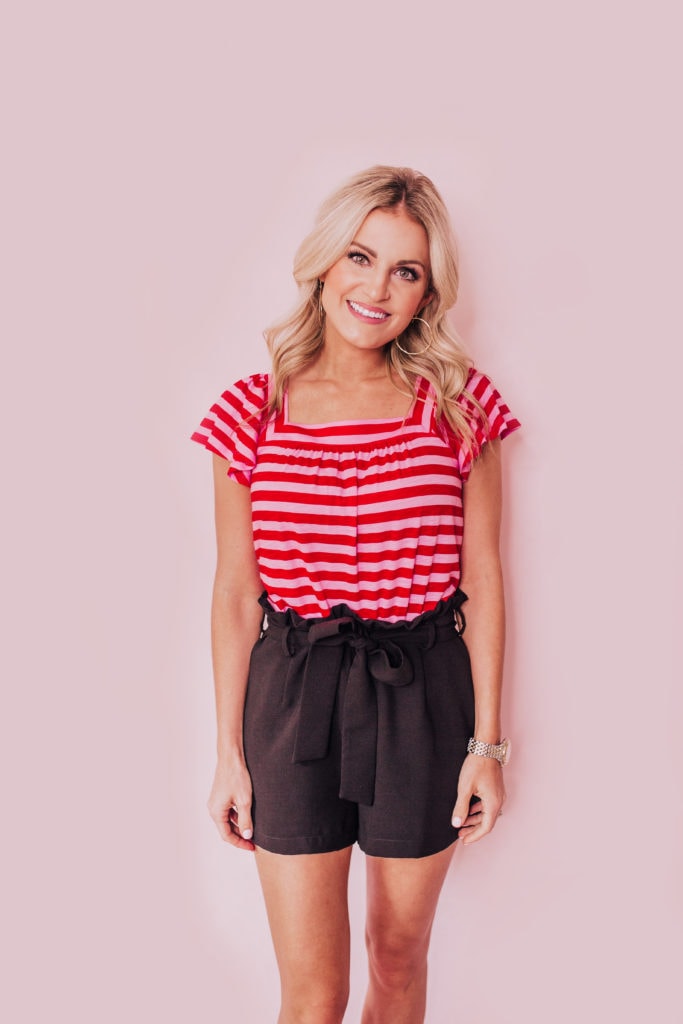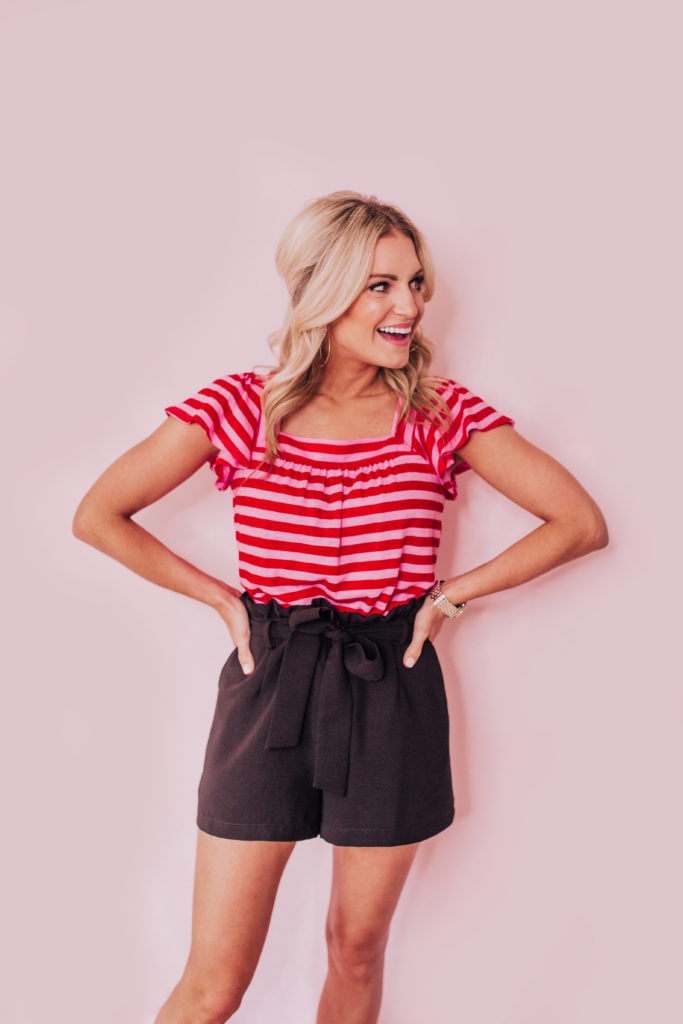 I tend to wear a lot of cotton tees tucked into jeans during the week as I work from home, and this top is my new option for that. It's got a flirty ruffle detail, a pop of pink, and a structured cut along the chest.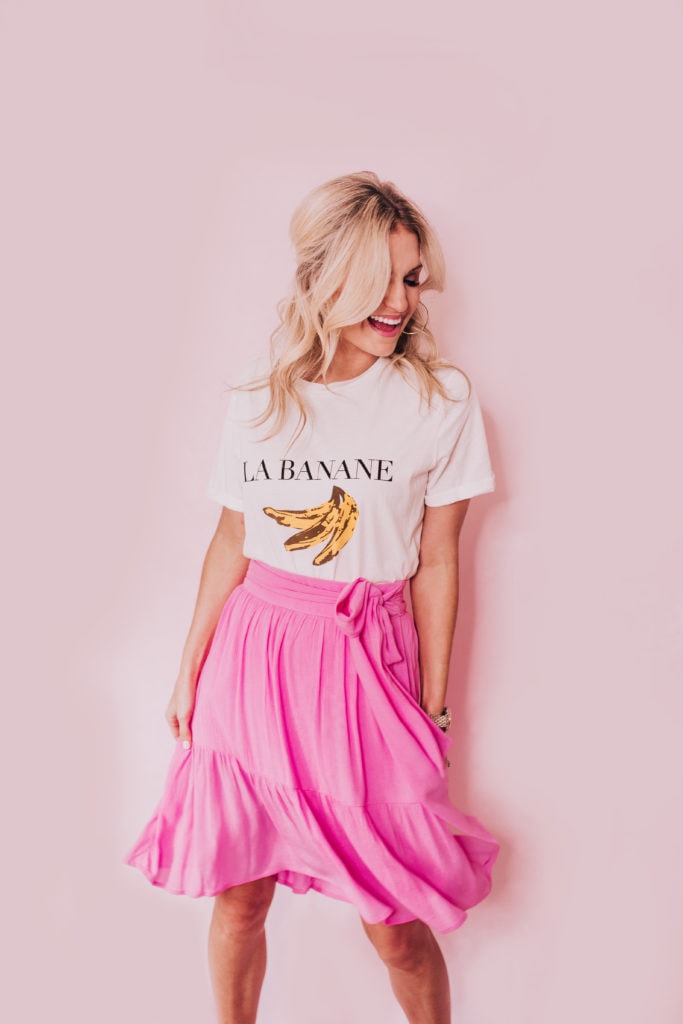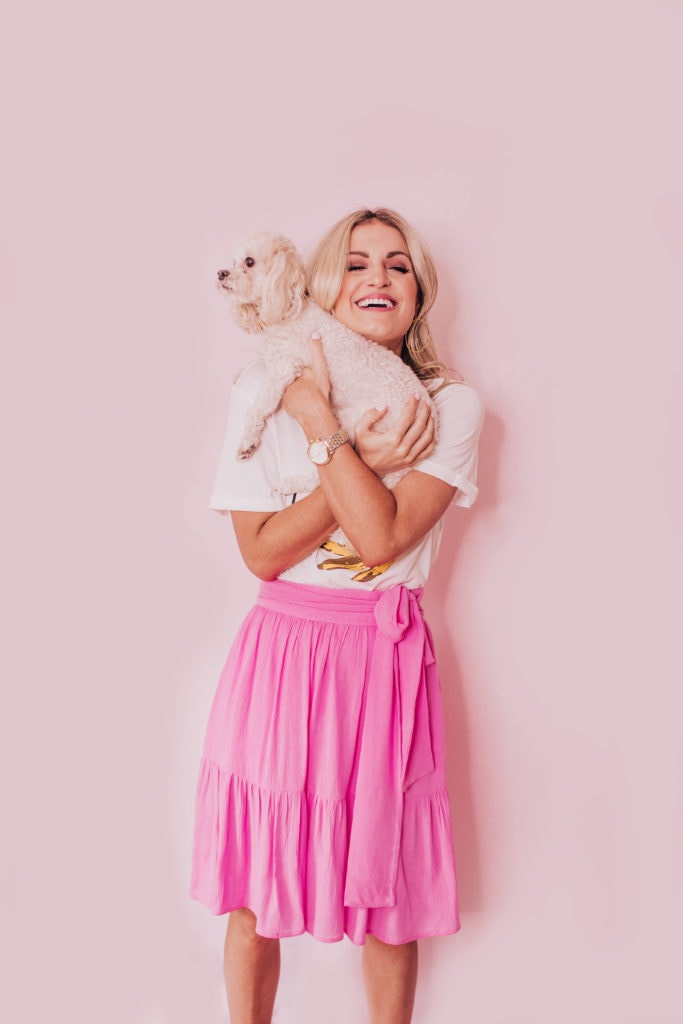 I saved my absolute favorite for last! THIS SKIRT. Oh my goodness. The perfect pink. The bow. The length. I kept thinking if you were a teacher, this is a great skirt because of the conservative length and comfort. If you're a mama, don't be scared to wear a skirt during the day. This one paired with a fun graphic tee and sneakers, still allows you to get on the floor and play.

You can shop the rest of the collection here! Which look do you see yourself wearing?