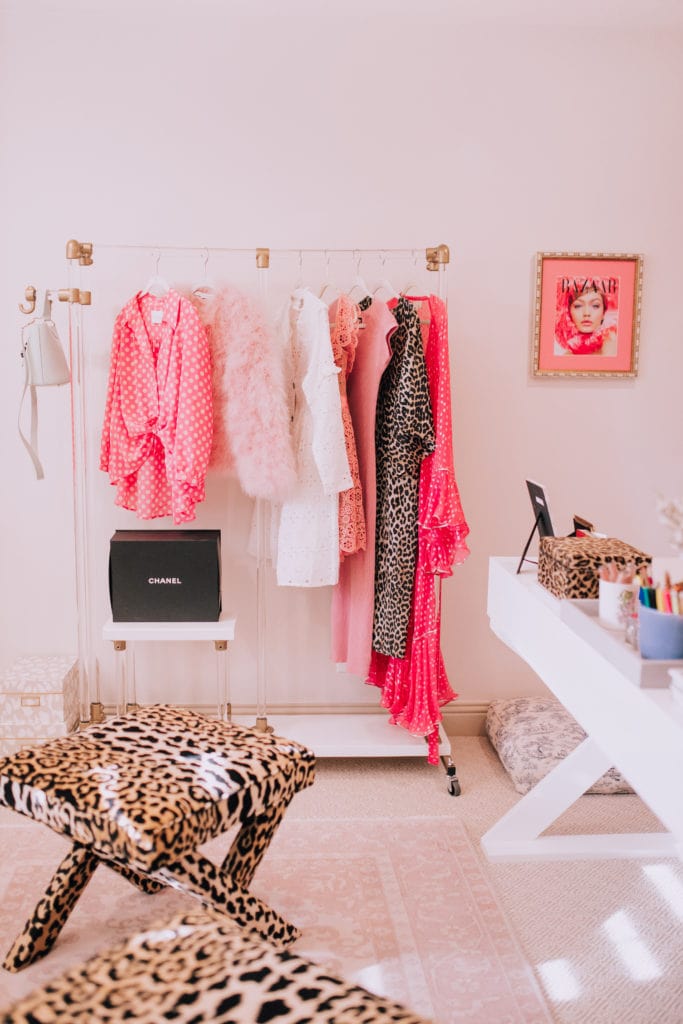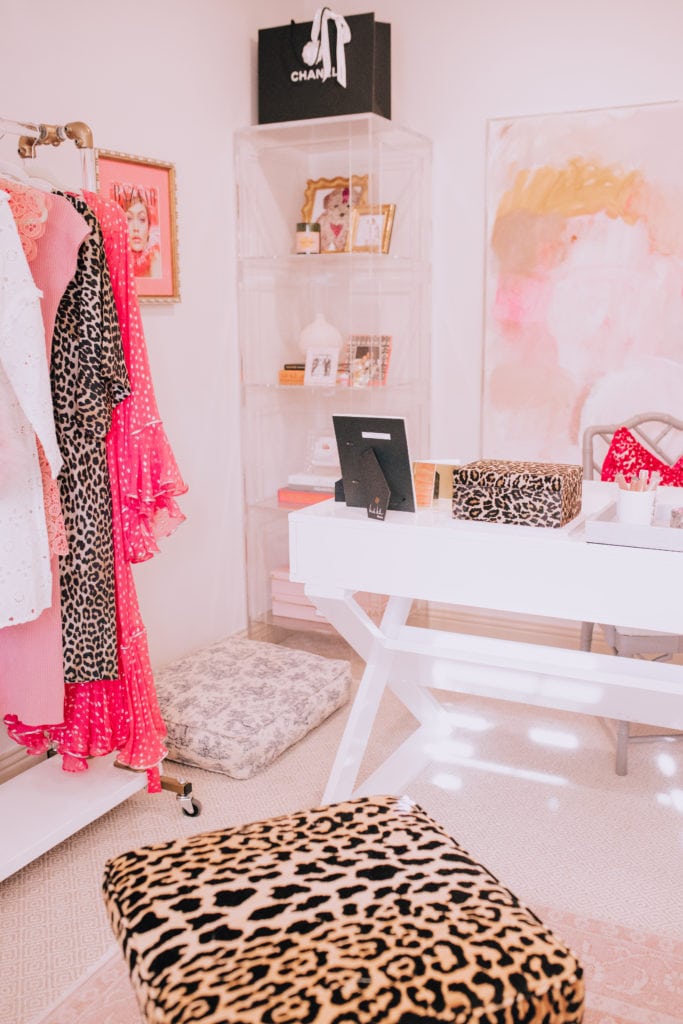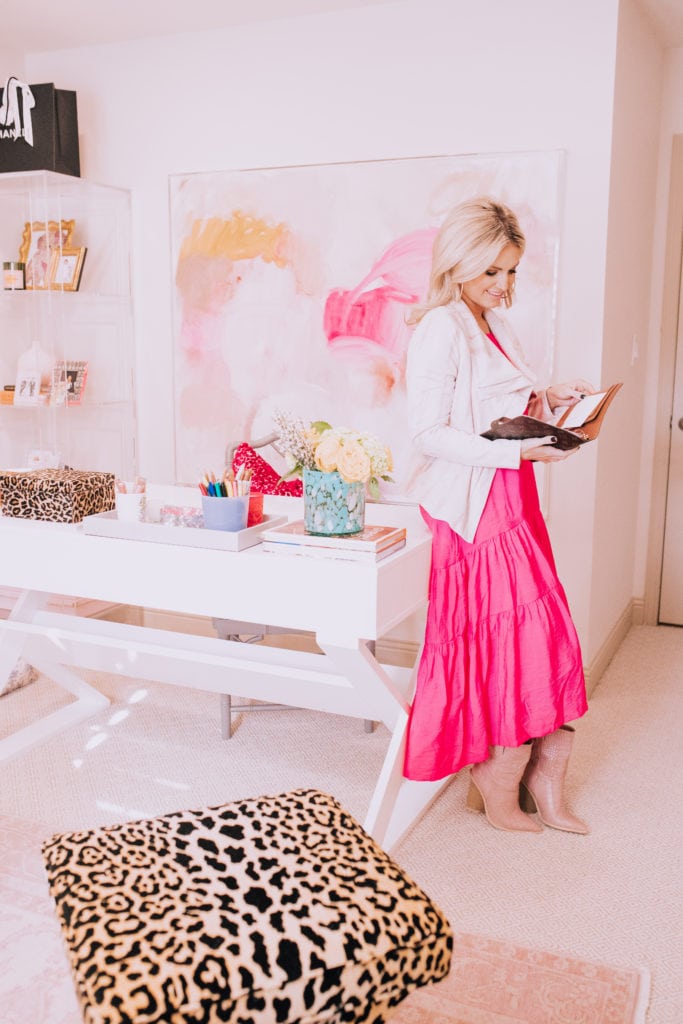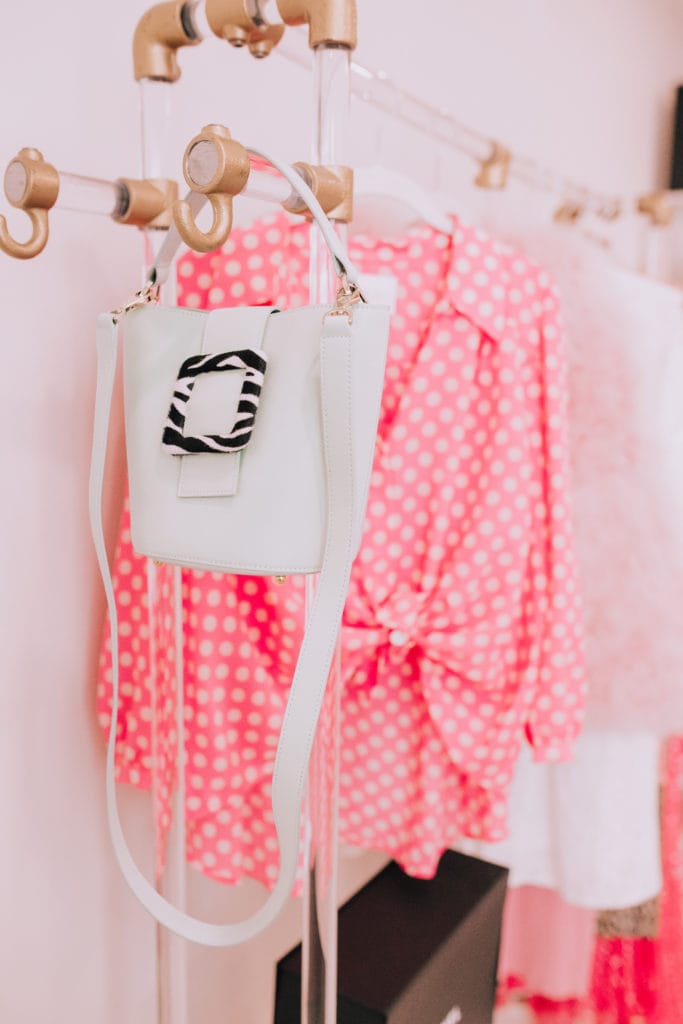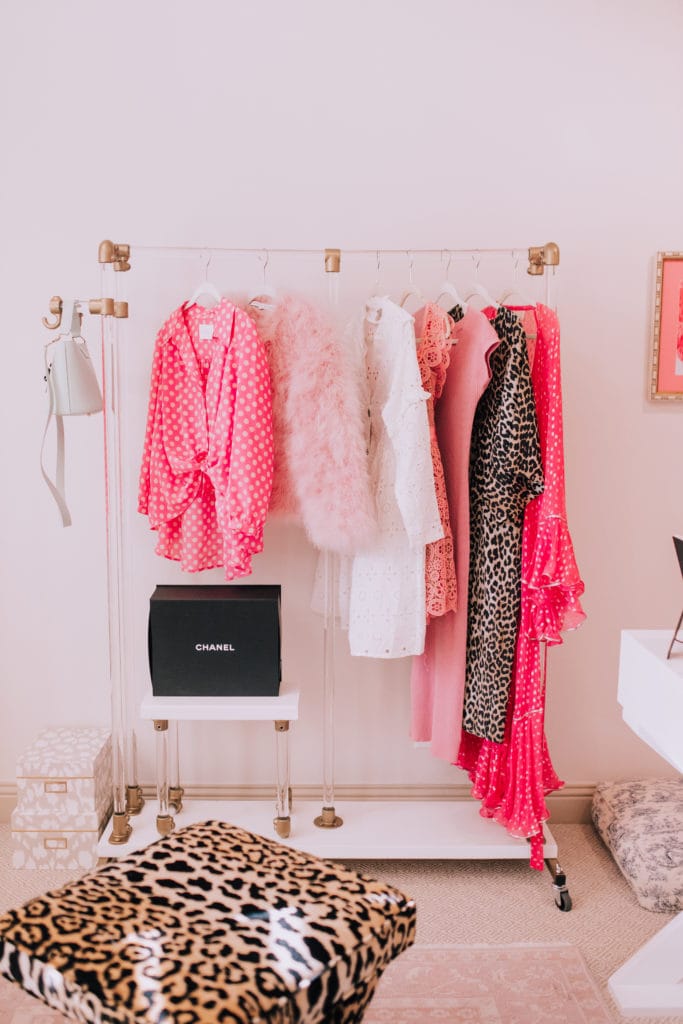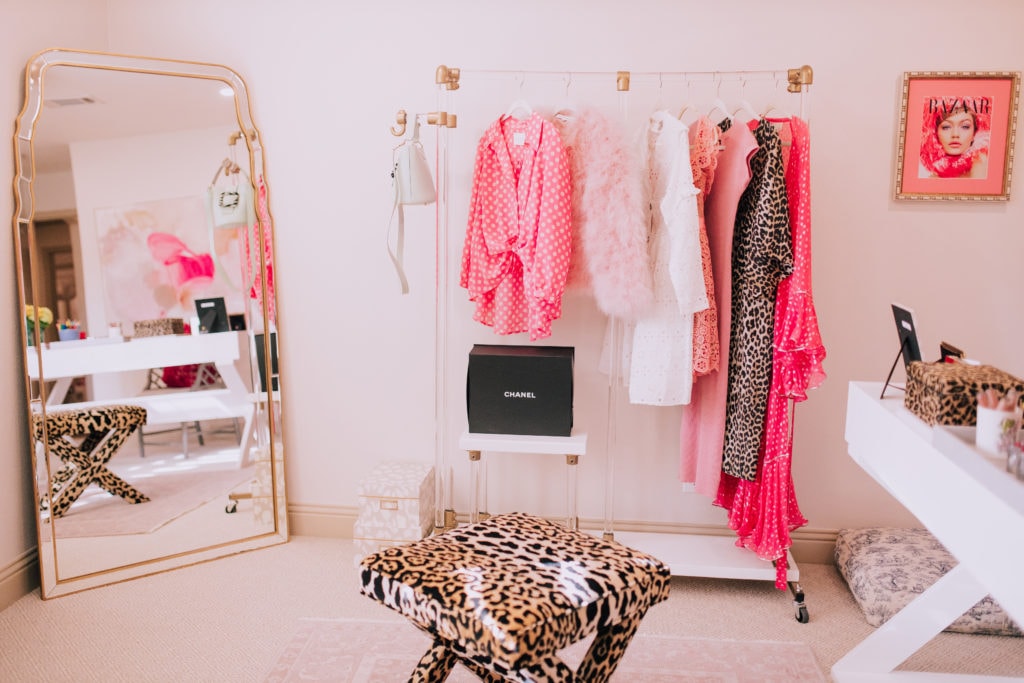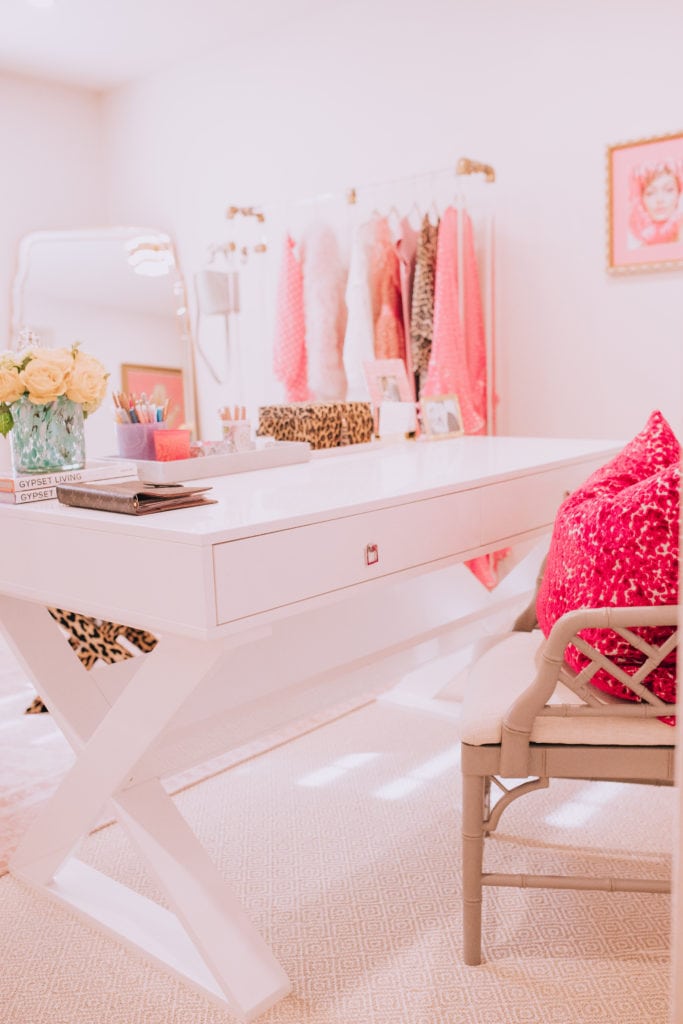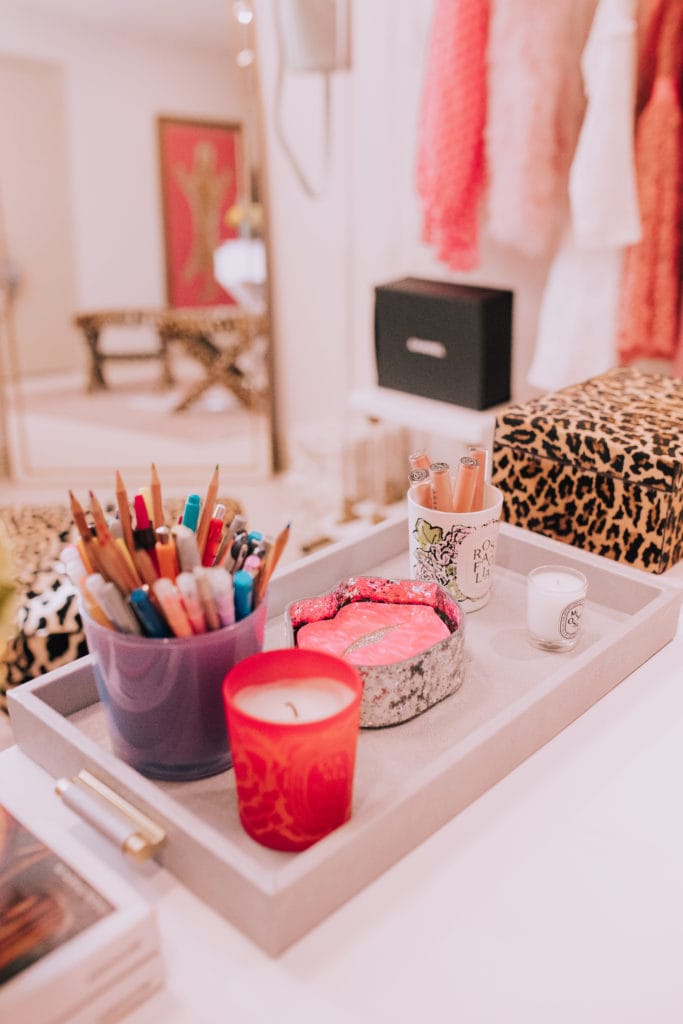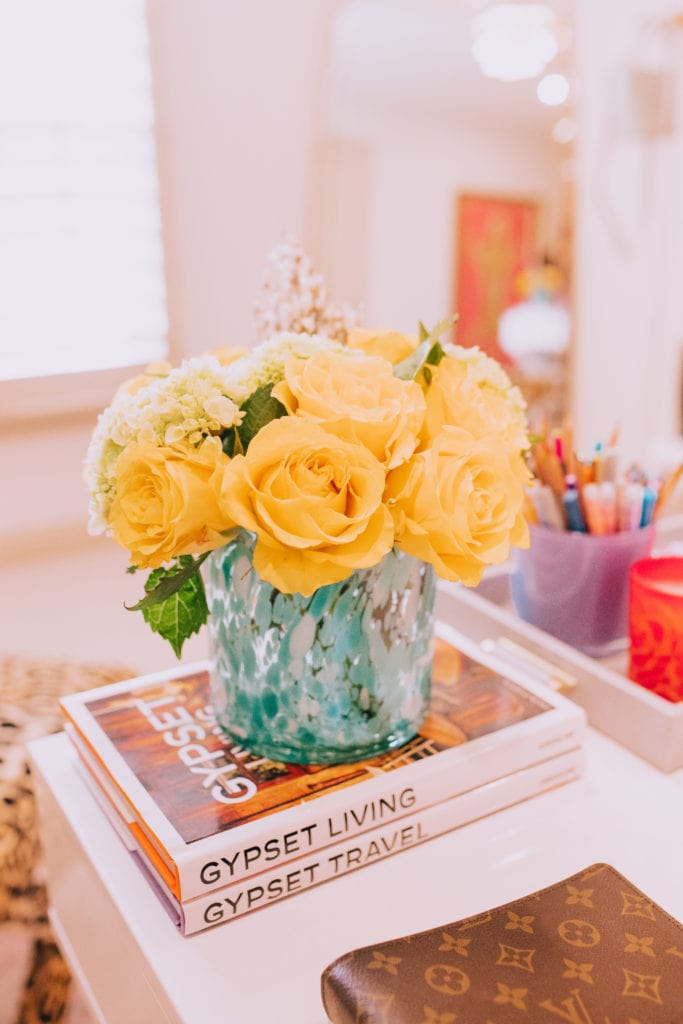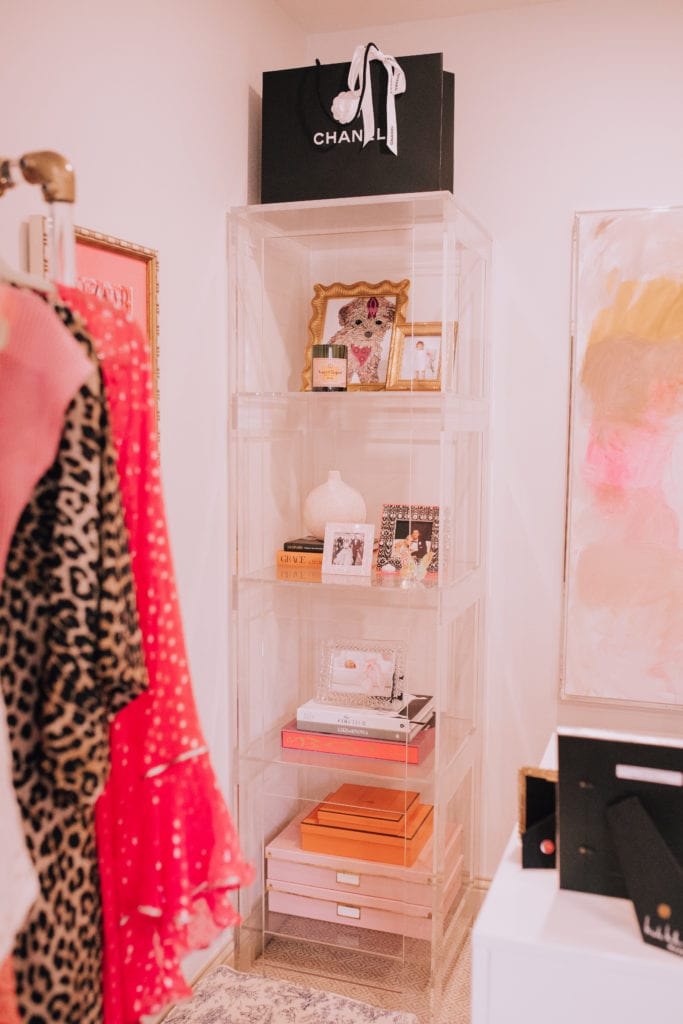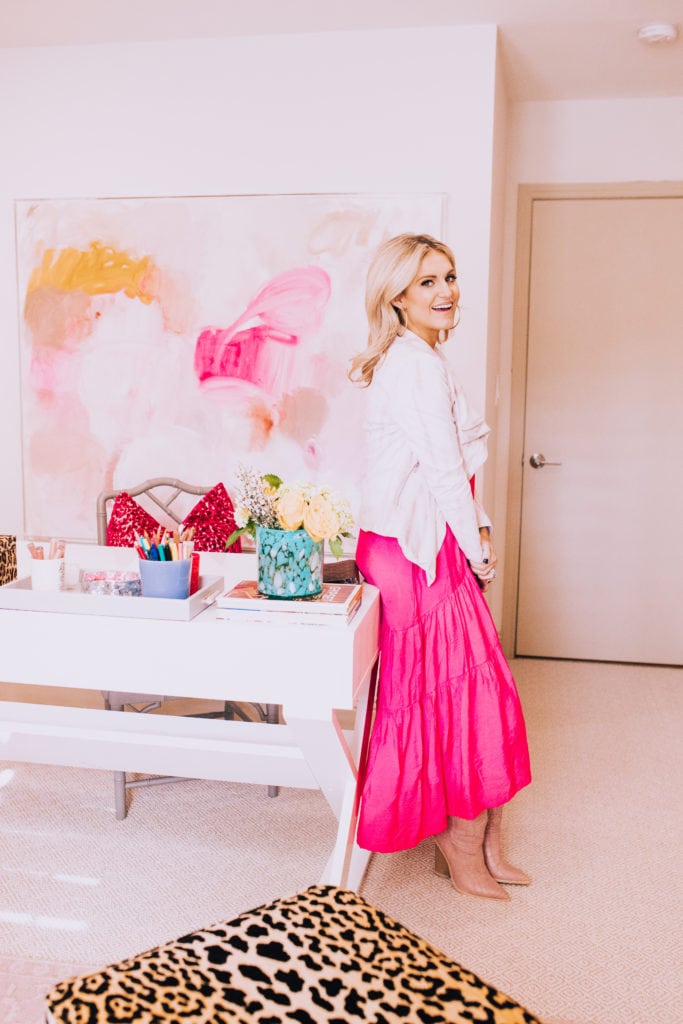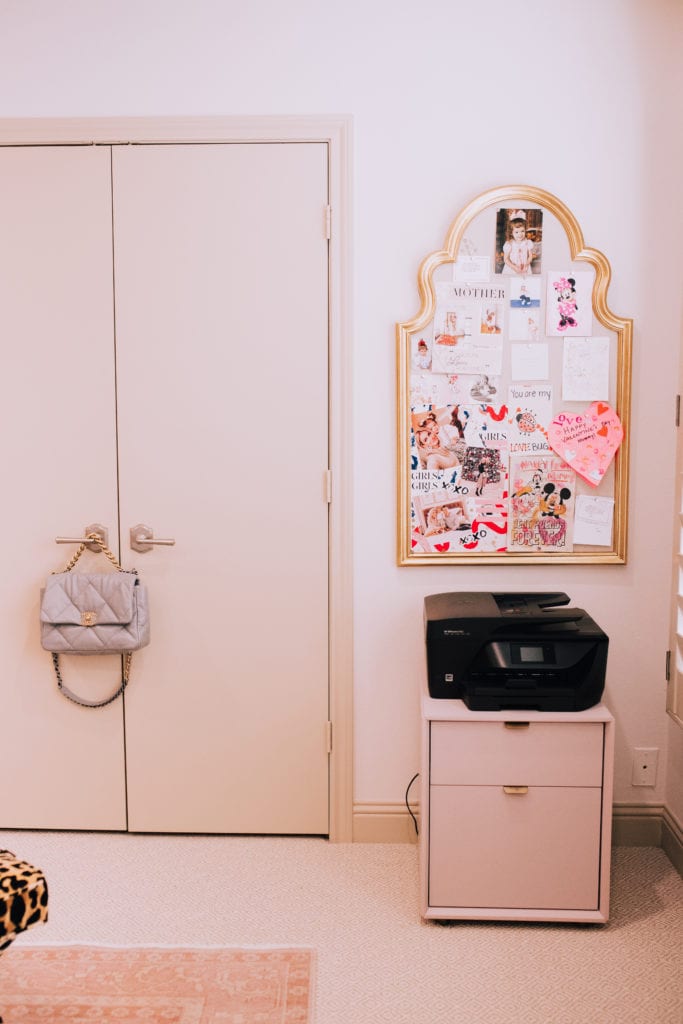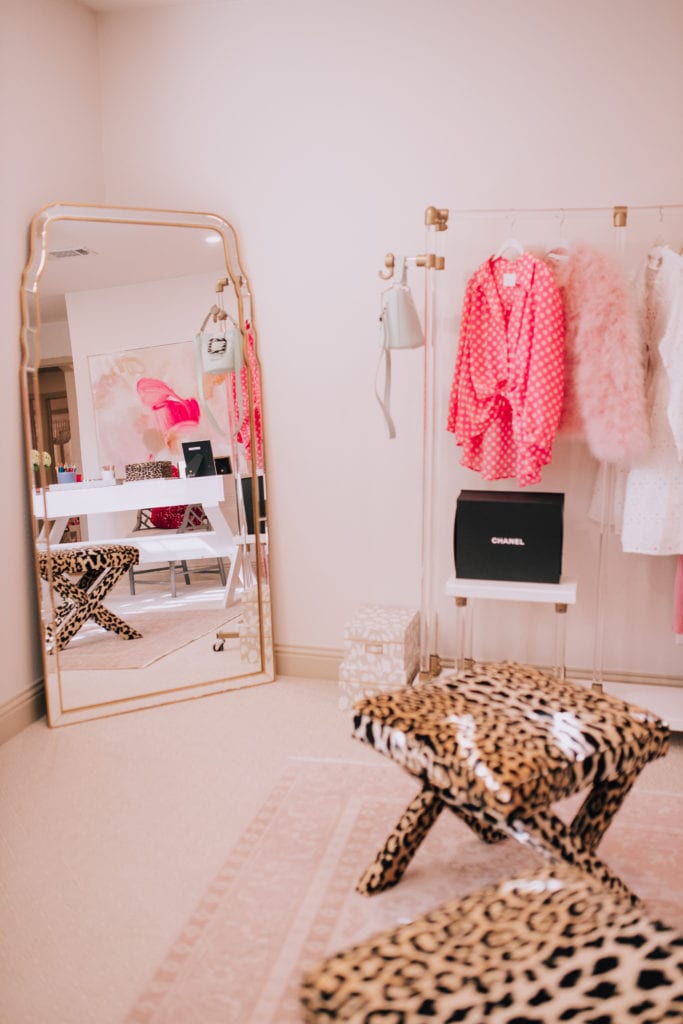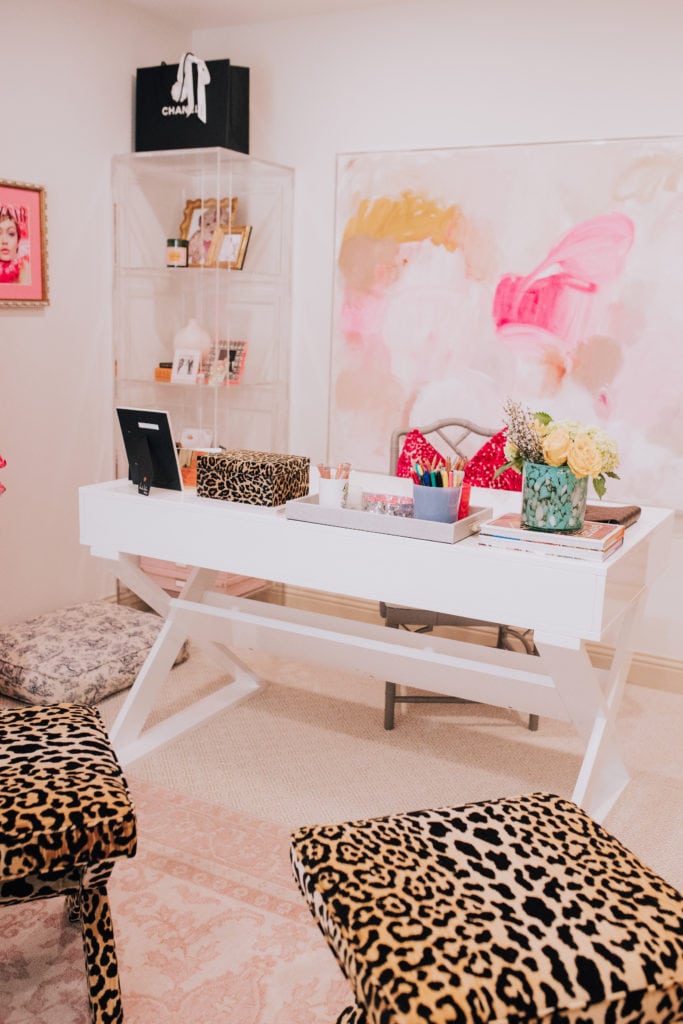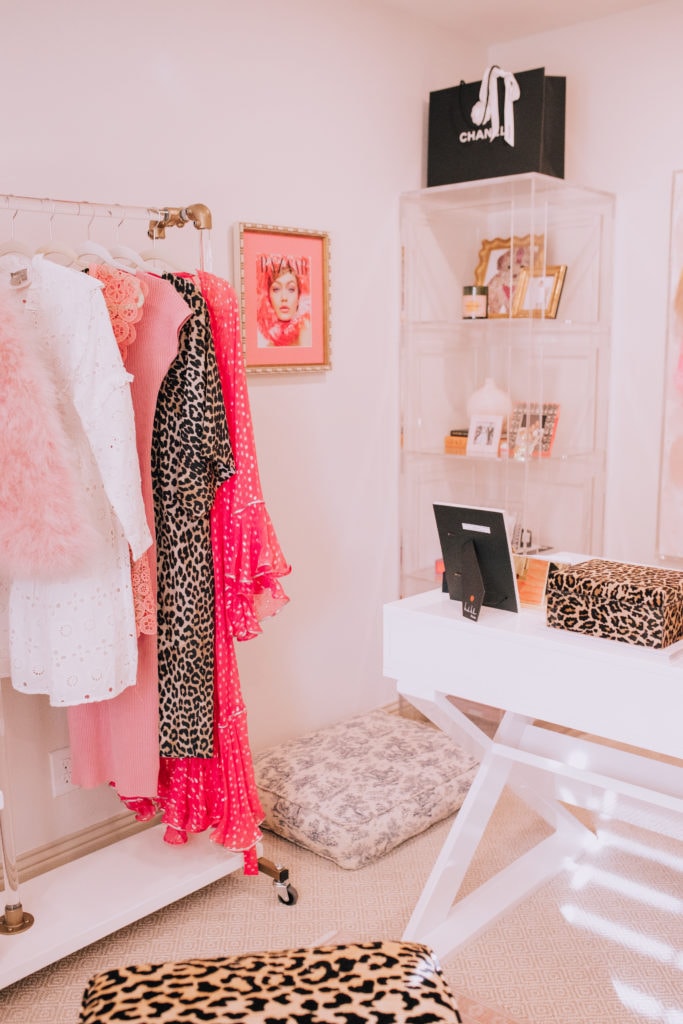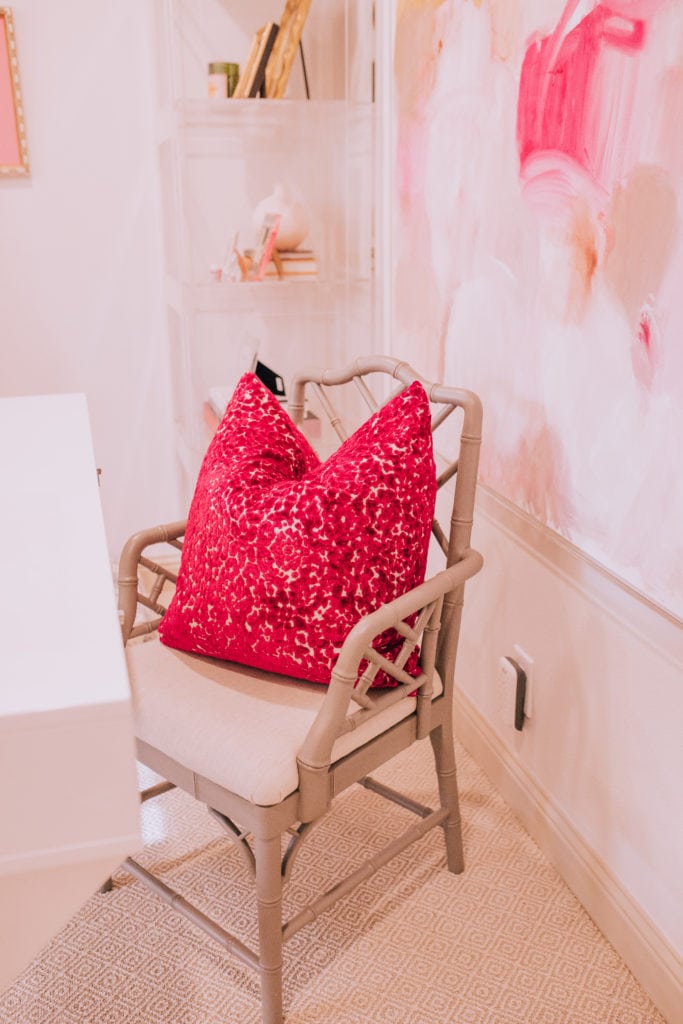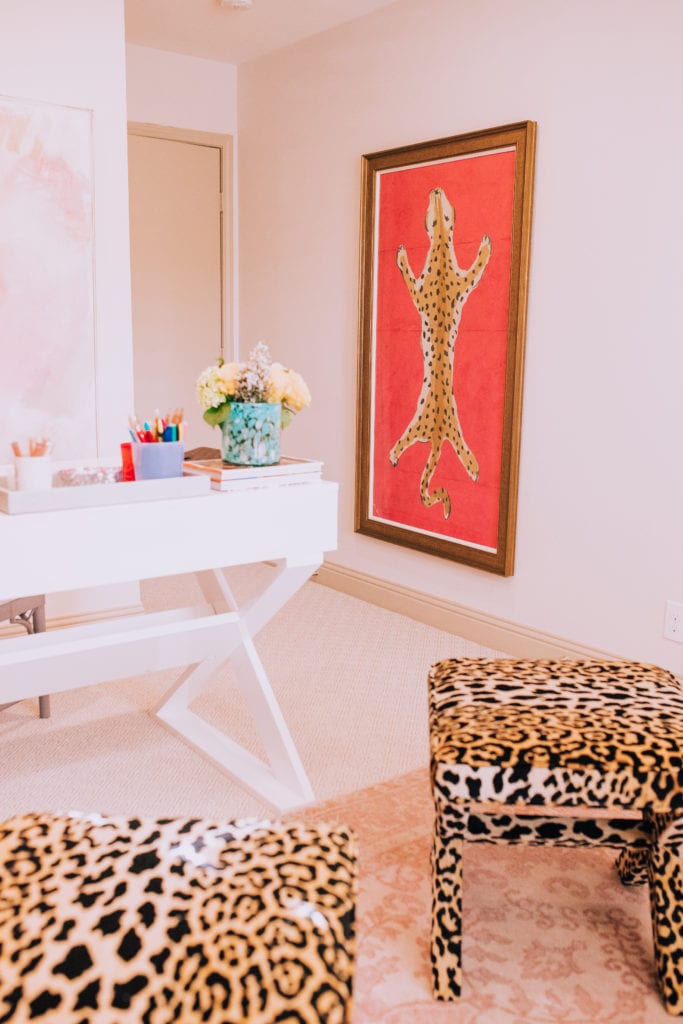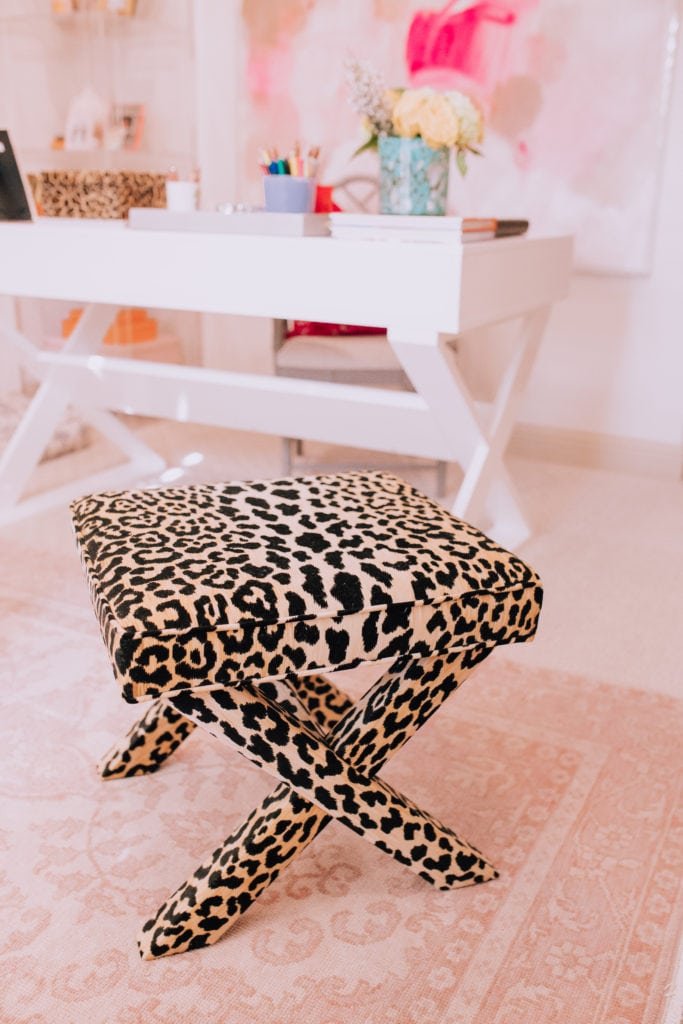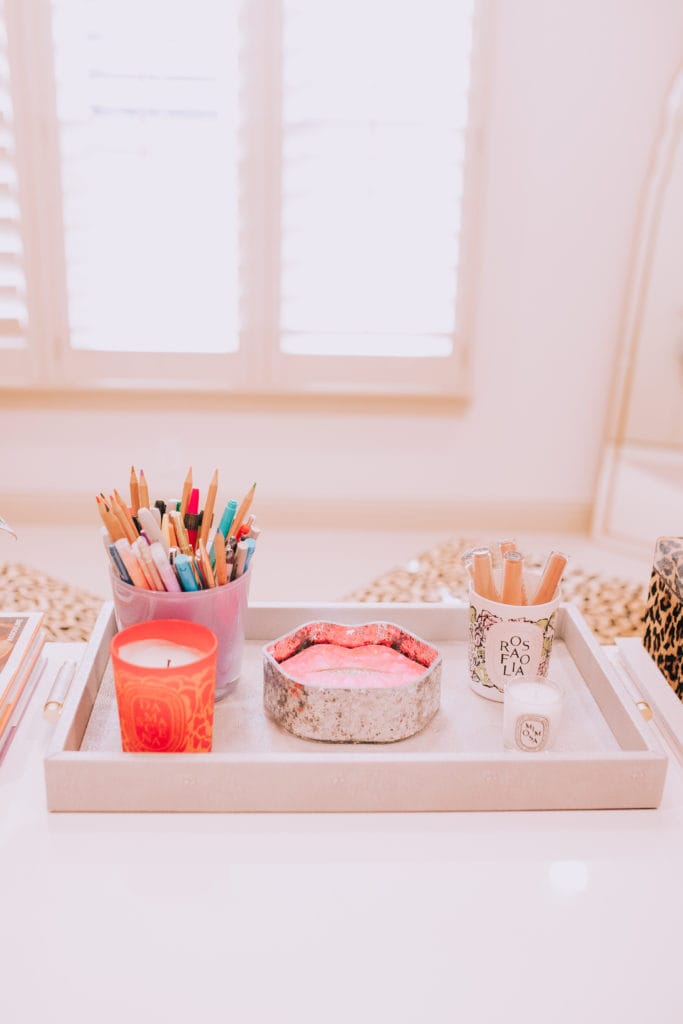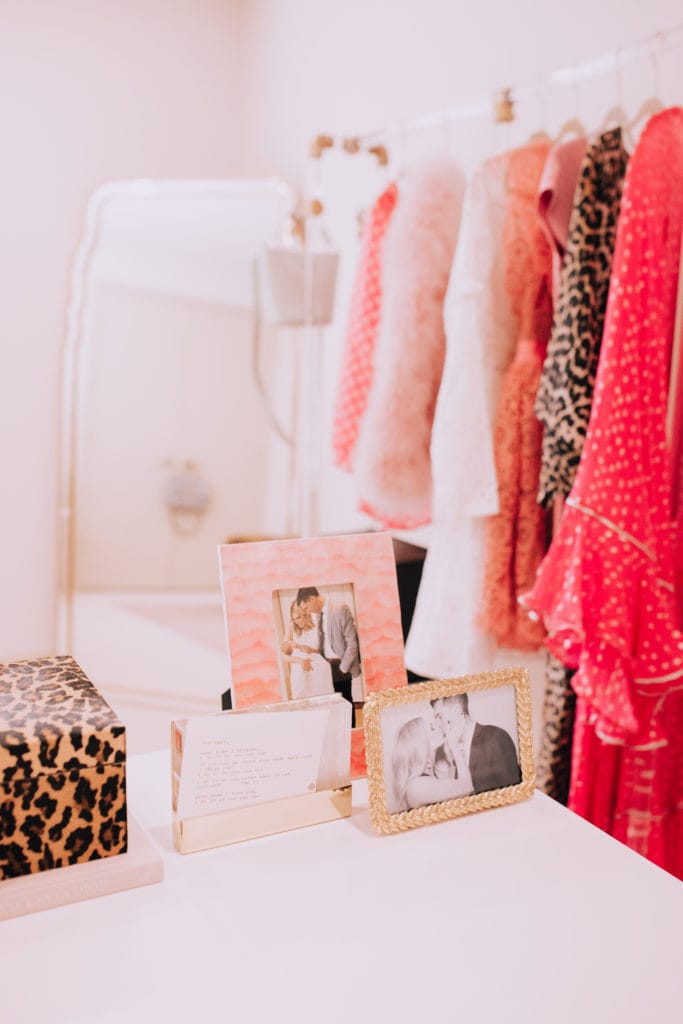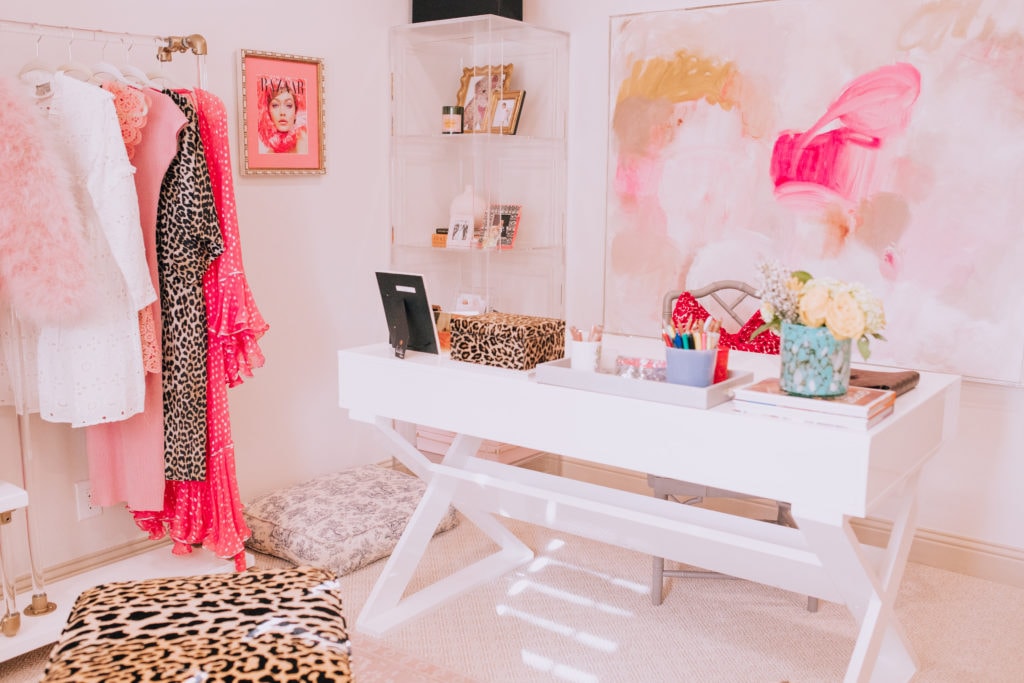 I absolutely loved my little office nook in our last home. It felt neutral and romantic all at the same time. But, I do have to say, I have really enjoyed having an office in this home. While, I write a lot of posts in the kitchen or around family, having a dedicated space for work items and paperwork has been a dream. It's my little escape that always stays pretty tidy, and if you are the mom of a toddler, you know how deeply one can appreciate that. 😉
Most of these items were put together from other bedrooms, but it's created a really feminine and bright space that is filled with so much natural light. I have swatches in my desk for window treatments that I've been sitting on for months. I live for a beautiful window treatment, but this is the brightest room in the house and I still haven't decided if the window treatments would take any of that away. For furniture, I used the same acrylic bookshelf from my last office here. The leopard x-benches have been in different rooms in all of our prior homes, and the pink rug is from Maxi's nursery in our last home. This office allowed for a larger desk, and my dear friend, Ashley, was redoing her office. She gave me her desk she had used in her last home and I was so appreciative! You may notice my desk chair was from our last guest bedroom. All in all, this room has proven to me, that when you use pieces you absolutely adore, they will somehow always blend.
I'd love to know, what is your home office style? Does it coordinate with the rest of the home in terms of color scheme and style? Or do you have a little escape that is all your own?
If you are navigating working from home right now, I did want to share two articles I contributed to last week. You can read my thoughts for D Home here and my interview with DFW Child on being a work-from-home mom here.