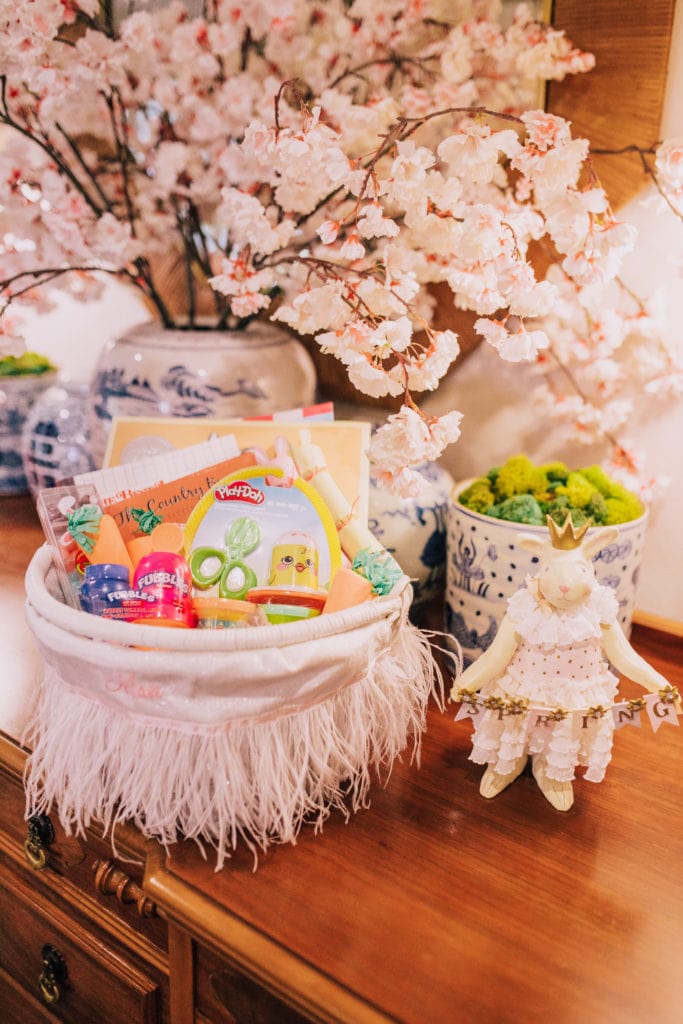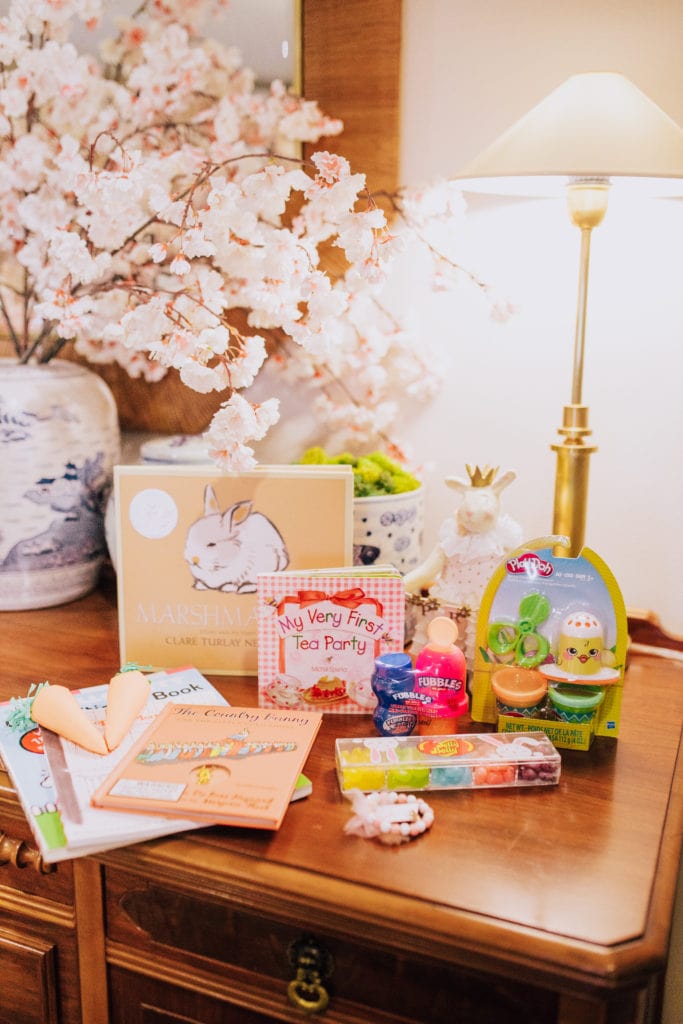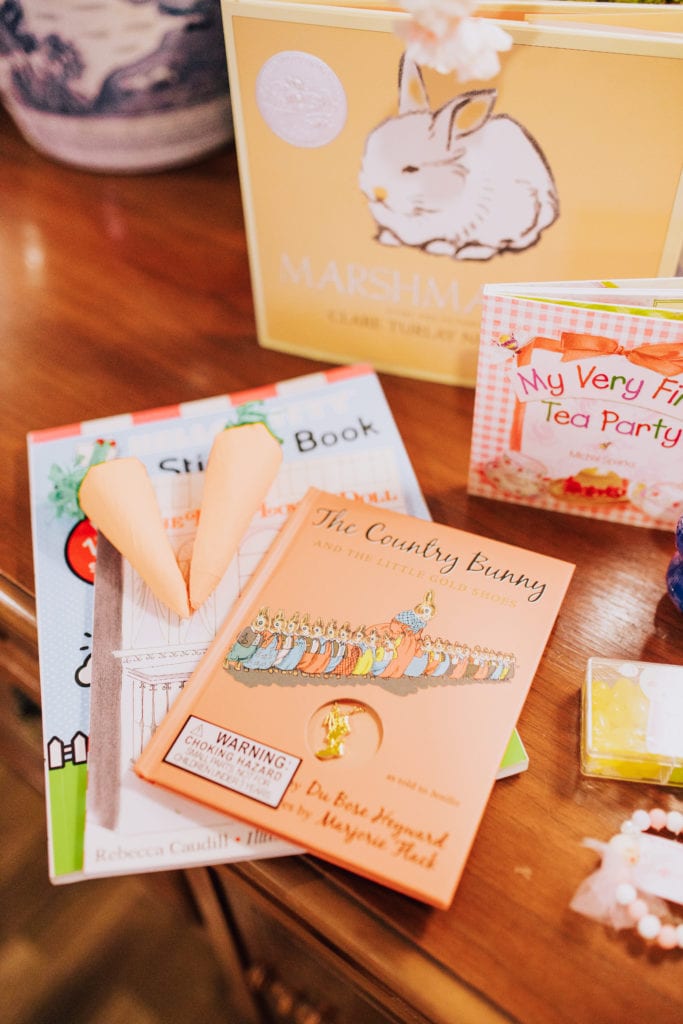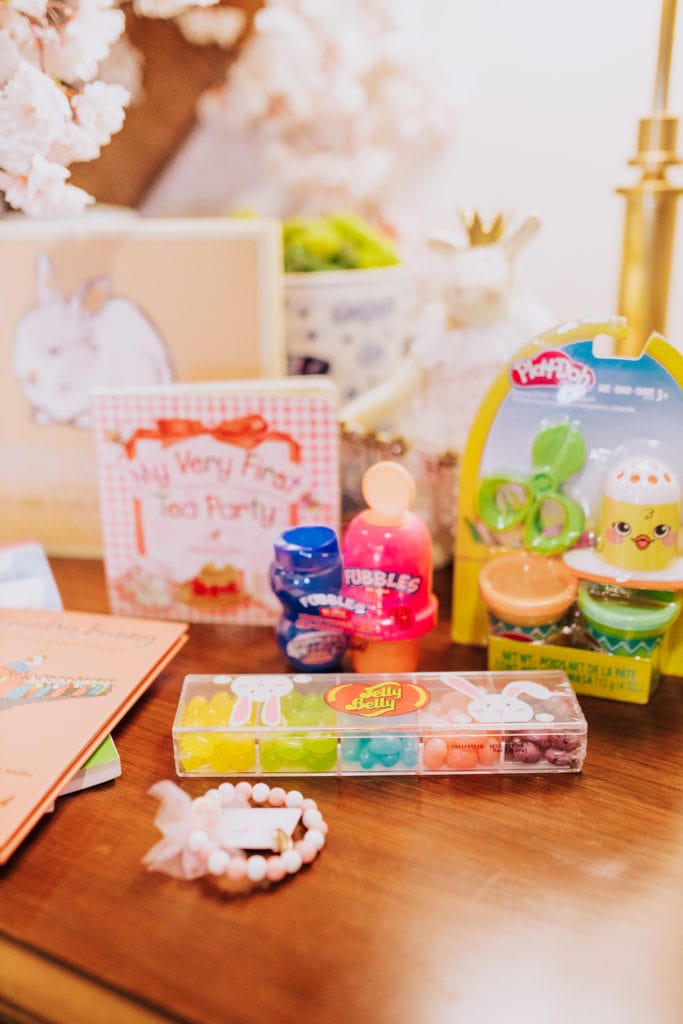 Maxi's basket is old Pottery Barn, but here are a few sweet options I love!

Last night, I was on a FaceTime call with the girls in our community group and we were chatting about our toddlers right now. I know there's a lot of guilt and mixed emotions with parents given all the changes the past month. Many of you are having to do conference calls and homeschool at the same time, and you probably feel ridiculously stretched thin. We were talking about how much our toddlers were loving this time and how the simple things make them the happiest. Birthday parties are canceled, so neighbors drive by and honk in their cars, and kids still get a kick out of it! So when I started to think about how I could make Easter special for Maxi, I was easily reminded that she will think a day with mom and dad and sidewalk chalk is as good as it gets!
But it is our natural instinct to want to provide normalcy for our children, so today I am sharing some Easter basket ideas for our toddlers. We plan on spending our Easter watching church online, doing egg hunts in the backyard, and a picnic for lunch on our lawn- weather permitting!
Here is what you see in Maxi's basket along with some Amazon finds!
For my ladies that love an Amazon find, here is a list on Amazon under my shop page of Easter basket finds for your little ones.
More Gift Ideas
And for some other options, here are lots of craft ideas! Maxi is in a craft-obsessed stage and could spend hours upon hours painting, coloring, and playing with pipe cleaners.

What Easter crafts or printables are you doing for your toddlers?