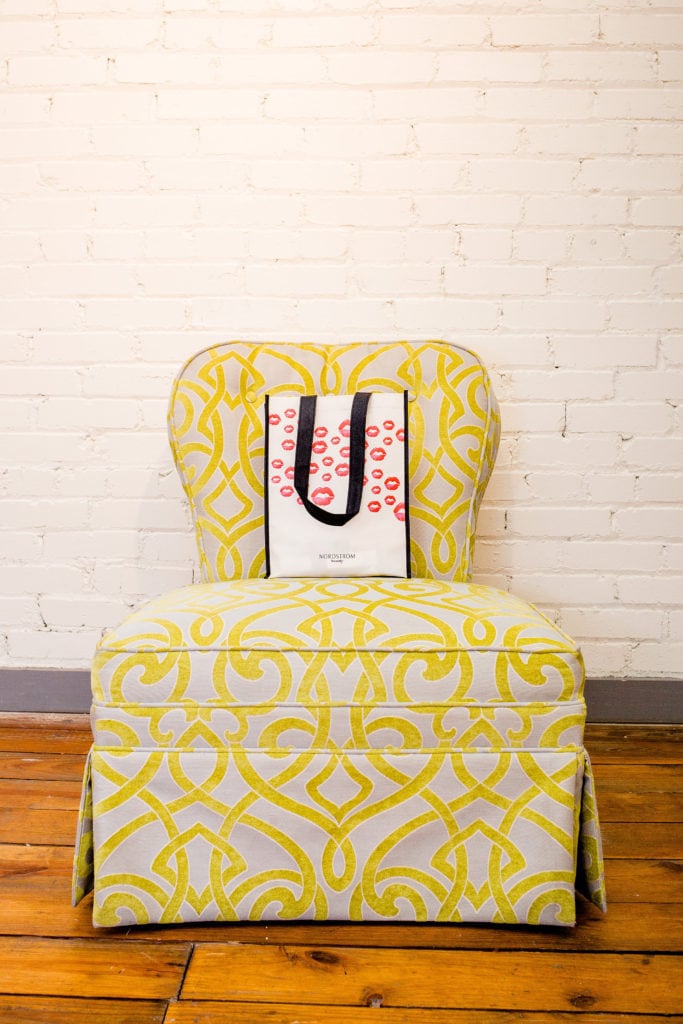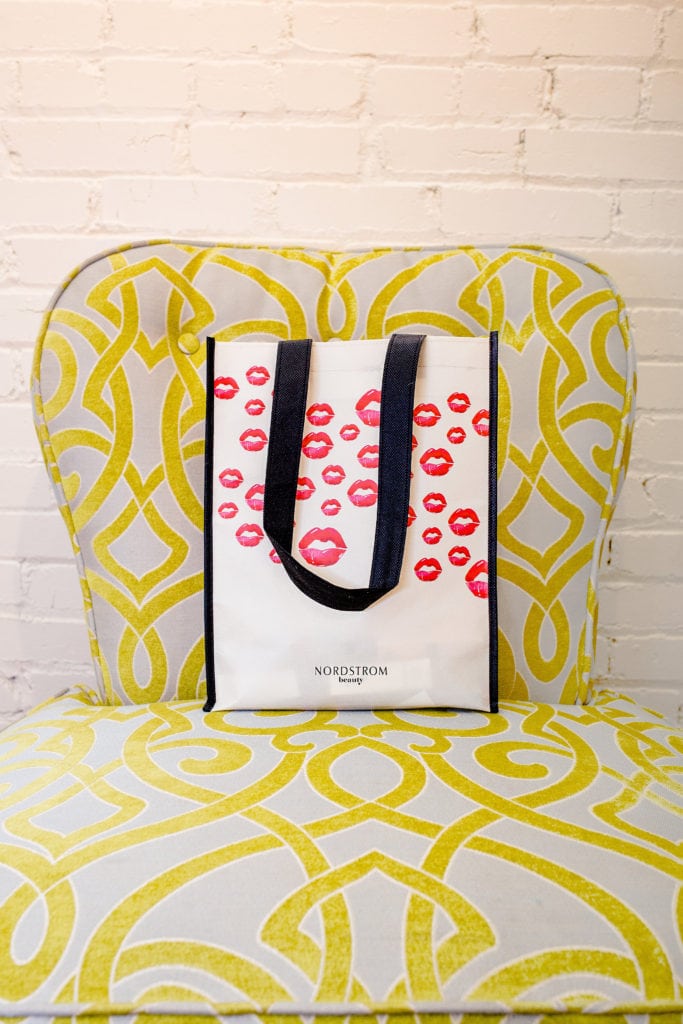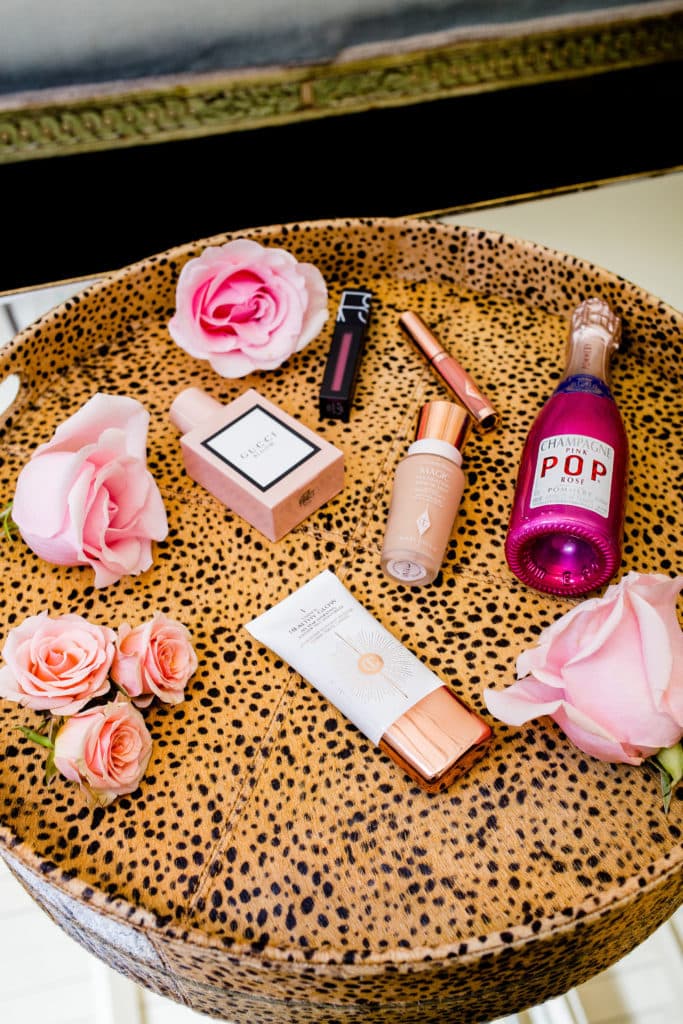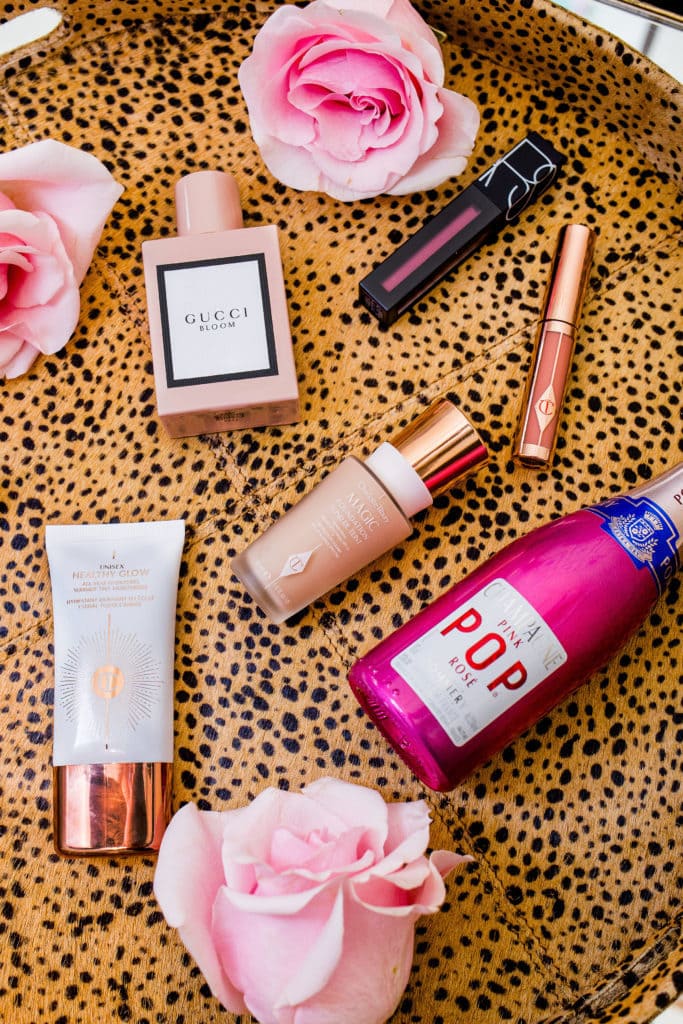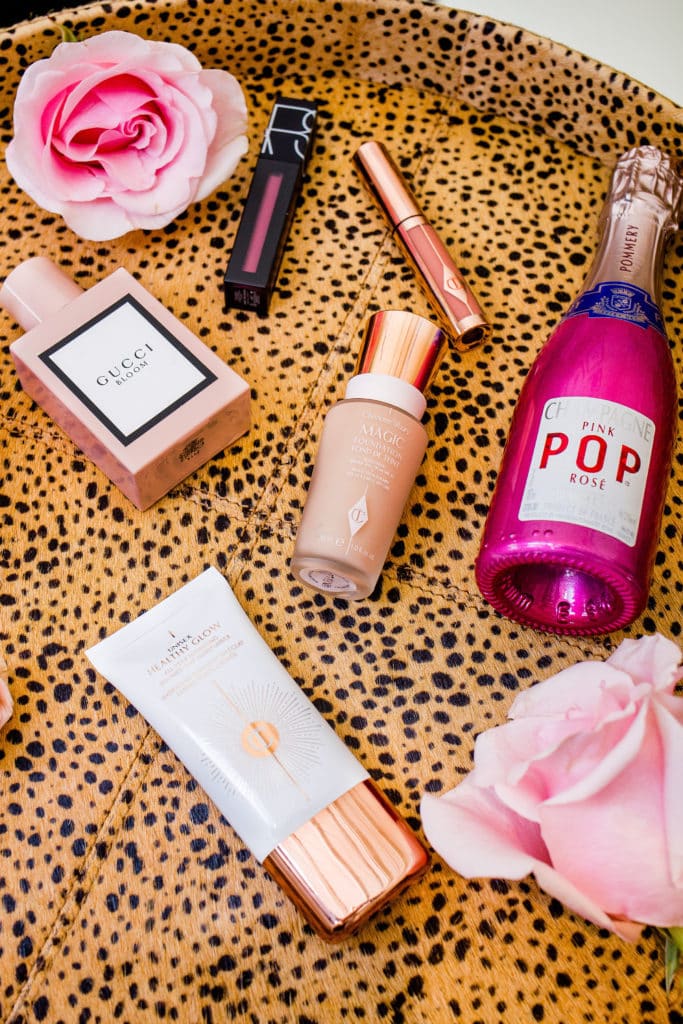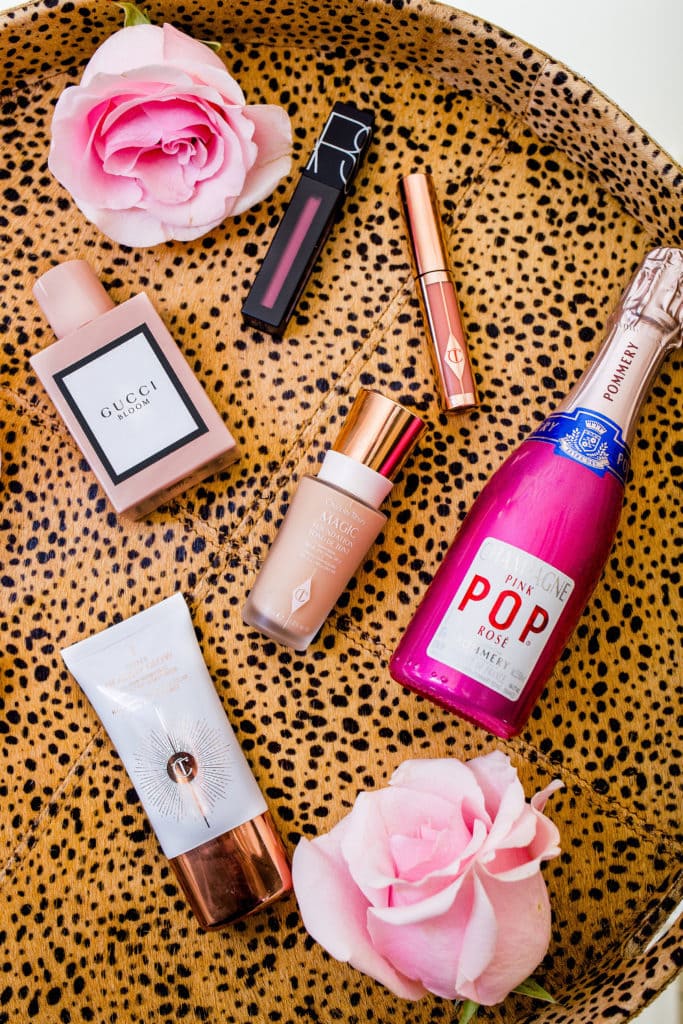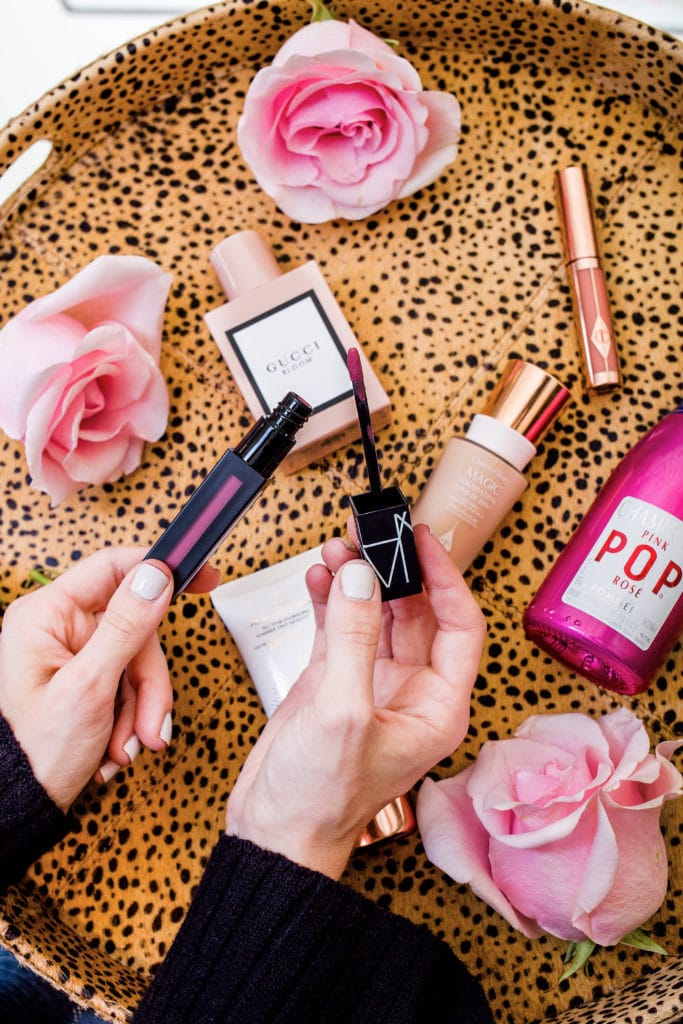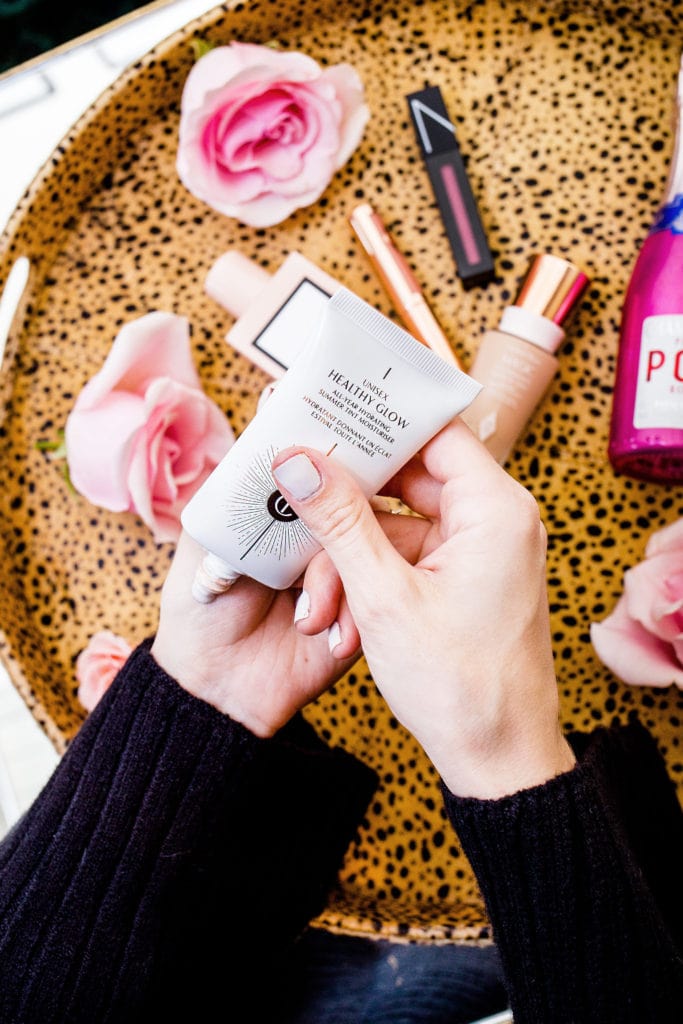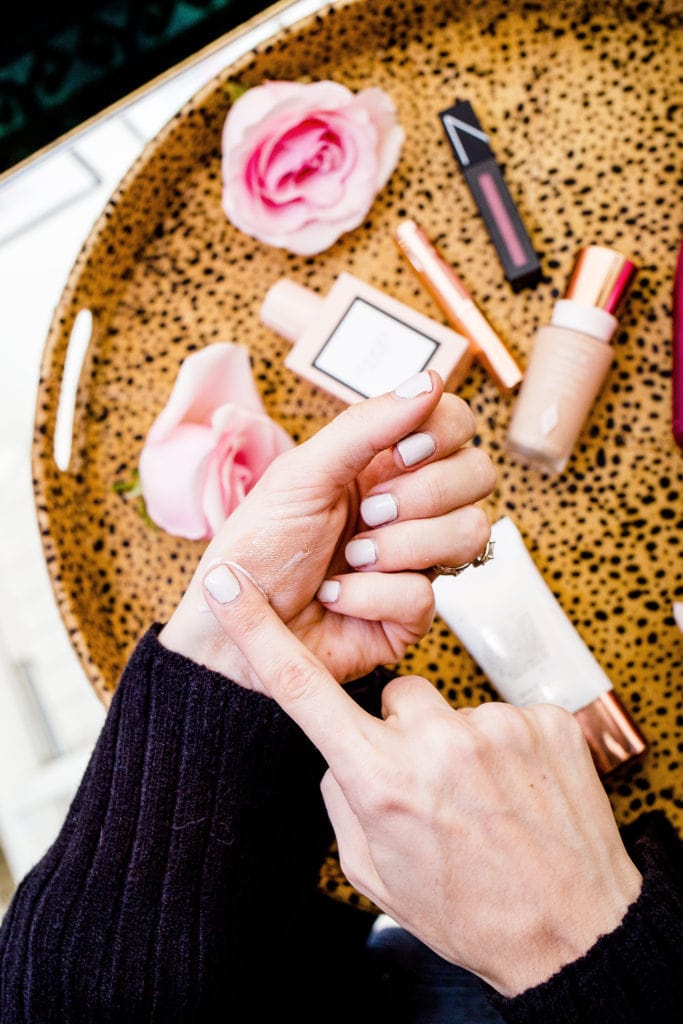 Nars Lipstick in "Save The Queen" | Charlotte Tilbury Magic Foundation | Charlotte Tilbury Liquid Lipstick in "Platinum Blonde" | Gucci Bloom | Charlotte Tilbury Healthy Glow
Photography by: Madison Katlin
---
One of my guilty pleasures as a mom is YouTube videos. I watch them in the mornings for 15 minutes while I quickly get ready before Maxi gets up for the day. I love watching reviews, learning about different products and seeing different application techniques. However, with social media and other influencers being so beautiful and diverse, 9 times out of 10 I can't use the exact shades other makeup artists use. This girl is far too pale, y'all. Far too pale.
So with different beauty trends each season, how on earth do you find the ones that fit you and your specific tone and texture? I've got a little secret and I actually was told about this event by one of my girlfriends, Ashley. Throughout the year, Nordstrom has some fun beauty events and currently they are having Beauty Trend Week. You can find your local Nordstrom here and see when their trend week is. Essentially, you can book an appointment and get insider tips and tricks for the season along with samples. Our store [Northpark] also has a runway show, which my friend Ashley raved about. She told me that girls make a day out of it with their moms and girlfriends and book appointments. We will actually be in Dallas next Saturday before Paul's 10-year high school reunion so I thought it would be a fun opportunity to learn how to make fall trends work for me as well as get my makeup touched up before that event.
This fall the major beauty trends are berry lips and flawless skin. I'm also really interested in learning how to do a full-on matte eyeshadow look as I think that pairs so beautifully with a deep berry lipstick. I can't get the matte eyeshadow look to work for me, sometimes I feel like my eyelids are too dry?! Is that a crazy assumption?! But honestly, that's why I want to book my appointment. I'm at the point that I've watched 87 tutorials online and I need help.
But before next weekend, I thought I'd share a few different products I've been dabbling in for fall so you can check them out yourself if you make it up there. I placed an order for makeup about 3 weeks ago as I had run out of foundation, so I feel like I've had ample time to review. Side note, that cute Nordstrom lip bag came with my recent online order and the entire thing is filled with samples! I love when they do that with online orders!
Gucci Bloom: Typically, I'm extremely loyal to YSL Black Opium. By any and all standards, that is a fall perfume. It's spicy, it's got coffee notes and it's more of a night scent. But here I am switching things up reaching for a floral in the fall.  Although it is a floral, Gucci Bloom is still a very rich scent which is why I was definitely drawn to it. I get headaches from pure floral scents- not sure why! My mom had pulled this fragrance out of a magazine and I couldn't stop smelling it. I placed it in my Nordstrom basket while ordering a few pieces for my makeup bag and I'm obsessed with it. Also, how pretty is the bottle?!
Charlotte Tilbury Liquid Lipstick in Platinum Blonde: This is another purchase thanks to my girlfriend, Ashley. She and I could talk about liquid lipstick for hours! She called me asking if I had tried these new lipsticks out. When I told her no, she said I had to get Platinum Blonde as it was a good fall nude for our skin tone. It has a peachy-pink undertone so it provides some warmth but definitely doesn't give the dreaded yellow teeth effect. This liquid lipstick has a very whipped texture to it, which doesn't feel too intense. If you are someone who doesn't like the traditional texture of liquid lipsticks I think you'd love this formula. The next shade on my list to get is "Dolly." I do still use a lipliner with this lipstick. I love to use her liner in Pillowtalk.
Charlotte Tilbury Healthy Glow: I showed a before and after in the pictures above, but this stuff is magic for your skin! Because I don't self tan as often in the fall or winter, I apply this as a primer under my makeup. It provides a natural glow and warmth which helps me from feeling washed out with berry lipstick. I think this product is key for fall makeup hues if you opt for a smokier eye or deeper lip color. This product is also great if you have difficulty matching your foundation. Sometimes your foundation can feel too warm or too cool toned and I find that this healthy glow moisturizer really makes your foundation adapt. Now this also works on your skin tone as is, it morphs your skin tone to just make it glow more without depositing a fake hue. What I like most about this product is that it blurs imperfections so I find myself applying a lot less foundation or concealer- which is always a good thing in my book. If you are someone who gets freaked out by self tanner on your face because you fear looking orange or having lines, this bad boy will be your new BFF. Honestly, it's my favorite product out of the batch!
Nars Velvet Lipstick in Save The Queen: I've never received so many questions via social media about a lipstick than I have with this shade! I started wearing it about 2 or 3 weeks ago and you can see it's the lipstick I'm wearing in most of my recent Instagram photos and blog posts. This applicator has a finer point so you can first line your lips, then fill them in. It's seriously fool proof! However, if you want to take this lipstick into evening and create an ombre berry effect, line your lips with MAC liner in "Plum" first!
Charlotte Tilbury Magic Foundation: I've wanted to try this foundation for over a year now! But, I rarely switch up foundations nor do I keep multiple bottles in my makeup bag at one time. I was running out of my summer foundation [Nars Sheer Glow in Fiji] so I thought I'd make the switch for summer. I apply it with a Sigma F80 Kabuki Brush. This reminds me of Estée Lauder Double Wear in the sense that it truly lasts all day and gives an airbrushed effect, but it is much, much lighter! It's breathable but makes your skin look even and healthy. I'm shade 3.
Have you ever been to the Nordstrom Beauty Trend Week events?! And what do you have your eye on this fall for your makeup bag?

In partnership with Nordstrom. All purchases and opinions are my own.