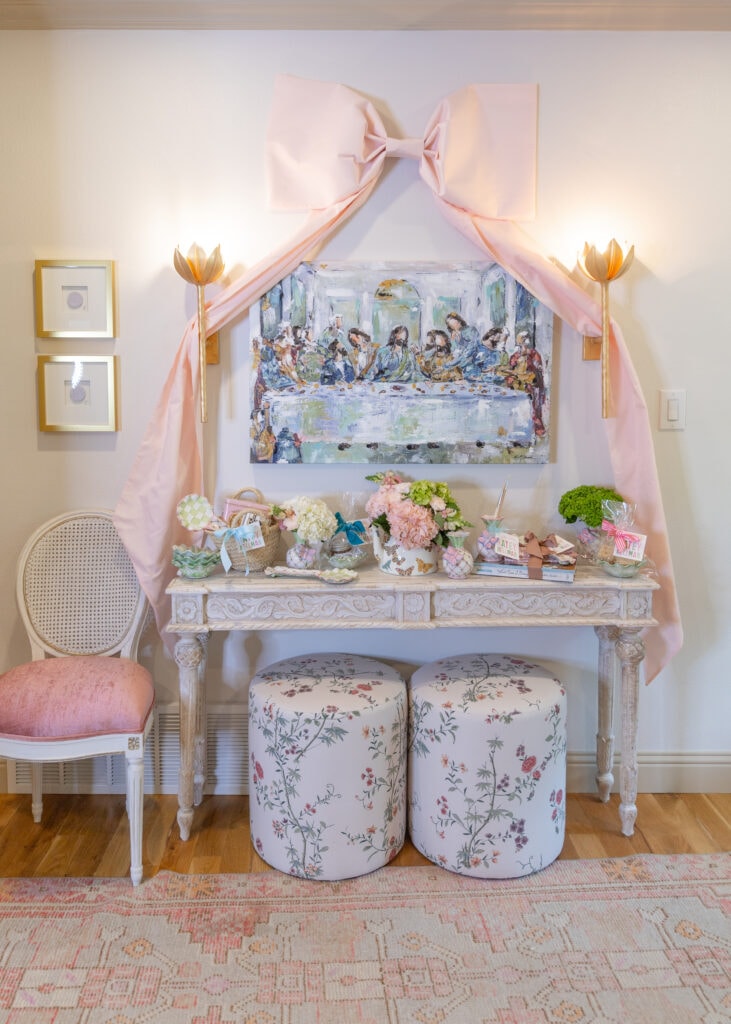 When we were selecting silhouettes for this collection, I knew we could go so many different directions. Tablescapes. Plates to hang on the wall. Patio decor. While the options felt limitless, I knew the goal of each piece was more narrow. I wanted you to have decorative pieces that had numerous purposes *and* could easily fit in a gift box! There is nothing I love more than finding the perfect little sussie for a friend. I always harp on the fact I never want to gift a candle just because Anthropologie was nearby and that fit the expected budget. I want to gift a candle because my friend raved about it when it was burning somewhere. And with that on the forefront of my mind, I knew we could create quite the gifting suite with this collection!
Use this post as your go-to navigation for gift selection. We've created a fun little chart to help you narrow down which piece to gift and share presentation ideas as well. Let's break it down a bit.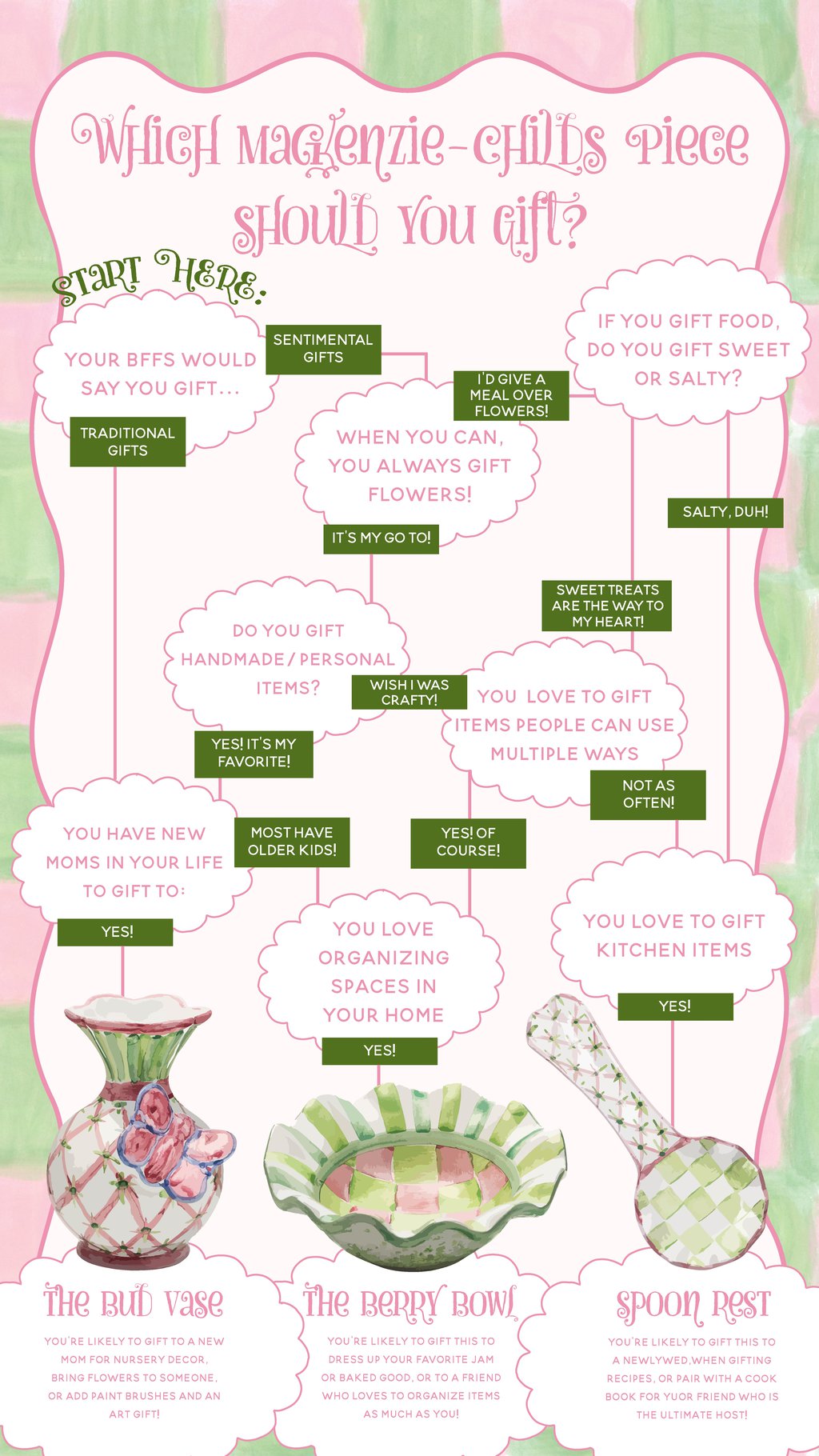 Each piece was designed for you and your gift closet, but here are a few ways I'd package them up in a pretty manner!
BUD VASE: My friend Kelsey hosts the most amazing favorite things party every year. She is an over-the-top hostess who makes EVERYTHING she serves from scratch, recreates iconic recipes, and you somehow ind yourself snapping photos of the wallpaper in each of her powder baths. Okay, I'm tattling on myself, but she is the hostess we all aspire to be. Because she is so fabulous, everyone brings their a-game for her favorite things party. You'd be tickled pink to come home with any option, but I think back to what people fight over… and it's always the bud vases! I think a bud vase is almost the same thought we have at a restaurant when we eat a dish we hardly make. "Why don't I make this more often at home?! It's wonderful!" A bud vase is something we rarely purchase unless we are planning to host a shower or holiday dinner, and yet it's something we cherish. When Harry brings me a flower from the backyard? It goes in the bud vase. When I have a leftover rose or two from an arrangement I made? It goes in the bud vase. When I have a 4-inch space to fill on a shelf or side table? I bring out the bud vase. You wouldn't typically just leave most vases out without foliage in them, and yet, you can with a bud vase. It's a statement all its own. This summer, while hosting a little tea party, I realized it's the perfect size for pens and paintbrushes. I ended up gifting these butterfly painting kits with paintbrushes in the vases for the girls as party favors. It was such a hit- and you could even do this for a Christmas gift for your mother or mother-in-law with a commissioned piece of art!
BERRY BOWL: Think of the Berry Bowl as Ina Garten marries The Home Edit. Have a small gift you need a little something something for? This makes the best vehicle. Place baked goods, jam jars, homemade salsa, and earrings in the bowl, wrap in cellophane and tie with a bow. Have a friend who believes "more is more" and tends to be like The Little Mermaid in real life? Except she has to grotto to store things, and so her bracelet collection is bursting at the seams? The berry bowl stores treasures and houses anything from candy on a coffee table to seashells your family collects.
SPOON REST: My Nana gifted me a spoon rest when we got married, and as I reach for it daily (8 years later), I often think about how it doesn't get enough credit. Honestly, we need multiple in our kitchen for washing rotations. You're always using it. It's always on your kitchen counter. And it's always underrated. Gifting it with your favorite cookbook (may I suggest A Month of Dinners?!) is a gift that does NOT add to clutter. It's also a safe gift. Everyone must eat, and no matter a person's home decor, this piece can blend right in. Place it on a butcher block for a fresh farmhouse approach, or mix it in with blue and white utensil jars for traditional charm. I love gifting it with napkins from Mrs. Alice. A spoon rest is also the perfect place to rest your tea bag while not in use, so gifting it in a little basket with their favorite tea and a mug is a sweet pick me up!
My ultimate hope with this collection is you enjoy the process of taking purposeful pieces and adding your own sentimental touch! You can purchase the set of three at a discount with free shipping to stock your gift closet all season long! Which piece would you love to gift or receive?!