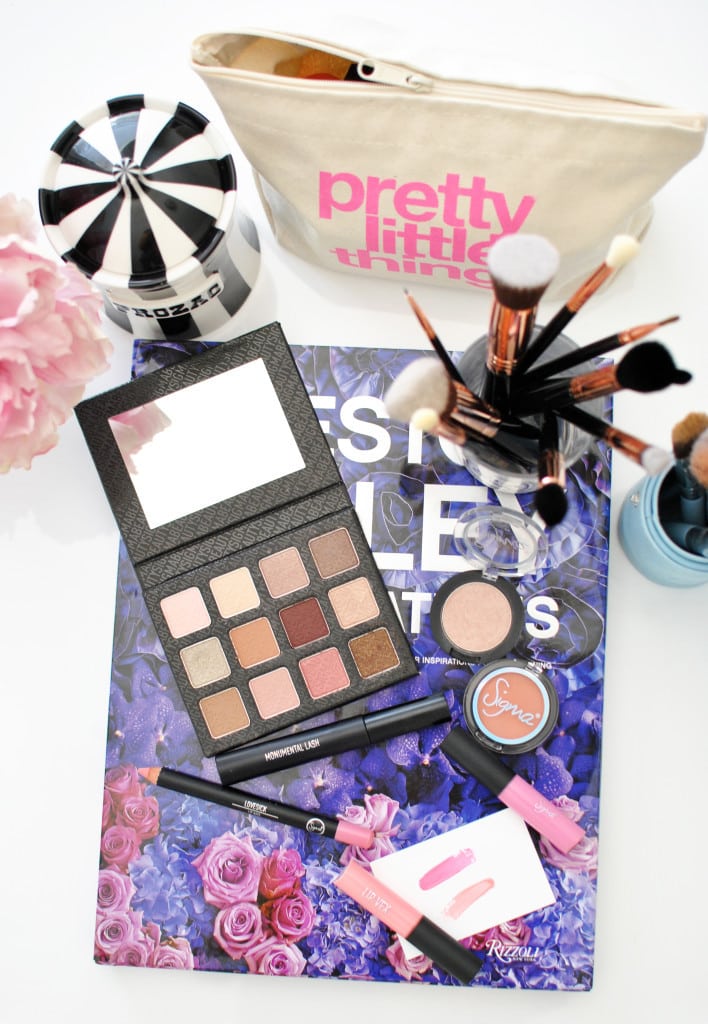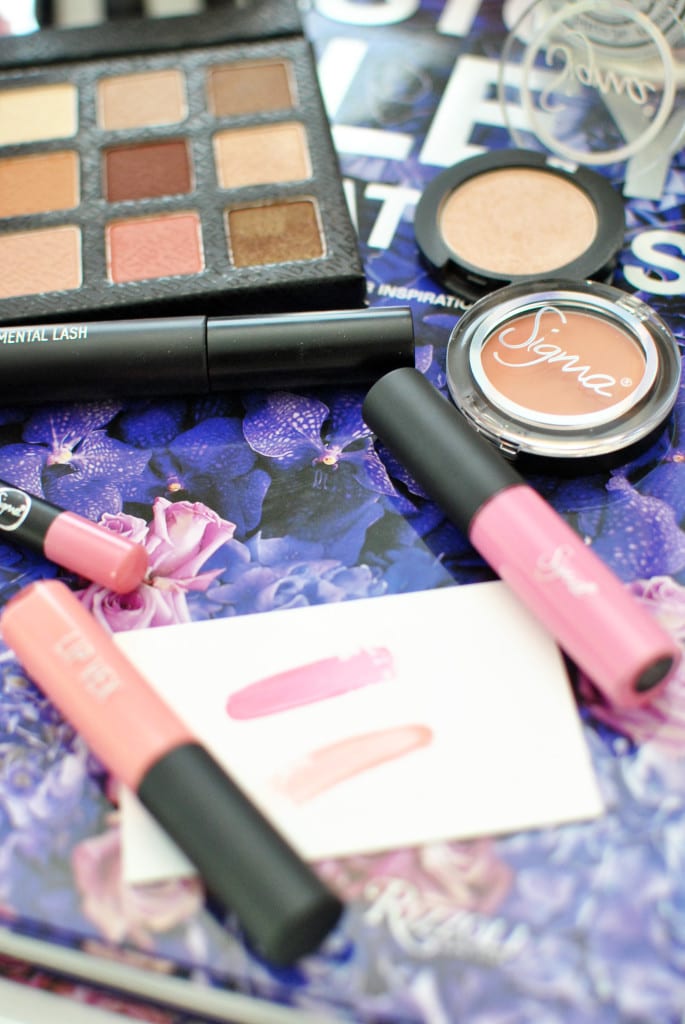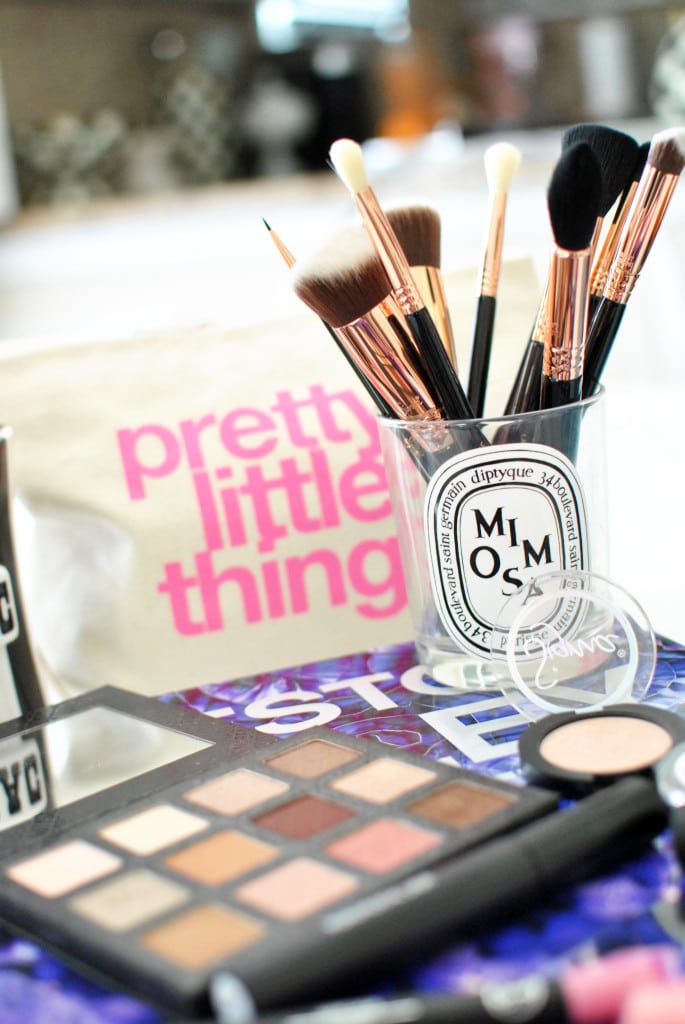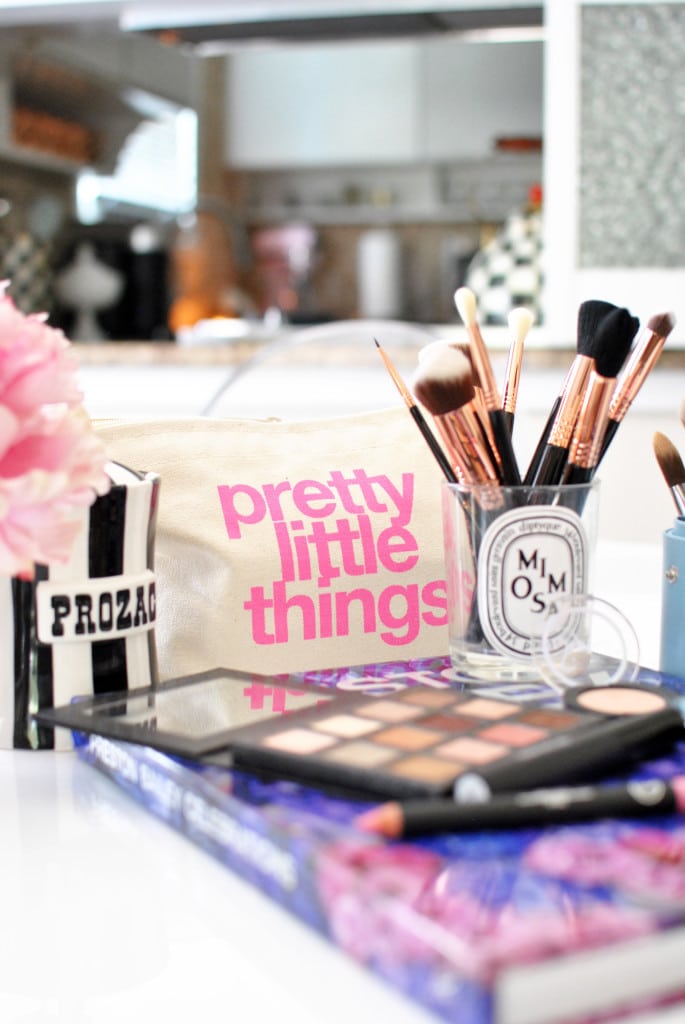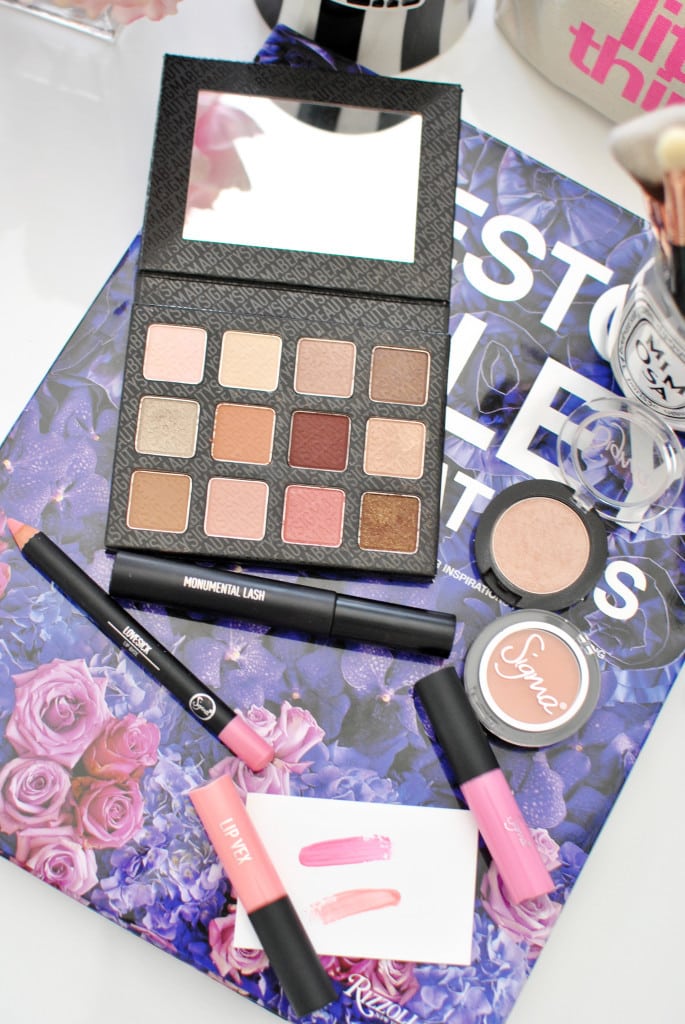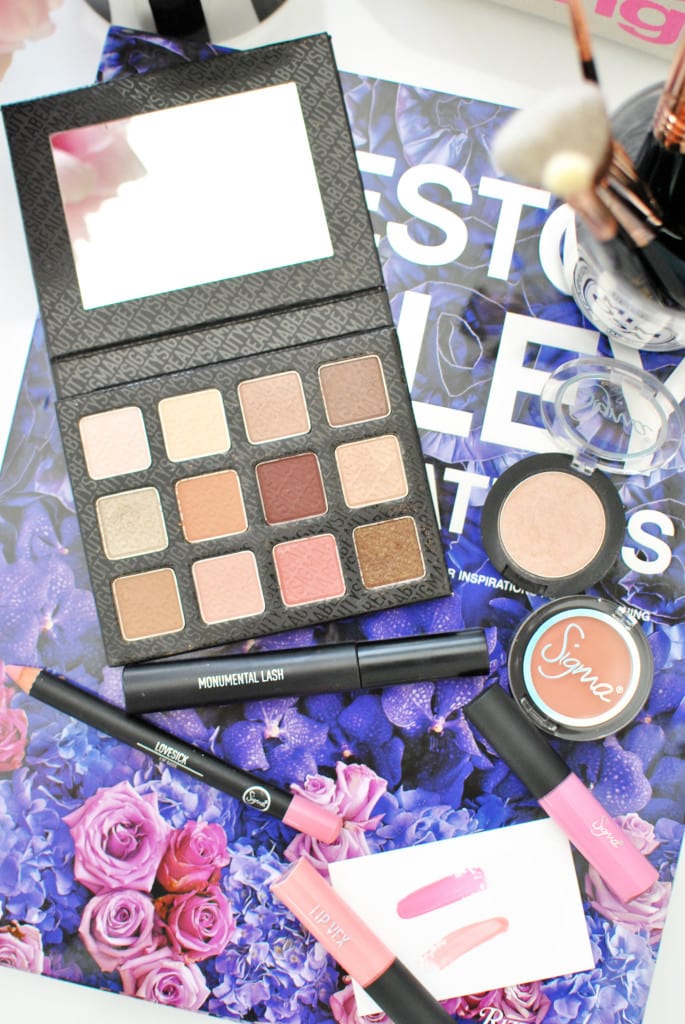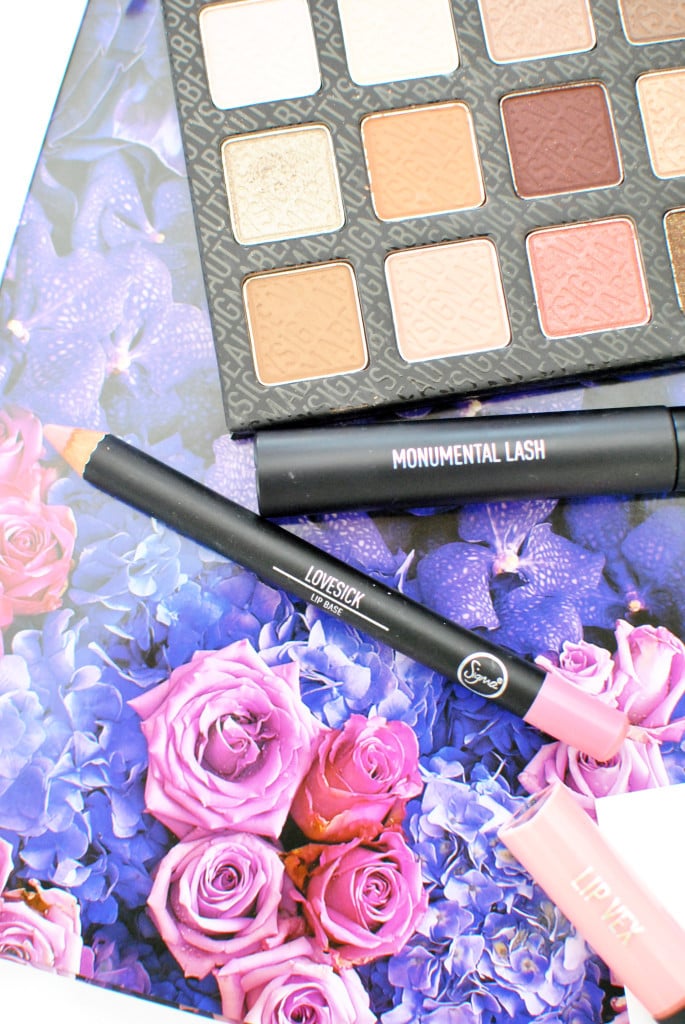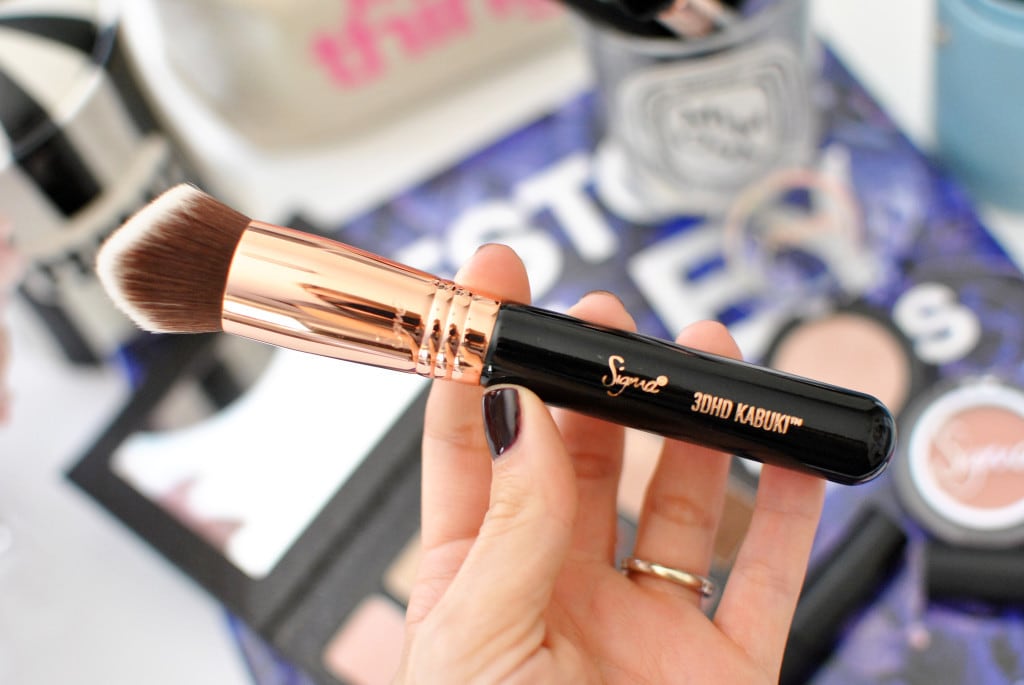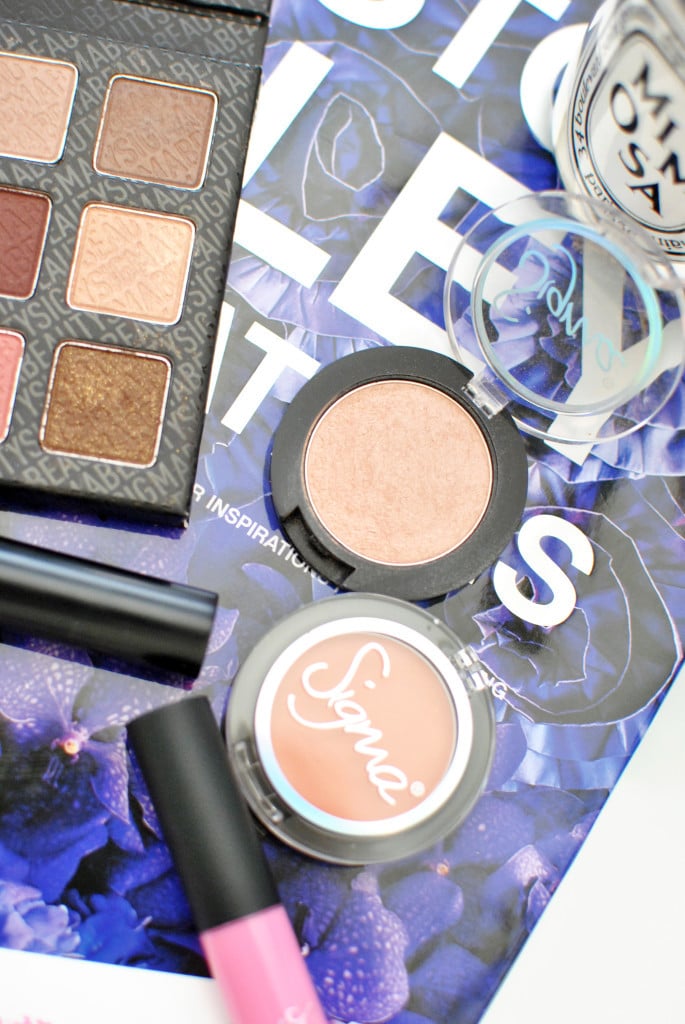 ---
Post Details:
Prozac Jar: Jonathan Adler | Mimosa Candle: Nordstrom | Flowers: One Kings Lane | Makeup Bag: Same Brand | Celebrations Book: Amazon | Sigma Mascara: [c/o] Sigma [This is great for girls who love long, natural lashes! It comes out Monday but you can get on the waiting list.] | Lip Glosses: [c/o] Sigma [shades: Tender, Chill Out] | Blush: [c/o] Sigma [shades: Heavenly, Peaceful] | Eyeshadow Palette: [c/o] Sigma [shade: Warm Neutrals] | Lip Pencil: [c/o] Sigma [shade: Lovesick] | Mrs. Bunny Travel Kit: [c/o] Sigma | Sigma Brushes: [c/o] Sigma
---
I am such a little list maker. I mention all the time I'm Type A. [It's like the Crossfit disease, it comes up every time I open my mouth!] So I constantly keep lists in my phone of restaurants I want to visit, lipsticks I want to swatch and makeup brands I want to try. Sigma had been on the list for years but I had been lazy and not gotten around to trying it.
I was sent some goodies a week ago to test out and after holding up at my bachelorette party and my bridesmaids legitimately telling me I had to blog these pieces, I thought it would be fun to do a brand review!
Sigma is known for quality makeup brushes that don't make your wallet cry, but what made my bridesmaids tell me to blog it was the makeup. I put this makeup on at 6 a.m. on Saturday, went all day at my bachelorette party [pool included], rinsed off in the shower [was too busy to wash my makeup off], went to dinner, sinned by sleeping in my makeup and when I woke up my bridesmaids go, "HOW IS YOUR MAKEUP STILL ON?!" I laughed and told them it was a brand I was trying and they go, "Well you better blog that." So here we are! haha.
While it's pretty stinkin' gross I slept in my makeup and was too busy to be bothered to reapply before dinner, something has to be said about the formulation. The lip products were my favorite. I had them on in my snapchats this weekend and there were a lot of screenshots! haha. So either y'all thought I looked ridiculous with straight hair or you were curious about the lipstick! [Let's hope it was the lips?!] The Lovesick Lip Base was the perfect marriage of a baby pink with a darker nude and the Lip Vex glosses were so pigmented you could forego a lipstick. I used the lip base and applied Chill Out on top! And of course application allows your makeup to stay longer, so this brush I think was the reason my foundation never smudged.
My other favorite pieces out of the bunch was the Mrs. Bunny Travel Kit. I always have just thrown my makeup brushes in my makeup bag [which makes for some gross residue on my products] but this kit not only holds your existing brushes, but it also includes a mini professional collection. I got it in blue for a little something blue come wedding time [great gift idea for the bride who has "everything"]! 😉 I loved that the brushes are actually high quality. Don't y'all find that when you use "mini travel" brushes they are pretty similar to a brush that would come in a Barbie package. haha. Just tiny and not usable at all! They don't even blend right. These are the exact same quality as a large brush, just a mini version.
Let me know if you want to see more brand reviews so I can share my favorite pieces from their lines! I thought this would be a fun way to help you add to your "must try" lists and I'm more than happy to answer any questions you have about a brand! Because if you would have told me two weeks ago Sigma makes lip glosses I would have said, "What tha heck are you talking about?!" haha! We have to keep each other up to date, right?!