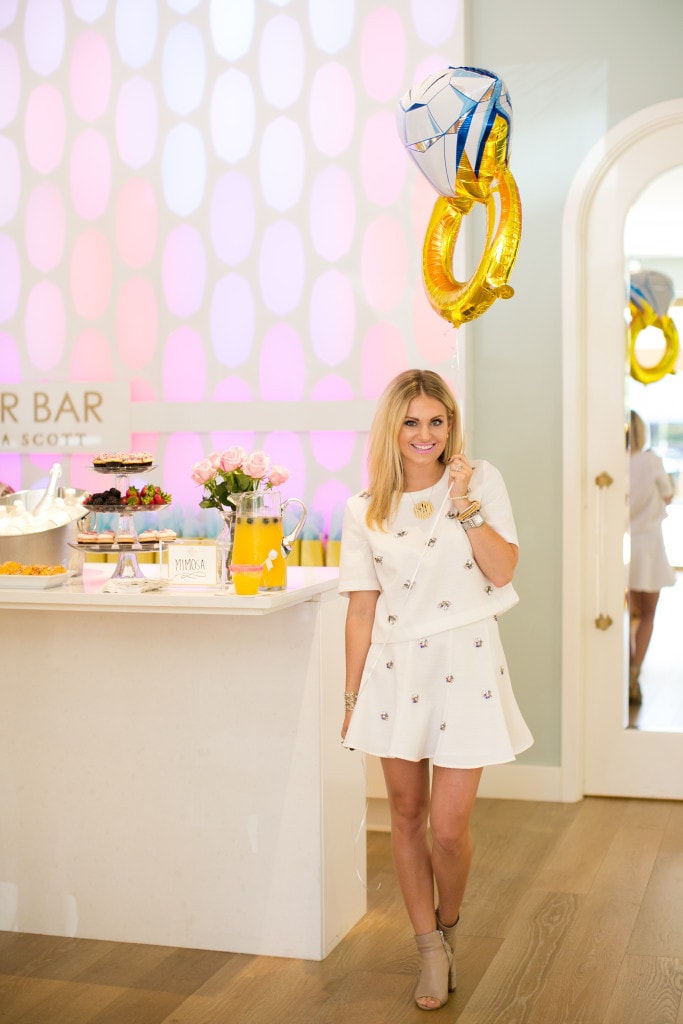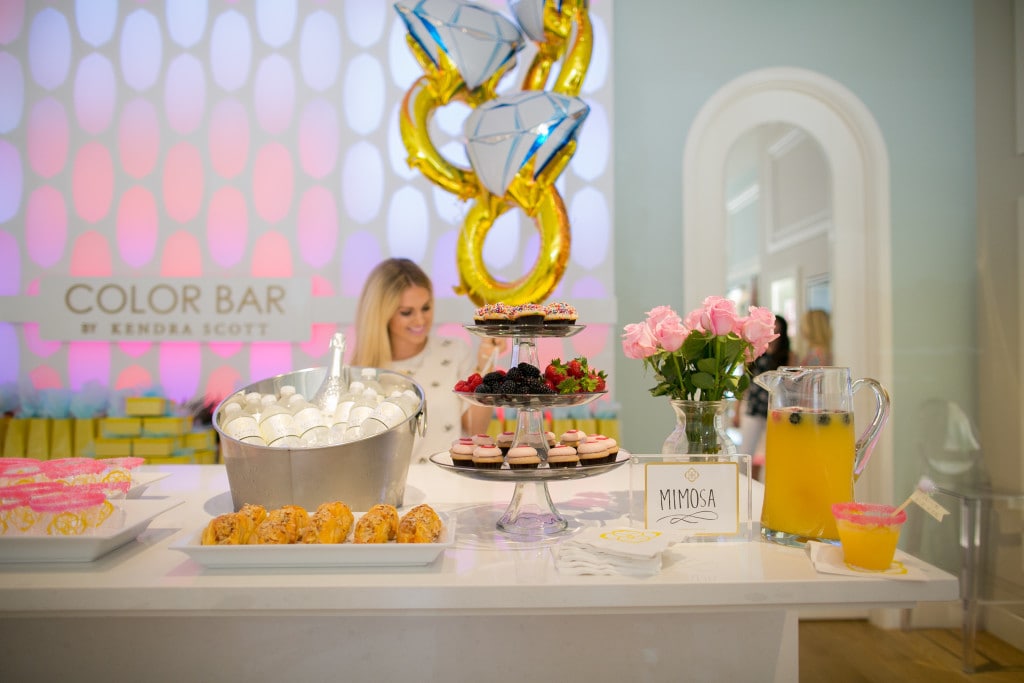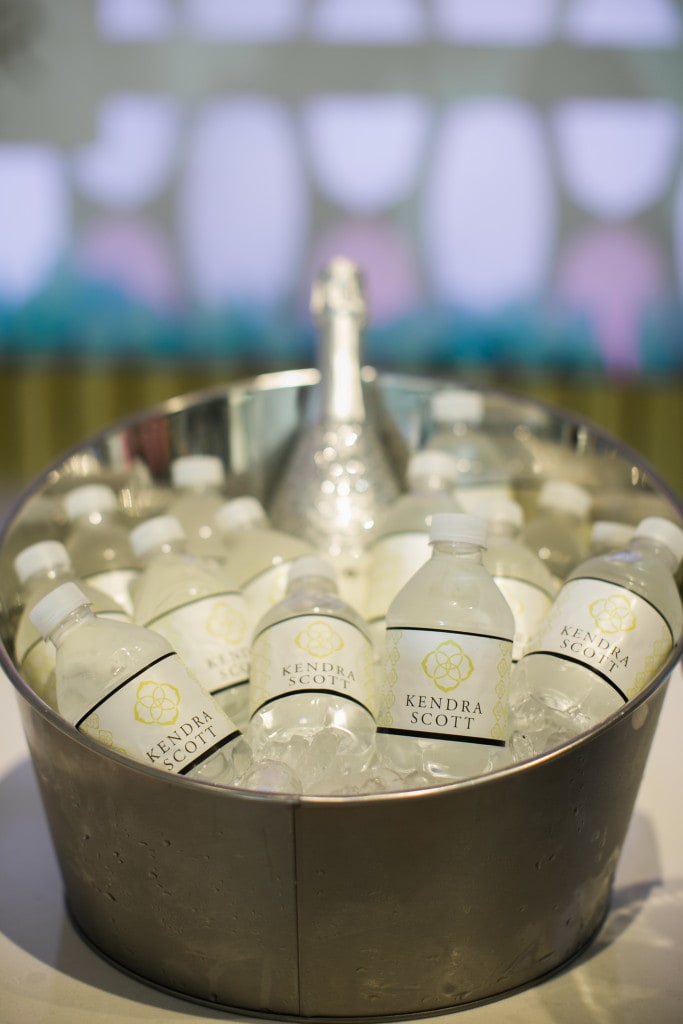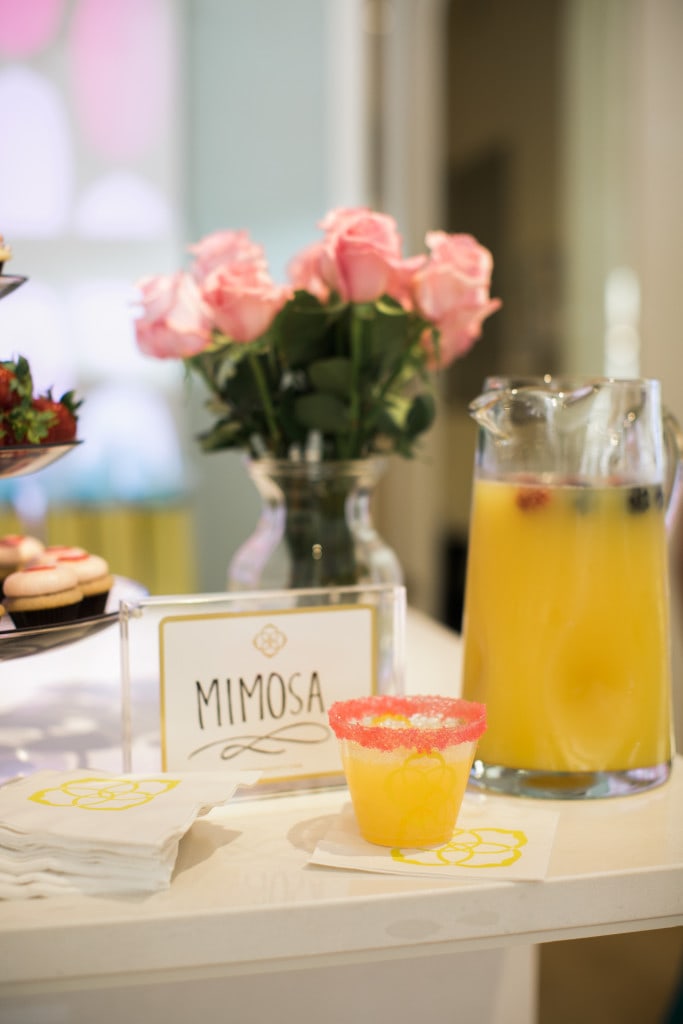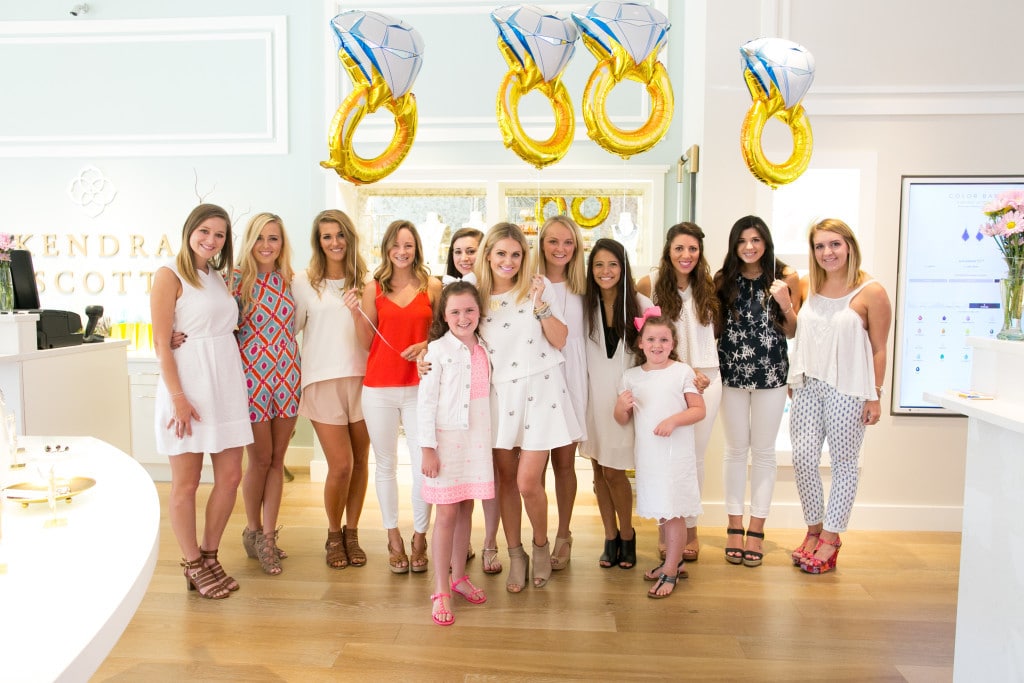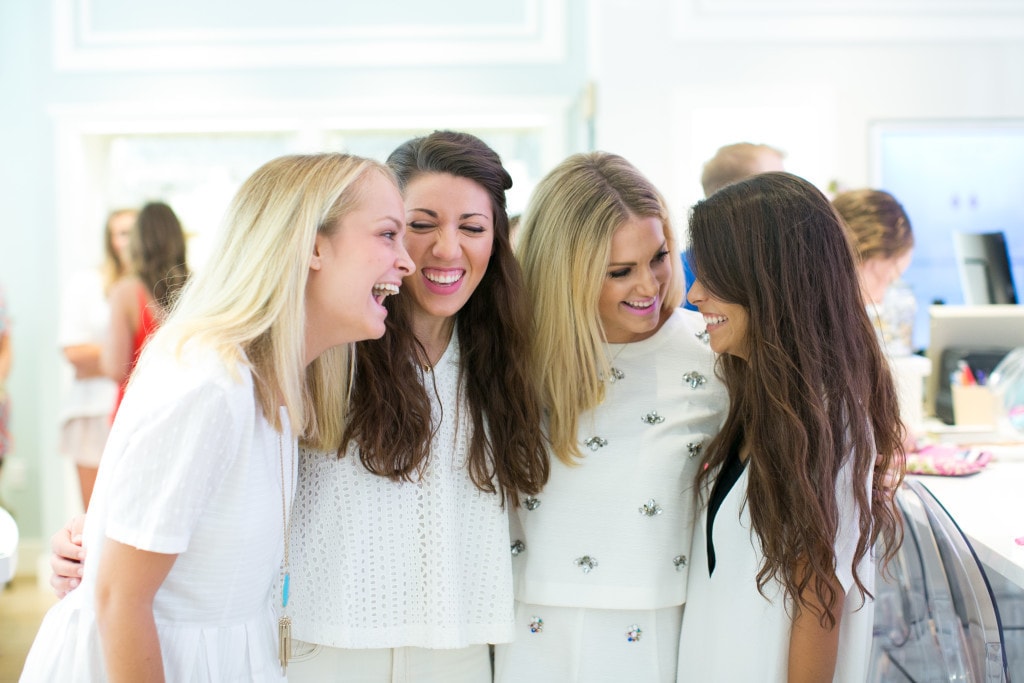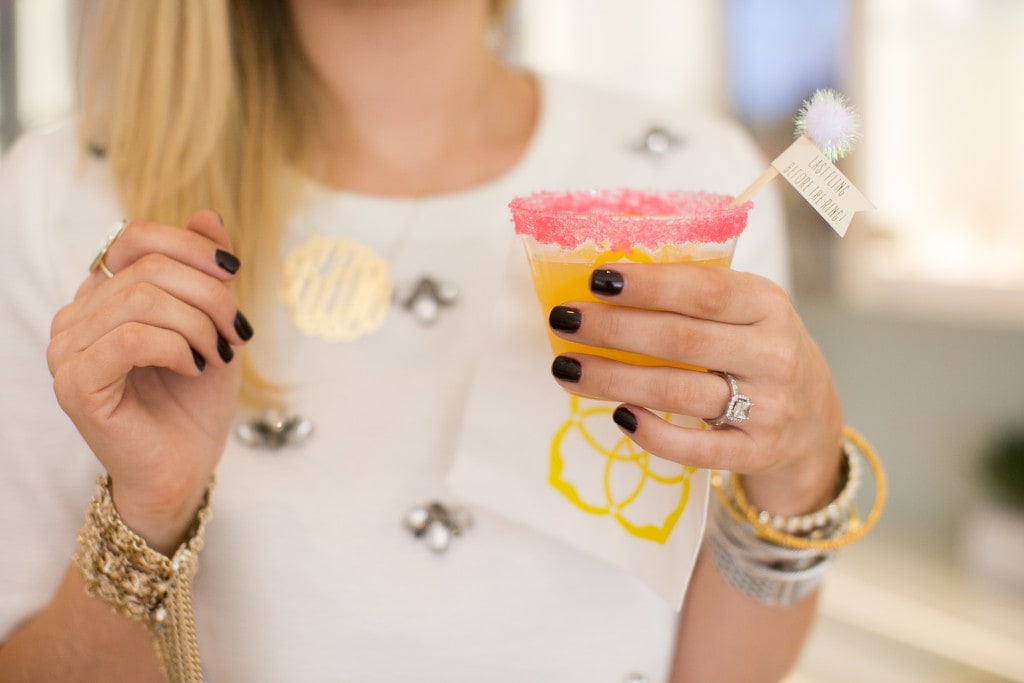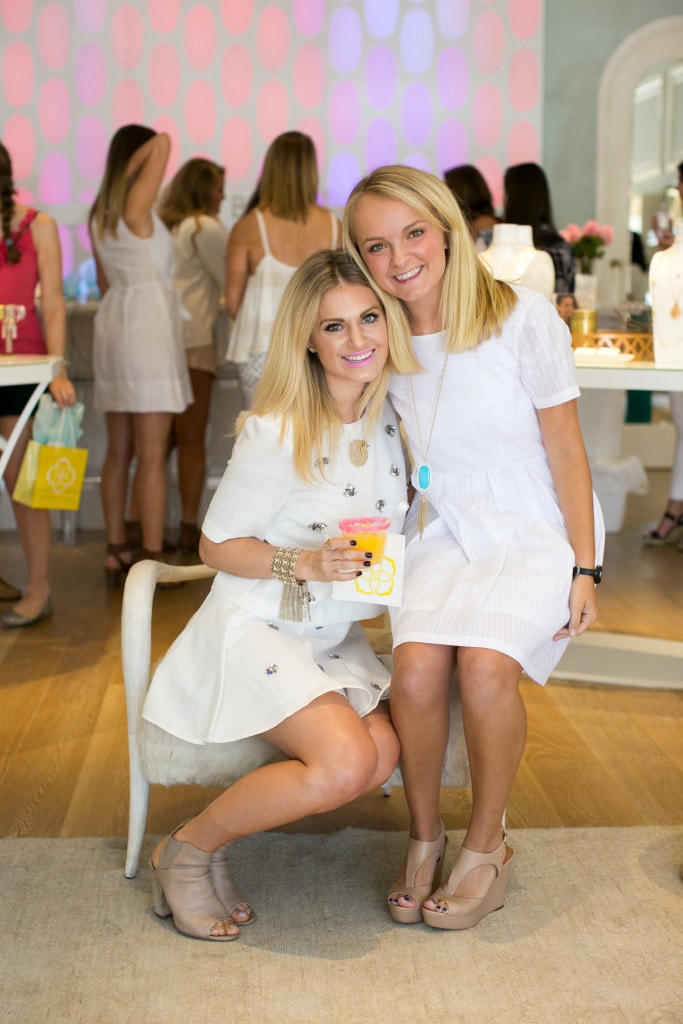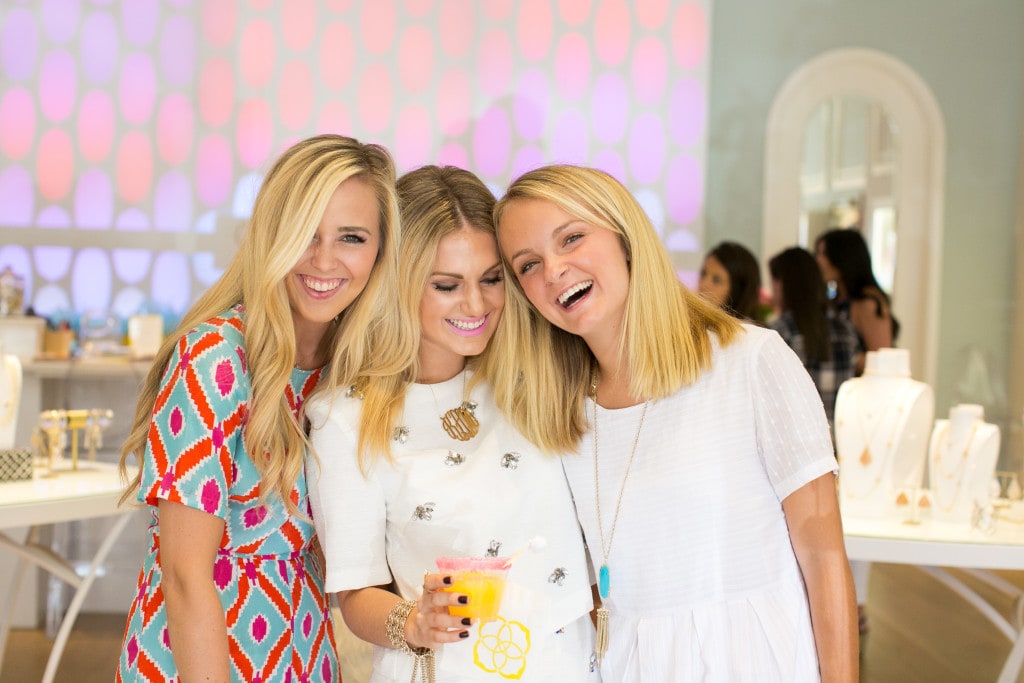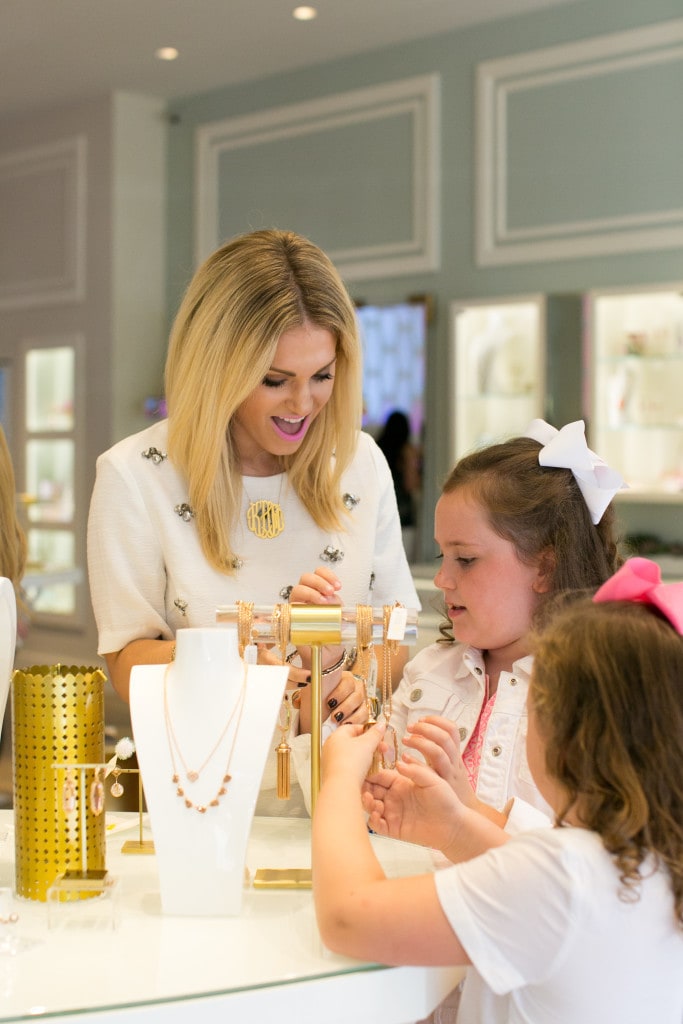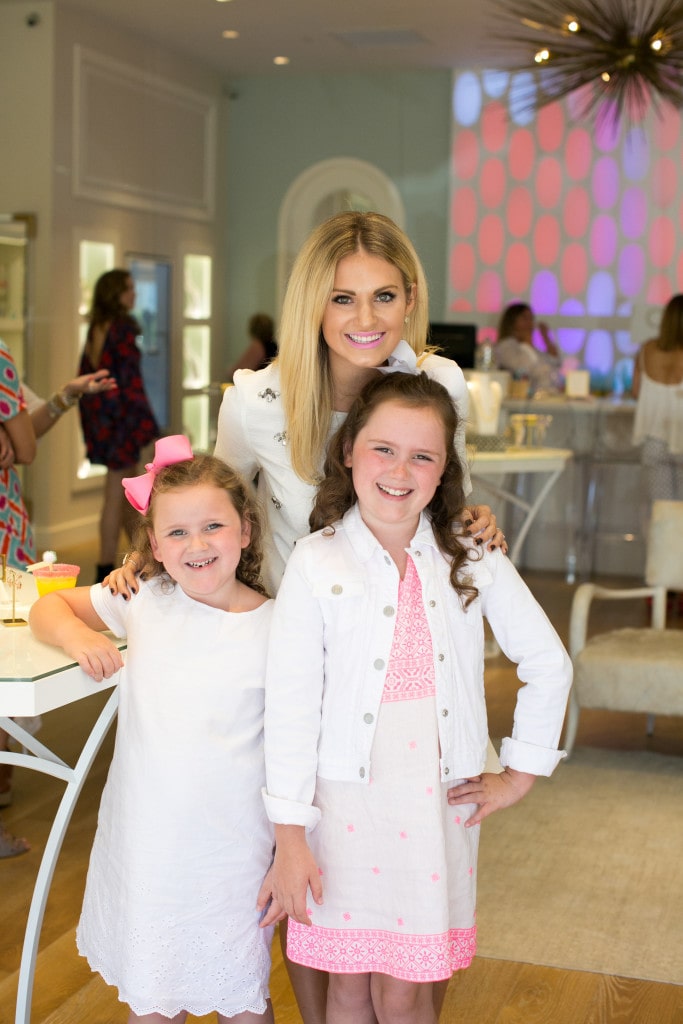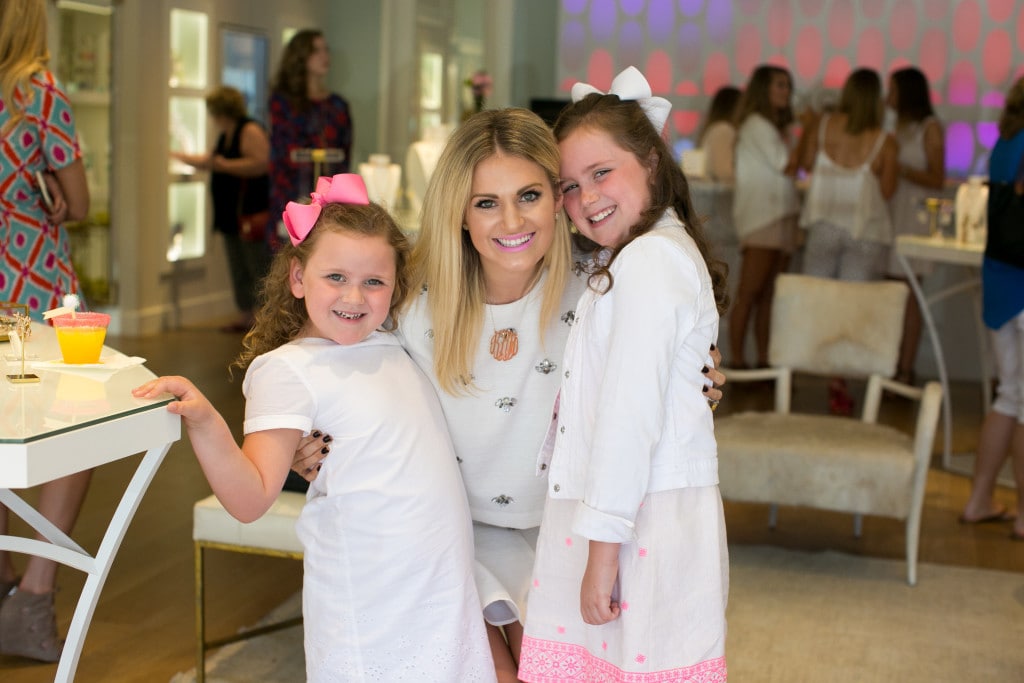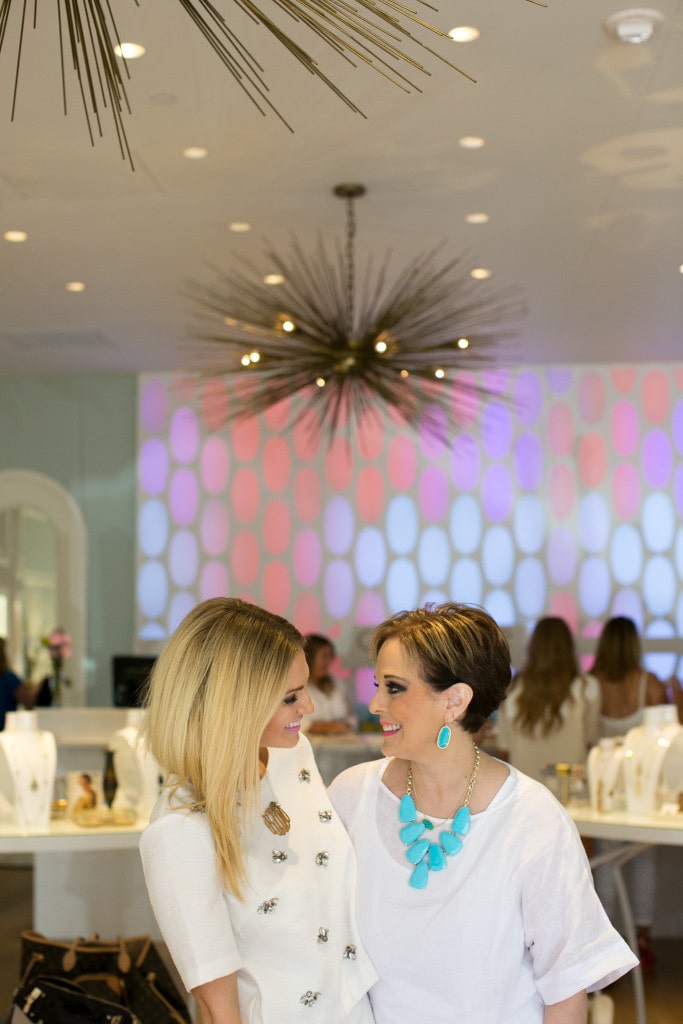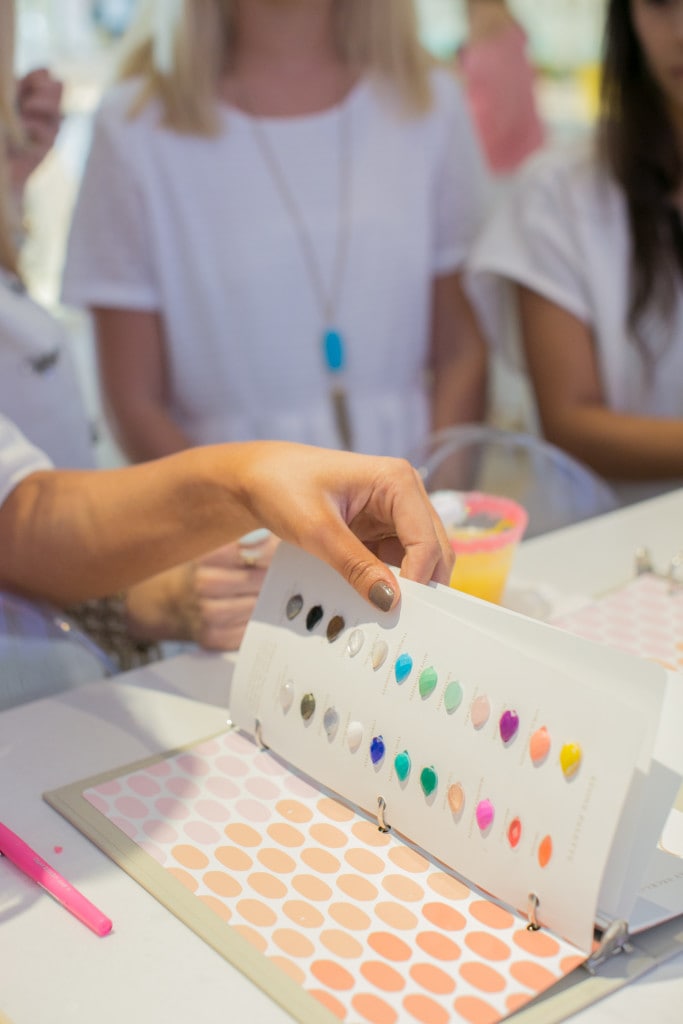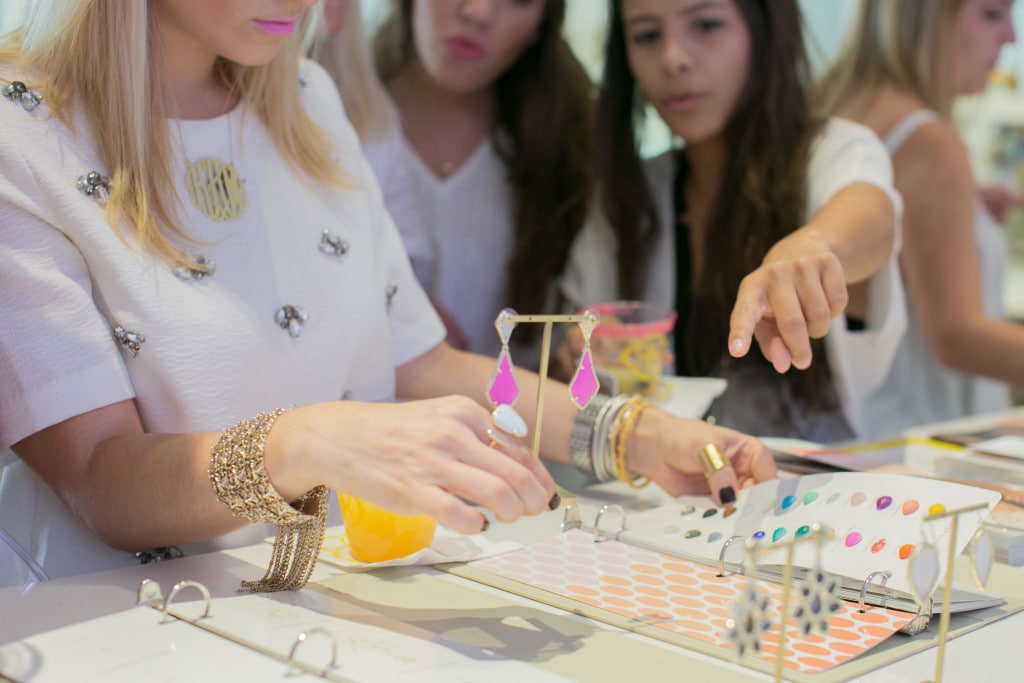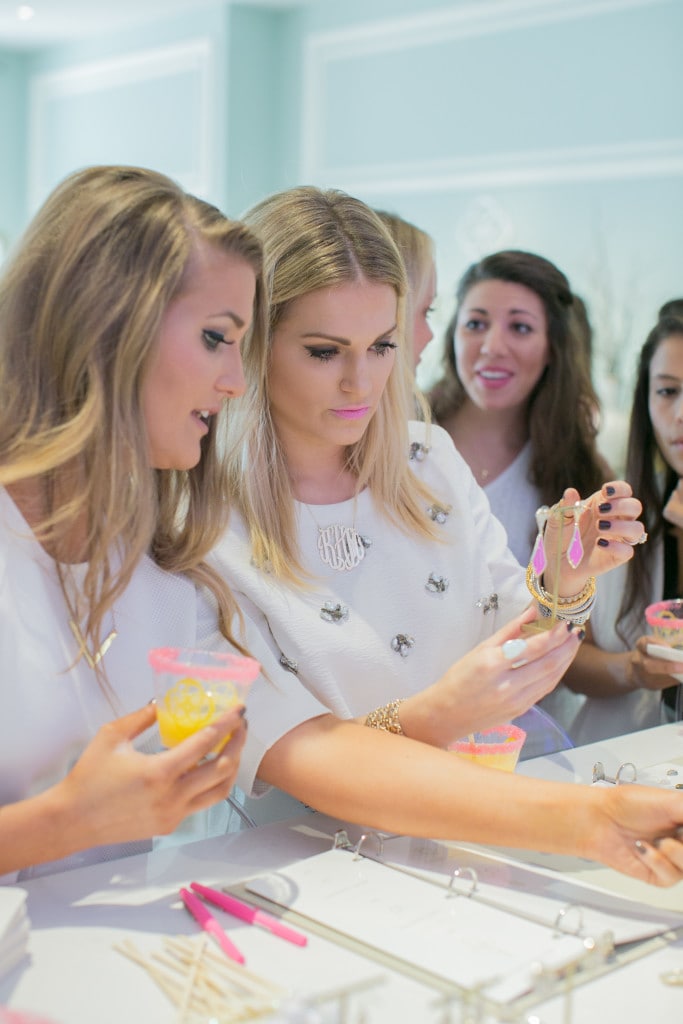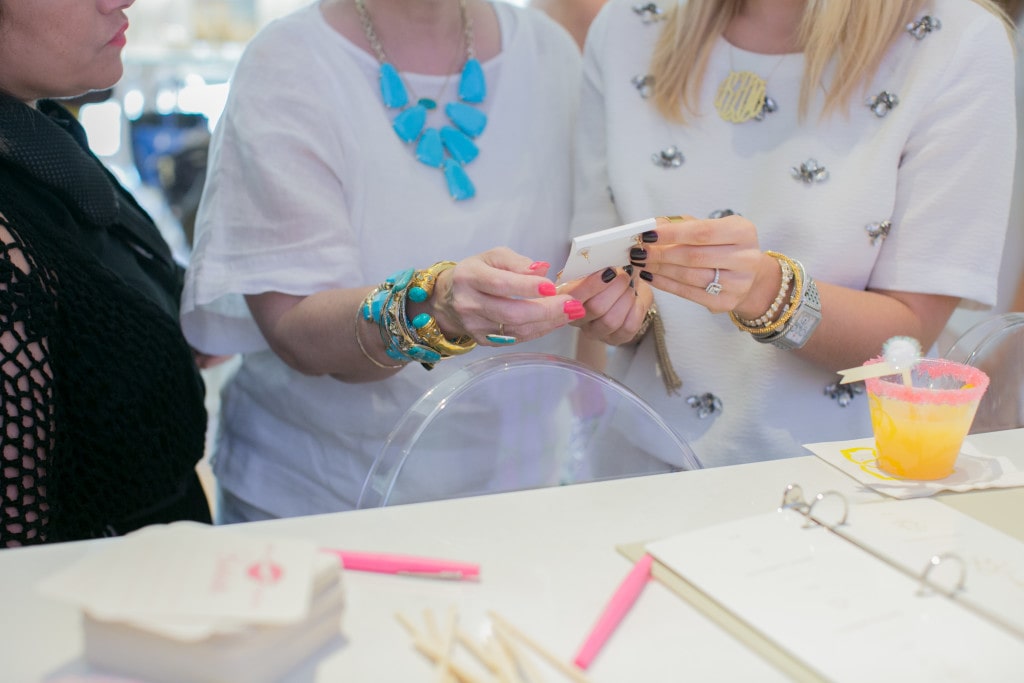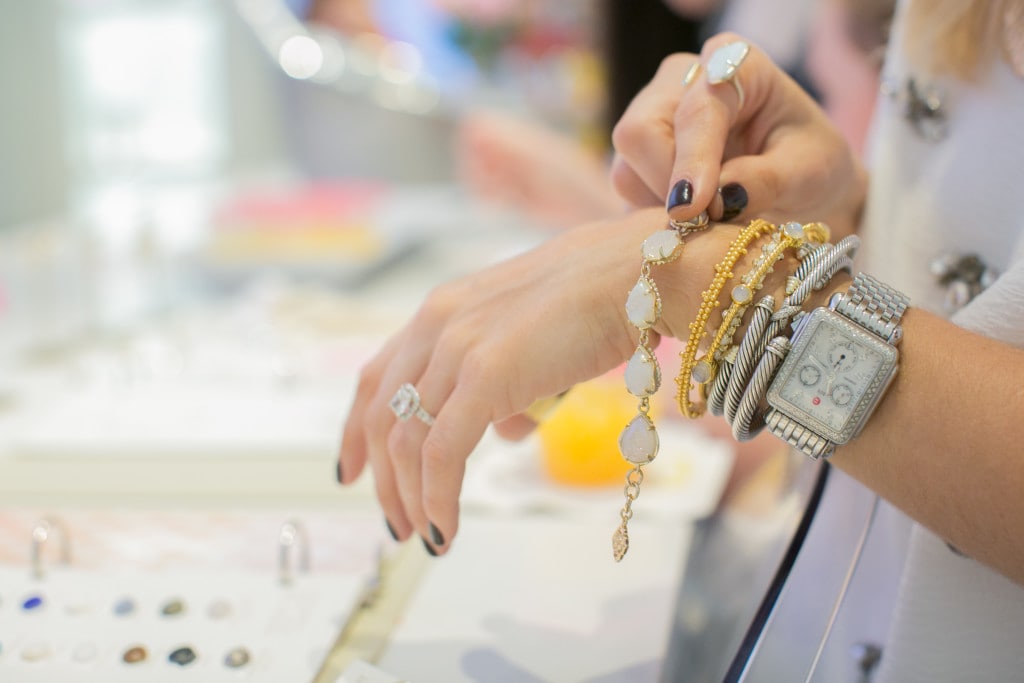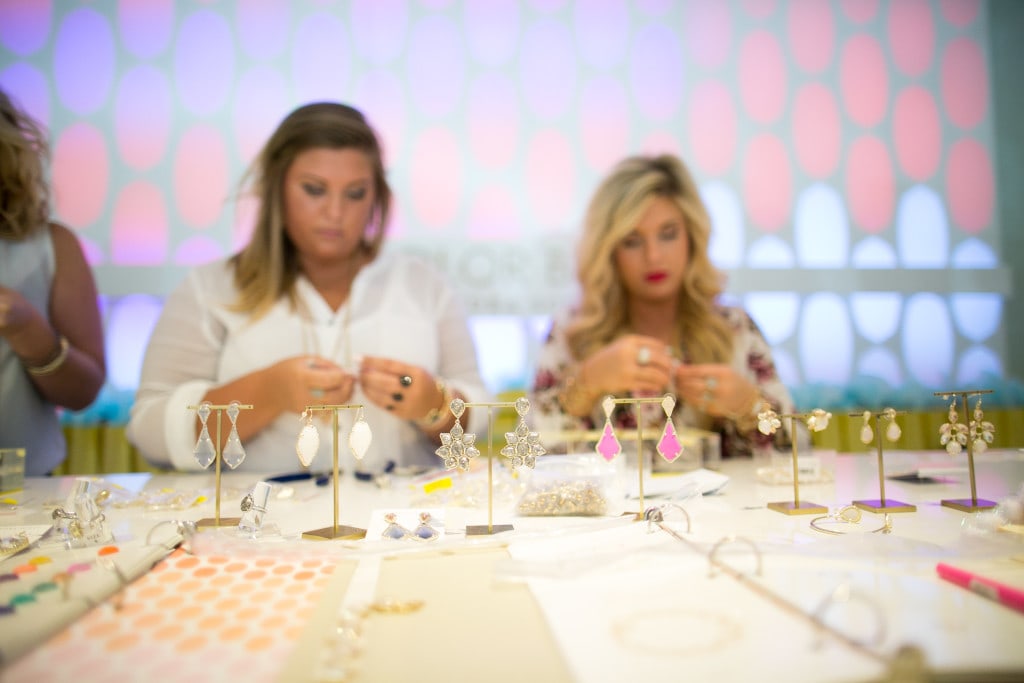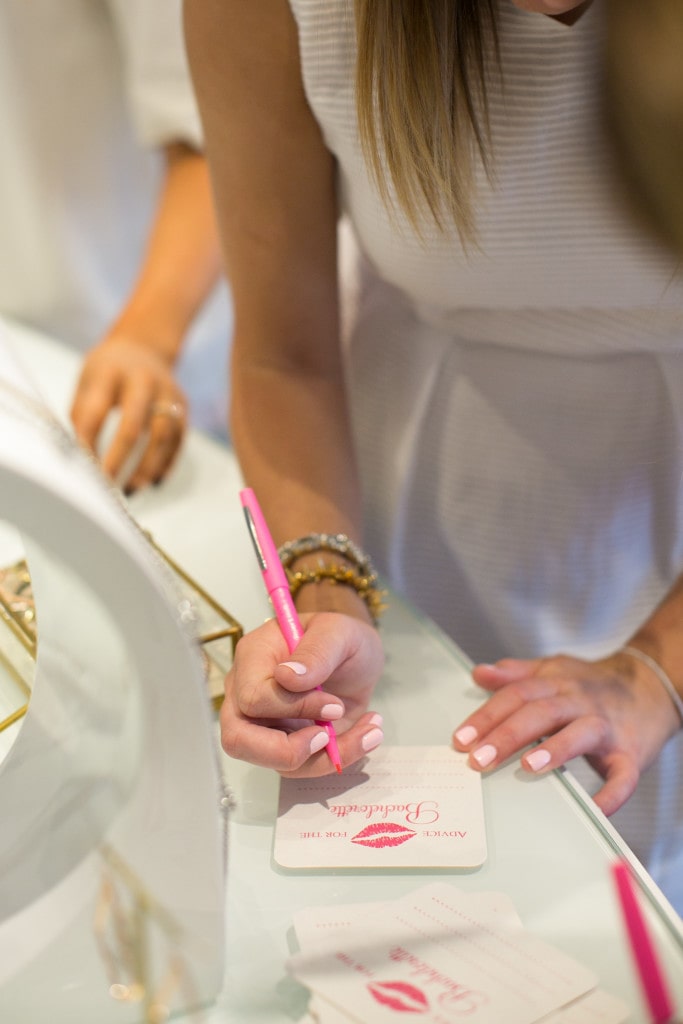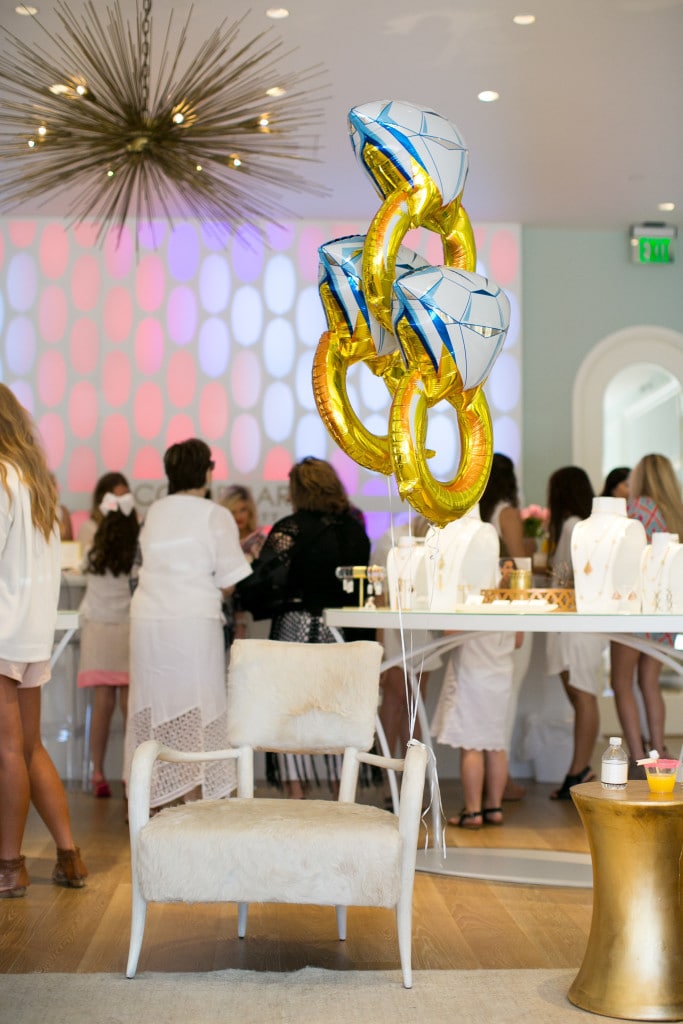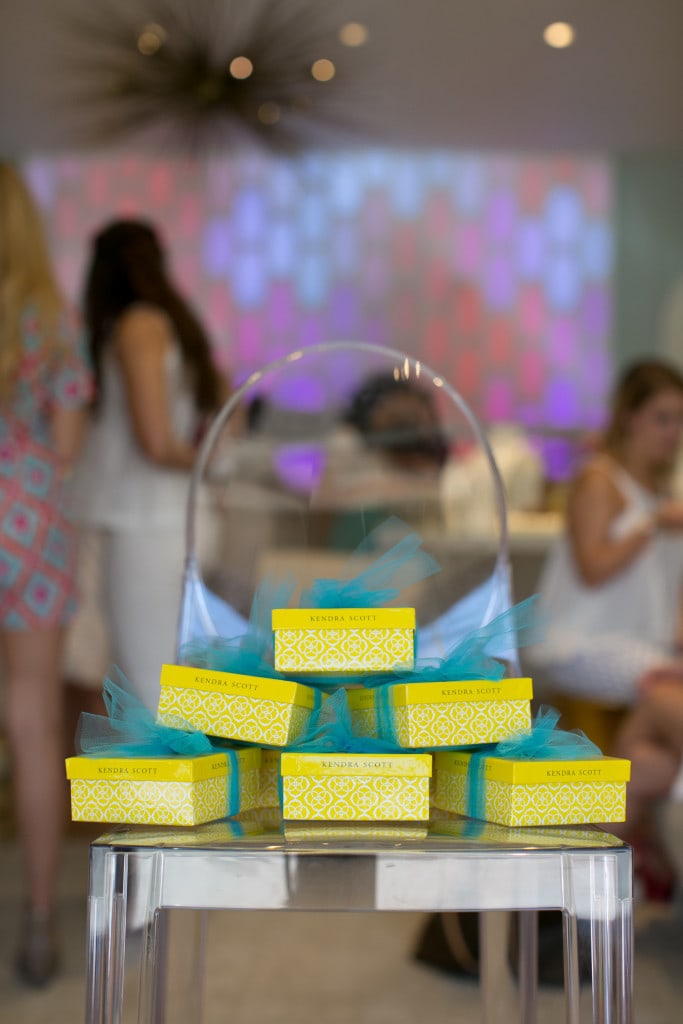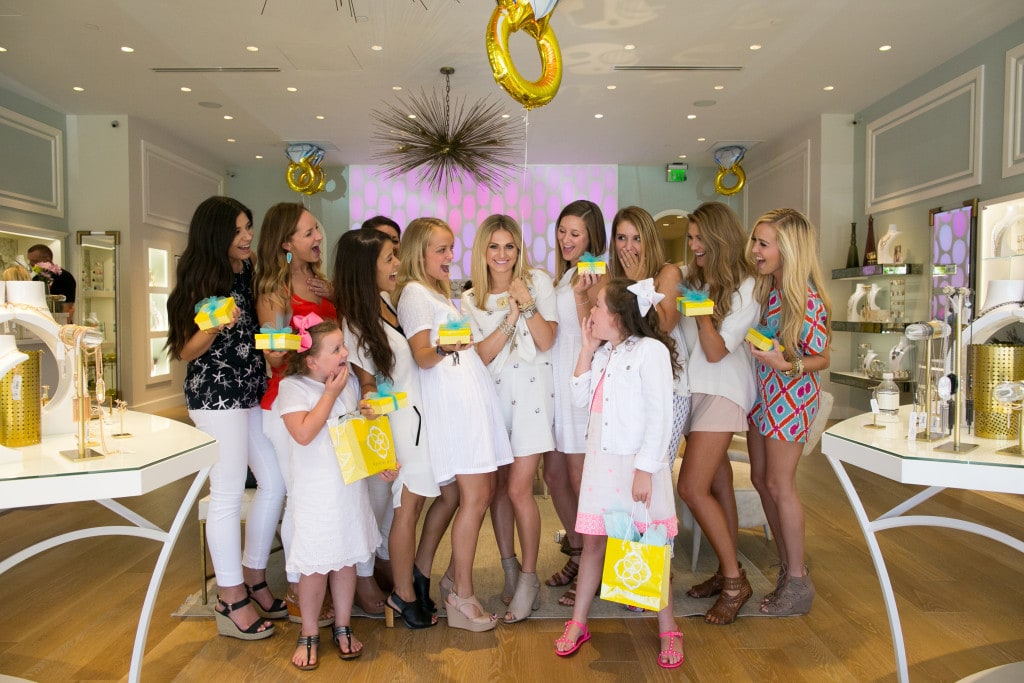 Photography by: Carmen Evans
In true Katey fashion, I picked my wedding dress based on my jewelry. I had my eye on a pair of Kendra Scott earrings for months and when we got engaged I knew they were the ones I wanted to wear on the most special day of my life!
When the time rolled around to plan my bachelorette party,  I wanted part of the day to be centered around spoiling my girls: my bridesmaids and flower girls! I decided to have us start the day at the Kendra Scott Color Bar because I had absolutely no clue what kind of jewels they would want. You can shop the Color Bar online here, or you can in store! You get to be the stylist and pick everything from the design to the stones and the variation and clarity in each. I like my bridesmaids to match, but this experience allows them to really have a voice and express what makes them feel their most beautiful, which is exactly what you want on such a special day! I had gone in thinking we would go with one style of earring, but later we all realized they would wear this other pair every single weekend because of how it framed each girl's face so well!
I also brought my flower girls [I actually have a few more but they were out of town! 🙁 ] and y'all I could not stop laughing. They are obsessed with Kendra Scott. They get me a little KS gift each holiday and I think they piled on more jewels than I wear on a monthly basis. As pictured above [that photo kills me! It's so cute!] they loved the Mystic Bazaar collection. I kept telling the little one, Reese, that I didn't think this ring would be the best option for her first day at Kindergarten [I steered her towards the pink Andy Bracelet!] but she didn't seem to agree. I always preach 1 part edgy, 1 party girly and I guess they are picking up on it!  If you have a big bridal party like I do, this was honestly a really great option because everyone from your flower girls to your mom feels included! Sometimes wedding planning can just feel like a balancing act of making sure everyone is comfortable and happy [because they are all coming into your world where you know everyone!] and this was so nice to know they all enjoyed it!
If you are a bride-to-be or bridesmaid planning a bachelorette party, I wanted to share this option with you for a little girl's weekend! I also think this would be really fun the week of the wedding. We are having one last girl's night dinner the week of my wedding and this would have been a great way to gift them as well. Mimosas. Cupcakes. Designing some Kendra Scott jewels. If that doesn't say I love you, I don't know what does! 😉
I hope this gave you some ideas for your next bridal [or girl's night] plans and that you have a wonderful Tuesday! I'm sharing the pieces my mom and I picked up as well for our last few shower and bridal events!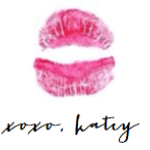 Thank you to Kendra Scott for sponsoring this post!