Whether you just got a shiny little ring on your perfectly polished finger or a wedding is about 2 more boyfriends and a few years away, knowing what to do when it happens can be take a huge level of stress away!
We are less than 2 months away until Paul and I say, "I do," and I thought it would be a great idea to share what I wish I would have known 6 months ago! This is definitely one of those, "Do as I say, not as I do," scenarios! 😉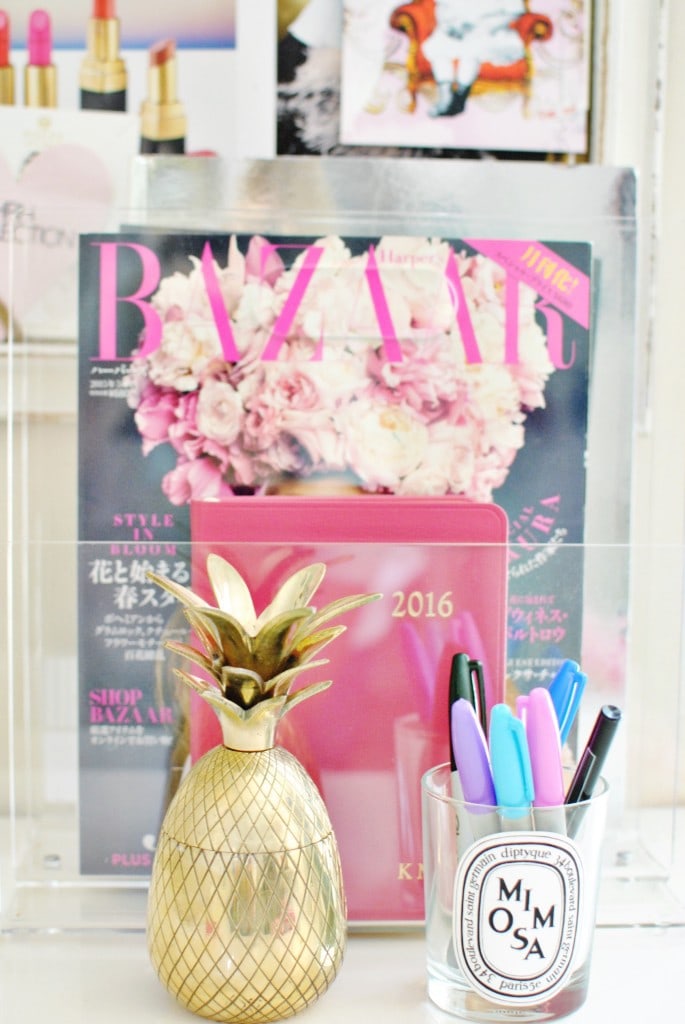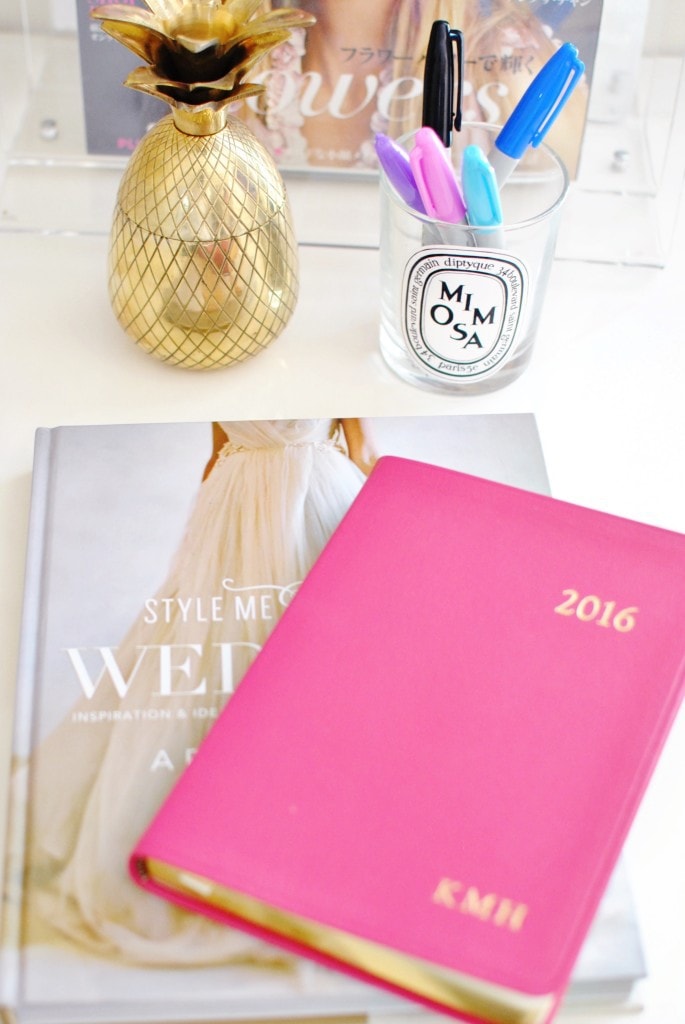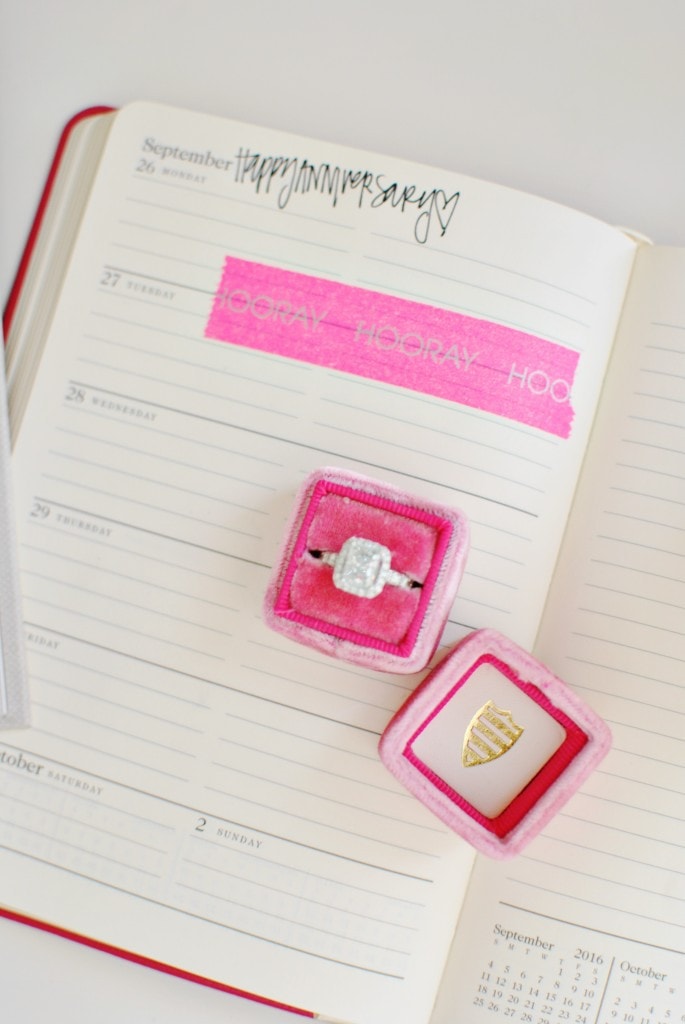 1. Hire [some kind of] A Planner.
I did do this so I get a few points in Bridal Monopoly for that one and it's honestly one of the most crucial decisions you will make. Even if you hire a planner, you'll still be involved 100% and getting to make all the decisions. If it isn't in your budget and you aren't sure if one would even be helpful, consider hiring a family friend. Hire someone to do the stress work. Maybe she isn't a traditional planner in the sense she creates your theme/tablescape, but hire her as a coordinator. She will coordinate the schedule day of and make sure everything is on schedule throughout the whole wedding process.
My wedding planner meets with us every week to go over what each of our to do lists includes and she does the work that I'm honestly just not able to do while working, such as calling to double check times with vendors, etc.
I would cut my budget in any area to make sure I had her because it has allowed me to truly enjoy the process and soak up these moments with my family and Paul. Instead of freaking out about calling my baker because their shop closes at 6 I'm able to freak out over a silly detail that I can't decide between. It's the better of the two worlds, let me tell ya! 😉
2. Invest in The Other Planner
You will live out of your paper planner, so go ahead and buy yourself a new one. I always use one from Graphic Image and the ones for 2016 are ready! This is such a great gift for a newly engaged friend with her married initials! The leather binding makes sure it will stay looking new and the pages don't bleed through. I'm so picky about paper planners having ink bleed through, but this quality is amazing. You can get yours here! It's the planner featured above in photos! 🙂
3. Don't Make Any Decisions Your First Week
The first week you are engaged can be a whirlwind. You're on your phone constantly calling people and you keep spouting off honeymoon ideas. Every decision [except for the date!] that was made the first week ended up being changed because Paul and I honestly were so giddy we didn't even know what we wanted. We went back and forth between getting married in Paris with 10 people, a ranch with 100 and a black tie wedding with 600. We ended up going with a black tie wedding and that decision wasn't even set in stone until a few weeks later! Just enjoy your time because you want to have a clear mind when you do make decisions.
4. People Eat Your Budget
Flowers. Your gown. The DJ. Rentals. Those don't really vary whether you have a small, intimate wedding or a large bash. I've seen the pricing for a wedding of 75 and a wedding of 700, and to be honest things just vary a few hundred dollars. What really eats up your budget? People. If numbers are a worry, just create a benchmark! Lauren Conrad said she wasn't inviting people they hadn't had a meal with in the past two years. Give you and your fiancé' something to go by, that way it's fair across the board.
5. One Thank You A Day
I think one of the most therapeutic parts of your engagement can be thank you notes. I'm a stickler for them. I love a good old handwritten card and think it is the most eloquent gift you can give. To take your time, sit down, write and express your gratitude is something we are always too much in a rush to do! There are so many parts of wedding planning that can make you want to pack up and elope, but when you take the time to thank someone you realize what this process is about: sharing your love with all the ones you love, you know it is worth it. About a month ago I started to make sure I wrote one thank you note a day. It can seem trivial until you start having showers, but even thanking your parents, your bridesmaids, your fiancé for something small they did can not only decrease your stress level, but allow them to know how blessed you feel. I know that I may not always show how happy I am [when I'm freaking out over making sure everyone fits at the head table, when we are 2 people too many!] but deep down this is such a joyous time! So once you can, just be sure to write one thank you note a day. This also allows you to not have to do them all one afternoon when you have forgotten about them! Remember to send your shower thank you notes no later than 6 weeks after your shower! I'm all about these for a more modern, monogrammed touch!

This was the exact timeline we used to plan our wedding and if you choose to plan in 6 months or less you are totally fine! You have to  be more flexible on venue dates, but this list can be crunched down! 🙂
Most importantly, just enjoy your fiancé and let your family and friends stress about things like matching chargers to tablecloths. The thing you will stress the most about is not hurting people's feelings [if you are like me!] and that can sometimes just be inevitable. Not everyone will feel included. Not everyone will like your venue choice. And not everyone will be happy with each shower date. Those things happen and the most important thing is that you are able to come together and celebrate your love with all the people close to you!