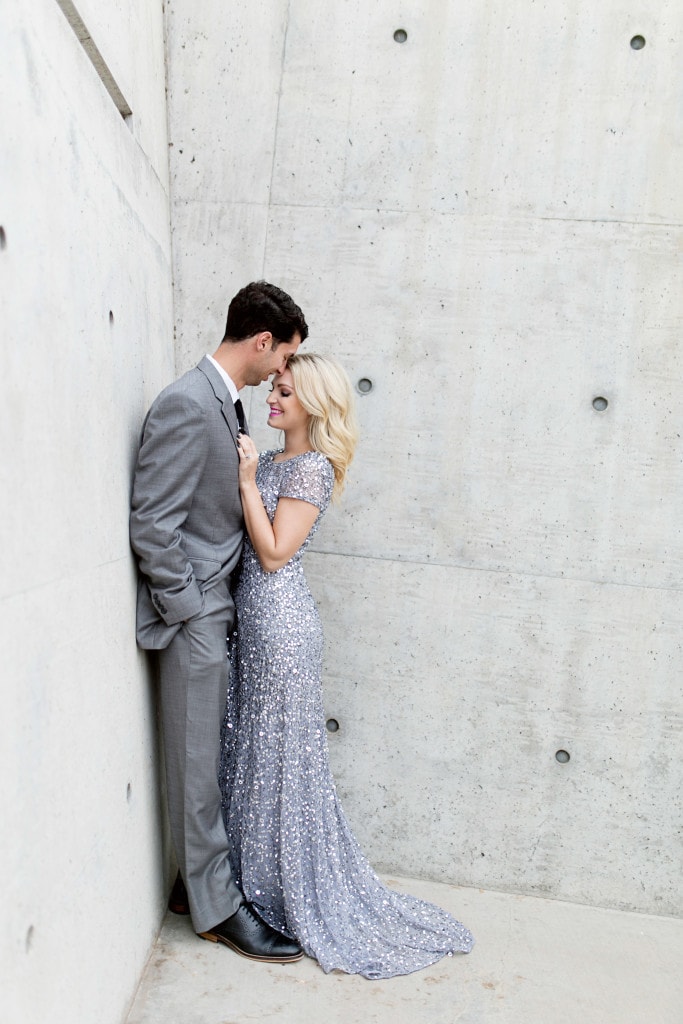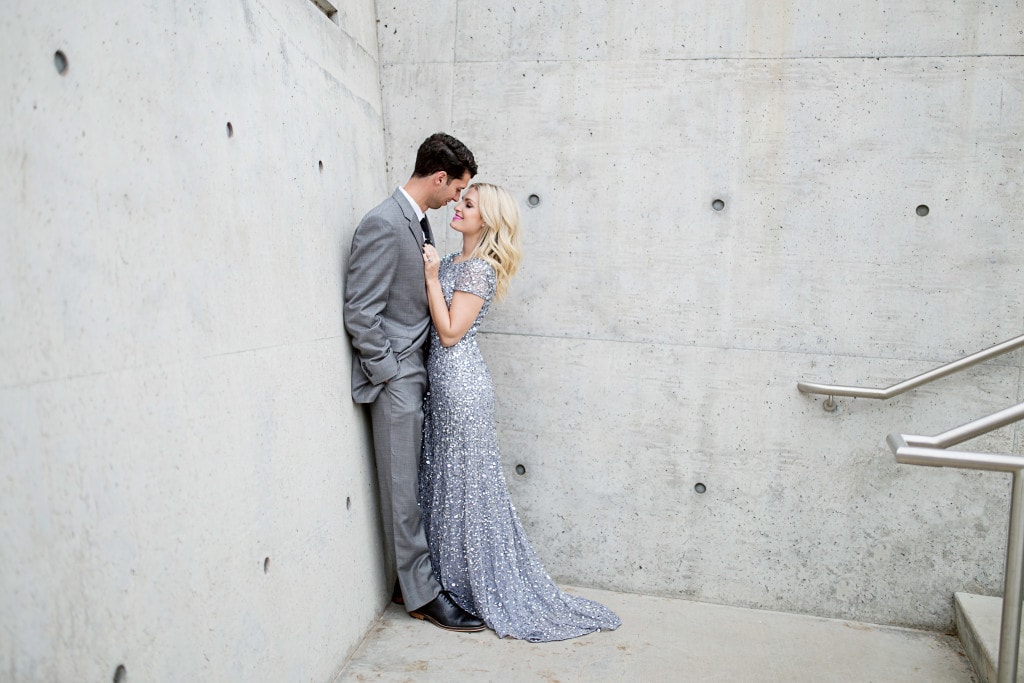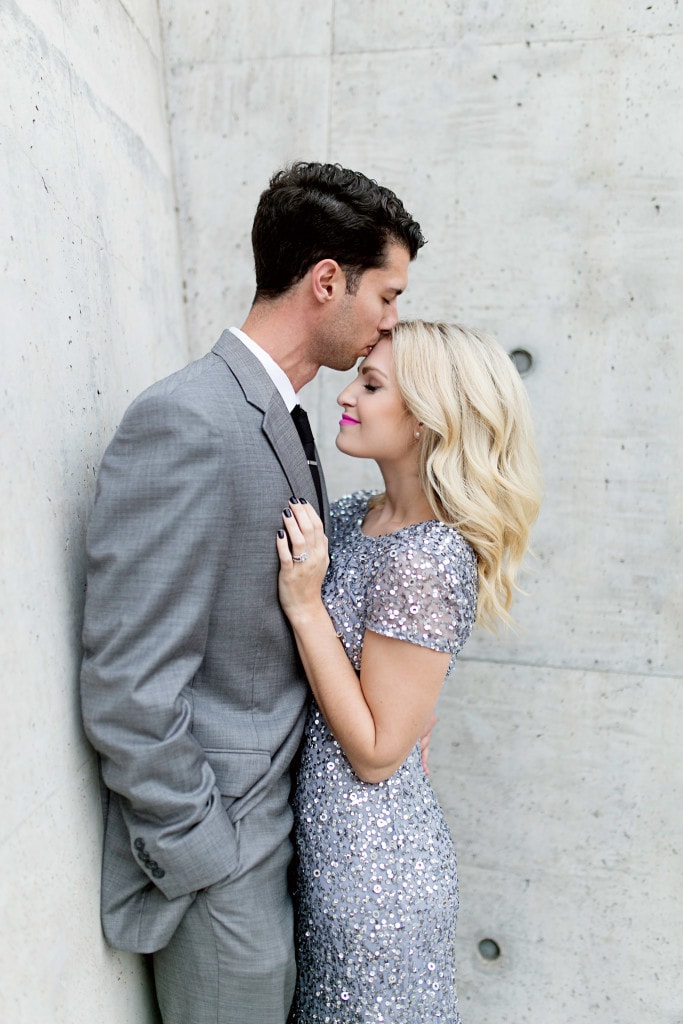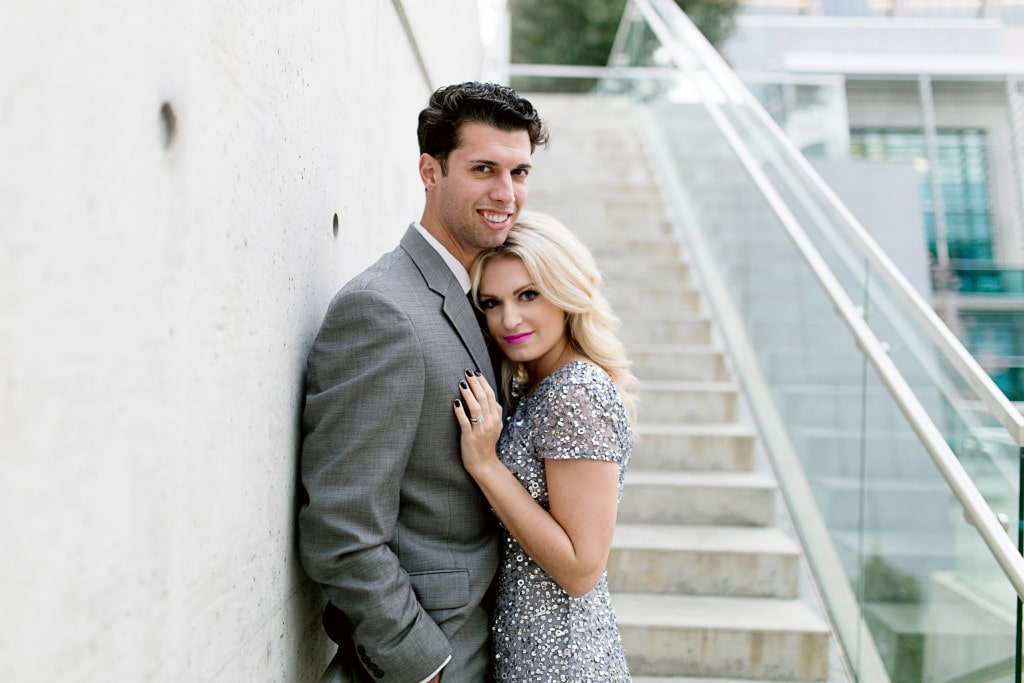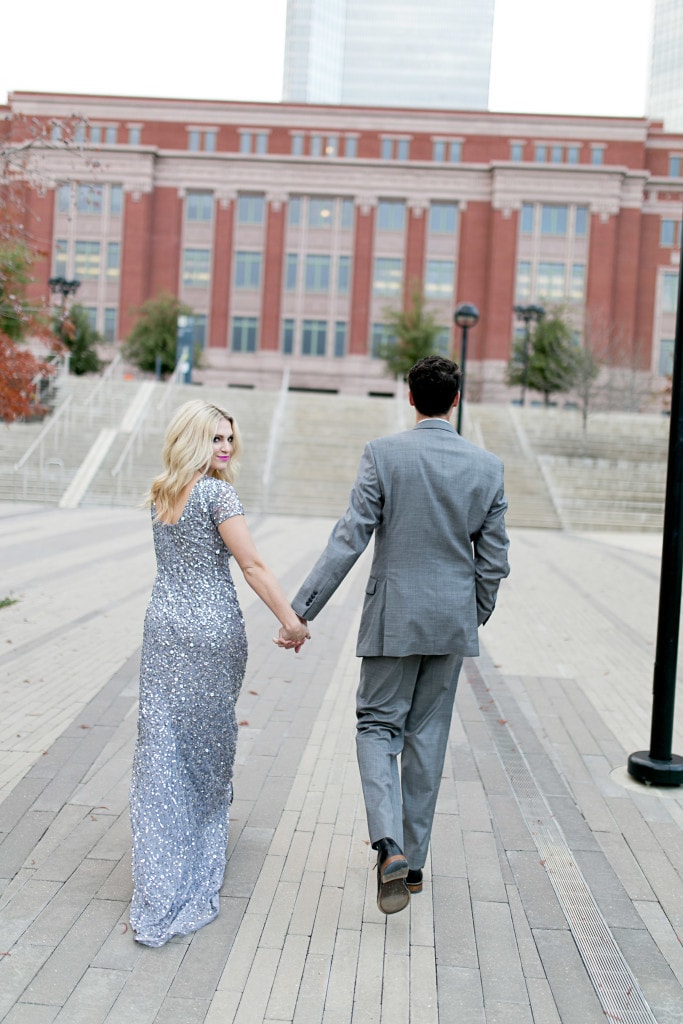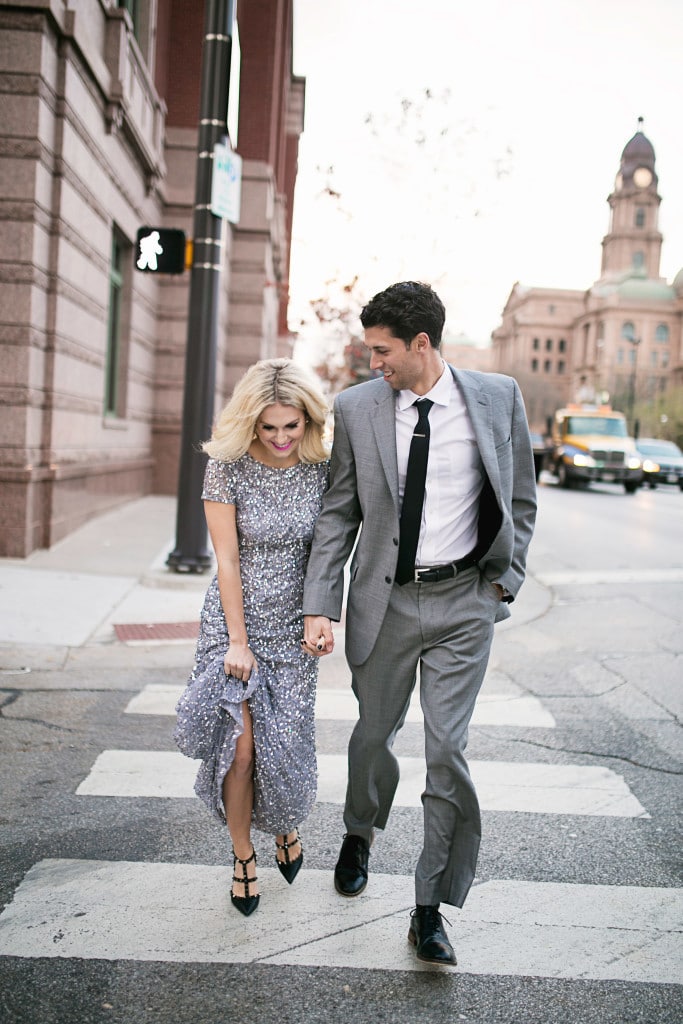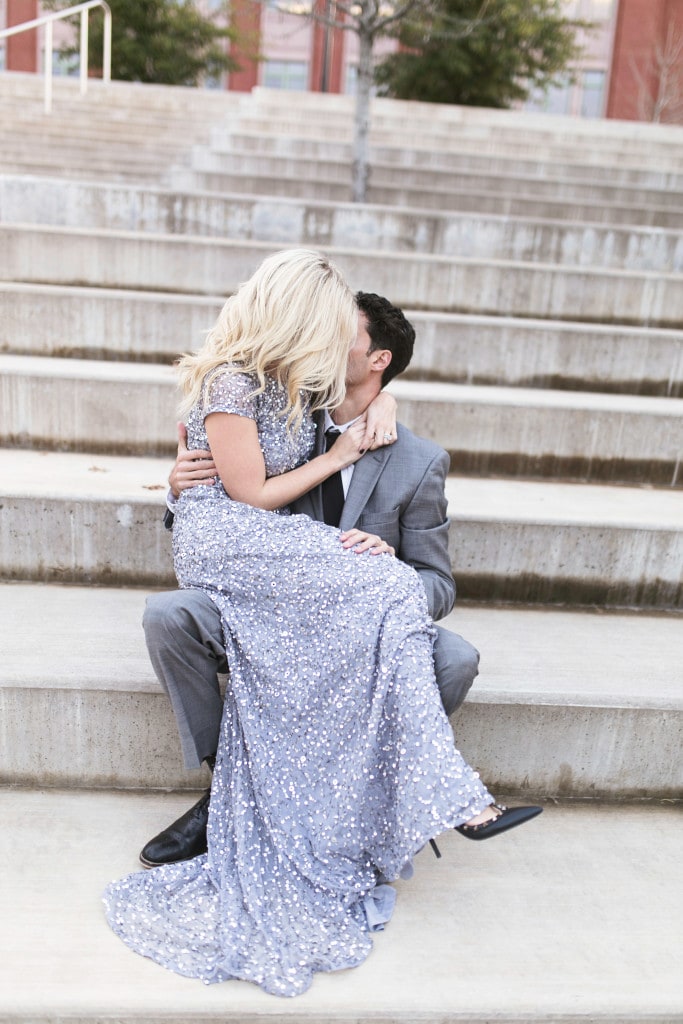 Dress: Nordstrom [true to size!], Similar [Less expensive!] | Heels: Valentino, Similar [Less expensive!] | Lipstick: Neon Azalea
Photography by: Angie Garcia
---
Thank y'all so much for taking the time out of your day to help complete the COF survey yesterday! I got so many wonderful responses and read every single one of them! My editorial calendar is filled with ideas and this helps me SO much for when I work with brands. I'm able to say, "This is what my readers want, so let's find them sales or collaborations that help them."
One thing y'all did say you wanted to know more about was our marriage! I wasn't sure what y'all wanted to know [seriously let me know in the comments] but I thought I'd start with 5 little things about us and our marriage to help you get a better idea. 🙂
1. He's No Instagram Husband
This video floated around the internet the last few weeks and it is hilarious. It's a cheeky play on husbands that take their wives' photos and how they feel about it. Lots of people sent us that video in a lighthearted manner and said, "Oh my gosh! Is this Paul?!"
While completely hilarious, that's not Paul's personality at all. To be honest, he is more supportive of my blog than I even am myself. When we started dating I was in college and interning at a PR firm. My job was working with bloggers and he saw what I did on a pretty regular basis. He kept saying, "Why don't you blog?" He would always tell me that he knew I could do it and it came up in lots of conversations. I have an autoimmune disorder that affects my skin a lot, so he knew I was well versed on products and tips and tricks.
One day I was working at his apartment and he looked at me and told me to go home so I could start a blog. He knew I'd never take the time to do it and he said he wouldn't sit and watch me help fulfill someone else's dreams, when he knew I could fulfill my own and help others.
So, I went home, called my best friend, Kristin, and COF was born. [Kristin and I had talked about blogging for years, but no one ever got us to sit down and do it!]
So does he mind taking my photos? Absolutely not. On our honeymoon he kept joking when people would say, "Isn't your husband annoyed taking an outfit photo?" He'd say, "Wait, why wouldn't I want to take a picture of my beautiful bride?!" [insert me doing the heart eyes and embarrassed monkey emoji]
I'll be walking in dinner and he'll say, "Stop! You look so good, can I take a picture of you?" [And in my head I'm thinking, "Uhhh I'm breaking out, my hair is frizzy and I'm hungry! I'm a hot mess today. Heck no!]
I'm so thankful that God gave me a man who loves my dream and supports me to the fullest extend, because I know this wouldn't be every person's cup of tea. So while that video is hysterical, it isn't his personality.
2. We Don't View Things as Compromising
You do things the way you want to your whole life and then you get married, and you ultimately start to to be more focused on what another person wants, as opposed to your needs. In order to never get resentful longer down the line, we don't necessarily view things as compromising. I want Chick Fil A. He wants Mi Cocina. We compromise on Pizza. A silly example, but with that no one really got what they wanted. Instead, we try to think, "Who does this matter to more?"
I'm not giving advice by any stretch of the imagination [we are newlyweds! So much to learn!!], but this really works for us. He never feels neglected because the home decor has leopard and I never feel annoyed that we go to lots of museums on vacation because he loves them. We just look at each circumstance and say, "Who cares more about this?" So in terms of dinner, it's usually him. I like to cook meals that are his taste, as opposed to mine. He loves sweet potatoes [I don't] but I like to cook with them a lot because it's a little thing that I know he values a lot more than I do. He knows I get so into my shows [obsessed with Hawaii Five 0!] so he always lets me pick something on Netflix.
I never feel like I got the short end of the stick, and neither does he, we just view it like we are spoiling that person with something they care more about. Ultimately, we are obviously compromising, but we just try to view it as giving affection as opposed to settling for what we don't want!
We also love to ask each other little things the other person prefers. Like when we get ready in the morning I always ask him what lipstick I should wear. He loves bright pink or nude [which is probably why I ALWAYS wear it! His opinion matters most, right?! 😉 ]. And he always asks me what cologne he should wear. It seems so silly and cheesy but it also makes it feel like we just started dating, and that gives you the butterflies that makes you want to let them have their Mi Cocina for dinner if they want it. 😉
3. Community Helps Keep Christ at the Center of our Marriage
We are both Christians and come from Christian homes, but entering another person in your relationship with Christ can sometimes be confusing. Do we do quiet time together? How often do we pray together? Do I tell him everything I'm praying for?
The best way we stay on top of these questions and find answers is through community in our church. We did pre-marital counseling which was a wonderful start! Most churches offer a program, and it was a really healthy way to start sharing your personal relationship with Christ with another person. Now that we are married we are part of our church's Foundation Group. We are entered in a community group with a couple that is a leader. Us and 4 other newlywed couples meet weekly to go through curriculum and fellowship. This is a 15-month commitment and something that truly helps us stay open in our relationship with Christ and each other. Issues are brought up that you might forget about, or not know "what is the norm?" Talking it out with other believers as well as a couple you look up to helps us keep Christ at the center besides just church and our daily devotional time. We do bible studies separately with our friends [I have a group of girls I meet with, he does a guy one through our church], but this helps us study the word together!
I knew Paul was the one because he was the first relationship I kept feeling God's love. Each time he surprised me with flowers, took me on a date, etc. I kept feeling God say, "I love you." I wasn't wondering, "Wait, what does that text mean from him?" or "Do you think this is sketchy?" He was honest, open and a complete and total reminder of how much God loved me, by how happy he made me. I think in order to always feel love in our marriage, we have to keep Christ at the center. Being human, we naturally wouldn't do that. Community is such a gift that keeps it all in perspective.
4. Quality Time vs. Productivity
This is something I struggle with so much!! So I will not lie and say I've got it together. Every weekend I try to come up with a different way to balance it all. We bought an older home, so there is always a to do list! I think just being a home owner in general, you know there is always a hundred things you could be working on, as well as "life tasks."
The weekends can be bittersweet because you know you have to get a lot done [fixing a leaky sink, running errands, baby showers, volunteering, church activities, birthday dinners] but a huge part of being a newlywed has meant I just want to hang out with my husband all day at home.
Friday nights we are both exhausted from work, so we typically cook dinner at home and get to bed early. I like to wake up early on Saturday morning and let Paul sleep in. I'll get a spin class in, do a few loads of laundry and try to finish my to do list before 10. That way when he wakes up we can spend quality time together and not feel rushed throughout the day. But I also don't feel miserable come Sunday evening because I know I got nothing accomplished!
At the end of the day, I will always have a to do list. I can't answer every e-mail. I can't respond to every text message. And I can't commit to everything I want to. Paul comes first, and so if something is interfering with that [me being productive] I just have to not do it.
In premarital counseling we were told, "You'll spend your whole life making strangers and acquaintances happy thinking your spouse will understand. You'll stay later at work doing something that isn't mandatory, you'll sign up for something that doesn't completely matter and you'll go to every dinner you're invited to. You'll do this because your spouse is always there and "will understand." But you don't want to look back and think, "I neglected my spouse because they support me the most" at the expense of pleasing others, including yourself."
This always keeps it in perspective and is a good reminder of when to say no to something or when to just quit trying to be productive.
5. I Wish I Would Have Seen Him Before our Wedding
I know, I know! It's taboo. You wouldn't have gotten "the shot." But we got married in a formal church and so our photographers weren't even allowed on the first floor of the sanctuary to photograph. They were in the balcony. The irony of it all. I also thought, "the first look" would outweigh waiting to see him all day. I was so nervous walking down the aisle I just wanted everyone to close their eyes so I could run up and hold his hand. You are with him the whole reception, but you're talking to so many people you almost feel like you haven't seen him in a week! haha! Someone told us to step outside for ten minutes during the reception and just soak it all in. But of course, that didn't happen. So I really wish we could have done that before the ceremony. The fact of the matter is, your wedding photos are so unbelievably important, but your relationship isn't a Pinterest photo. If you think you'll be a happier and calmer bride seeing him before, do it girlfriend! If you think you'll be happier in your heart knowing you waited to see him, stay traditional! Don't follow others' advice [including mine!!] just follow what will make you happy. Your wedding day is a memory of love, it's not a memory of photographs.
What is something you learn from your marriage or relationship?!