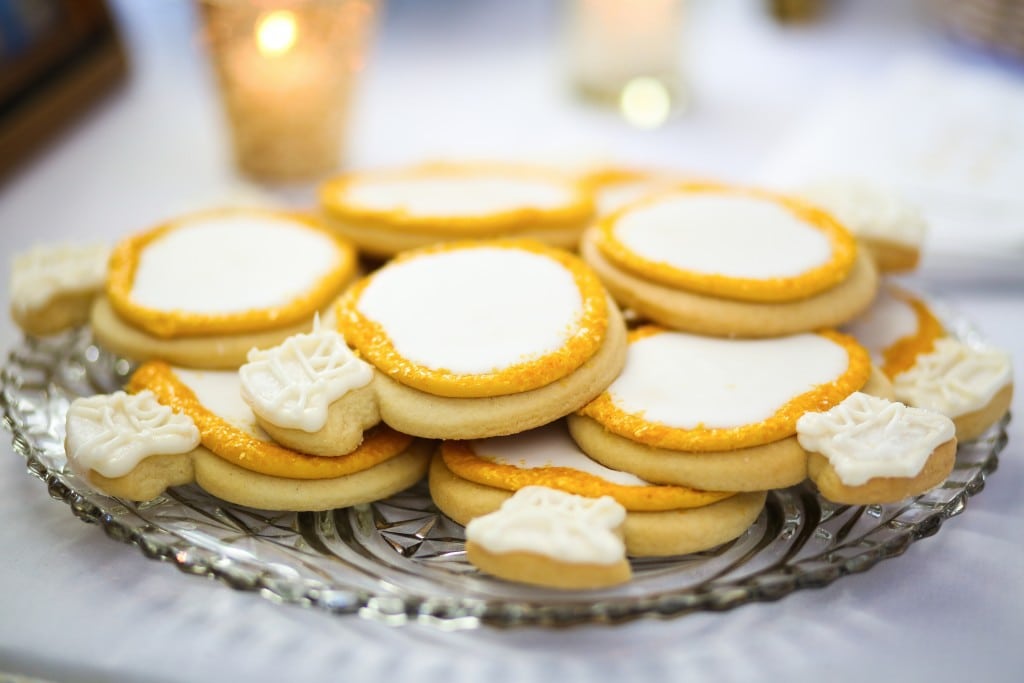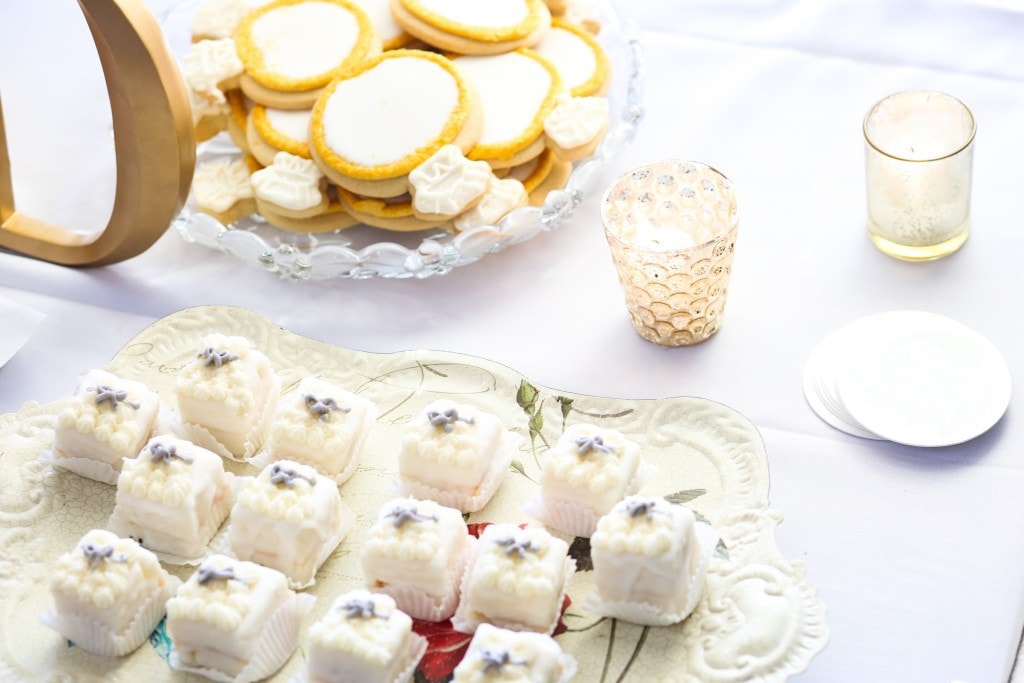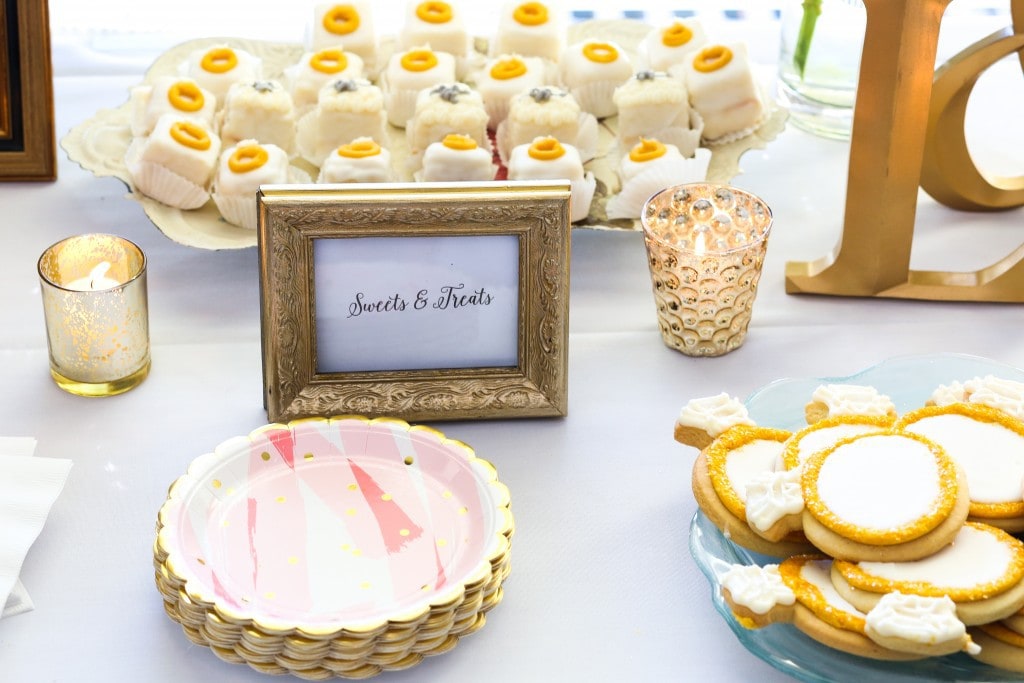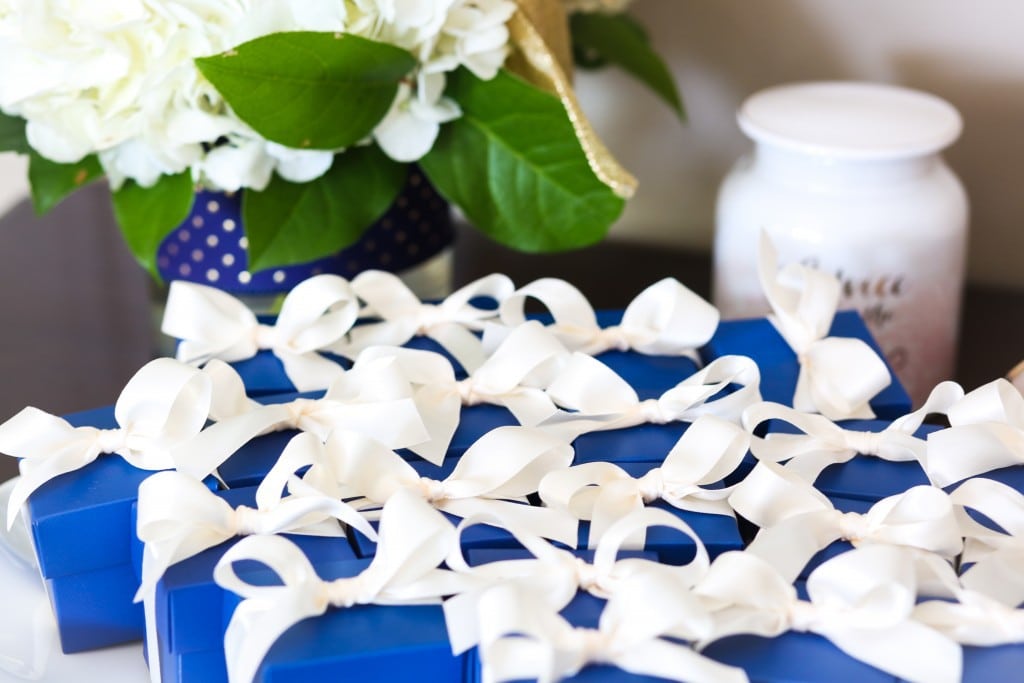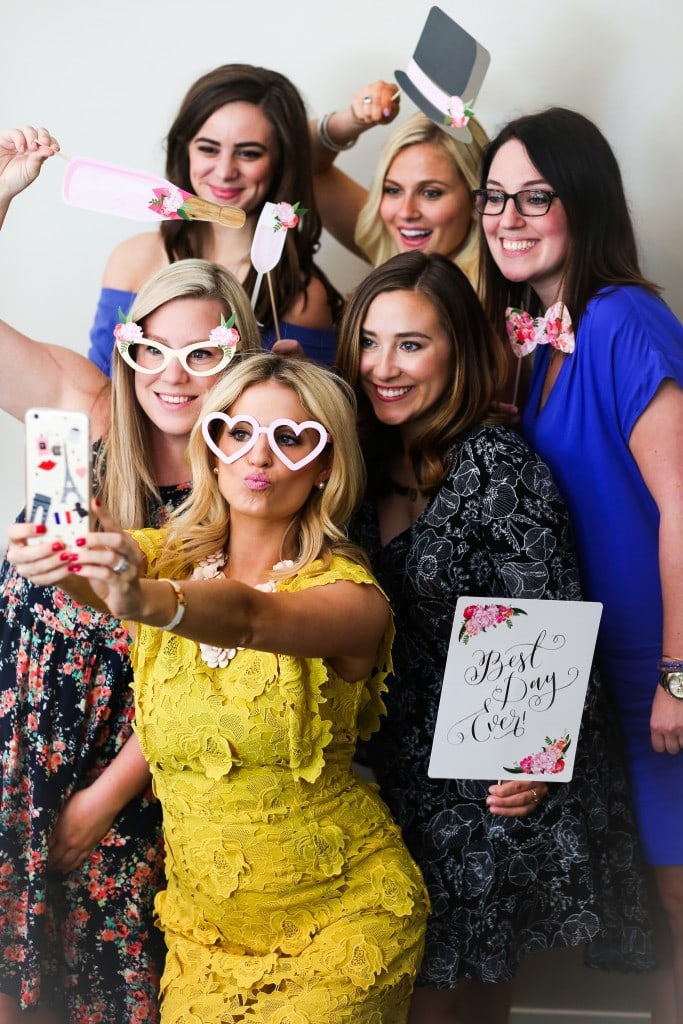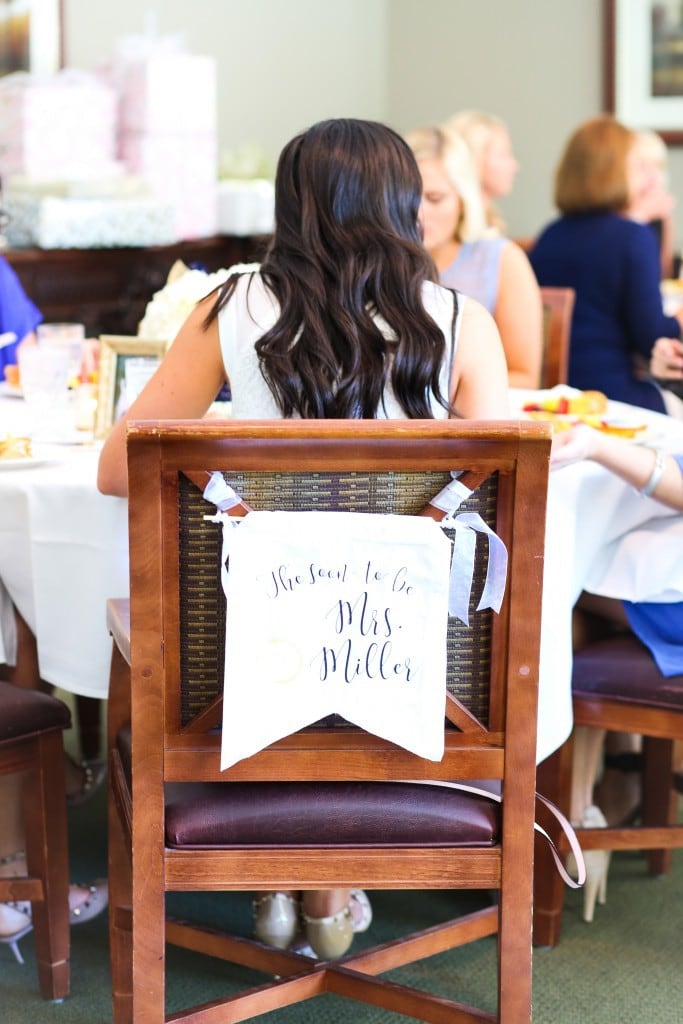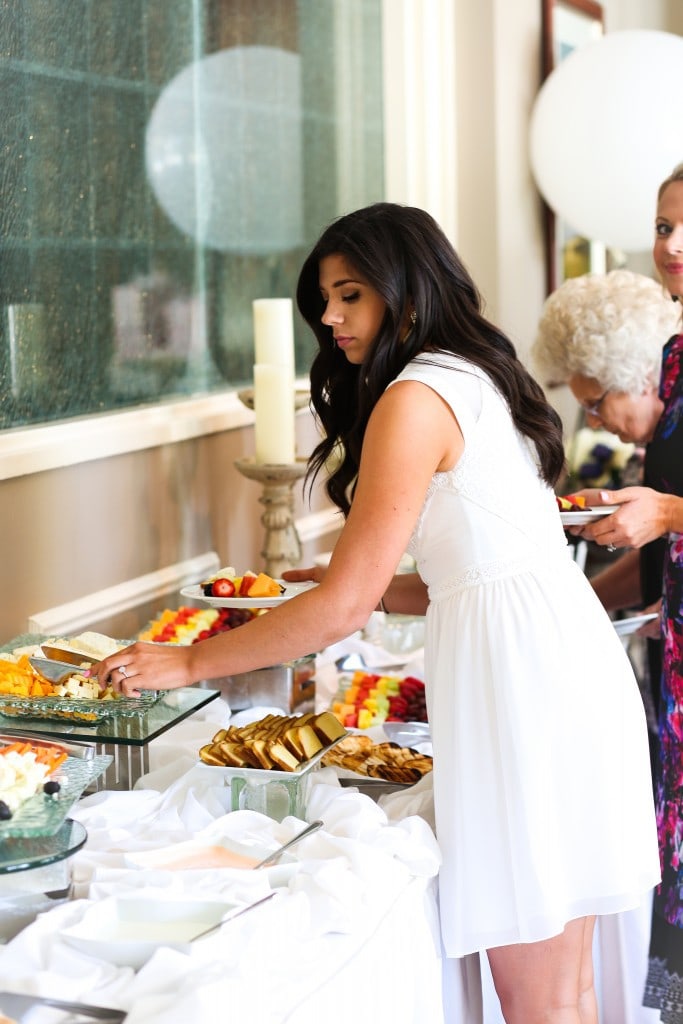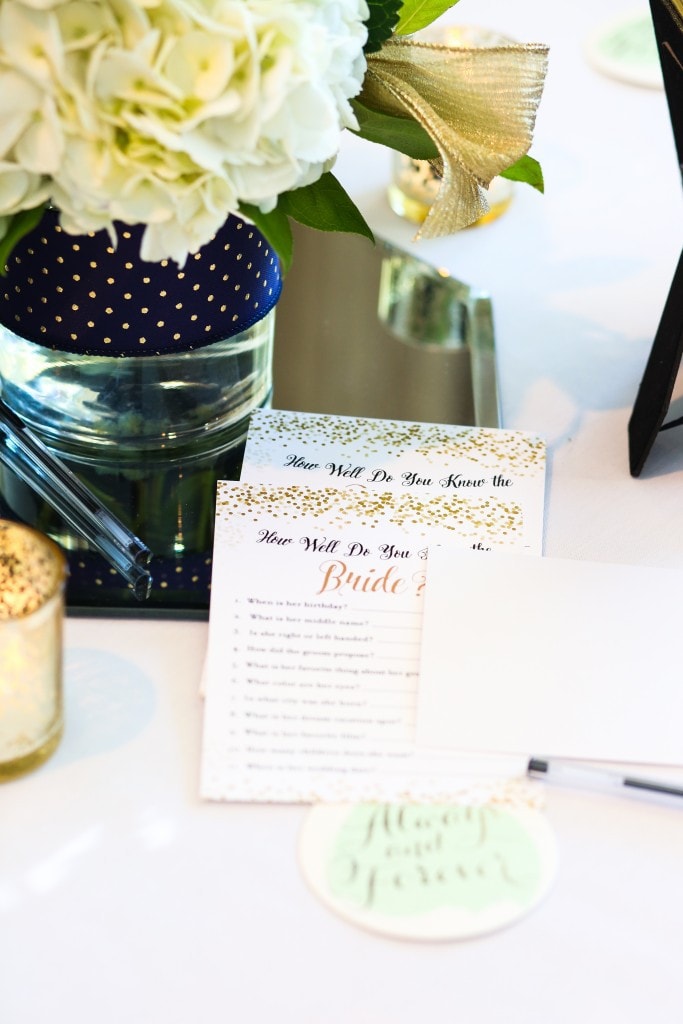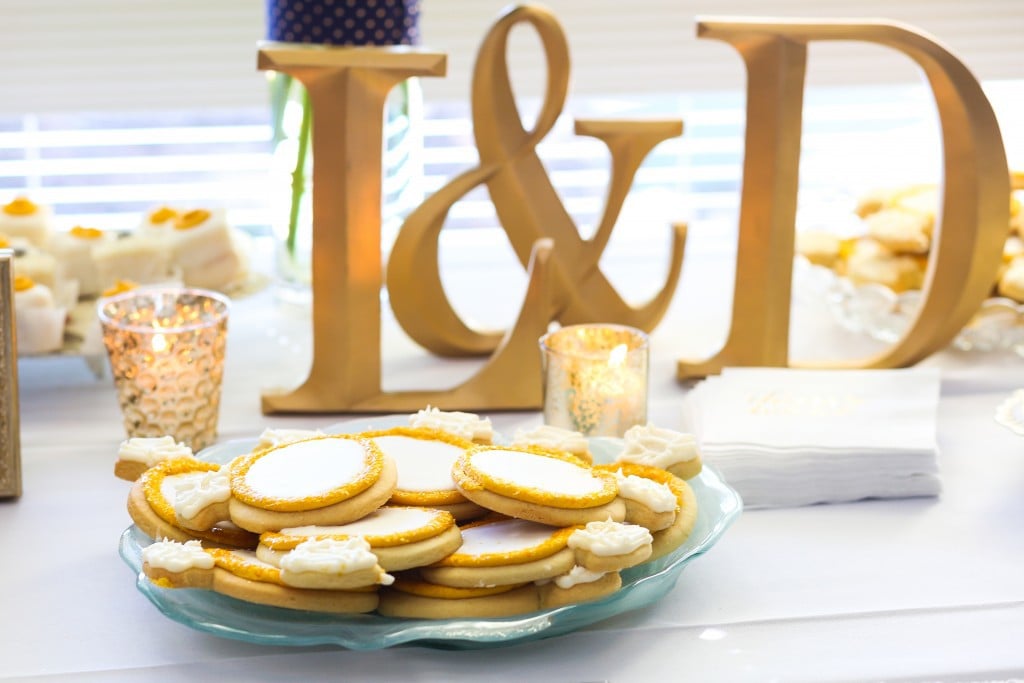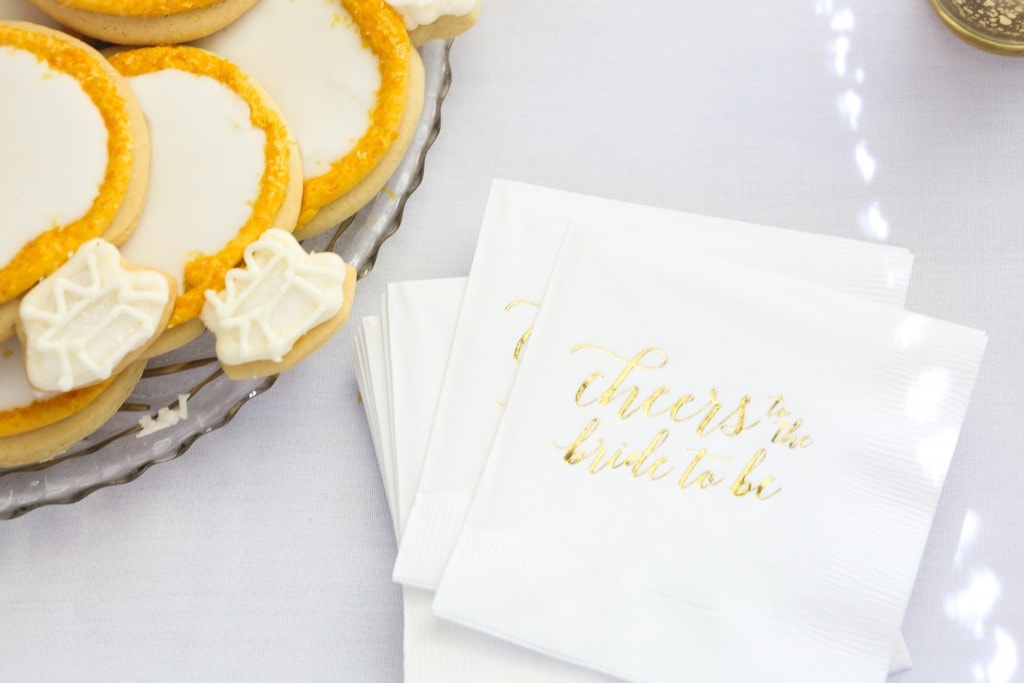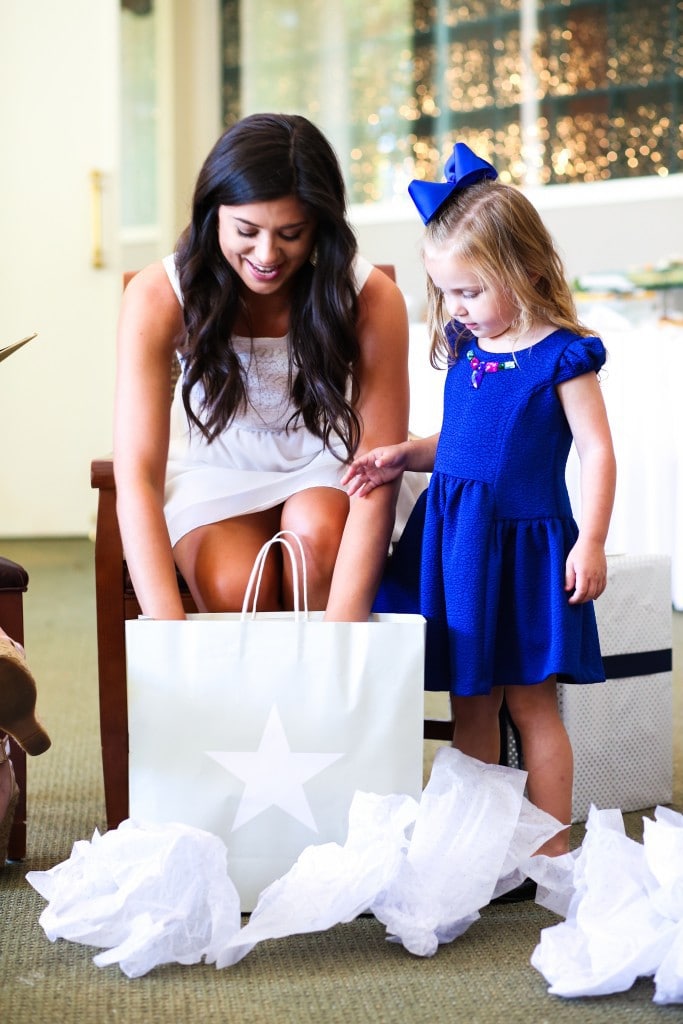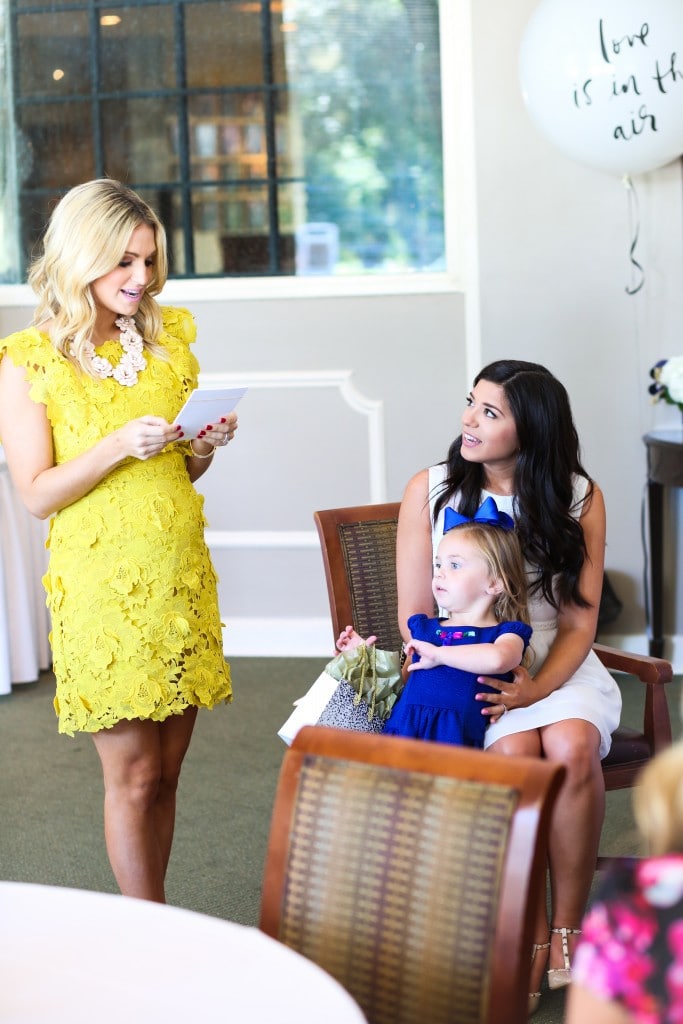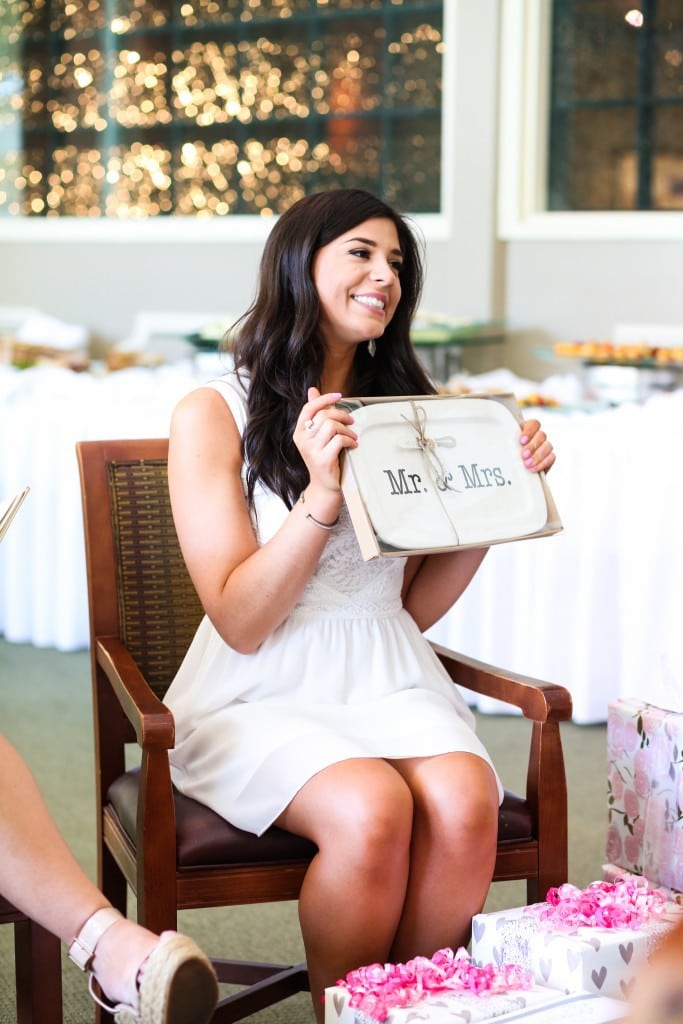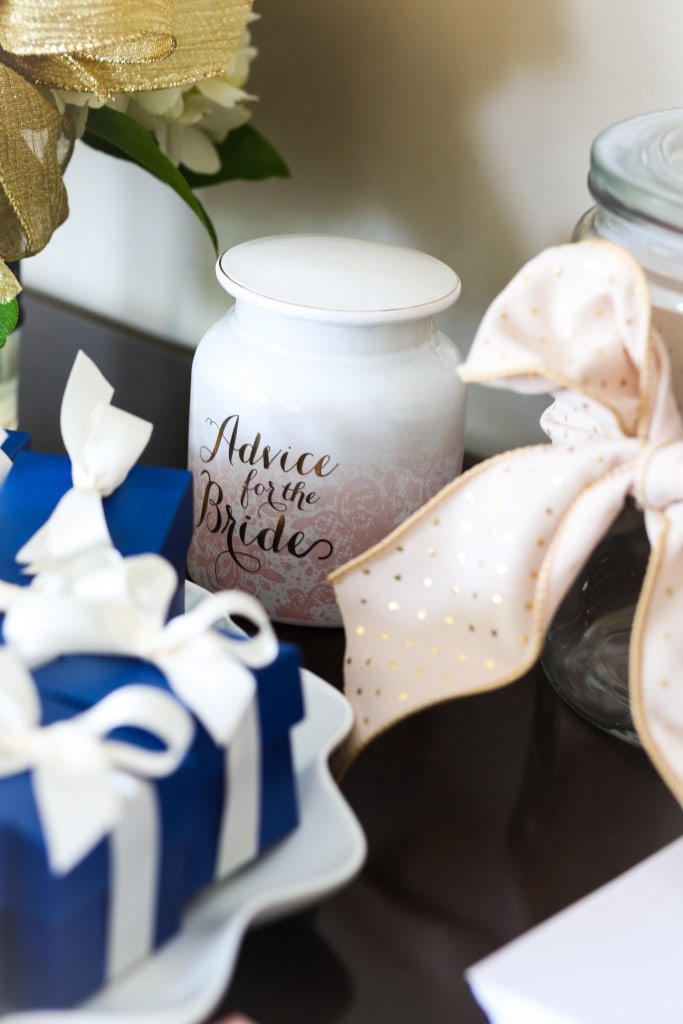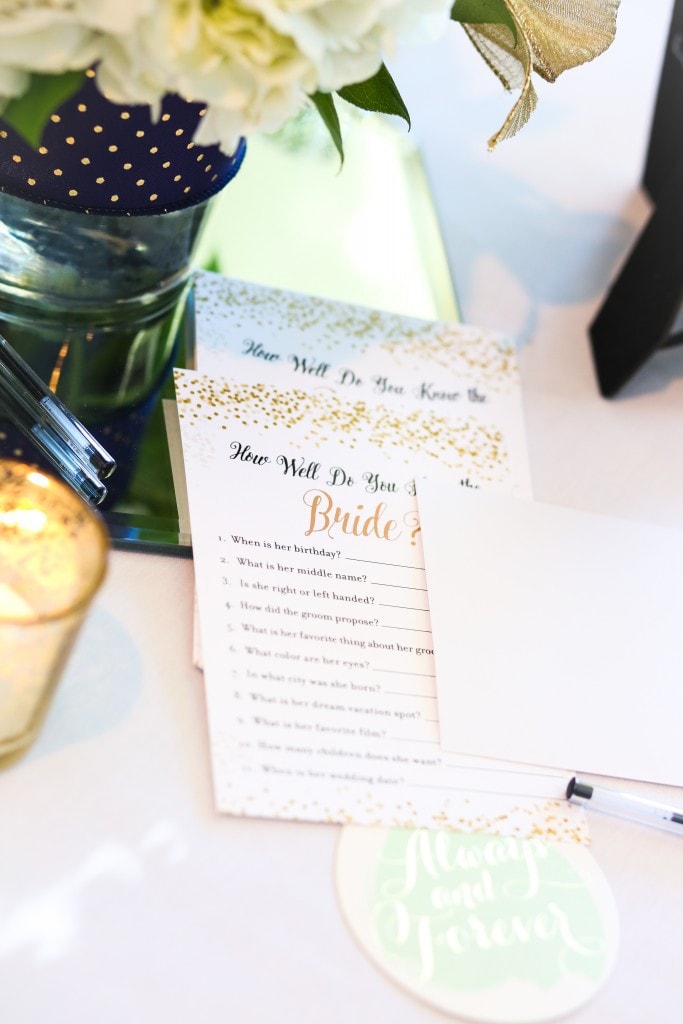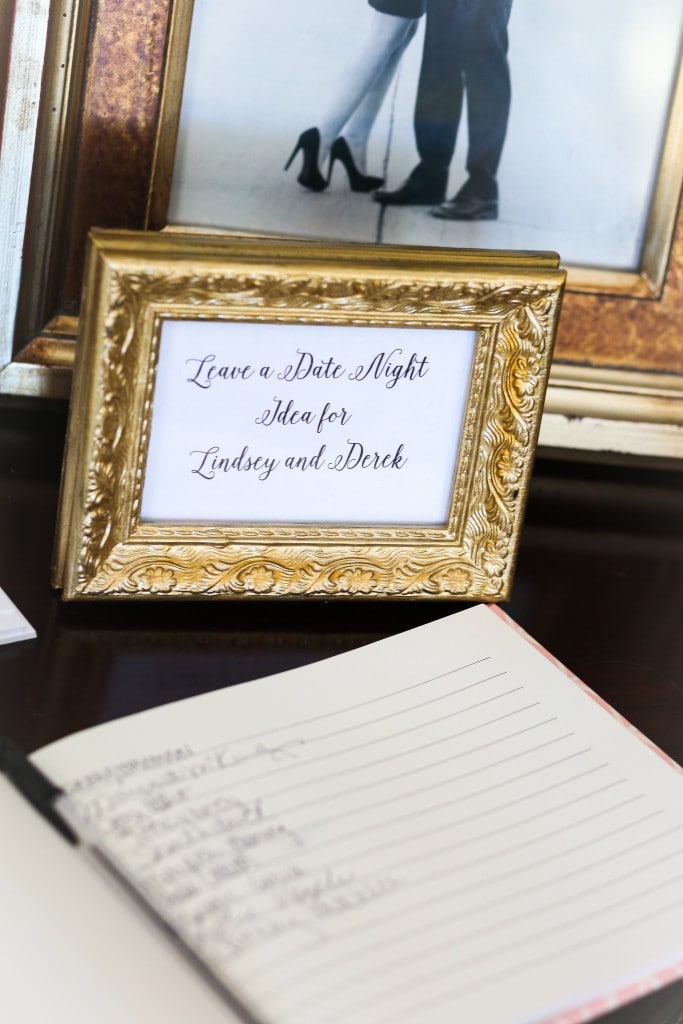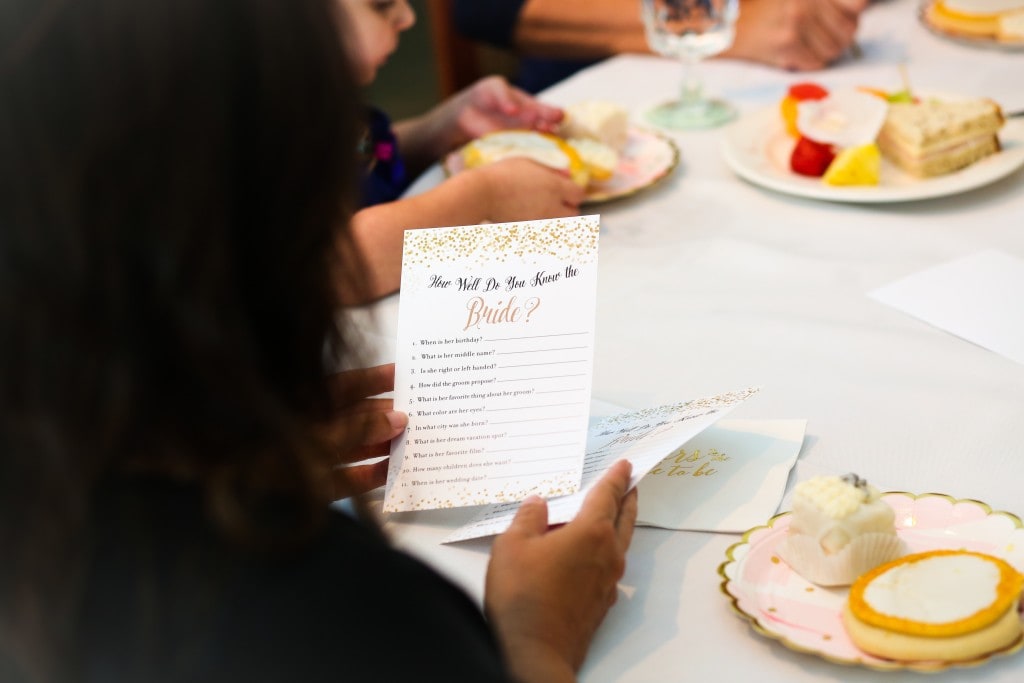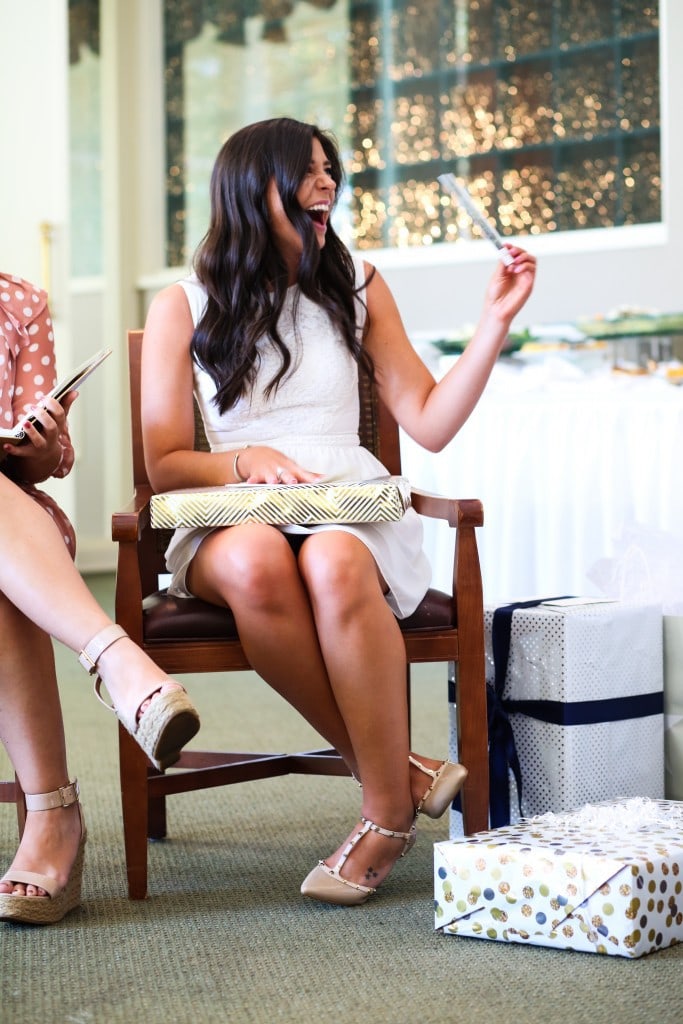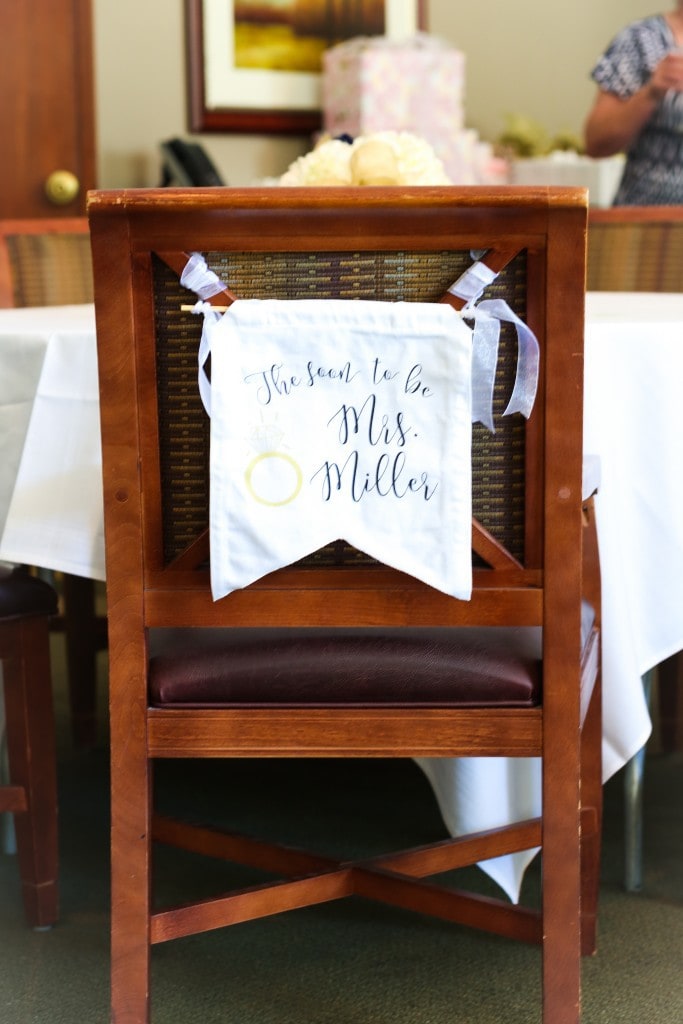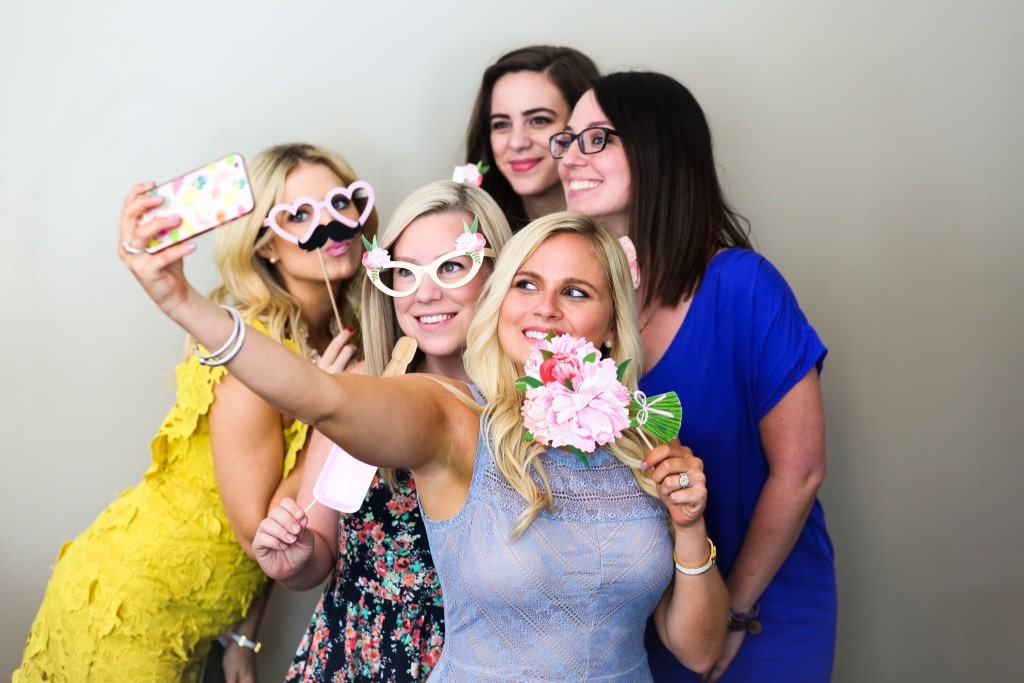 ---
I told y'all it is wedding season in Texas! It's almost as if every night I'm squeezing into another dress in my closet asking Paul if he thinks it will fit in 2 weeks! I mean this girl is not about to buy pregnancy black tie attire. Too expensive! haha. One of my best friends, Lindsey, is getting married in a few weeks and I helped throw her bridal shower. It was so much fun to do because Lindsey is seriously such a loyal friend. She was president of our sorority back in the day and we have so many memories from recruitment to late-nights studying. But what I loved most about throwing her bridal shower is how excited she is to get married. Lindsey is seriously giddy over her fiancé and ALWAYS has been. We worked out together every day in college and I honestly should have been burning double the calories because for all the hours we ran on the treadmill she would talk the entire time about this guy named Derek and I would just nod while I ran. It is such a good feeling knowing your friend is marrying a guy that not only is she head-over-heels for but he absolutely adores her.
Because our home is smaller it's really hard to host a shower and her family members actually just moved here a few weeks ago and so we didn't want them to have to host while they were still unpacking. We chose to do it at a country club in Fort Worth which made the food preparation so easy. However, it doesn't always have a "homey" aesthetic when you are in a blank room and aren't sure how to decorate. I'm always convinced a decorated home is the best-kept shower secret because if all else fails, the environment will still be beautiful. To combat that, I tried to go for some more custom accents like a chair sign, so the room didn't feel cold.
These few things I picked up were a life saver and made the room feel much more comfortable. We went with hydrangea arrangements because they are so full and can take up a lot of space if you are on a tighter budget for a shower. P.S. if you haven't seen I share in this post my top tips for throwing a bridal shower!
Cookies & Petit Fours: McKinely's Bakery
Napkins: Etsy
Chair Sign: Etsy
Bridal Game: Etsy
Photo Booth Props, Coasters & Advice for Bride Jar: Homegoods
Balloons: Kate Spade
Gold Letters: Michael's
Plate's: Swoozie's
Votives: From my Wedding
Photography: Hailey Hallum
My dress: Old, Similar Version
Bride's Dress: Sold Out Here, Similar
Funniest story, but I ended up chipping my tooth at the shower. That's never happened before. I mean I've never even had a cavity so I was eating a sandwich and looked at my friend Maggie and said, "Um did I just chip my tooth?" So of course I'm leaning over the table while everyone looks inside my mouth. So ladylike, Kate Middleton would have approved. It was a small chip but I called my mom because she was with Paul and I wasn't sure if our dentist was open. She was with all her girlfriends at the TCU game and they were laughing because apparently it's super common to chip your teeth during pregnancy. They were all yelling through the phone, "I chipped mine pregnant with my son! Etc. Etc." Thankfully, my dentist said it wasn't bad at all and that this happens when you're pregnant because the baby is taking so much from you and nothing was wrong. [My OB said it was totally fine and my calcium intake is plenty as well!] But a mortifying bridal shower moment to say the least! At least Lindsey won't forget it?
I hope you enjoy these photos and if anything be sure to make a stop at the bakery I listed above whenever you come to Dallas/Fort Worth. Get the Sandra's Chocolate Chip Pecan Cookie. Get a dozen, honestly. I don't normally get excited over chocolate chip cookies but every day I pass I have to say, "Jesus take the wheel" so I don't pull in and eat my weight in them. They are life changing!