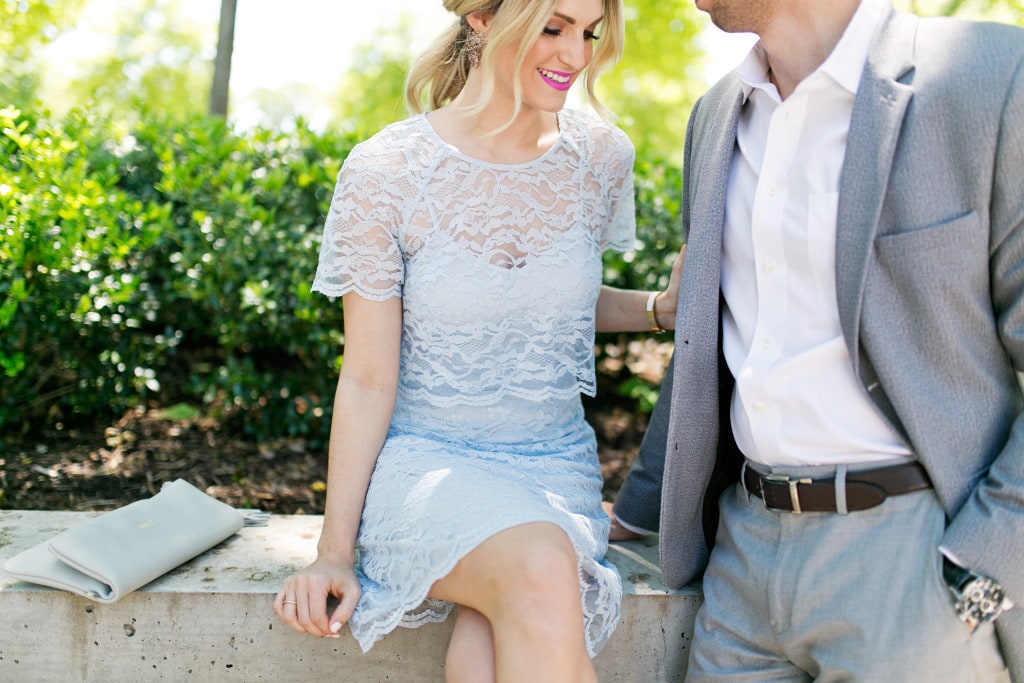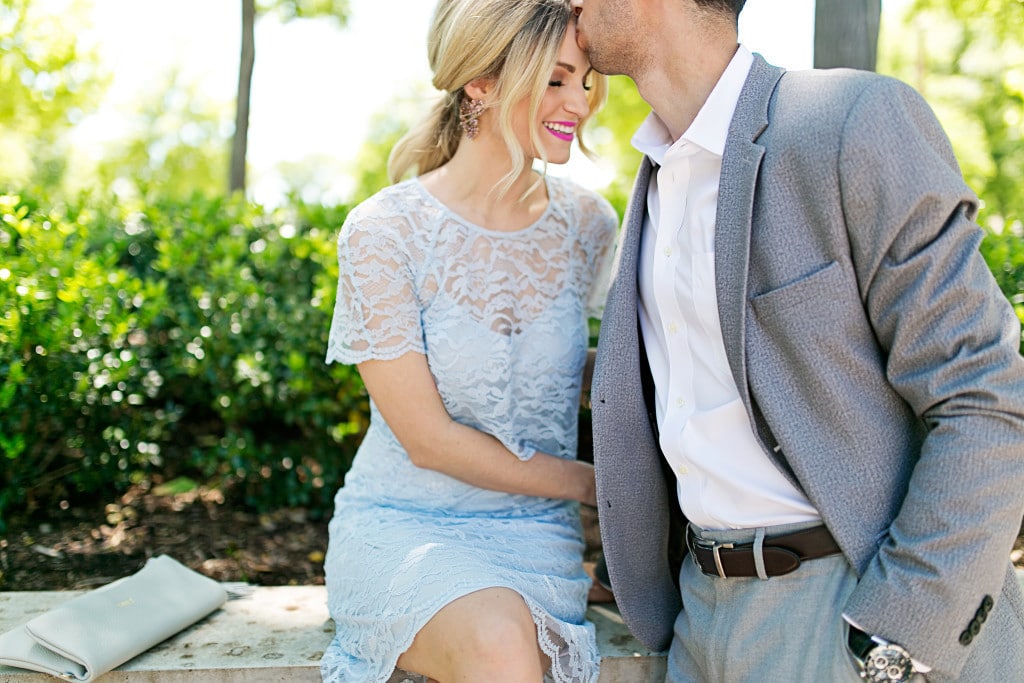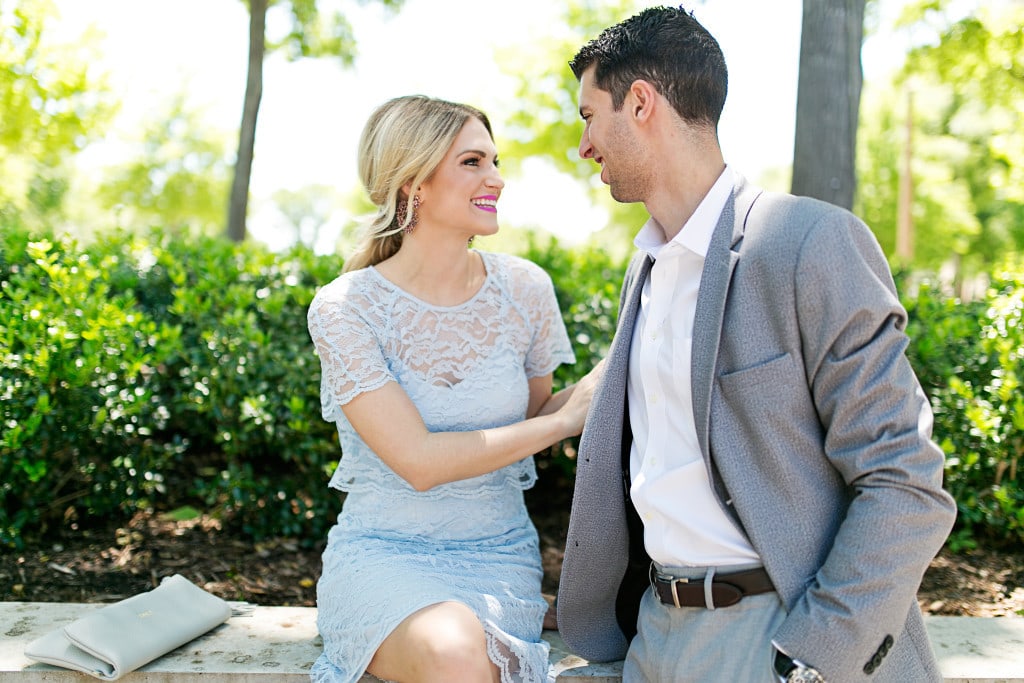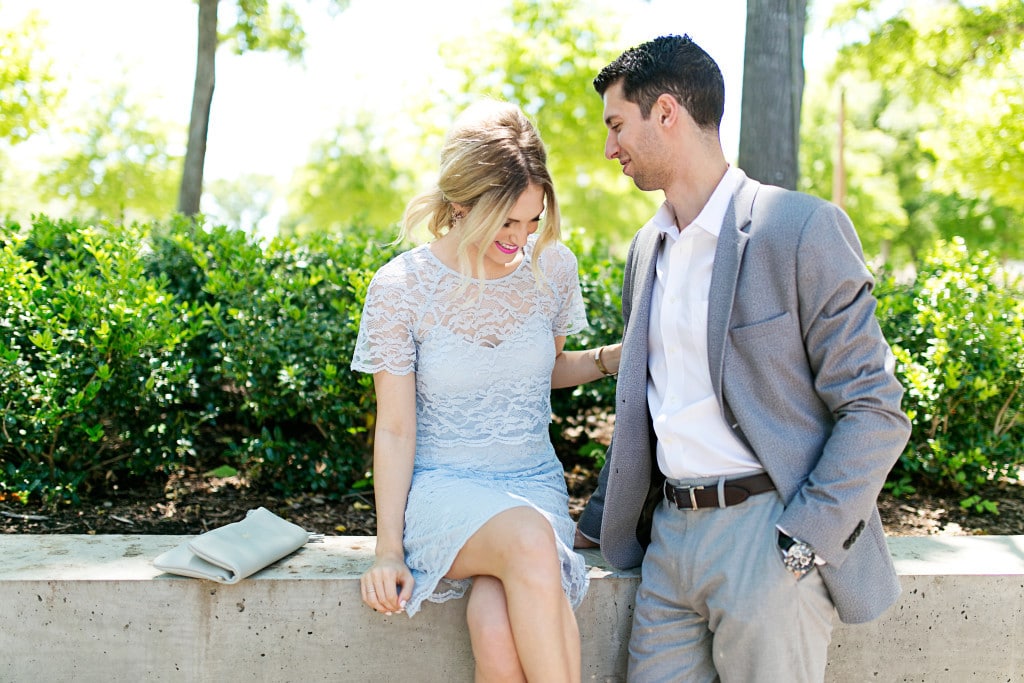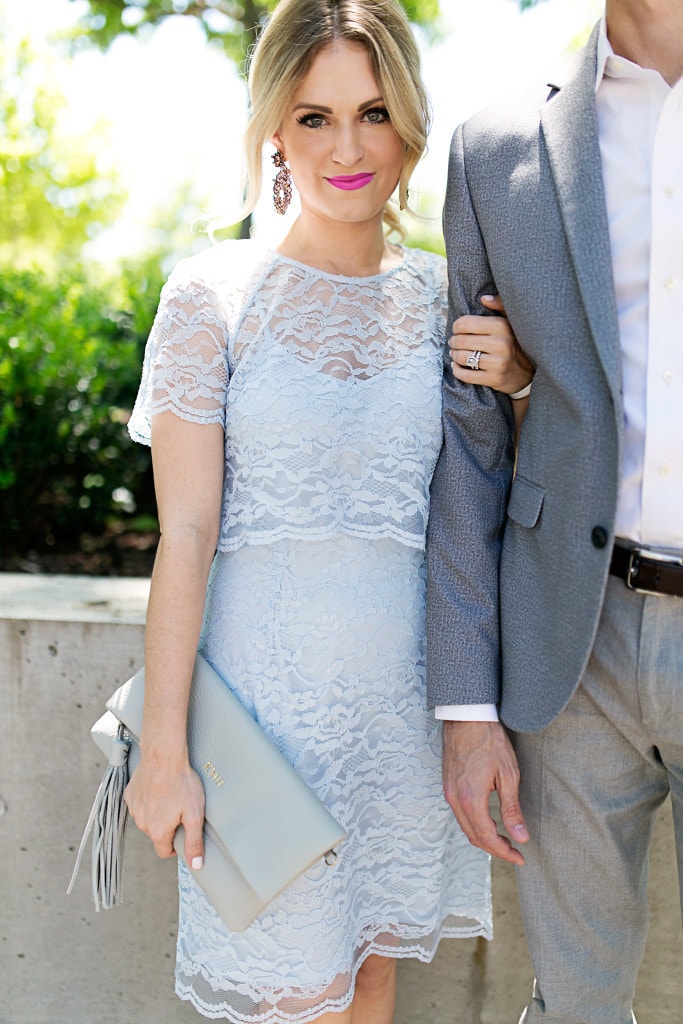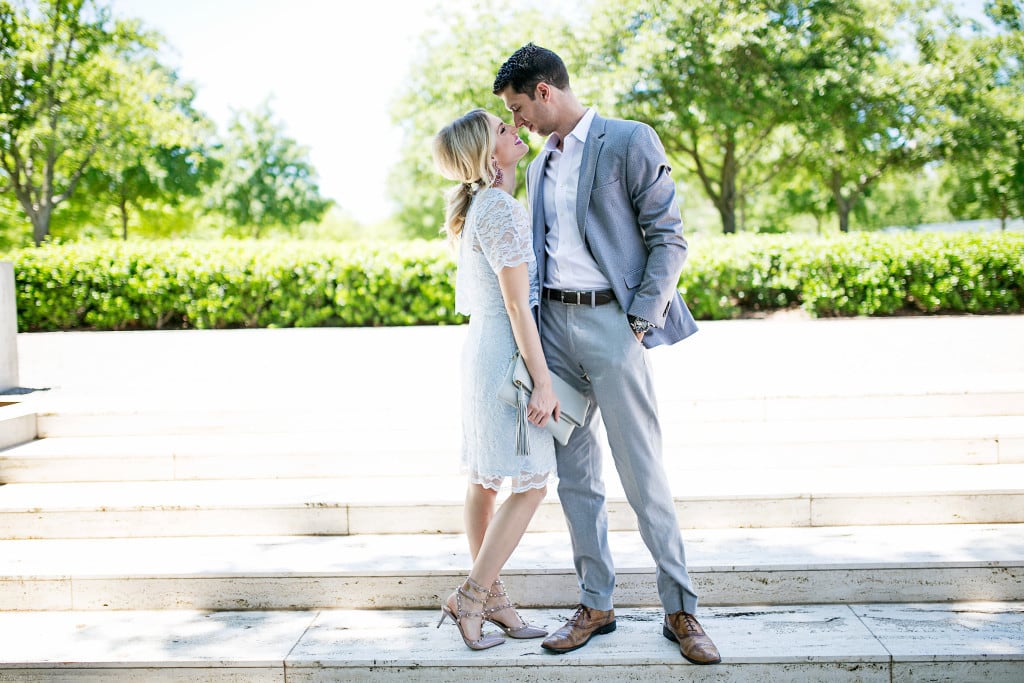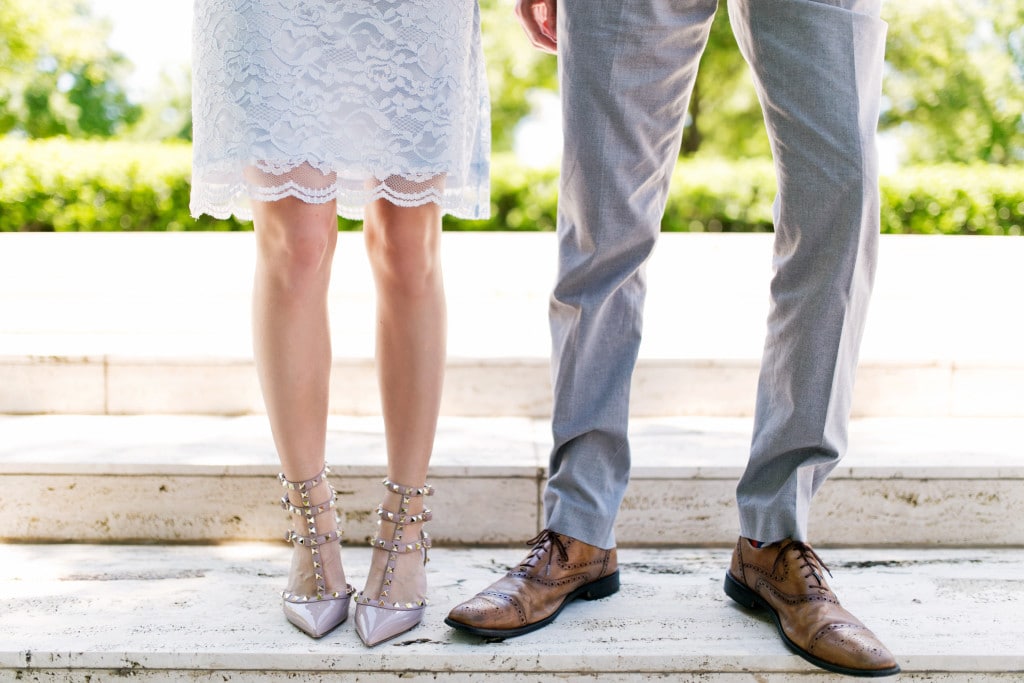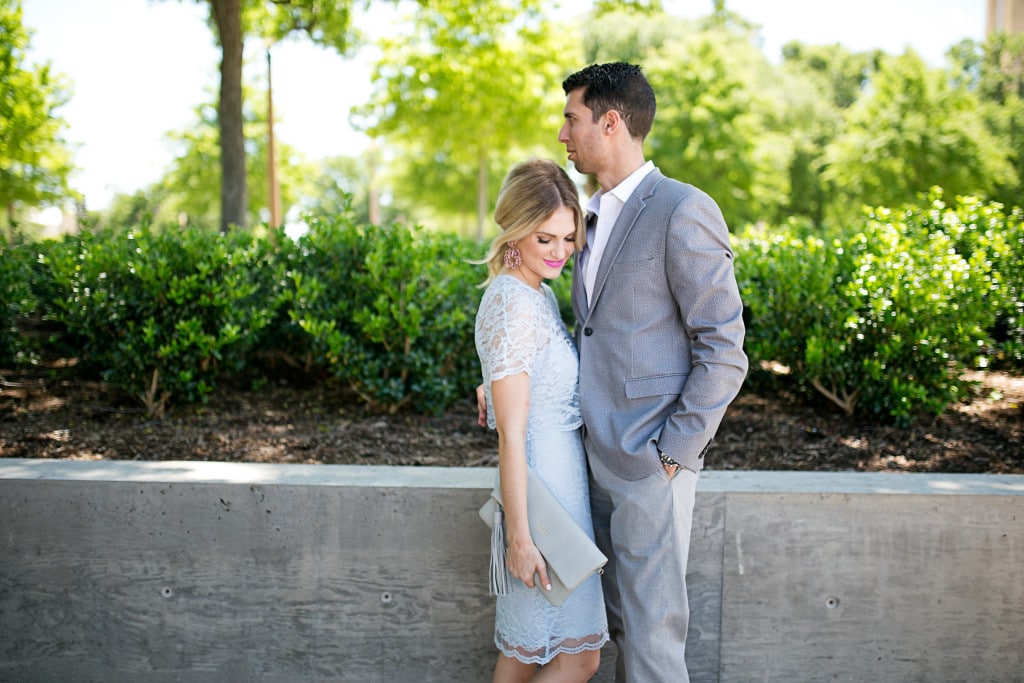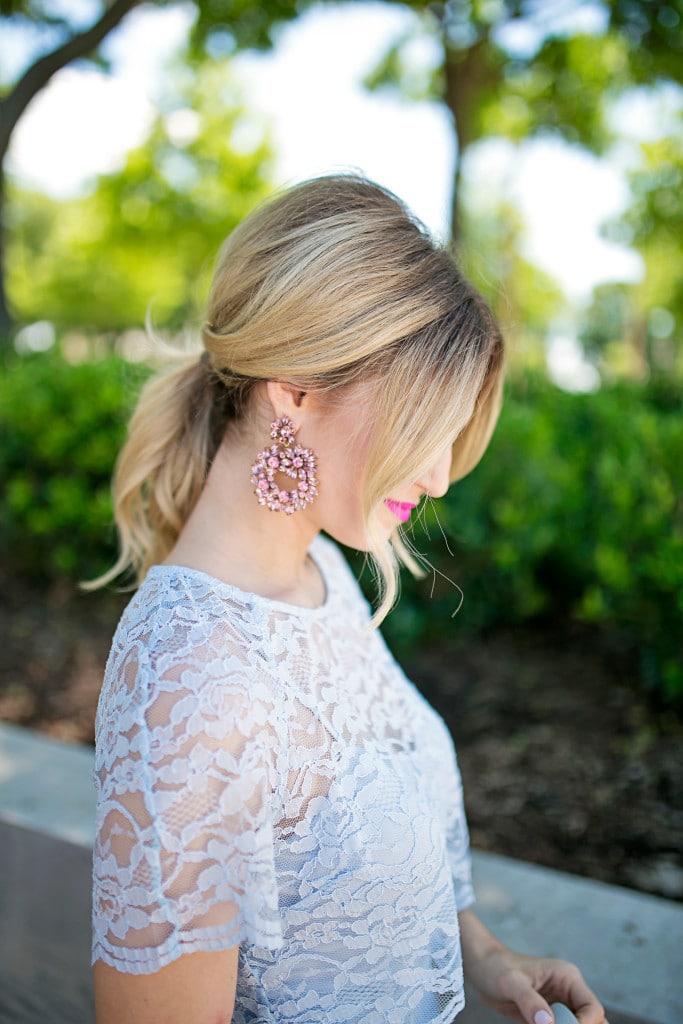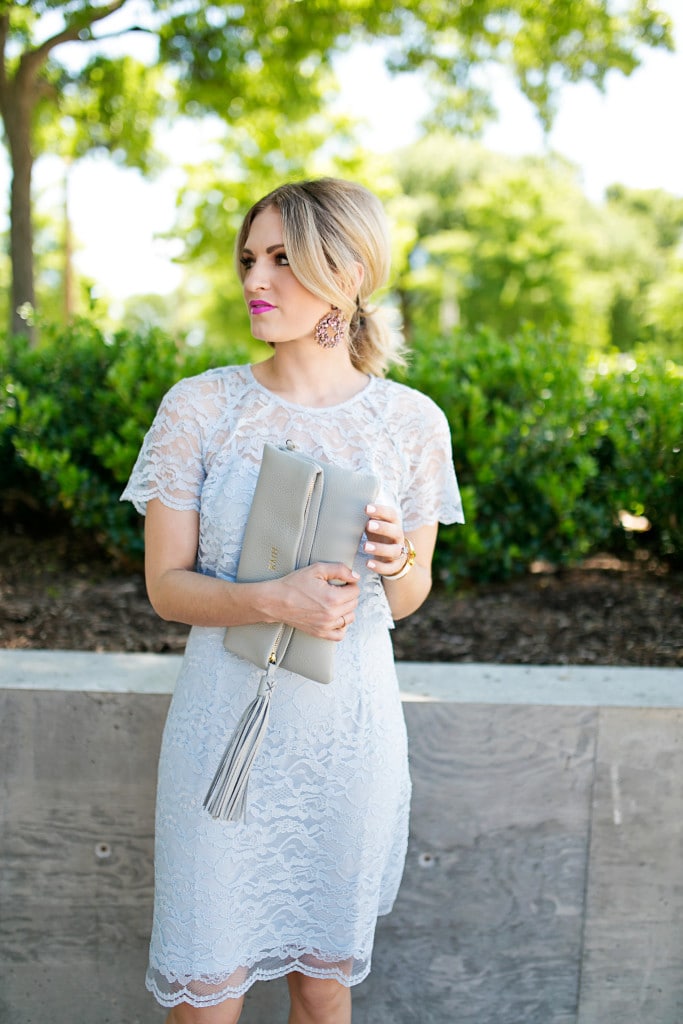 Dress: ModCloth [c/o] | Clutch: Gigi New York [c/o] | Lipstick: Sorbet | Earrings: J.Crew | Shoes: Valentino, Similar
Photography by: Angie Garcia
---
We watch our girlfriends get engaged all holiday season and once April showers start to slow down, wedding season is upon us! While planning our wedding my biggest goal with bridesmaids dresses was getting them something they could wear again and again. While our wedding was black tie, I went with a bridesmaids dress that I knew they could alter and wear to any event in the future. The dresses were similar to this. And then I let them wear sandals as they walked down the aisle! I wasn't about to have my girls in pain! No one saw, no harm done! 😉
But as Paul and I prepare for a wedding-filled 2016 [we have one 5 weekends in a row this fall!] I've been on the hunt for versatile dresses. I need looks that can fit anything from a beach wedding to Southern-styled vows. Because while paying for destination weddings and showers, I'm not wanting to go overboard!
Since I was 16 I have had this vision of a blue lace dress I could wear to weddings and feel comfortable while wearing it. I remember going to a friend's sister's wedding at that age and dragging my mom to our local mall in hopes I could find something with my babysitter's budget. And as I'm sure most of you could guess, we turned up empty handed and I wore some LBD I'd worn to a dance banquet.
That dress has been stuck in my mind for years and I finally found it. I was shopping on ModCloth in their new Wedding Collection and was so excited. But, I will be honest, I paused for a brief moment. Fitted. Lace. Chic. You know what automatically goes through Katey's mind?! "You probably don't want to eat wedding cake."
I mean haven't we all tried those dresses on that are so structured and fitted you don't even feel like yourself?! I asked to make sure the dress wasn't uncomfortable and it fits true to size! It came in last week and I'm so pleased to report back that not only is it true to size, it's incredibly forgiving when you try it on!
The new ModCloth Wedding Collection has everything from bridal to wedding guest, and I love how they have it formatted! I get questions all the time regarding appropriate attire for bridesmaids, brides and wedding gifts. You can just click on the specific occasion you're looking for and see numerous options. This dress falls under a bridesmaids dress and I think it would be so pretty for an outdoor wedding! I'm already on the hunt for a dress to wear in our anniversary photos and this is the frontrunner! I didn't have a white wedding dress so I have to make it up somehow!
Originally we had planned for an outdoor wedding at a mansion and I wanted this blue color to be our wedding color with ginger jar centerpieces and hydrangeas overflowing. So not only have I been envisioning this dress since I was 16, but I'm hoping one of you ladies envisions this for your wedding too! 😉 #wecanbetwins
However, I thought this dress worked perfectly for spring weddings as a guest we have coming up! I think that shows true versatility with a bridesmaids dress. If you can envision attending another event in this dress, you really aren't suffering in 27 Dresses fashion.
Let me know if you try shopping the ModCloth Wedding Collection and let me know how you like it!

In collaboration with ModCloth. All opinions are my own. Thank you for supporting the brands that allow COF to operate full time.