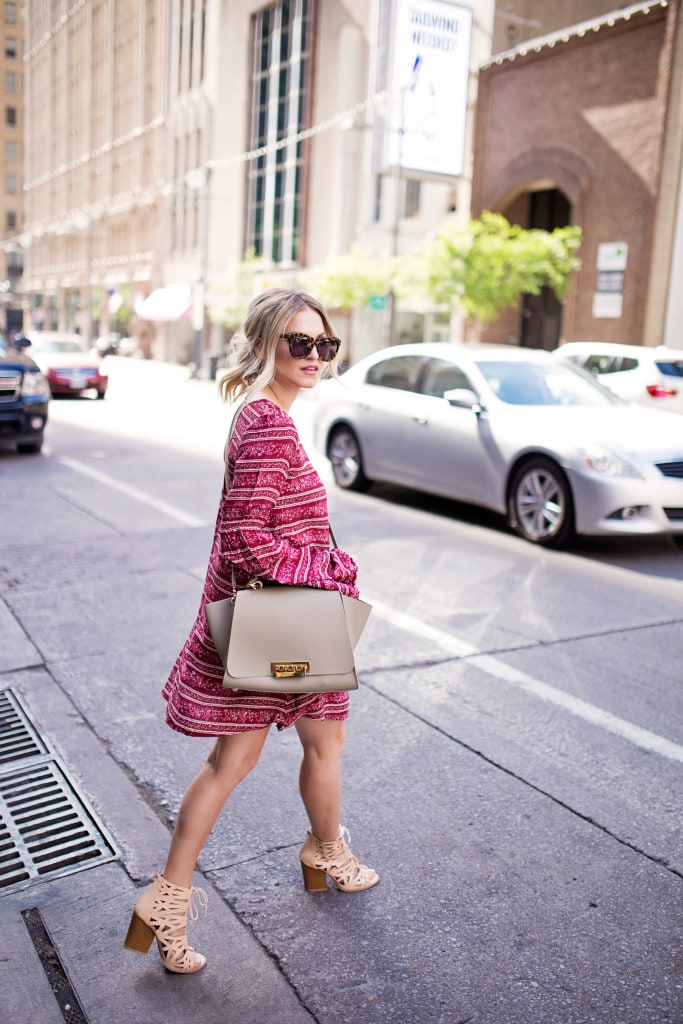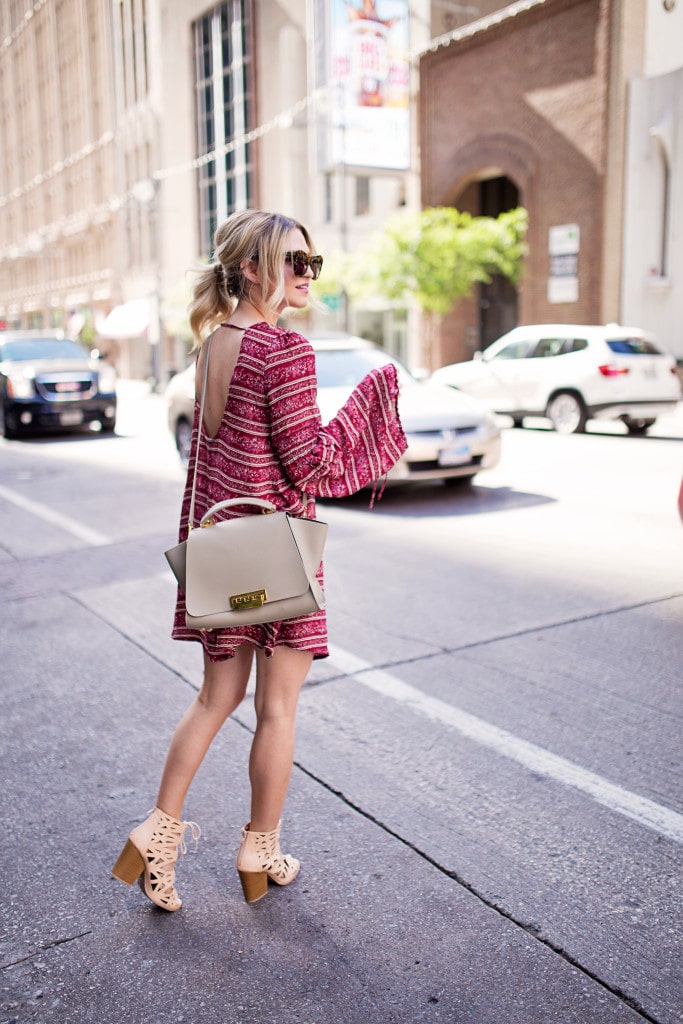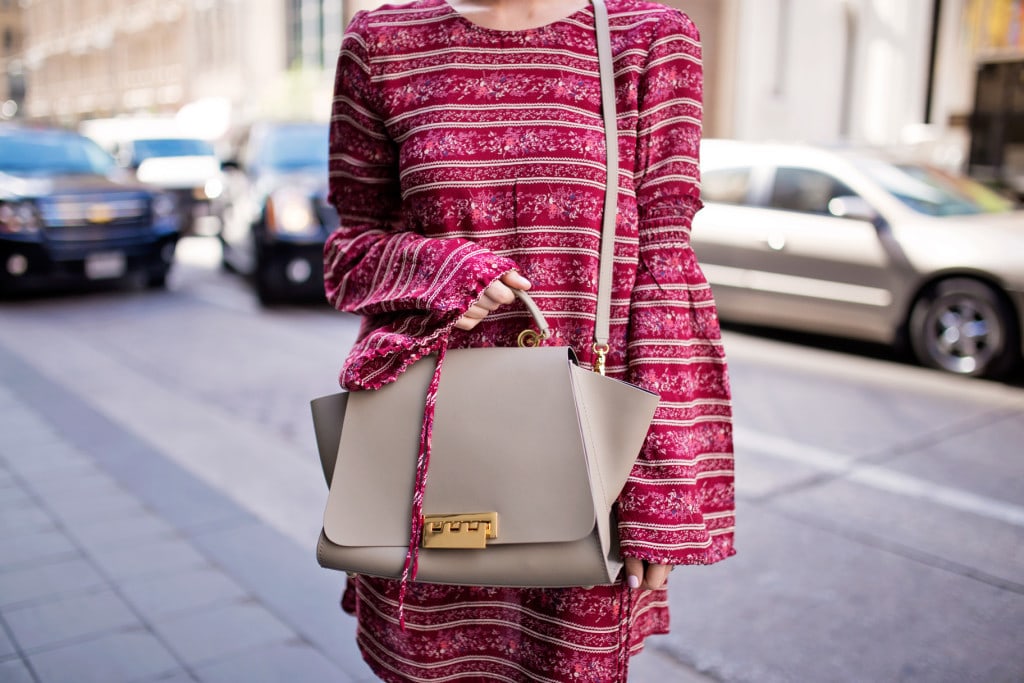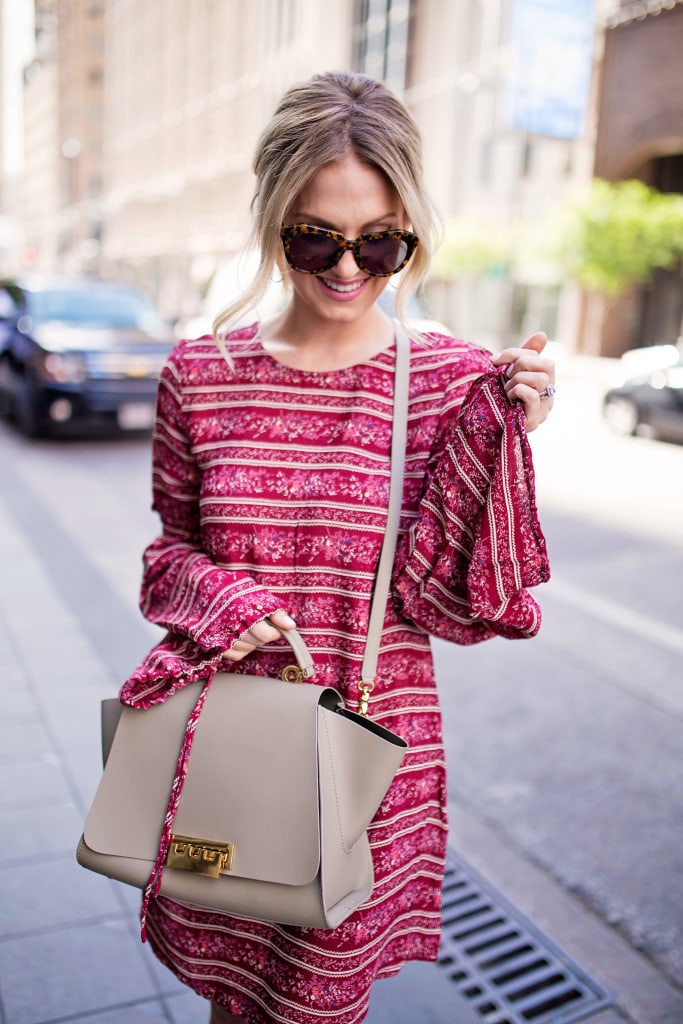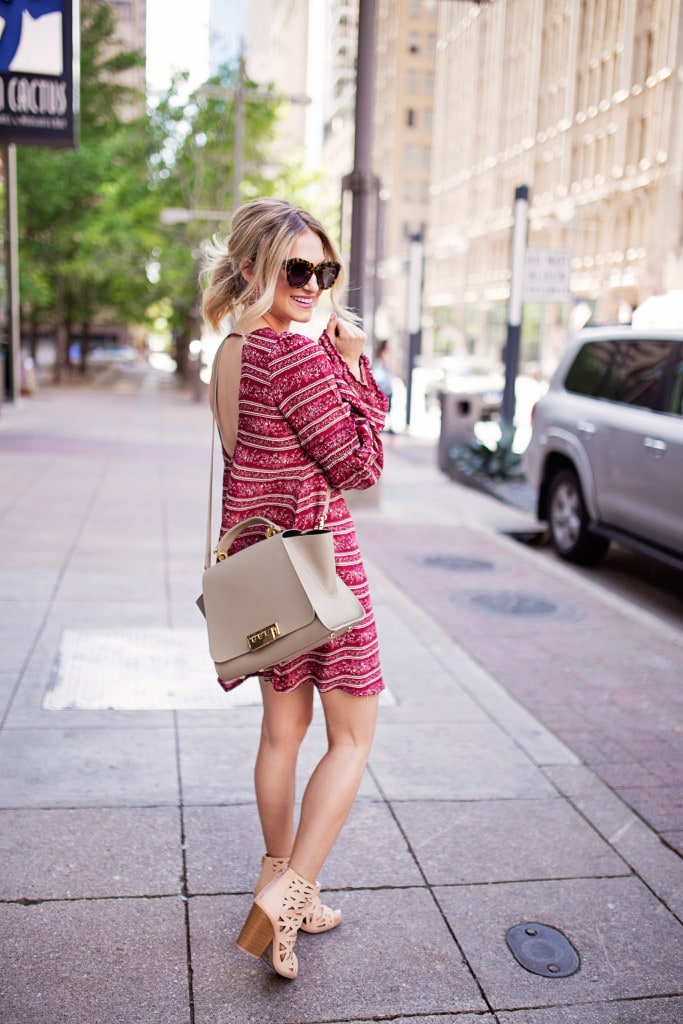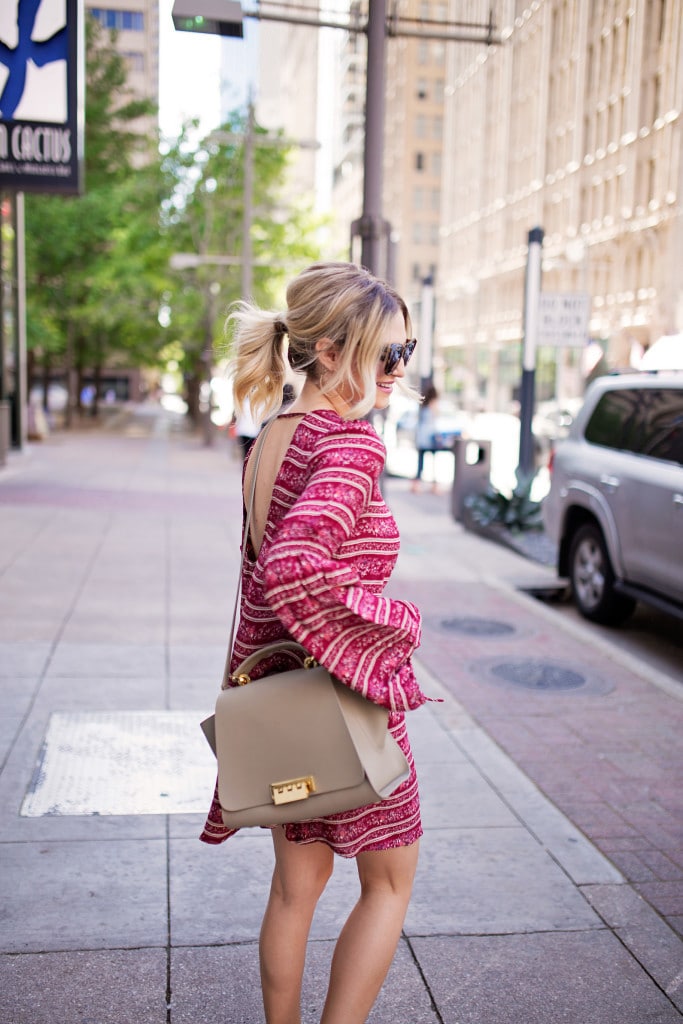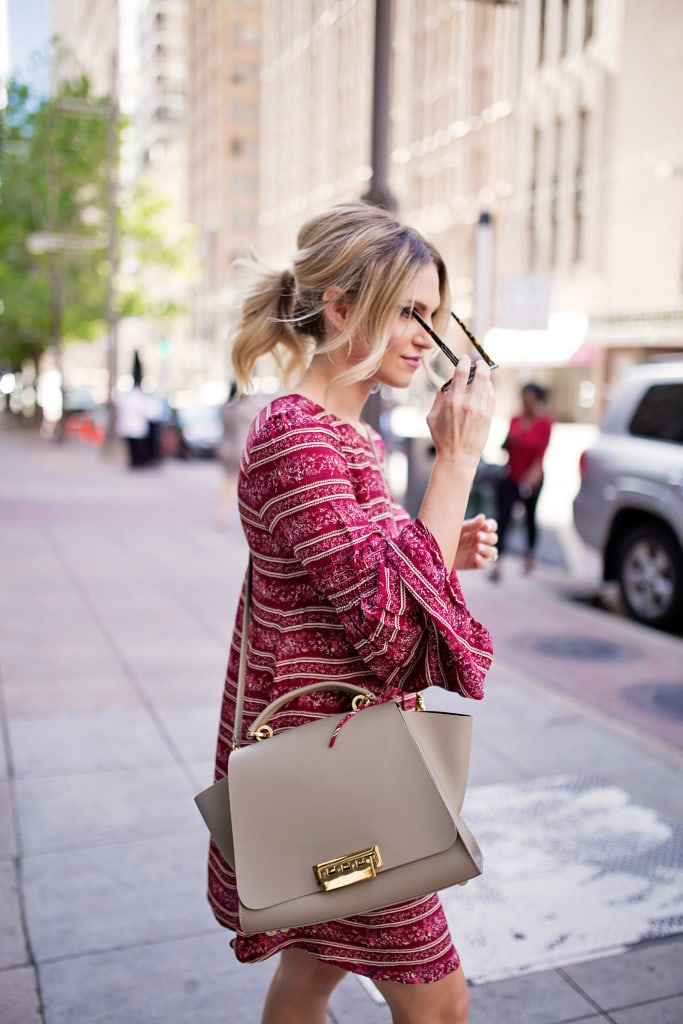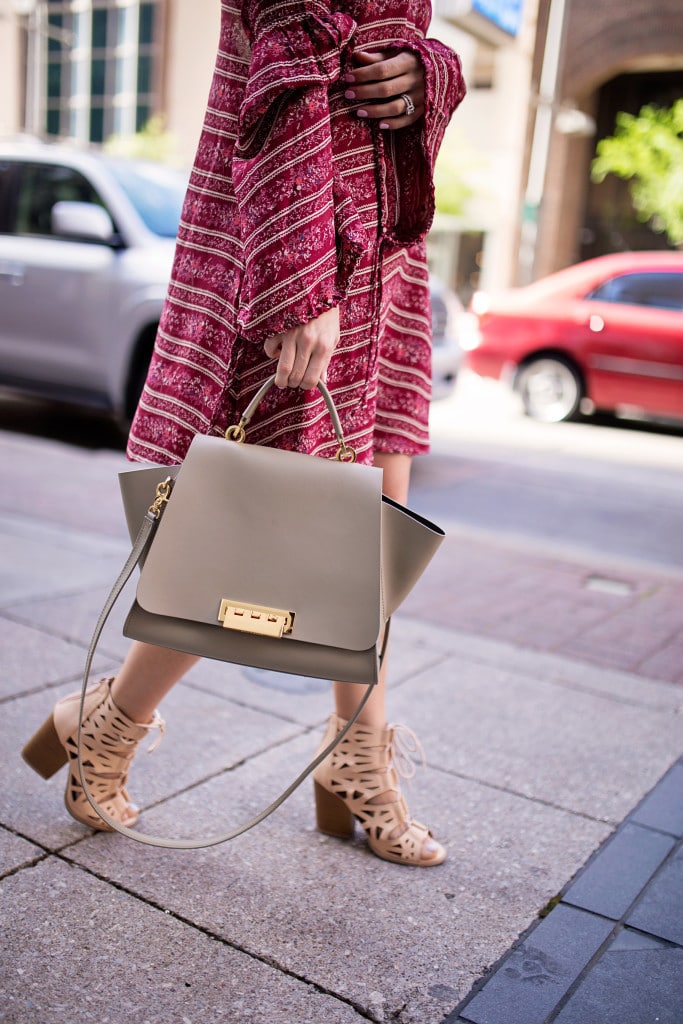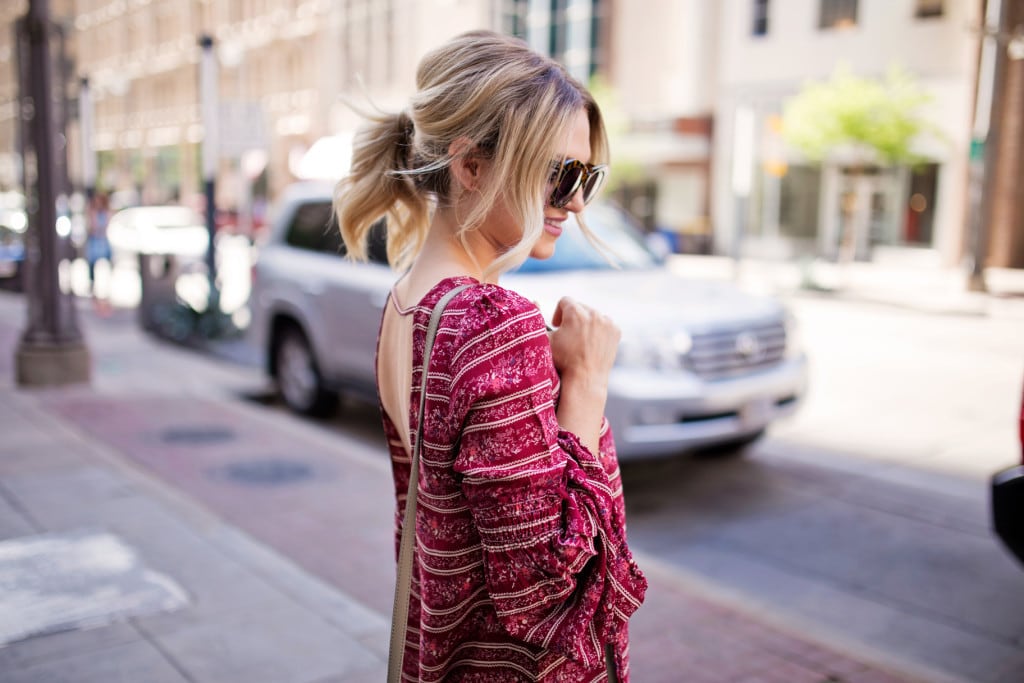 Dress: Revolve | Bag: Zac Posen | Sunglasses: Karen Walker | Lipstick: Pussycat | Shoes: ModCloth [c/o] | Hairspray for Ponytail: Kérastase [c/o]
Photography by: Angie Garcia
---
Let me preface this post by saying, I never wear backless, except for when I go out on a whim. And I always love it!
Case in point, my wedding dress.
While prepping for the blog conference I went to the other week, I tried to make wise purchases. Sometimes it can be so tempting to buy something that makes a statement, but then I won't wear it again. Instead of thinking, "Well what should I wear to this party?" I thought, "What could work for this party and then I would wear again in the summer?" This Tularosa Gracefully dress fit the bill.
Tularosa is a brand I have fallen in love with recently for their fit and quality. I don't have a bohemian style, but I find that 9 times out of 10 I'm drawn to the effortless look of it. Tularosa is defined as modern bohéme, but I think when you pair it with the right statement bag and big Texas hair it added much more femininity to the look! 😉
It fits the one party edgy, one part girly look I always crave! I was nervous about this dress having an open back [be sure to get these to pair with it!] but for the first day I wanted something that wasn't fussy. I honestly think I get sucked into more bohemian sundresses because it looks the same from dawn to dusk. Sometimes beaded, structured or fitted pieces can wrinkle up a bit and I feel like the hot mess express going 85 MPH by 4 pm.
Long story short, this was probably my favorite look from the entire conference! I felt so much like myself and this dress while beautiful, also let my accessories shine. And this girl loves her accessories.
It fits TTS, but if you are in between sizes go down a size!
It's such a rainy, gloomy week in Texas! But yesterday after church we spent it cuddled up watching Downton Abbey. I'm in the beginning of Season 2, but I have such a soft spot for Mary and she is a pill! An utter pill. But I cry every time she is sad. I was so sad because I just wanted her to change, become a sweetheart, marry Matthew and live happily ever after. Maybe this means I just like to see the good in all television characters, or does she end up being a favorite?!
I've got lots of meetings in Dallas today and then we have the Ellie Goulding concert tonight! Paul got me the tickets for Christmas and I'll probably be busting this dress out for it as well. I hope you have a wonderful start to your week, thank you so much for reading!