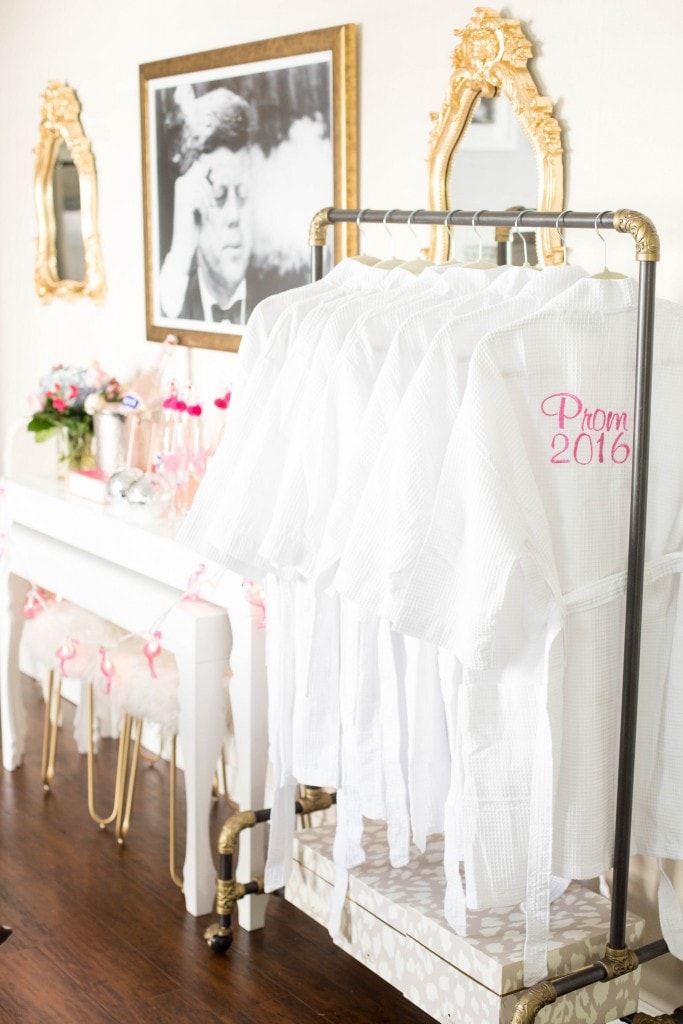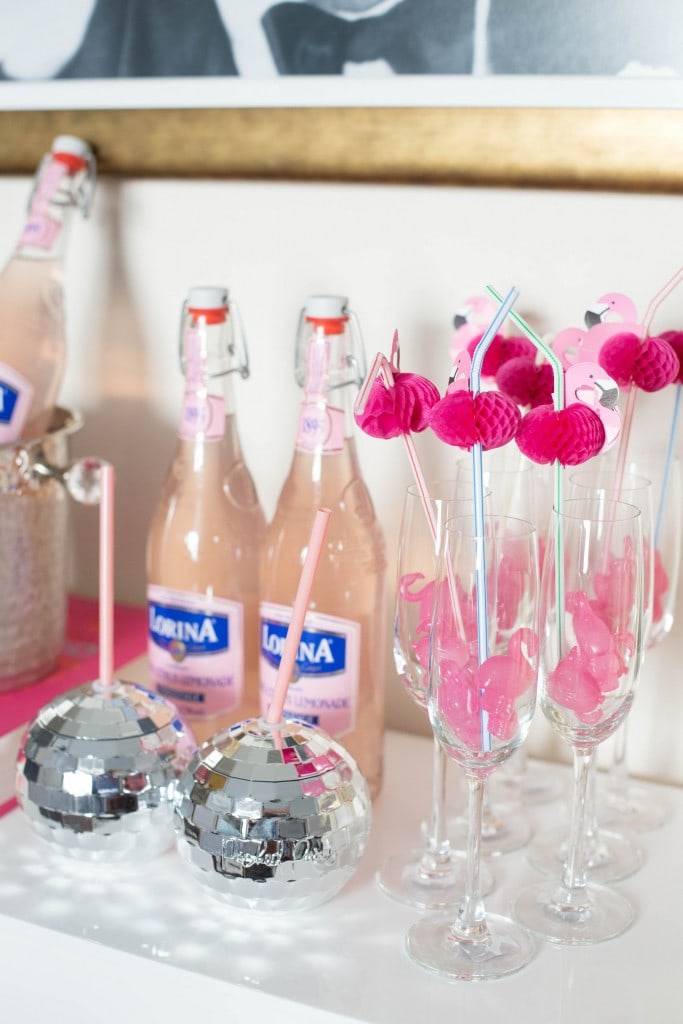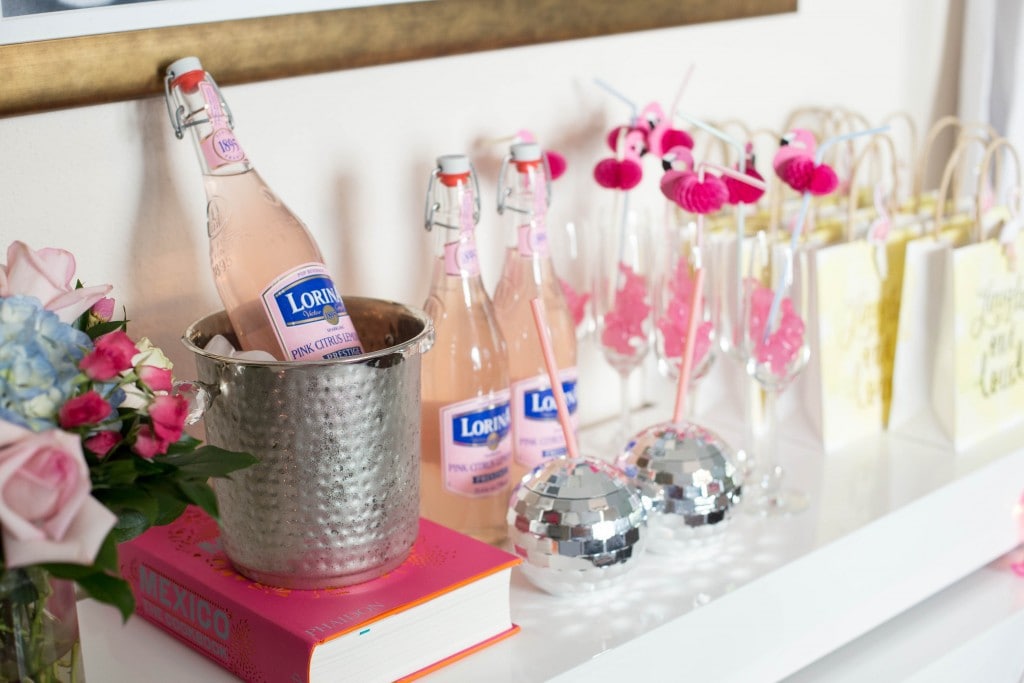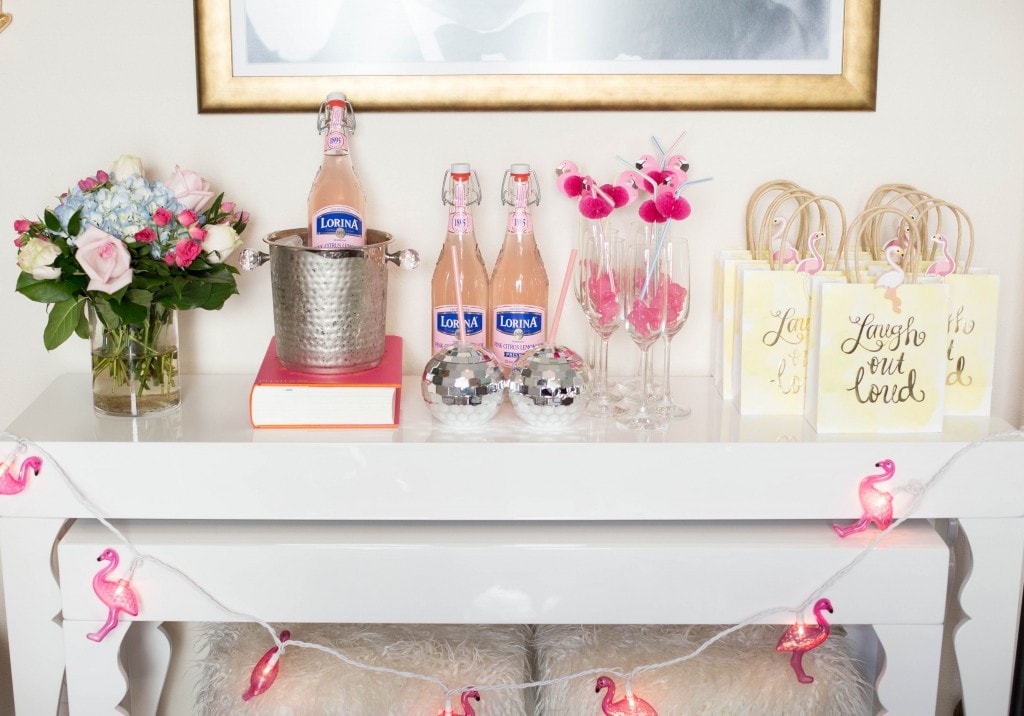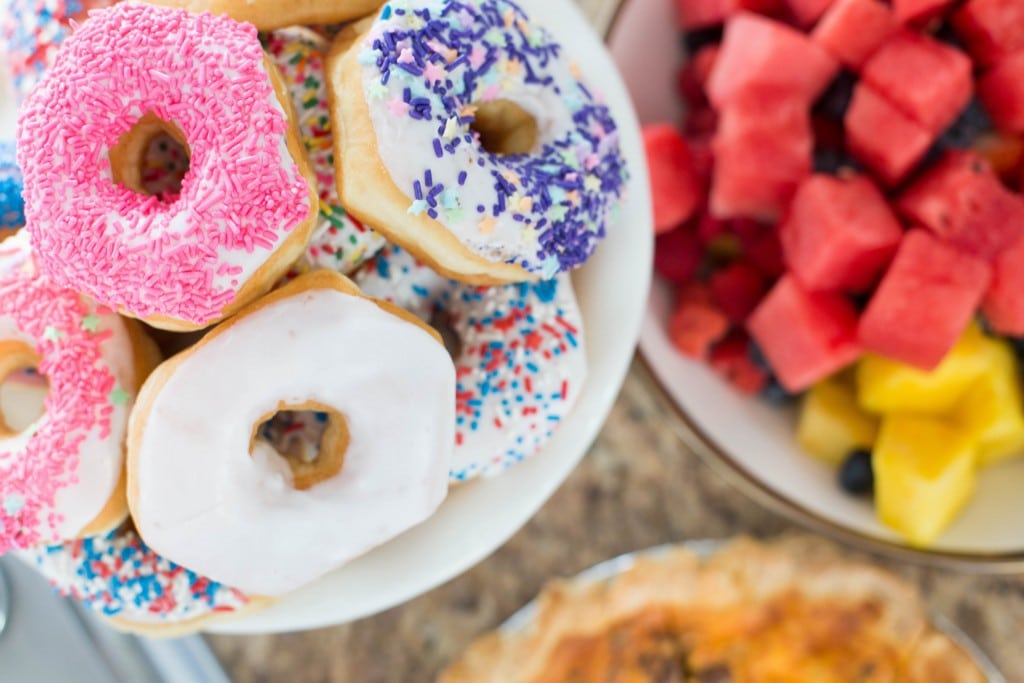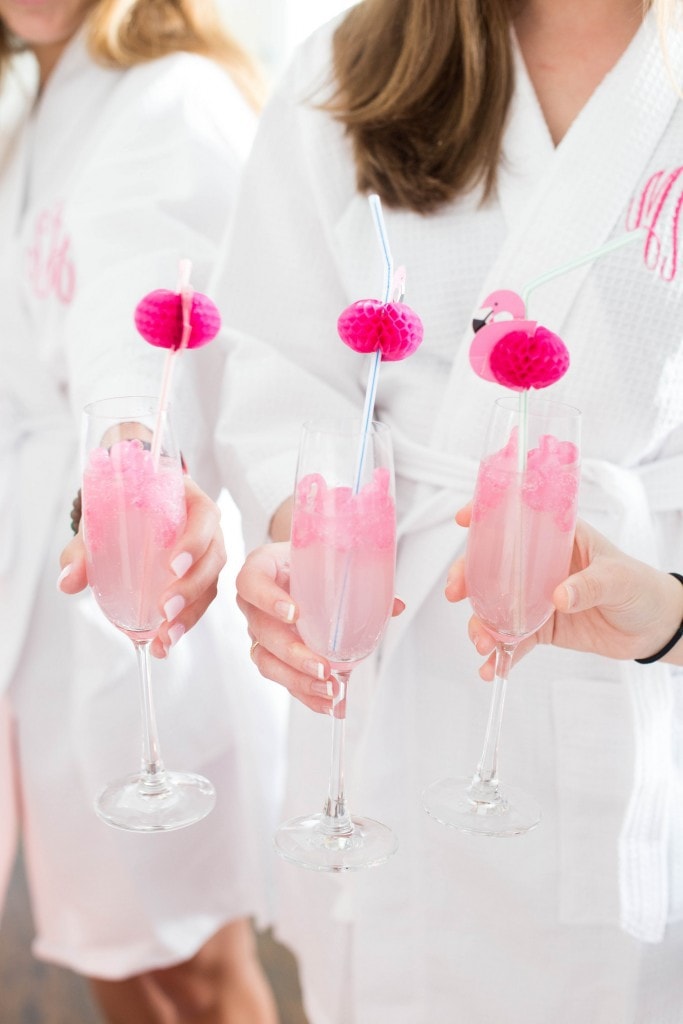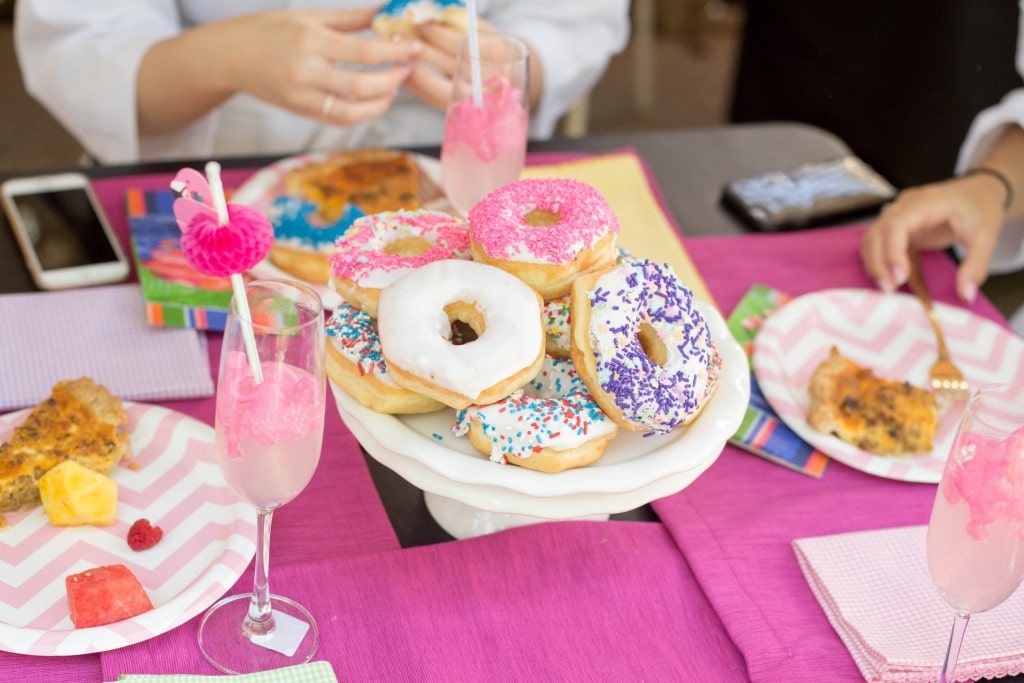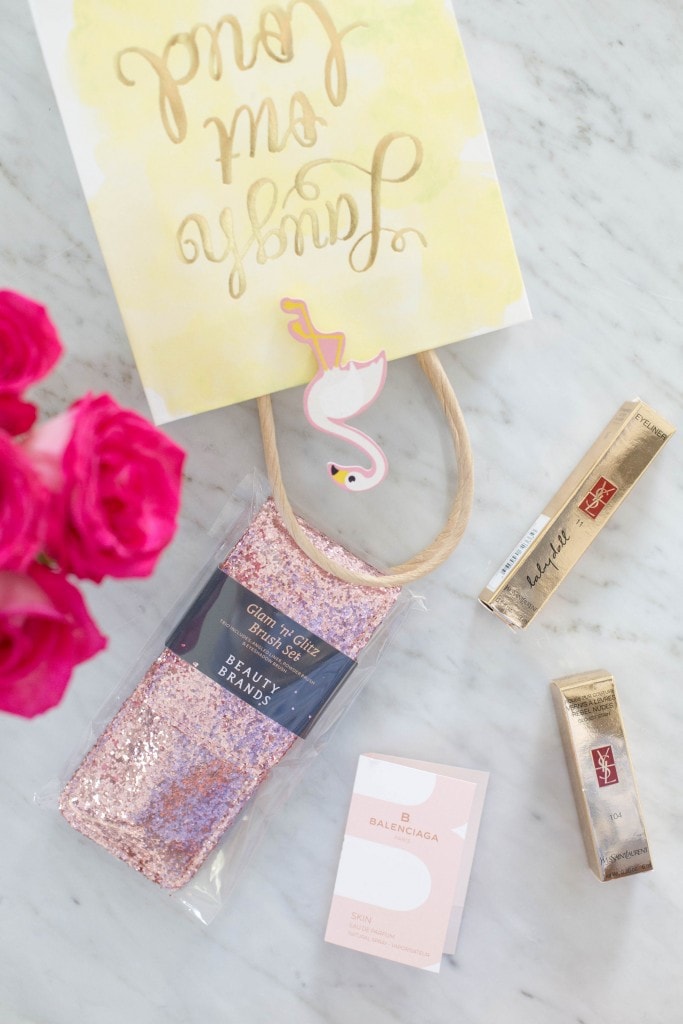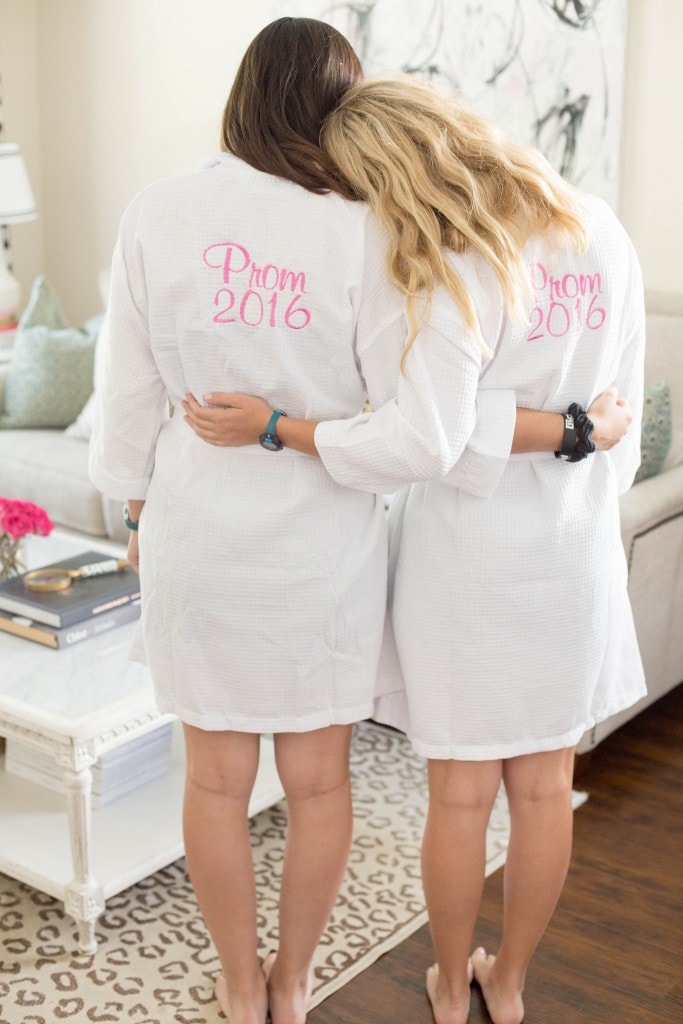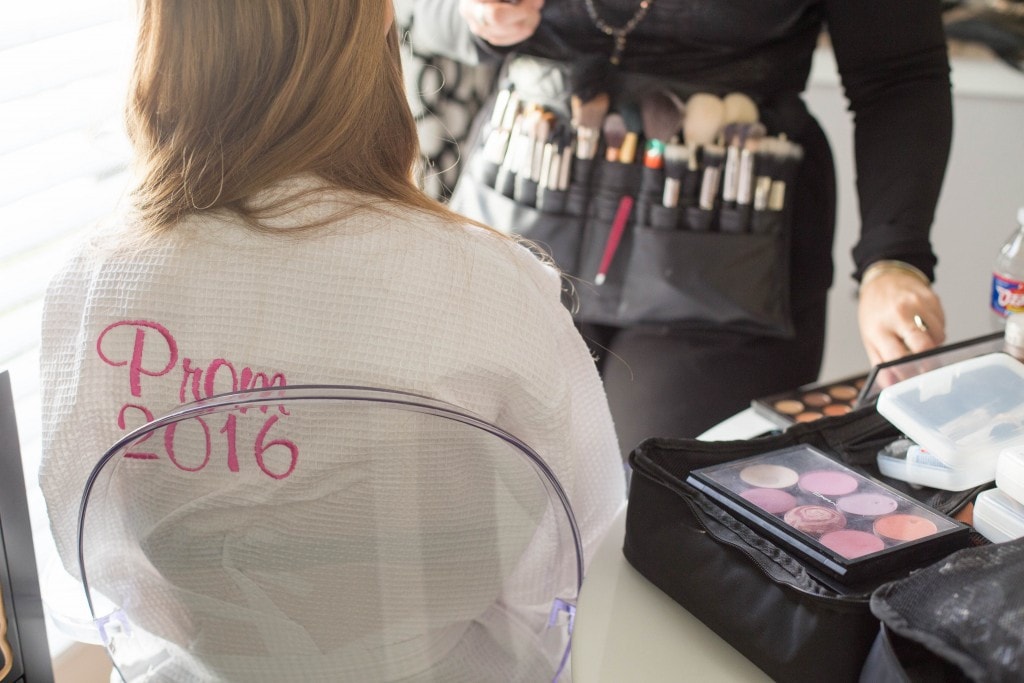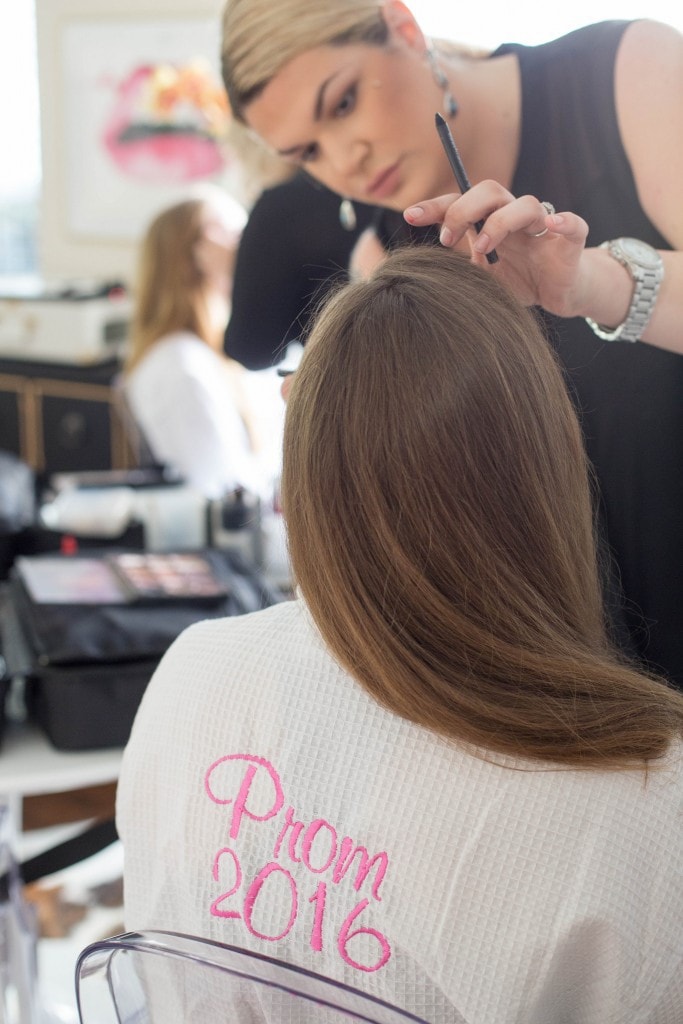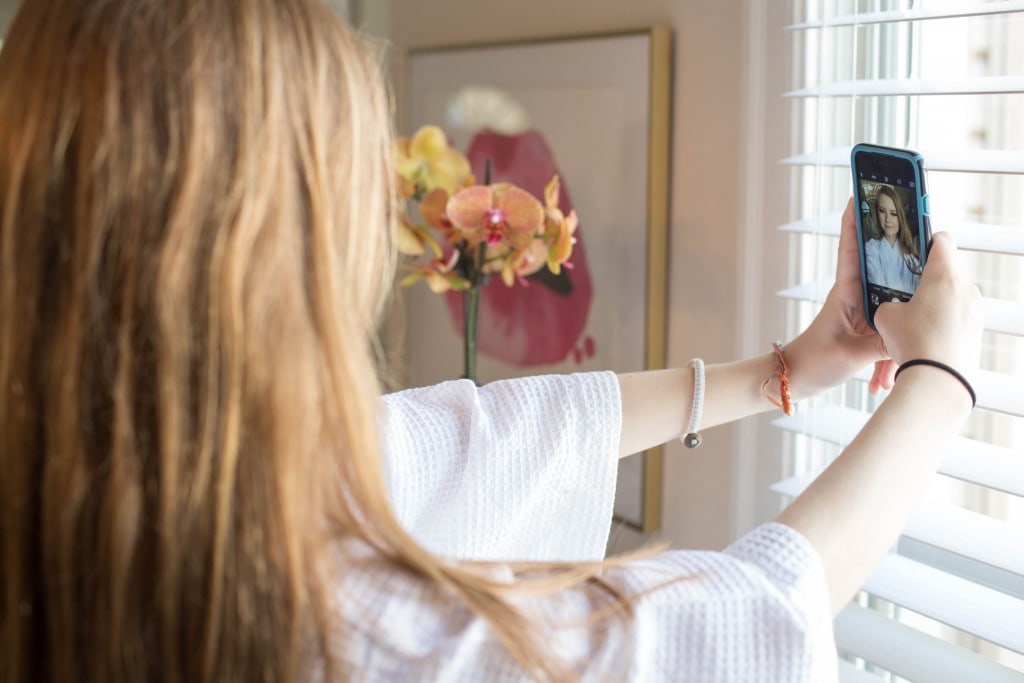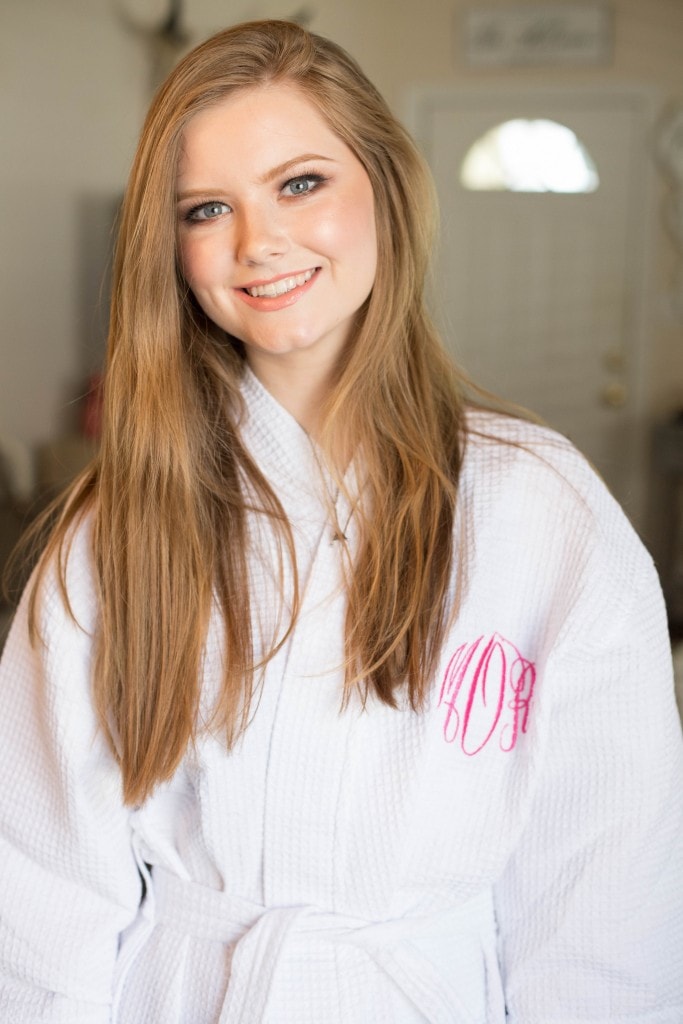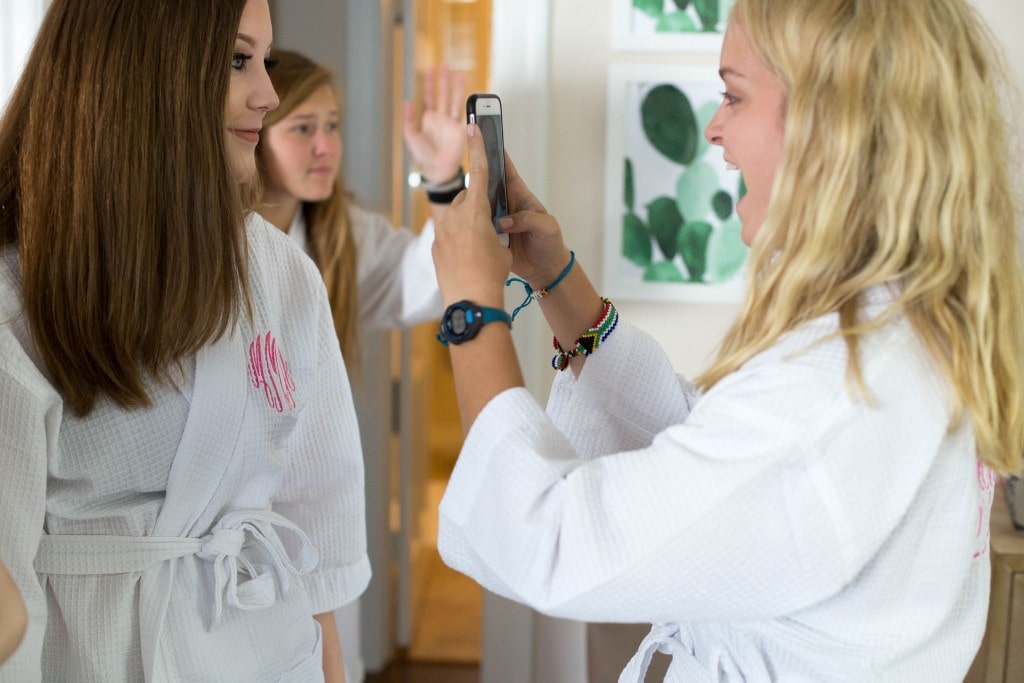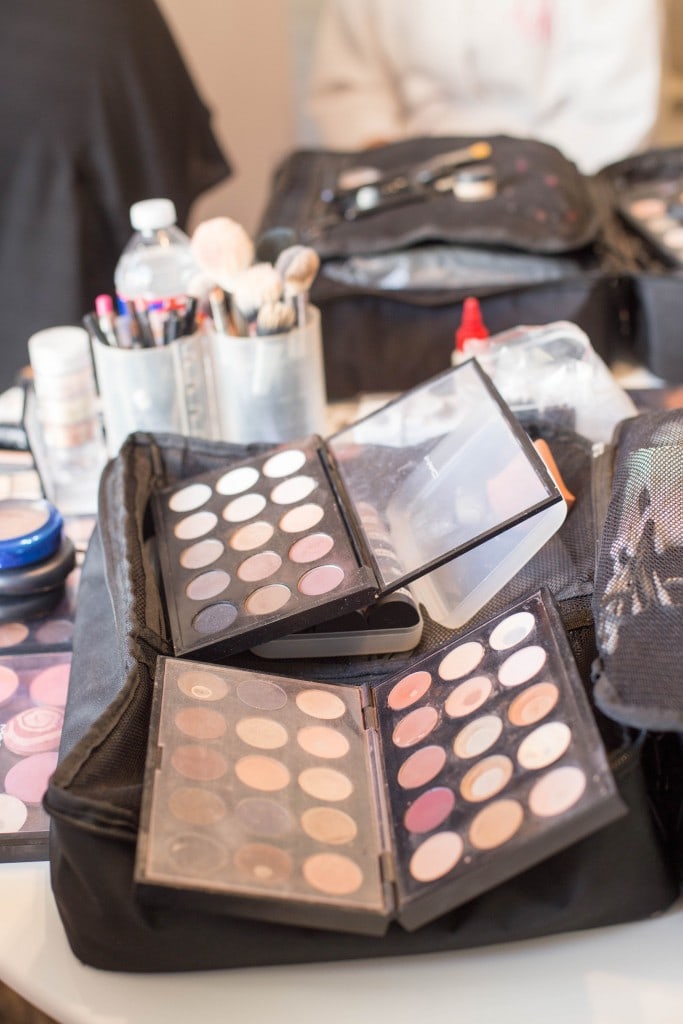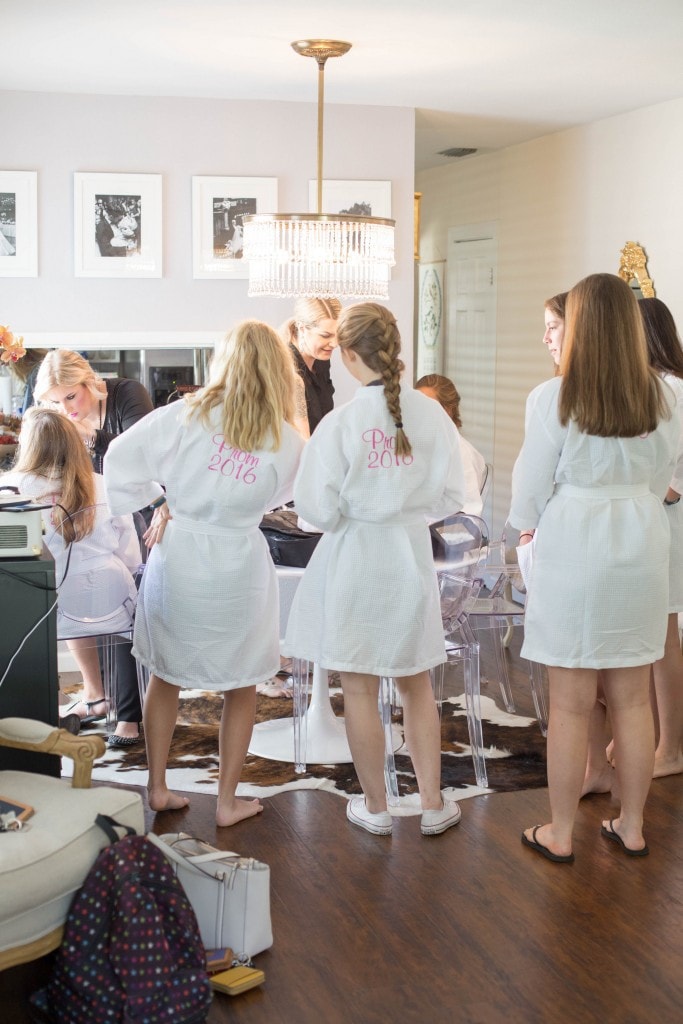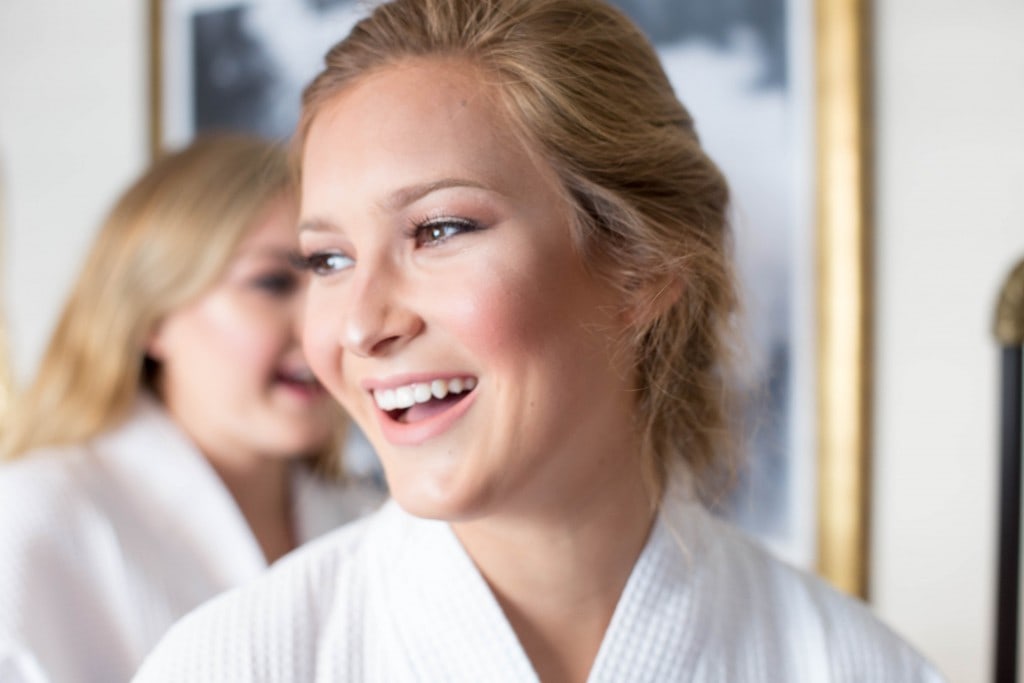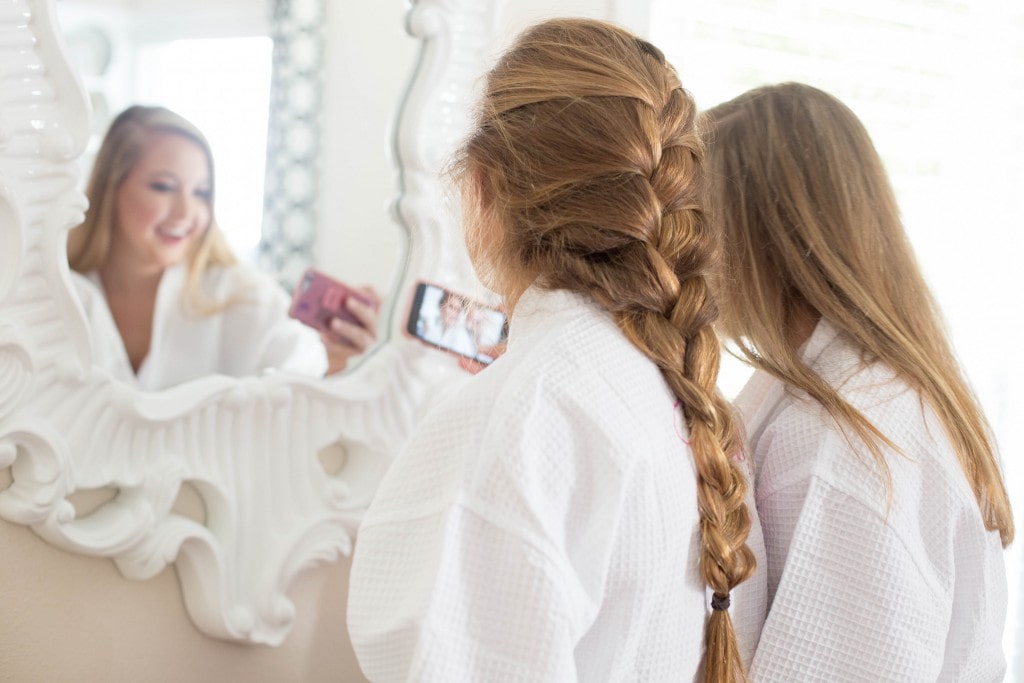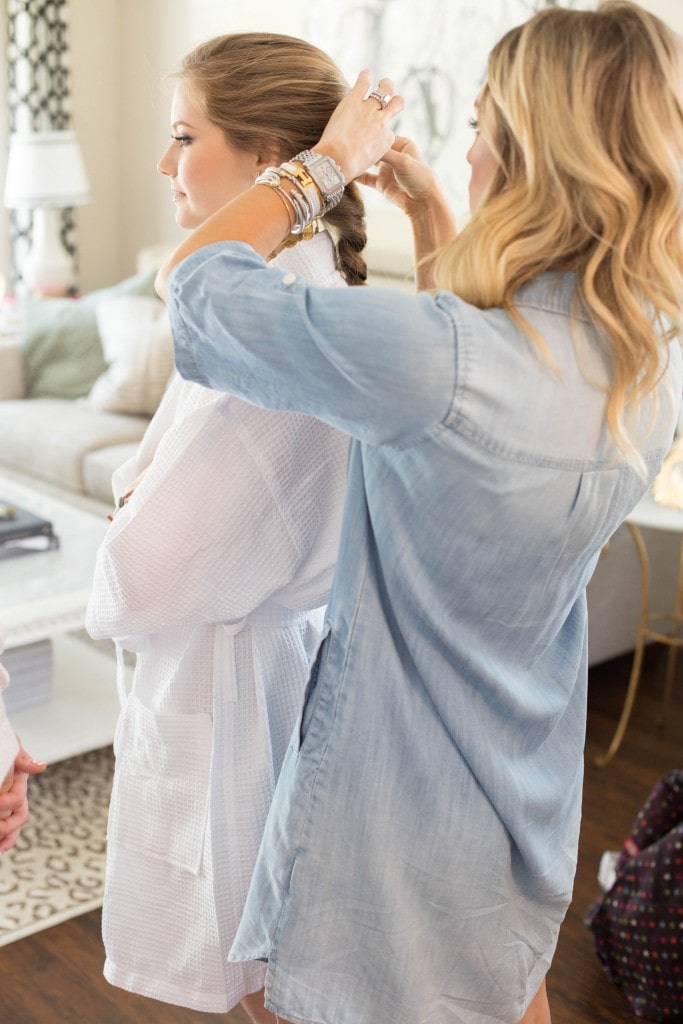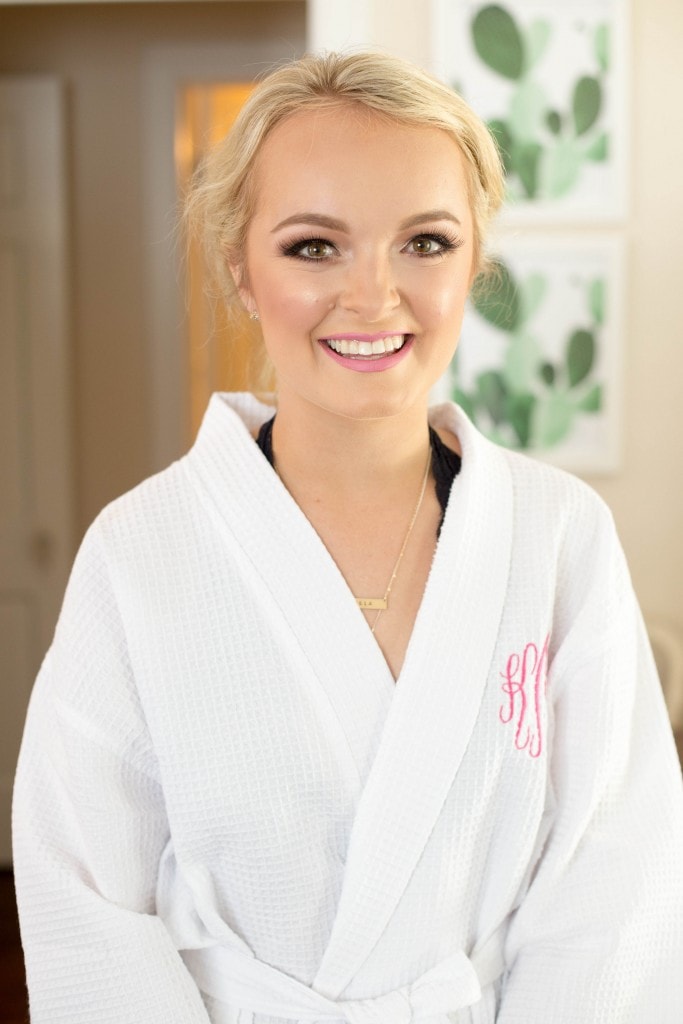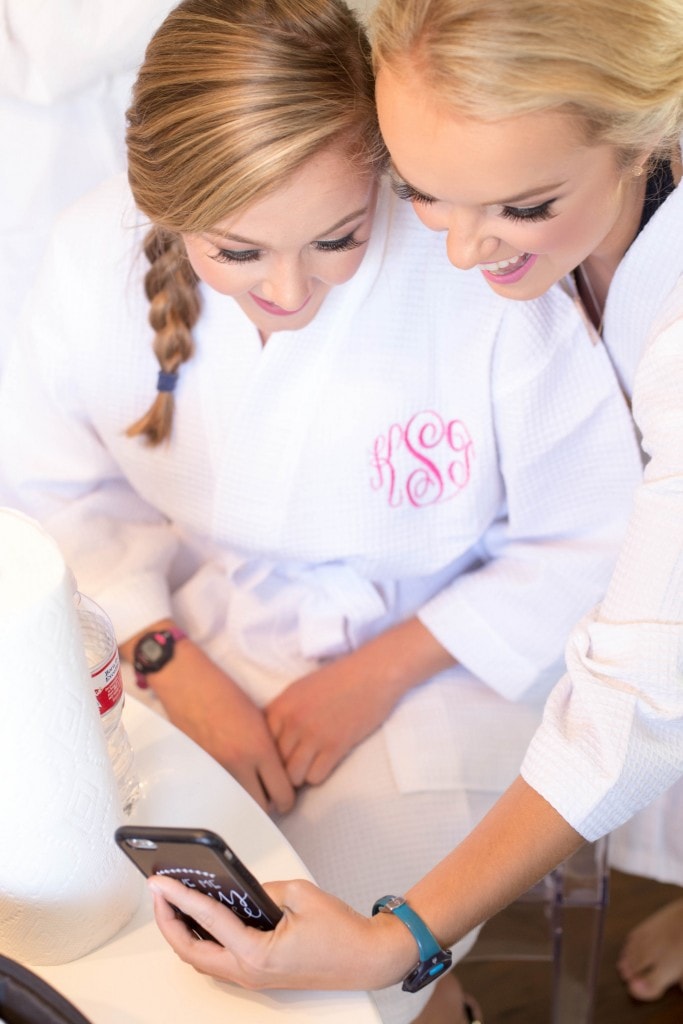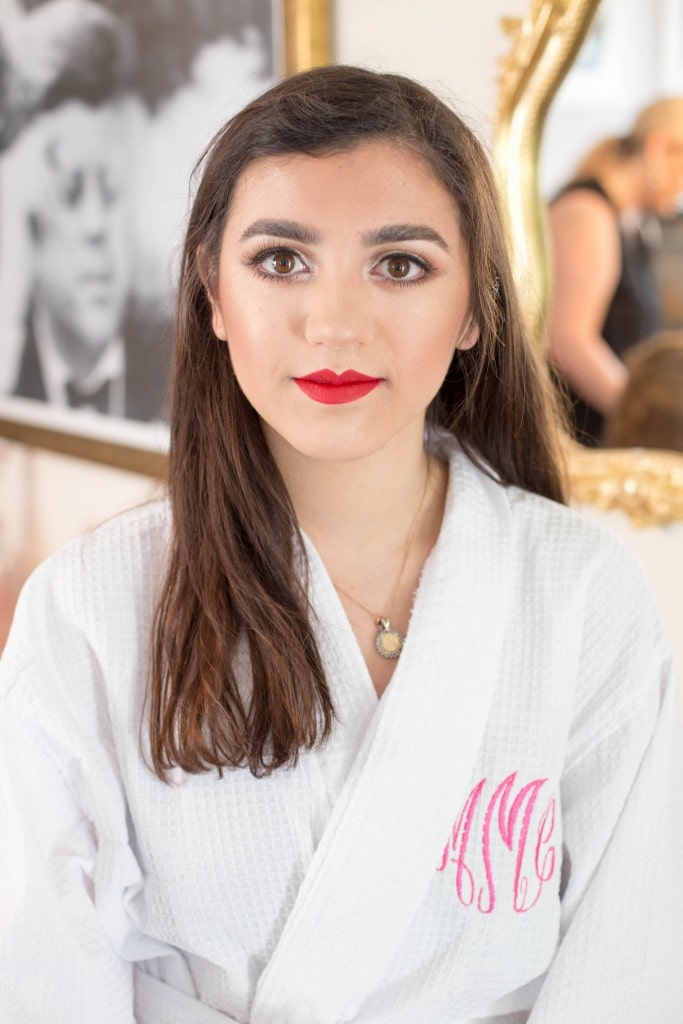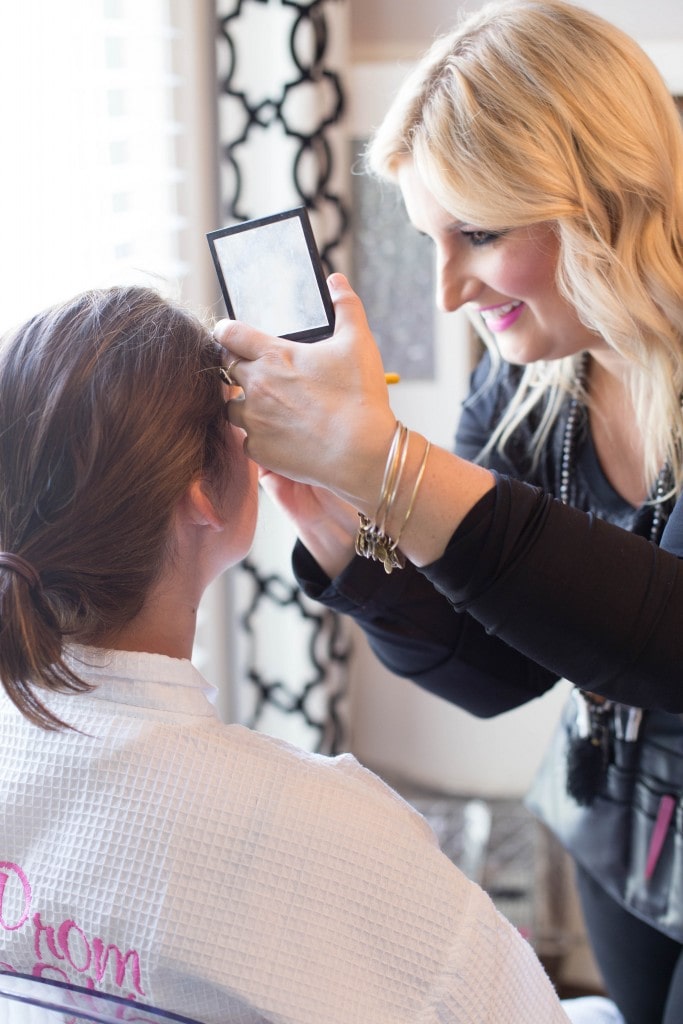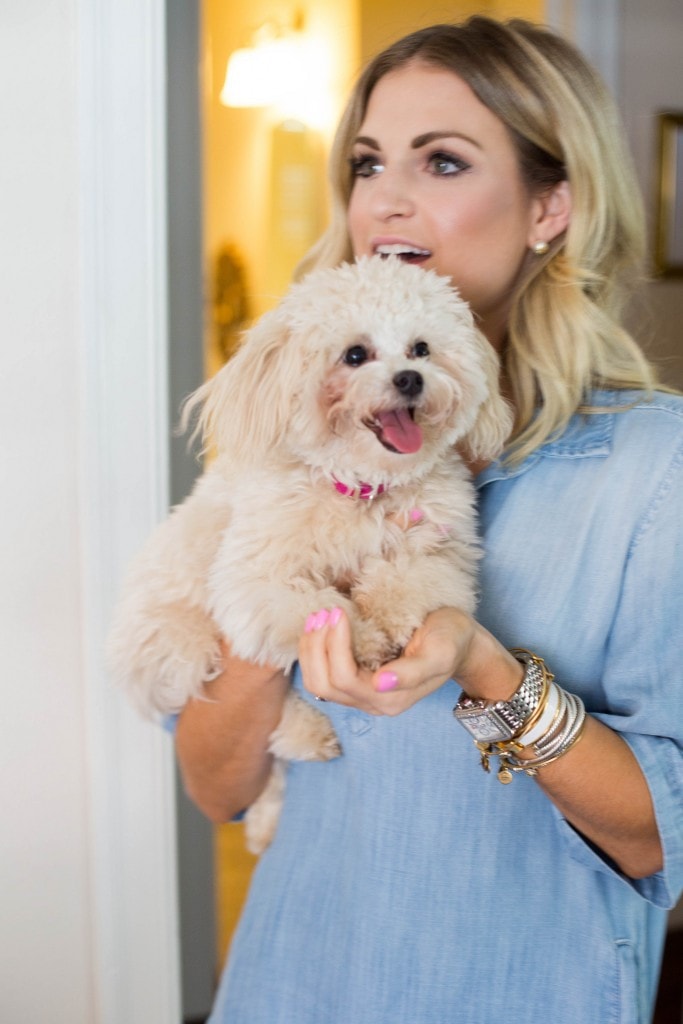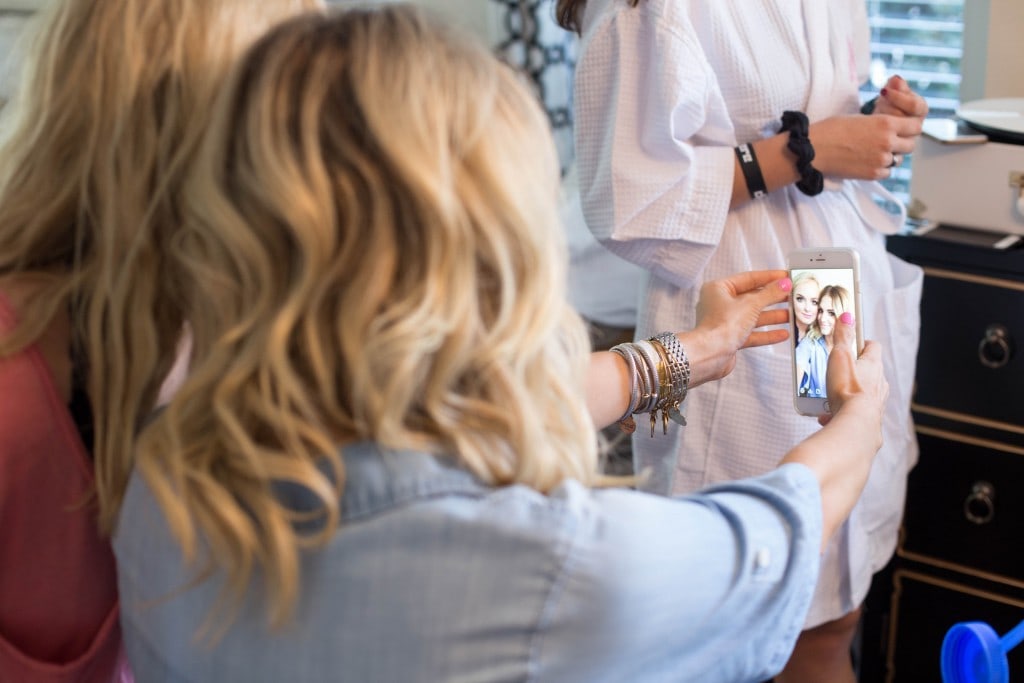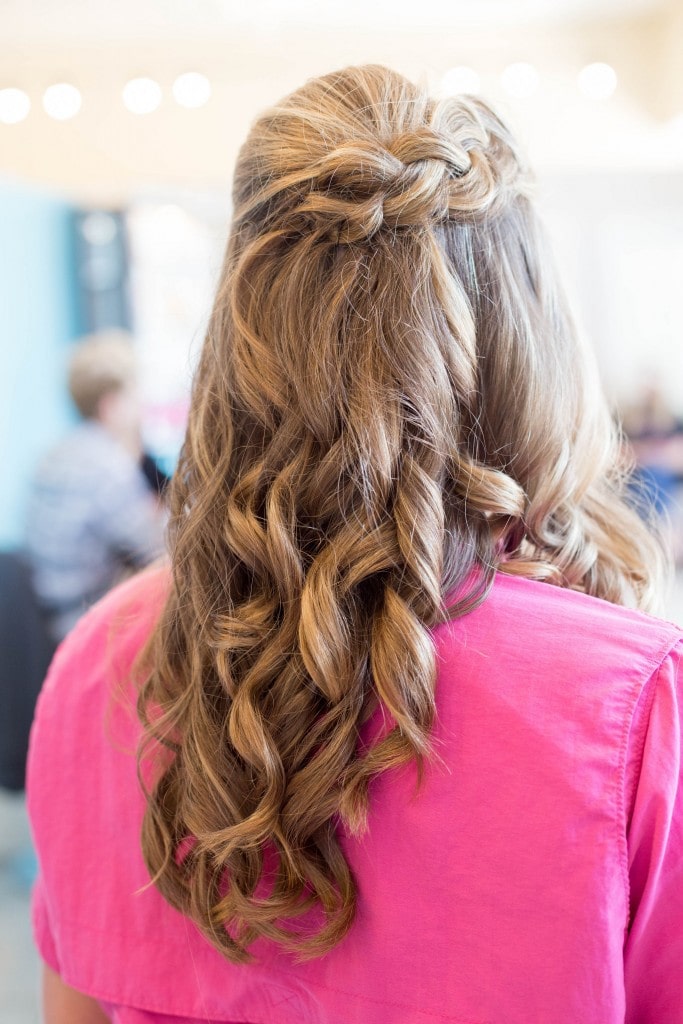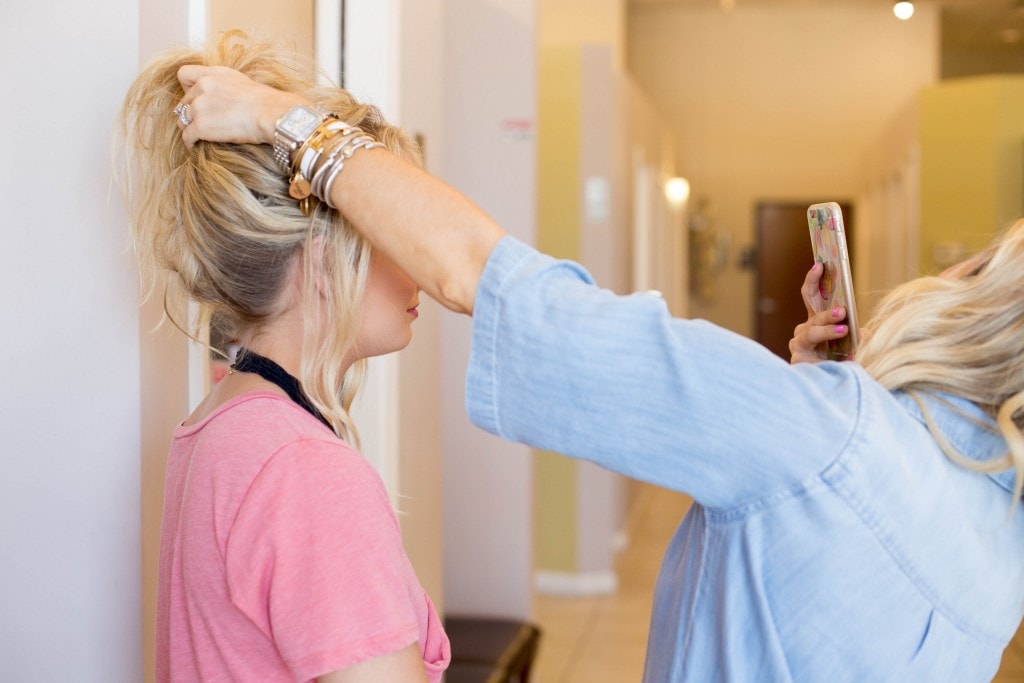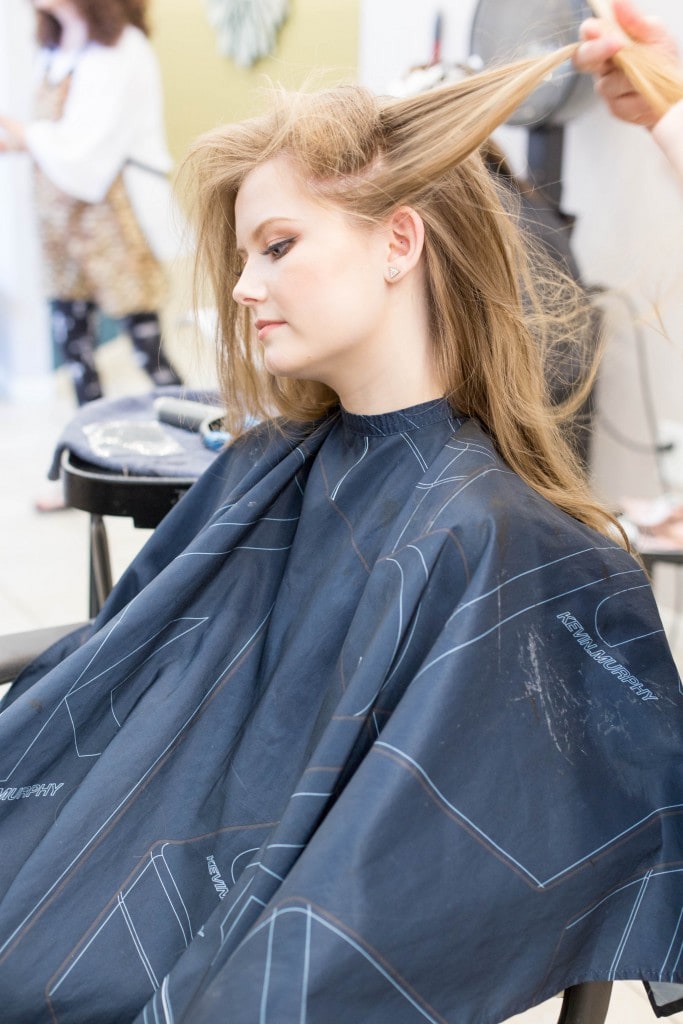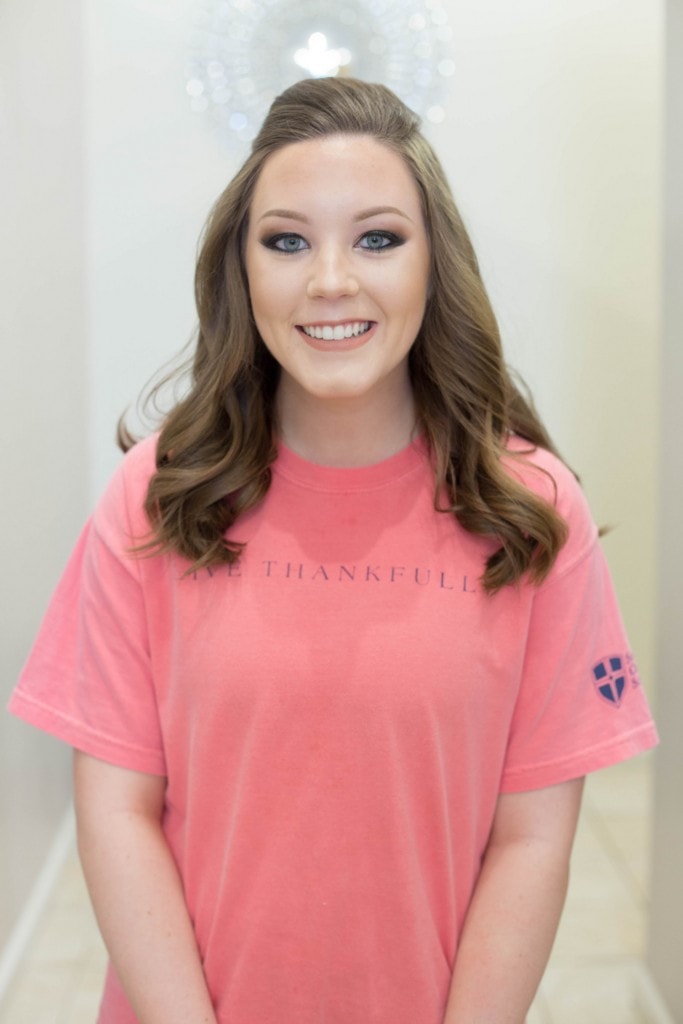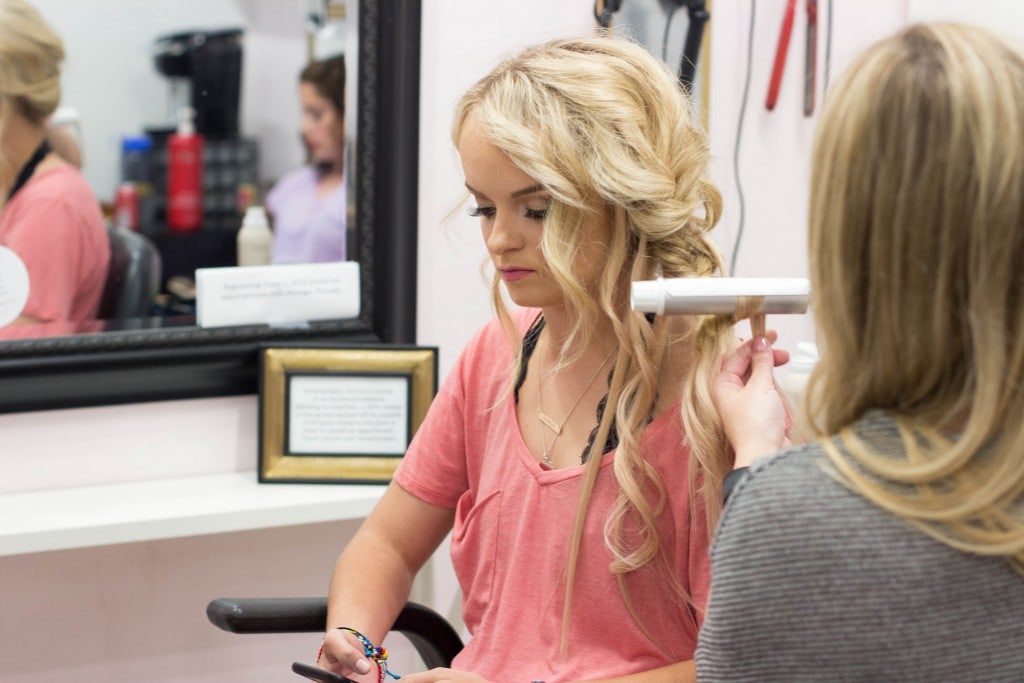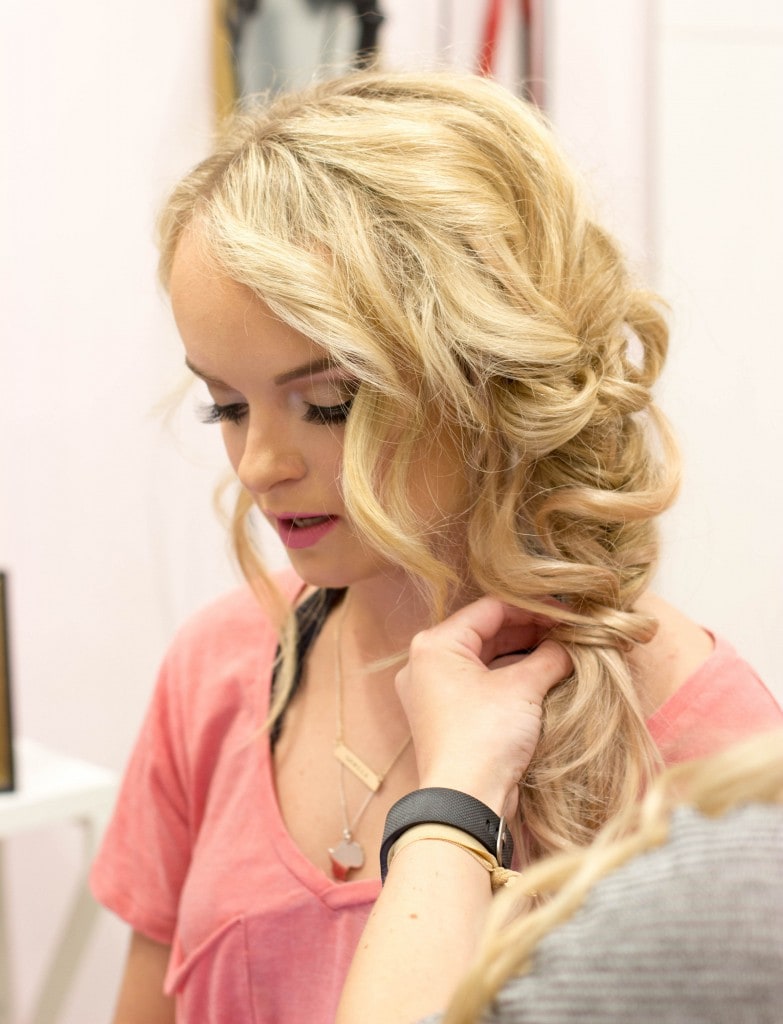 JFK Print: Art.com | Clothing Rack: PB Teen | Leopard Boxes: Rachel George [c/o] | Flamingo Lights: World Market | Flamingo Straws: World Market | Flamingo Ice Cubs: World Market | Champagne Bucket: Similar | Disco Cups: Packed Party [c/o] | Mexico Cookbook: Nordstrom | Furry Stools: Homegoods | Gift Bags: World Market | Makeup in Gift Bags: YSL Gloss, YSL Liner,  | Nesting Tables: One Kings Lane | Tulip Table: Overstock | Acrylic Chairs: Amazon | Cowhide Rug: Wayfair | Sparkling Lemonade: World Market | My Dress: Shopbop
Photography by: Madison Katlin
Makeup by: Madison Bradley & McKenna Powell-Rogers
Booking Them: Madisonmbradley@aol.com
---
 A few weeks ago my sister and her friends went to their school's prom and I wanted to have them over for the day to get ready! I remember when I was in high school I got my makeup done separately and then my hair and my friends and I were all texting each other asking what the other person looked like! I thought, "Why not have them just get ready together?!"
I also love to host! Since becoming a home owner, that has honestly become one of my favorite aspects! I get all into the little details and themes and thought this would be a fun way I could love on my sister and her friends!
My husband is such a good sport and let me take over the house with pink flamingos and makeup artists while he headed out with friends to go golf! The morning started at about 10:30 and I had breakfast for them! We did quiche, fresh fruit and of course doughnuts! 😉
We had water and sparkling pink lemonade in champagne flutes with little flamingo ice cubes.
One of my girlfriends, Madison, [she did my wedding makeup and you can see her tutorial here!] and her friend McKenna did the girls hair and makeup. They are SO talented and have such diversity in their work! I think some makeup artists either do really heavy looks or really light looks [um hello did I just pay you $40 to only use one coat of mascara?! #Idontthinkso] but these two girls can do anything. I knew they'd be perfect for a light prom look that still had them glowing and looking perfect dancing until midnight.
If you love to host, I can't say enough about our Crosley record player! You can connect your iPhone so I was able to play Justin Timberlake for them all morning while they got ready in monogrammed robes.
My friend Danica, at Neiman Marcus Fort Worth also helped me put together little makeup gift bags for the girls! We threw in mini foundations, YSL glosses, eyeliner, mascara and mini perfumes so they could touch up or have fun playing with it the next day.
After brunch and makeup we took them to my sister and I's hair salon where they all got styled and back home to change in their dresses.
Peaches LOVED having all the girls in the house. She is seriously such a loving dog and just always wants to be around people which makes me so thankful! I know some little dogs are pretty particular, but Peaches will seriously just want to go love on you whether you like dogs or not! haha.
I had to share the photos with you all because this was just the most perfect afternoon. I can't wait to do it again next year for her senior prom, I'll be an absolute mess! My sister and I are 7 years apart and people always ask, "Are you close?"
Are we close?! Try we are too close! haha. Anytime she stays the night at our house Paul is like, "Okay well I'm going to go sleep in the guest bedroom because I know y'all are going to watch Gossip Girl until 3 am and talk about boys at her school." haha! We are best friends and honestly, we never fight. We don't compete because we are so far apart and I've had the best of both worlds with her. She has always been like my little doll that I've taken care of and wanted to spoil, but she is also my biggest fan, cheerleader and confidant! We are incredibly different but the respect and admiration we have for one another is such a blessing. She never wears makeup, doesn't like to shop and can run 19 miles without even thinking of stopping. [I get to 2.9 and I'm like, "Ehhhh better head back. Don't want to risk a heart attack!"]. But she supports me, encourages me and brags about my blog more than anyone I know. And I'm the same way with her! I think she can do no wrong and think she is going to be the greatest wife, mom and teacher one day!
Did you do anything fun for prom back in the day?!