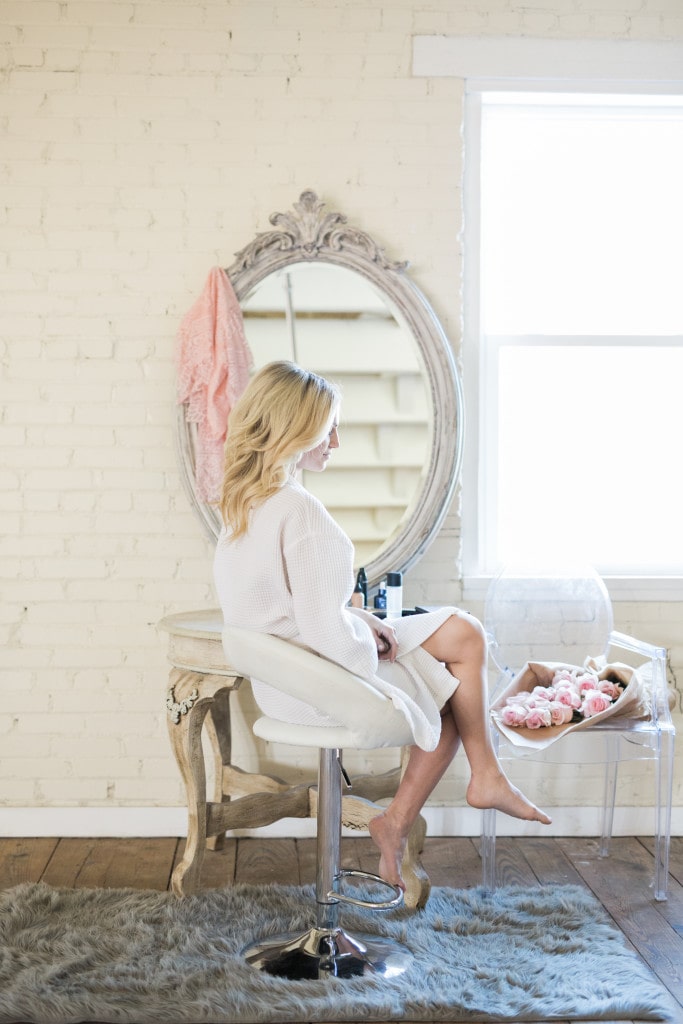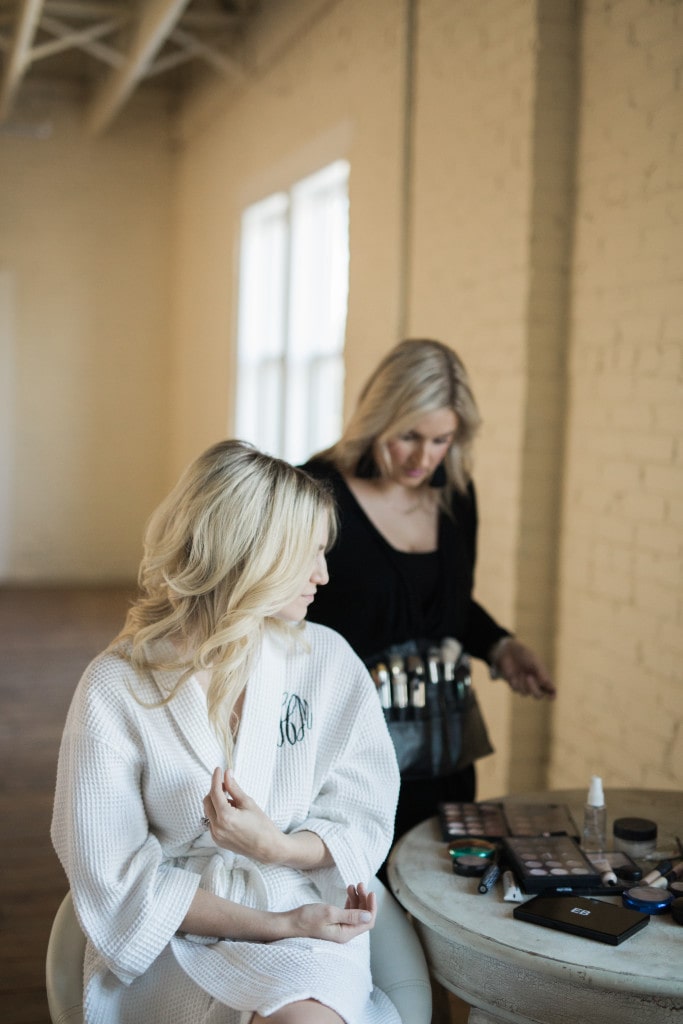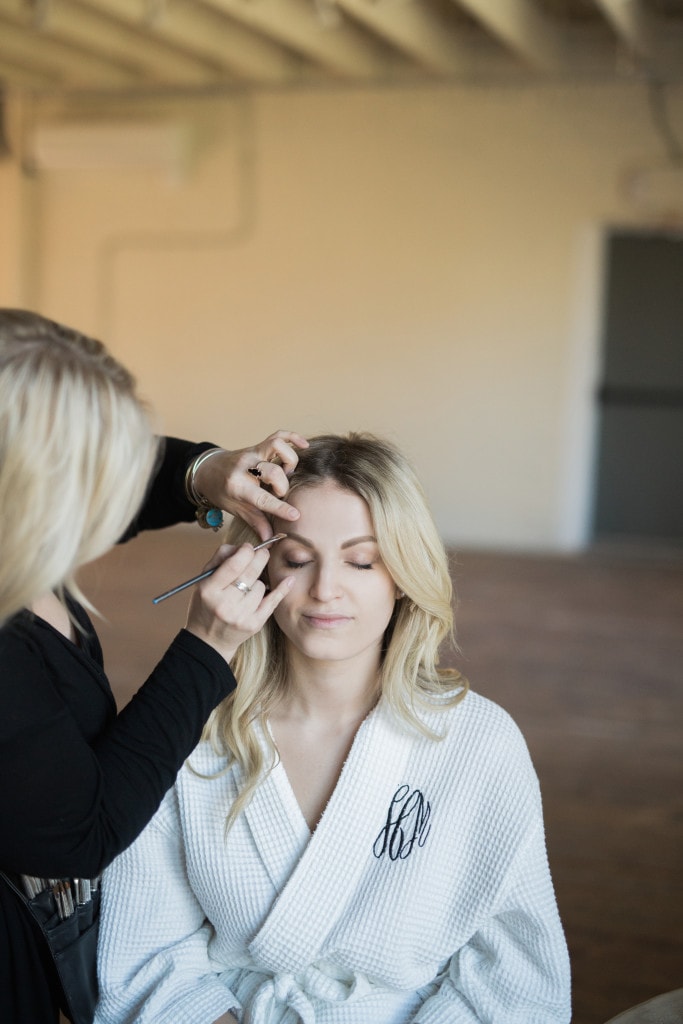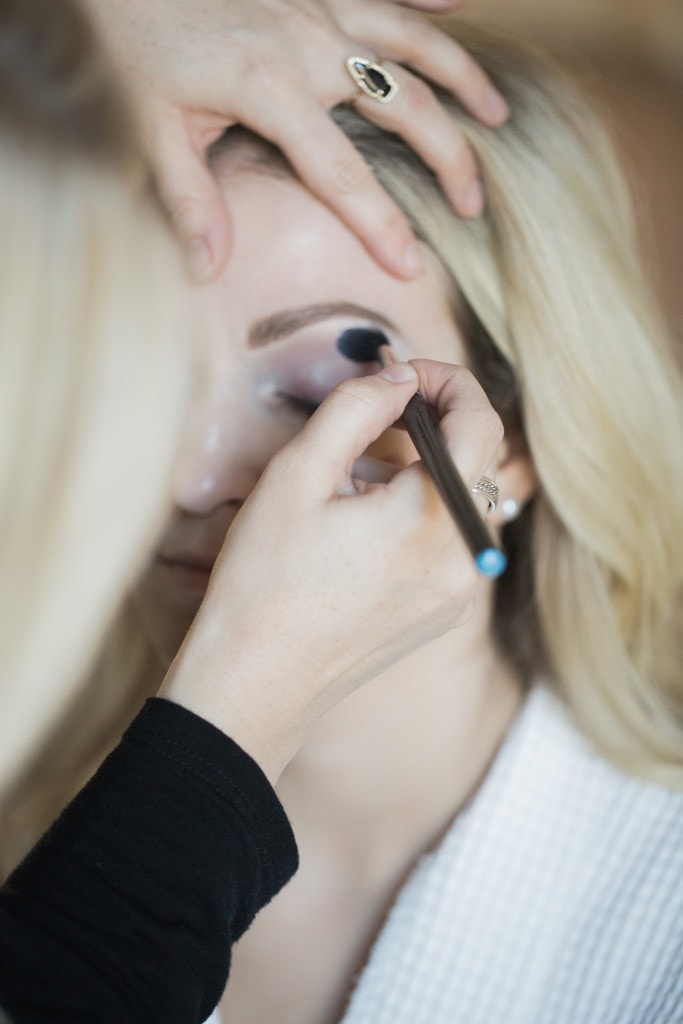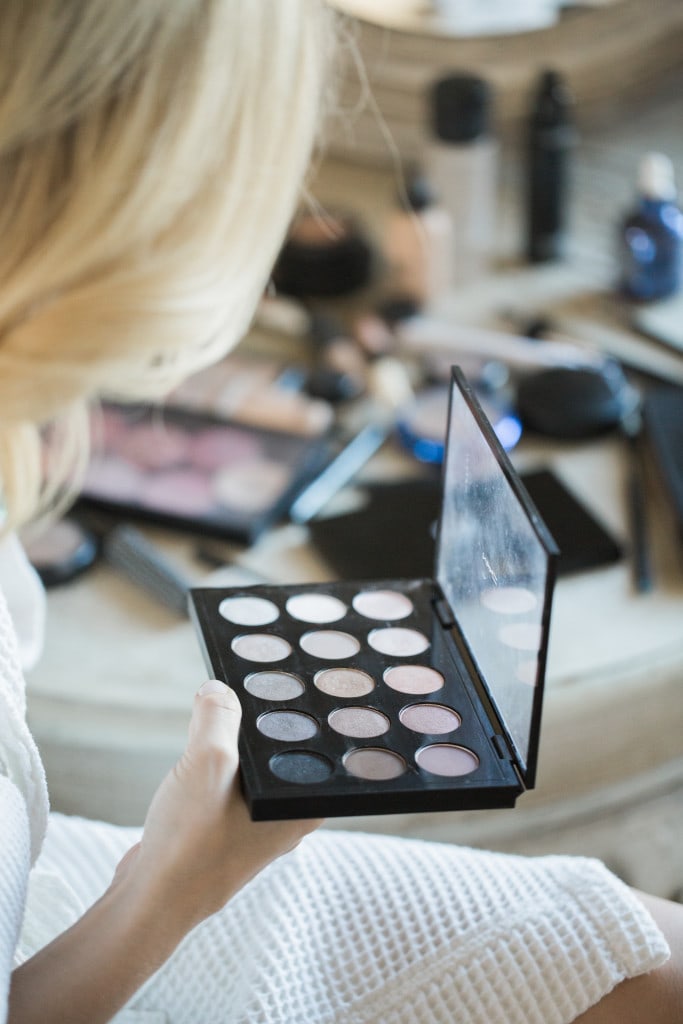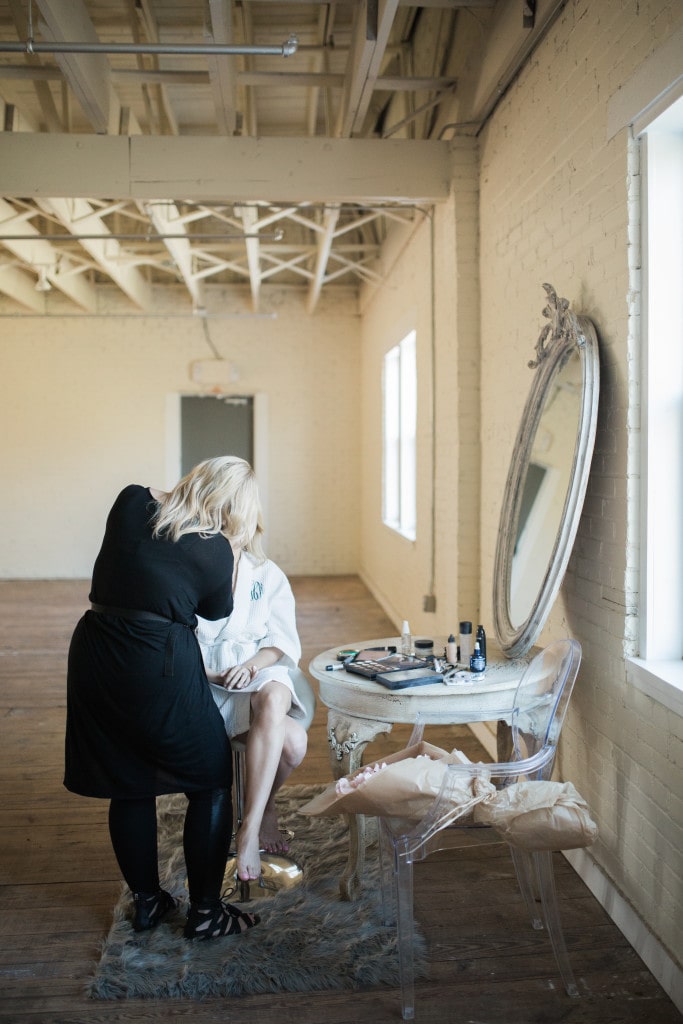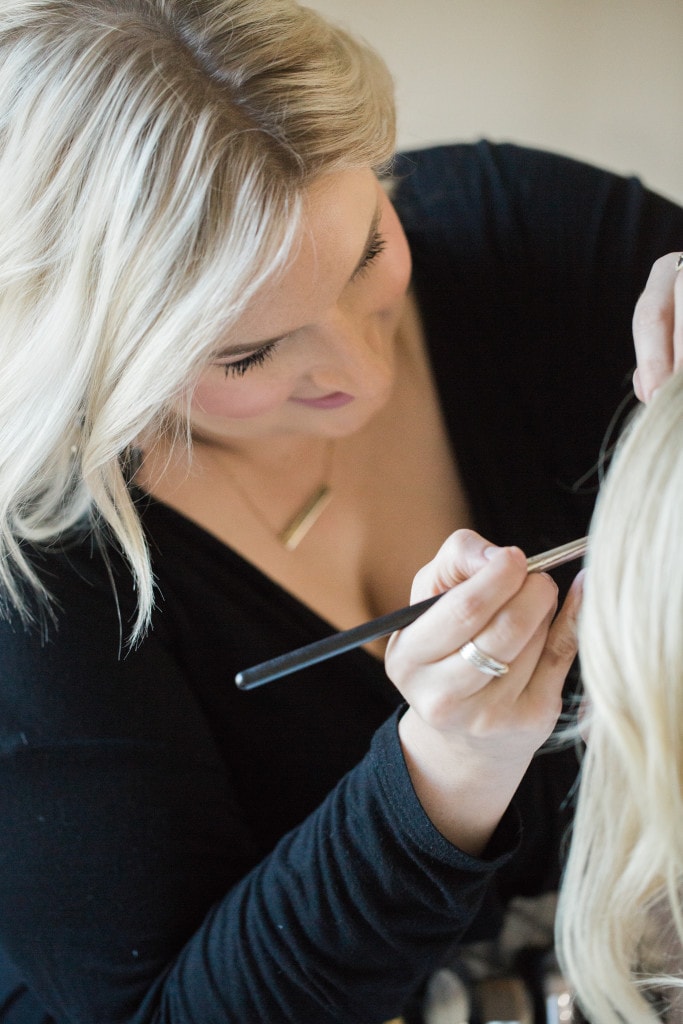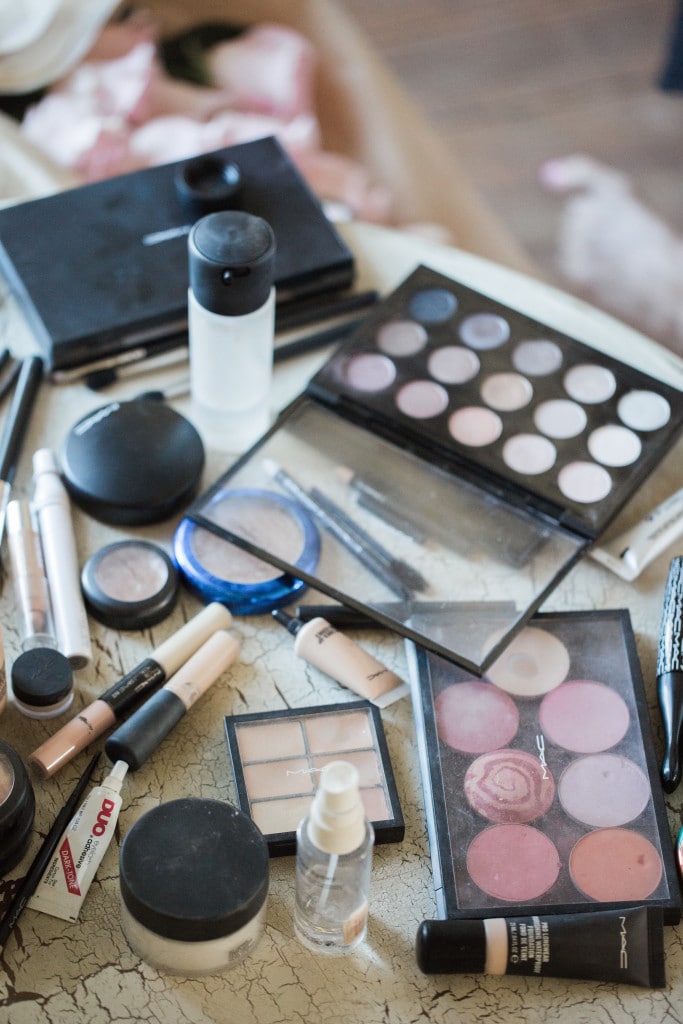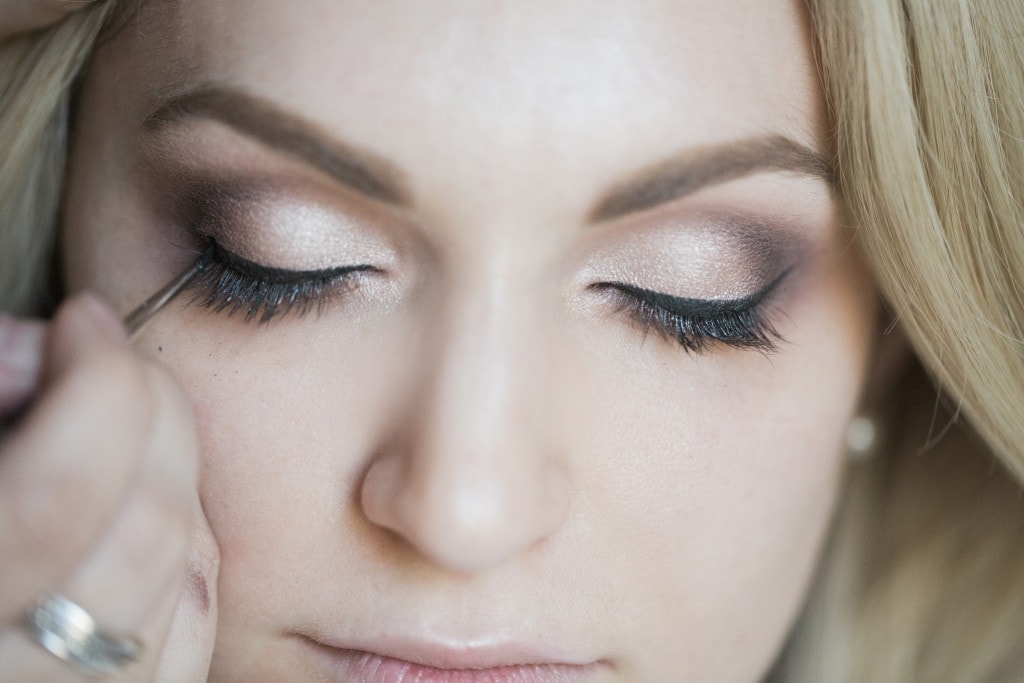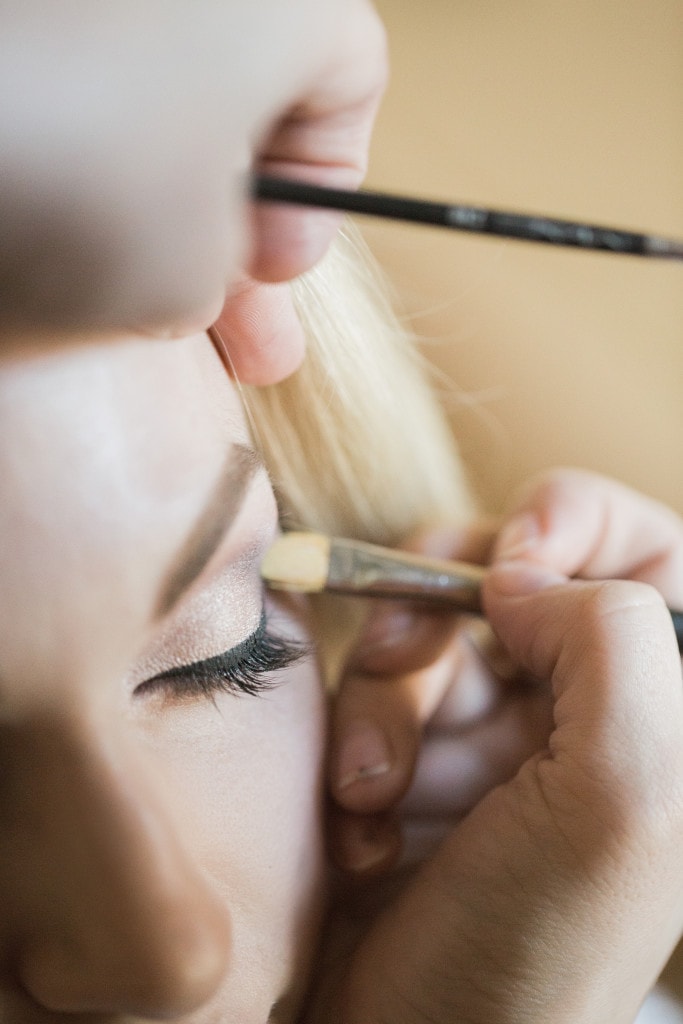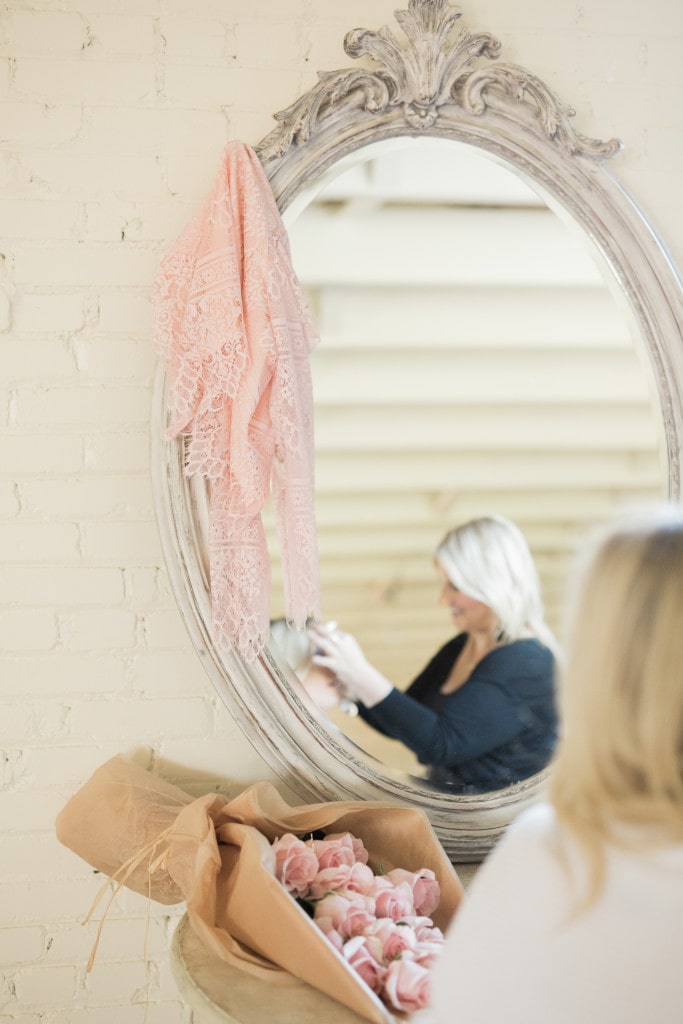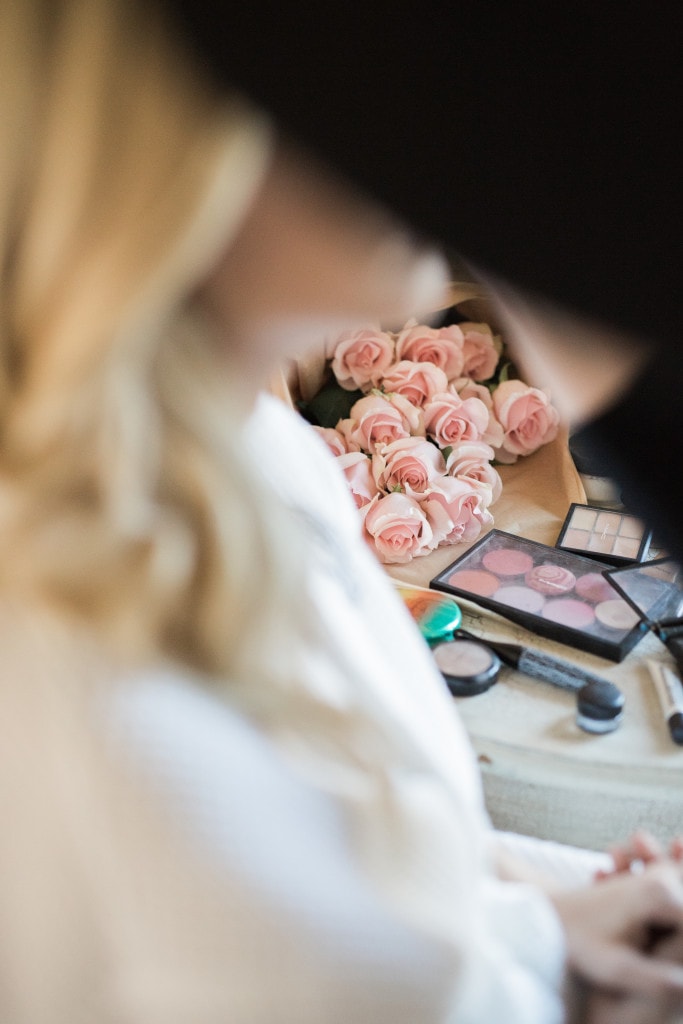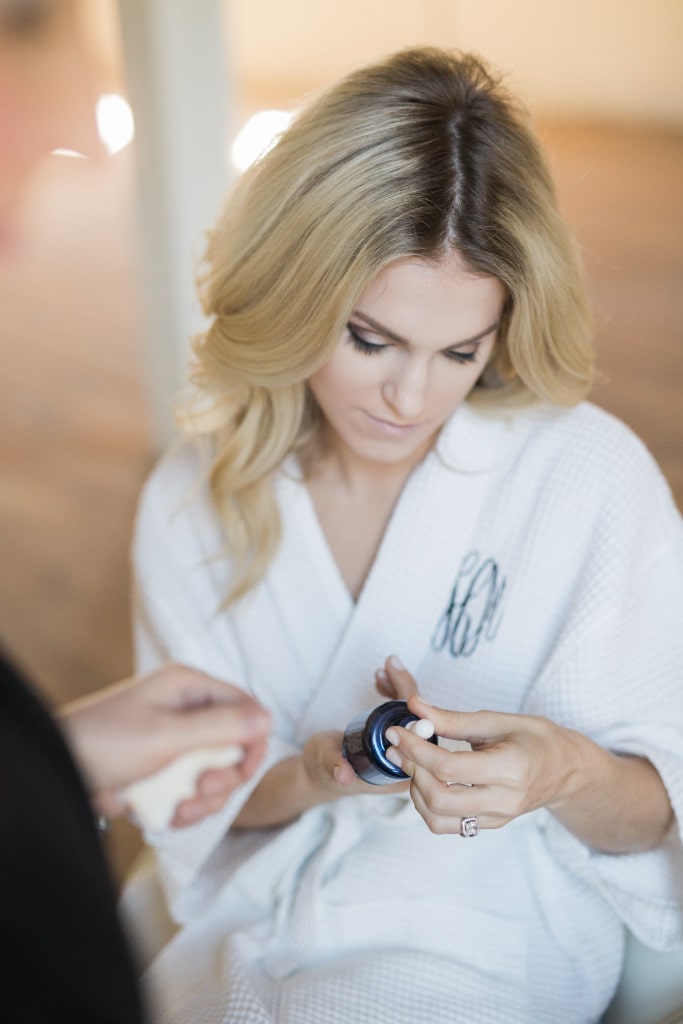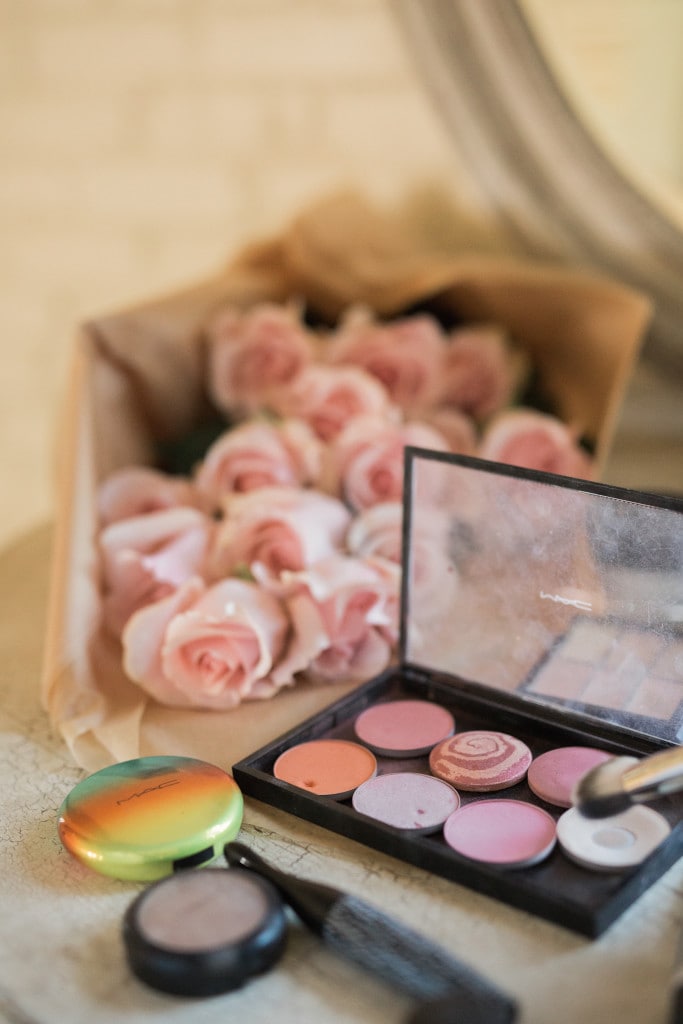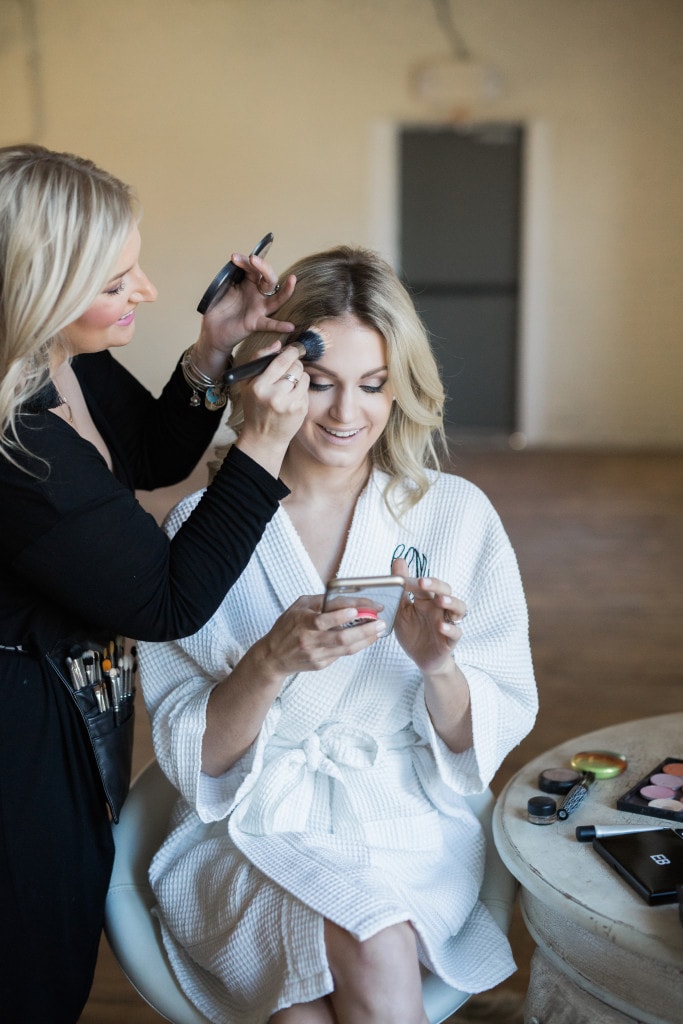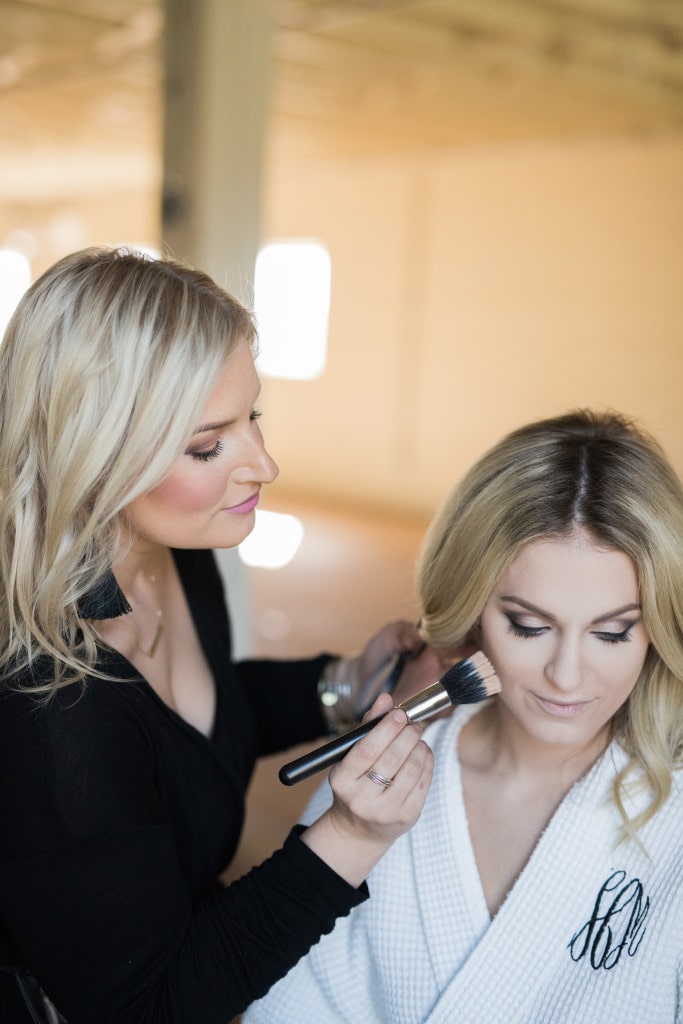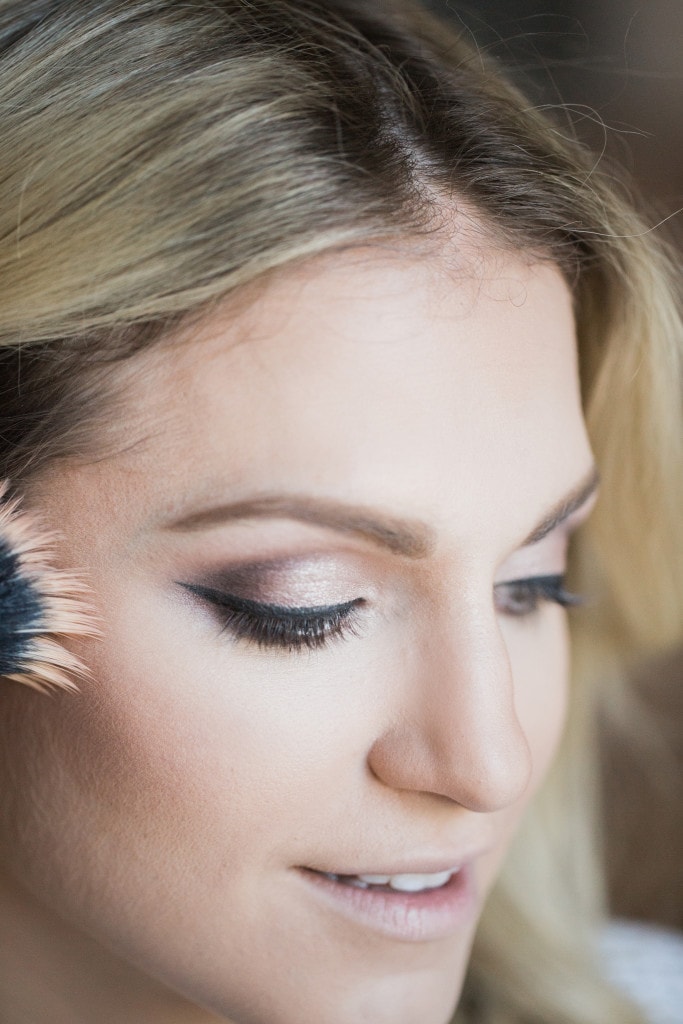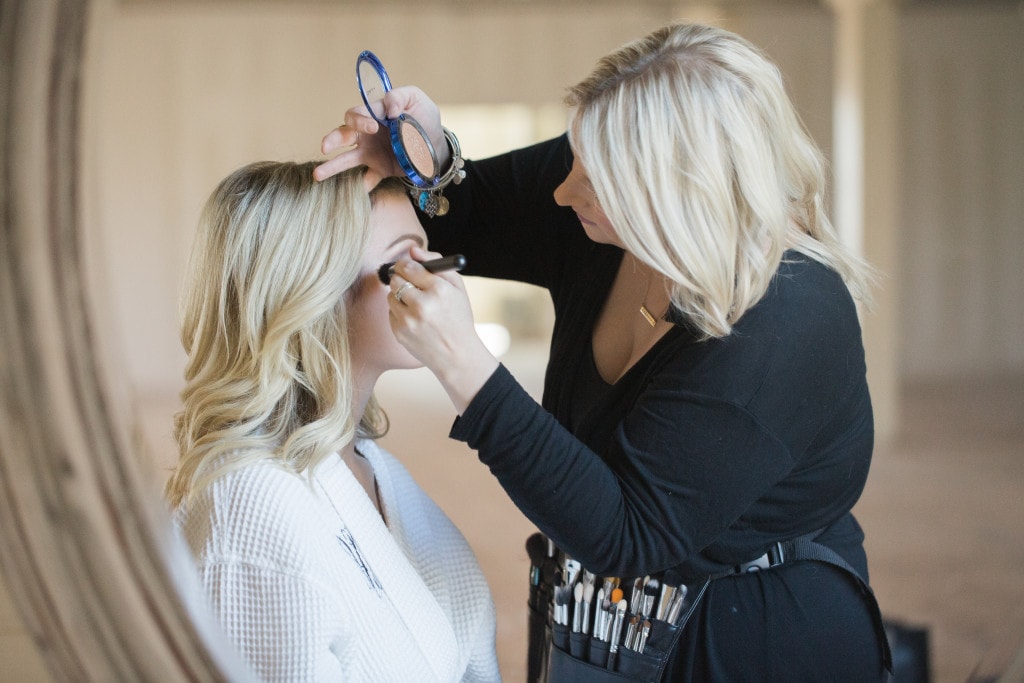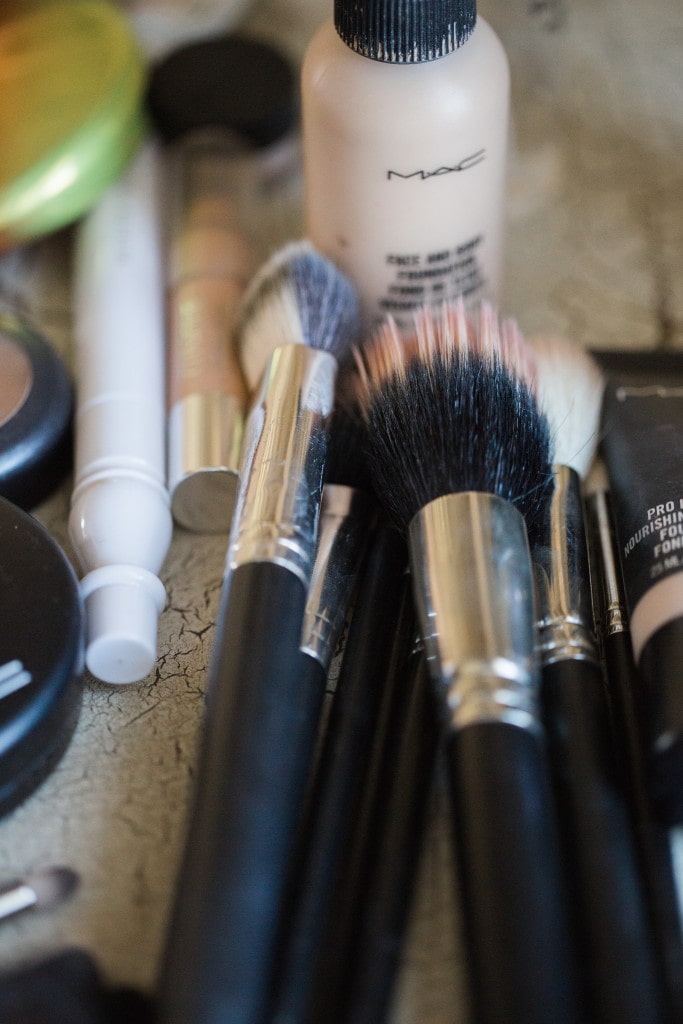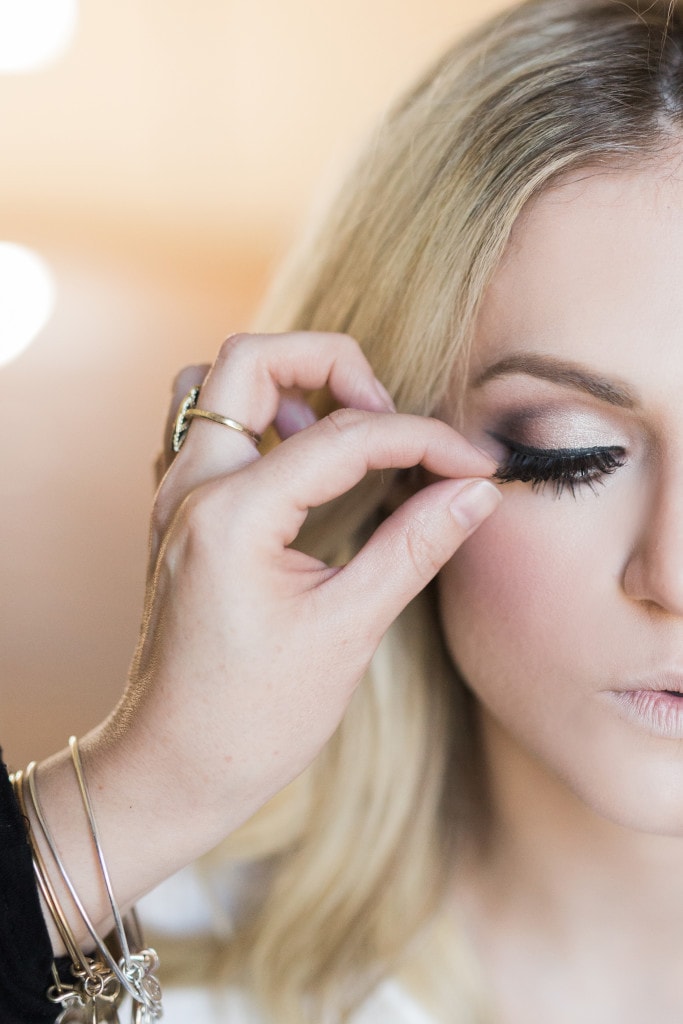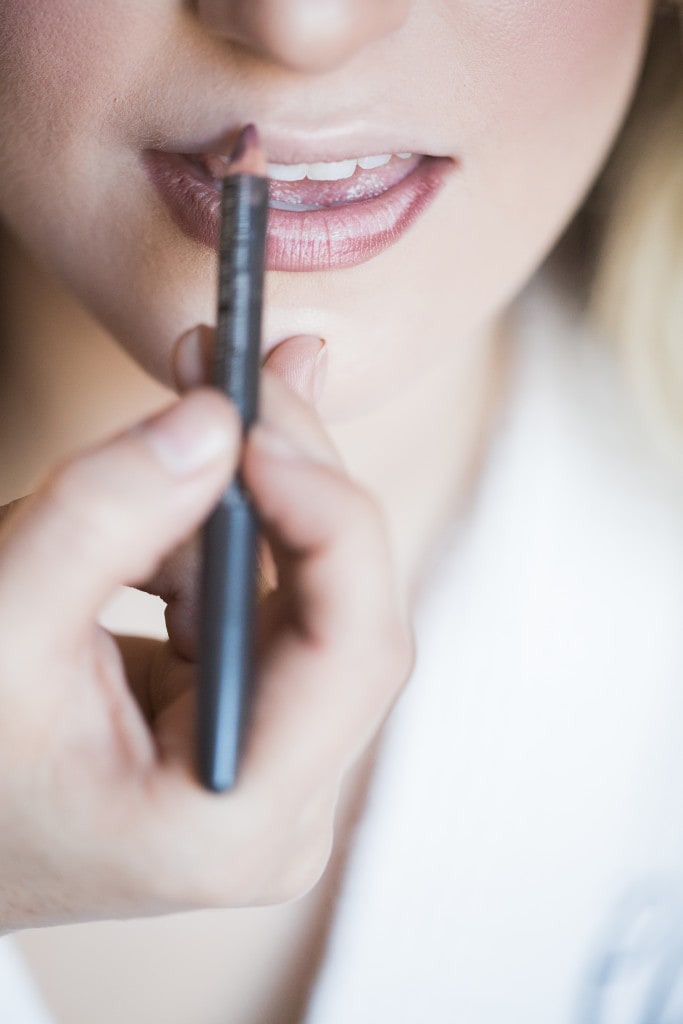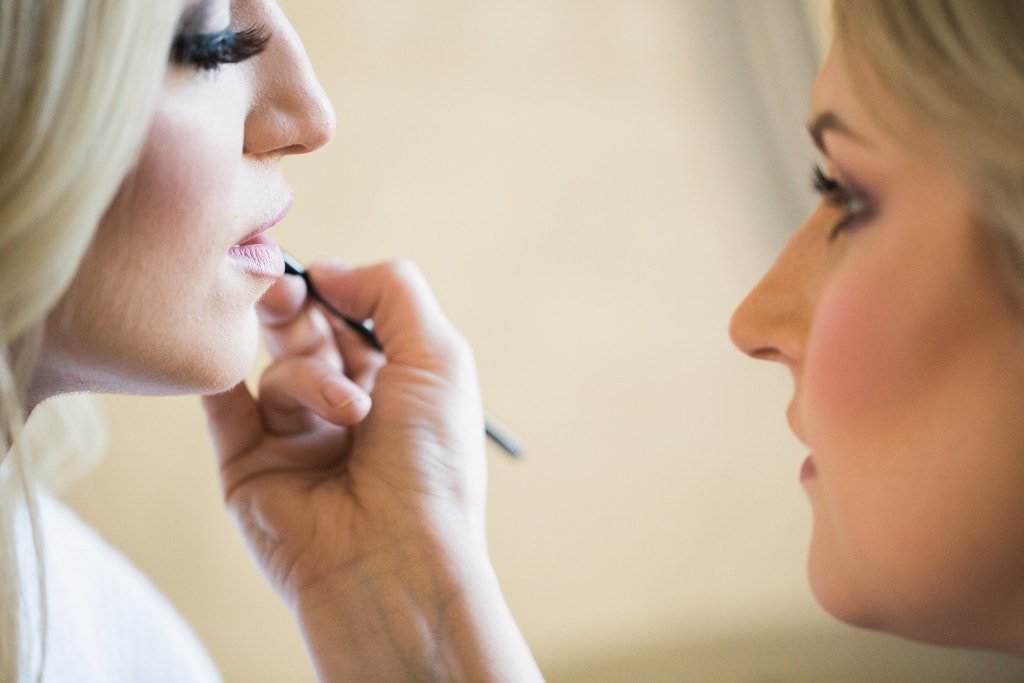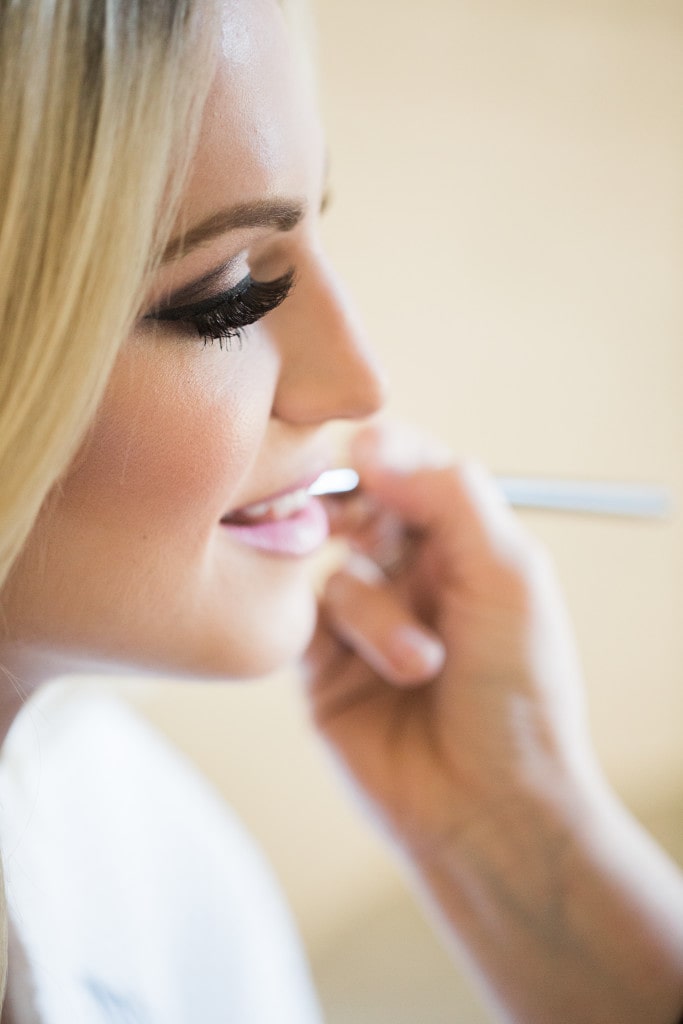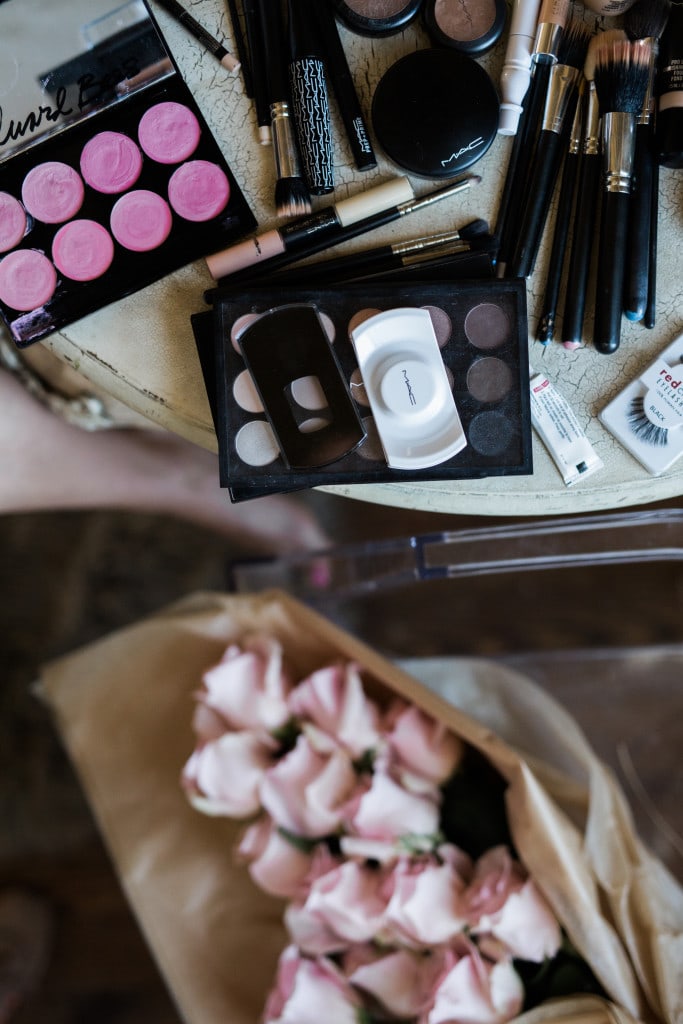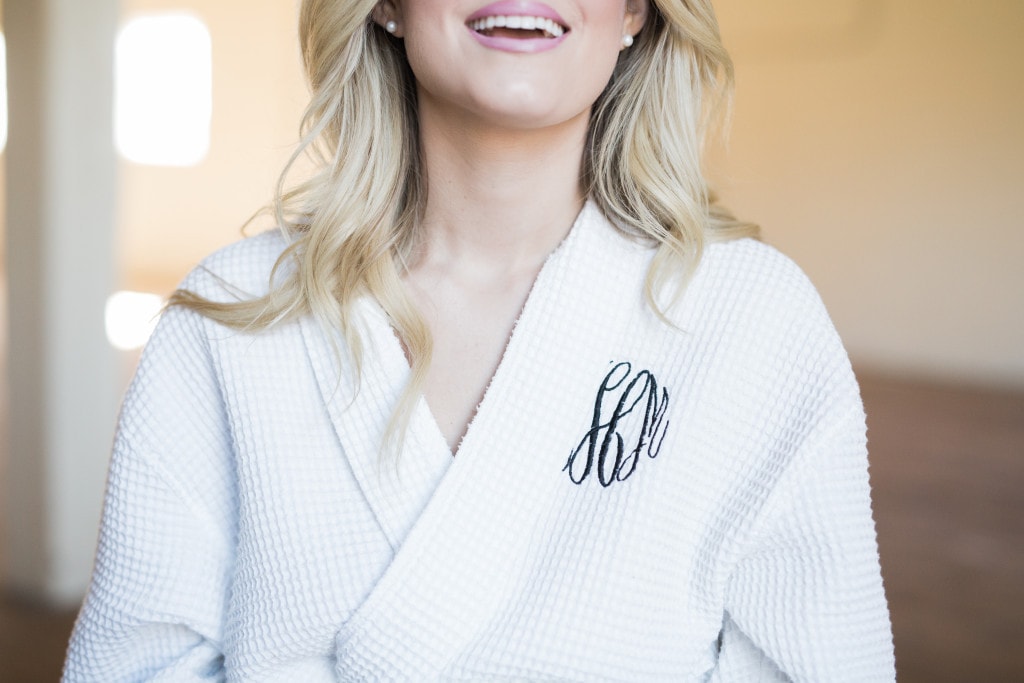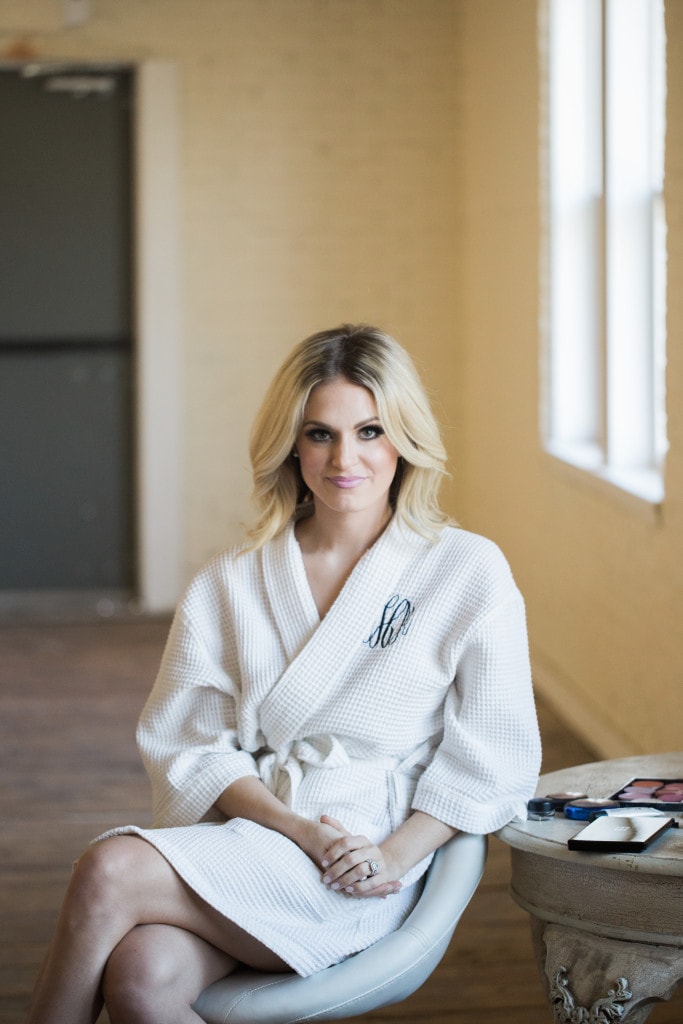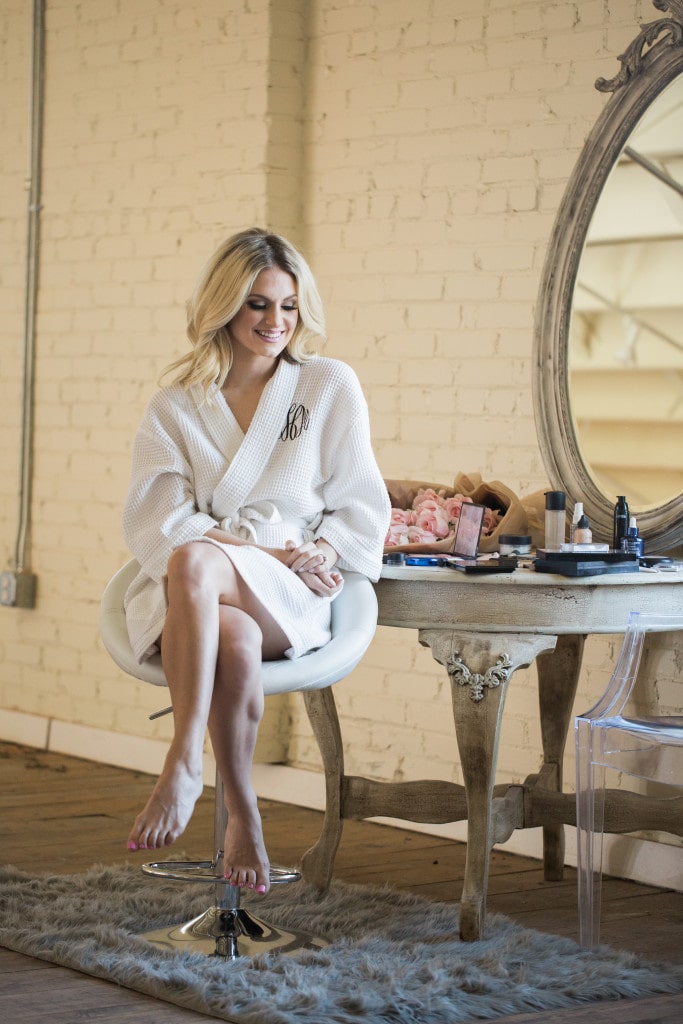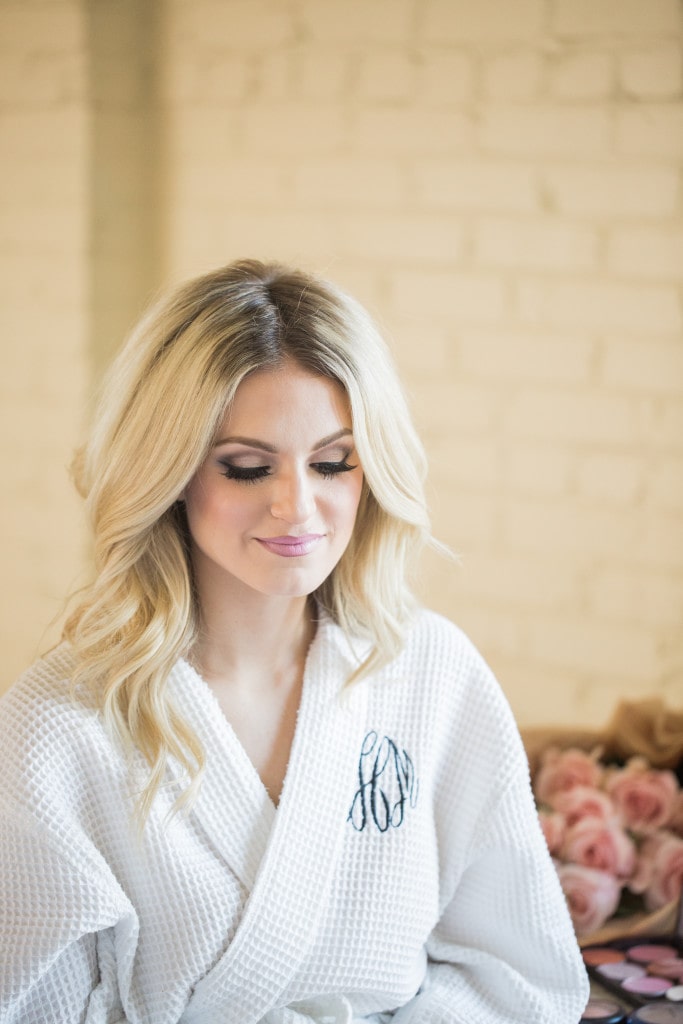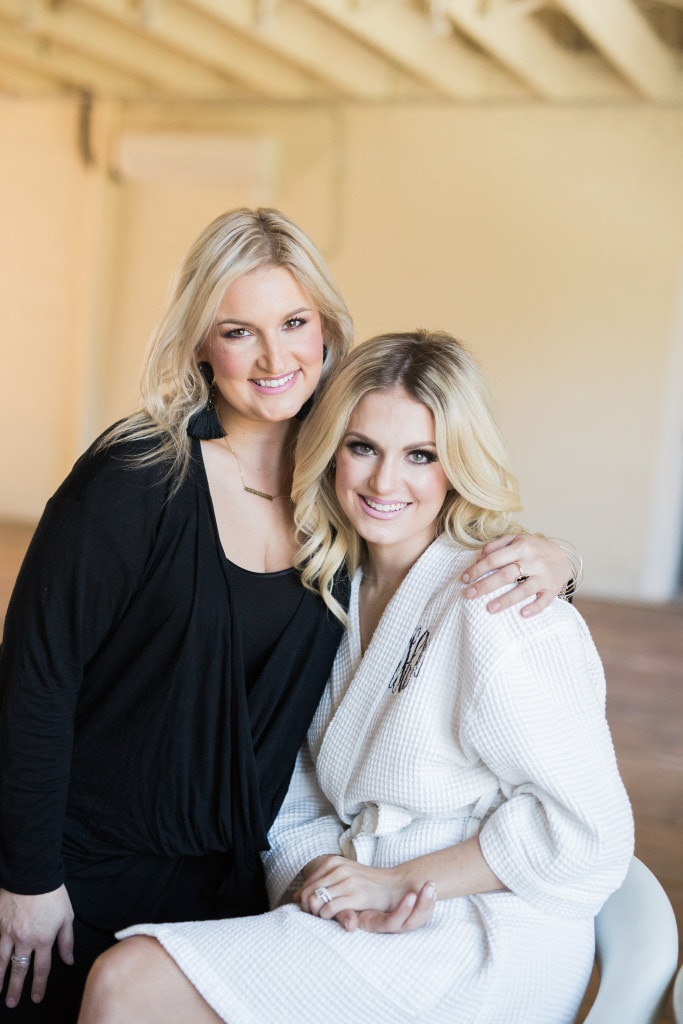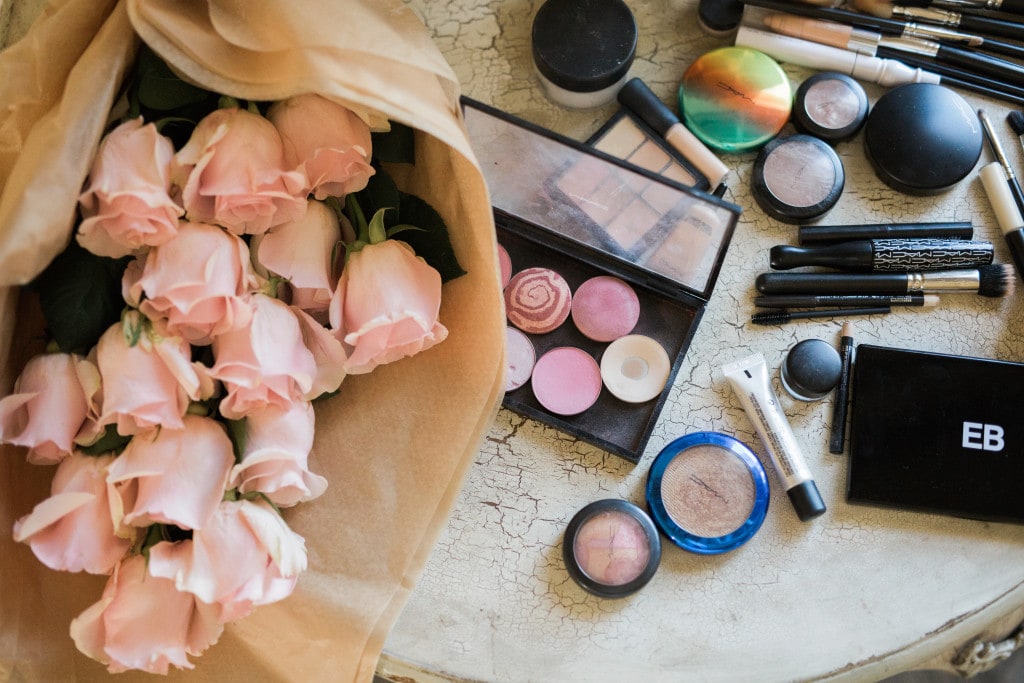 ---
Photography by: Carmen Evans
Photography Location: Brik Venue
This is seriously the most dreamy location! All white brick with chandeliers everywhere. Think Restoration Hardware meets Glam. They are opening this spring for you brides to be!
---
Hi friends! There are some blog posts that I plan out weeks in advance and I get so excited for! I feel like a mom with a favorite child, neglecting her other blog posts! I've been antsy for this to go live because of three reasons:
1.Madison, my friend and makeup artist, helped me through a huge struggle in my life! Y'all know I have discoid lupus and I actually met her when I was younger and dealing with it and had no clue how to help cover it! She has done my makeup for everything from my first prom to my wedding and has taught me everything I know. She's honest, unbiased and a total smoke show. I was so happy she agreed to share all her knowledge!
2. I didn't really tell her how I wanted my makeup done on my wedding day and yet she knew the exact way I wanted to look in person and in photos. Correction. In between sipping a mimosa and eating a donut I said, "You know how a fairy glows? Can I glow like that?" Talk about a mature serious bride. 😉 A lot of times I'll get my makeup done and it either looks great in person/horrible on camera or vice versa. Madison really understands how to achieve both.
3. While wedding makeup is typically more than you normally wear, I think we can all take a few things from it to apply in our daily routine!
I asked her to share what she used on my for a tutorial as well as answers to y'alls questions below!
My Makeup:
Keep in mind she uses a really light hand with all of these layers. Thin, buildable layers help achieve a look great for photos and in person!
Skin:
Peter Thomas Roth Neuro Liquid Youth Serum [she uses this on me before she does my makeup every time!]
MAC Mineralize Timecheck Lotion [primer]
MAC Prolong Wear Nourishing Waterproof Foundation mixed with a few drops of Mac Face & Body [mix these two for coverage and the glow you get from MAC Face & Body]
MAC Pale Yellow/Pale Pink Studio Conceal and Correct Duo [highlight]
MAC Emphasize Pro Sculpting Powder [set highlight]
MAC Mineralize Skinfinish Natural [set foundation]
MAC Harmony [blush]
MAC Bronze Bronzer [contour]
MAC Soft & Gentle [highlight]
MAC Peony Petal & Just a Wisp [light dust to finish blush]

Eyes:
MAC Fling Eyebrow Pencil [eyebrows]
MAC Omega [set brows]
MAC Pale Yellow/Pale Pink Studio Conceal and Correct Duo [to highlight under brows]
Clinique Chubby Stick Eyes in Bountiful Beige [eyelid primer]
MAC Cool Neutral x 15 Palette for shadows
MAC Blacktrack Waterproof Gel Liner [Eyeliner]
MAC Fascinating Eye Kohl [Inner Waterline]
MAC #48 Lashes and finish with waterproof mascara [On the day of the wedding I used these lashes.]

Lips:
My Pink Lip Palette [similar]

Questions For Madison:
1.What lipsticks stay on all day?
Anastasia Liquid Lipsticks, Kat Von D Liquid or MAC Liquid Retro Matte Liquids. A lipstick primer has to be used [she uses MAC P+P Lips] or your lips will dry out and it will crack. Adding ANY gloss on top will affect the wear of a brand of liquid lipstick, so just add your lip primer if you want any moisture or shine. Gloss makes your lips not kiss proof, but the liquid lipsticks can allow you to kiss your groom and not spread it on his lips.
2. What is the best way to set your makeup for your wedding day?
Laura Mercier Translucent Powder or MAC Invisible set powder for oily skin and MAC mineralize skin finish natural for dry skin. These three photograph beautifully. For a setting spray use Ben Nye Final Seal Spray. It is mattifying and creates a seal over your makeup. You can also use the Mehron Finishing Spray, which has the same ingredients. Ben Nye has a strong minty scent brides will love or hate.
3. What are the best lashes to wear on your wedding day?
MAC #36 is perfect for all brides and bridesmaids, but a really good dupe is the Ardell "wispies." She also keeps her kit stocked with Stardel #747
4. What is a foundation routine for oily skin?
Use MAC P+P Skin Refinzed Zone or Hourglass Veil Mineral Primer, those are the only two she recommends for oily skin. Don't use something with too much silicone or that is too smooth for oily skin because it will cause your foundation to slip. Those "photoready" primers will make your makeup come off. For foundation use Makeup Forever Mat Velvet or MAC Prolongwear [the original]. Follow setting routine above!
5. How do you achieve dewy skin without a highlighter?
Start with MAC Strobe cream. It gives your skin a highlighted effect and a lot of glow without shimmer. You can also use a highlighting pen [like a concealer, but with brightening agents, not shimmer] and set with a mist. Madison recommends YSL Touché Eclat Luminizing Radiance Pen and MAC P+P Fix + for extra dewiness.
6. How do you cover acne skin?
Use a smoothing, silicone based primer! This helps blur texture. She recommends MAC Mineralize Timecheck Lotion or Lorac Porefection Mattifying Face Primer. Remember you'll never be able to "cover" acne. You can disguise it as best you can, but the more makeup you apply you're just layering. Use a full coverage semi-matte foundation. MAC Studio Fix Fluid or Makeup Forever HD invisible cover. Use a cornstarch, not talc based powder to set [MAC P+P Transparent Finishing Loose Powder], a talc based powder will accentuate any texture you have on your skin.
7. What are your thoughts on a red lip for a wedding, or a not bridal nude?
Madison only does a bright red lip on a wedding day if it is going to be an era inspired wedding or Gatsby theme. If it goes with your personal or wedding style, do it! But be sure to use the liquid lipsticks above, not regular or you will be babysitting it all night. If you still want color, but not red, do a deeper pink plum. Colour Pop Liquid Lipstick in Tulle is $6 and a great option!
8. Best eyelash glue?
Duo Dark Waterproof [it is a white tube with hot pink writing]
9. Do you recommend airbrush makeup?
Madison does airbrush by request, BUT only if the bride has dry to normal perfect skin with no hair or peach fuzz. Airbrush makeup sticks to every hair and blemish and darkens naturally in those spots. It also tends to get shiny very quickly. You can get the same effect with better coverage from a great makeup artist.
10. What item should you have on hand for touch ups?
Madison came to our wedding, but she stayed at the church after we said our vows before we took pictures so she could fix my lipstick and any tears I had. She had MAC blot powder [but any oil controlling pressed powder works!], my blush, my lipstick primer, lipstick, eyelash glue and MAC Fix + in her bag. The MAC Fix + takes away the "powdery" makeup look. She didn't have to touch me up the rest of the night, which was great considering she did my makeup at 9 a.m.
11. What is the best waterproof makeup for dry skin?
MAC Prolongwear Nourishing Waterproof foundation. It has 24 hour wear, is waterproof, sweat and humidity resistant and is non-drying.
12. What highlight do you recommend?
For my skin tone she used MAC Soft and Gentle. If you are warmer use Anastasia So Hollywood Highlighter.
If you're in Texas and want to book her for your wedding here is her e-mail: Madisonmbradley@aol.com
You can see my wedding day makeup here, too!
I hope this was helpful to you whether you have a ring or you just want something to add to your weekend routine! Let me know any other bridal posts you'd like to see. 🙂