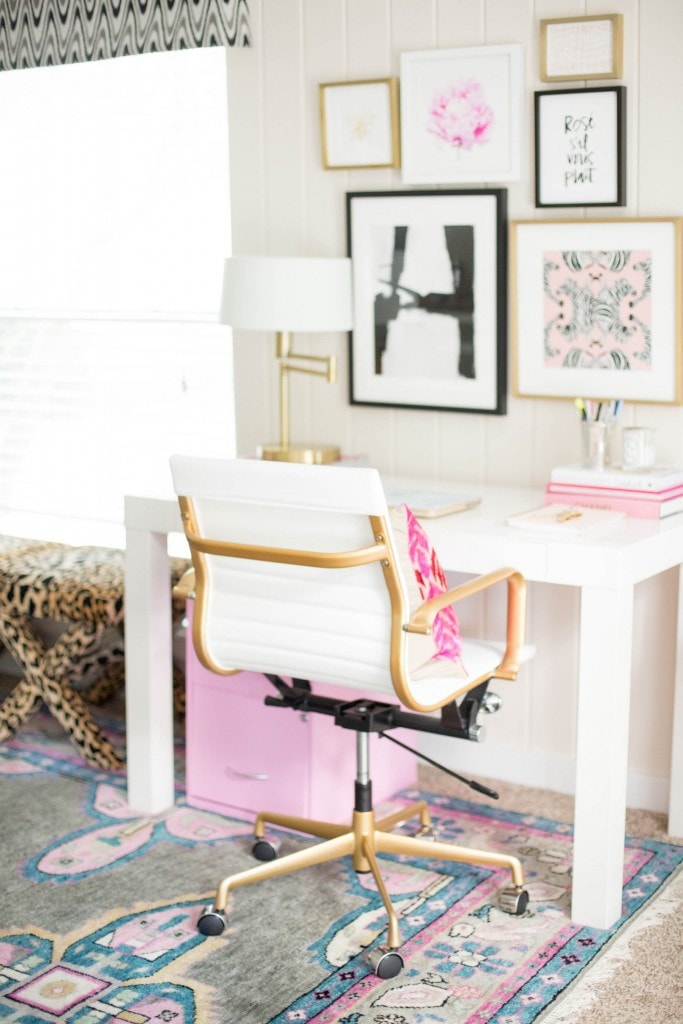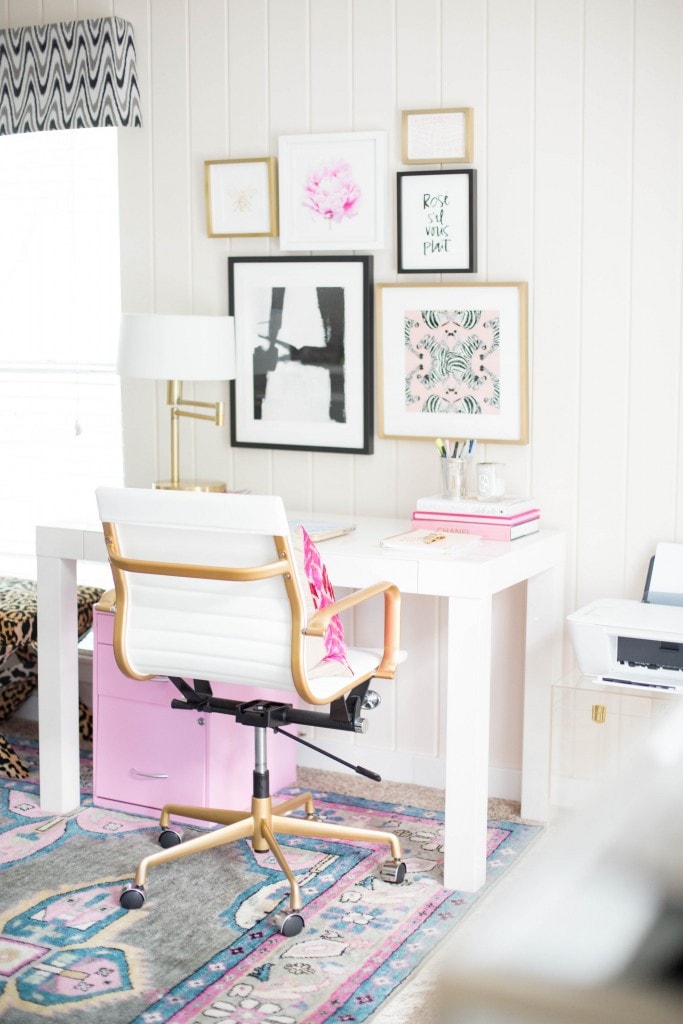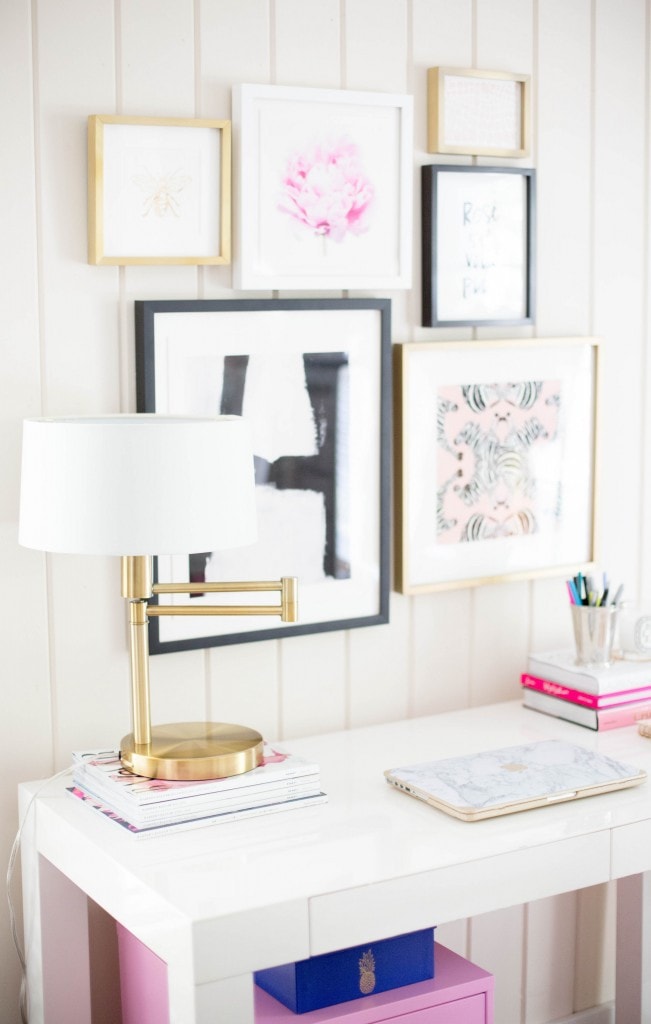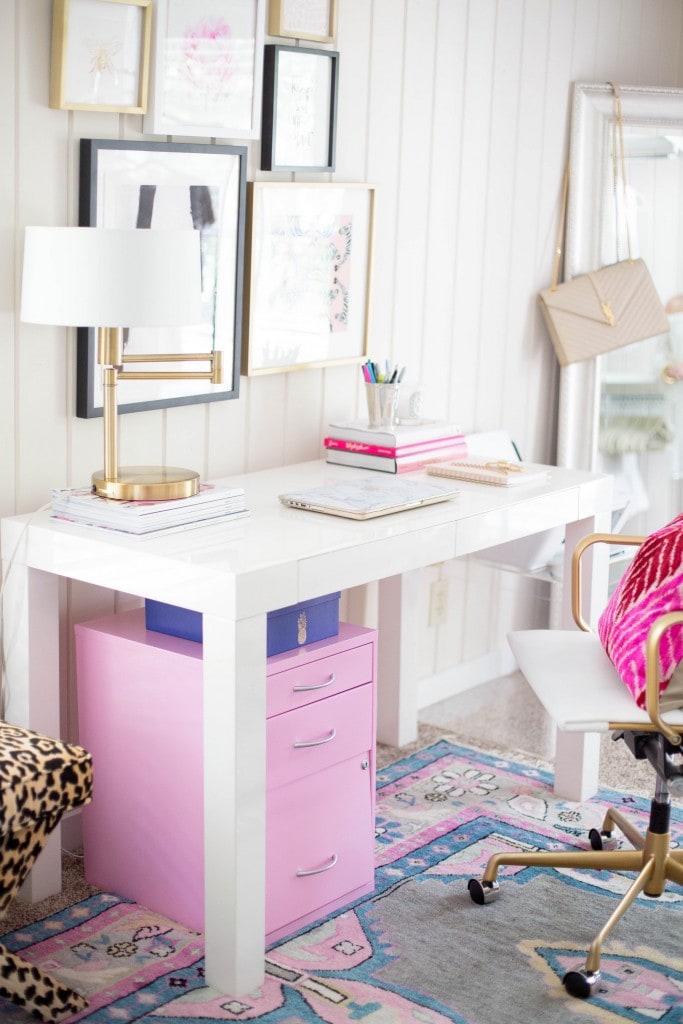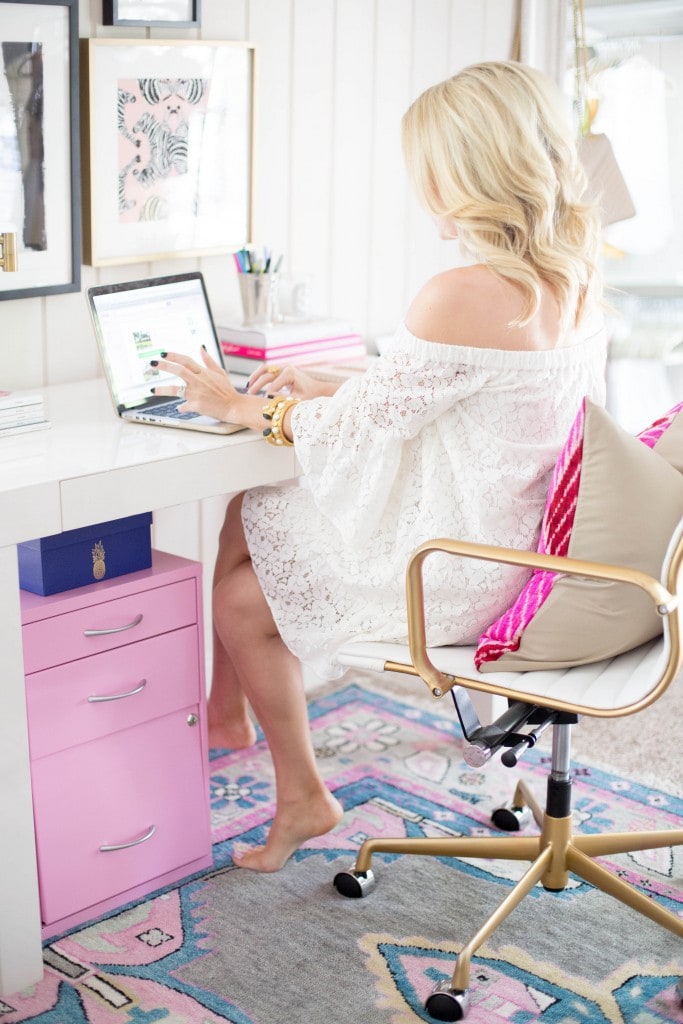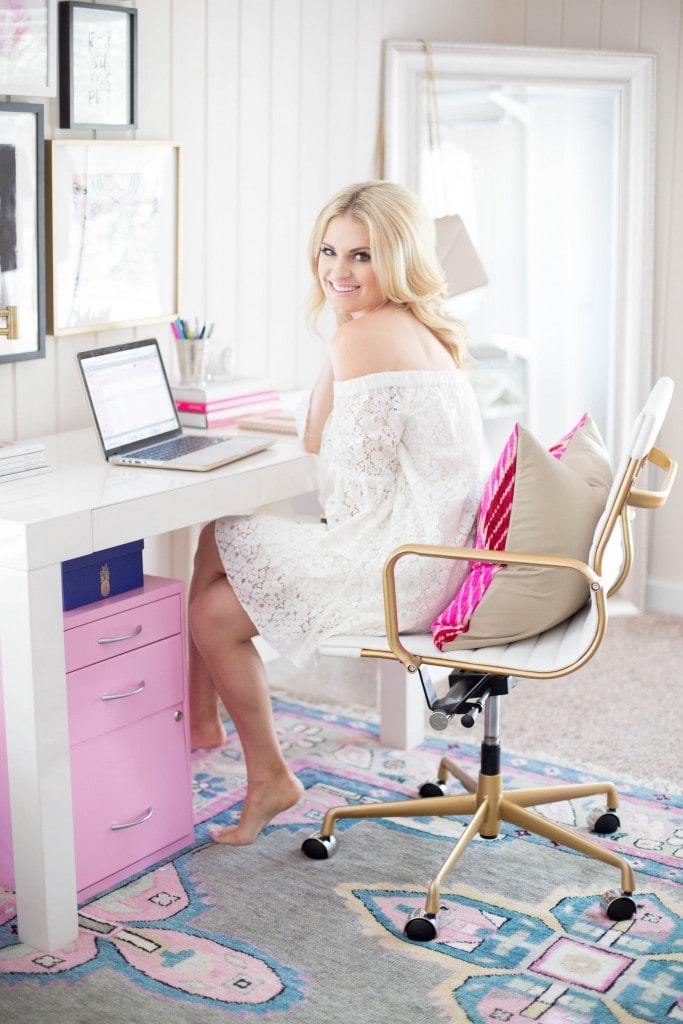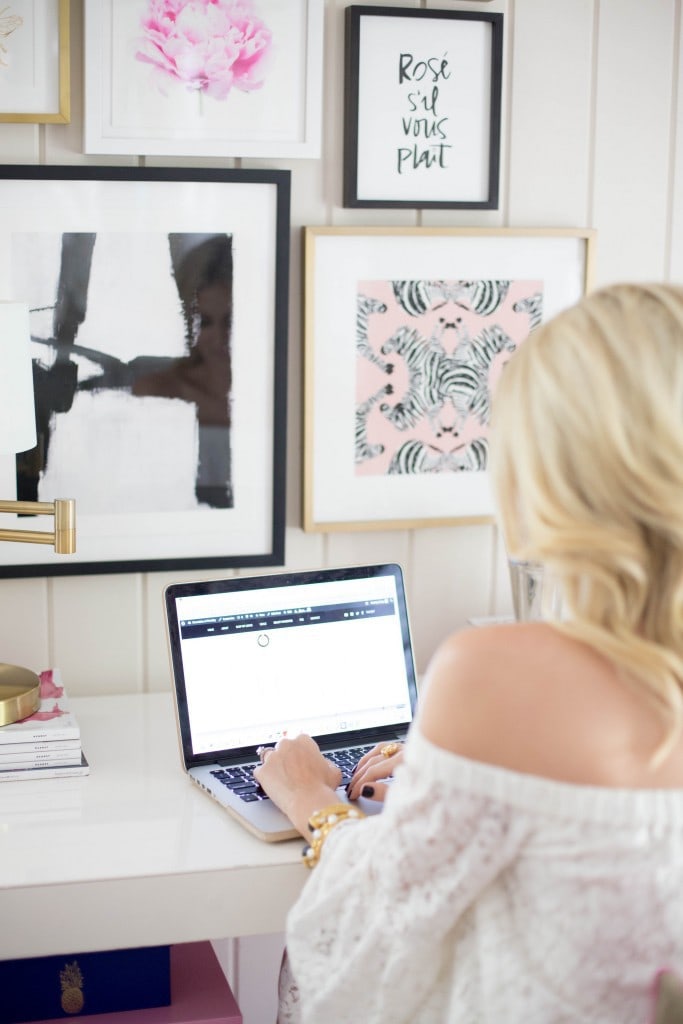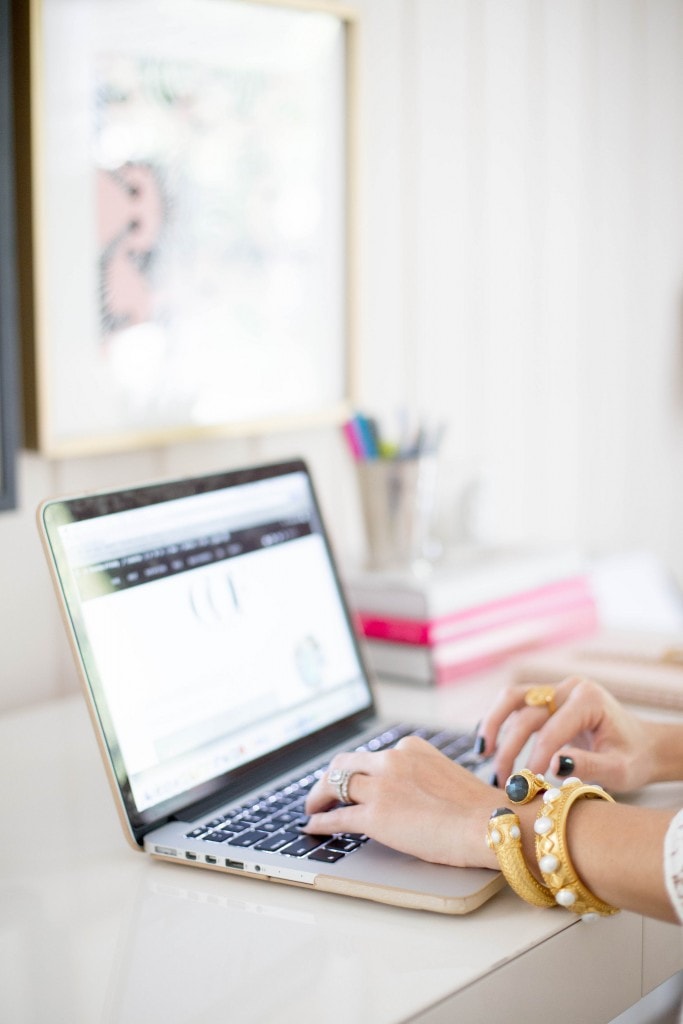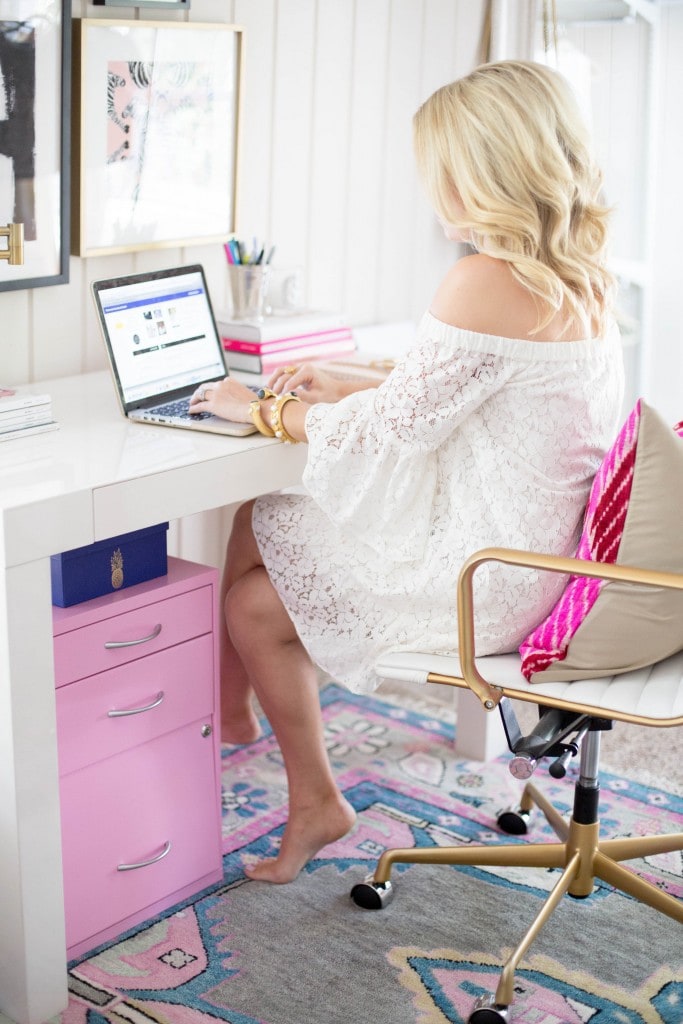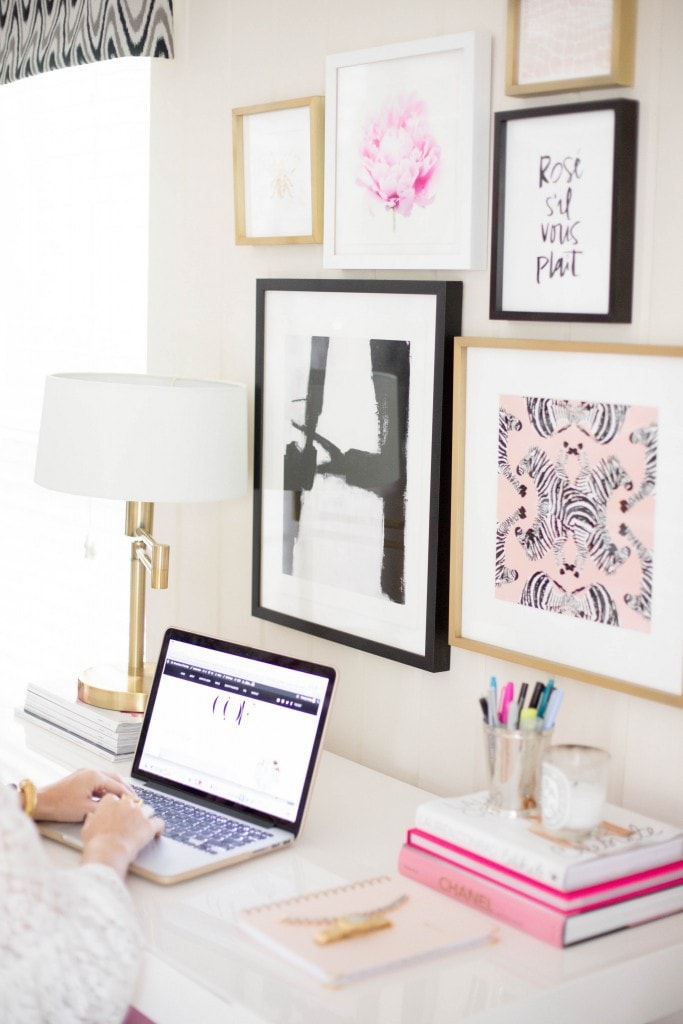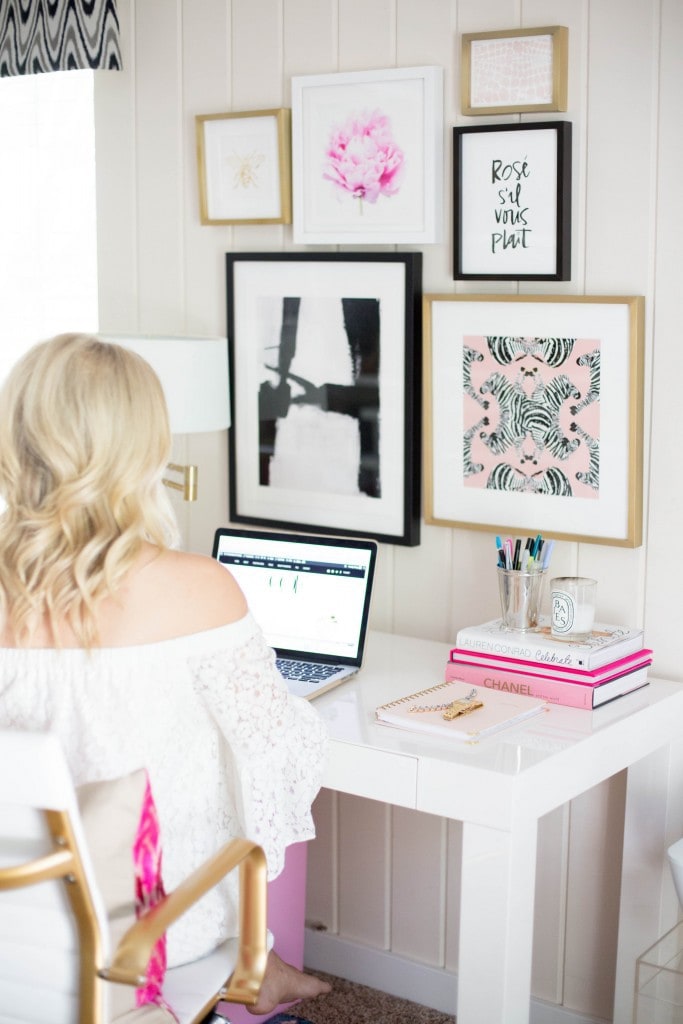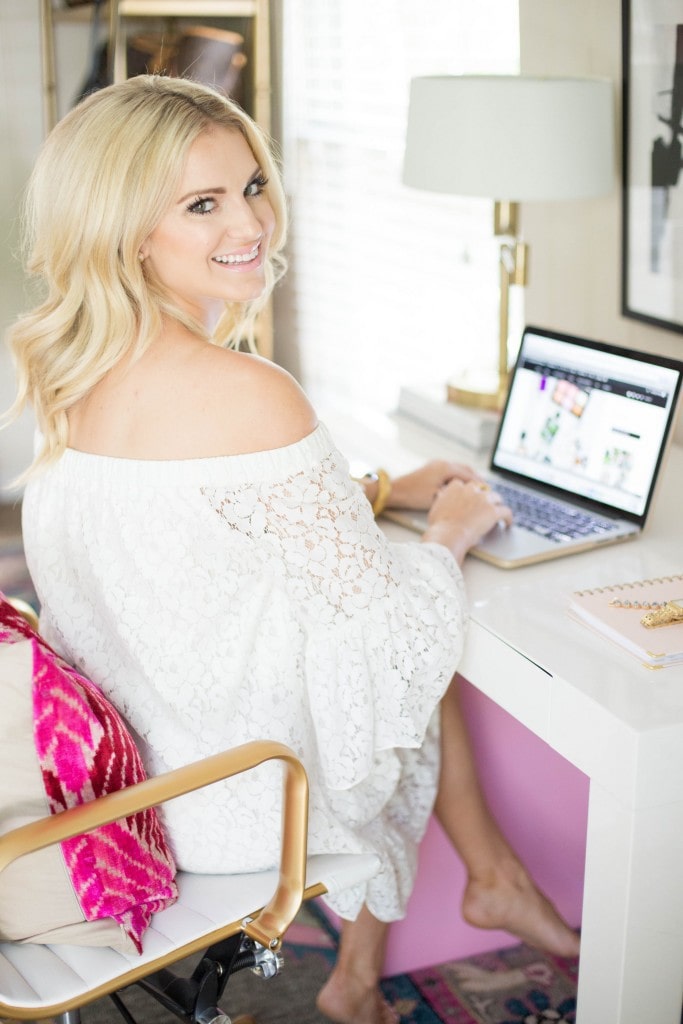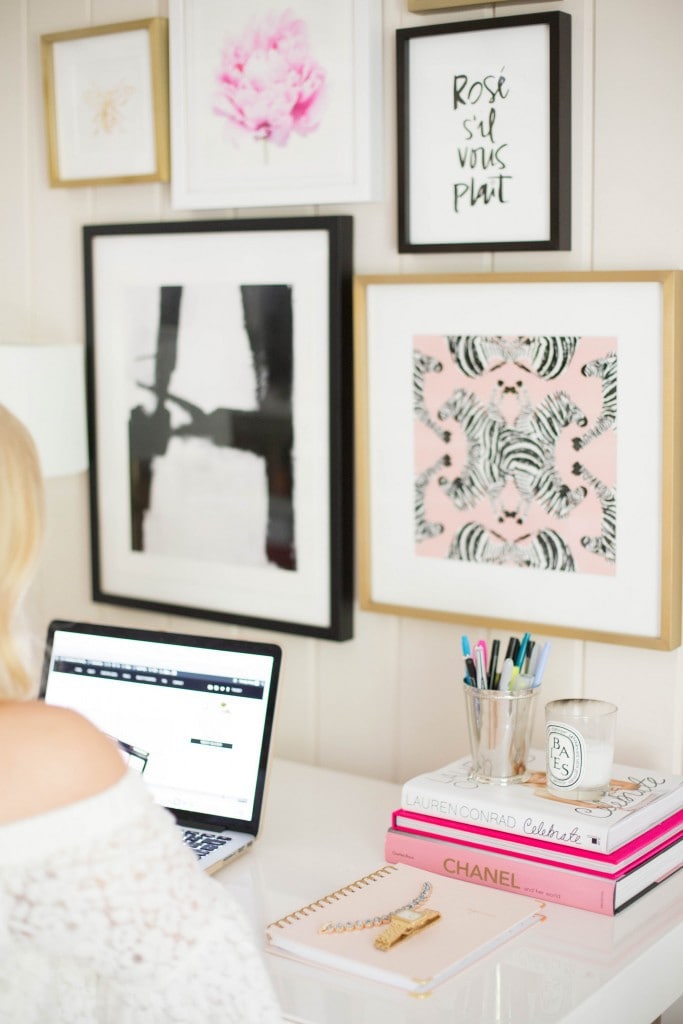 Gallery Wall: Minted [c/o] Exact links & sizes below! | Office Details: See This Post
Photography by: Madison Katlin
---
A year or so ago, I started an Ask Katey series an an attempt to be able to answer my most frequently asked questions I get through e-mails! I asked y'all to send me your questions on Snapchat a few weeks ago and I'm not kidding when I say they were ALL about dating! Do I have some single ladies on the blog?! Hey girl, hey!! Please sign up if Luke is the next Bachelor! Please!
This was so much fun for me because I was able to get really honest and vulnerable because I think as women we can all empathize with one another in the dating department. We've all had those terrible breakups, cheating horror stories and moments we can share with one another as encouragement. As always, take whatever I say with a grain of salt. Maybe you disagree with some of my dating advice and that is wonderful! Dating is never one size fits all, this is just what I believed in and what allowed me to see that Paul was my future husband. Please just be respectful that we all have different opinions on it and I'm just sharing mine.
I read a quote once that said, "I'm made up of every human I've ever met or listened to." And I loved it! I always try to take something I admire or like about each person I meet or speak with and incorporate that into my life, so maybe you won't think all of this is great, but you might find a sentence or two you can relate to, which is my hope!
1.What are your tips for a gallery wall?
If you can't tell, I have a thing for gallery walls! haha. I have them in every room of our house and it's such a wonderful way to organically incorporate beautiful life moments or things you are drawn to in a beautifully artistic way. But I have also had so many gallery wall fails so I wanted to share a few tricks I have!
1. I get them professionally framed
Honestly, y'all, I have made one too many trips to Homegoods to find a frame I think is perfect only to return it and find I wasted another trip. At this point I just get them professionally framed but it doesn't have to be that expensive! I used Minted for this gallery wall in my office and you can customize it all to your budget depending on size and material of frame! These come professionally matted and with tools to hang so you don't have to mess with it! It will take you 10 minutes!
2. Mix your matting and mounting
I never want my home to feel as if I ran to one department store and got an entire set there. I like things a little more eclectic and the same goes for art! A great way to keep a gallery wall cohesive and curated all at the same time is to keep within a color palette and focus on matting. I wanted the art to be pink, white and black and the frames to be white, black and gold to tie in with the art. Then Minted has the option for you to do floating prints, matted prints or regular framed prints. I'll show the exact ones below that way you can compare in the photos!
Floating:
1. Black & White Abstract, this is a 16×20 with the black premium wood frame
2. Peony Print, this is an 11×11 in the white premium wood frame
Matted:
1. Zebra Print, this is a 16×16 in the matte brass frame
2. Bee Print, this is an 8×8 in the matte brass frame
Regular:
1. Animal Print, this is a 5×7 in the matte brass frame
2. Rosé Print, this is an 8×10 in the black premium wood frame
2.Do you have any tips or things you'd do/still do to make Paul feel special when you're busy or did you guys have a date schedule?
Paul works a lot! He definitely does not have the type of job where he will always be home by 6 for dinner and my dad didn't either so it's really normal to me. So finding ways to stay connected and make him feel special can sometimes seem hard, because I have to be able to do them in short periods of time.
First things first, I really enjoy cooking for him. Before marriage I rarely cooked! What was the point of making a mess for myself? But now I love to cook and grocery shop because I love making him things he loves. However, he isn't always home for dinner. So I'll still cook and put it in different containers so he can take to work and I'll make sweets for his office. He loves that and I know he feels special because when he is at work he is reminded of it.
It can seem cheesy to say, "Oh I made you cookies for work!" but who doesn't honestly want to eat a cookie while working?! Who?!
We also always leave each other notes. Depending on who leaves for work first or who runs an errand, the other person will leave a note for that person to find. We each have a box of all the notes we have written one another through the years and it's such a special habit that we have in our household.
We don't have a date schedule right now just because it's the two of us and we are able to go out any night of the week, but I know once the baby is here we plan on having a date schedule. My parents always did and I babysat for a family for years that no matter how many babies were brought in the picture they always had dinner just the two of them on Saturday night. My parents really emphasized that their love went in order from God, their spouse, then their children and my sister and I felt so loved by it because we knew how much they loved one another and I want our child to feel the same!
I'm so thankful that both of our families live here because that means we have grandparents, great grandparents, aunts, uncles and their godparents to watch our babe when we do have date night and I'm sure it will be structured just depending upon our little one's schedule.
3.How did you and Paul meet?
Paul and I met through mutual friends. He went to Texas Tech but he actually went to grad school where I got my undergrad. So while I was a freshman in college he was in grad school and then started working in Dallas once he completed the program so we ended up being in the same area.
All of that to say, his friends at Texas Tech actually overlapped with my friends in college and when he was back here for his career they would hang out. So I had heard about who Paul was!
One Friday night I was going to dinner with girlfriends and my friend wanted to stop by her boyfriend's house. I was in a time in college where I did not want to date and just wanted to be with my girlfriends so I was honestly being a brat and irritated we had to stop by his house. I didn't even want to get out of the car and my friend kept saying, "Okay, Katey, come on! There's lots of great guys inside." I was not a happy camper. But truth be told the ONLY reason I was fine going inside the house was because the boyfriend's mom actually had a show on HGTV and I wanted to see all her home decor in real life. #KateyProblems
We walked in and I actually stayed in the kitchen because I didn't want to go out to the pool where all the guys were. Paul came inside and started to talk to me and then when my friends said for us to leave I was so sad! I was like, "Wait! We don't need to go to dinner!" But we did and my friend Kara gave Paul my number so he asked me out the next day.
It was so nice that we had a lot of mutual friends because for about a month of us hanging out I was able to be with my girlfriends and it just felt really comfortable and natural. I actually told him we had to go on 19 dates before we could be boyfriend and girlfriend and he still has the list in his phone to this day! He would write them all out after each one.
4.What is one beauty product that is worth the splurge?
Wait! I don't like this question! haha. So much pressure! I would say my Donna Karan Deodorant because that's a silly price for deodorant but I wouldn't say it's a splurge either considering it is under $27. I would honestly say Neulash. I can't use it right now while pregnant but you better believe when I am finished breast feeding that I'm buying 4 tubes! haha. I have a full post on it here!
5.What dating advice do you have?
I get this question in e-mails quite a bit, and sometimes I laugh because I think, "Oh boy, let me think back to all my cringe-worthy dates and moments I've had!" But I think the three things that really boiled down to me knowing Paul was the one were:
1. Let your expectations be known up front
I'm not saying that your first date will be perfect and you'll tell both agree on every single thing. Dating is two imperfect people trying to enjoy their imperfect lives together. However, I wasn't timid with Paul. Like I said earlier, I didn't even think it was a time in my life I would really be dating because I was going to be graduating college early and focusing on my career, and I didn't have anything to lose. So on our first date I brought up everything. If he couldn't respect my religion, my morals, my political views, my stance on dating and how I viewed marriage then what was the purpose of going on continual dates?
Before our first date when he was opening my door I said, "Before I get in, I just need to let you know this is what I believe in, so if that bothers you maybe we shouldn't go." Which is crazy and I don't even know how that came out of my mouth. But he tells everyone he knew then and there he'd marry me because I wouldn't fluff through a few dates and cocktails and be timid on my faith.
I'm not encouraging you to say that on your next date. In fact, honestly, please don't do that when he is opening the door! Something overcame me! haha. But I would encourage you that if you don't want a serious boyfriend, if you do want a serious boyfriend, if you have a really strong faith or if you are really passionate about a certain viewpoint in life don't be afraid to bring those up in conversation. If he is a good man, he will respect you and value your thoughts even if those don't fall directly in line with his. You don't have to find your clone, just find someone that respects everything you think because it means he always respect you.
You should never be scared or ashamed to say what you want out of a relationship and what you stand for! The right ones won't run and the wrong ones will, so it just saves you the trouble! The reason I also say this is because so many times you can get in a relationship with someone and start to get attached and 3 months in you wake up and think, "We don't agree on anything, he thinks what I think is silly and now I'm too involved to end it!" Trust me, I've been in a relationship where I couldn't help but think, "EVERYTHING we want is different, how did it get this way?" And I know it's because I was too timid to state what I wanted.
2. If you wouldn't want your son to be 100% like him, leave him
I've also had my fair share of poor relationships and relationships that lasted a few months too long. This isn't said to disrespect those relationships by any means, but honestly to say if I had been a kinder girlfriend I would have let them go earlier because that would have been the most loving thing to do at the time!
Sometimes it can be so easy to fall into a continual excuse trap. "Oh he isn't answering my calls because he is with his friends and he had a long week." "He's being mean to me right now because he is tired and cranky and he just gets that way sometimes." Or my personal favorite I think we've all thought at one point, "He is acting odd because he is about to graduate and is freaking out about the future!" I mean what?! Dating is doing life together and with life, comes stress, fear, uncertainty and nerves. It's never an excuse to be mean or a jerk to one another. True respect doesn't require excuses. It requires understanding, but never excuses.
I had a relationship like that once where I never really agreed with his actions but we were great friends so I always found excuses. I remember my mom looking at me one evening and said, "Look, you're my daughter and I will always try to understand your decisions. But I'm telling you right now if you don't want your son to be 100% like the guy you're dating, leave him."
And honestly, I thought that was such an aggressive comment to make! I was not thinking anything about marriage at the time, so thinking of a son? That shocked me. But the more I thought about it the more it made sense. Who you date is a reflection of what you accept and what you think is appropriate behavior, just like what you would raise your son to aspire to be.
I thought about having a son one day and if he were to be like my boyfriend at the time and I knew I wouldn't really be okay with that. I wouldn't make excuses for my son and wouldn't find that behavior acceptable. It was the best advice my mother ever gave me!
I feel so blessed to be married to Paul and this isn't to say that we have a perfect marriage and that we are perfect together. No one has a perfect marriage and my goodness, my mouth gets me in trouble so much! Why are southern girls SO sassy?! It's a blessing and a curse. He is imperfect, but if our future son acted 100% like Paul on Paul's worst day, I would be praising God day-in and day-out and couldn't imagine a person I'd want him to be more like.  Now that we are having a little one, this statement is so applicable. I don't even care what traits of mine they have, I'd love for them to be 100% like Paul and I think that's a good sign that you know you've found someone you love and respect with everything you have.
3. Know that you deserve to be pursued
1 Peter 2:9 says, "But you are a chosen people, a royal priesthood, a holy nation, God's special possession."
Whether you identify as a Christian or not, I hope that this point can tell you that you are worthy. You are worthy of respect, you are worthy of value and you are worthy of being pursued. You don't not deserve to be ignored, to be toyed with or to have games played just because you are a female. That's never okay.
I think so many times we as women either find excuses for men or relationships because we don't think we really deserve any better, but I'm telling you that you do!
And the same goes for how you treat a man! They are just as much worthy of respect as you are and if you know a date isn't going anywhere, don't feel like you need to draw it out. Respect him and his time and let him know your feelings in the most polite manner.
This post was so scary to write and share, but I really hope that a sentence or even a few words were helpful to you! Do you have any advice you'd love to share to other girls?! Comment below! And as always, thank you so much for spending part of your day with me!