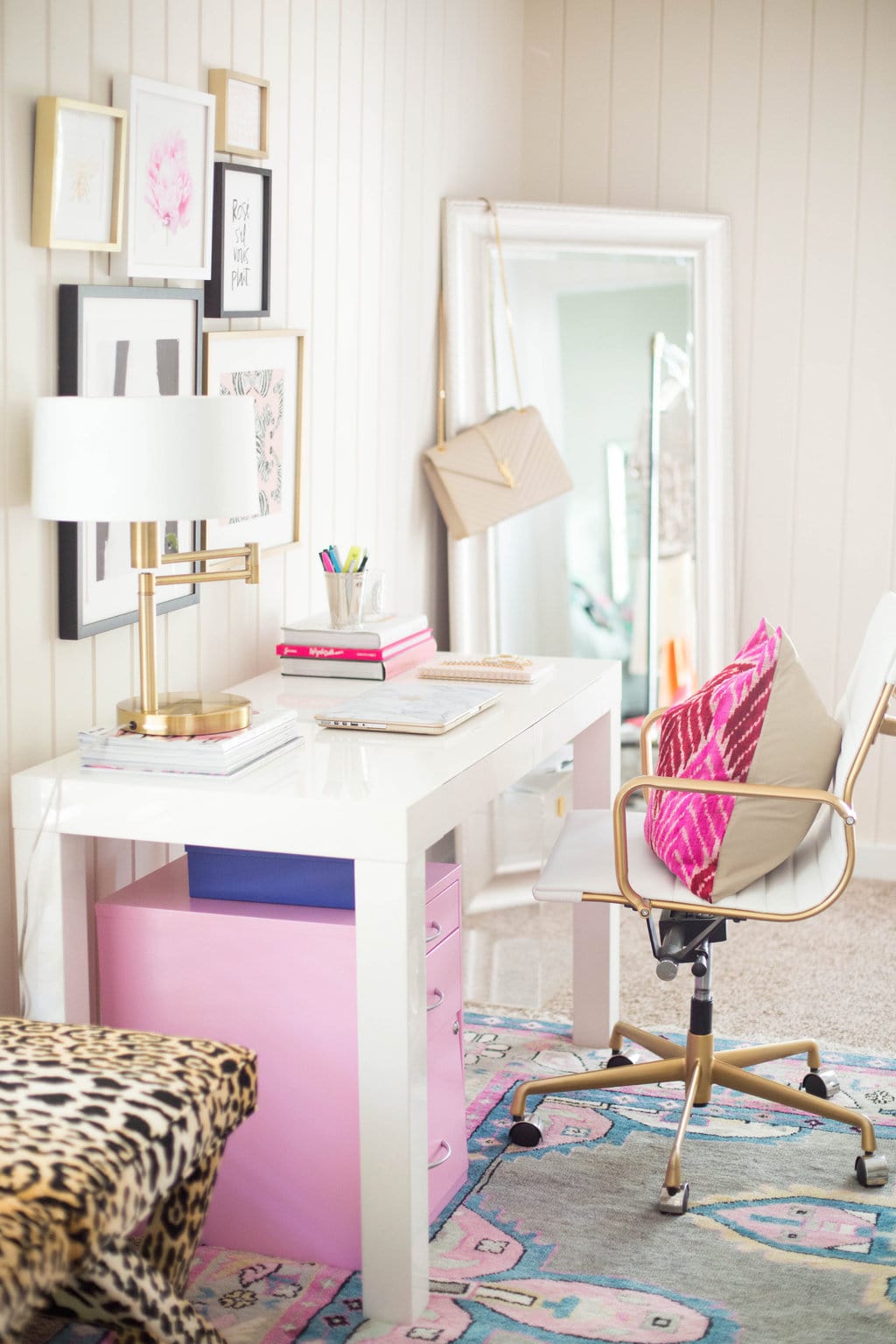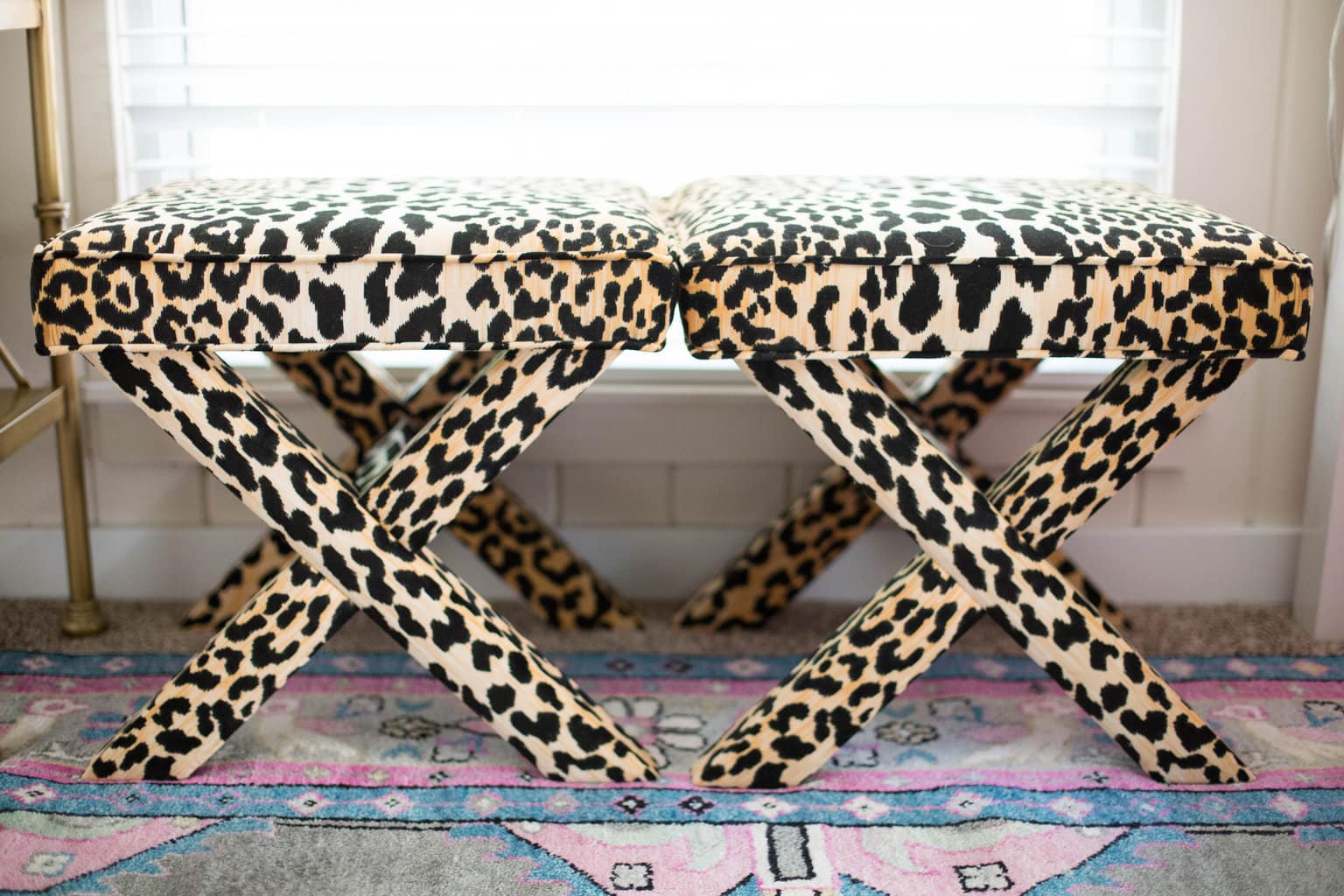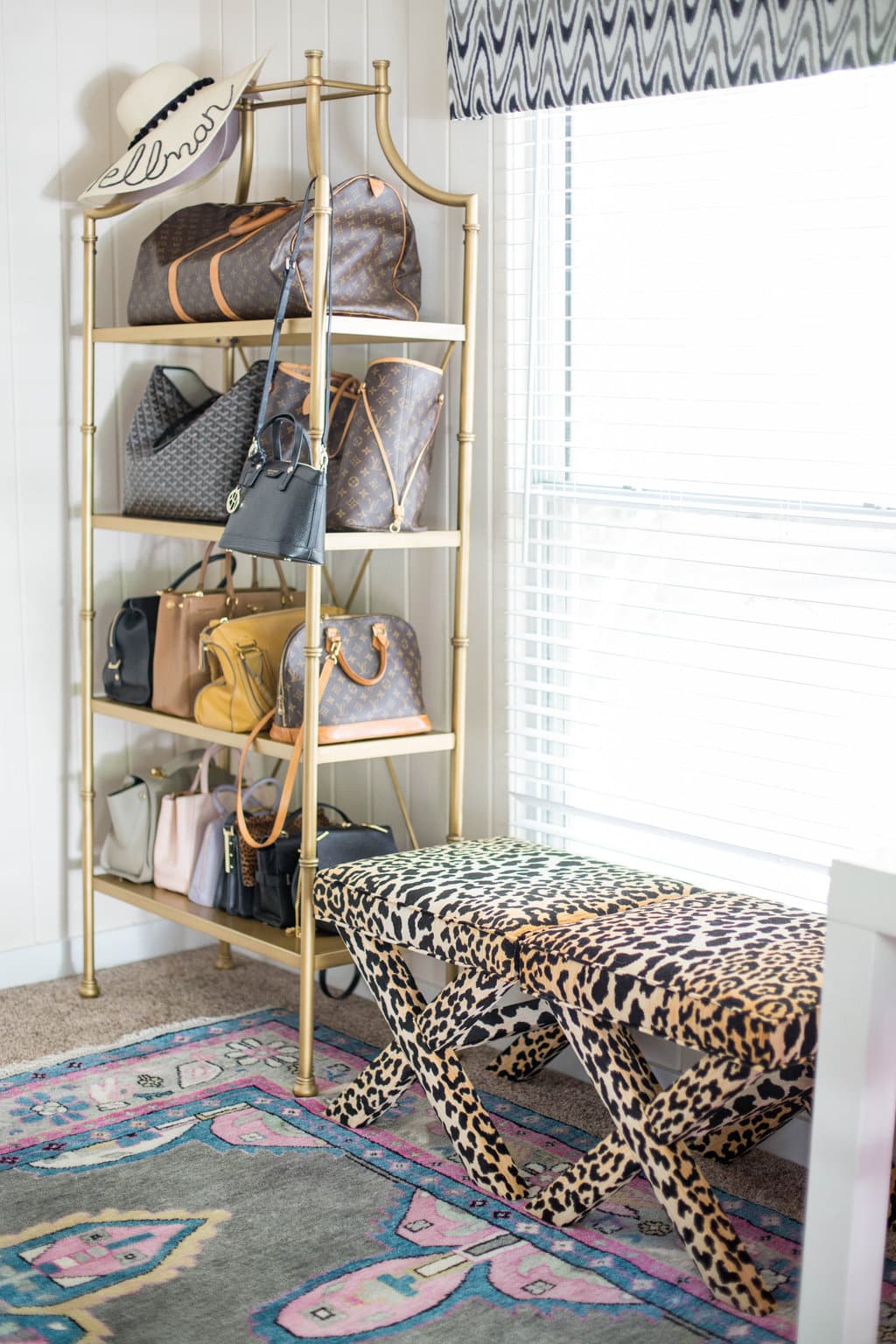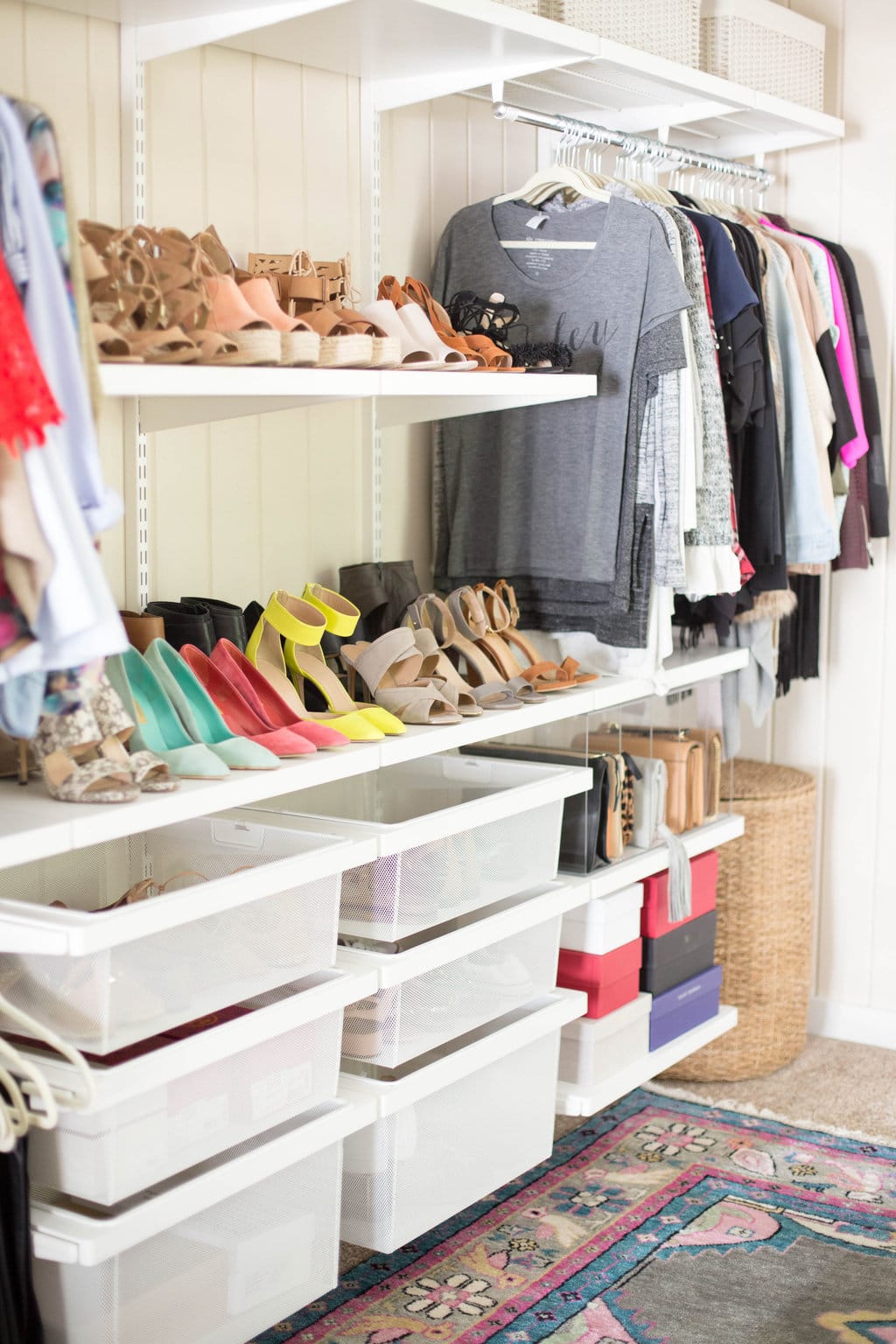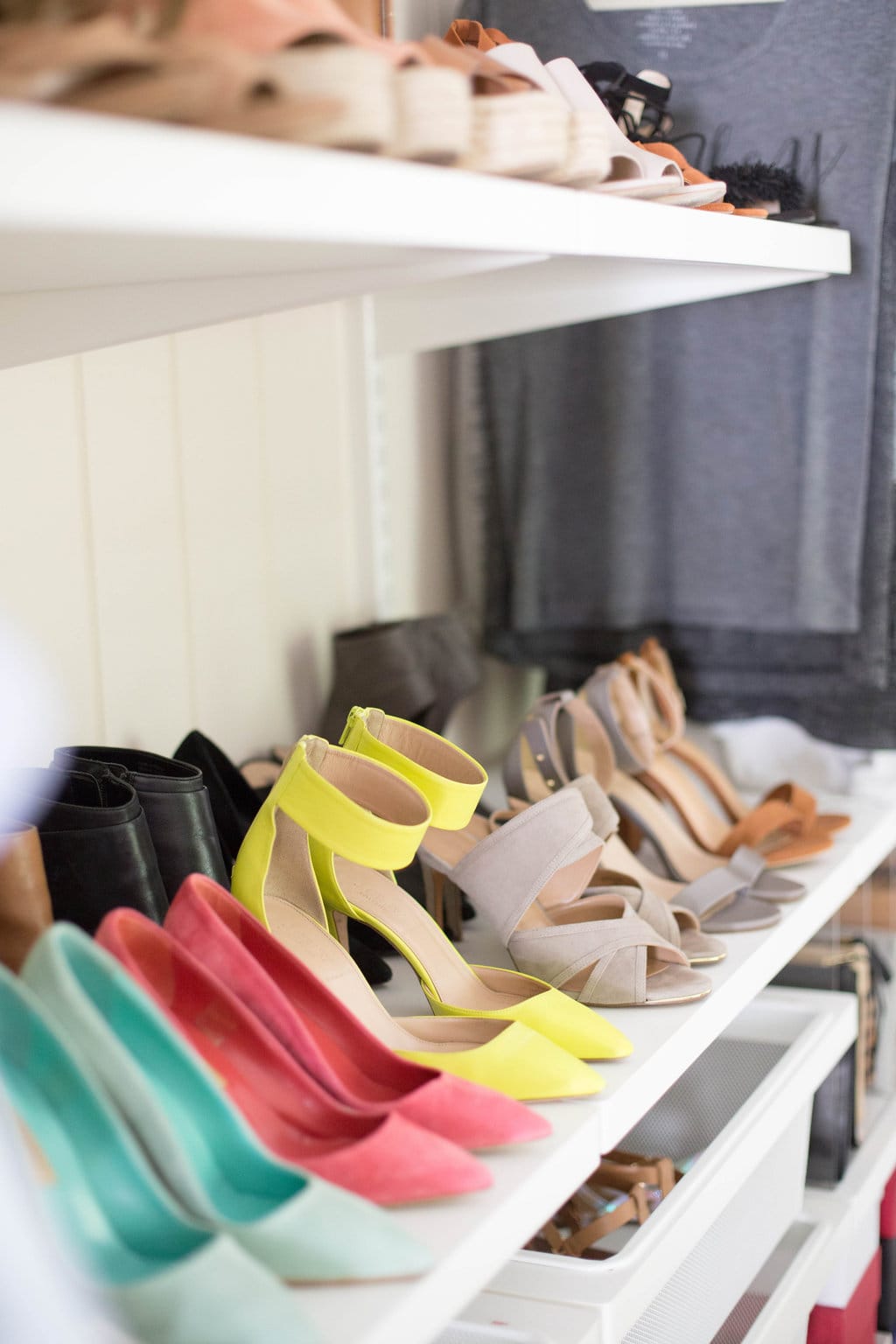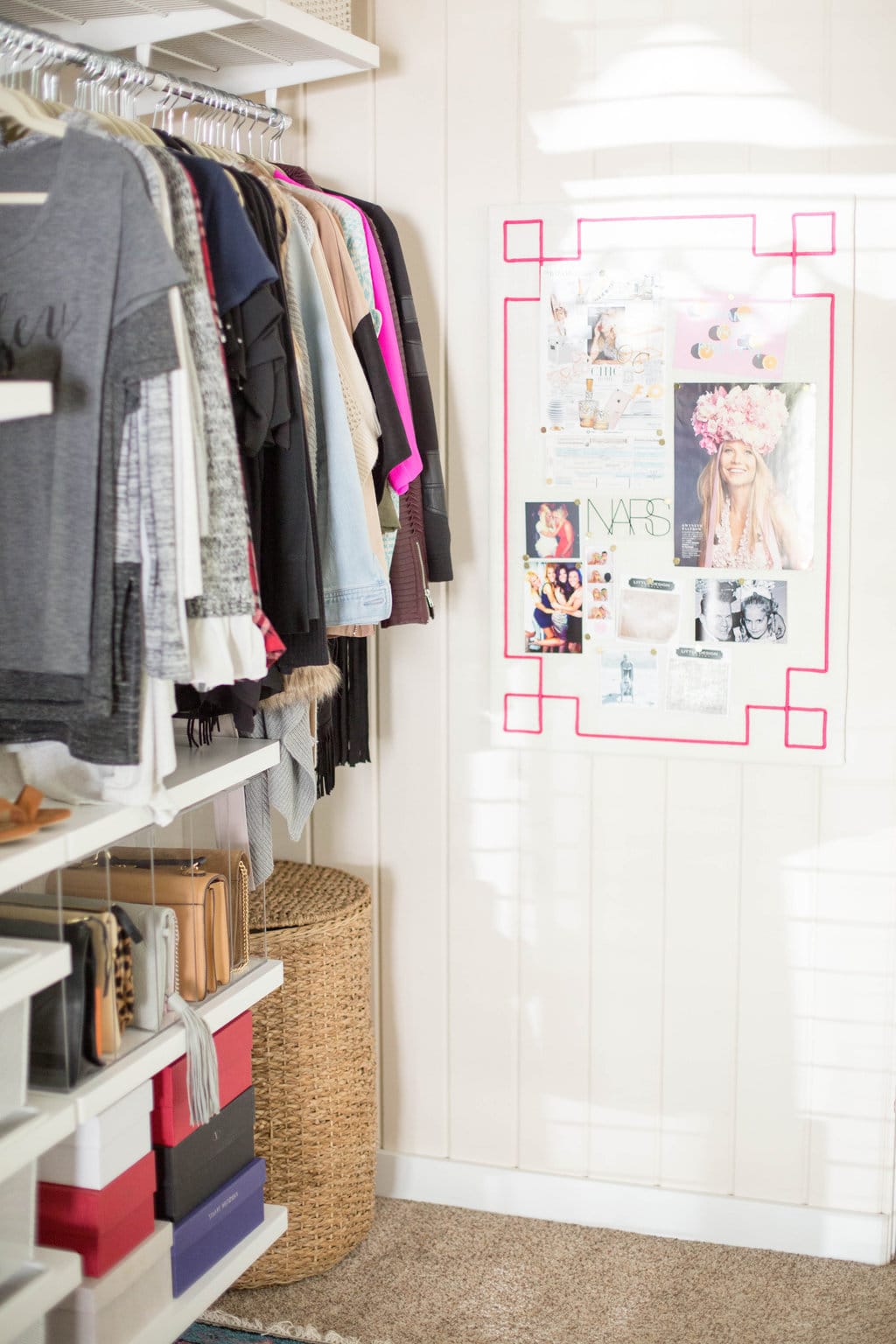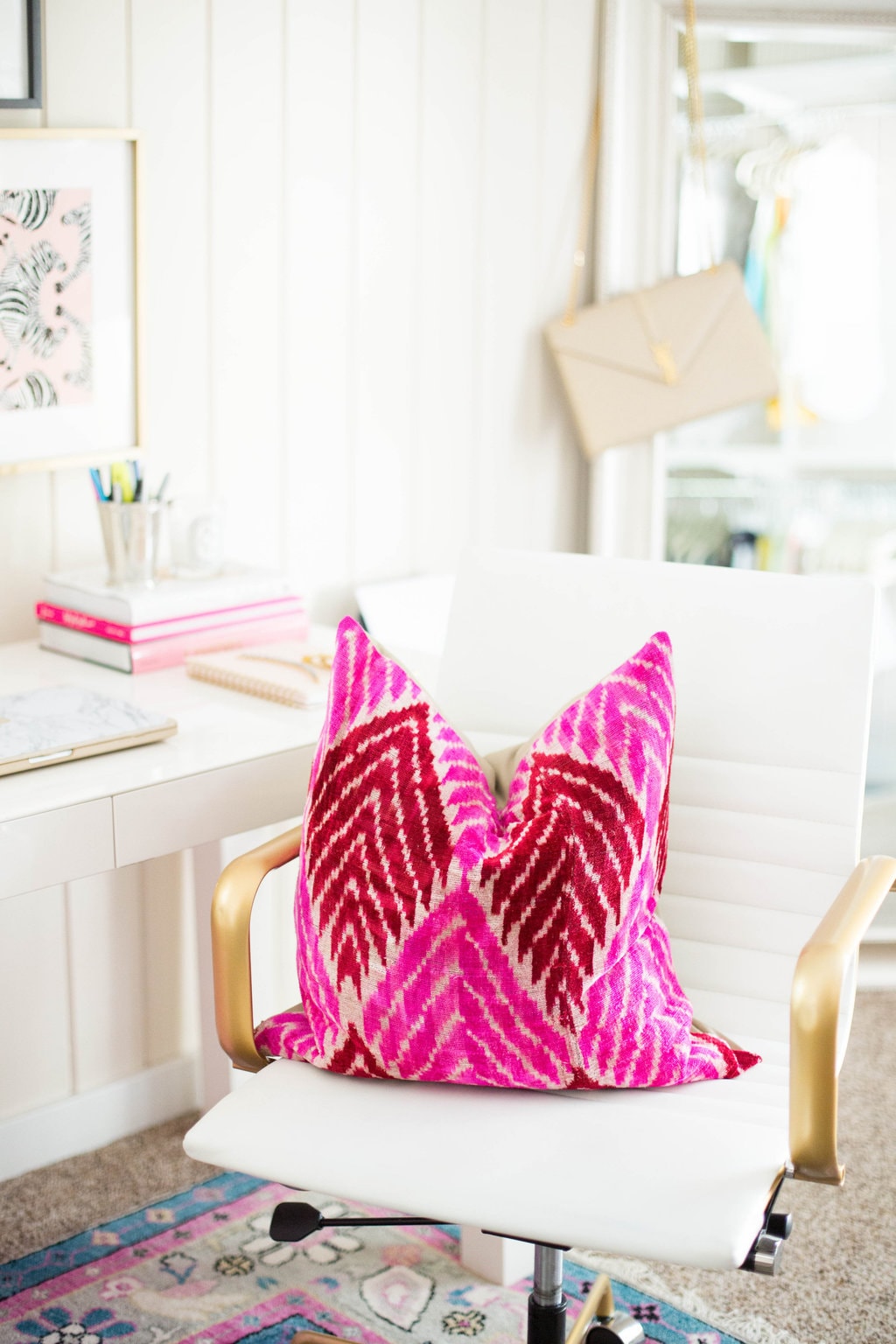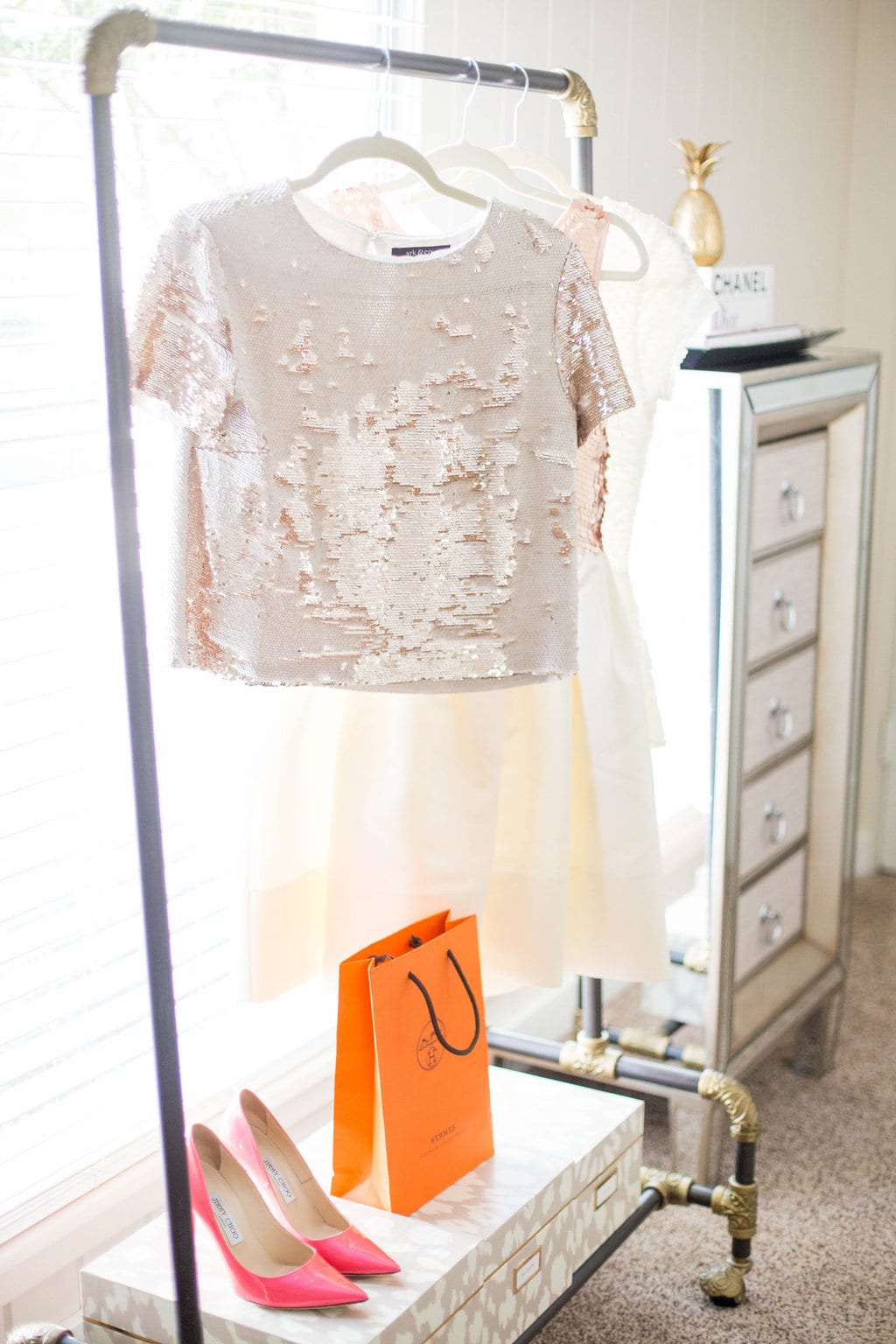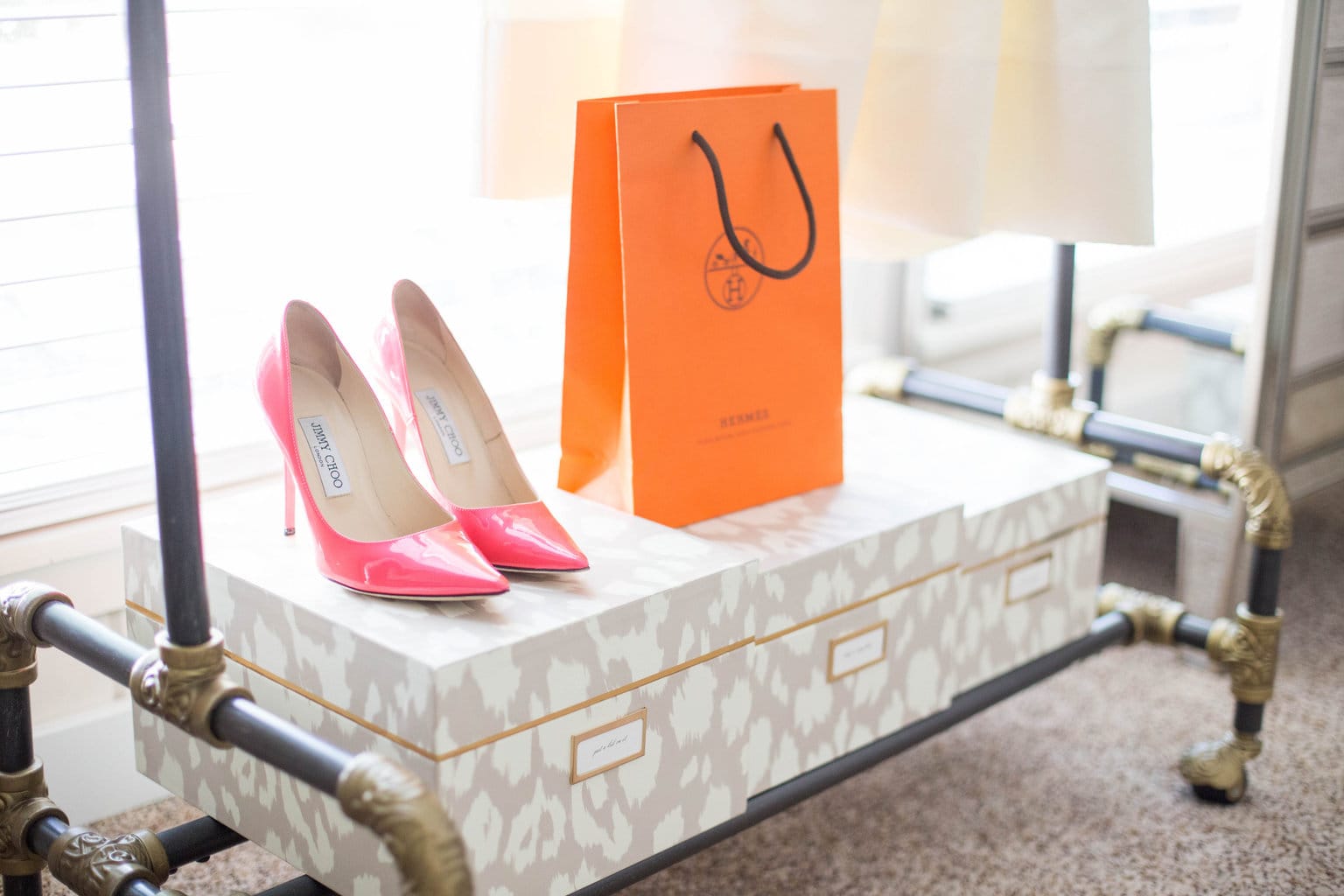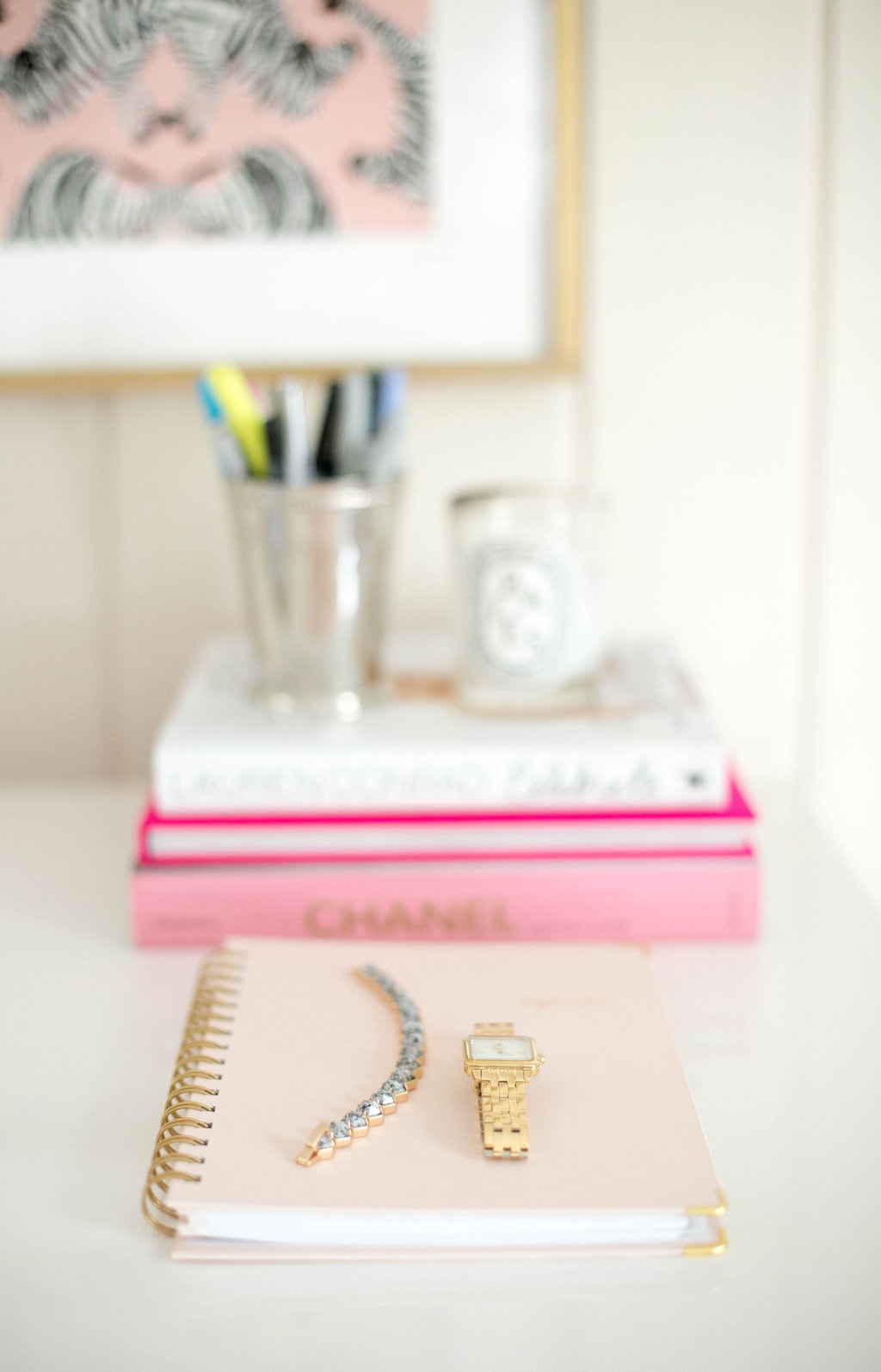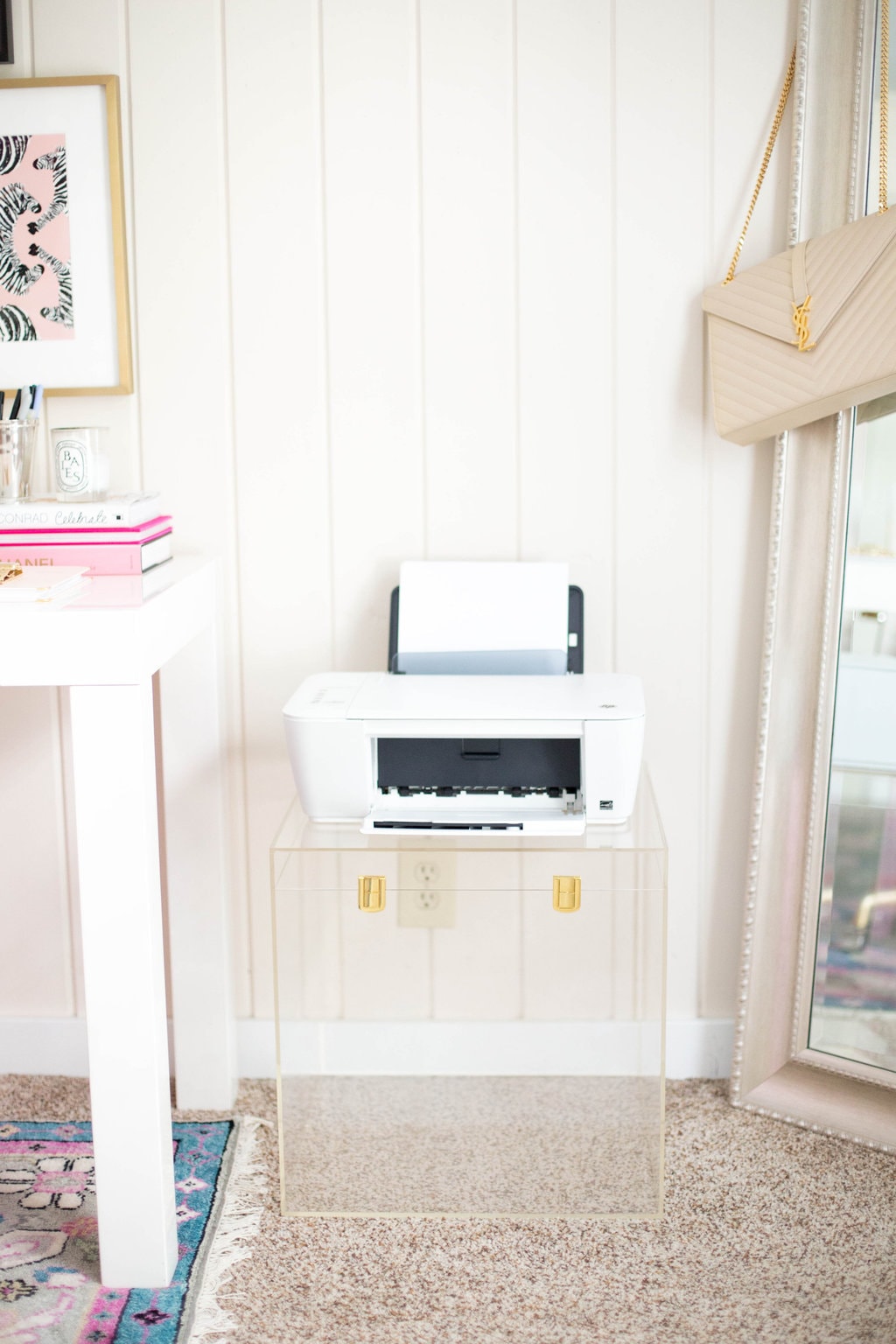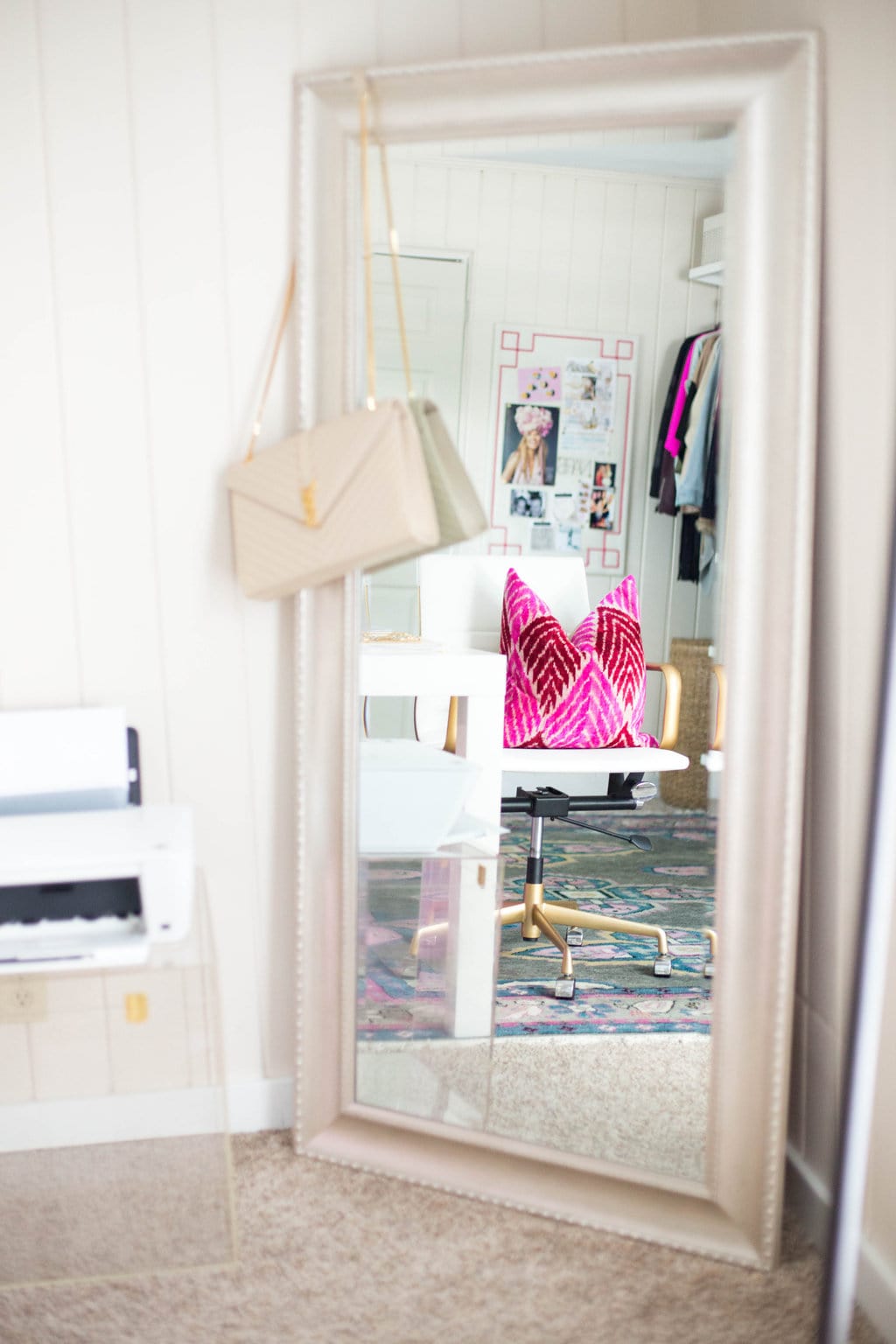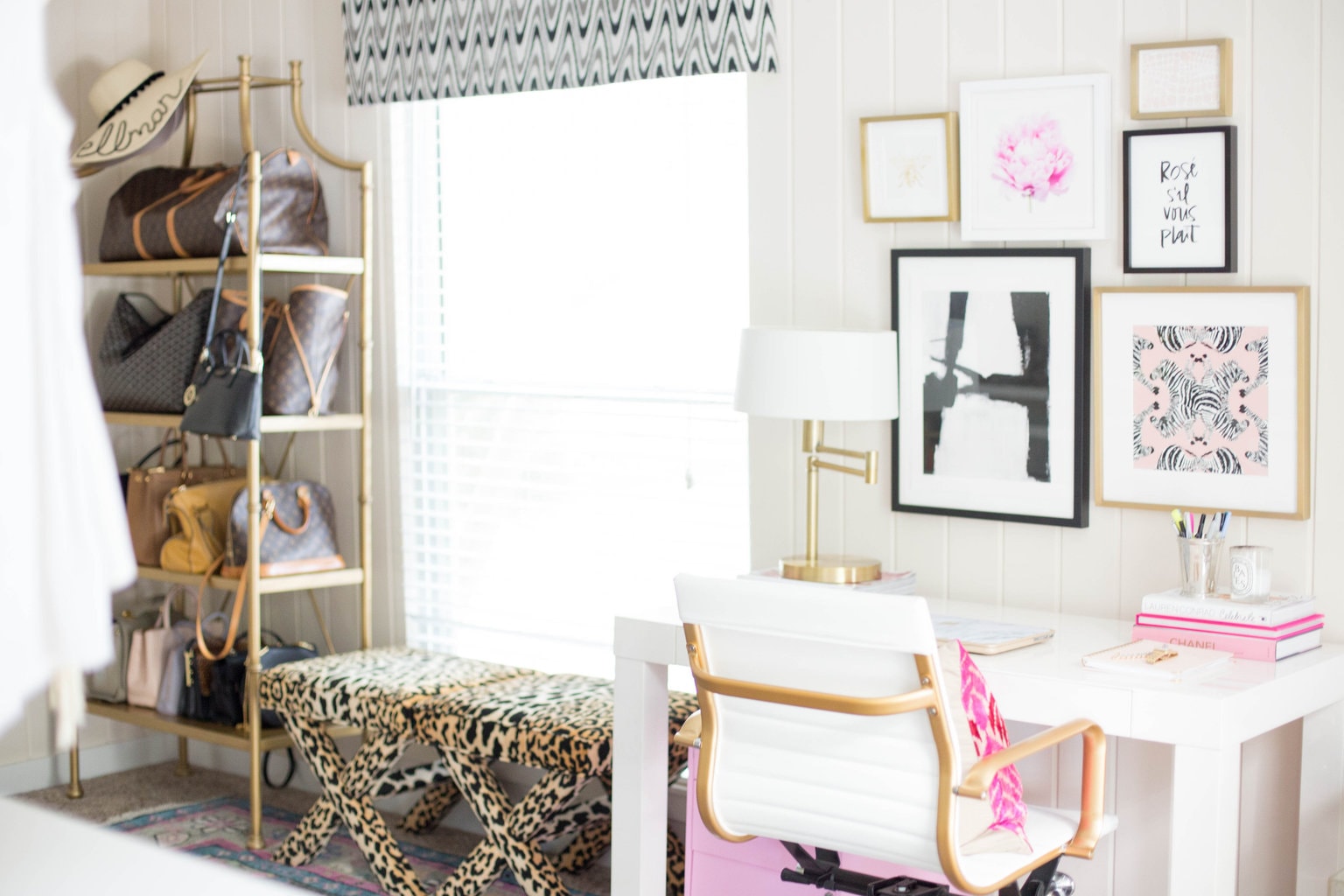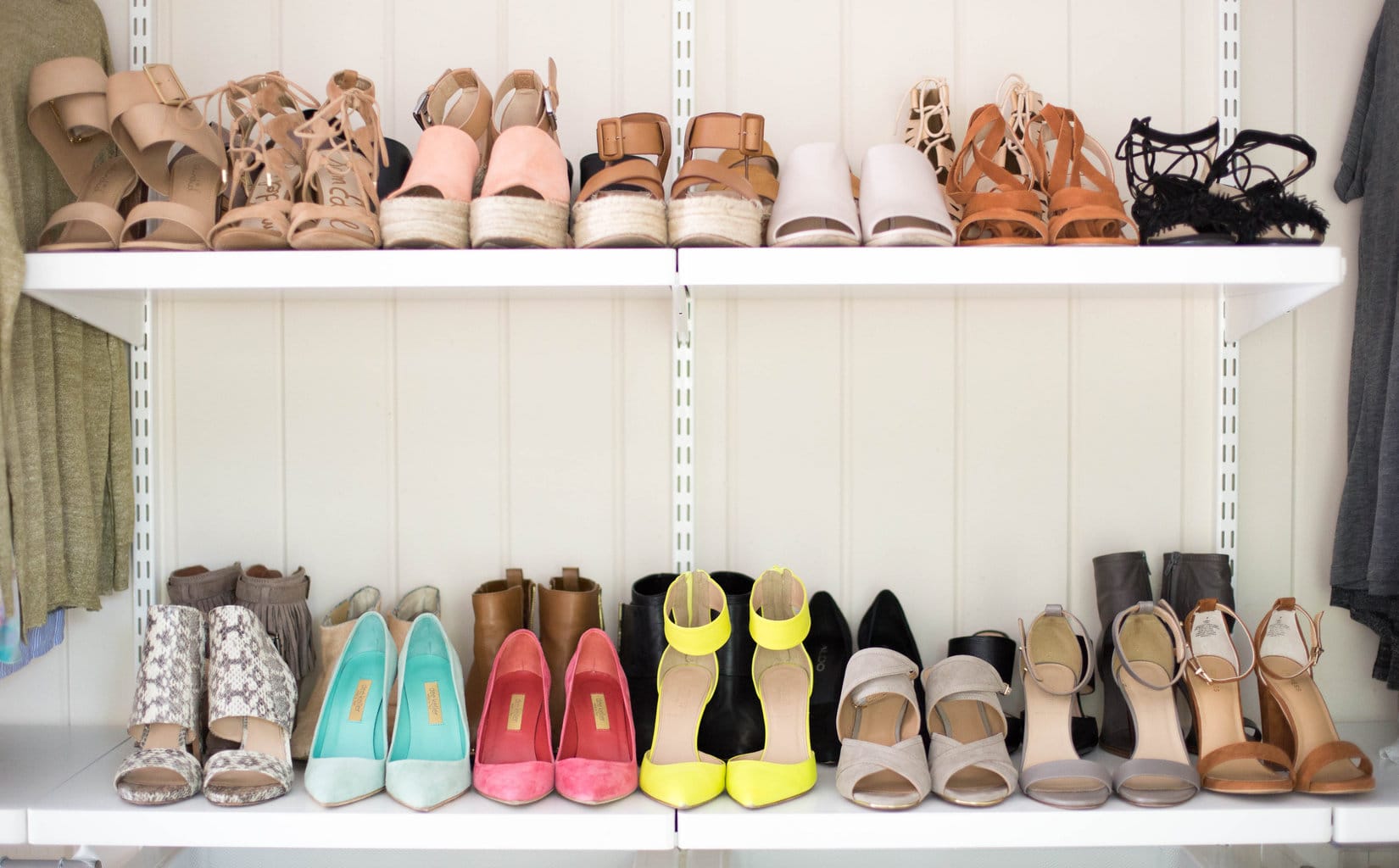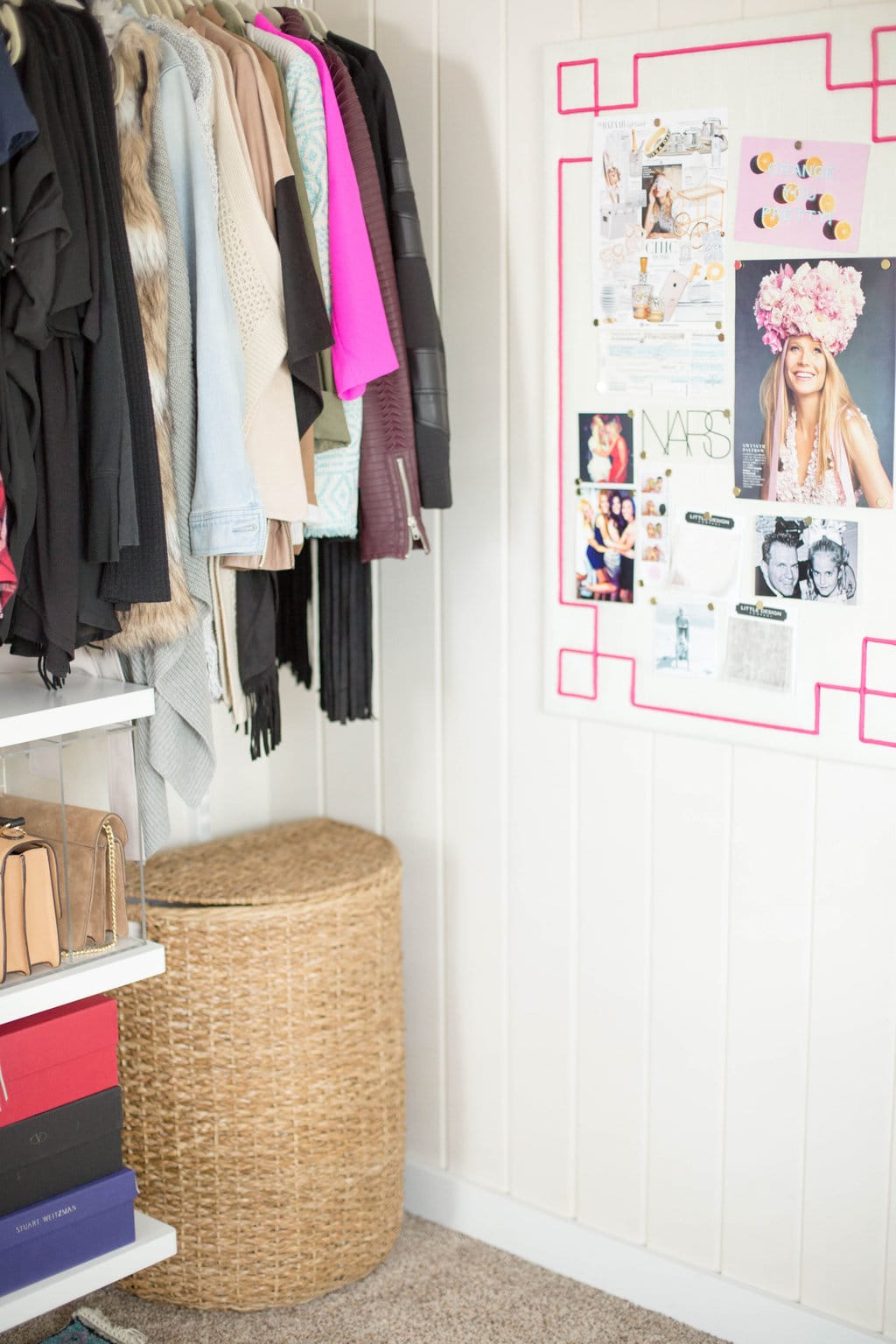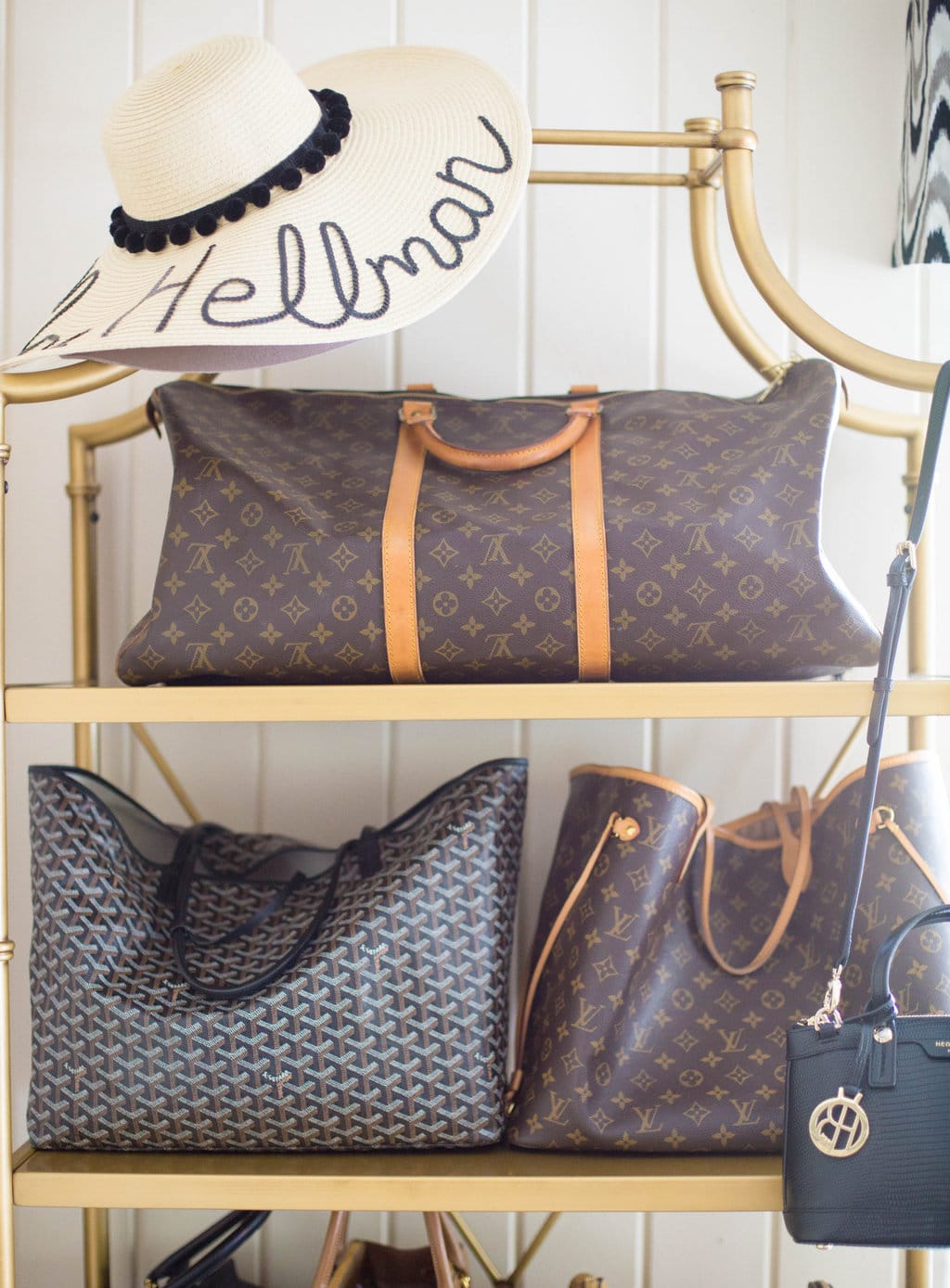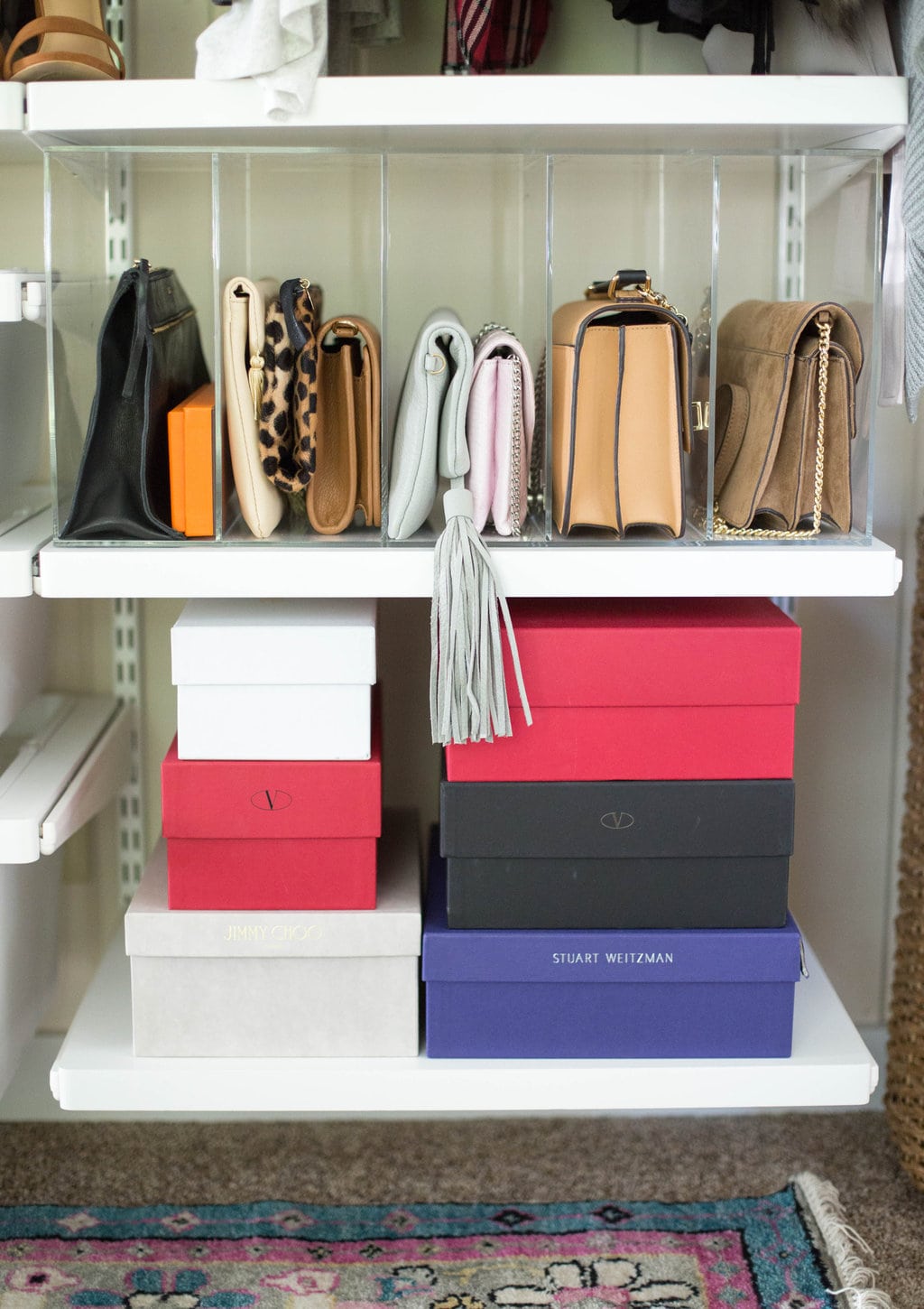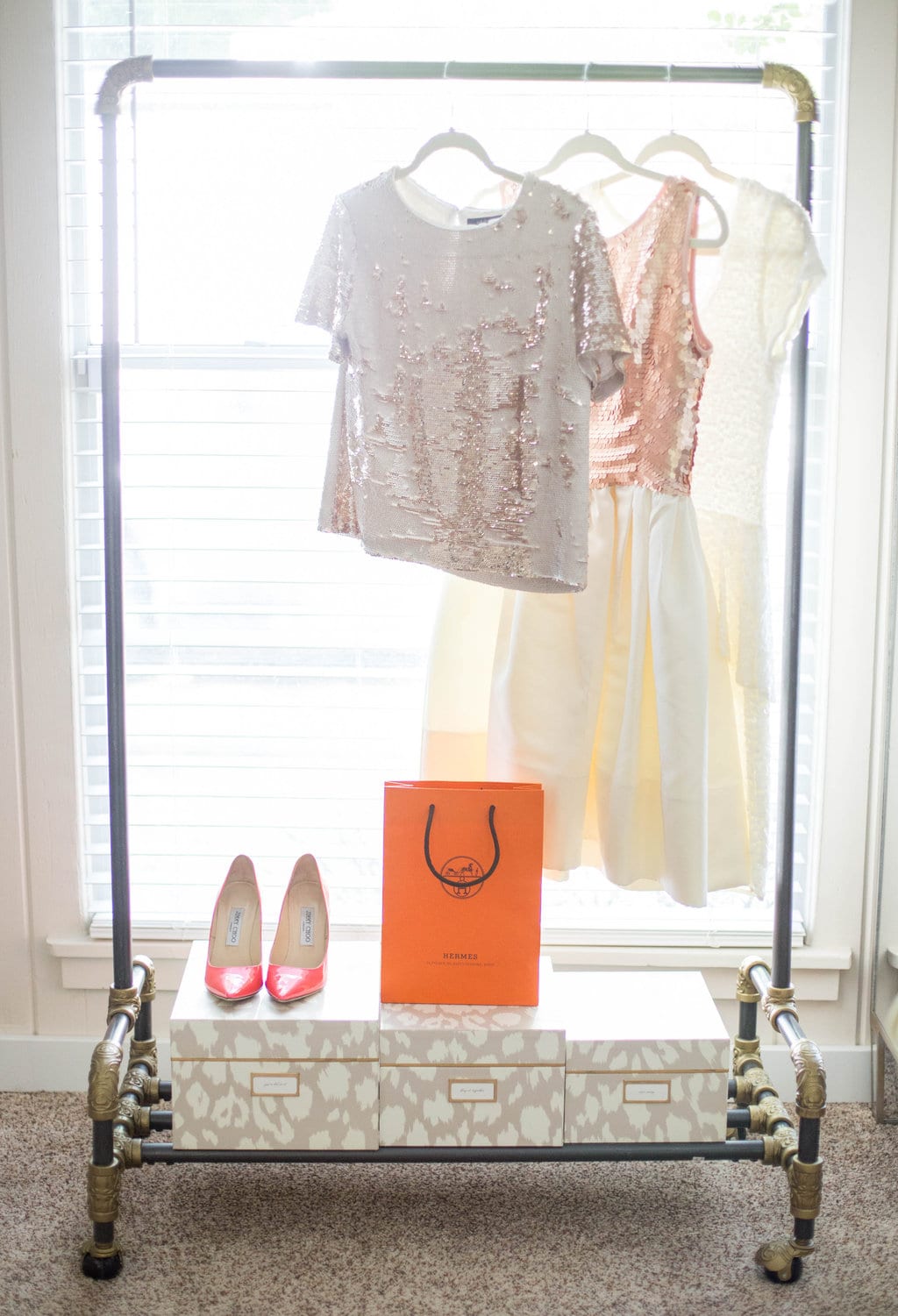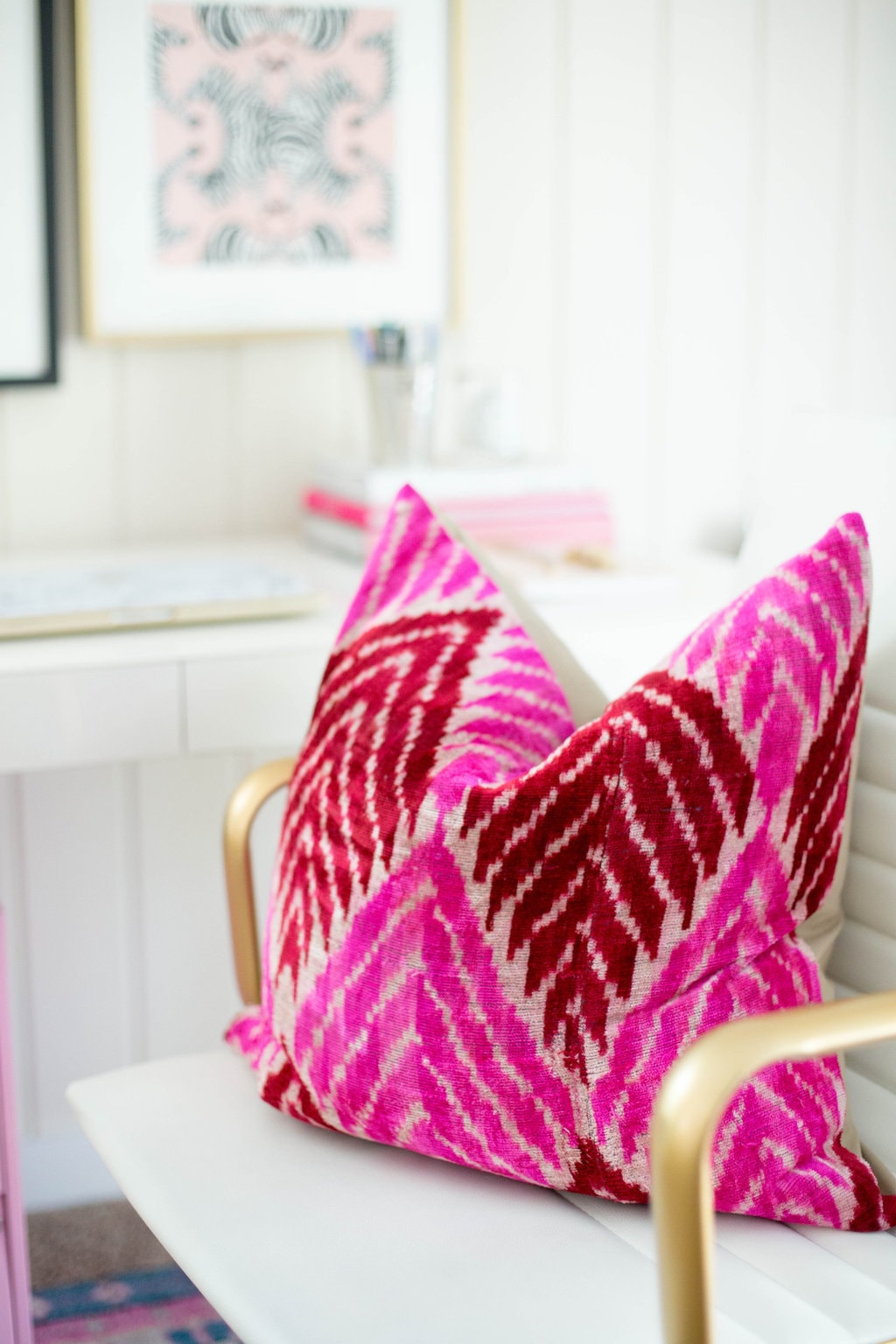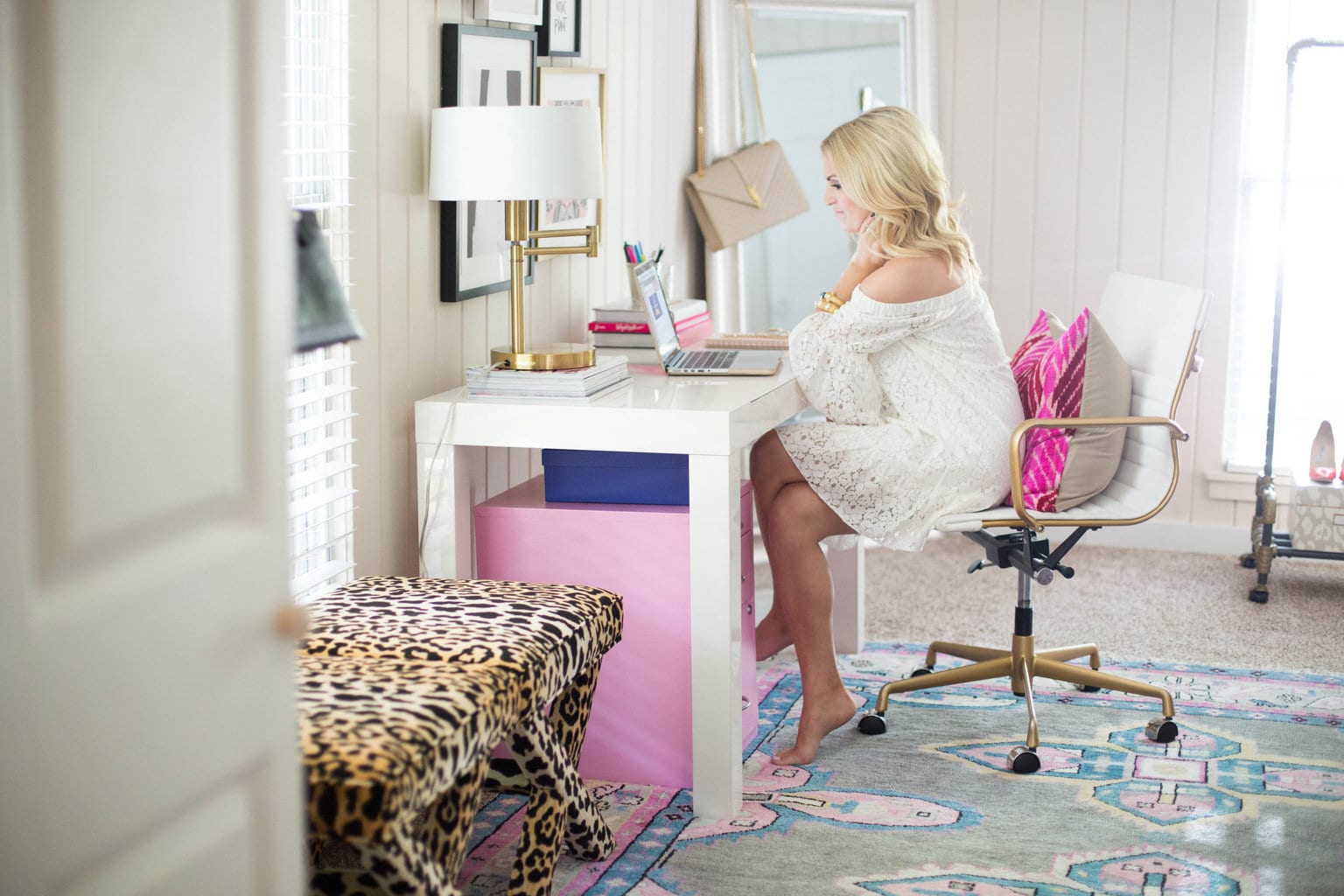 Rug: Caitlin Wilson Design [c/o] | Desk: West Elm | File Cabinet: Target | Chair: Shop Rachel George [c/o] | Pillow: Old, Similar | Leopard Benches: LivenUP Design [c/o] | Prints: Minted [c/o] Black & White, Zebra, Rosé, Pink Print, Peony, Bee | Laptop Case: Etsy | Lamp: Homegoods | Mirror: At Home, Similar | YSL Bag: Neiman Marcus, Similar | Dalmation Bracelet: Kendra Scott [c/o] | Gold Watch: Kate Spade [c/o] | Planner: Target | Shelf with Purses: PB Teen | Mrs. Hellman Hat: Etsy [c/o] | Closet System: Container Store | Clutch Holder: GLAMdivide | Clothing Rack: PB Teen | Jimmy Choos: Similar | Jewelry Holder: At Home, Similar | Acrylic Box with Printer on it: At Home, Similar | Bulletin Board: Homegoods | Leopard Boxes: Shop Rachel George [c/o] | Dress: Shopbop, Similar
Photography by: Madison Katlin
---
I always like to put some of my favorite blog posts on Mondays as a way to ease into the work week! I'm so excited to be sharing my little office redo with you all today!
First things first, I hope you had a wonderful weekend! My mom's birthday was yesterday and we spent the weekend celebrating and honoring her! I had to take her Rise No. 1 on Saturday which is one of my favorite spots in Dallas for a girly girl lunch. They have the best soufflés you will ever taste! I actually at there for the first time right before we moved from Dallas to Fort Worth, which is a good thing because I would have eaten there 24/7 had I discovered it any sooner!
Now to the office! I'm in this little room in our home constantly as it counts as my closet and my office- a "cloffice" if you will! I have these ergonomic height-adjustable desks on my wishlist, for functionality purposes and aesthetic of course! 😉
My first rug I got for this room was a total flop. It was a neutral rug I had seen everywhere but didn't want to spend money. If there is anything I've learned as an adult is all my inexpensive rugs end up becoming a HUGE regret as they fall apart so easily. This one had the fibers coming off left and right. It seriously was like it had snowed all through our home because if you walked on the rug it came off on your socks or shoes. I also wanted something brighter to take away from the shiplap.
Now, I LOVE Joanna Gaines just as much as the next girl. I would live in one of her homes in a heart beat, but it's not the style I immediately reach for. I like to keep things a little more glam. [Sidenote, I'm shuddering saying that sentence but what else describes my love for gold accents and leopard?!]
However, my office was an addition to our home [and a poor one at that!]. We've had so many issues with the plumbing such as needing septic tank cleaning and electrical wiring in this room that we had to hire septic tank services and experts that provided knob and tube wiring removal in Walpole, MA. If you, too, are having issues with electrical repair, make sure to hire an electrical contractor who provides electrical repair in Green Bay and Residential rewiring in Orlando like the ones from MZ Electric or
Asbury Electric to avoid surges (read: What is a power surge?). And of course like any older home they kept the shiplap. But we didn't want to remove it and remove the character, so I thought a more colorful rug by Caitlin Wilson Design would move the eye to the center of the room as opposed to the walls.
We also added a new gallery wall by Minted and I'm going to actually share a more in-depth post on it too to explain all the framing and matting options so yours can look eclectic as well! 🙂
Do you have any fun plans for the week? Mine is just filled with lots of work to catch up on and a fun little weekend event. I'm playing bunco for the first time. Does that mean I've officially become a wife?! haha. I remember my mom playing that growing up so much! It's for a fun charity event with some girls from our church.
I hope you have a wonderful Monday and let me know who you want to win The Bachelorette tonight! 😉