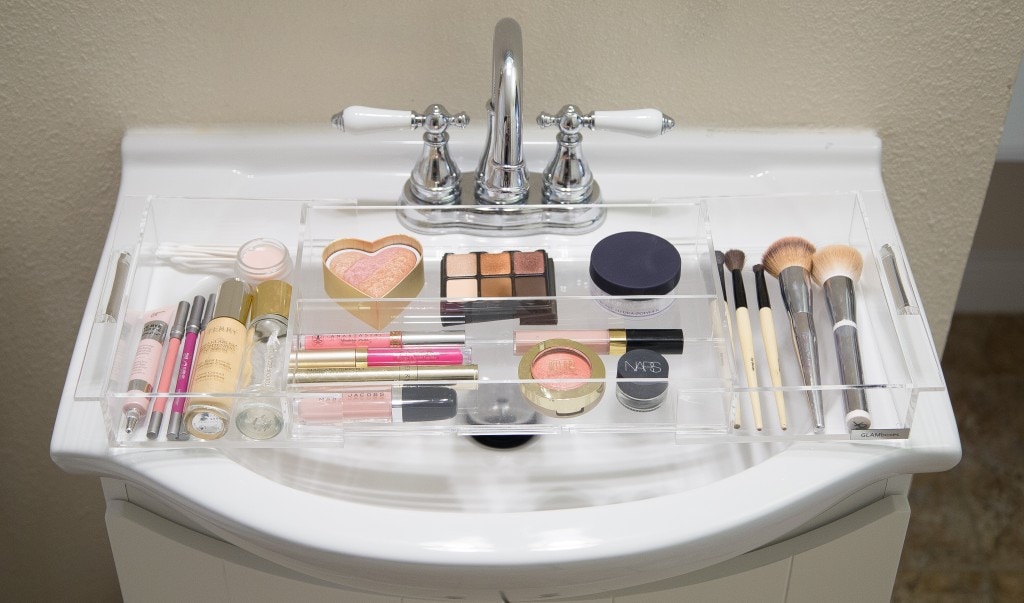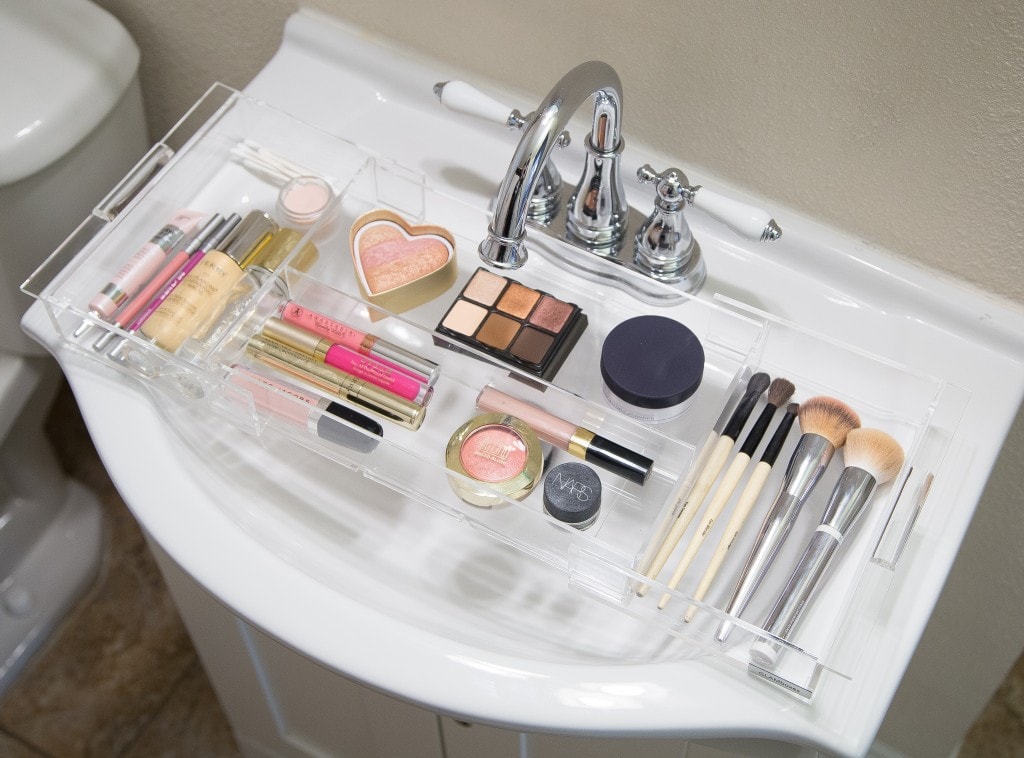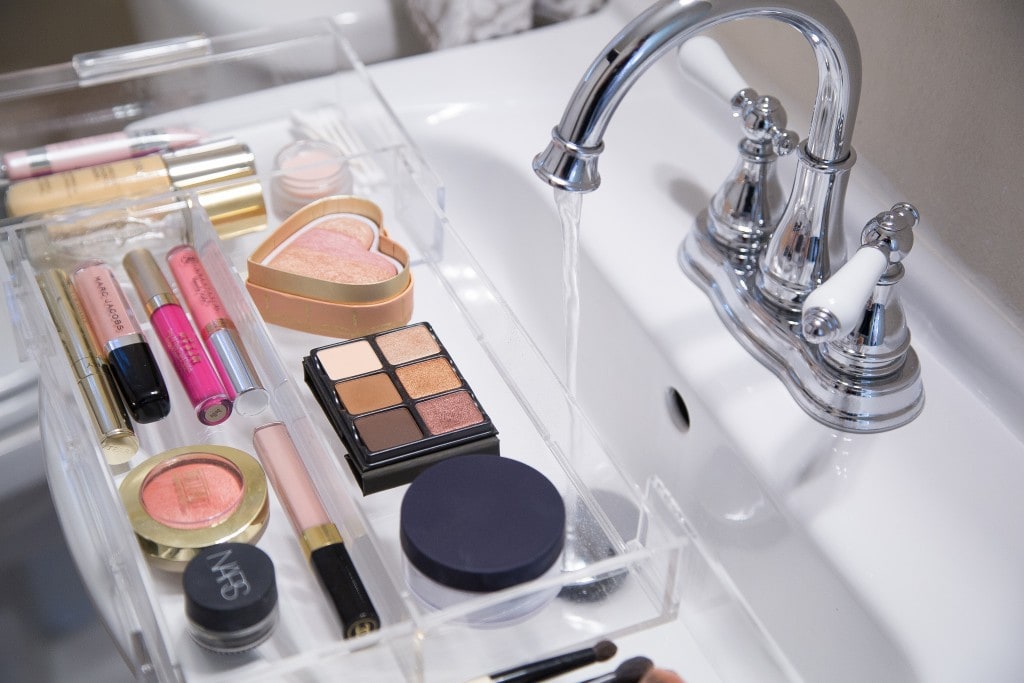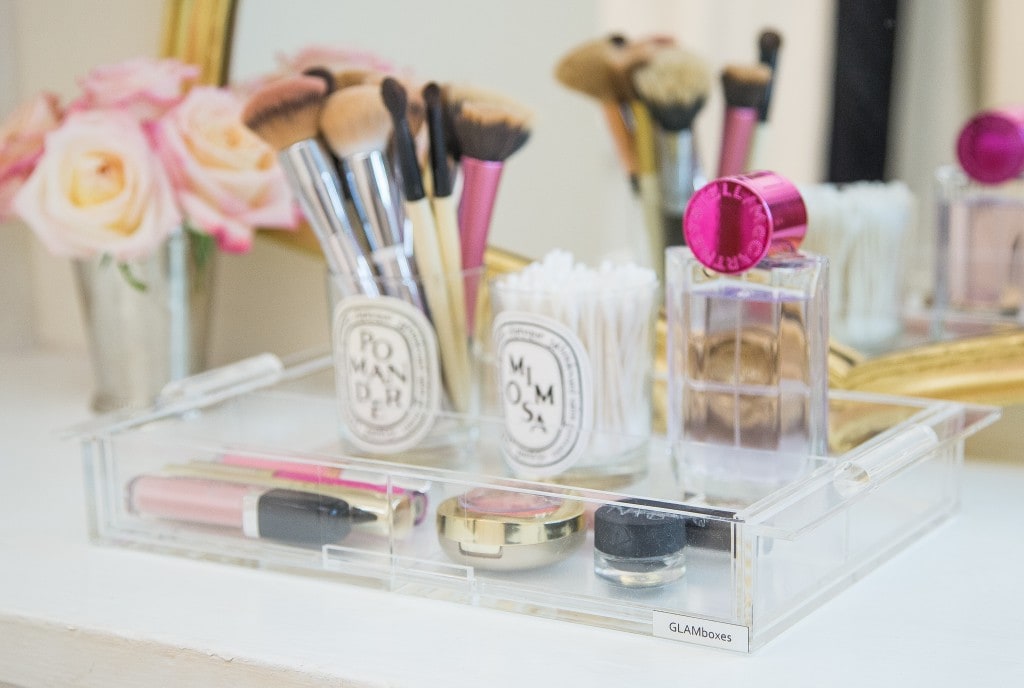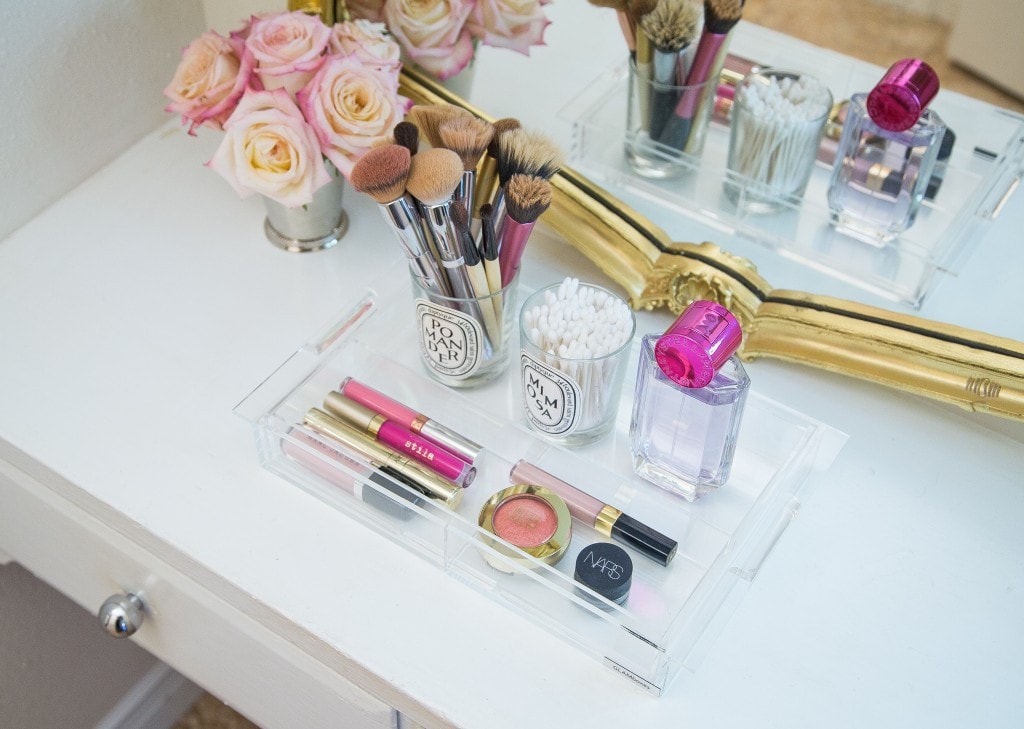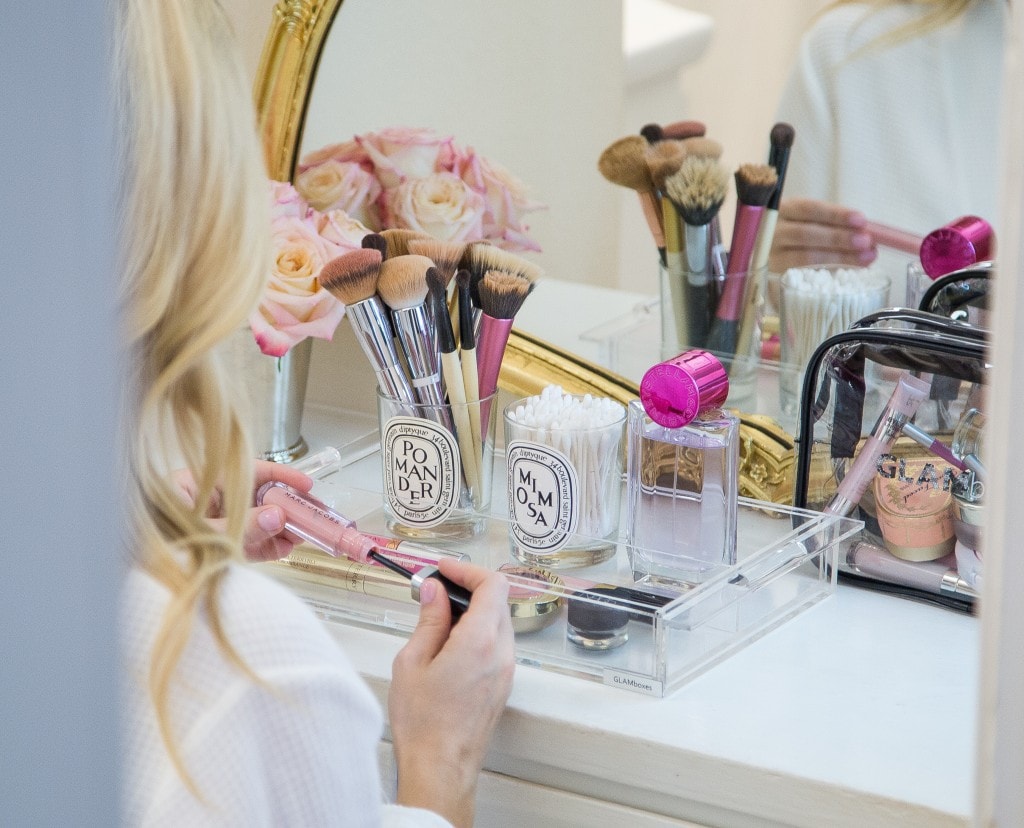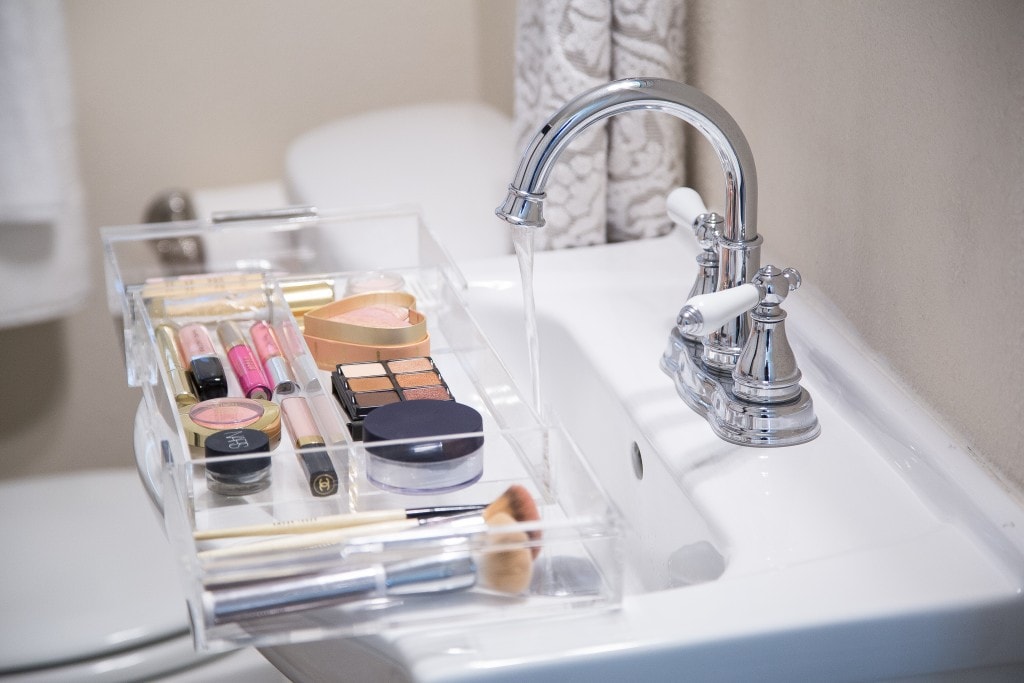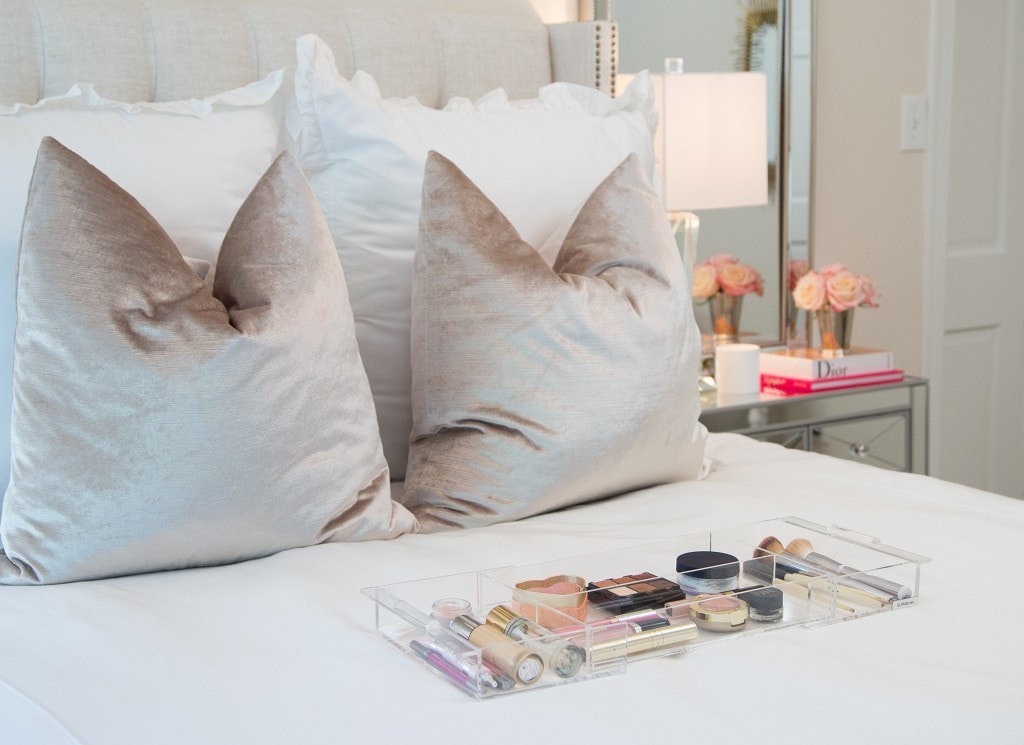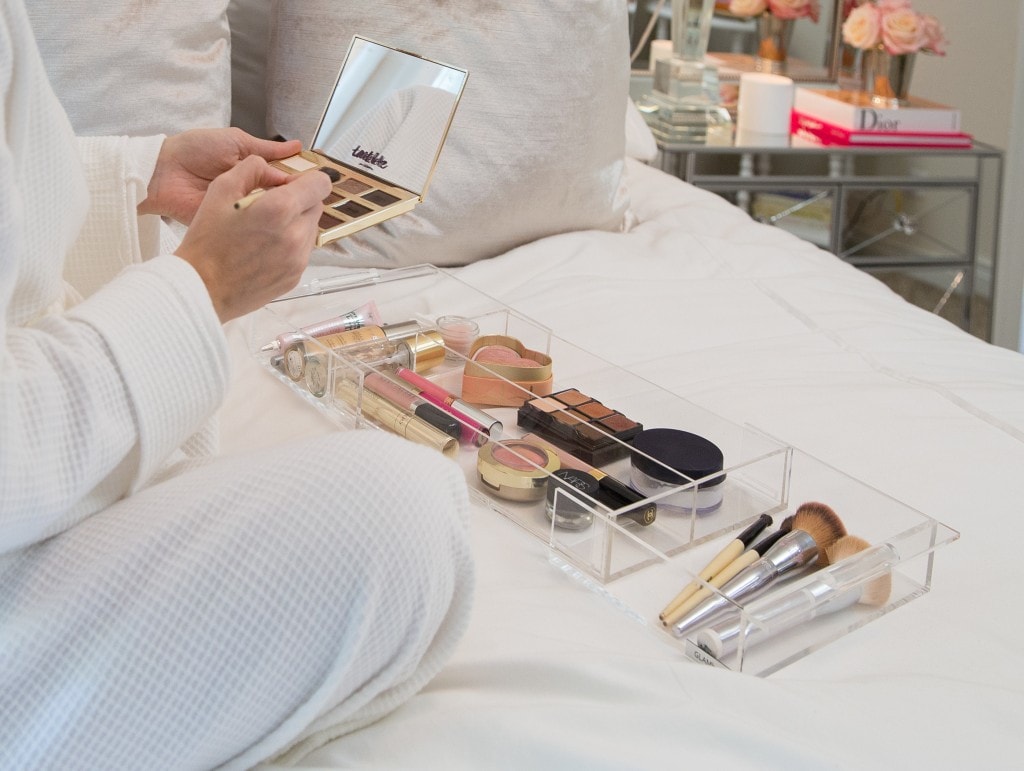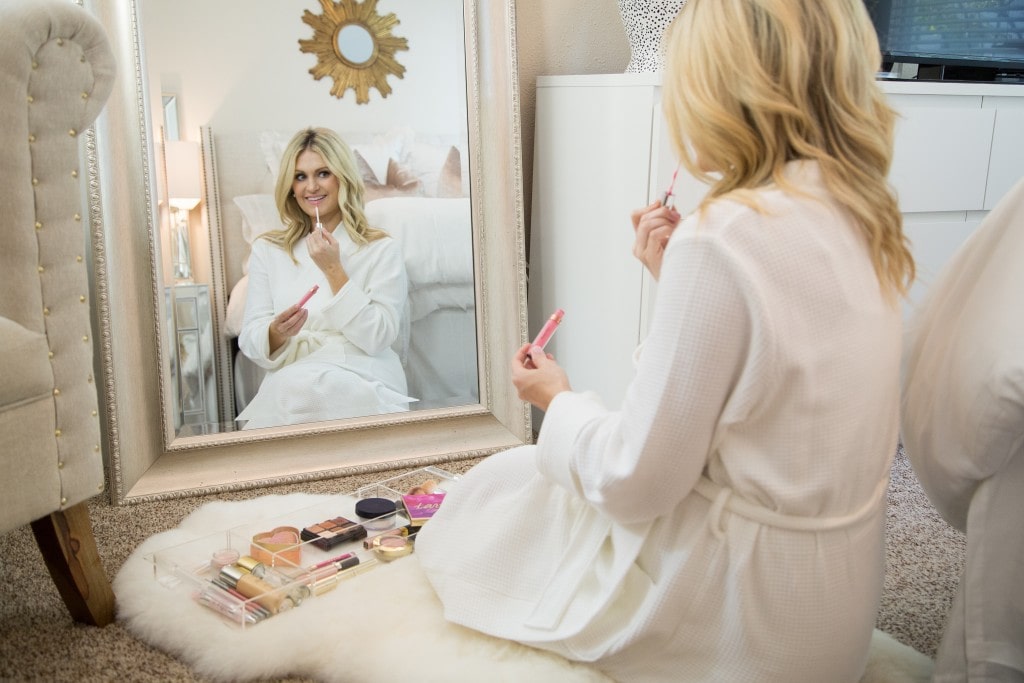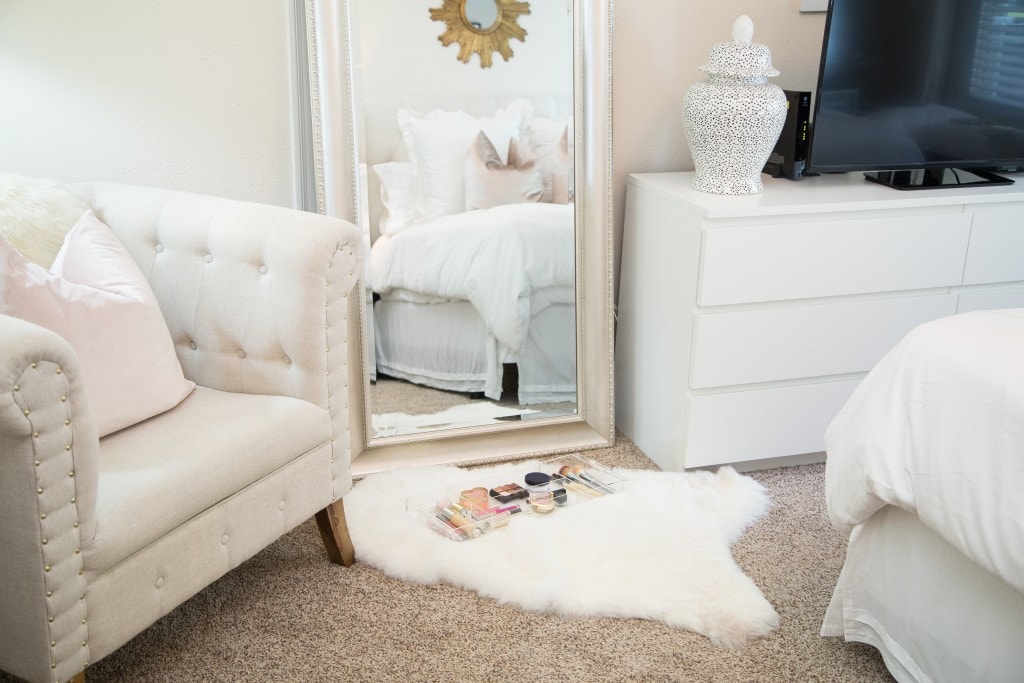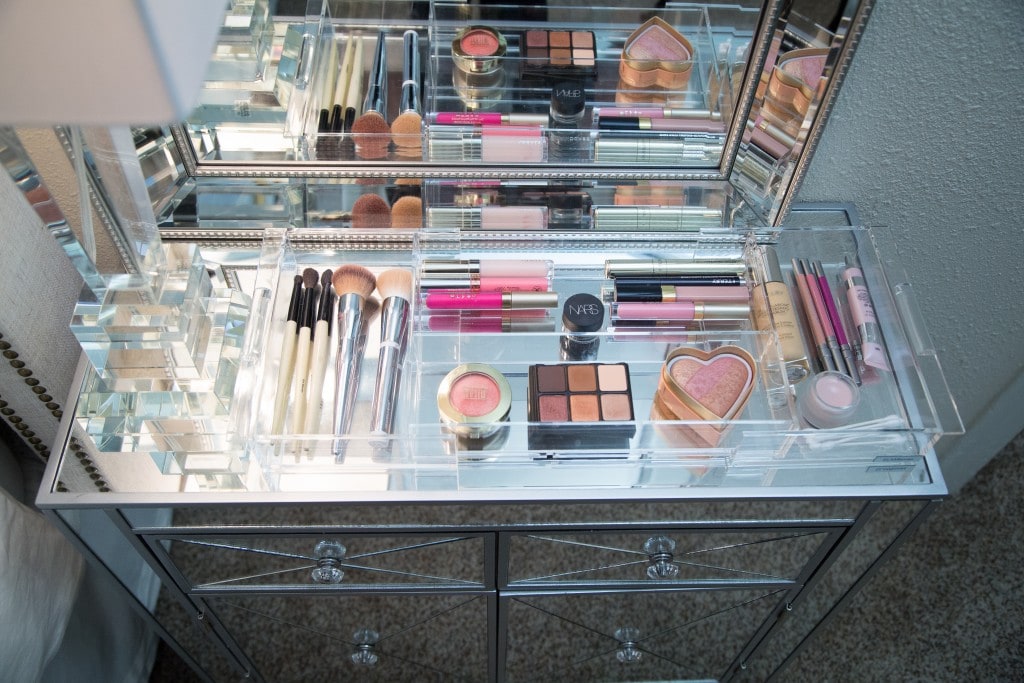 GLAMboard: GLAMboxes
---
Mum has been the word for the past few months about this product and I've been dying to share it! Many of you know one of the most consistently talked about products on my blog is a GLAMbox. I found them right after I had moved to Dallas post college graduation and I couldn't find a thing to store my makeup in. I'd gone to Container Store and Homegoods and purchased acrylic organizers but they had all broken during a move or my boyfriend [my now husband 😉 ] dropping a tray on the floor on accident while trying to move stuff around in the bathroom. I remember spending one of my lunch breaks just searching for strong and well-made makeup organizers. I came across GLAMboxes, ordered and I've been hooked ever since!
In the past 3 years that I've shared my love for this product, I've gotten a lot of feedback and so has the owner of the company. I share with her all the reviews I get from readers and she let's me know if her customers say the same comments and what girls request next. The two solutions she wanted to fix in her line next?
1. What do you do with EXTREMELY limited space?
2. What would be a beneficial and well-made product for less than $60?
She used to live in NYC which is how GLAMboxes came about. The Pedestal sinks and small spaces meant she had to find something that would work to store her products. If you are a beauty junkie and you just throw everything in a bag, you DON'T use it because you DON'T see it. When Paul and I got married and we moved into an older home, the first thing I told her was, "What am I going to do on bathroom space?"
I'm not even joking when I say we would look at bathrooms and I'd tell our realtor, "But my GLAMbox won't fit in here?" I know that sounds so silly and trivial, but thankfully our realtor is my mom's best friend so she understands. 😉 AND it just was an easy way to grasp what would drive me crazy vs. what wouldn't. If I didn't have a spot to place any of my products while I got ready, I knew 6 months in the house I'd go crazy with Paul and I not being able to both get ready at the same time.
The owner kept telling me, "I'm working on something to fix that!"
So when she showed me the GLAMboard right when I found out I was pregnant I immediately told her, "Can we please do a special launch for COF readers? I know they need this!"
From a dorm room sink to getting ready in front of your mirror, a large GLAMbox just might not work. We don't all have vanities in our bedroom or bathrooms and we also don't all have a million products we need a large storage system for. I lived in a sorority house and I remember spilling out products all over our bathroom counter with my suite mates. If I can be frank, it was just plain gross and messy.
I also helped her research from readers and a lot of you all do your makeup at the sink or in front of a mirror in your bedroom as opposed to a vanity! Thousands of readers responded saying they even did their makeup on their beds while they watched TV. You ladies are far braver than I! 😉 But in all of those scenarios you don't necessarily have the best surface to work on.
Here's a video we worked on for the launch to share how this board fixes that!
This acrylic board can fit your sink by expanding to sit on top, or you can use it to get ready in front of your mirror on the floor or bed without staining your carpet! My favorite way to use this would be to keep your makeup bag on top, then expand it to fit your sink, when you're finished put your makeup back on the board and it can easily store in a cabinet, under your bed or in the bathroom.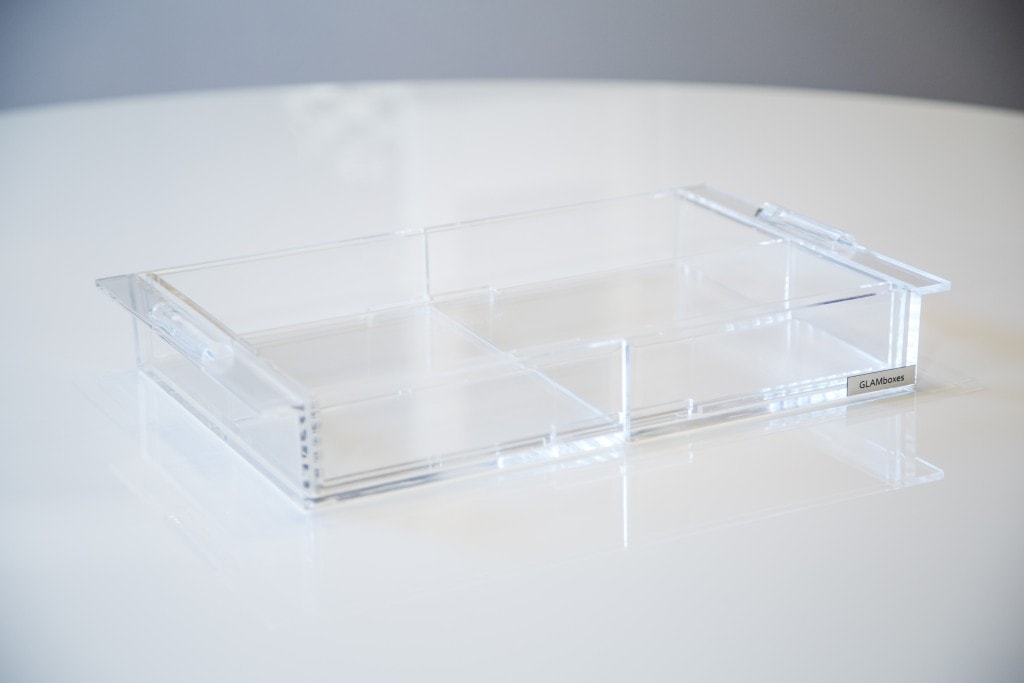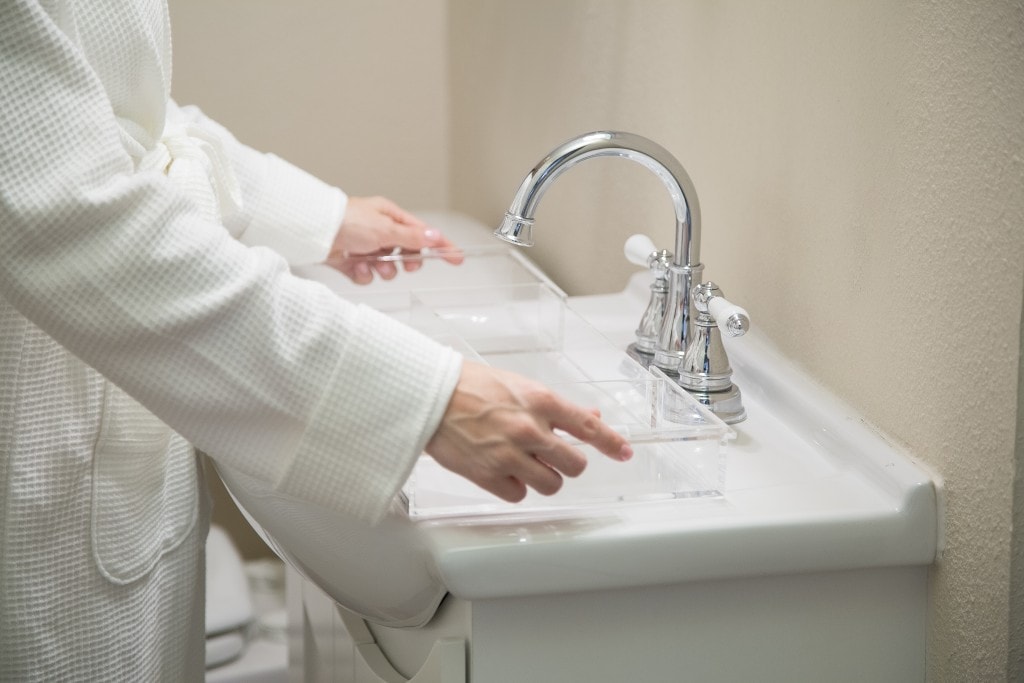 Place on Sink.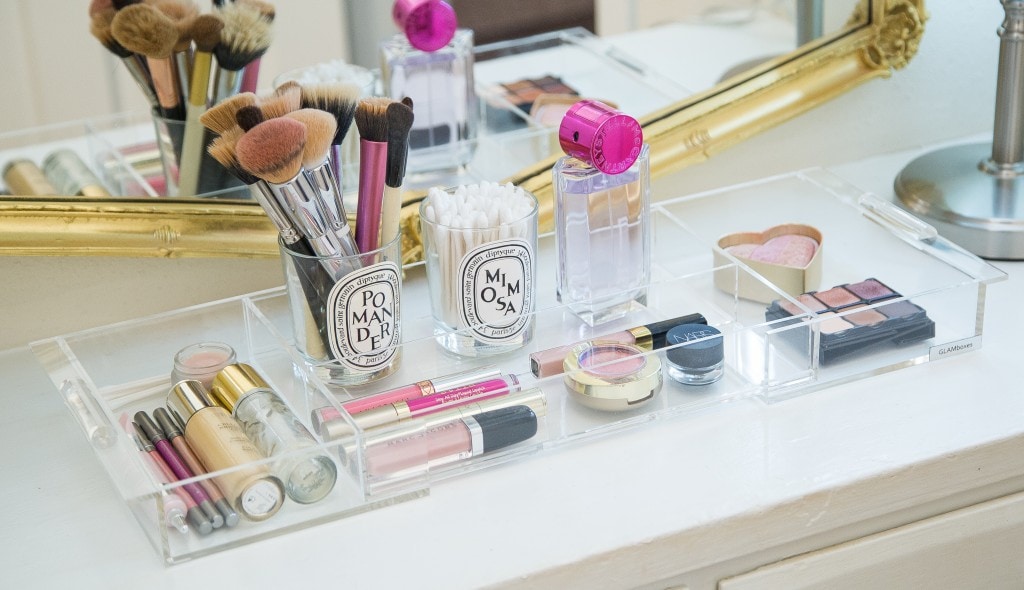 Load it up.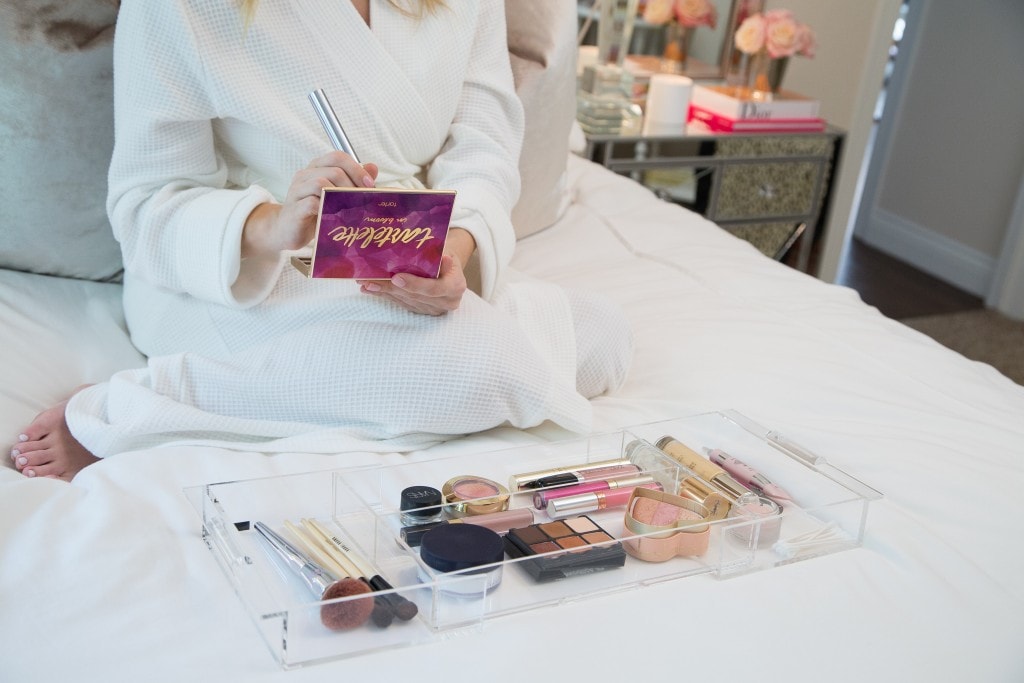 Get ready.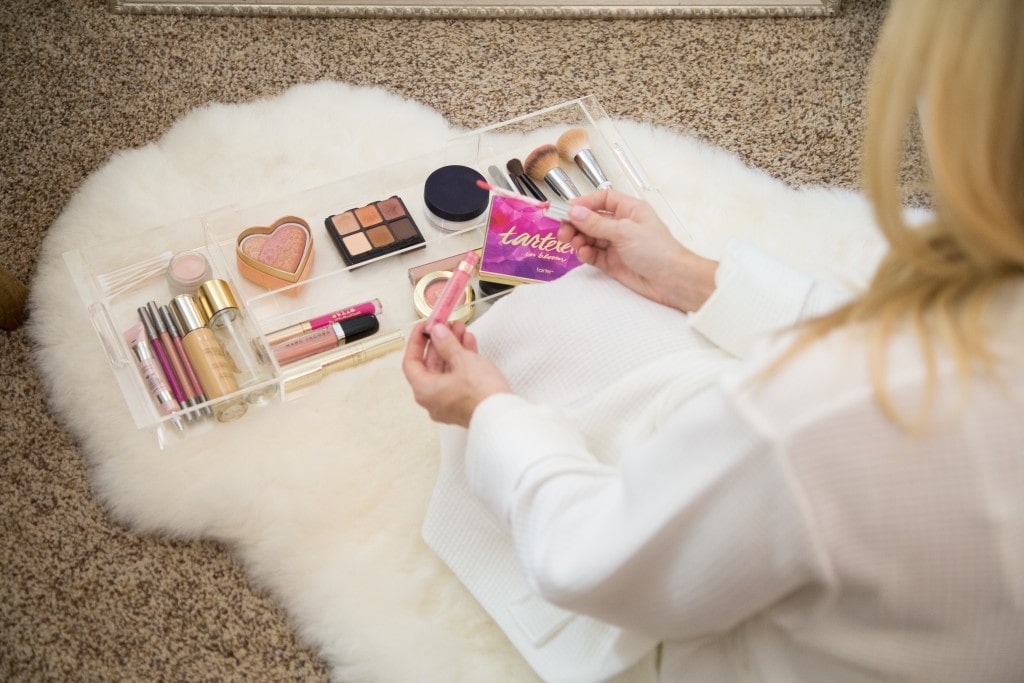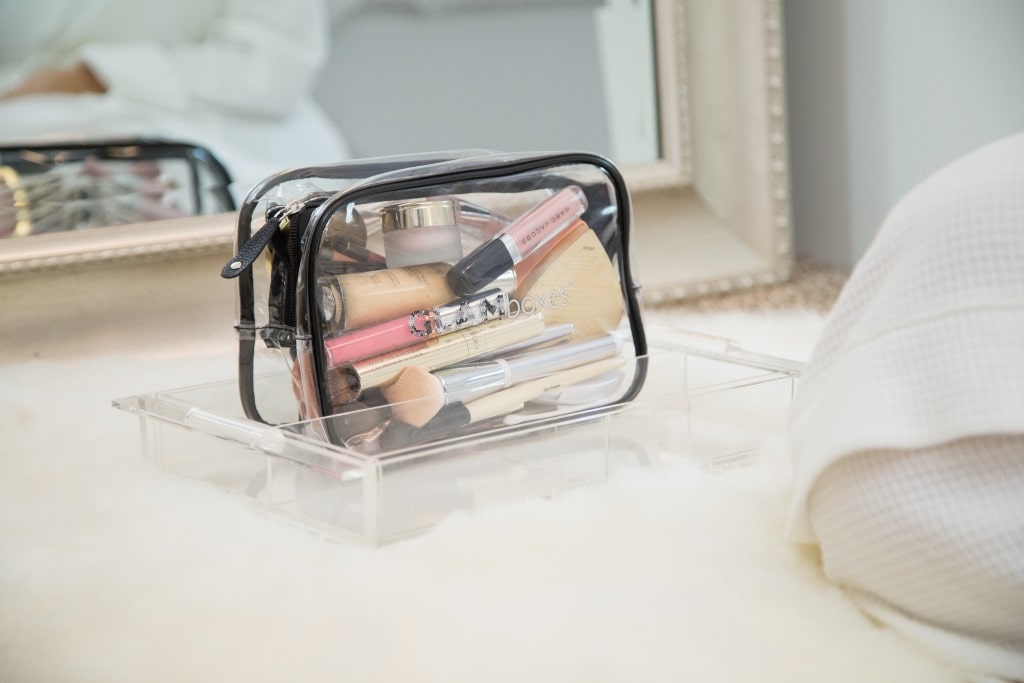 Clean up & store.
You can purchase it here as a COF reader for $59.99 and get free shipping with code: COFfree and if you order by December 16th it will be here for Christmas! This would be the perfect gift for a girl going into college, a girl with a small apartment or your beauty guru friend that is impossible to shop for!
I'm so excited to share this with y'all! I knew it was an amazing product when I showed the video to my tomboy sister and even she said, "Wait! I want that. I get ready on the floor and mom is mad at me for spilling makeup on the carpet!" haha.
I hope you love it!