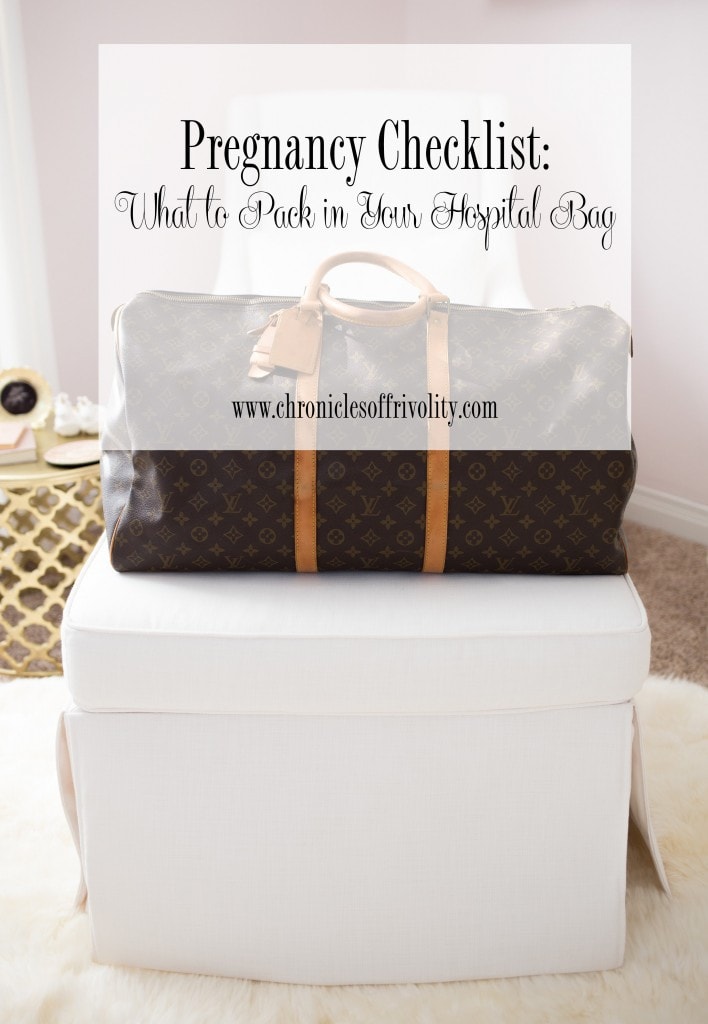 Full disclosure, I'm taking two bags to the hospital. But with parenting, comes the notion that you always have to bring extra luggage…so two bags it is from here on out! haha. Technically one bag is for baby and I and one bag is for Paul. But anyways, just had to get that honesty on the table! 😉
Our bags are packed and in our trunk [I'm really excited to try to squeeze out frozen toothpaste with it being winter haha!] so I thought now would be a great time to share what I made sure we had. Every mom is different, every labor is different, every hospital is different and we all have different priorities. We took a hospital tour [which isn't necessary] but it did allow us to know what the hospital would provide for us so it helped me pack a little bit more. I researched blogs, I watched countless Youtube videos and I asked all my girlfriends that have given birth in the last two years what I needed to pack. I just dwindled the list down based on what would I think will be most important to us and after she is here I'll update the post if need be!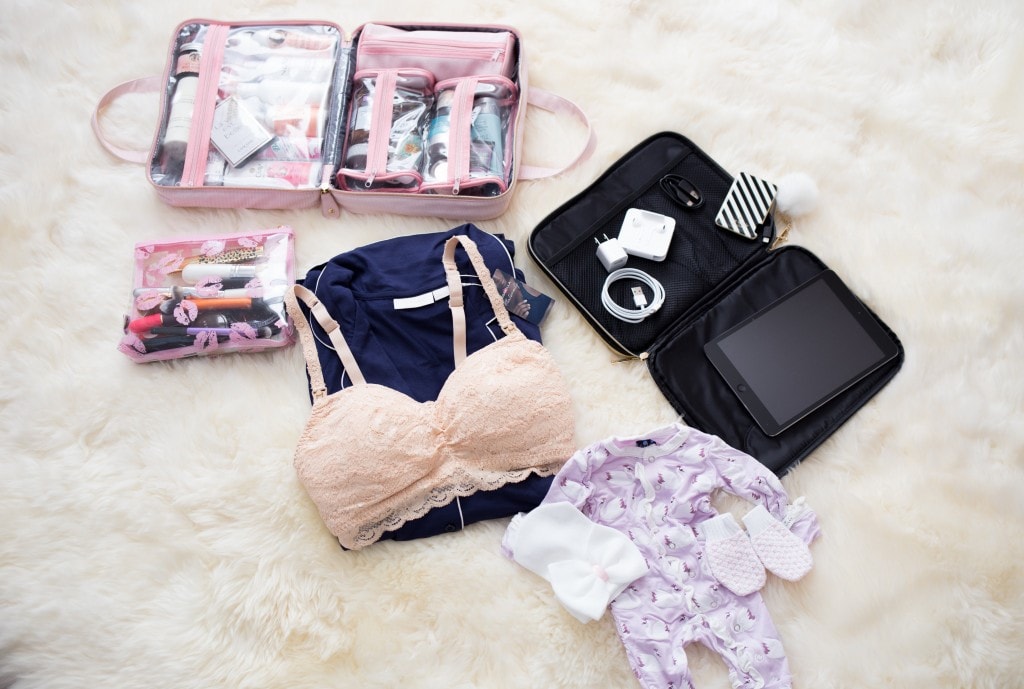 For Mom:
Clothing:

Toiletries:

Extras: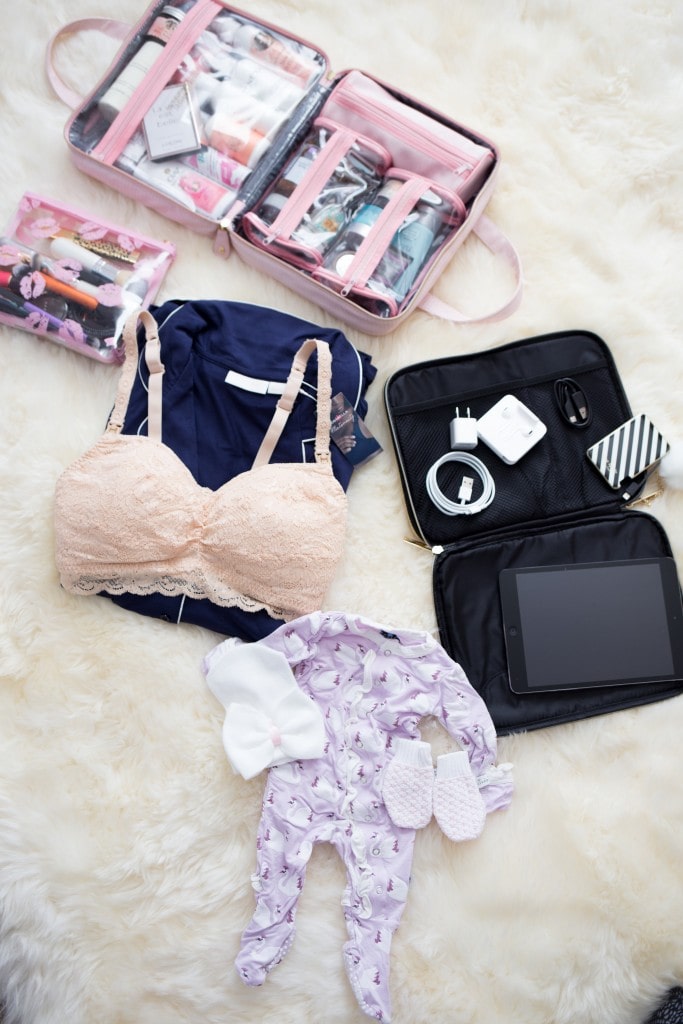 For Baby: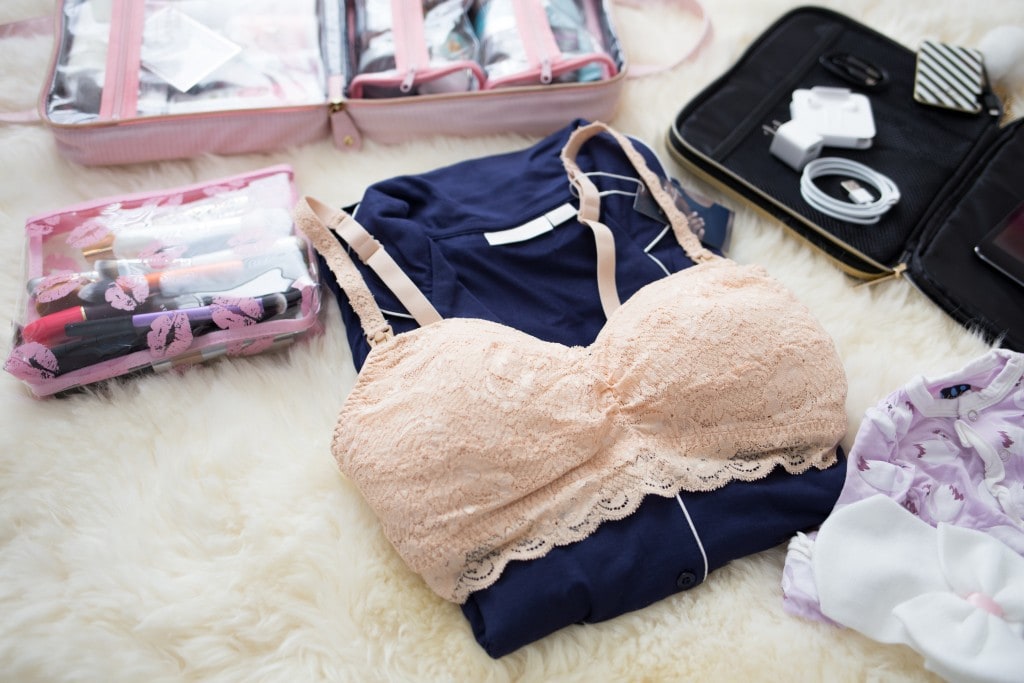 For Dad: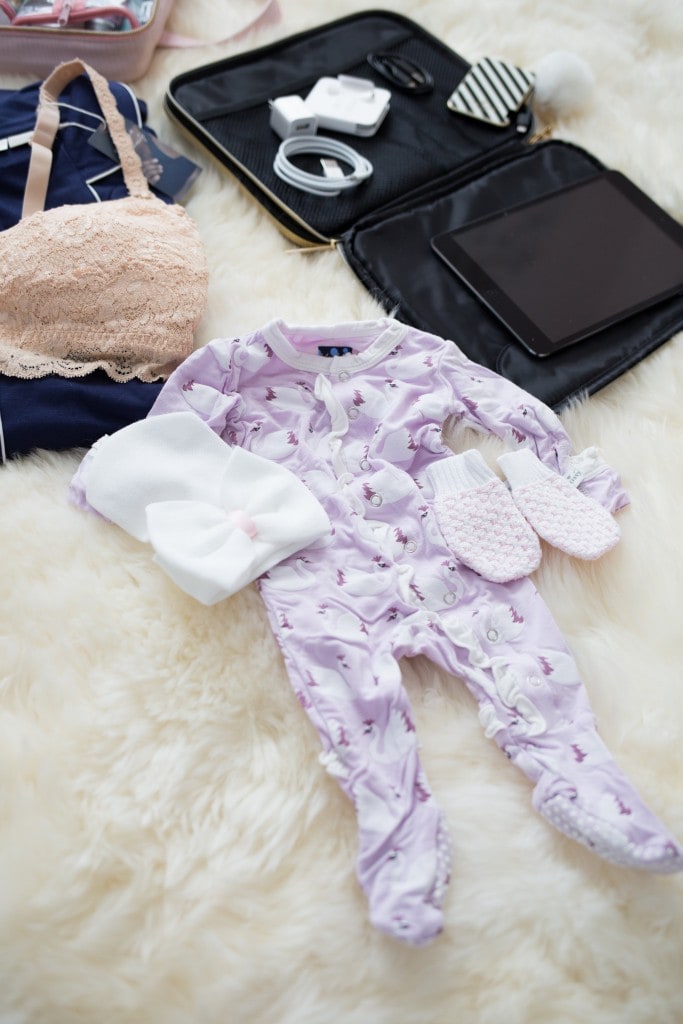 Things We Left Out:
A lot of packing guides say to bring your own pillow, headphones, towels, a birth plan and snacks. Our hospital has lots of little restaurants in it, so if 100% necessary Paul could grab something there. However, the main reason I didn't pack snacks is because my mom will be in the delivery room with us and my mom is the ultimate "mom" mom. You know the type that thinks if you need a snack she will bring 15 different options? She has already stocked our entire fridge and freezer full of food [seriously, I have 4 chicken spaghetti casseroles, 5 lasagnas, 3 containers of chicken and dumplings and enough meat to last a lifetime] just "in case" the baby comes early. haha. So we just didn't need to take up room with snacks, my mom can bring Paul something when she comes. Paul and I are also really deep sleepers. I mean I could go sleep next to a train track on the floor. I've had 8 surgeries and sleeping in a hospital has never bothered me, so I didn't grab those. But thankfully in case it did bother us my mom could bring them to us! 🙂 I also didn't bring my own pillow and towel because that's just excess to bring in the room. A lot of packing guides say to take that because hospital towels are so uncomfortable as well as pillows. But all of my friends that have delivered at the hospital we are delivering at say they didn't even notice. Lastly, I'm not doing a birth plan so that wasn't something I needed to pack. However, if you don't have family around or you would want your own pillow or if you do have a birth plan be sure to pack those! 🙂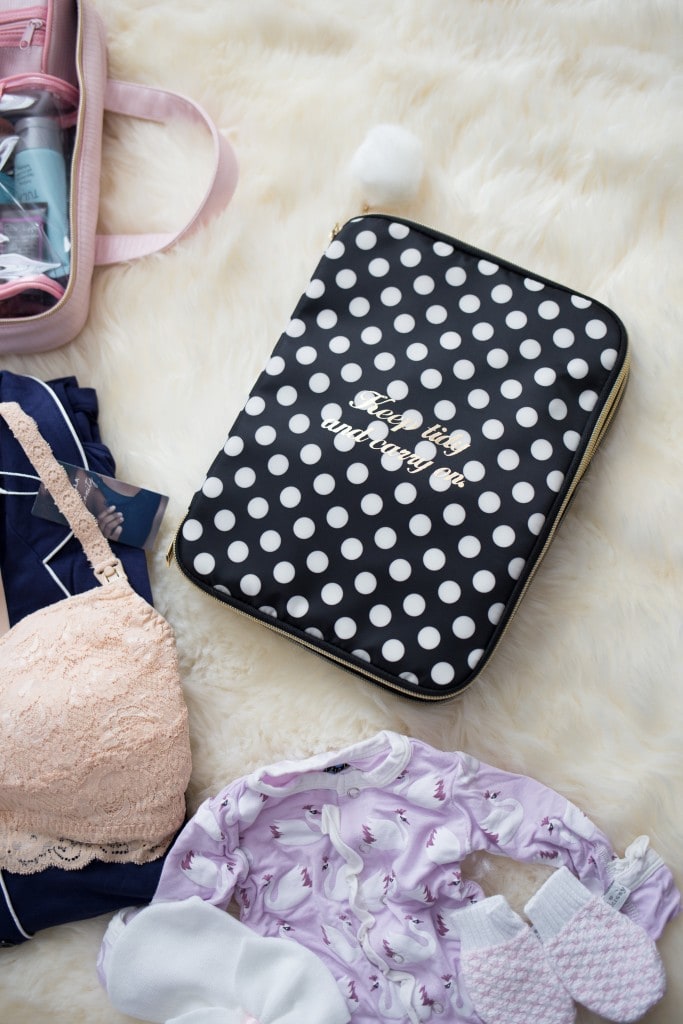 Sentimental Items:
I did buy Paul a gift.  You know how people always talk about push presents? Paul isn't necessarily doing the pushing, but I did want to get him a little small something just to symbolize him becoming a dad and as a thank you for how amazing he has been my entire pregnancy. He has been incredible this entire pregnancy. I seriously married the most sympathetic and kind-hearted man in the world and I wanted to just recognize that for him. So if you're giving your husband a card or a little something throw that in as well!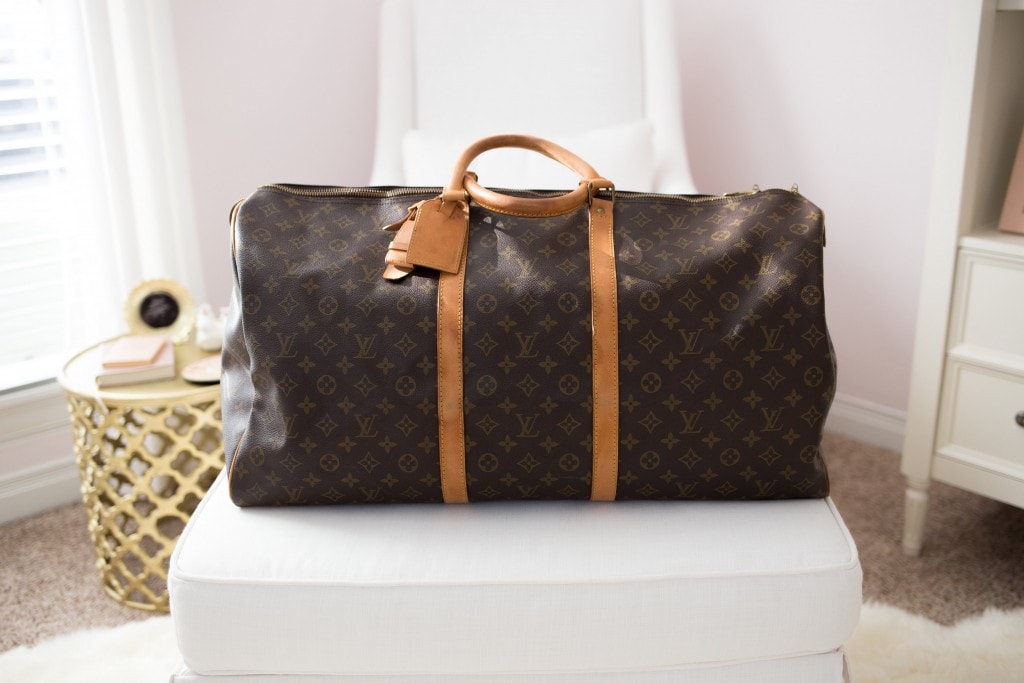 Overall, a hospital bag is just your preference of items you'd want if you were gone somewhere for 3 days! I mean I read a blog post from a 2nd time mom going on and on about how first time moms pack way too much but she swears you have to bring your own sheets, duvet, pillows and comforter to the hospital! haha. I mean to each their own! So definitely don't overthink it. At the end of the day, the hospital has most of what you need and most of this is just your personal preference. 🙂