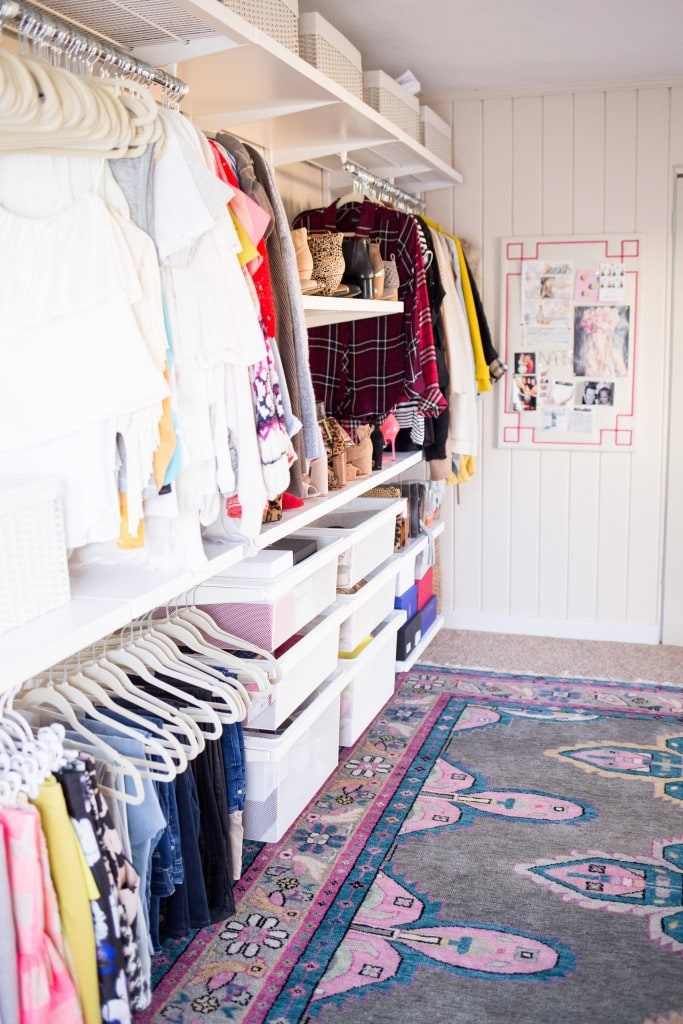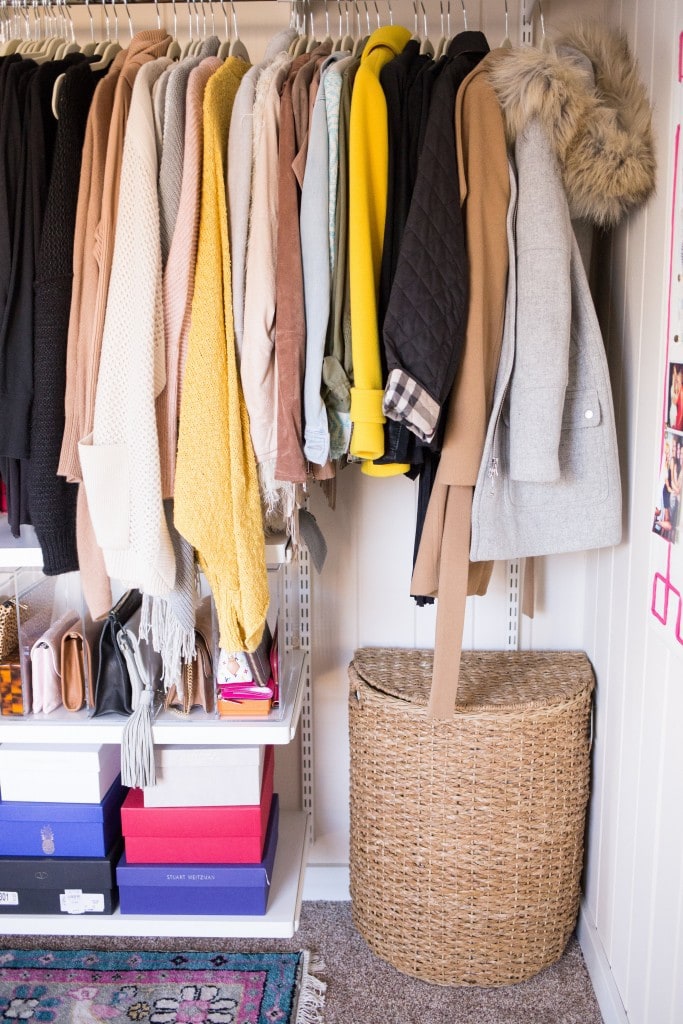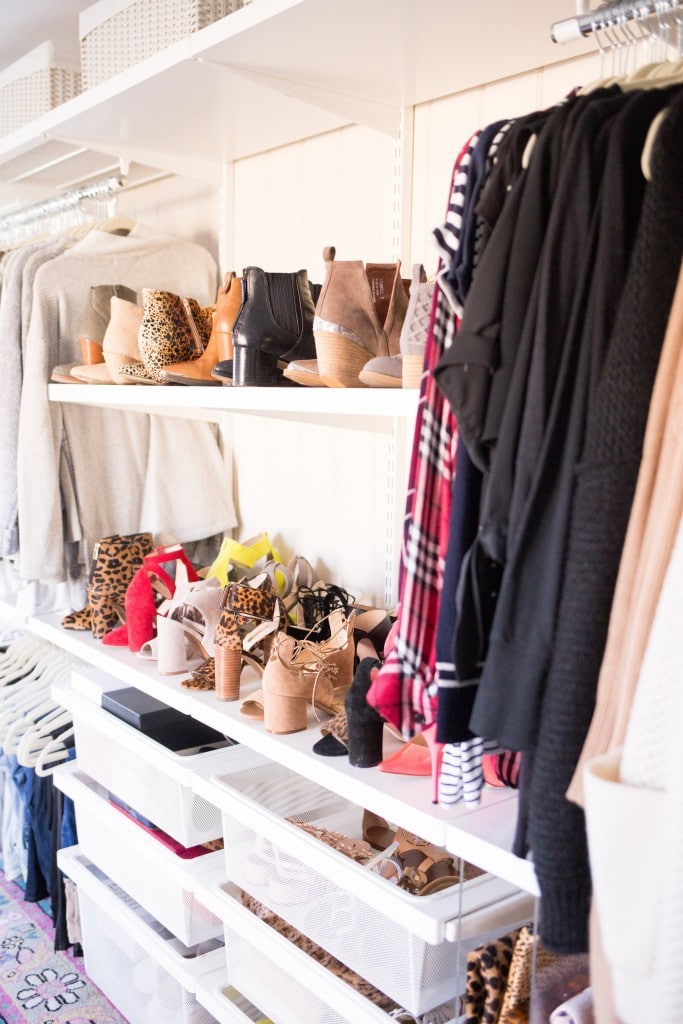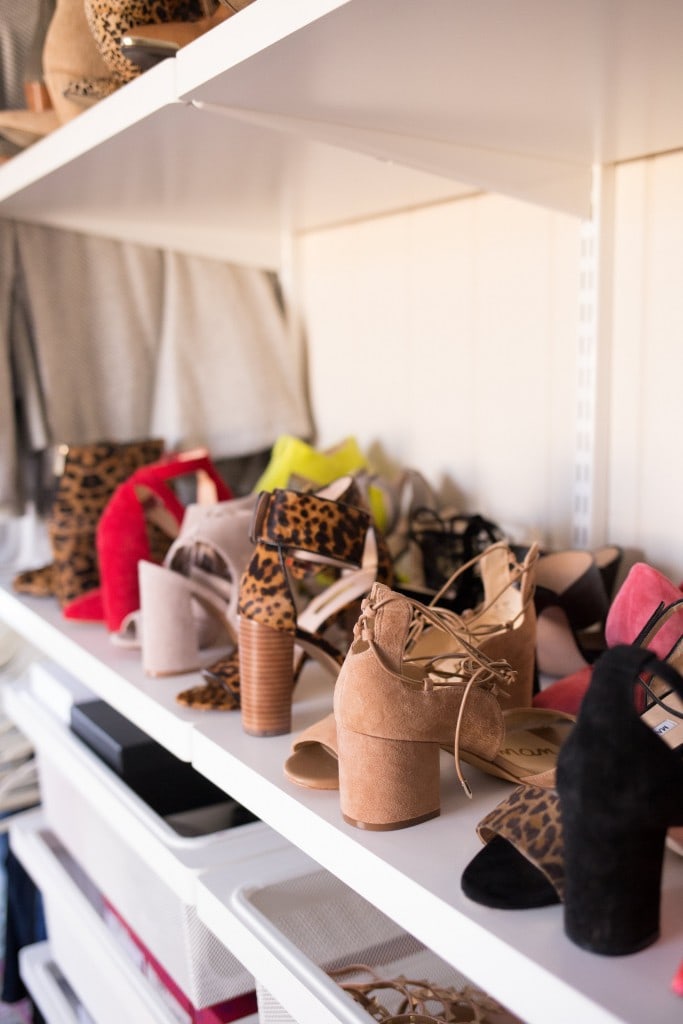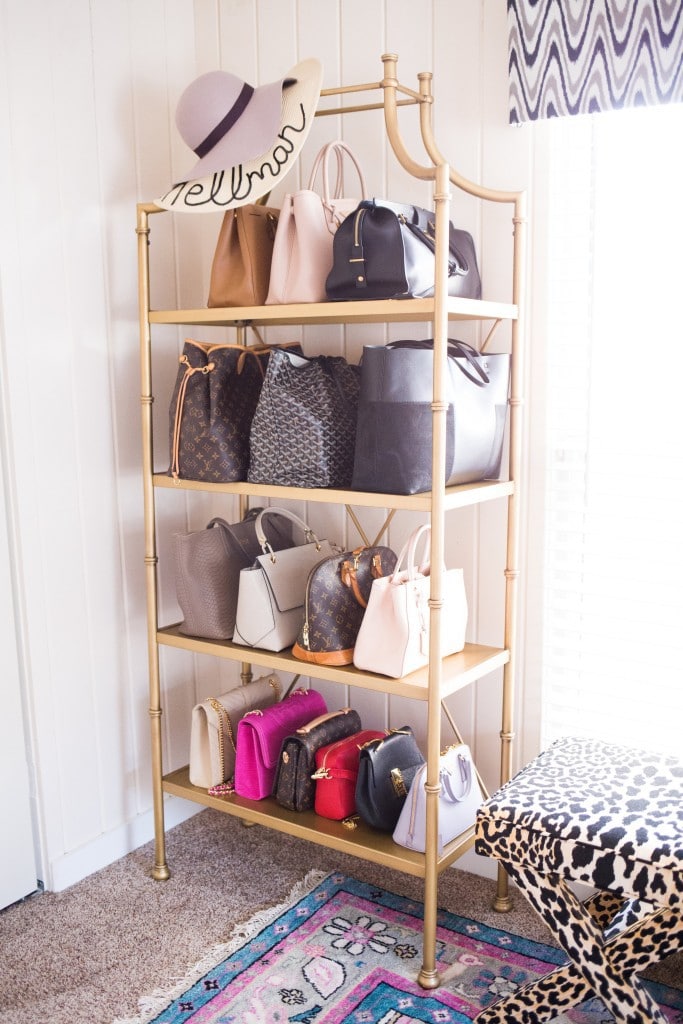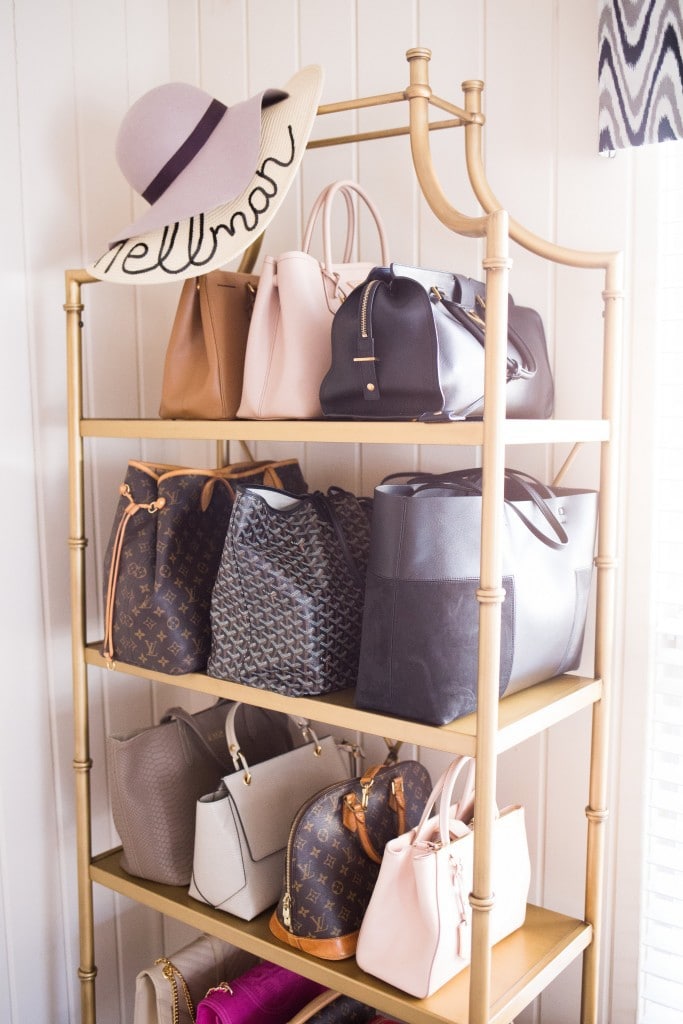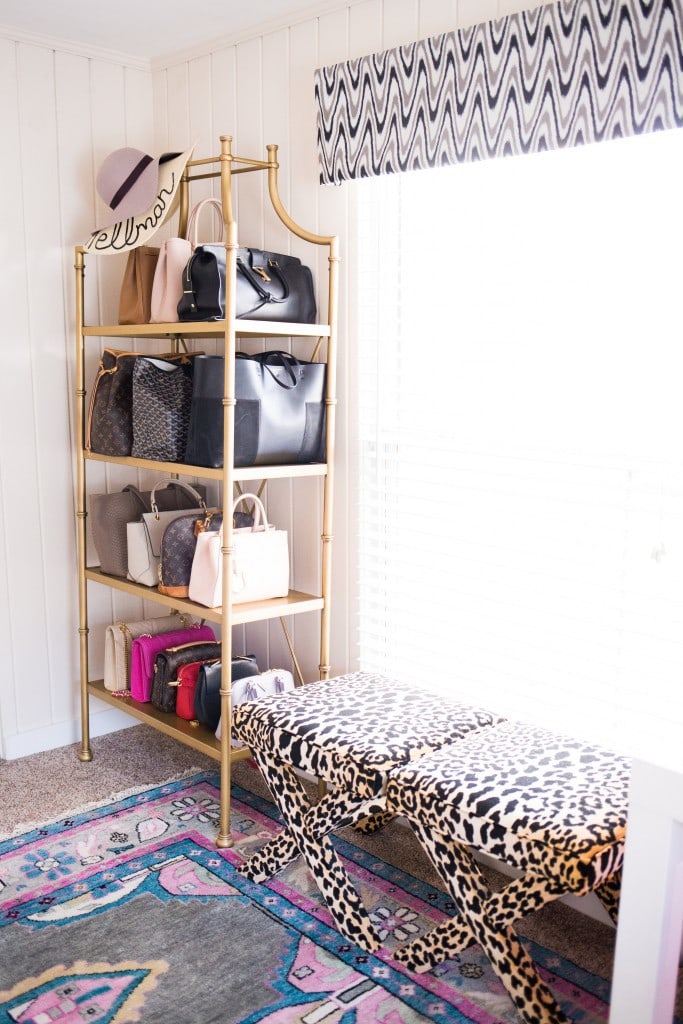 I always tell Paul I have a minimalist brain with a maximalist heart. In theory, I love to be surrounded by things that make me happy but I also need organization and clear space to think. Maybe this is why I'm always decluttering and yet write a personal style blog?! One part shopper. One part clothing donator.
Regardless of what personal style category you fall into, the beginning of the year is always marked by renewing rituals and your home. In January, people run to the gym. In February, people reflect on relationships. And at the beginning of March people start to spring clean.
I typically declutter specific spaces in our home numerous times throughout the year. However, for a deep spring cleaning I have to make a plan for it. If I don't map out my goals and schedule, I end up in over my head at midnight on a Friday night and begging my husband to wake up and help pick up all the items off of me. It's a mess and by Saturday morning I have given up.
However, if working out of our older home has taught me anything, it's how to plan to organize and compile all the things I need to get rid of. Here are a few tips I have for spring cleaning to help you as you complete yours! I did a huge deep clean right before I gave birth and this is the plan I followed.
1. Set Aside a Few Days
Different organization methods will tell you different timelines. The Life Changing Magic of Tidying Up suggests 6 months. This article shares how to do it over the weekend. Realistically, this all just depends on your size of home and how many people live in it. I like to give myself 3 days to deep clean and I map it out by room and order or importance. For example, Friday I may purge, Saturday I may donate and organize and Sunday I will deep clean. Clear your schedule of distractions and plans so you aren't constantly running in and out of your home. You don't want anything exhausting or distracting you which will take away from how productive this process can be.
2. Don't Start Your Cleaning with a Trip to The Container Store
Organized clutter is still clutter. It's very easy to make the mistake of getting overzealous, running to The Container Store and buying every cute box and acrylic organizer you set your pretty eyes on. When you get home you realize you didn't need 14 boxes or 3 different file folders. That's another errand on your list to return or another spot you've got to find in your home. I always end my spring cleaning by a trip to the store. Once I purge, organize, donate and clean I can make a list of what I need to sufficiently organize and I finalize the process with that.
3. Pull Everything Out
I hate to make a mess, but in order to really deep clean you've got to start from the bottom. Pull everything out by category. For example, I'll pull all my shoes out and place them on the floor. I'll go through and see what is damaged, what doesn't fit and what is too worn. Then I'll pull out all my sweaters. Sometimes things have holes or stains and need to be fixed. If I just skim the hangers in my closet or the shelves my shoes are on, I can't easily see what needs to go vs. what can stay. I also put my wardrobe staples on my clothing rack so that I'm not tempted to go overboard and toss what is relevant to my everyday items. I shared in this post what those staples are!
4. It Must Fit, Be Styled 3 Ways or Be Sentimental
It's easy to toss items that are damaged or don't fit. Three sweaters in, and I'll be torn on if I need to keep something because I simply just don't remember the last time I wore it. A lot of people follow the 6-month rule. If you haven't worn something in 6 months, toss it. There is a lot of validity to that statement, however, that rule would then qualify sentimental items to be tossed or even pieces for a special occasion. If I'm torn on an item that seems to be in good condition I tell myself 3 things: it must fit, it must be styled 3 ways or it must be sentimental. I try the item on and make sure that it fits perfectly [because hey, I'm a girl and my body is always changing!] then I think of how to style it 3 ways. If it doesn't pass that test, it must fall into the category of sentimental. For example, I keep this Donna Karan silky tank that I wore on my first date with Paul. I haven't worn it since because it's a bit difficult to style as it doesn't go with a ton of items in my closet. However, I'll never toss it because that's so special to me. But make sure your sentimental has a purpose! For me, just because I remember the day I bought something doesn't make it sentimental. I always remind myself that clothing can be donated to a women's shelter and make much more of an impact to someone than it ever could just sitting in my closet. That's a healthy reminder of when I should donate an item!
5. Organize By Season
Sometimes I can purge a bit too much because I can't fathom wearing something. One way to help counteract this is to store away items that you aren't currently using once you go through that section. I'll keep my winter boots in another closet and my summer sandals out on my shoe shelves. Sweaters can go in a vaccum-sealed bag under the bed and the same goes for summer shorts! This also allows your clothing to have more room so you see what you have and wear it. Essentially, go through your seasonal items and then store them away. Don't look back because you might toss rain boots you actually need!
6. Donate
Once I'm finished sorting what I no longer need I make a pile of what to donate. There is a place right by our home that serves a women's shelter and provides women and children with clothing, so I typically donate my items there. We all have different places to donate based on where we live and causes we feel called to help. Once I focus on where I am donating, the process is always so much more enjoyable. I read an article a few years ago that made a case for why we shouldn't just "donate crap." Excuse my tact, but it was such an amazing article. Why do we just toss things with holes, stains and not even bother to neatly fold them before making a donation run? I try to really make a conscientious effort to donate all my clothing in a neat way. If possible, I'll wash or dry clean the items and I always like to throw in a few special pieces. For example, I always like to throw in a blazer or two because I know this could be used for a job interview for someone. I am going to try to hunt down this article because it completely changed my perspective.
7. Sell
After you make your donate pile, you may find some designer handbags, shoes or jeans that you could easily sell. This also helps for budgeting  a new season of clothing! Poshmark is a great option for selling these items and so many of my friends have accounts. Fashionphile will buy designer handbags and accessories from you and thredUP will purchase your clothing and accessories.
8. Gift
This is the last process I go through when it comes to cleaning out the clutter! I look through and make sure a friend hasn't asked about any of these items. If a girlfriend has commented on my shoes before and we are the same size, I'll always ask her if she would like them. My girlfriends and I all do this with one another and it's a great way to refresh your spring wardrobe for free! I'll swap out a pair of sandals I never wore for her pink dress that was too loud for her. Some girlfriends even make little wine nights with each other where everyone brings 10 items of clothing to swap!
9. Clean
Now that I've gone through what I need and don't need, I hang up everything and re-fold it neatly. I'll also stuff each drawer with a fresh bar of soap as that keeps clothing smelling amazing. Go to town cleaning your closet and organizing it as much as your heart desires, you already got the hard part out-of-the-way! Color coordinate, switch to all uniform hangers and refresh a few items with the quick use of your steamer. You'll be glad you took a little extra time on mornings that you're rushing out the door! I also make a pile of items that need to go to the dry cleaner for deep stains and the tailor for fitting.
10. Add in Organization Pieces
Once everything has been purged, donated, sorted and cleaned I can think clearly! I'm able to see if I need a box from the store for my flip-flops or if I need extra hangers. This helps me save so much money by not mindlessly spending at The Container Store. It's also nice to treat myself after a long weekend of cleaning by running out, grabbing a coffee and perusing through one of my favorite stores!
Do you have any tricks or rituals you do during spring cleaning?!
P.S. I get asked a lot about my closet system and it was all designed at The Container Store! See more of my closet and item sources here.

Photography by: Madison Katlin