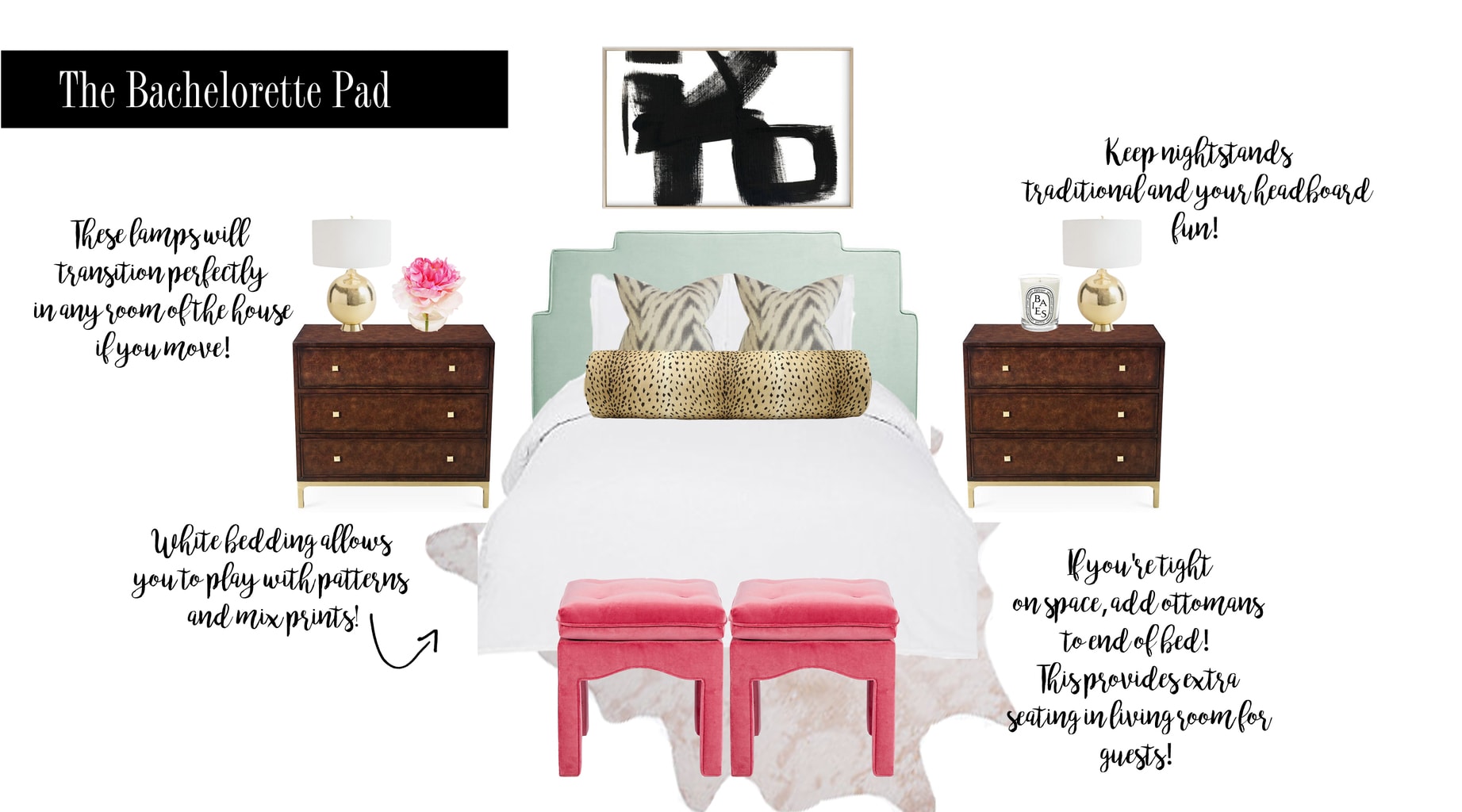 Nightstands: OKL | Lamps: Lulu & Georgia, Similar | Flowers: OKL | Print: Minted | Rug: World Market | Stools: OKL [more affordable option] | Bedding: Pottery Barn | Pillows: OKL | Bolster Pillow: Little Design Co. | Headboard: OKL | Candle: Nordstrom
---
 Last week I shared that I love to design rooms in my spare time [which let's be honest, is RARE with a little babe]. It got me thinking to my very first apartment after college and how much fun I had decorating it. I had NO clue what I was doing, didn't plan out any of the rooms and it was quite colorful to say the least. I also had not yet discovered my love for a good purge. 😉 BUT I absolutely adored this apartment and miss it all the time. I'm just not so sure how we would squeeze baby toys and a dog in it? It was a great location and I would walk down each morning to Starbucks across the street and go to yoga on the way back. It was a really special time in my life. I started there in PR and ended my lease running COF full time. I think I loved that apartment so much because it represented hard work. I would come home from my PR job and I would work on the blog until 10 or so at night and then I would paint paintings until 1 or 2 to help get extra cash so I could invest in photography equipment. The photos in the beginning of this blog are quite comical- but a great memory all at the same time! I planned my wedding in that apartment, I had lots of girls' nights in that apartment, I hosted a bible study with girls in Dallas who went on to become some of my very best friends. It was the start of my life in a way and I will always love it's cluttered and overly-colorful look.
I thought I would share some of these photos from way back when and bless you if you ask for a source of an item because I legitimately don't remember where any of this is from, except the Jonathan Adler pillow below. But I was [and still am] a girl on a budget so I'm going to go ahead and say 90% is from Homegoods/TJ Maxx/Marshalls/Etsy. I also remember my bedding was JC Penney!
But if I were to decorate it now, I'd of course do it a little differently- however, I'd still welcome the bright colors and animal prints. I wanted to share above how I'd style a bachelorette pad bedroom if you are in your own spot and looking for a refresh!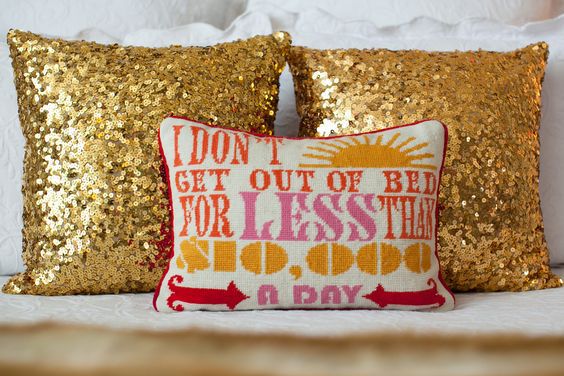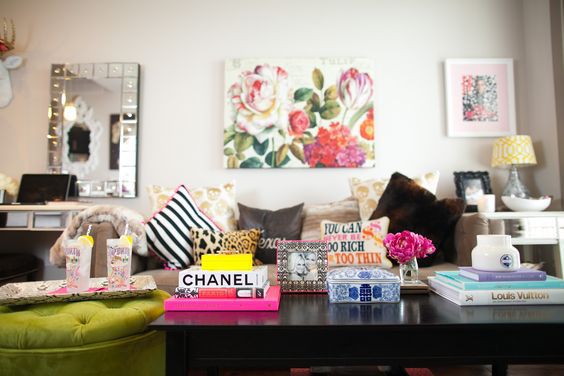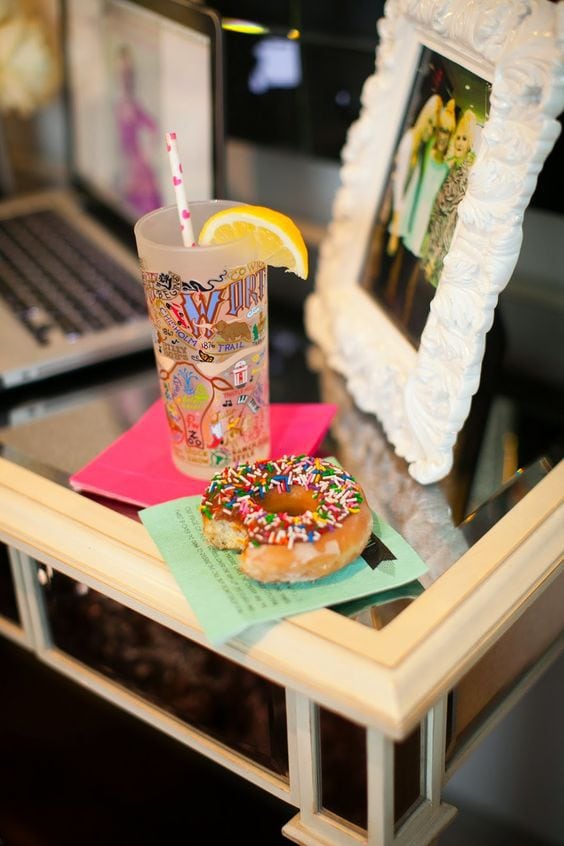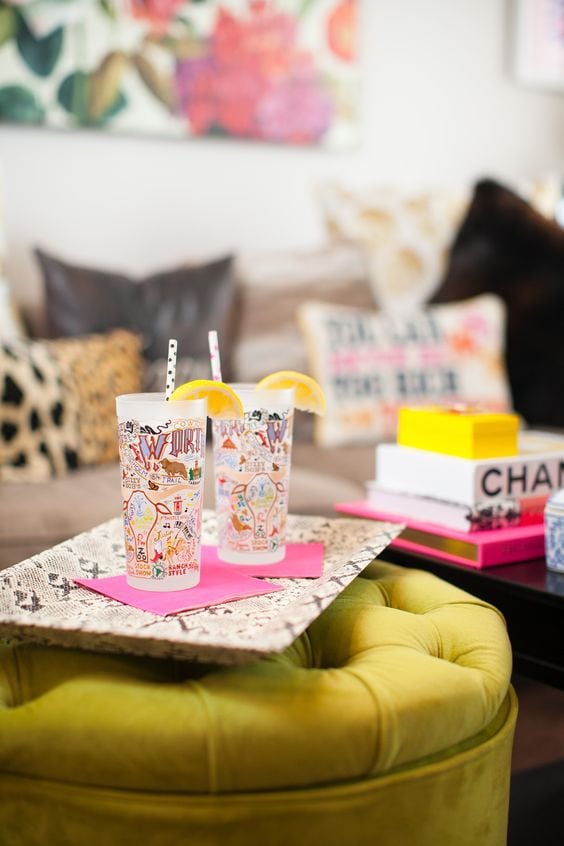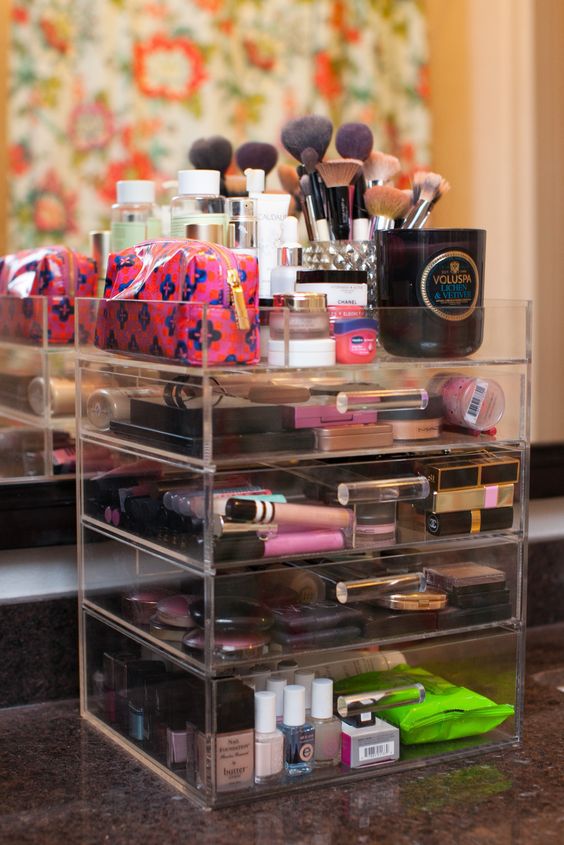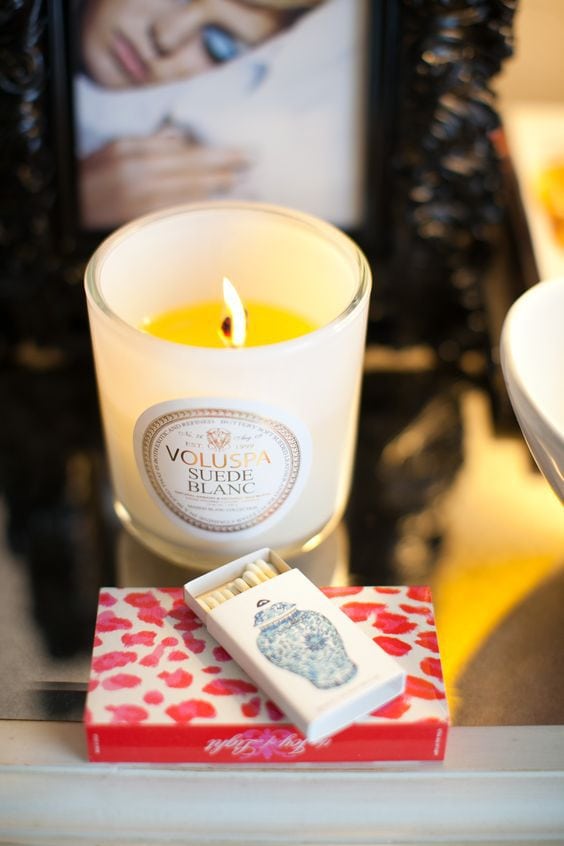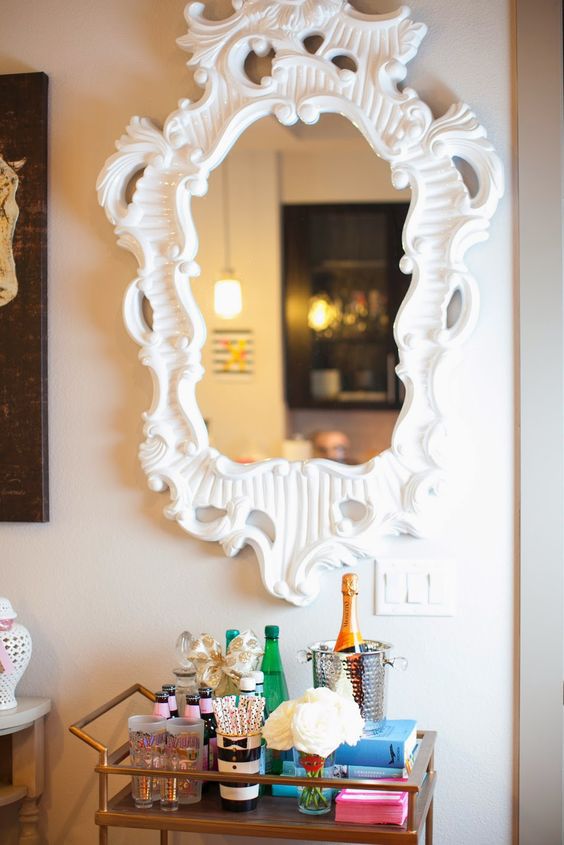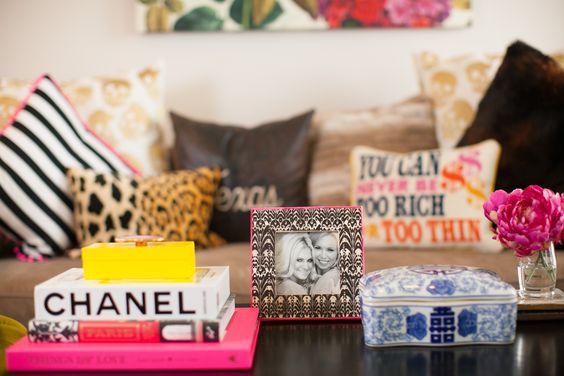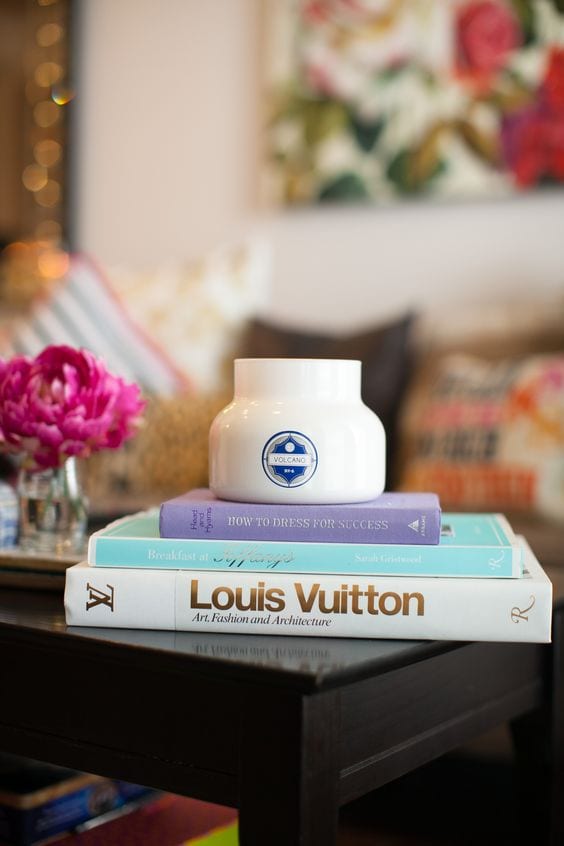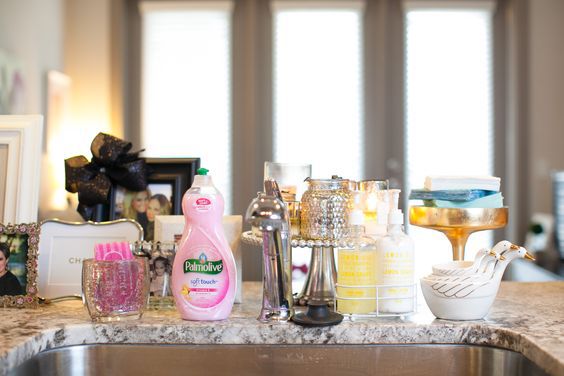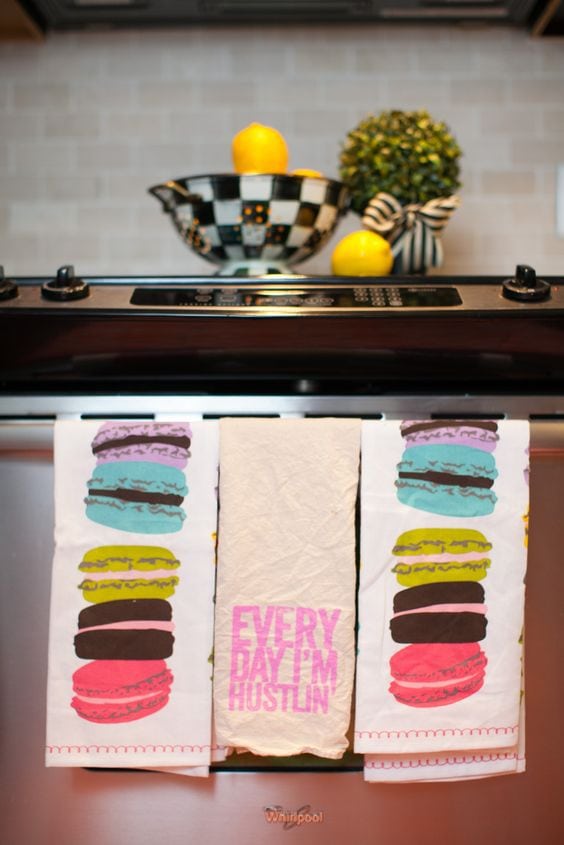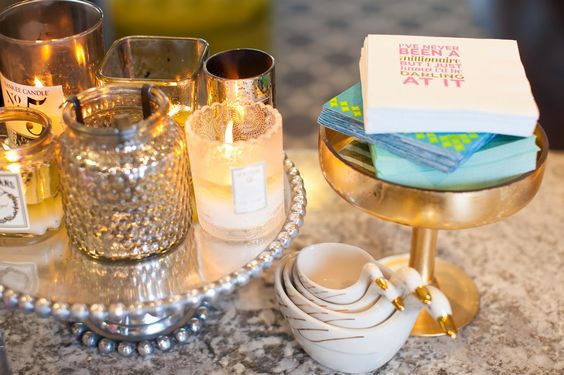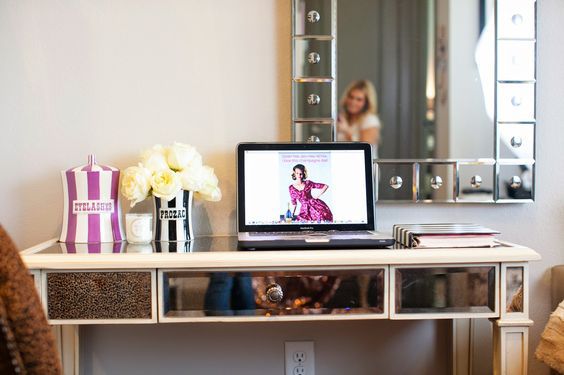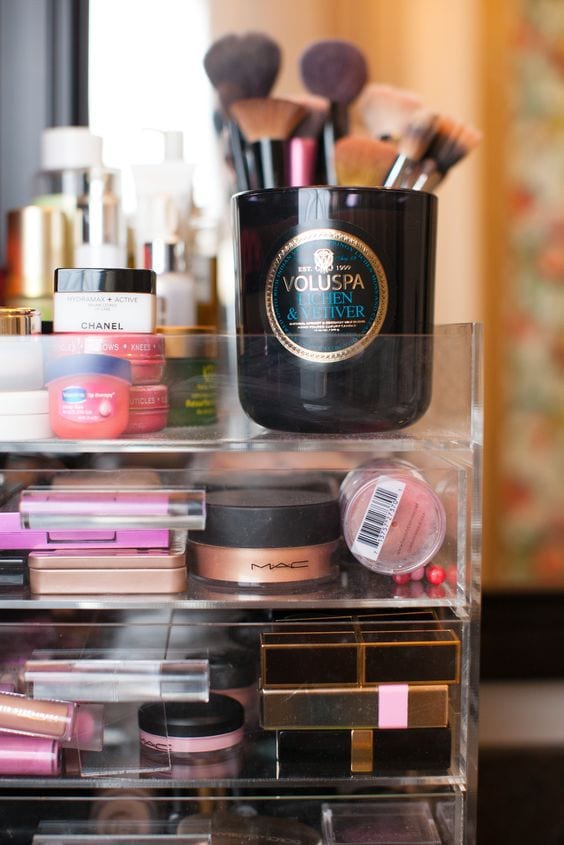 This seems like a lifetime ago even though it was only about 5 years ago! I hope you enjoyed this walk down memory lane.

Photography by: Carmen Evans