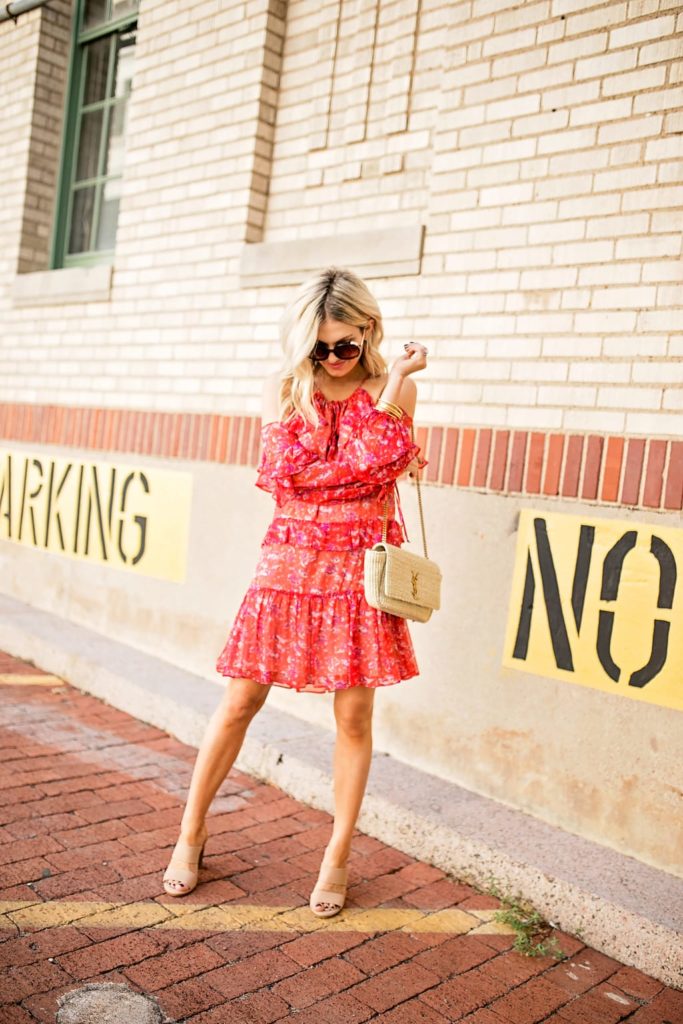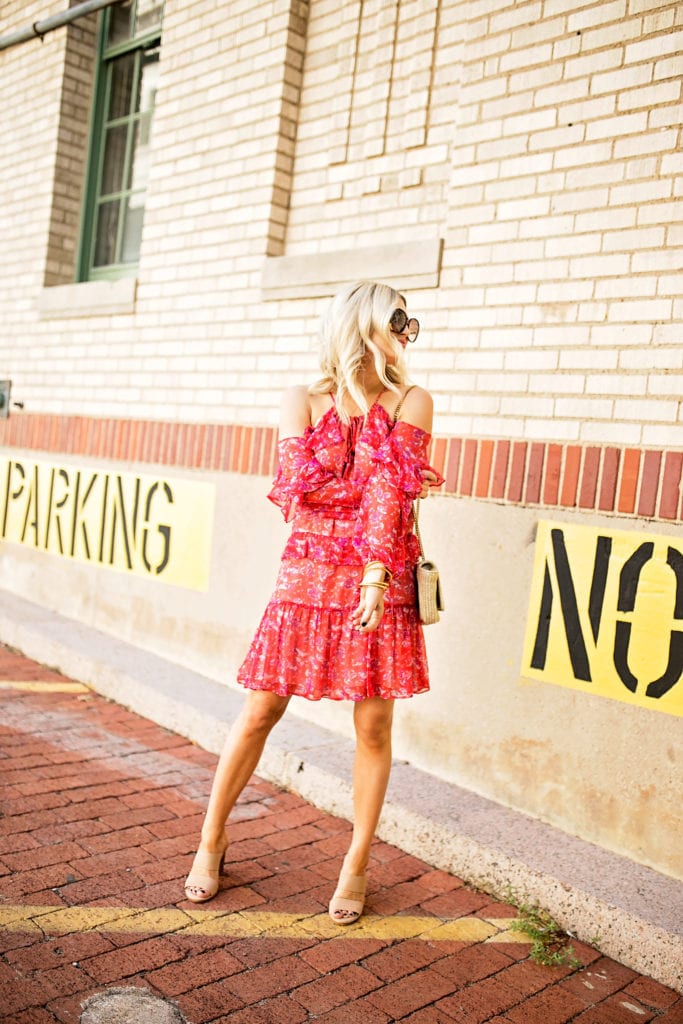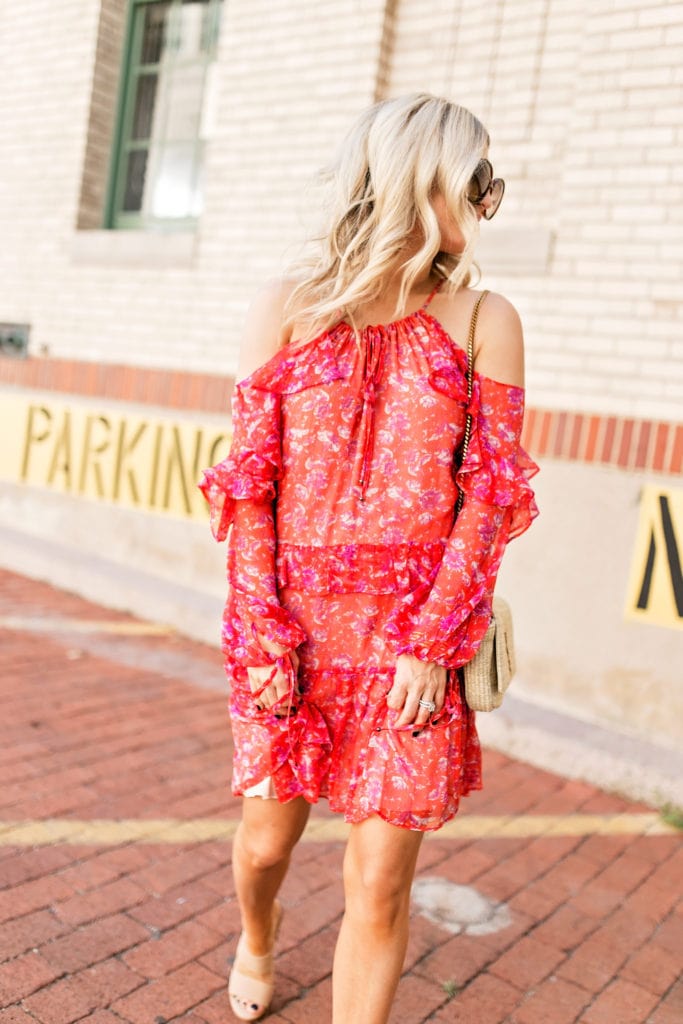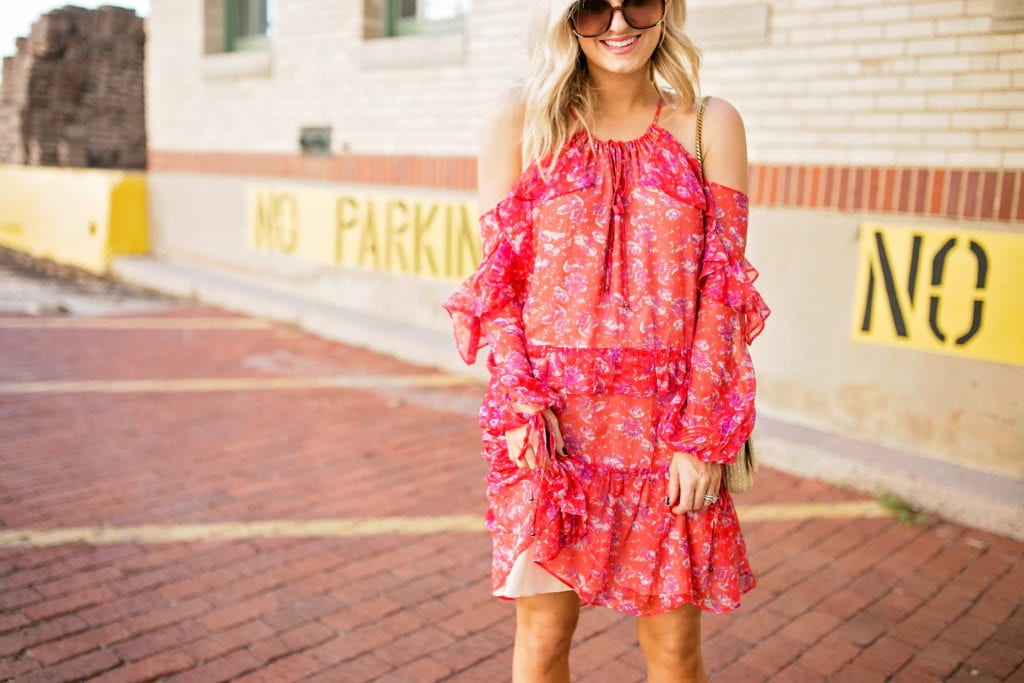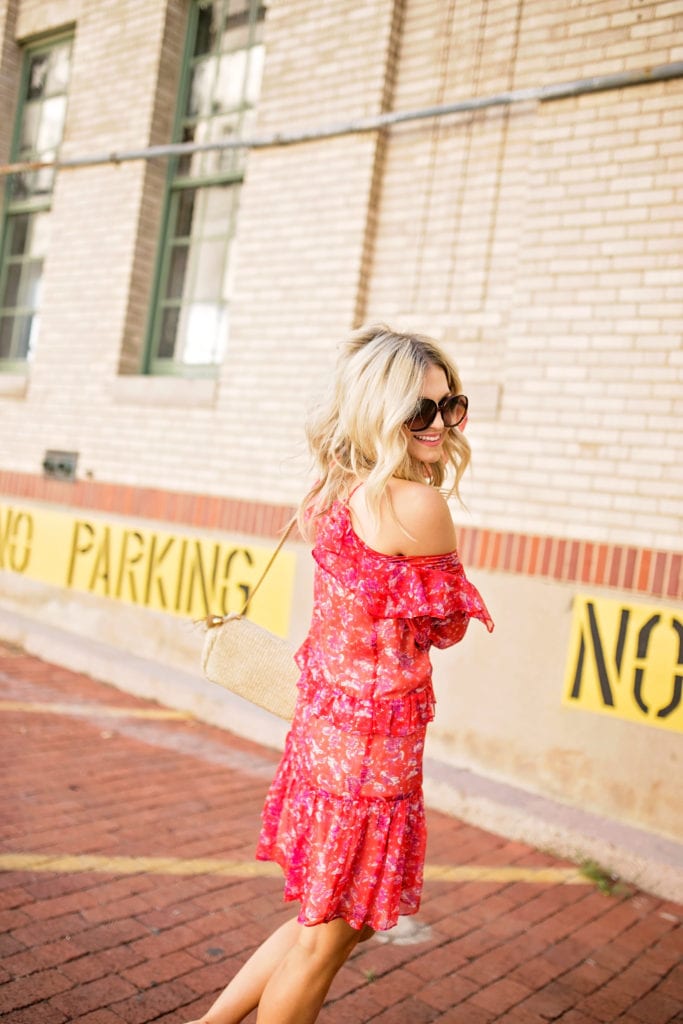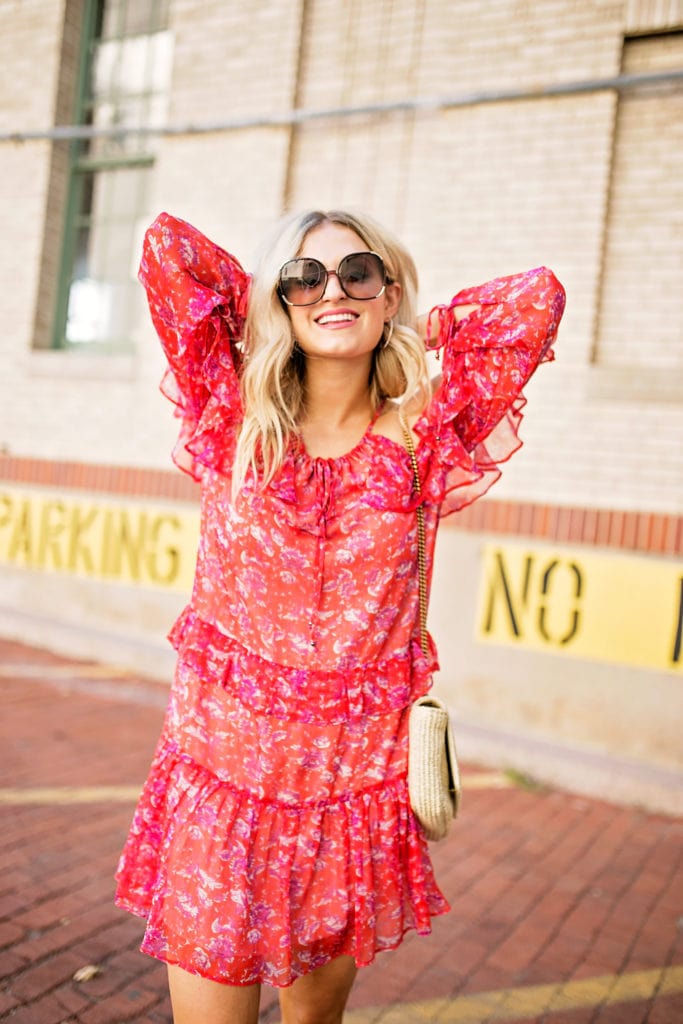 Dress:
Adelyn Rae | Sandals: Joie, Similar, Similar | Sunglasses: Chloe [shade: Brown] | Lipstick: Vegas Volt | Bag: YSL | Earrings: Nordstrom
Photography by: Angie Garcia
---
I won't make any claims that my phone is extremely organized. I currently have 27 e-mail notifications, 47 Snapchat notifications, 4 texts and 1 voicemail. But, I do like to keep my images organized. I make different albums on my camera roll and here are a few for example!
To Read
I always screenshot books people snap on Snapchat and then I'll look up reviews to see if I should order them on Amazon.
To Buy
I keep an album of products that I snap from social media that I want to purchase later on. My girlfriend, Ashley, always wants me to add her to this album but I have yet to cave and make it a shared one. If she adds products then it's a slippery slope of wish listed items! haha!
Home Inspiration
I like to save furniture I see on Pinterest to help me get an idea while shopping for our home! I'll pull out this album and compare and contrast how it looks next to something that caught my eye online.
Maxi
A casual shrine of my daughter.
Beauty
This one may sound a bit weird! If you color and use heat on your hair 24/7 I think it's important to always assess the integrity of your hair. Once a month I take photos of my hair straight/wet/curled and make sure to get up-close photos of the ends of my hair. Typing this I realize how absurd I sound. However, this always lets me know when I should cut my hair, when I should lay off the highlights or when I should do a few extra hair masks. Being able to compare and contrast the damage or strength your hair has month over month really shows you if what you're doing is working. If I'm testing skincare I also take photos of my skin, so that I can see if products really do change pore size/texture/pigmentation.
Recipes
I am always screenshotting recipes I see on Facebook and saving them for when I meal plan!
Today, I'm sharing what is currently in my "to buy" album. This is more so a wish list as I definitely don't get all of these, but it's a reminder of what I want to allocate my budget for. I'm warning you, it's QUITE random. Just get ready to think, "How did you want to buy a drugstore lipgloss and bone broth all in the same day?!"
What's In My "To Buy" Album
Do you have a list of products "to buy" on your phone?! Or am I the only ridiculous one?!
Have a great Tuesday!