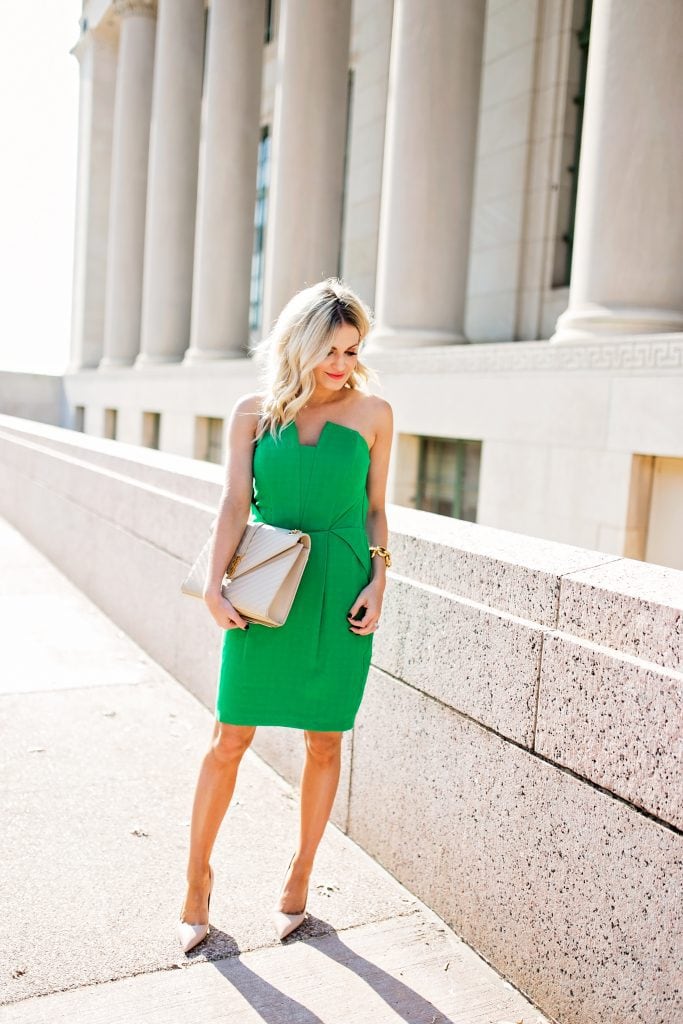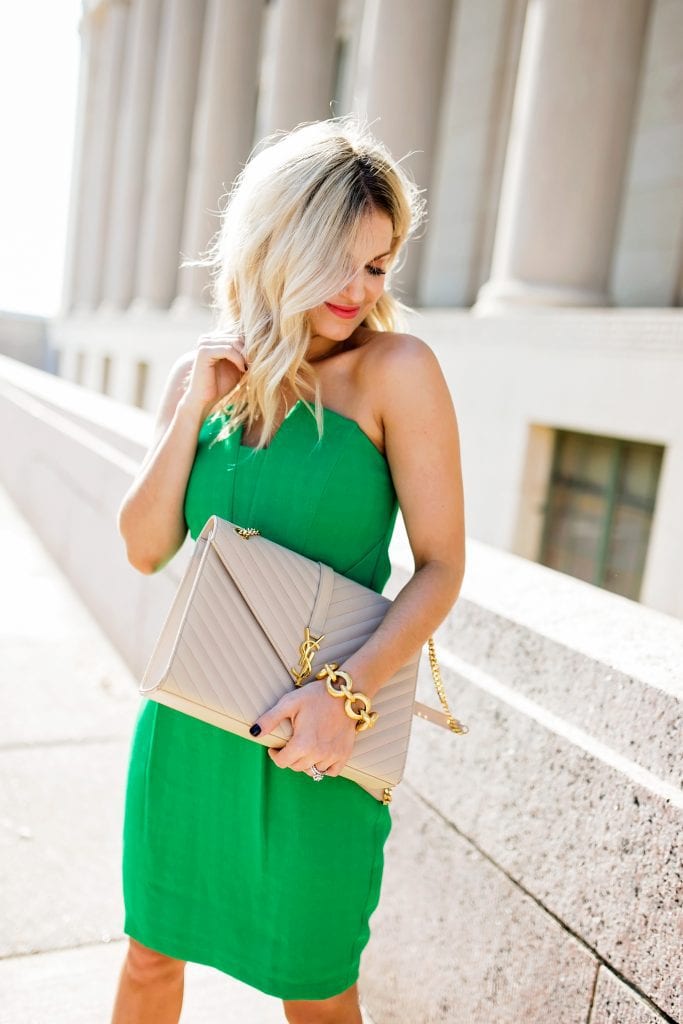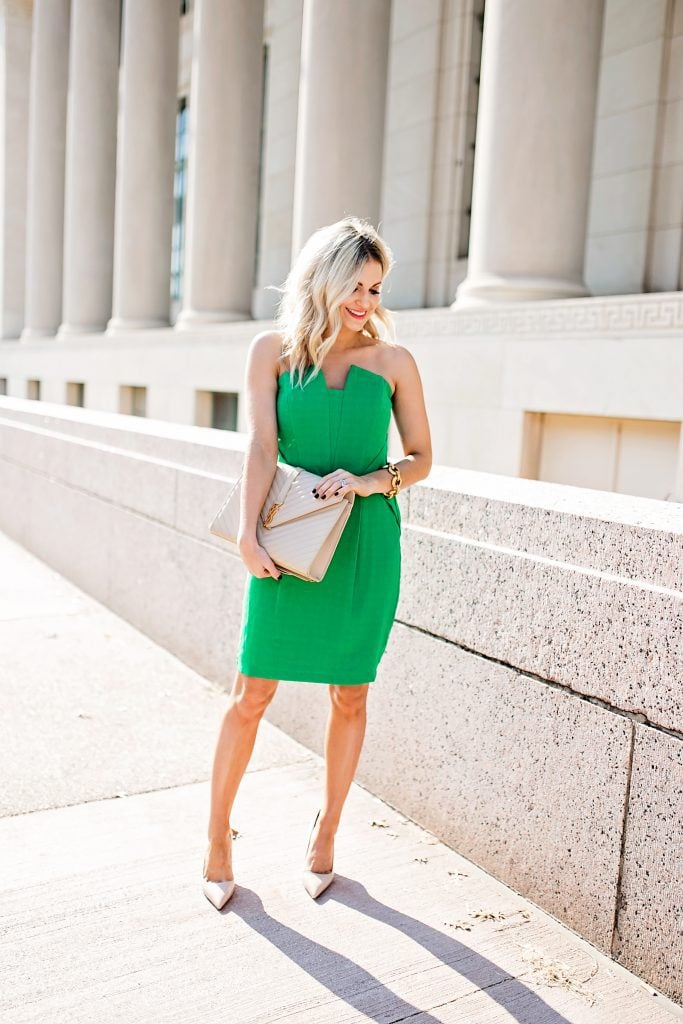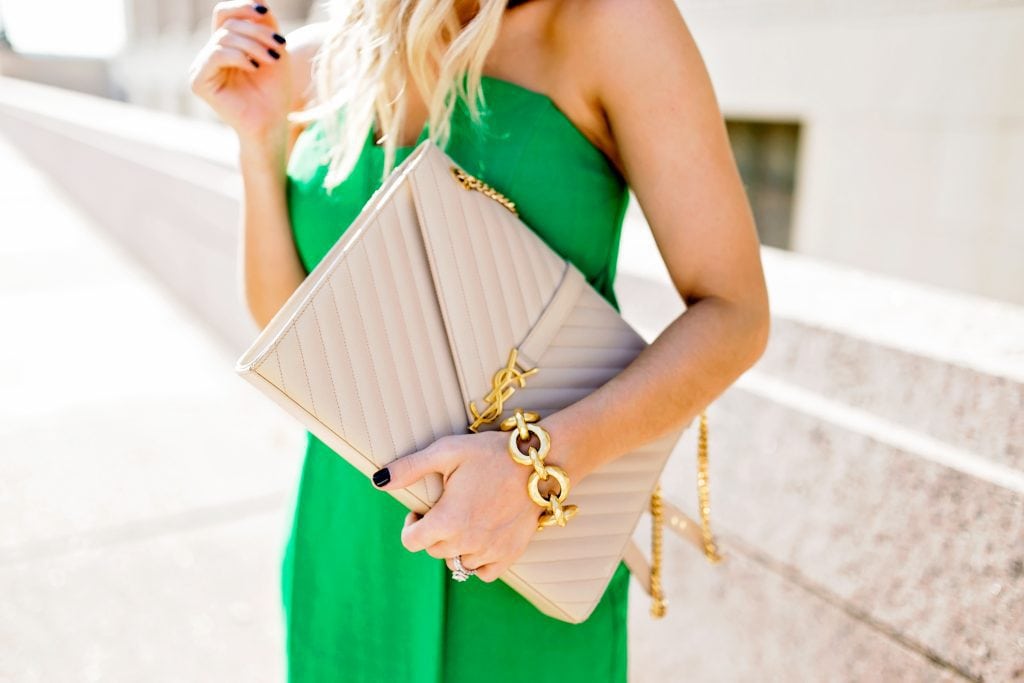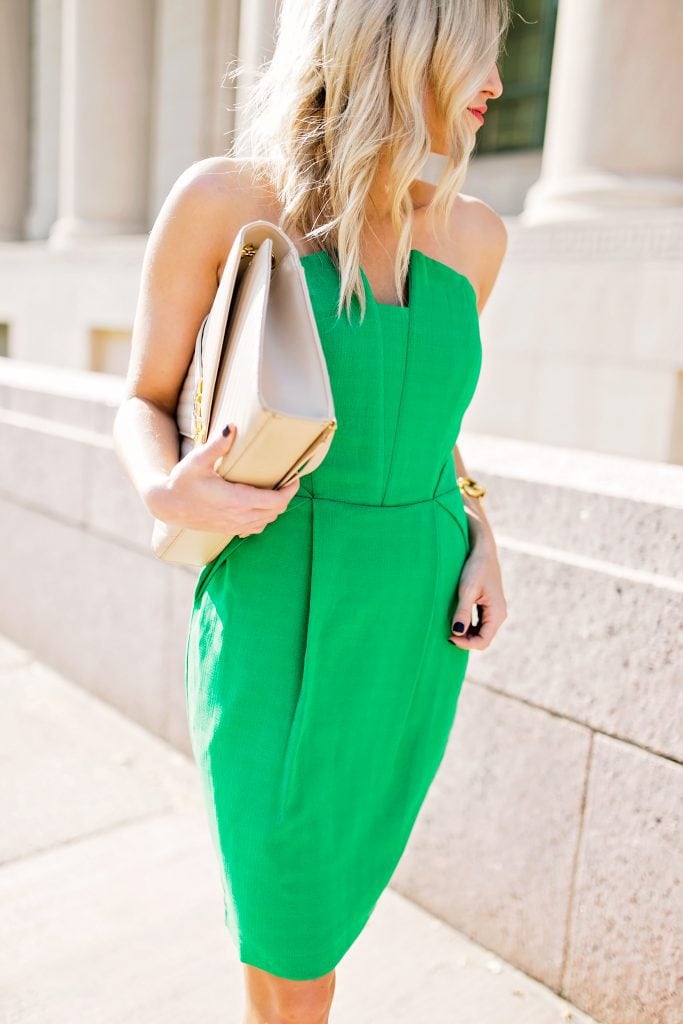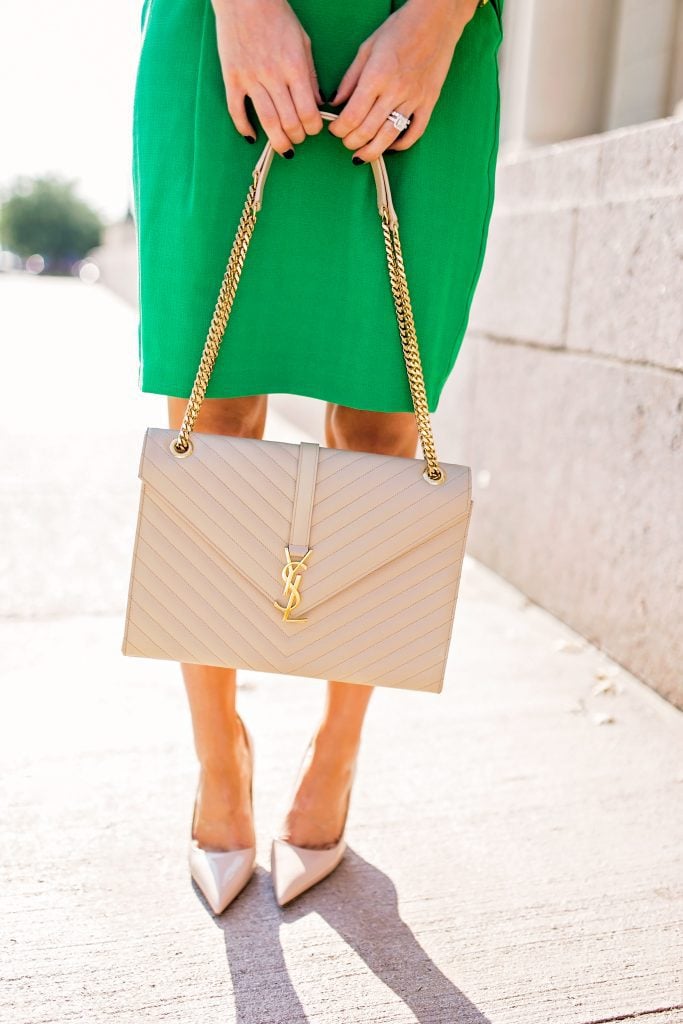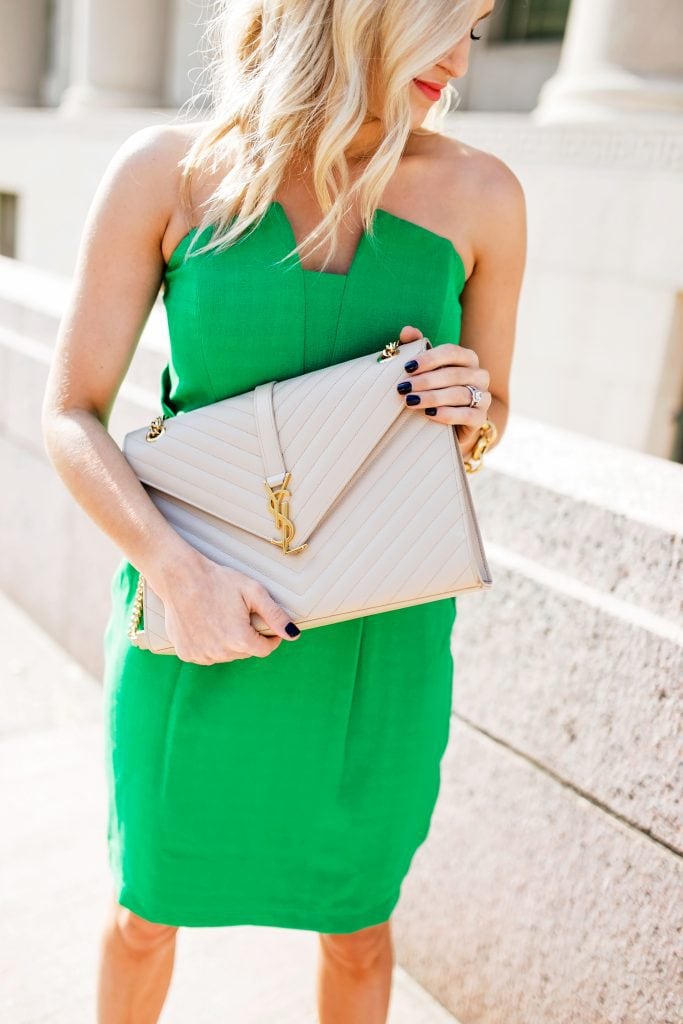 Dress: Nordstrom [TTS, was a bit larger in chest area but I threw on a strapless bra and problem solved!] | Shoes: Kate Spade, Dupe | Bag: YSL, Similar | Lipstick: Vegas Volt | Bracelet: Julie Vos [c/o]
Photography by: Angie Garcia
---
Think of your favorite things. Your favorite dress. Your favorite meal. Your favorite item in your home. Your favorite photograph. Chances are, they probably aren't staples or they aren't for me at least! My favorite things always come from purchases or choices that are out of my comfort zone. For example, with my wedding dress my number 1 rule while wedding dress shopping was no beading. I kept telling my mom, "Beads are for jewelry, not gowns." And while I clearly don't believe that [look at said wedding dress] I kept harping that as some weird bridal defense mechanism to stay in my comfort zone.
Sometimes while shopping, it's so easy to think, "Let's be practical. I'll grab a v-neck at Target or a tank at the mall." But it never feels special and life is too short and we are too special for our purchases to continually be defined by practical. 😉 I swear I follow Dave Ramsey, but hear me out!
Purchase one item seasonally that is out of your comfort zone, this dress was out of mine. I was scrolling online trying to use up a gift card because heaven forbid I save that thing until Christmas or something. I thought that I could grab a simple shift dress to carry Maxi around in. Then I stumbled upon this green dress. It was under $100, but I'll admit my first thought was, "When would I wear that? Moving on." I went through shift dress after shift dress and I kept going back to this green beauty. I finally decided to just go out of my comfort zone and grab it. Once it arrived in the mail, I tried it on and I fell in love. It runs TTS but is a little big in the chest area, so you could go down a size for that reason alone. However, I just threw on a strapless bra and problem was solved. The best news was that I checked my planner and realized we do have 2 weddings this fall and I think this would suit either occasion!
Thank you so much for reading!